6 Fast-Food Chains That Serve the Healthiest Breakfasts
Plus, dietitians reveal the healthy breakfast menu items to order from each.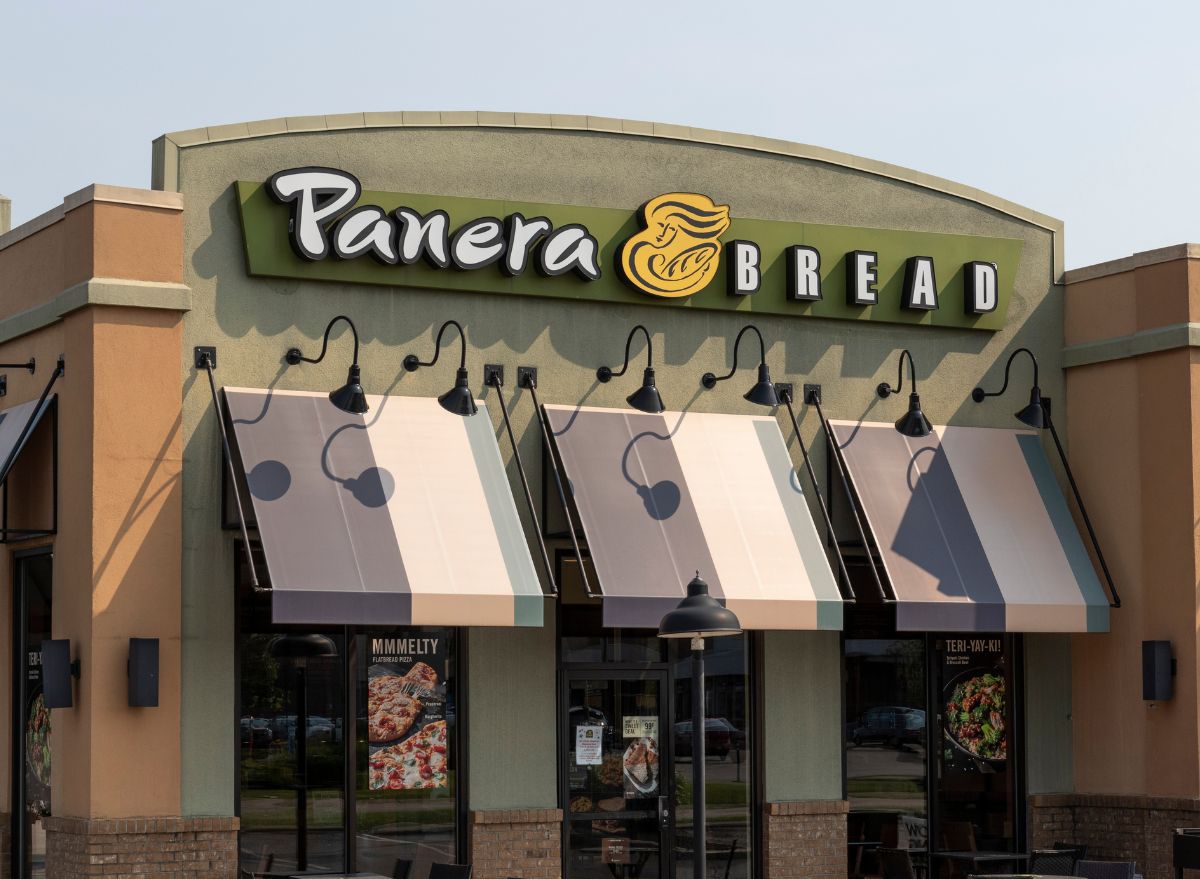 A nutritious breakfast is exactly what you need to start your day off right, but what happens when you're in a hurry and can't enjoy a healthy meal at home? The solution for many is to grab a fast-food breakfast—and the good news is that it's totally possible to find a healthy fast-food breakfast menu.
While you may be tempted to skip breakfast altogether, experts warn against it. A large 2019 review of studies with almost 200,000 adults found that those who skipped breakfast were 21% more likely to have a heart attack or stroke compared to those who regularly ate the first meal of the day.
Instead of missing your meal or choosing a greasy breakfast sandwich to eat on the go, dietitians recommend grabbing a nutritious option at some of their favorite fast-food joints. Yes, dietitians do recommend fast food, especially when it's a healthful, high-quality choice!
Keep this list handy the next time you're searching for a healthy fast-food breakfast to start your day, and for more, don't miss The Best High-Protein Fast Food Breakfast Orders.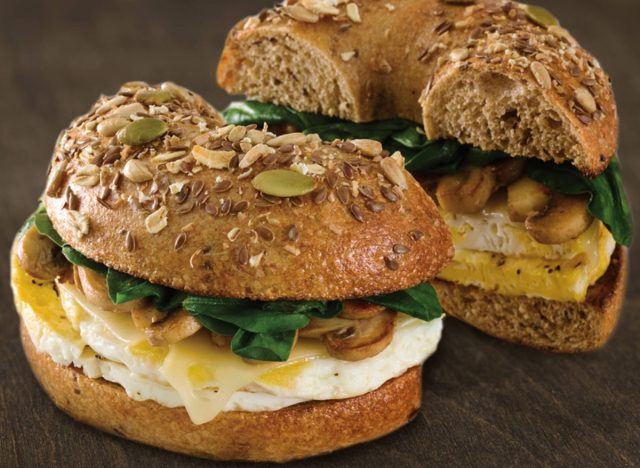 While bagels may not come to the top of your mind as the healthiest breakfast option, Einstein Bros. Bagels has plenty to choose from to start your day off on the right foot. "Their menu features various whole grain bagels, which provide a good source of fiber, which is essential for digestive health and sustained energy," says Jessie Hulsey RD, LD, an Atlanta-based registered dietitian. "Additionally, they offer an array of protein-rich toppings such as smoked salmon, turkey sausage, and eggs, which can help you feel full and satisfied."
A few dietitians' favorite breakfast options from Einstein Bros. Bagels include:
Santa Fe Egg White Breakfast Sandwich
Turkey-Sausage & Cheddar Classic Breakfast Sandwich
Ham & Swiss Classic Breakfast Sandwich
Nova Lox Sandwich
Power Protein Gourmet Bagel paired with Honey Almond Reduced Fat Shmear
Ancient Grain Bagel paired with Jalapeño Salsa Reduced Fat Shmear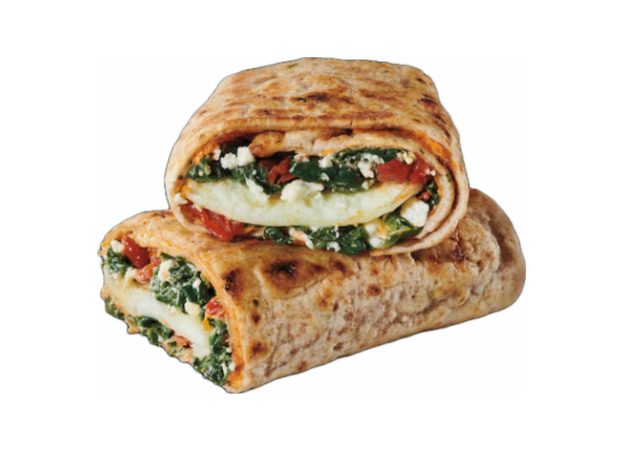 Despite having a large number of sugar-laden coffee drinks and cake pops at this caffeine powerhouse, Starbucks has one of the best healthy fast-food breakfast menus. "Starbucks' breakfast sandwiches, wraps, and egg white bites are all great high-protein options that will actually keep you full," says Jamie Nadeau, RD of The Balanced Nutritionist.
A few nutritious options to choose from Starbucks' Menu may be:
Spinach, feta, and egg white wrap
Egg white and roasted red pepper egg bites
Impossible breakfast sandwich
Oatmeal with nut mix
Strawberry overnight grains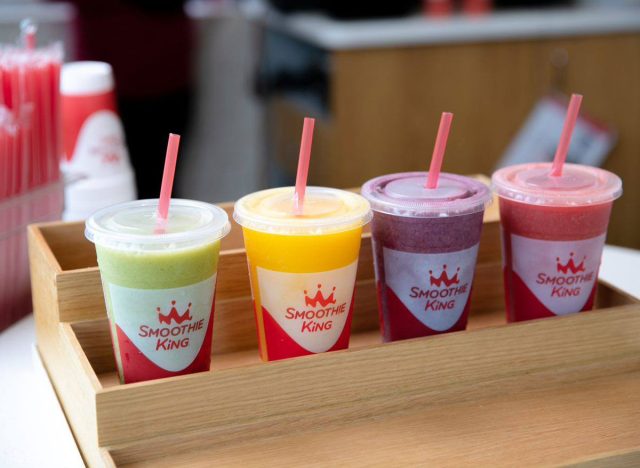 "Smoothies are a great way to get extra fruits/veggies in and can be great if you're on the go or don't have time to sit and eat breakfast," says Sarah Schlichter, MPH, RDN of Bucket List Tummy. The personalization at Smoothie King helps it stand out from its competitors.6254a4d1642c605c54bf1cab17d50f1e
You can choose from protein powder, Greek yogurt, dairy or non-dairy milk, seeds and other add ins and reduce or omit the sweetener for a lower-sugar option, explains Schlichter. "The Gladiator and Active Recovery blends are balanced options, while the smoothie bowls can provide a little more sustenance and texture," she recommends.
Here are some other dietitian-approved options from the Smoothie King menu:
The Activator Recovery Coffee
Gut Health Greek Yogurt Pineapple Mango
Powermeal Cinnamon Banana
The Activator Recovery Blueberry Tart Cherry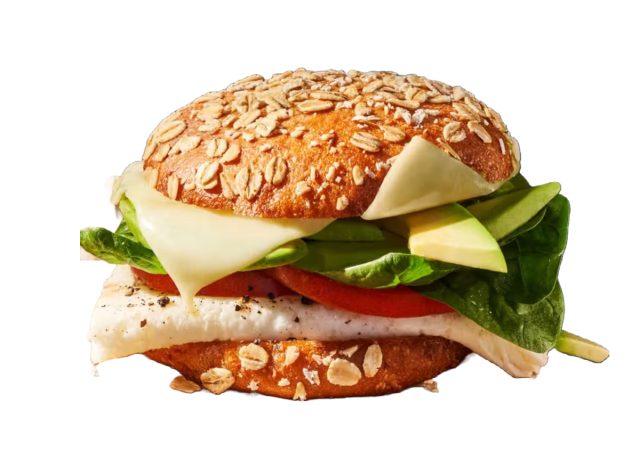 Known for fresh salads, sandwiches, and soups, Panera also has a wide variety of healthy breakfast options on the menu. With everything from oatmeal to sandwiches, eggs, and parfaits to choose from, you'll find something on the menu to satisfy your tastebuds and stick to your health goals.
The avocado, egg white, spinach, and cheese breakfast sandwich is a great option to enjoy at breakfast, with 19 grams of protein and healthy, unsaturated fats from the avocado, recommends Mandy Tyler, M.Ed., RD, CSSD, LD. 
Some of the breakfast options from Panera that dietitians love:
Greek yogurt with mixed berries parfait
Steel-cut oatmeal with strawberries and pecans
Sprouted grain bagel flat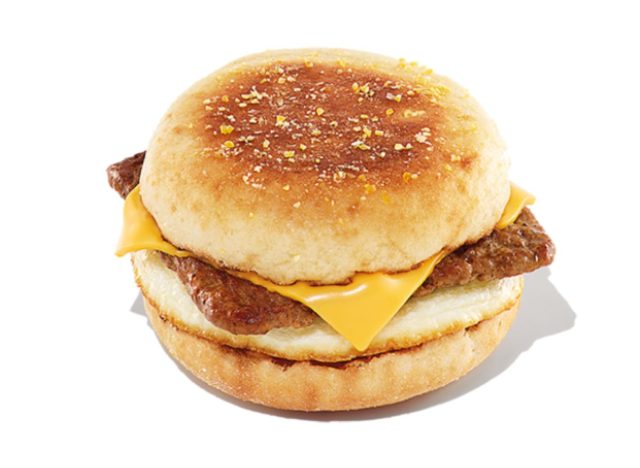 While Dunkin' is known for sugary coffee drinks and glazed donuts, they have a wide menu of healthier options to choose from. "Dunkin's turkey sausage, egg, and cheese has 470 calories and an impressive 23 grams of protein, so it's sure to keep you nice and satisfied," says Nadeau.
For something a little more simple, but still filling and nutritious, try the Avocado Toast for 240 calories of wholesome healthy fat and flavor, recommends Molly Snyder, RDN. 
Here are some other healthy choices from the Dunkin menu:
Egg white and veggie omelet bites
Egg and cheese sandwich on an English muffin
Wake up wrap with turkey sausage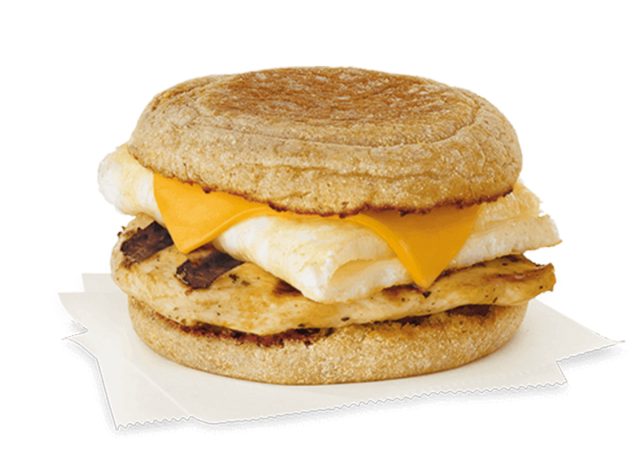 Not just the go-to place for chicken sandwiches, Chick-fil-A's breakfast menu options are nutritionally balanced, incorporating lean protein, whole grains, and fruits or vegetables, explains Wan Na Chun, MPH, RD, CPT. "With a focus on grilled and lighter choices like the Egg White Grill, which features grilled chicken, egg whites, and a multigrain English muffin, they provide satisfying and lower-calorie options," Na Chun adds.
Not sure what to choose? Try these RD-approved selections from the Chick-fil-A menu:
Yogurt parfait
Fruit cup
Chicken egg and cheese muffin
Egg white grill
Chick-fil-A Chick-n-Mini's
Hash brown scramble bowl with grilled chicken
Kelsey Kunik, RDN
Kelsey Kunik is a registered dietitian, freelance writer, nutrition consultant, and sustainable food blogger.
Read more about Kelsey
Sources referenced in this article