13 Best Healthy Meals for Your Kids
Need some meal ideas to serve your kids? These healthy meals will be your favorite go-to recipes to make for the kiddos at home.
You can make healthy meals for kids by using one simple trick: Find ways to pack in those vegetables! Whether it be toppings on tacos, hidden veggies in a wrap, or cut up small in pasta, you can pack in the nutrients (and protein!) for your kids in sneaky ways without sacrificing the taste. So if you're in the market for healthy meals for your kids, here are 13 easy recipes you can try right at home.
Beef tacos
Have an easy taco night with this classic beef taco recipe! Served with lots of fresh vegetables on top, this taco recipe is an easy way to get your kids to eat more vegetables for dinner—or lunch!
Get our recipe for Classic Beef Tacos.
Meatballs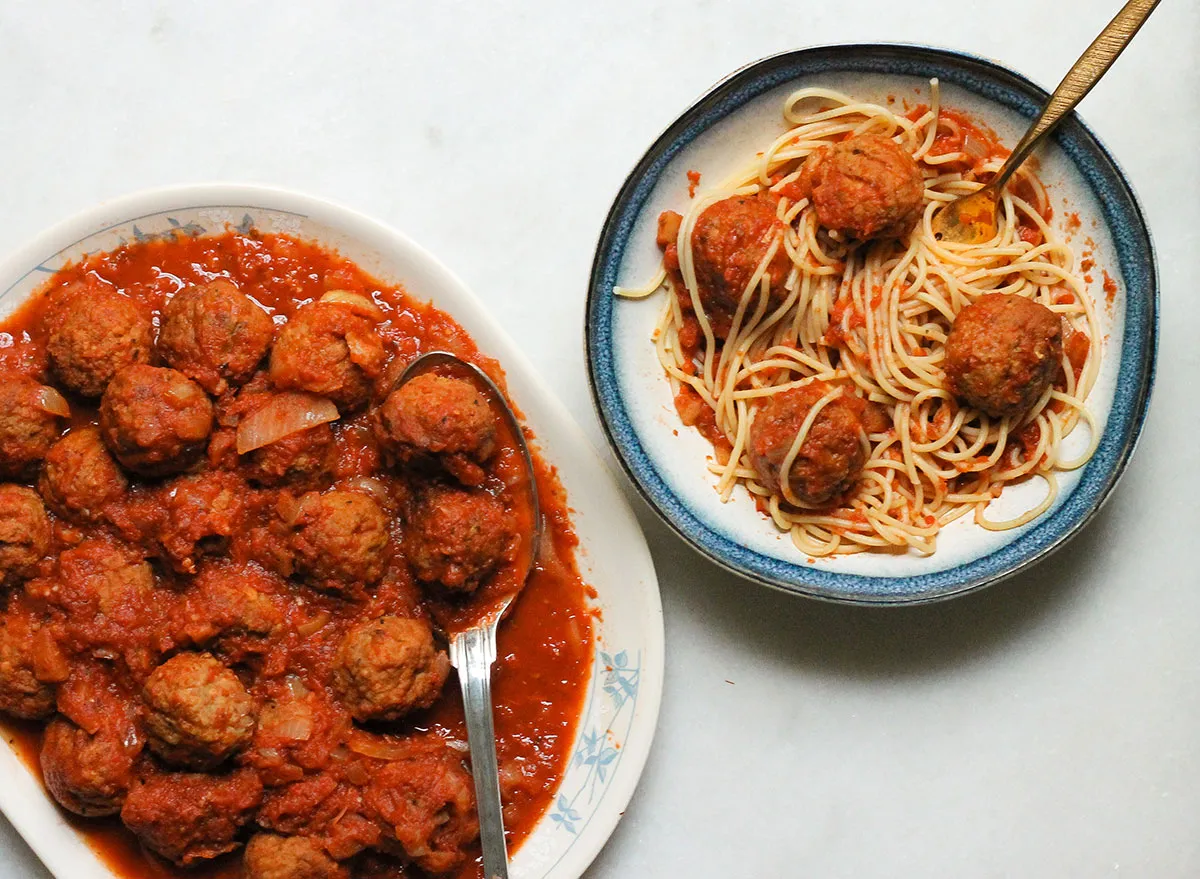 Need an easy way to get your kids to eat more protein? Try this crock-pot Italian meatball recipe! It's an easy dump-and-go meal to throw together when you feel like cooking is the last thing you have time to do.
Get our recipe for Crockpot Italian Meatballs.
Grilled cheese with fresh produce
Even though a simple grilled cheese doesn't seem like a filling meal for a kid, boosting up some sides—like antioxidant-packed blueberries or fresh slices of cucumber—is an easy way to get your kids those extra nutrients with such a plain meal. You can always throw in some popcorn for another fun side as well!
Oven-baked chicken fingers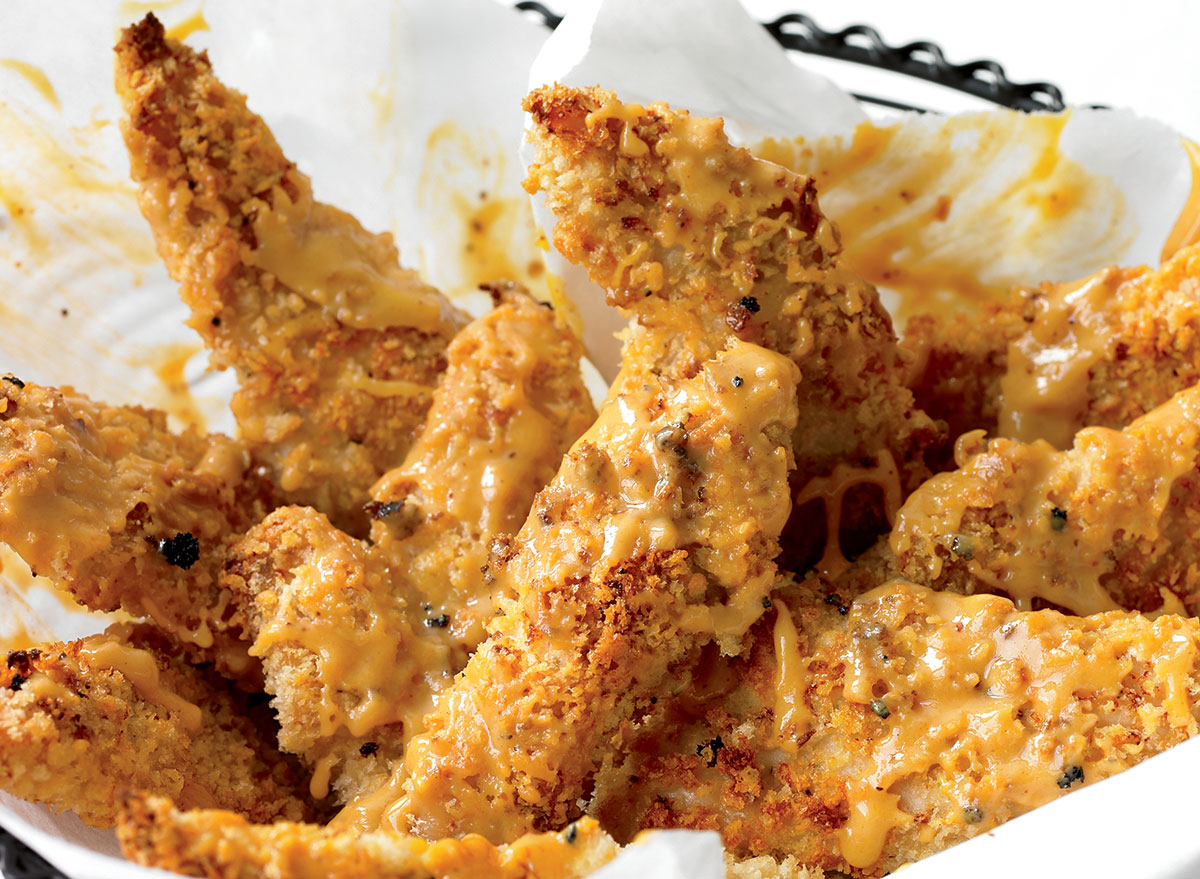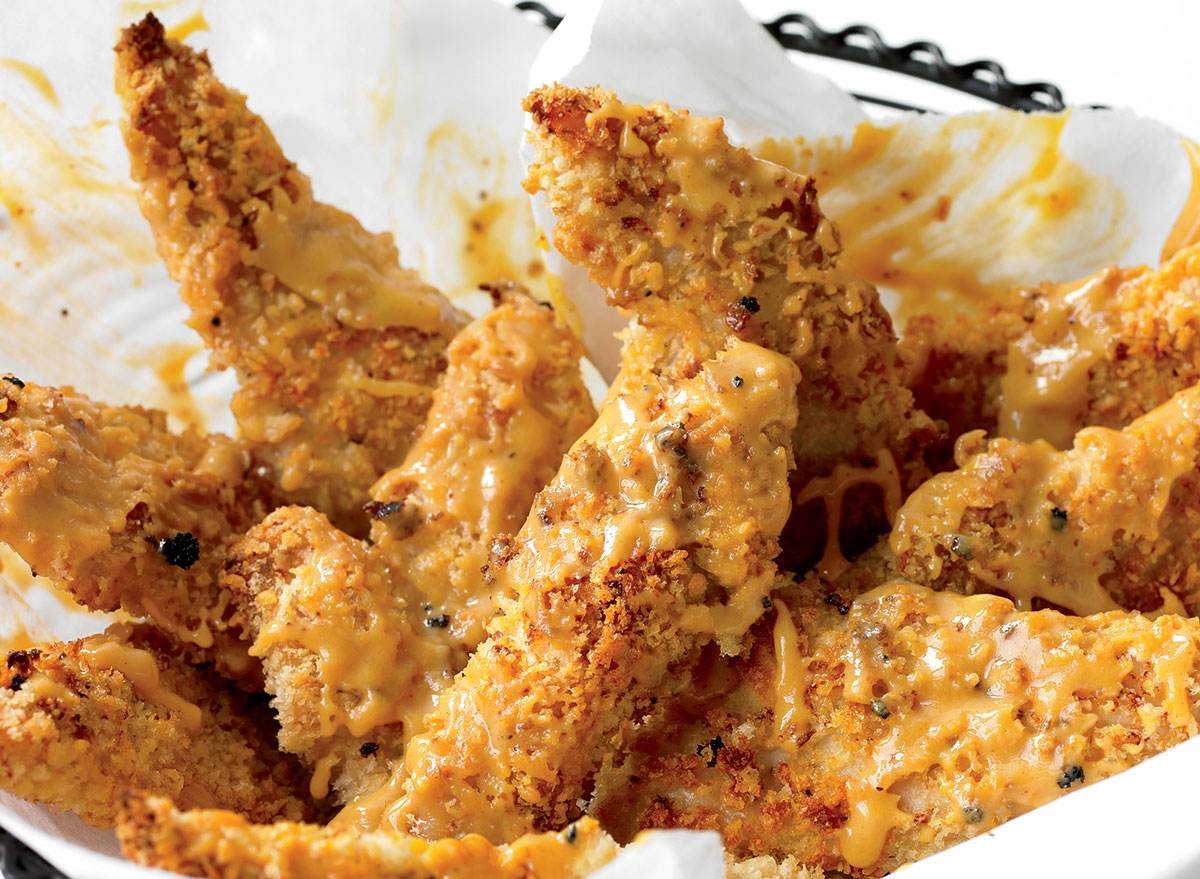 Is your kid a chicken tender fanatic? Make a healthier version of their go-to chicken order with these easy oven-baked chicken fingers! Serve them with sauces that are low in sugar, like ranch or mustard.
Get our recipe for Oven-Baked Chicken Fingers.
Chicken noodle soup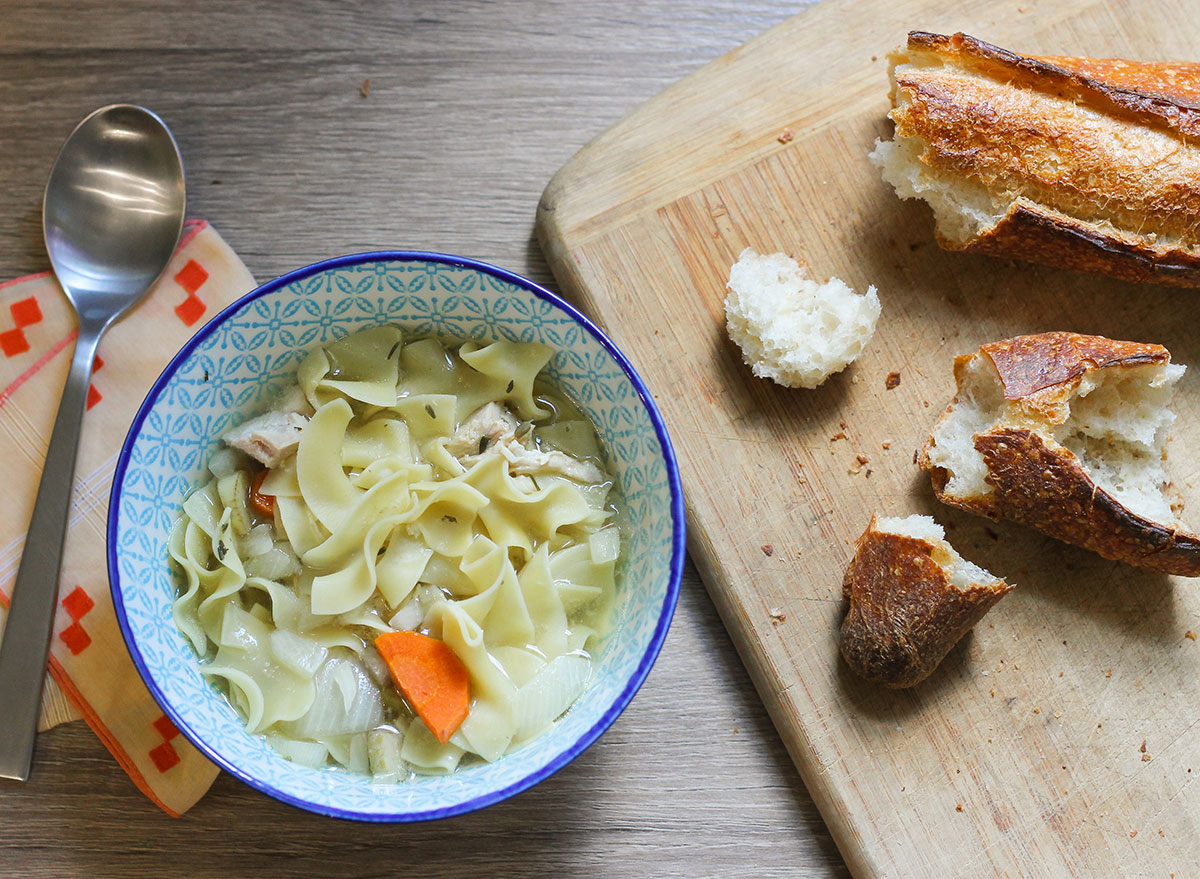 Can't go wrong with a classic chicken noodle soup for dinner, especially one that's packed with vegetables! Between the carrots, celery, and chicken, this soup is a nutritious and filling meal to serve your kids when you don't feel like spending hours cooking in the kitchen.
Get our recipe for Crock-Pot Chicken Noodle Soup.
Stuffed sweet potatoes
Got a little vegetarian on your hands? Stuff a sweet potato with some protein-filled black beans! Don't have time to cook the sweet potato in the oven? You can easily cook a sweet potato in the microwave! Just prick holes the potato all around with a fork, wrap it up in a damp paper towel, place it on a plate and microwave it on high for 7 to 9 minutes (depending on the size of the potato). Scoop out a little bit of the top and stuff it with cooked black beans, topped with shredded cheese and sour cream.6254a4d1642c605c54bf1cab17d50f1e
Chicken pot stickers
Buying a pack of frozen potstickers is an easy way to get dinner on the table for your kids. With this recipe, you can make it one of your healthy meals for kids with some added vegetables like mushrooms and snap peas.
Get our recipe for Chicken Pot Stickers.
Chicken wrap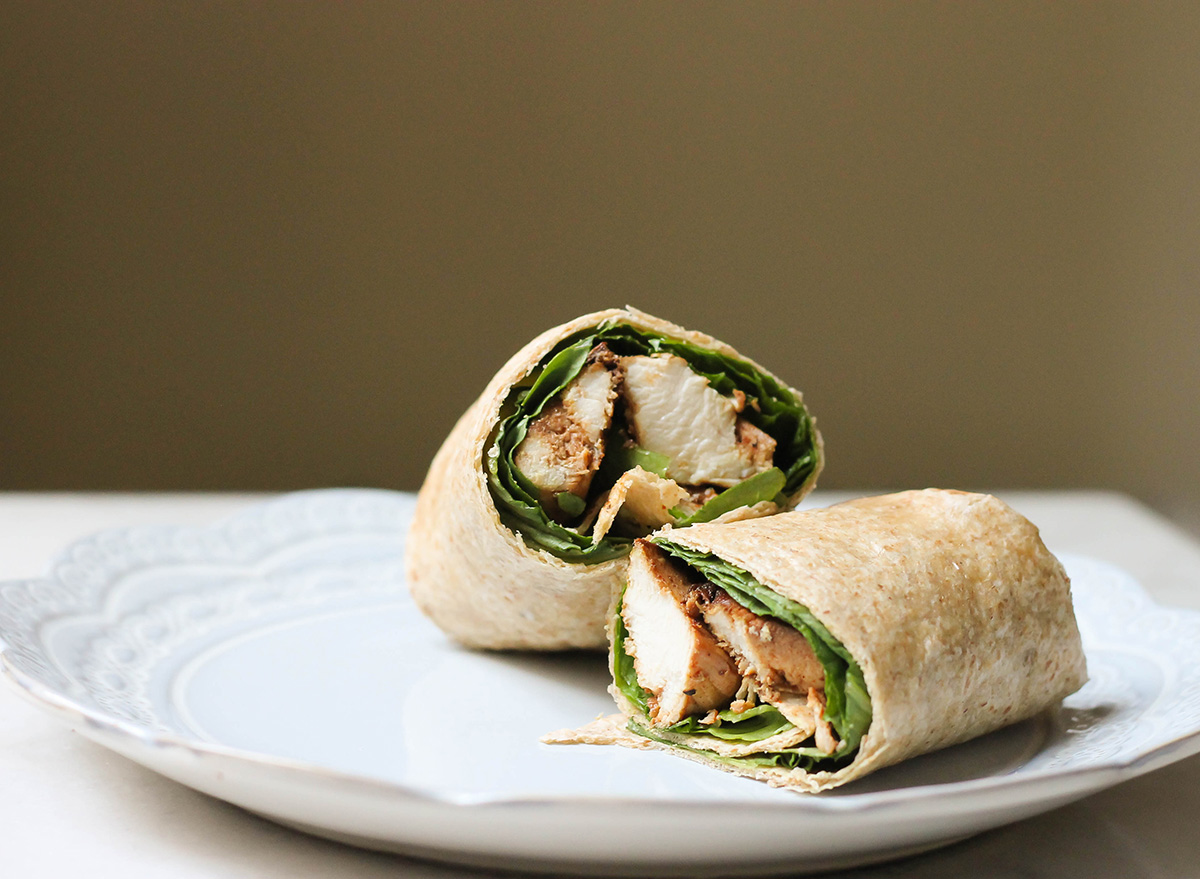 Switch up your kid's usual sandwich with an easy chicken wrap for lunch or dinner! Add some lettuce inside the wrap for some added nutrients.
Hummus platter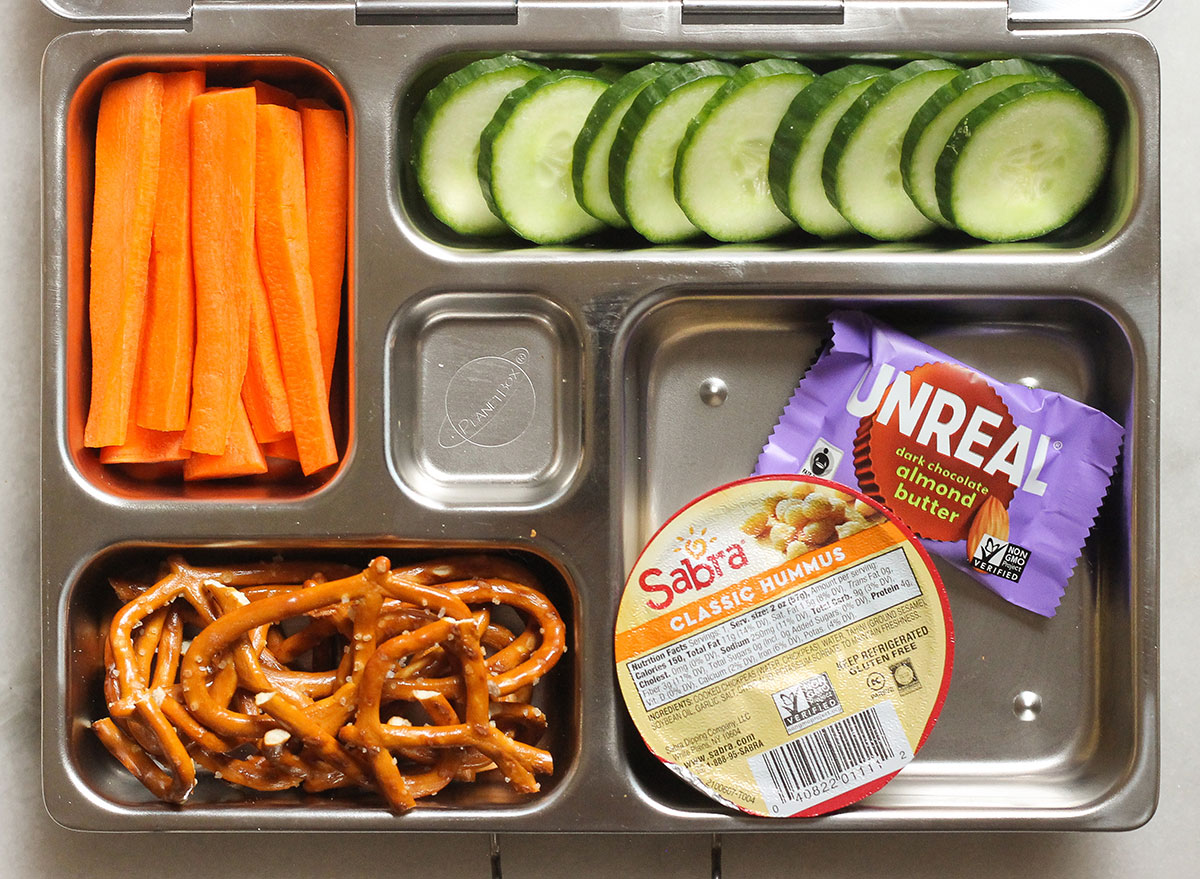 Your kids don't always have to get their daily protein from meat. Switch it up by serving them a hummus platter for lunch or dinner. Add some fun (and nutritious) sides to dip into the cup of hummus, like carrots, cucumber, and pretzels! If you feel like treating them, add in a little piece of dark chocolate for fun.
Chicken quesadilla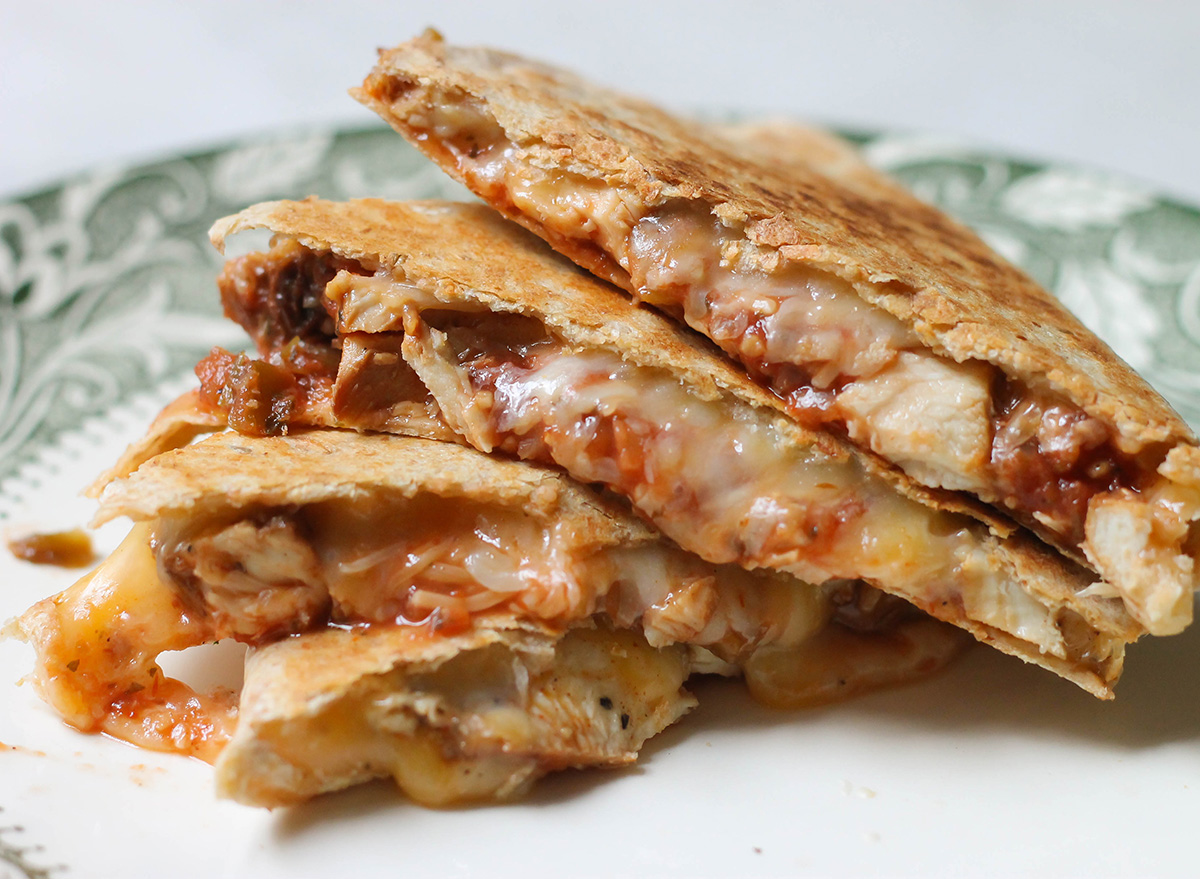 Swap out the usual taco night by making some cheesy quesadillas. Add in some chicken for extra protein for your kid. To make this meal even healthier, serve the chicken quesadillas with fresh-cut vegetables to dip in some homemade salsa!
Apples on peanut butter toast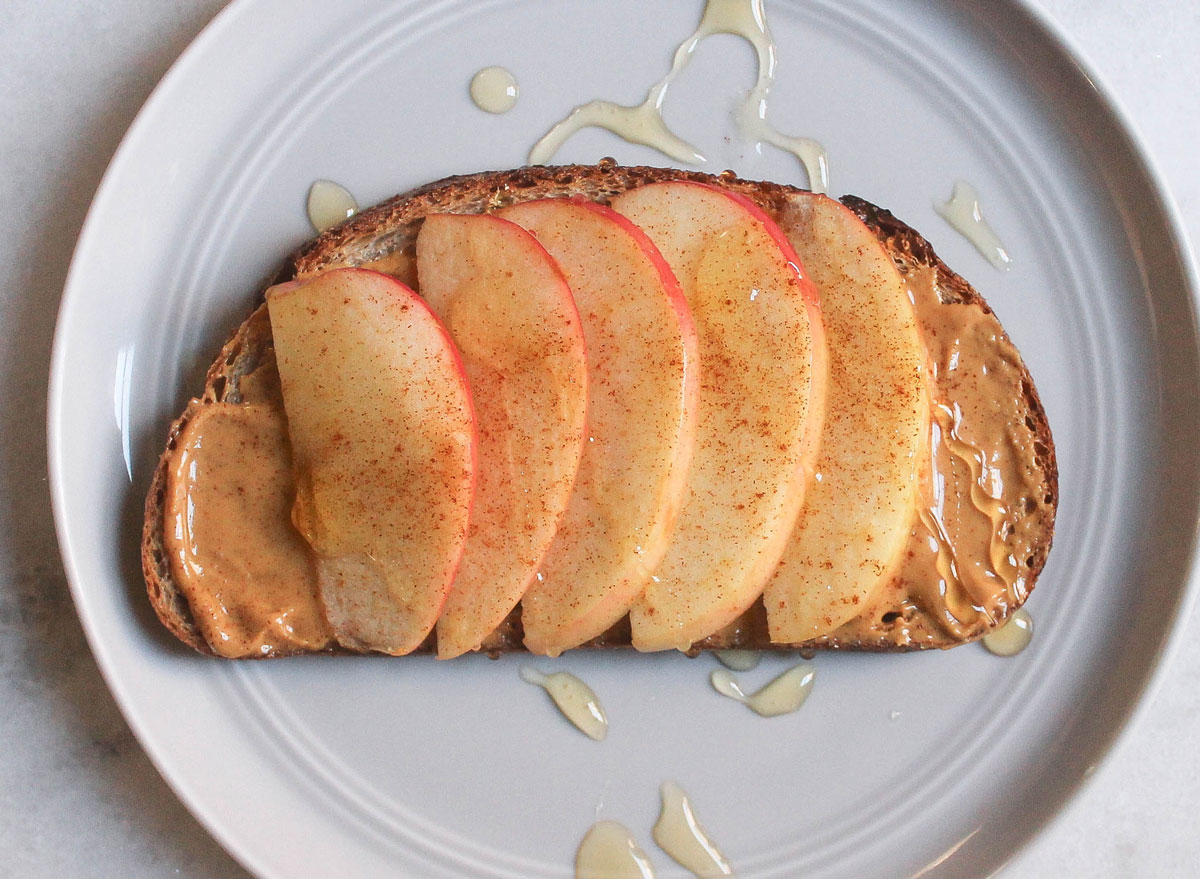 Apples and peanut butter one of the easiest healthy meals for kids, but you can take it to the next level by adding them to a slice of whole-wheat toast. This filling meal will keep your kid feeling full and energized for hours.
One-skillet taco pasta
An easy way to make a kids meal healthier is to hide veggies into different meals, like this one-skillet taco pasta. Stuffed with bell peppers and tomatoes, this recipe is an easy one to throw together for the whole family! If your kids aren't a fan of spicy foods, you could always skip adding the hot peppers.
Get our recipe for One-Skillet Taco Pasta.
English muffin pizzas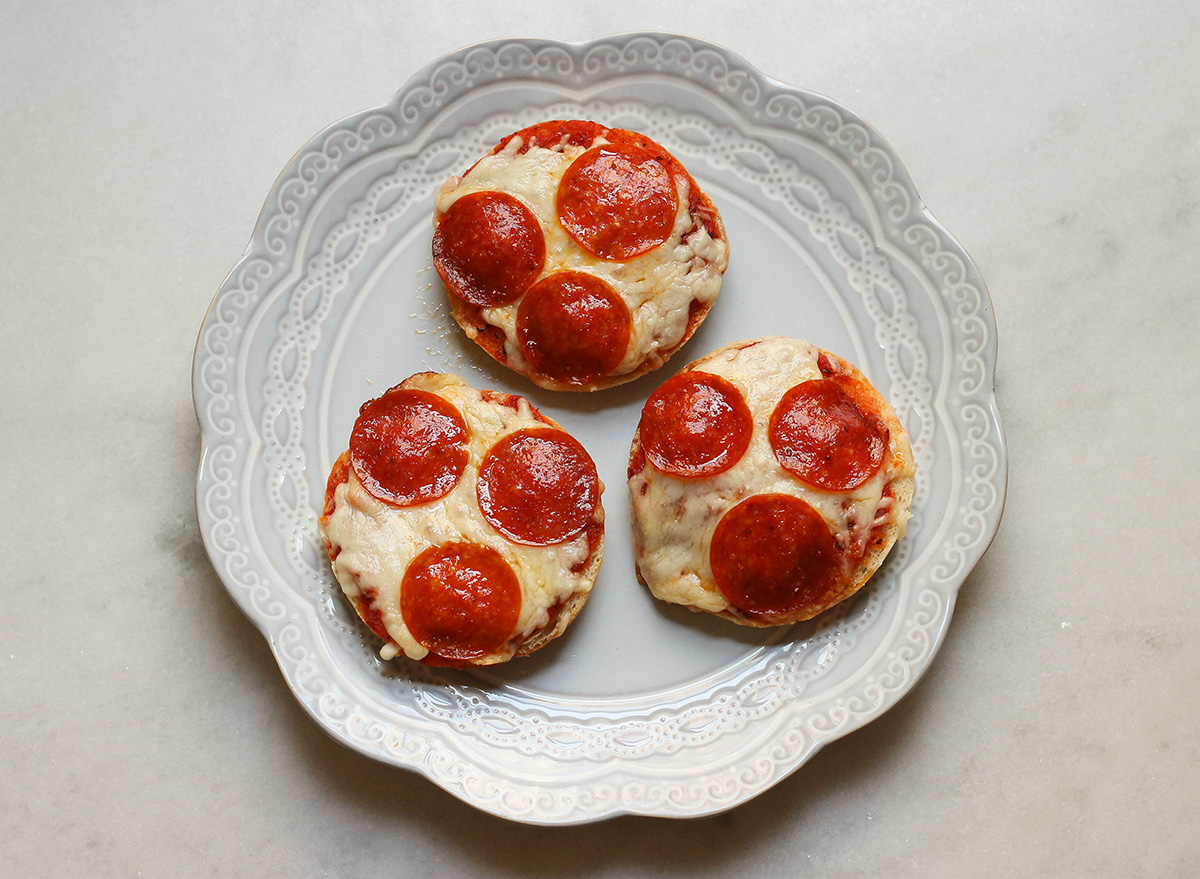 If your kid loves pizza, you can slash the calories from a large slice of pizza by making some mini homemade English muffin pizzas at home! To make them, cut an English muffin in half and spread pizza sauce on each side. Sprinkle on some mozzarella cheese and any other desired toppings—like pepperoni! Bake in the oven at 400 for at least 10 or 15 minutes.