15 Gluten-Free Snacks for Kids
These gluten-free treats are sure to please even the pickiest eaters.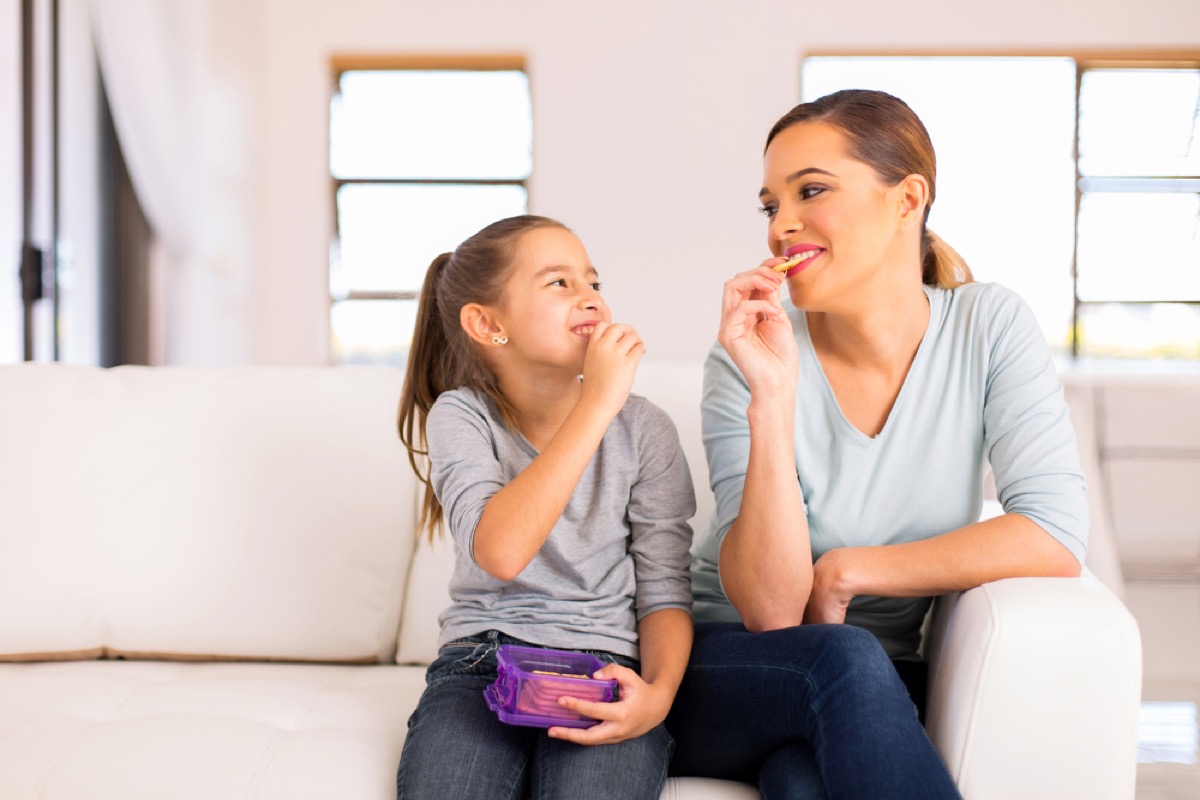 Kids can be picky eaters, no matter what you're feeding them (outside of candy, natch). And in the case of kids with gluten sensitivities or celiac disease, it pays for parents and caregivers to be picky on their behalf. Among kids who can't tolerate gluten—a protein found in grains like wheat, rye, and barley—eating traditionally-prepared crackers, cookies, bread, and countless other snacks can cause abdominal pain, bloating, unexplained weight loss, and even more serious health issues, like nerve damage and infertility, over time.
So what are parents of gluten-free kids to do? Luckily, with more and more gluten-free products lining supermarket shelves by the day, it's never been easier to practice safe snacking. So read on to discover 15 delicious gluten-free snacks your kids will love—you might even find yourself tempted to sneak a few bites, too.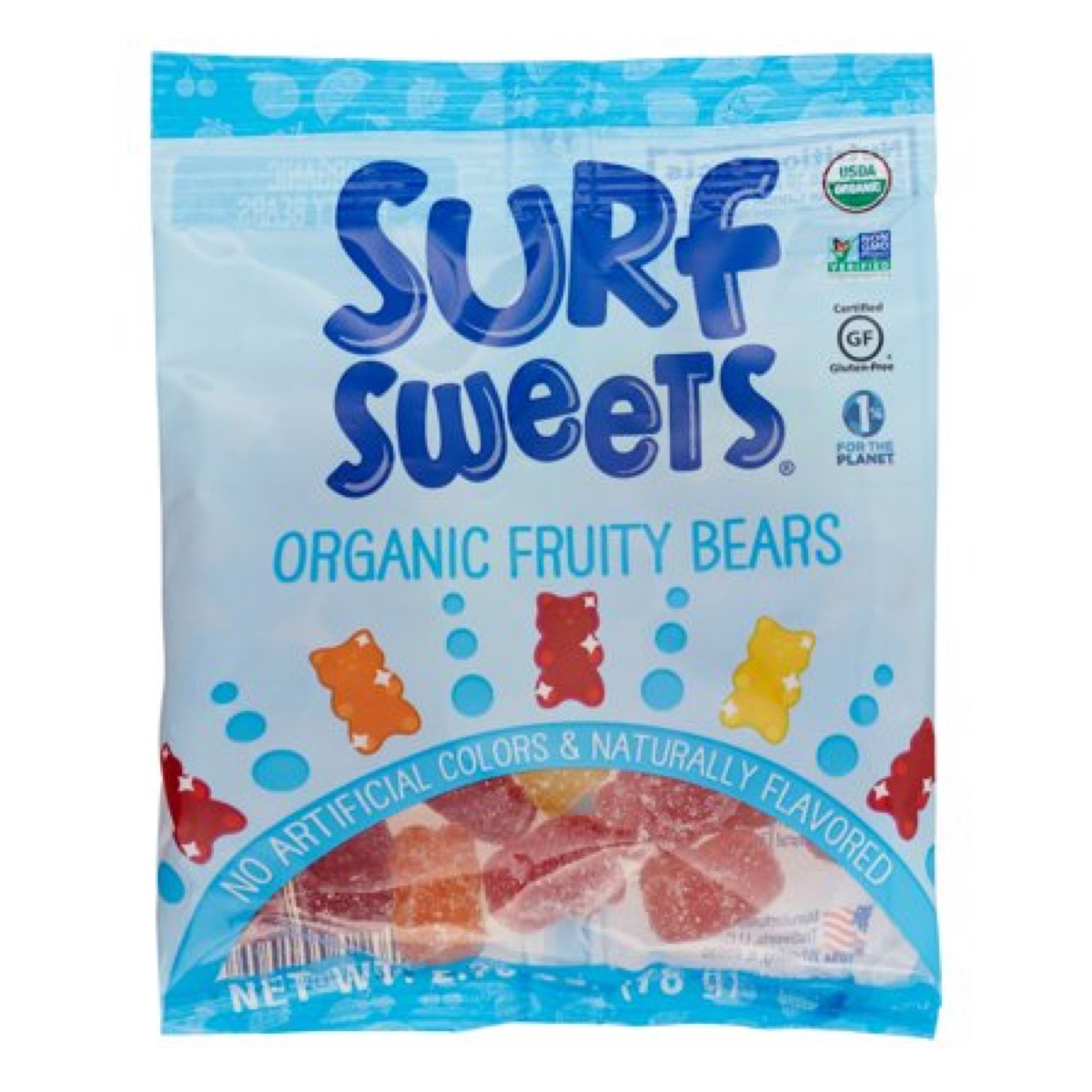 Pack these fruity bears from Surf Sweets as a treat the next time your gluten-sensitive kid heads out for the day. These gummy treats are made with organic fruit juice and come with a mix of six flavors—cherry, grapefruit, grape, lemon, orange, and strawberry—and feature 100 milligrams of vitamin C per 16 pieces.6254a4d1642c605c54bf1cab17d50f1e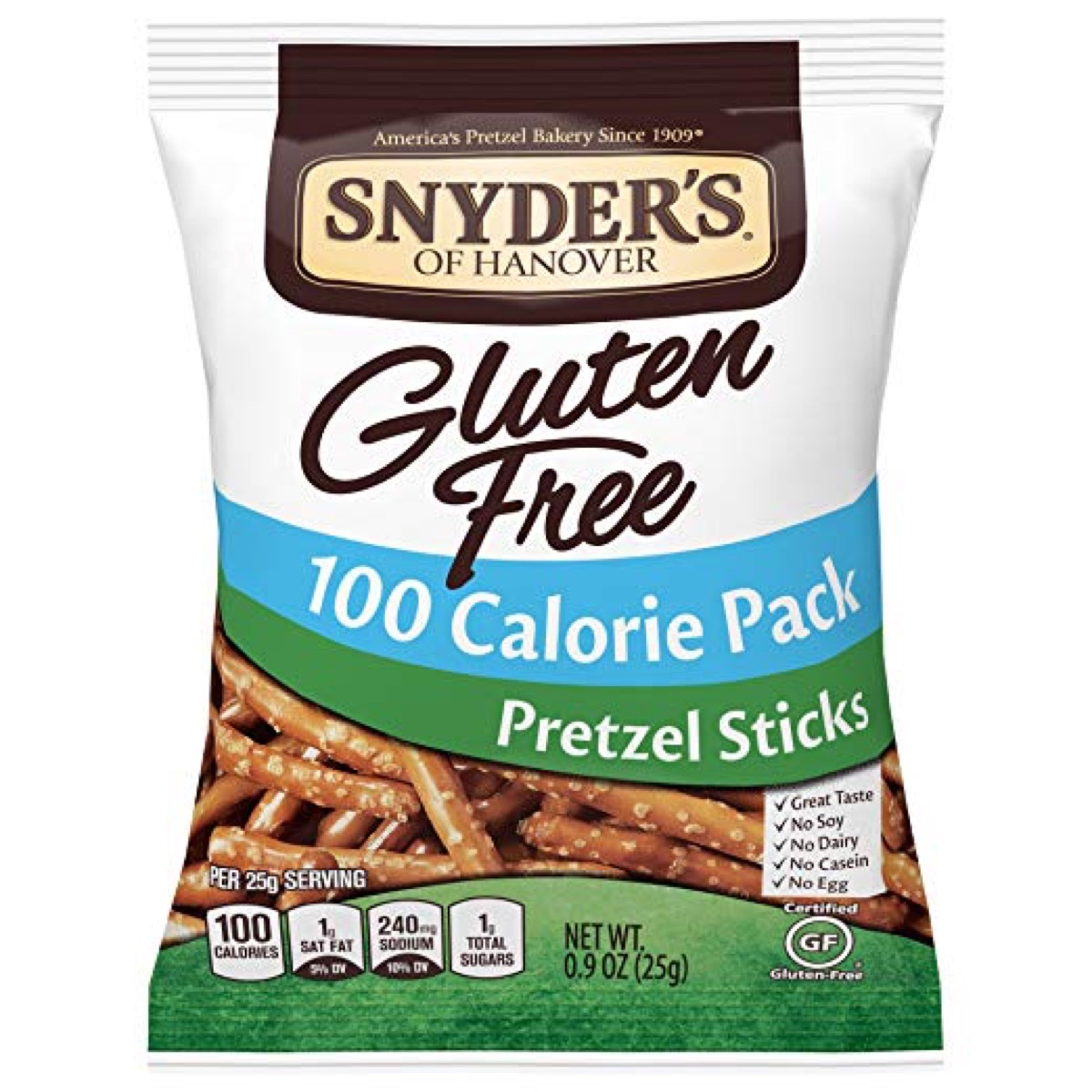 Kids love munching on pretzels, but if they can't stomach gluten, then these salty snacks are usually off-limits. The good news? When those pretzel cravings hit, you can now pick up these certified gluten-free pretzel 100-calorie packs from Snyder's to keep them happy.
Pirate's Booty snacks have long been a go-to selection for harried parents hoping to quell their kids' appetites. But not only is Pirate's Booty delicious, but it's also certified gluten-free, so sensitive children can still enjoy snacking on it alongside their friends. We particularly like the tasty aged white cheddar flavor for a sharp and savory bite.
These tart and tasty treats
Dried fruit is a great way to satisfy your kid's sweet tooth without giving them candy or baked goods. Naturally gluten-free, Ocean Spray's Craisins are the perfect balance of sweet and tart, as well as being the perfect complement to other gluten-free favorites, like nuts and seeds.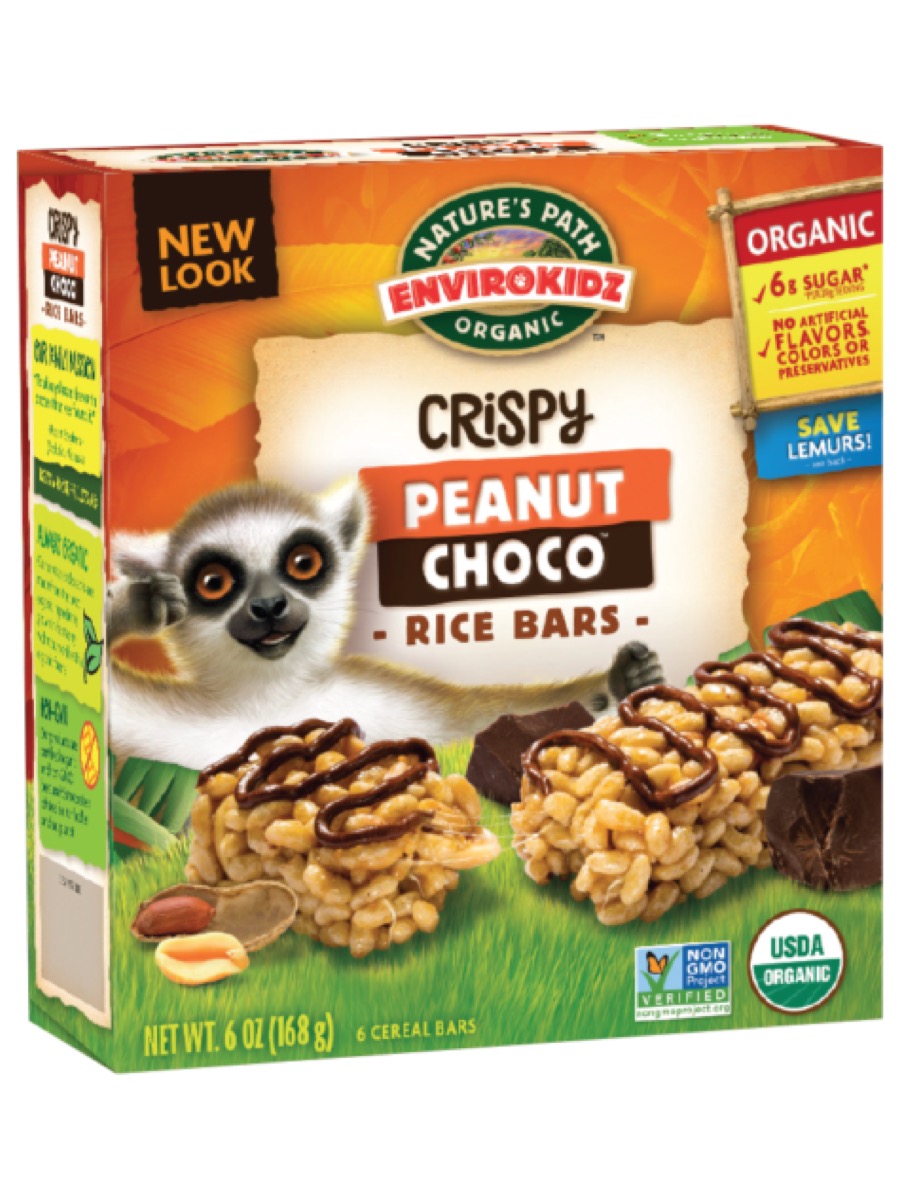 Not only can you help save endangered species by buying these bars from Nature's Path, but they're also gluten-free, so you'll keep your kids' tummies feeling fine during snack time. These crispy bars are also certified organic and are verified to contain no GMOs, artificial coloring, flavoring, or preservatives.
These protein-packed crackers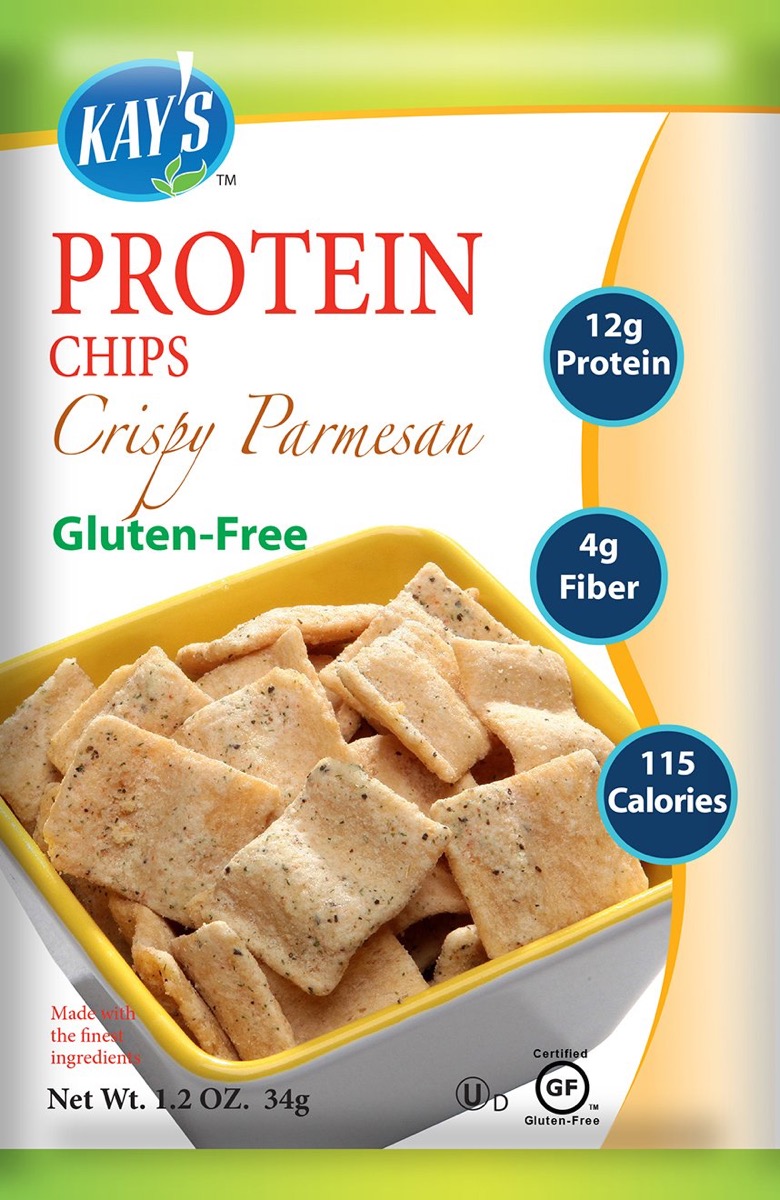 Give these gluten-free snacks to your kid the next time they want to crunch on some crackers without disturbing their stomach. Kay's Naturals packs these crackers, which come in a variety of flavors, with up to 12 grams of protein and 4 grams of fiber per serving—so they're not just delicious, but filling, too.
These "popped" potato chips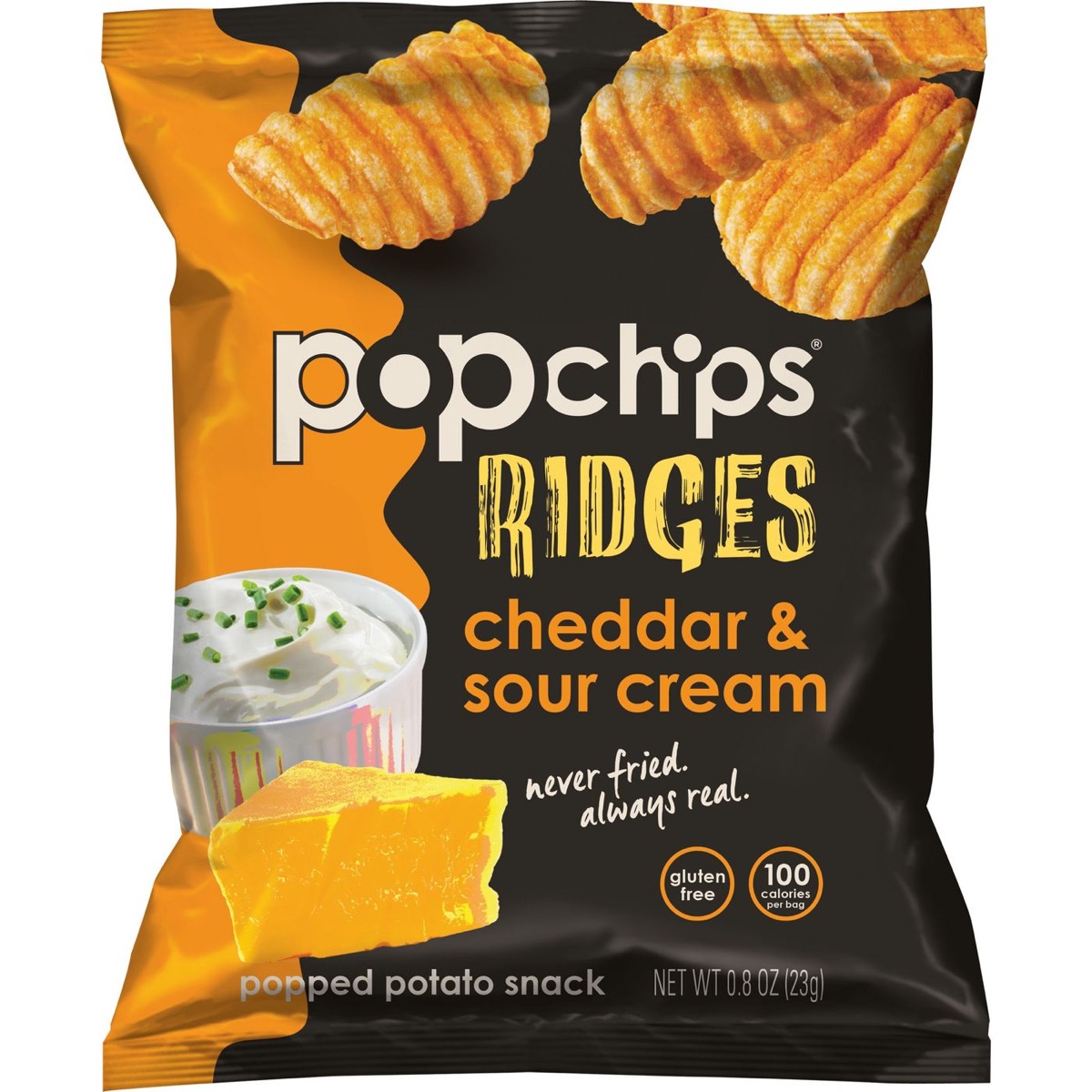 Get great potato chip flavor and crunch without the greasy feel of regular fried chips with Popchips. They are gluten-free, plus they don't have any trans fat, and are free of artificial coloring and flavoring—they even have fewer calories than traditional potato chips.
These freeze-dried cheese snacks
For a different take on traditional cheese snacks, pick up these new cheese bites from Catalina Crunch. Made from 100% grass-fed cheese, this snack is gluten-free and has just a single gram of carbohydrate and 11 grams of protein per each 9-piece serving.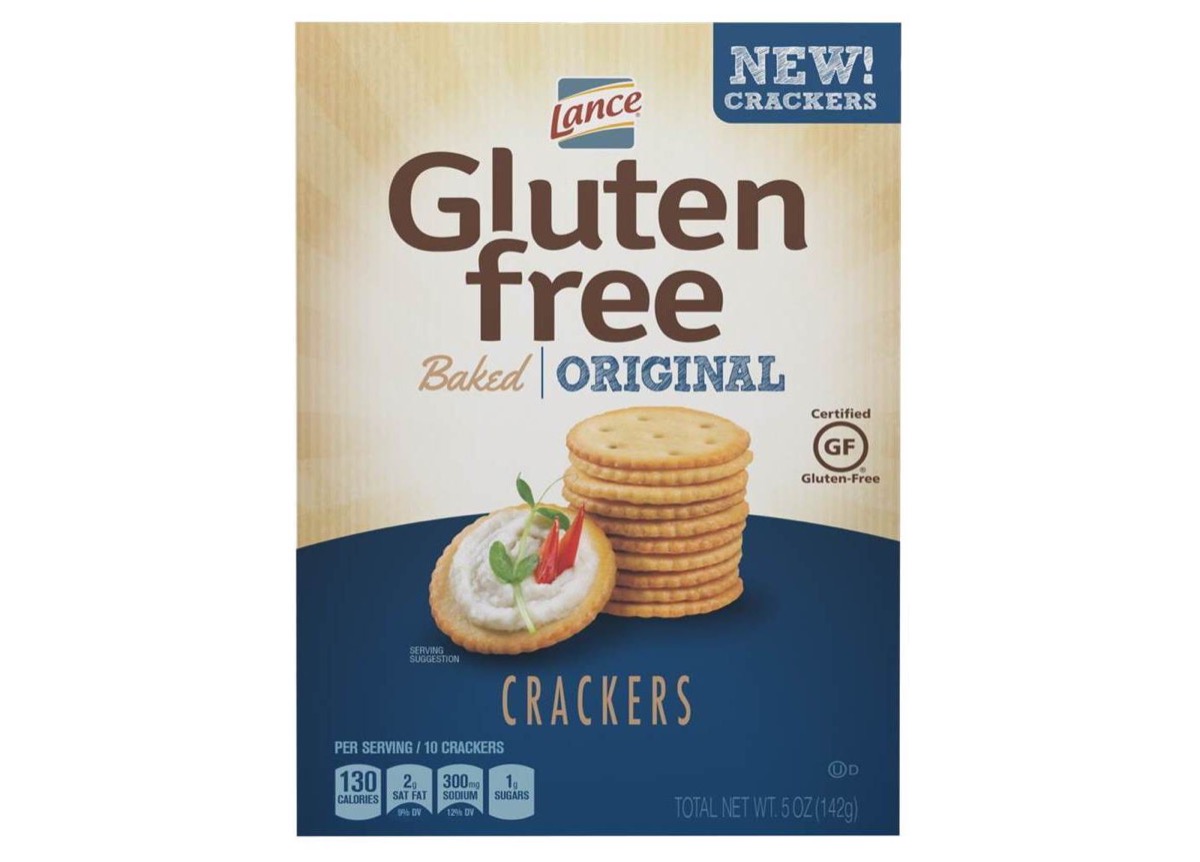 Lance crackers with peanut butter or cheese have been a snack time staple for generations of kids. These new gluten-free versions even bump up the classic snack's nutritional profile by not including any high fructose corn syrup, hydrogenated oil, or artificial flavors, colors, or preservatives.
These all-natural cookies
Most cookies are packed with gluten, but when your sensitive child wants to nosh on something sweet, you can safely give them a few of these lemon cookies from Lucy's. They come in a variety of flavors, and, along with being gluten-free, they're non-GMO, vegan, and nut-free—and super-tasty, of course.
These tasty tortilla chips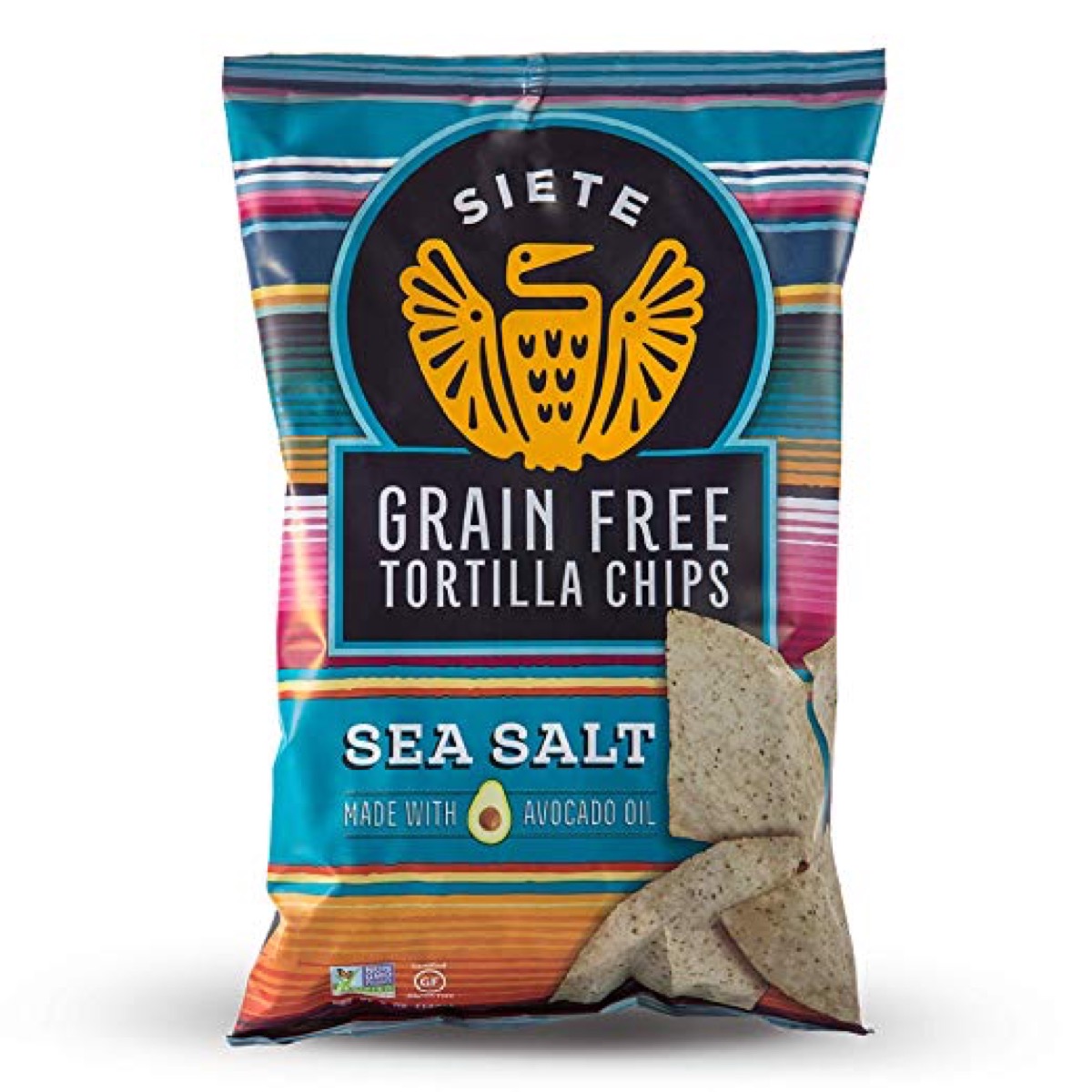 One of the more depressing parts about being sensitive to gluten? Having to pass up on countless delicious Mexican dishes. But Siete, a small family-run company dedicated to creating grain-free Mexican foods, has the gluten-intolerant covered with these delectable tortilla chips made from cassava flour, almond flour, and avocado oil.
These tasty table crackers
Table crackers go great with lots of different toppings like dips, spreads, meats, and cheese, but most varieties are filled with gluten. These special crackers from Glutino, however, were made from a mix of corn starch and soy flour, so they're free of any tummy-troubling grains. Now your kids can munch on stacks of crackers at snack time, worry-free.
These almond flour crackers
Saltines are a staple for kids, whether they're being sent in a preschool snack bag or being used to stave off an upset stomach. The only problem? Traditional versions can wreak havoc on someone with a gluten intolerance. Luckily, these almond-flour-based crackers from Simple Mills use sunflower seeds and flaxseeds to create a snack that's high in vitamin E, but has zero gluten in its recipe.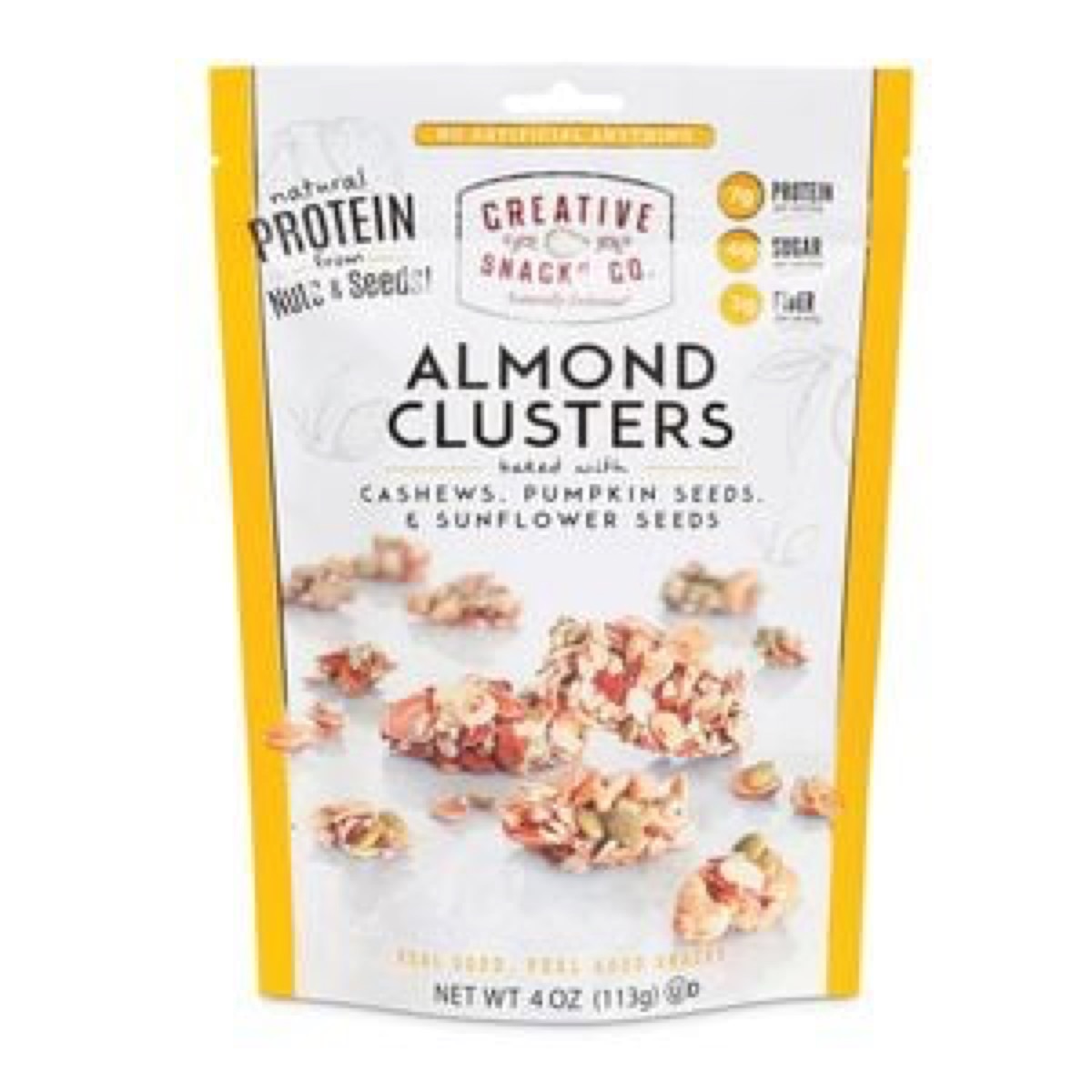 Creative Snacks makes all of their whole food-based snacks in small batches, which results in exceptional quality and taste. These almond clusters are made using simple ingredients—only almonds, cashews, sunflower seeds, pumpkin seeds, sugar, water, brown rice syrup, and sea salt—to create crave-worthy clusters even those who don't have to adhere to a gluten-free diet will love.
These dessert-like energy bars
Whether they're going on a hike or getting ready to play sports, pack these hand-rolled energy bars from Kate's Real Food to keep any gluten-intolerant kids' hunger at bay. Made with organic ingredients like peanut butter, hemp seeds, bananas, and dark chocolate, these delicious bars will keep the energy up all day for kids and adults alike.