The 7 Best Matcha Powders on Amazon, According to an Expert
There are thousands of matcha powder options on Amazon—we found the best ones actually worth your money.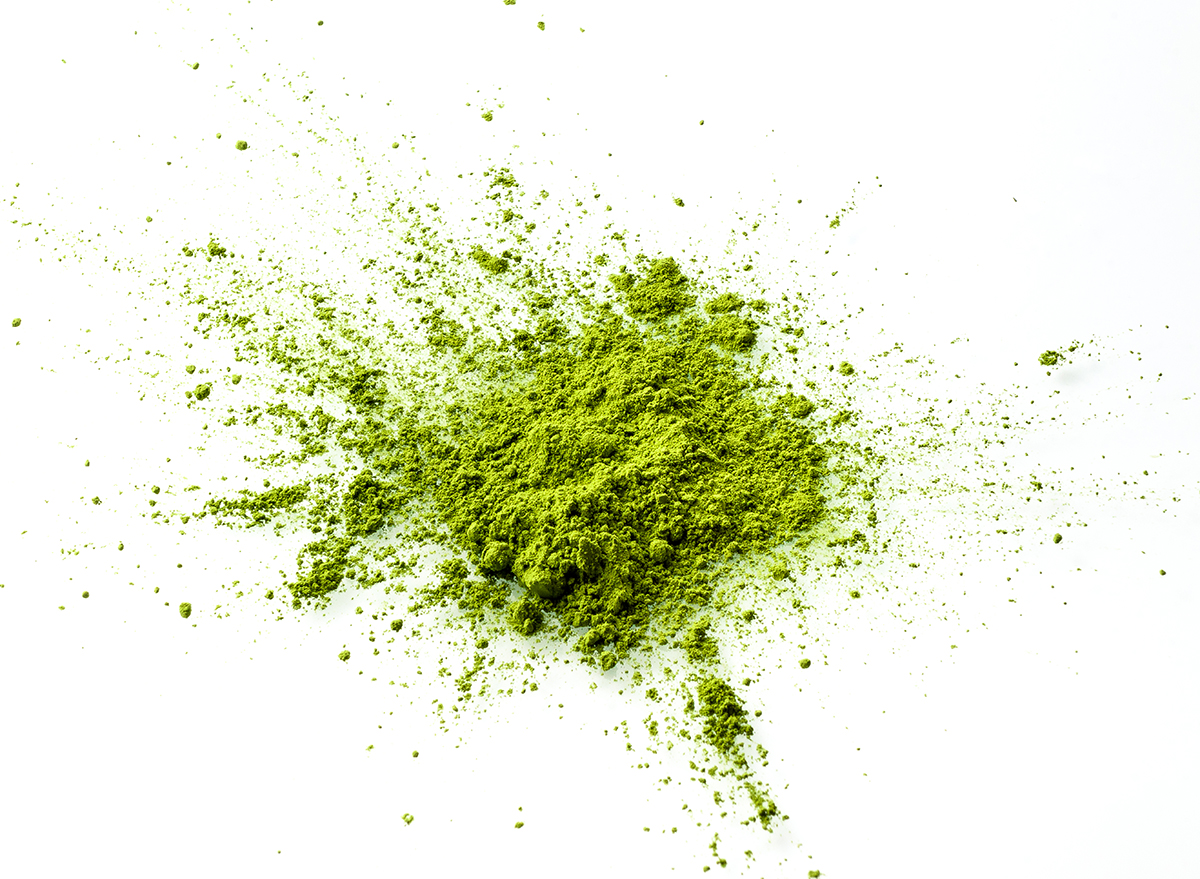 Matcha has been trending in the food world for the last couple of years, and whether you've been riding the matcha train since then or have found yourself just hopping aboard, everyone can benefit from some education on all of the different kinds of matcha and brands out there. Anna Kavaliunas, holistic coach and co-author of Matcha, A Lifestyle Guide, lends insight on which matcha powders on Amazon are the best quality. But before we disclose the best matcha powders, here's all you need to know about the green powder so you can make a more informed purchase.
How is matcha different from green tea?
The main difference: Matcha is a tea that comes in the form of a powder, rather than leaves in a tea bag. This means that both the flavor and nutritional benefits are more prominent in matcha.
"Most tea leaves, like the ones you find in everyday tea bags, are steeped in water to extract their flavor and benefits. Matcha, however, is the whole tea leaf ground into a powder and consumed. So when you drink matcha, you are literally drinking a plant," says Kavaliunas.
Matcha comes from Tencha leaf, which means that it's shade-grown. This gives the powder its inherent bright color and assortment of unique nutrients.
"The ground powder is not water-soluble, so the particles won't dissolve when added to water or milk," she explains. "Instead, the powder is suspended in [the] liquid."
This is why matcha works so well in lattes, smoothies, and shakes; its thicker viscosity gives a creamy beverage.
Is matcha healthier than green tea?
Matcha certainly offers more antioxidants.
"Matcha contains more than four times the antioxidant levels found in goji berries and dark chocolate. These antioxidants have been shown to protect against cancer, ward off cardiovascular disease, reduce cholesterol and blood pressure, detoxify the blood, alkalize the body, and stabilize blood sugars," says Kavaliunas.
There is a particular catechin polyphenol called EGCG that matcha contains a whopping 140 times more of than its typical green tea counterpart does.
What kinds of matcha can you buy?
There are two grades of matcha you can purchase: ceremonial and culinary. If you want to make a drink using matcha, you'll want to use ceremonial, and if you're baking matcha into something such as bread you'll want to opt for the culinary grade.
"The higher quality the tea, the sweeter and smoother it is. Your matcha should be a vibrant green color, and it should taste good," Kavaliunas says about ceremonial grade matcha powder.
Now if the matcha powder is dull in color or smells like burnt grass, she recommends you include it into something sweet such as a gluten-free coconut cake, for example, to mask the bitter flavor.
"Unfortunately, there is no regulation surrounding the use of the word matcha or ceremonial, so make sure you are buying from a trusted source," she advises.
Now, here are the 7 best matcha powders you can purchase on Amazon.
Chalait Everyday Ceremonial Grade Matcha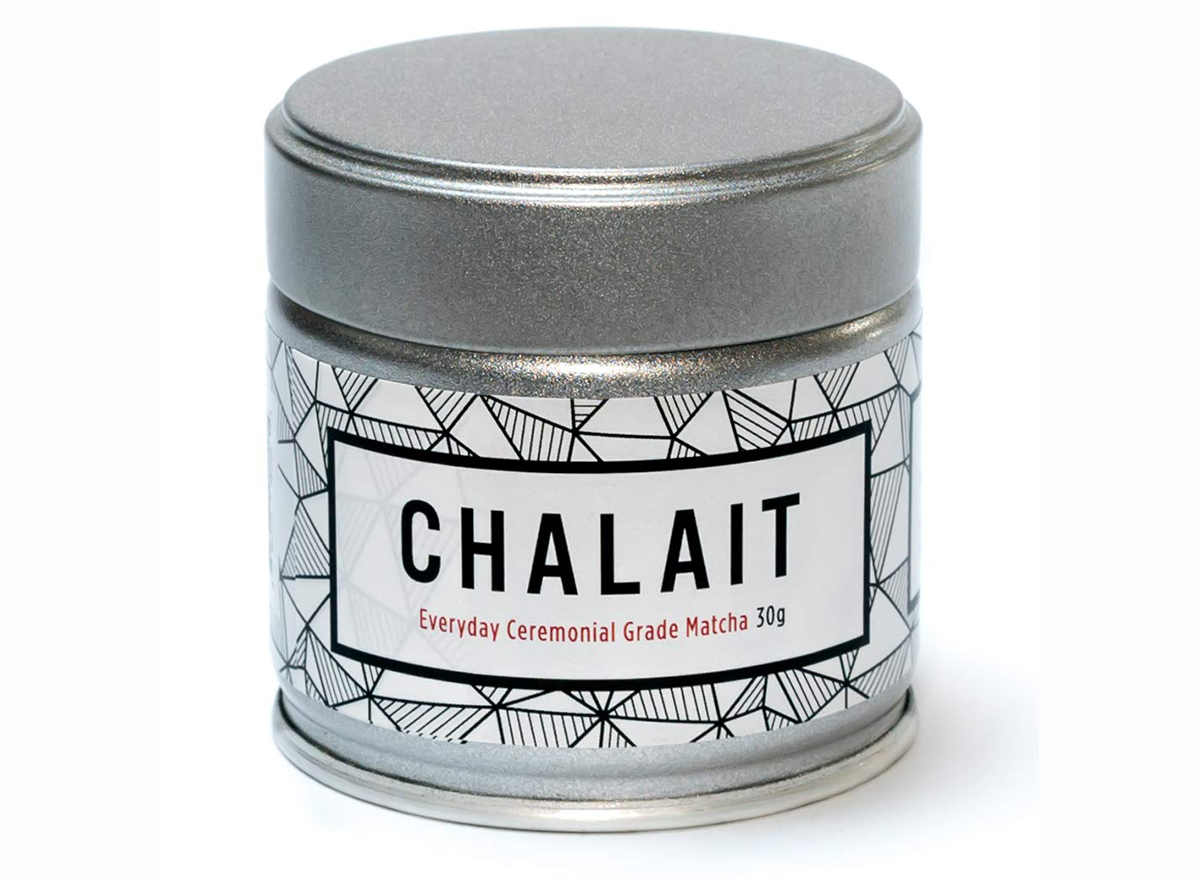 Chalait is one of Kavaliunas' favorite matcha brands. On Amazon, you can purchase the Chalait's everyday ceremonial grade matcha, which is sourced directly from its place of origin in Uji, Japan. The flavor is described as mellow, with subtle hints of bittersweet chocolate and cacao nibs. Enjoy this antioxidant-rich drink at any time of the day!
Ippodo Matcha: Ummon-no-mukashi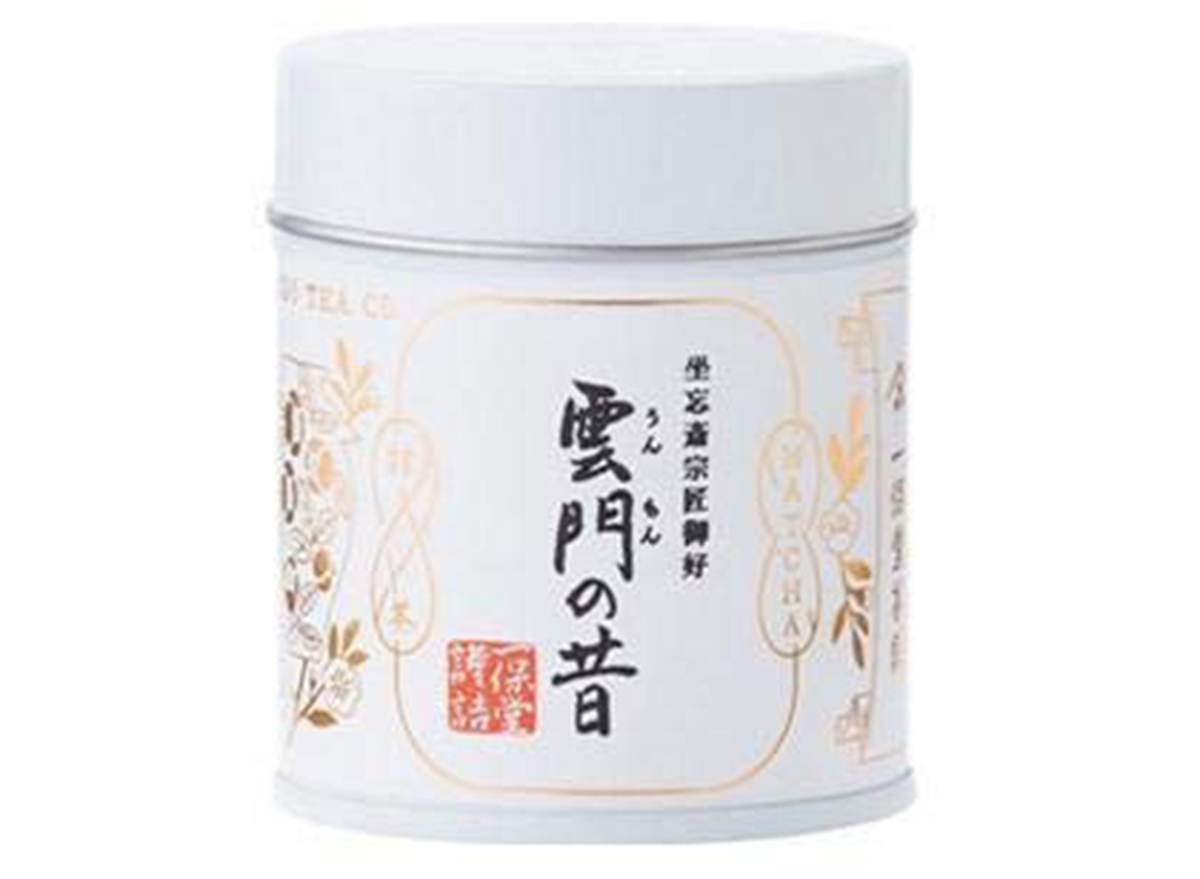 Kavaliunas loves Ippodo matcha, and this particular 40-gram jar of Ummon-no-mukashi is the second-highest grade of matcha under the brand. Described as full-bodied and rich, this vibrant emerald green matcha is a great choice.
MatchaBar Classic Matcha
Rich in L-theanine, this ceremonial grade green tea powder is sourced from Kagoshima, Japan. This matcha is energizing, with each serving containing about 80 milligrams of caffeine, which is not far off from what a typical cup of coffee contains at 95 milligrams.
Jade Leaf Organic Japanese Matcha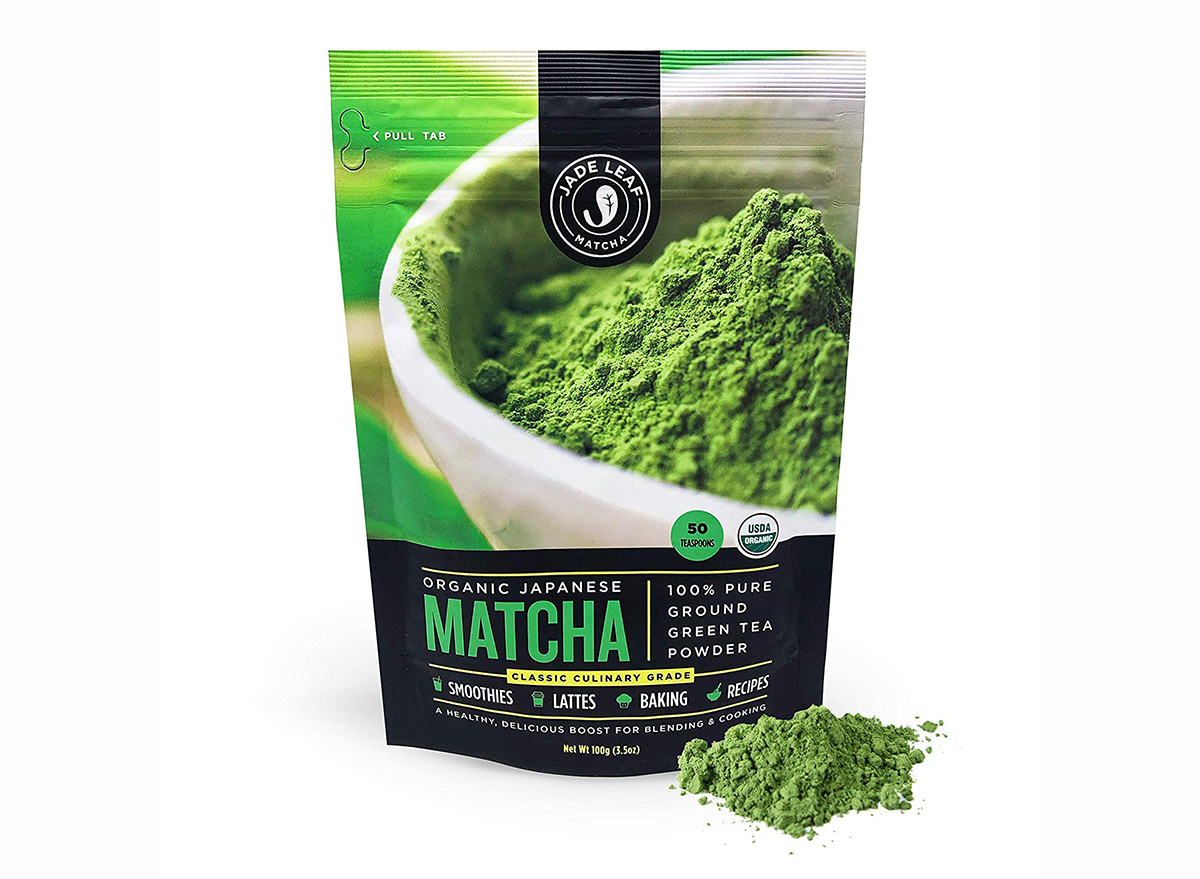 Not familiar with Jade Leaf matcha powder? It's one of our trusted registered dietitians' favorites.
"It's USDA certified organic, contains no other additives, and is third-party tested for heavy metals and other potential contaminants," says Cynthia Sass, RD, CSSD, LA-based performance nutritionist.
Breakaway Matcha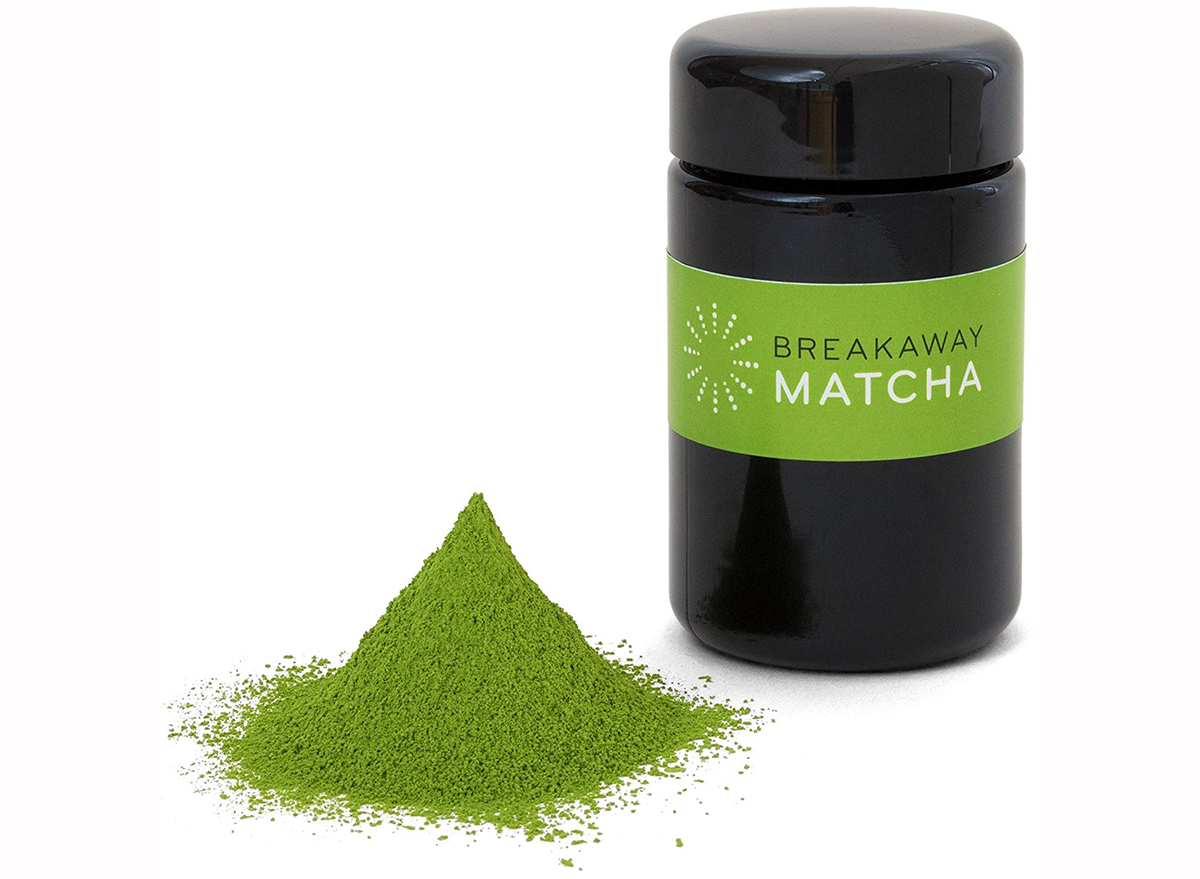 You could make a warm matcha latte, but Breakaway Matcha is best enjoyed chilled. The stoneground leaves are sourced from Kyoto, Japan. This matcha is also one of Kavaliunas' favorites. Want to know what else you can do with matcha?
Matcha Organics Japanese Matcha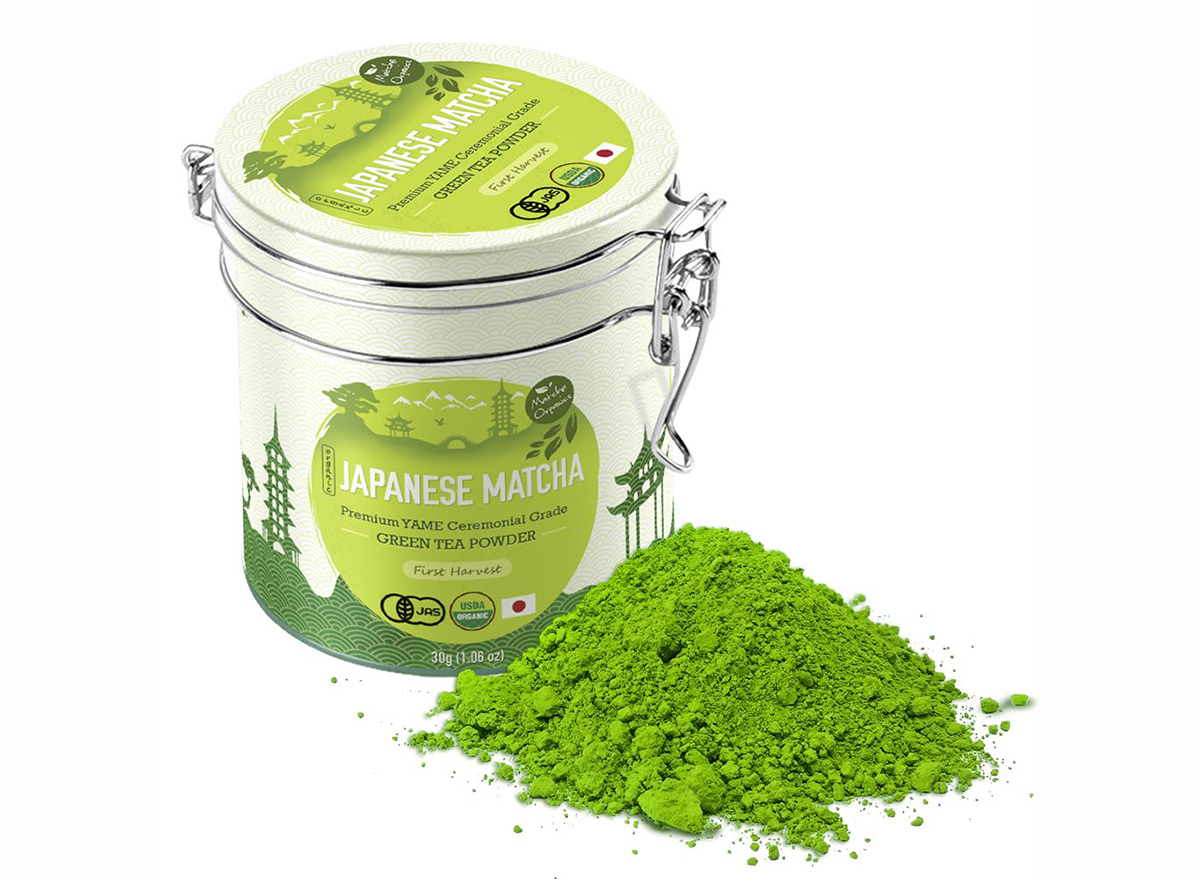 6254a4d1642c605c54bf1cab17d50f1e
This ceremonial grade, USDA organic matcha is produced in Yame, Japan, and blends well in lattes, shakes, smoothies, and even in baking mixes. Um, matcha cookies anyone?
uVernal Organic Matcha Pure Green Tea Powder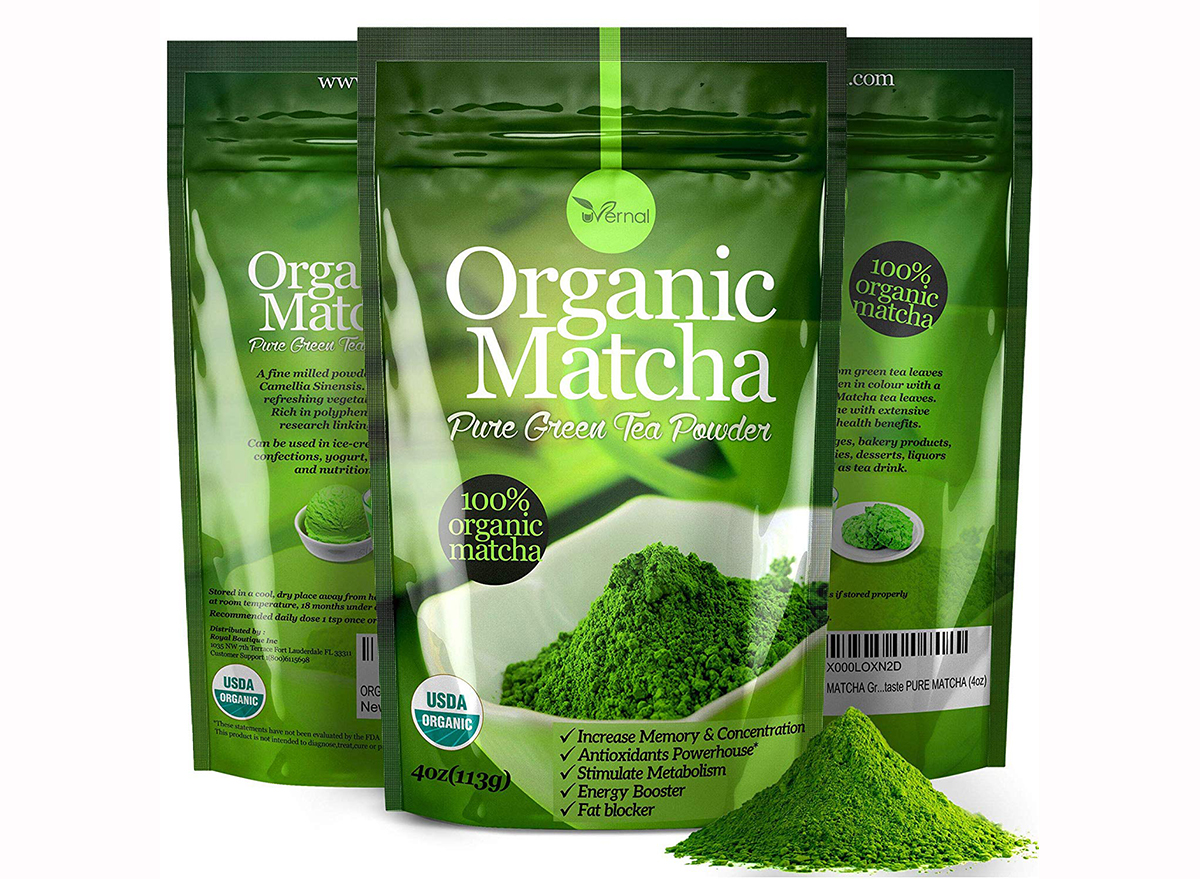 If you're on a budget but you're looking to reap the benefits of a quality matcha brand, this is your best bet.