We Tasted Every McDonald's Dessert and This Is the Best One
You might just be surprised to see which sweet treat rises above the rest.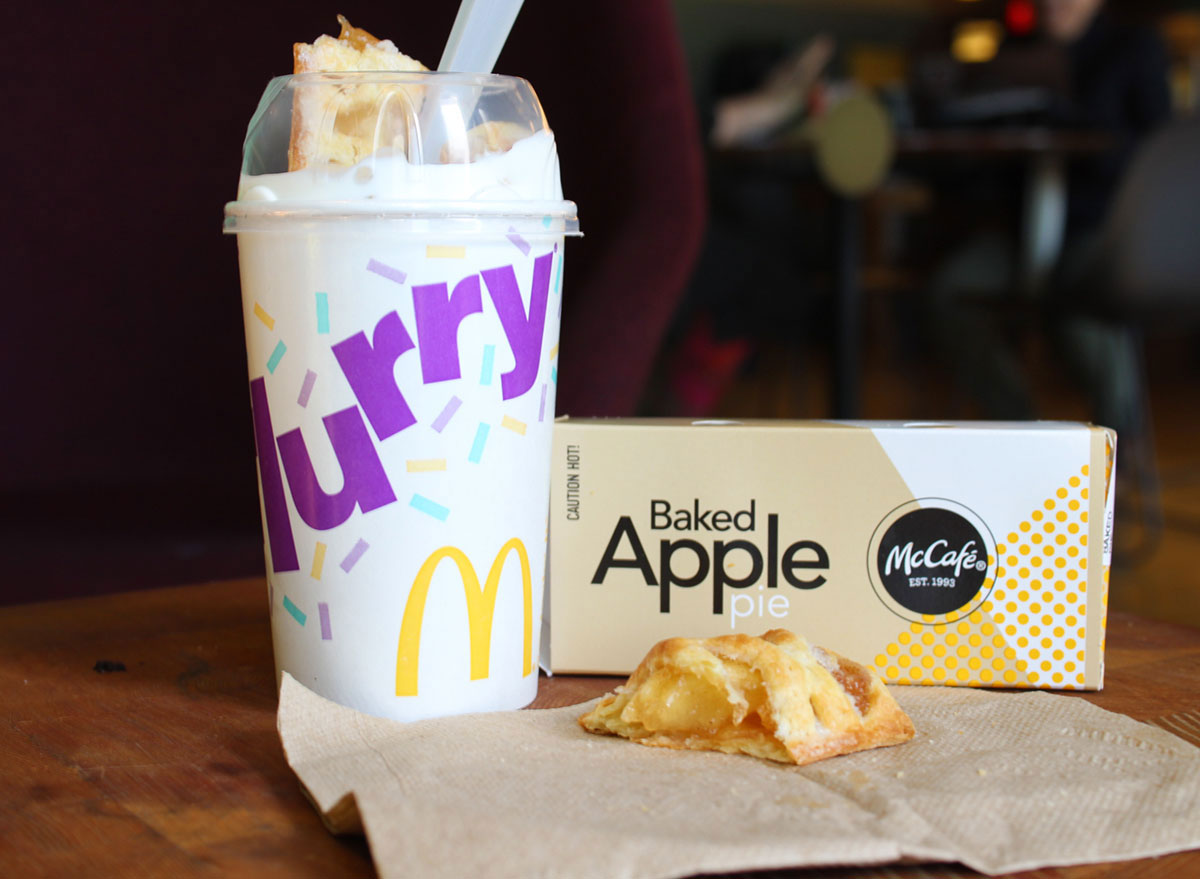 When you hear McDonald's, images of Big Macs and golden French fries typically come to mind. They are classic fast-food menu items, after all. But sometimes, you get a hankering for something sweet when the drive-thru is calling your name. And there are plenty of dessert options at Mickey D's.
But which one is actually the best, worthy of being added to your order?
Well, we went ahead and did the work for you. Yes, that means we tasted every dessert McDonald's has to offer. Hey, it's all in the name of helping you out, and someone has got to do it.
We tasted nine different sweets from the Golden Arches and uncovered which menu option is truly the best of the best. Keep reading to uncover our rankings of the just OK option to the best McDonald's dessert. And for more, check out these 15 Classic American Desserts That Deserve a Comeback.
Chocolate Chip Cookie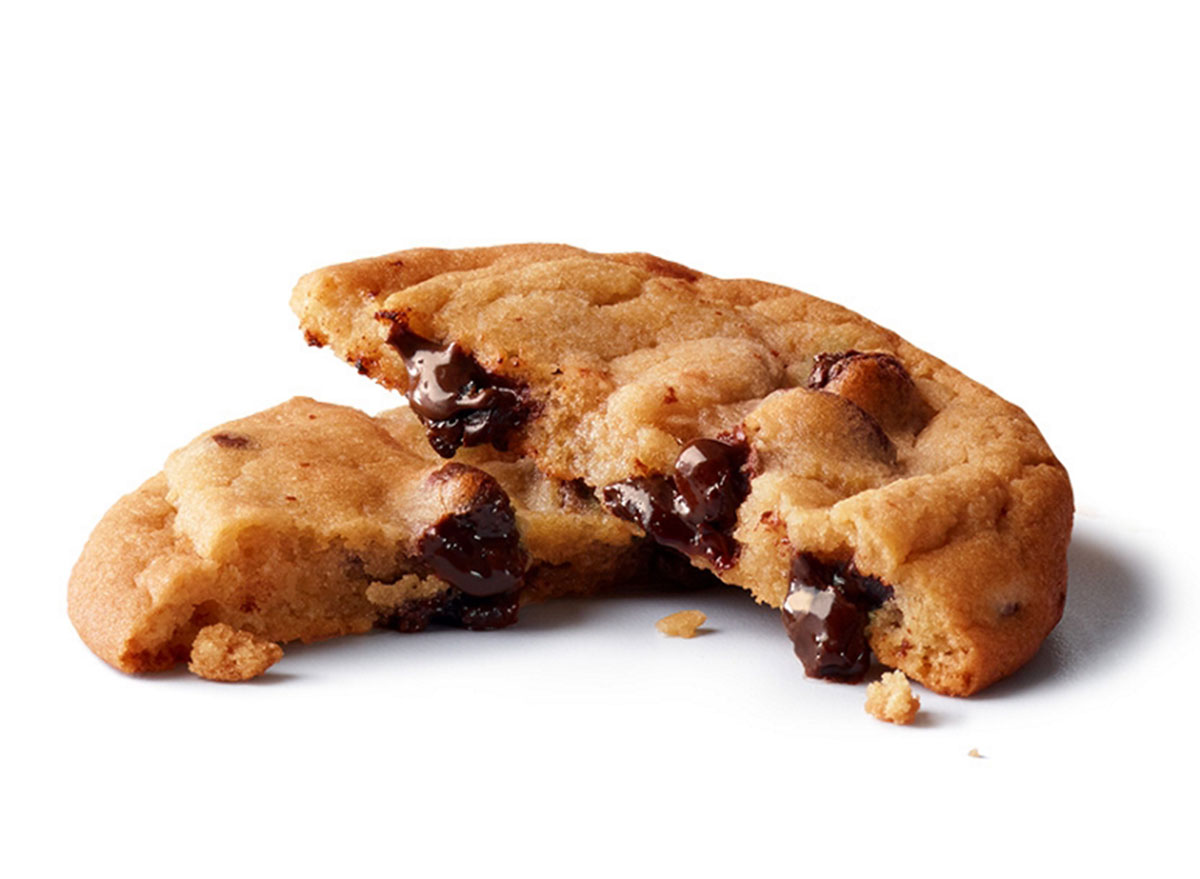 McDonald's is home to many beloved fast-foods. However, the Chocolate Chip Cookie is not one of them. All of our tasters were underwhelmed by this cookie. While it was warm, allowing for gooey chocolate chips in the middle, overall, the taste was bland. There wasn't enough chocolate and had an "overly processed and fake flavor," according to one taster. This one gets a skip.
Guava and Creme Pie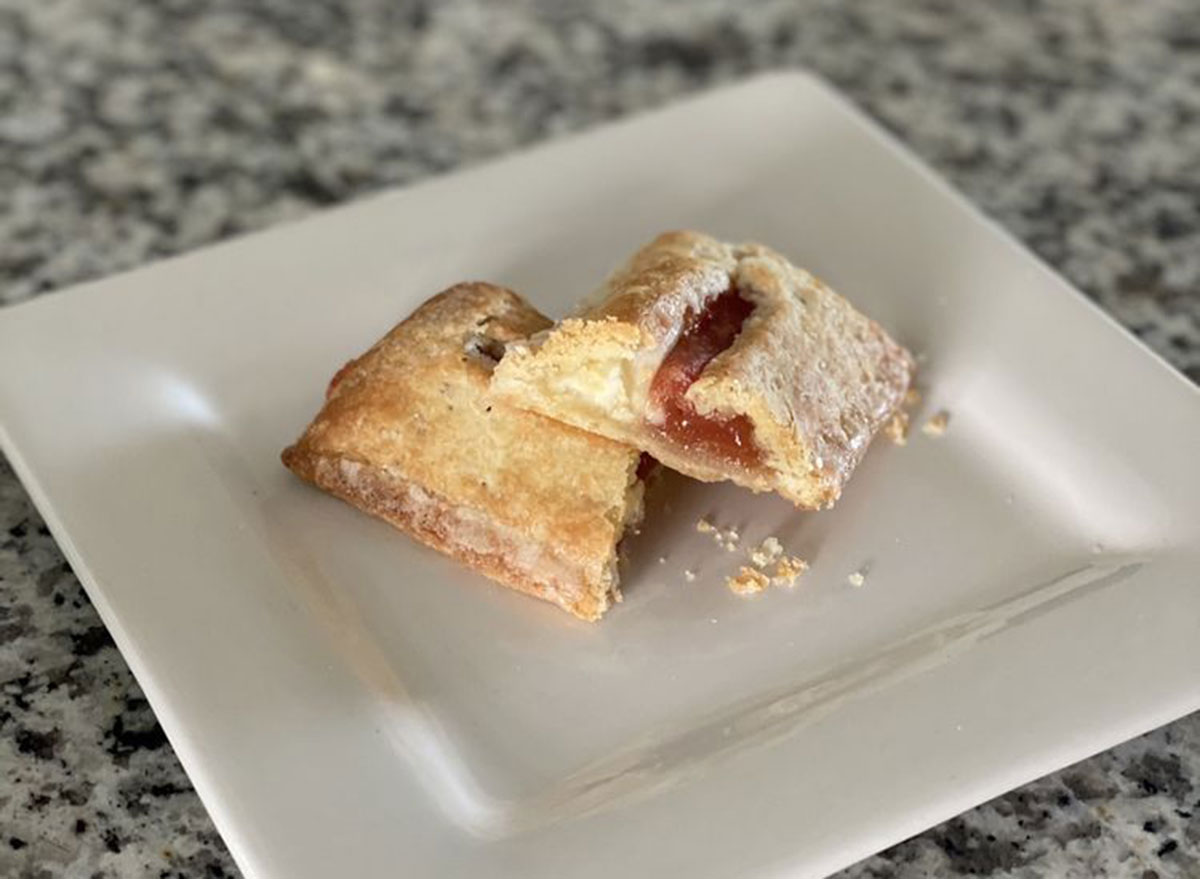 If you're looking for a pie to pair alongside your burger, the Guava and Creme menu option might not be the way to go.
One taster said it "tastes like what potpourri and soap smell like," while another called it, "absolutely atrocious; the guava is just too fake."
However, one taster was the true outliner. This taster was the only person to rank the pie as their No. 1 choice.
"It smells like shampoo, but I actually really like the taste," they wrote.
There really is something for everyone, right?
Strawberry and Creme Pie
The Strawberry and Creme Pie faired somewhat better, as it edged out the guava pie. Our tasters all agreed the smell of the pie reminded them all of a Pop-Tart yet "has the taste of a Nutrigrain bar." There is a lot of creme filling, which was overload for one taster.
Looking for more tips? Your ultimate restaurant and supermarket survival guide is here!
M&M McFlurry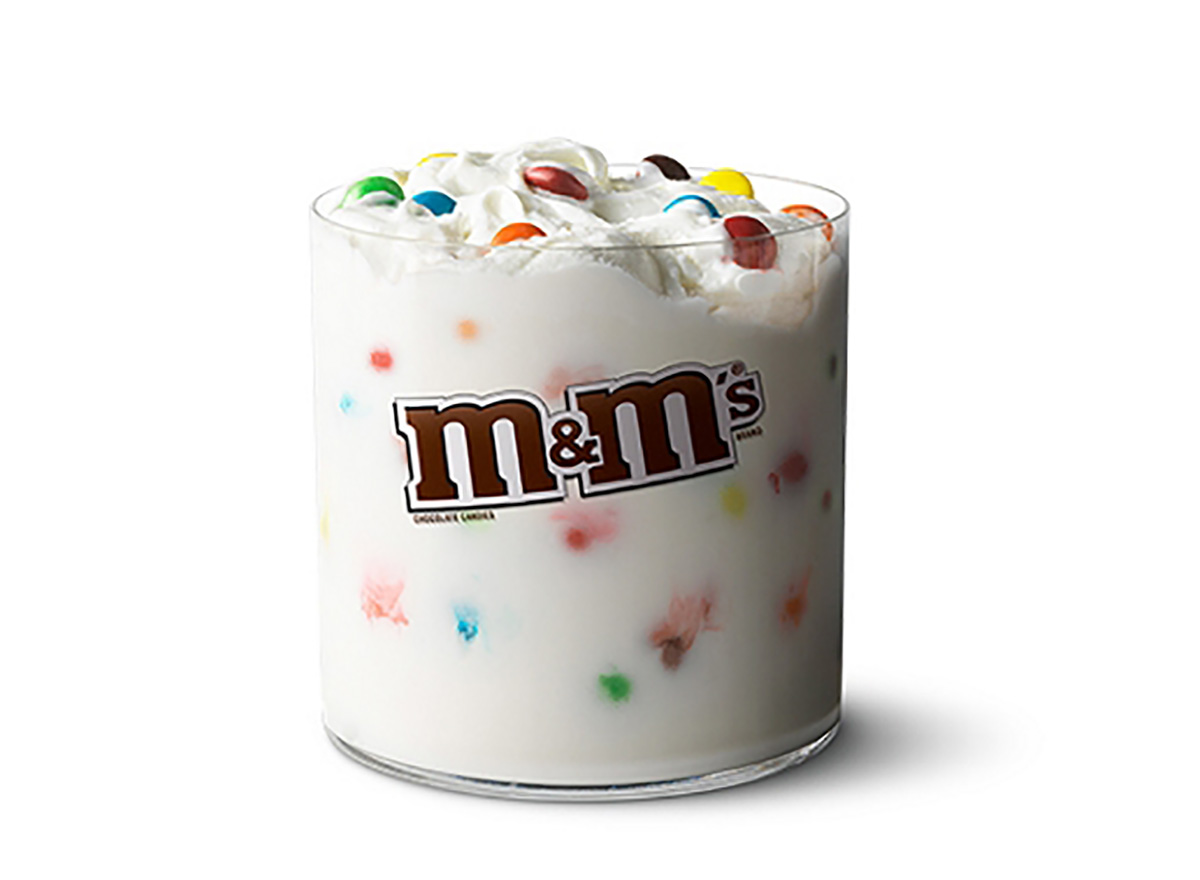 Oh, the McFlurry. You can't ever really go wrong with ordering one of these. The M&M flavor left a little to be desired though, as all our tasters wished the chocolate candies were crushed and blended better throughout the vanilla soft serve.6254a4d1642c605c54bf1cab17d50f1e
Caramel Brownie McFlurry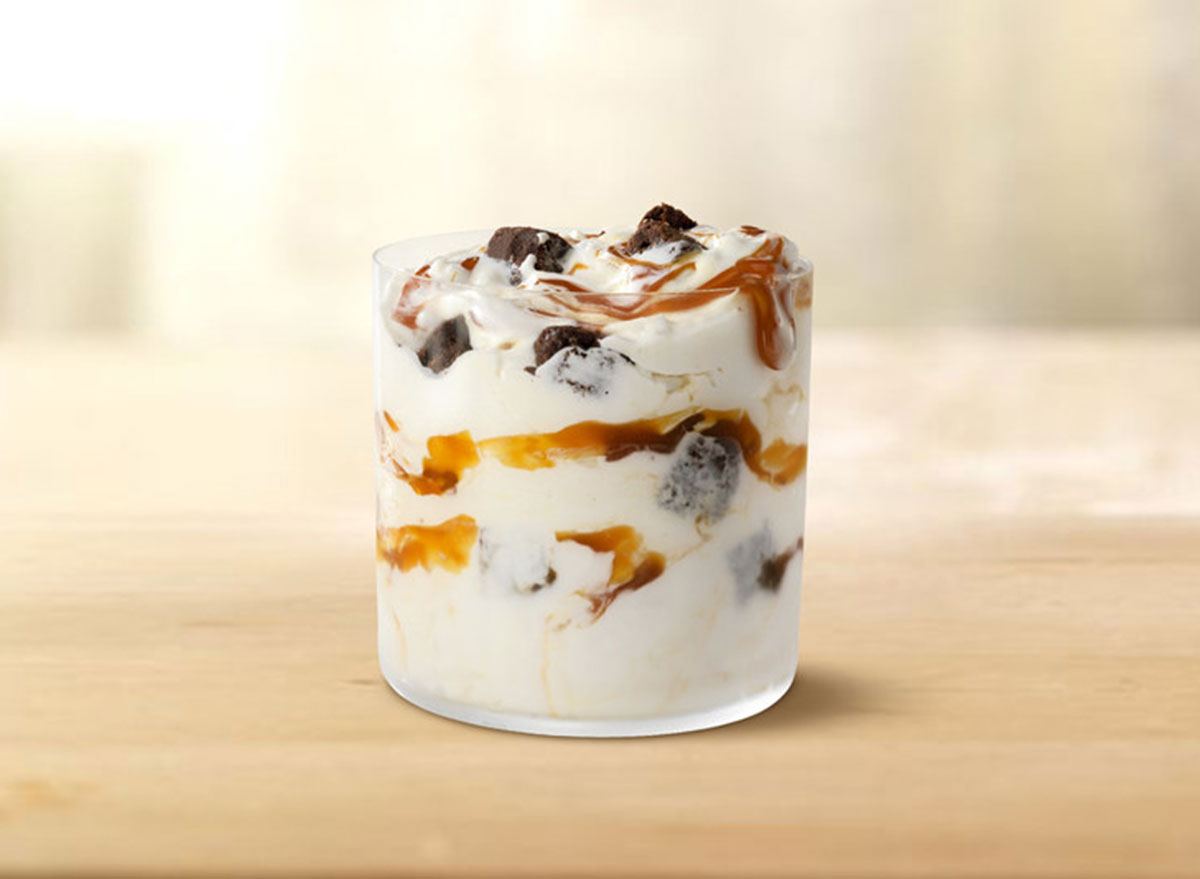 The Caramel Brownie McFlurry is a recent menu addition that one taster described as "the prettiest of all the dessert options." One bite and you're getting a mouthful of caramel swirls and mounds of brownie bites. As one taster put it, "the brownies are very sweet and the caramel sauce just makes this all even sweeter."
So yeah, you're going to get a sugar rush from this one!
Hot Caramel Sundae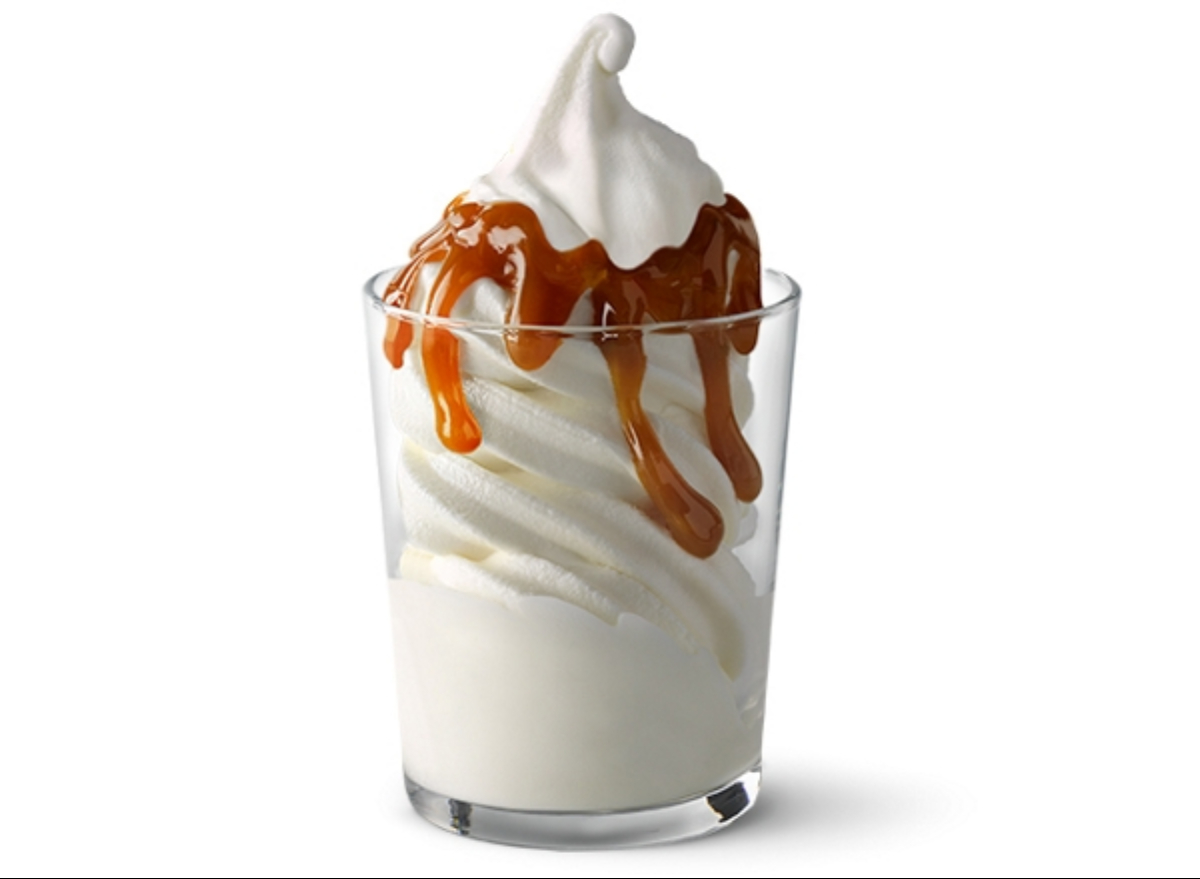 If you're a caramel fan looking for something a little less intense, the Caramel Sundae is for you. One taster said the caramel sauce is "perfectly gooey," while another taster raved this sundae is "simply the best."
You do have to be a caramel fan in order to enjoy this treat. One tasted noted this dessert is "for people with a big sweet tooth," as another taster who does not enjoy caramel sauce felt overall, it was too sugary.
Oreo McFlurry
Bringing together the beloved cookie that is the Oreo and vanilla soft serve sounds like a dream come true. For one taster, it is, as they said, "this McDonald's dessert never disappoints."
However, other tasters were a bit disappointed to see that it's more of an Oreo crumble "dust" that seems to be loaded up on top of the ice cream instead of actual cookie chunks mixed throughout.
"Somehow, this doesn't taste like a legit Oreo, just the crumbs of the cookies. That's just kind of sad," one taster wrote.
Baked Apple Pie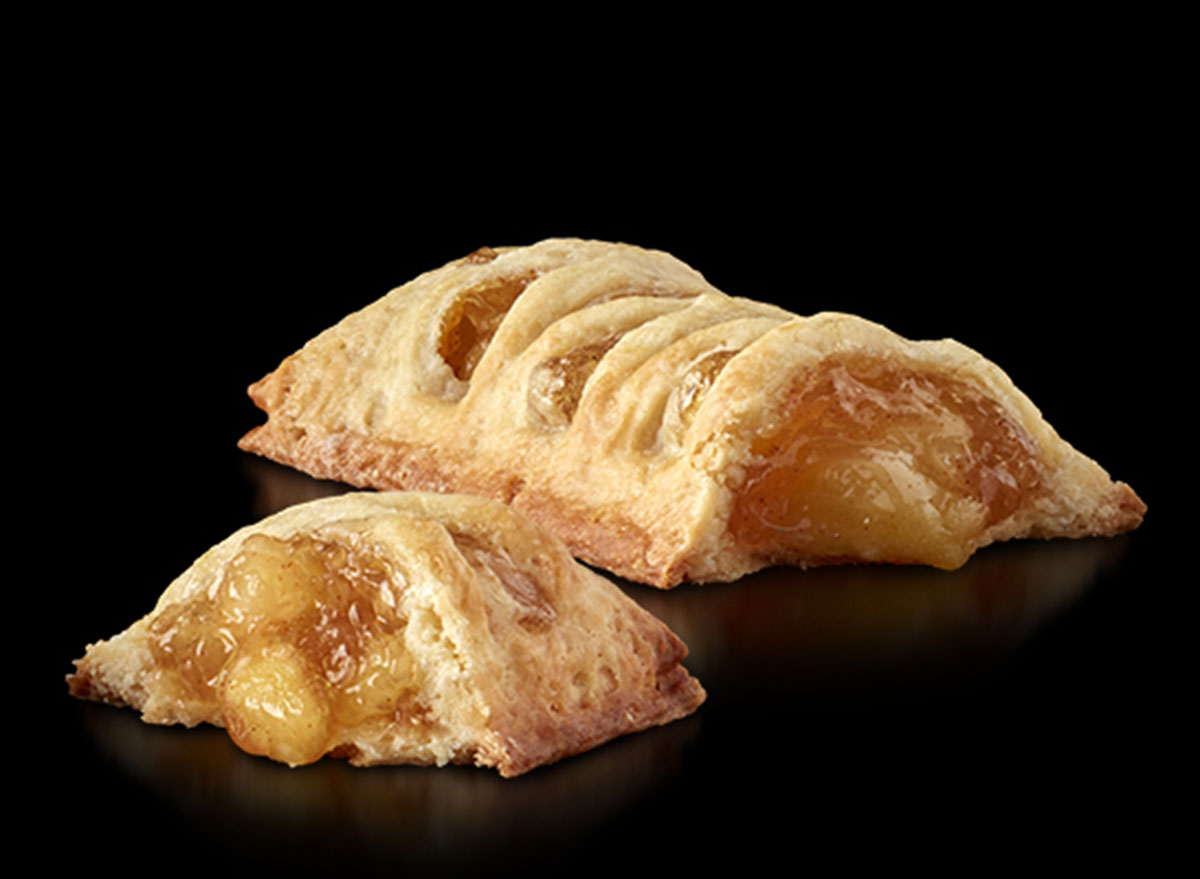 The Baked Apple Pie received mostly glowing reviews from our tasters. When it came to the appearance, one taster said this menu item "looks the fanciest of the pies."
Another taster really enjoyed the nostalgic apple scent the pie exuded.
"It smells amazing and reminds me of my childhood," they wrote.
In terms of flavor, the warm pie had a lovely apple and cinnamon filling that everyone seemed to enjoy.
"I could easily eat one of these and enjoy every single bite," one taster said.
Hot Fudge Sundae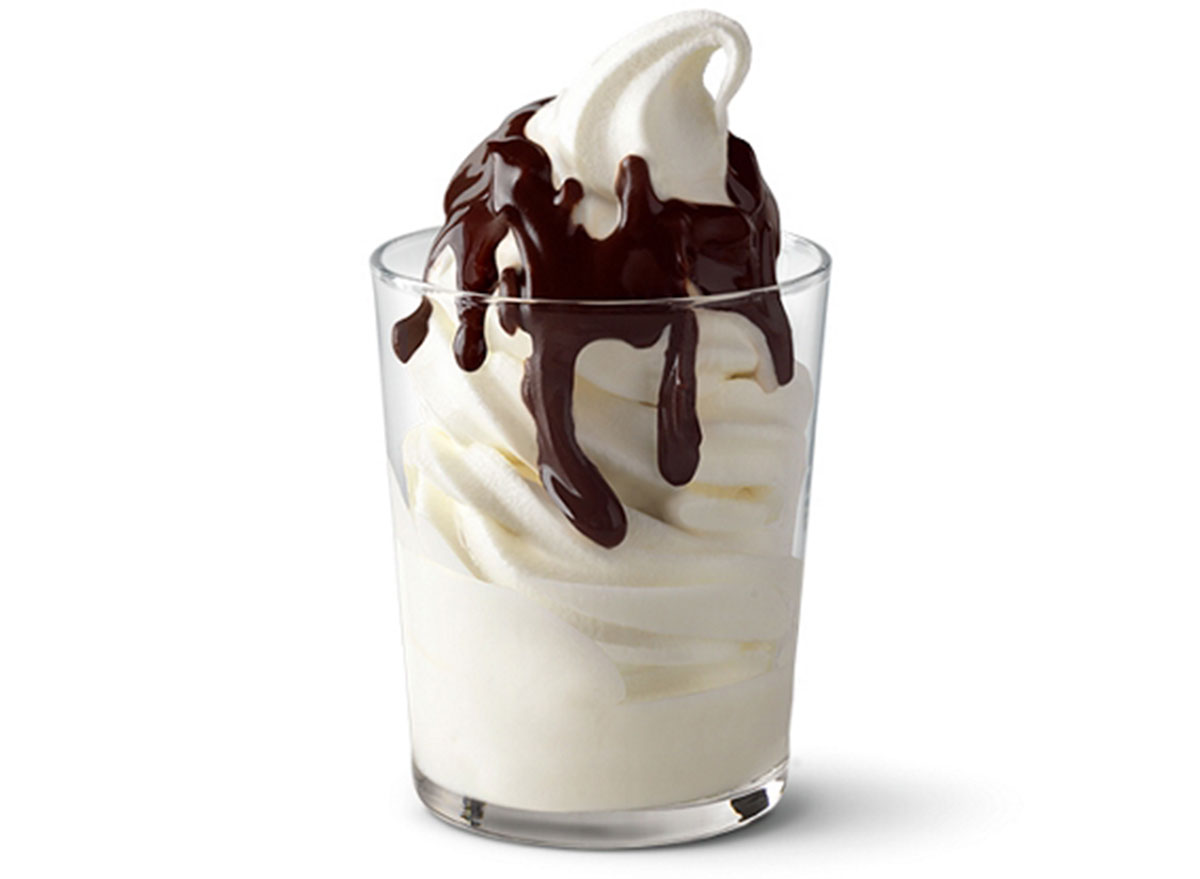 And here we have it—the best dessert you'll find at McDonald's. It's none other than the Hot Fudge Sundae. The combination of the chain's classic vanilla soft serve that is covered in hot fudge is a no-frills dessert that hits all the right notes.
"You always know what to expect when you order the Hot Fudge Sundae at McDonald's," one taster wrote, with another adding, "this sundae has no business being this good."
Enough said!
Jennifer Maldonado
Jennifer Maldonado is a senior editor at Eat This, Not That!, specializing in food and health content.
Read more about Jennifer