We Taste-Tested Fast-Food Desserts—These Were Our Favorites
Some sweet treats satisfied while others were a bit lackluster.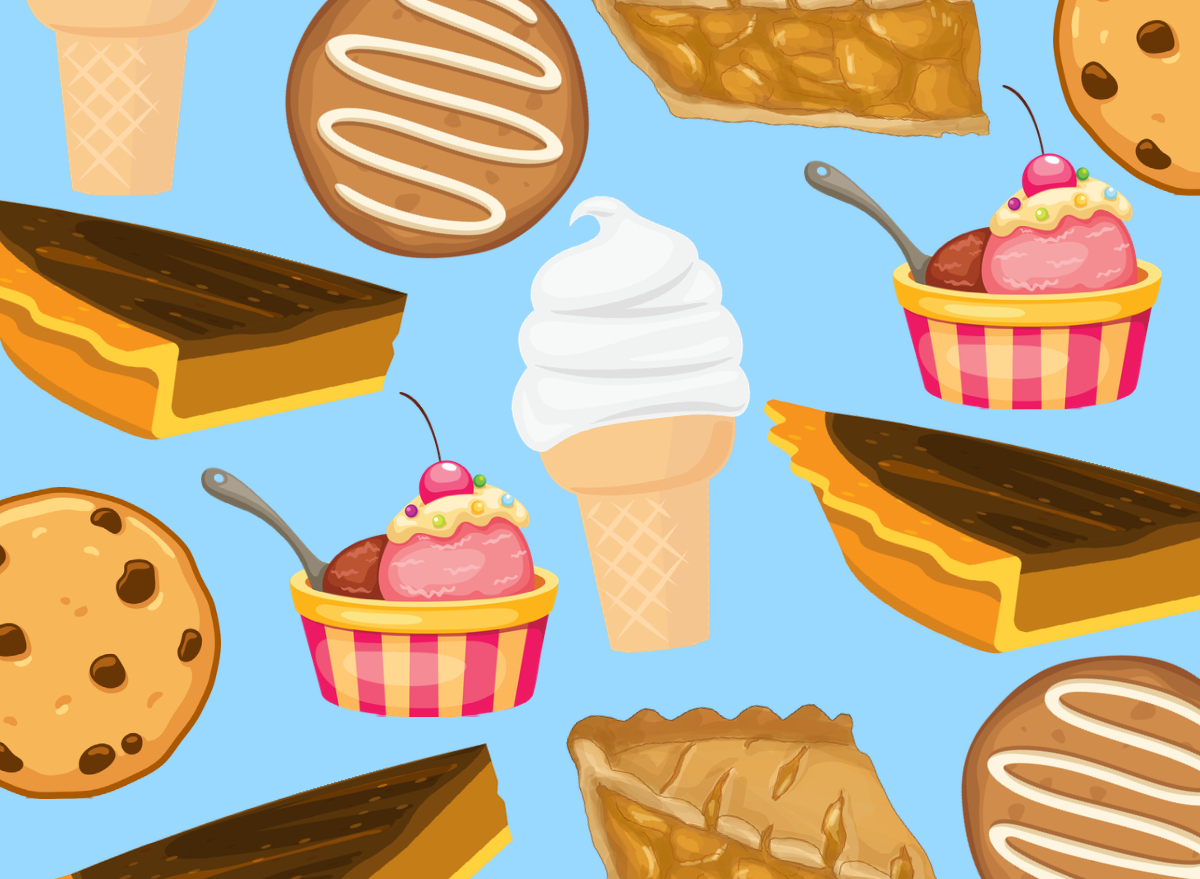 Some fast-food items fill you with nostalgia, like chicken McNuggets or the chocolate Frosty. Others are new and welcome additions to the fast-food canon, like the Impossible Whopper or the Popeyes Strawberry Cheesecake Pie. But if you had to compare all of your favorite fast-food desserts, which one would come out on top?
To find out which fast-food desserts were the best of the best, we tested some popular offerings in three categories: cookies, pies, and frozen treats. We had our 10 testers rank the choices in each category to come up with the best chocolate chip cookie, pie, and frozen dessert you can find.
At the end of this taste test, we also asked our tasters to name their absolute top three favorite fast-food desserts, in any category. We weren't surprised at the success of the McFlurry—it's a classic treat. But you might be surprised to see which other sweet treats impressed. Here's how the rest of the desserts fared, ranked from worst to best in each category. And for another trip down memory lane, check out these 15 Classic American Desserts That Deserve a Comeback.
Pies
Burger King Hershey's Sundae Pie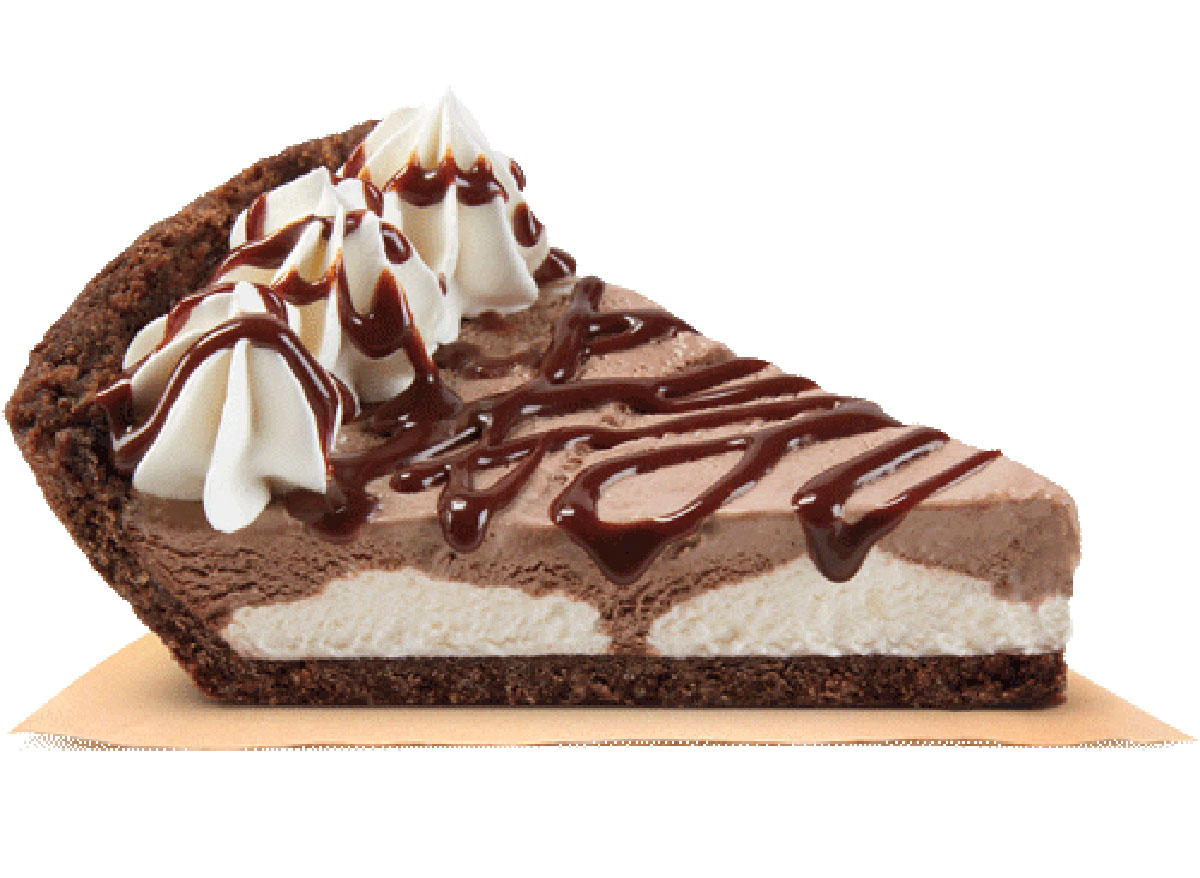 Our team didn't love the grainy crust and overwhelming flavor of this pie slice. One editor said it tasted like "unmixed hot cocoa," which isn't what you want from a pie. Another compared the super-sweet slice to diet chocolate, which wasn't a good sign, either.
There was one factor that was a plus for this pie, though, and that was the nostalgia. With comparisons to childhood mugs of chocolate milk made from Hershey's syrup, some of our tasters couldn't help but think of their youth with this pie. One editor described it as having an "artificial flavor but [with] the nostalgic appeal of Hershey's."
Popeyes Strawberry Cheesecake Pie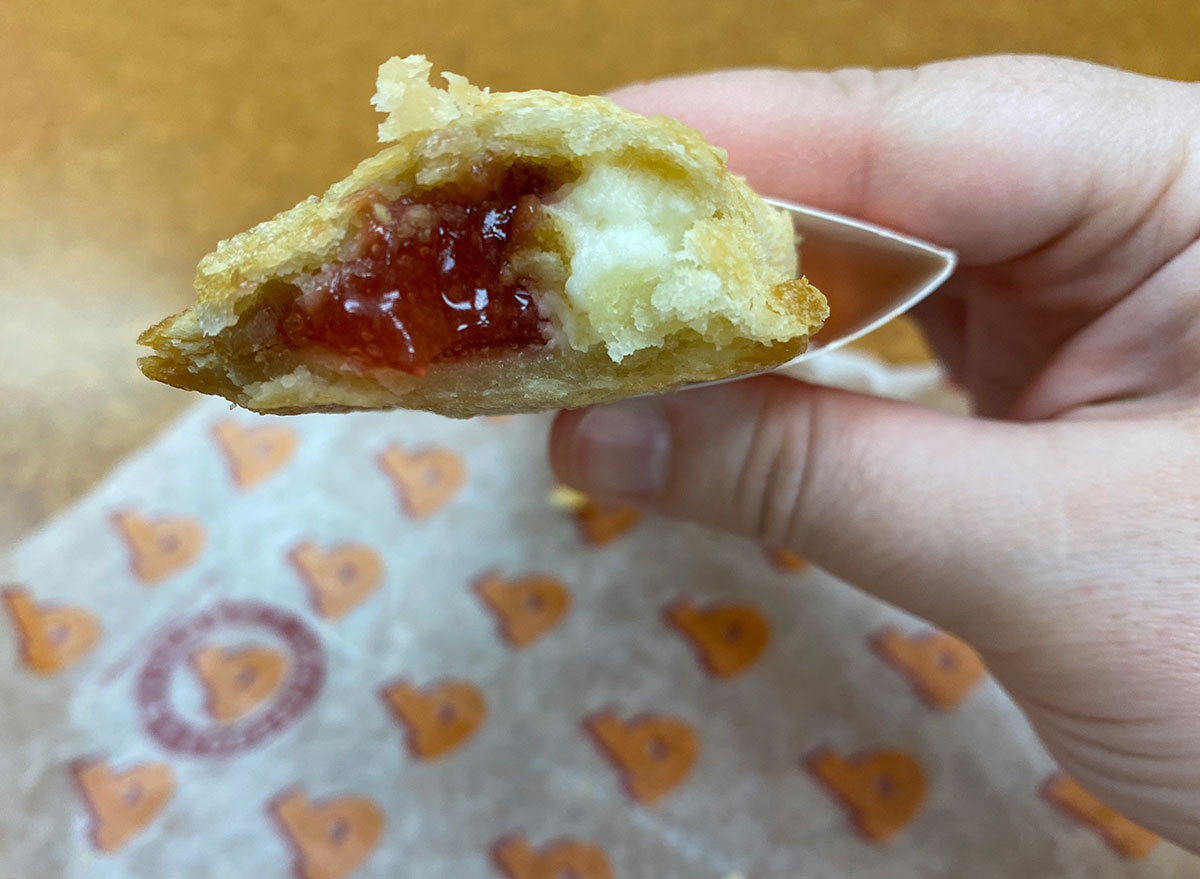 Our tasters preferred the apple pie to the strawberry version, but both Popeyes options won this taste test. The crust is just thick enough, and this pie still tasted fresh despite being the first place we visited on our fast-food haul.
"Tastes like cheesecake—wow!" one editor wrote of this pie. "It's so good. I was honestly not expecting that. I like how it's not covered in sugar."
Popeyes Cinnamon Apple Pie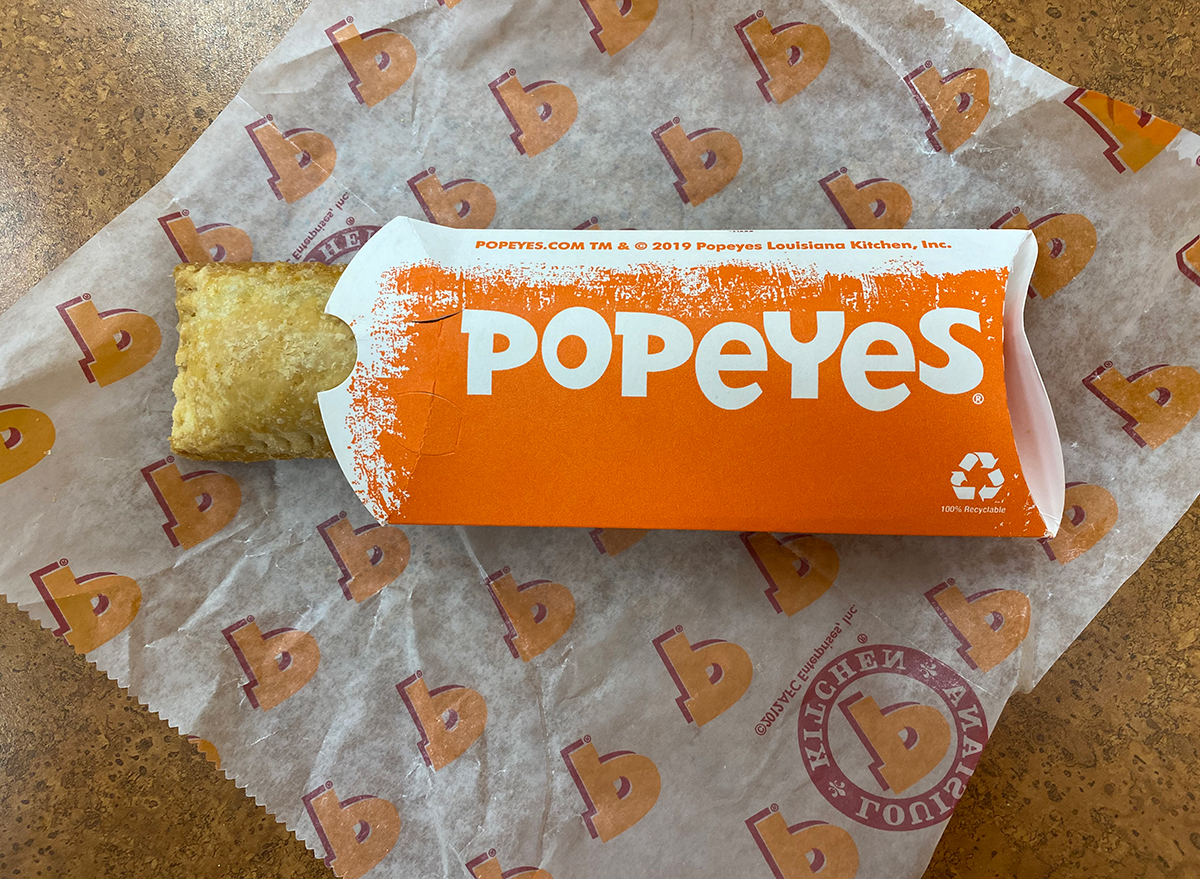 The flaky, golden, buttery crust. The cinnamon on the outer shell. The freshness of the baked apple filling. There are so many reasons why the Popeyes pie reigned supreme—and it made many editors' lists of top-three fast-food desserts, too.
"I don't like apple pie, and I love this," one editor said. She described it as "very soft," adding that it "melts in your mouth." Another editor said that if this had been a blind taste test, she would have thought this was a slice of fresh apple pie, not one from Popeyes.
"My life is forever changed," one editor wrote of this pie. "This was a dark horse for me and ended up becoming the love of my life. The cinnamon sugar covering the perfectly crisp crust is just perfect. Gets better with each bite!"
Chocolate Chip Cookies
The Burger King cookies were visibly darker than the rest of the offerings, and they tasted burnt, too. "I couldn't even break off a piece of this, it was so rock-solid," one editor said of the Burger King cookie. "If you're a fast-food cookie fan, I would steer clear of this!"
These cookies almost resembled store-bought ones, rather than fresh-baked cookies. They were crispy and had artificial-tasting chocolate; we'd avoid these on our next Burger King visit.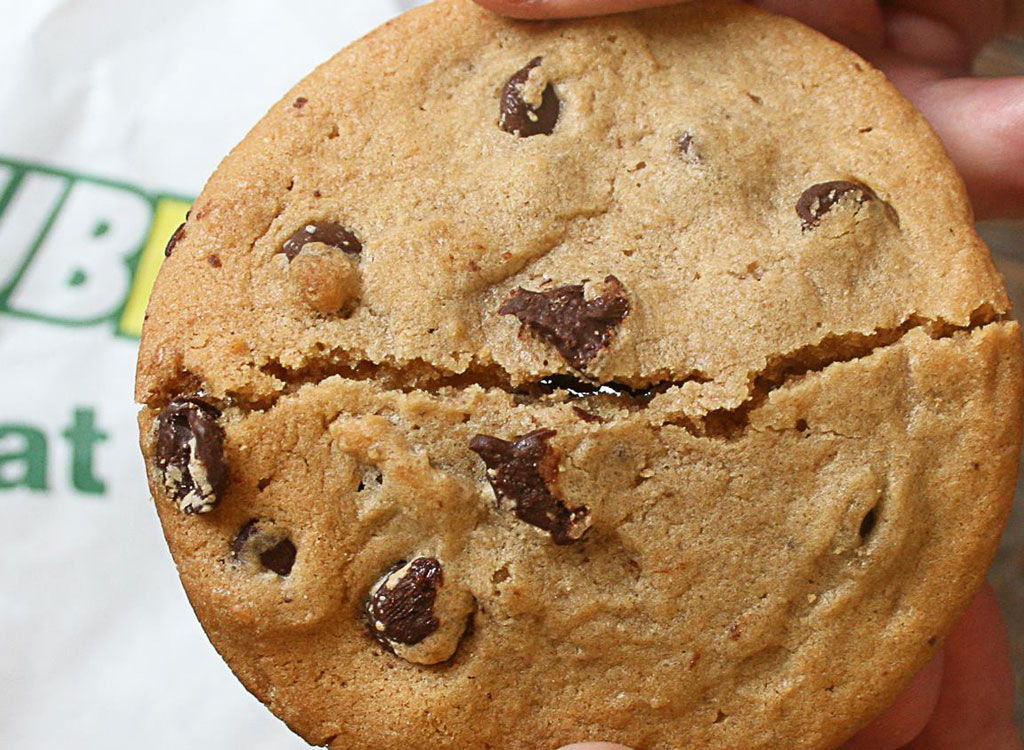 In terms of appearance, the Subway cookie outshined its competitors. It was a light golden color and looked soft and chewy. Unfortunately, it tasted better than it looked. "There wasn't much chocolate flavor in this," one taster said. "I felt like I was perhaps tasting a slightly burnt sugar cookie."
"The amount of chocolate chips is inconsistent throughout," another editor wrote of the Subway cookies. And a third taster called these cookies "forgettable."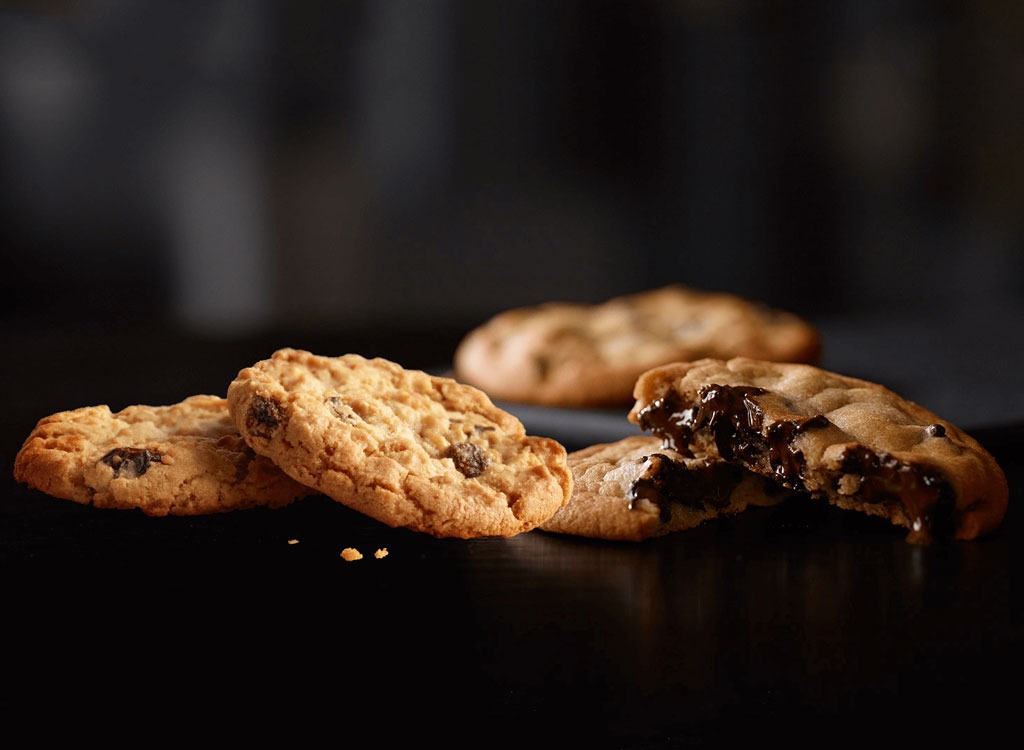 Who hasn't paired a McDonald's cookie with the chain's classic vanilla soft-serve? Our tasters had ambivalent reviews about how it holds up in adulthood, but the McDonald's cookie still beat out Subway and Burger King.
One editor said the McDonald's cookies have "a really odd aftertaste." Another taster wrote that these cookies tasted salty, and not in a good way.
Perhaps one editor best summed up how we felt about the McDonald's cookies: "Unsure how I feel. Would eat again," she wrote.
The rich chocolate of Chick-fil-A's cookies won over our tasters. This chocolate chip cookie was soft and tasted like it was fresh-baked, not from a fast-food restaurant.
"Rich chocolate, perfect dough. Can't get enough," one editor wrote of this cookie. Another editor said this cookie "tastes like it was made with brown sugar," which is a plus. And a third taster said the Chick-fil-A cookie was "really buttery," another positive descriptor for the winning cookie.
Frozen Treats
Our tasters loved the classic chocolate Frosty, but the vanilla one was another story. Multiple tasters thought the vanilla flavor was overwhelming and artificial.
"The flavor is so beyond terrible. I don't know why they even make this," wrote one editor (who happened to rank the chocolate Frosty as #1). "A disgrace to the Frosty legacy."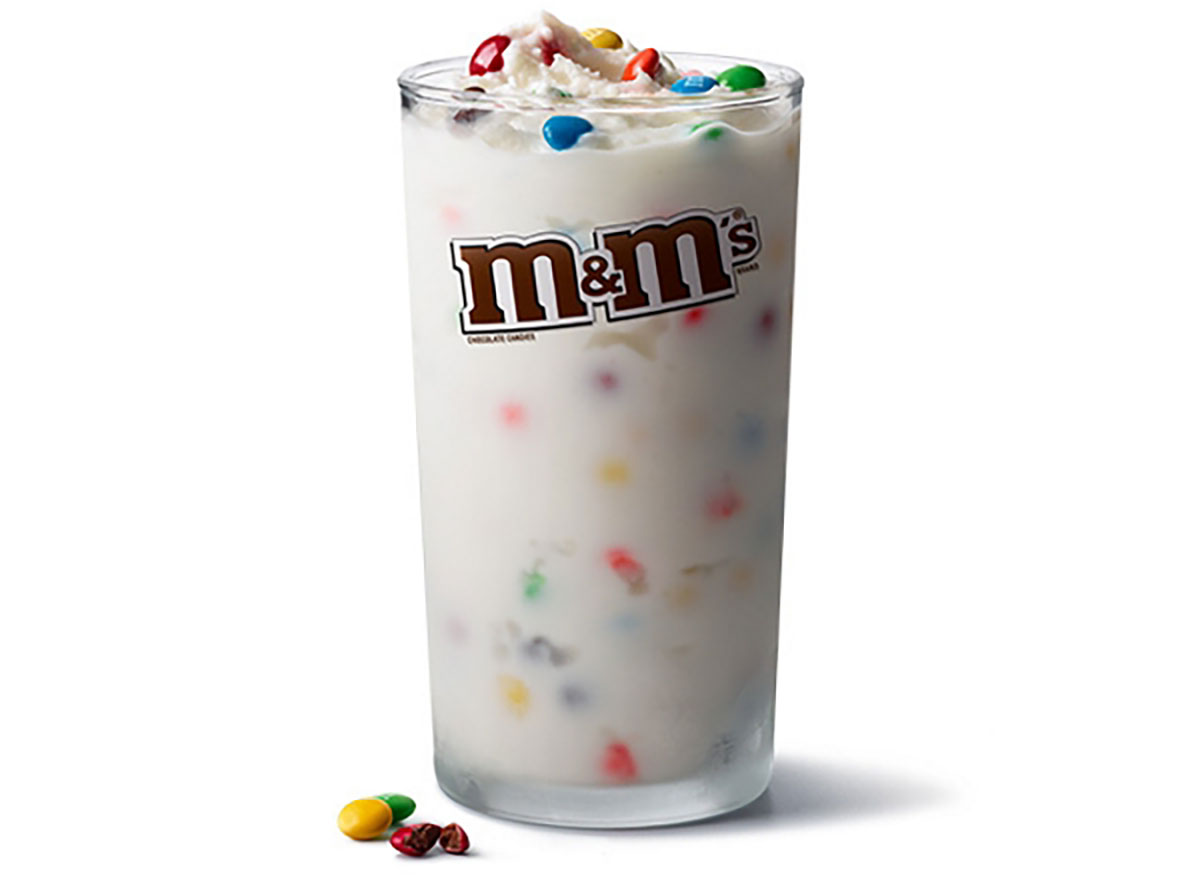 Like the two Frosty flavors, the two McFlurry options fell at opposite ends of our taste test. Our editors said that M&Ms don't work well when they're frozen and that there were way too many M&Ms in each bite of this dessert.
Multiple editors said this treat was like eating a mouthful of cold M&Ms, which is no one's idea of a good time. "The cold ice cream makes the candy that much harder. Not a fan at all," one editor said of this treat.
Shake Shack Vanilla Frozen Custard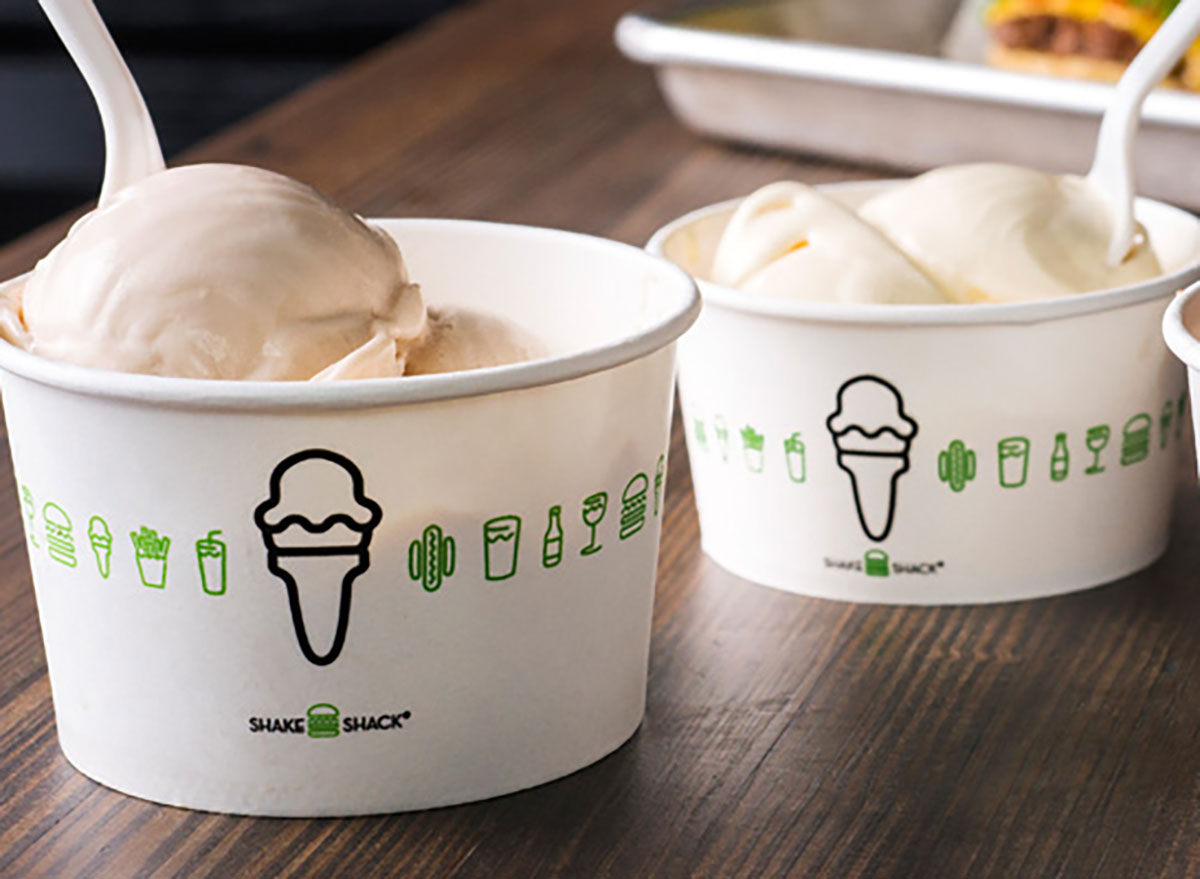 This custard fell in the middle of our taste test, but many editors still had positive feedback about it. "So rich and creamy, the base is perfect, good flavor," one editor said. We also liked the yellowish color of this treat, which looked like true vanilla custard.
"This tastes like real custard," one editor said of this treat. "I'm impressed."
Shake Shack Chocolate Frozen Custard
Three of our editors loved the rich chocolate flavor of this custard option, while others thought that richness was too much for one treat. Overall, our tasters loved how thick the Shake Shack custards were—they were barely melted even after sitting out during the walk back to our office.
"This is next-level chocolate," one editor said of the Shake Shack custard. "Tastes like it's high-quality and not fast-food."6254a4d1642c605c54bf1cab17d50f1e
Multiple tasters did note that they wouldn't be able to finish a full serving of this custard because the chocolate flavor is too rich. So if you do go for this one, it might be worth sharing with a friend.
Wendy's Classic Chocolate Frosty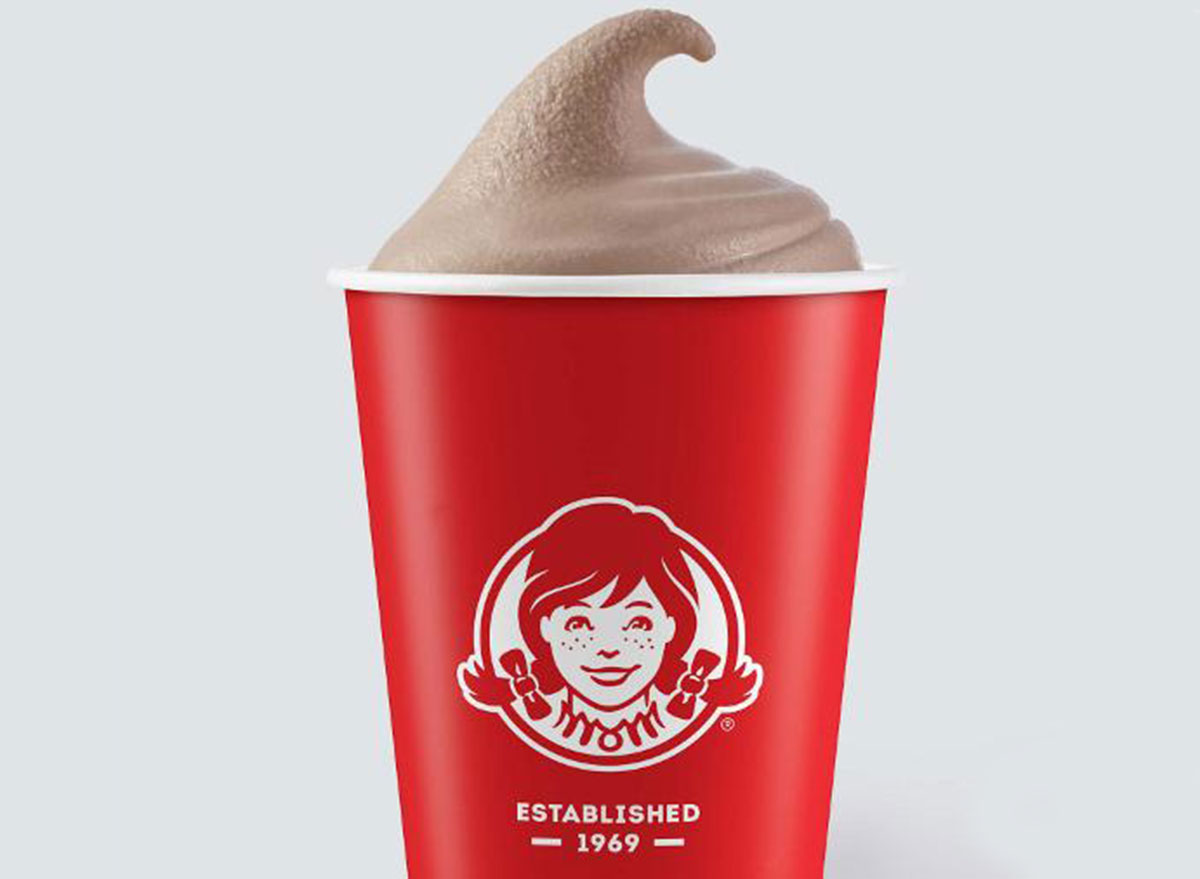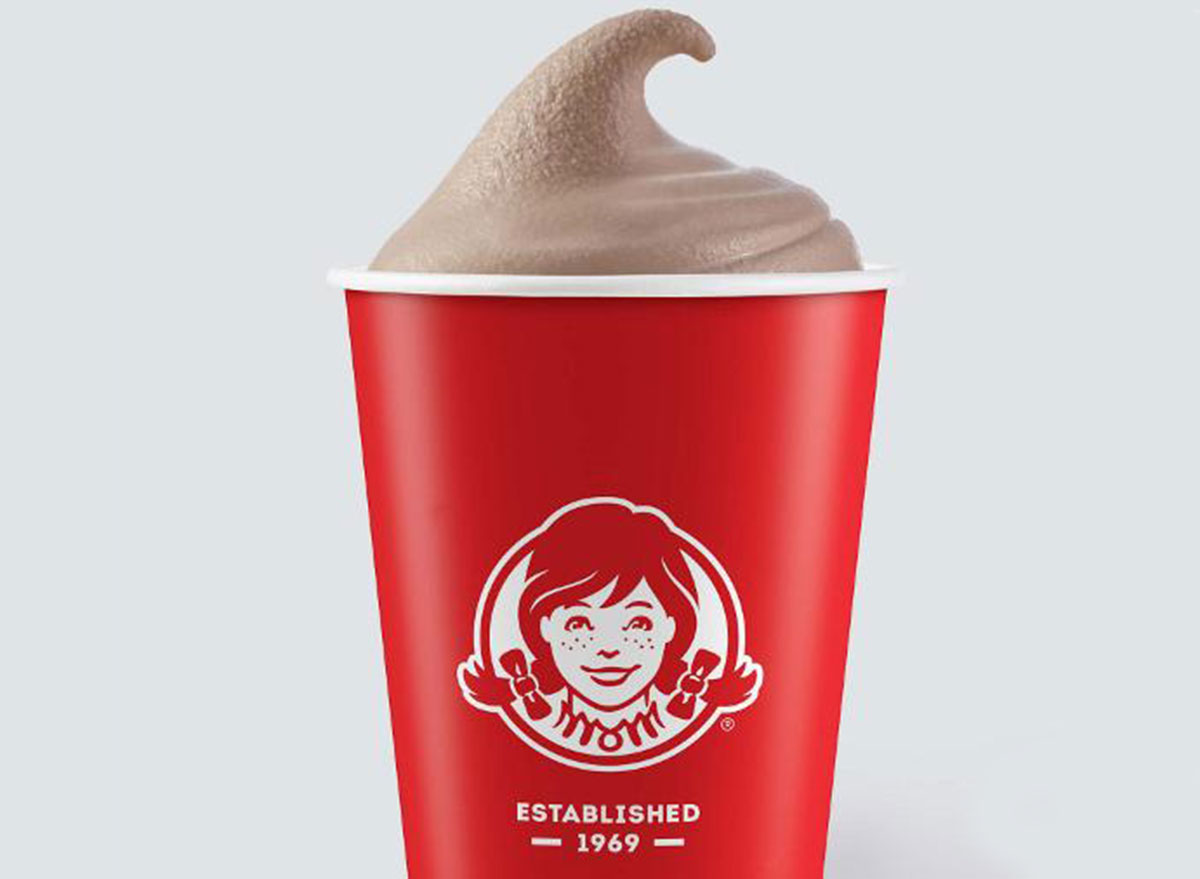 You know what you're getting with a chocolate Frosty, and that's not a bad thing. This iconic treat doesn't need any toppings or mix-ins to spice it up, and it's a perfect dipping sauce for salty fries.
"A classic that can never go wrong," one editor said of the chocolate Frosty. "Reminds me of chocolate malt. Now I just need nugs!"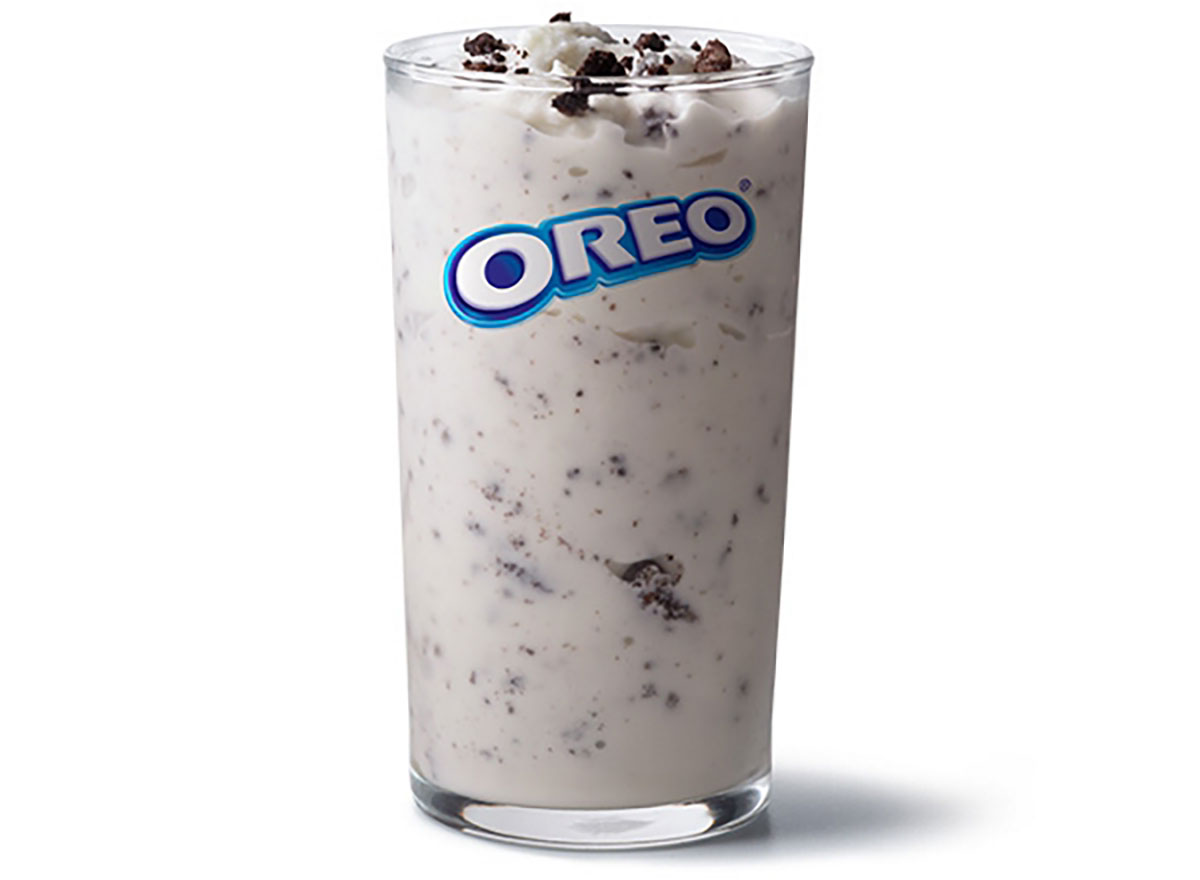 The McFlurry machine wasn't broken at our local McDonald's, which meant everyone got to enjoy this classic treat. The Oreos were perfectly mixed into the soft serve, which made for a crunchy, satisfying bite. One editor called this treat "ice cream heaven," and plenty more tasters agreed.
Even the fact that this treat was slightly melted in transit to our office was a plus for one editor. "When it's frozen, it's an icy delight," he wrote of the Oreo McFlurry. "When it's melted, it's a great Oreo milkshake. Win/win."
The most notable review for this McFlurry came from one editor who used to work at Dairy Queen. She admitted that McDonald's was much more generous with the toppings than DQ was, which led to a completely Oreo-filled experience.
Meghan De Maria
Meghan De Maria is a senior editor at
Eat This, Not That!
, specializing in food, product, and restaurant coverage.
Read more about Meghan