8 Best Mexican Chains in America
There's no shortage of great burritos to satisfy your cravings.
Americans have a nearly insatiable appetite for Mexican food. In a 2021 CivicScience survey, about one-third of Americans said that Mexican was their favorite type of food out of six major cuisines. The only type of cuisine that more survey respondents (41%) designated as their favorite was Italian food, making Mexican food the second most favored type of cuisine in the country.
Americans certainly have a lot of eateries to choose from when they're craving those burritos, tacos, and nachos. In fact, there are more than 49,000 Mexican restaurants throughout the country, according to research company IBISWorld. This means that many Americans probably aren't too far from a great local Mexican joint, but even if they are, the country is absolutely packed with Mexican chains.
So how do you choose when faced with such a wide variety of places to get some great Mexican noshes? Every Mexican chain may have its own unique strengths, but some especially beloved, unique, and innovative brands still manage to stand out from the rest.
This includes national chains that are so wildly popular that they've established thousands of eateries across the country, plus smaller companies that may not boast quite as many locations but still draw in customers with great service and great food.
From sit-down restaurants to fast-food brands, here are the eight best Mexican chains in America right now.
Chipotle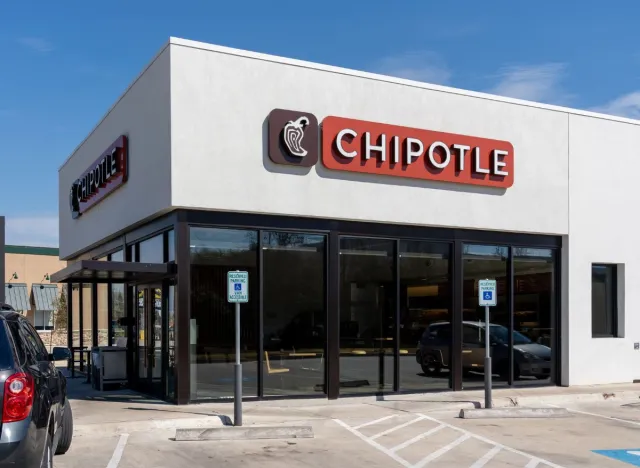 Chipotle is not only one of the largest Mexican chains on this list in terms of unit count, with nearly 3,200 locations throughout the country, but it also stands out from the rest for several reasons.
For starters, Chipotle has a particularly strong commitment to using high-quality ingredients. All of Chipotle's never-frozen ingredients are prepared fresh in stores daily, plus the company did away with all added colors, flavors, and preservatives in its food back in 2017. This means that consumers will likely be able to recognize (and pronounce) pretty much all ingredients they'll find at Chipotle.
The chain also runs on a business model that allows customers to customize every element of their burritos, burrito bowls, and tacos instead of having to rely on pre-set options. Brown rice instead of white rice? You got it. Extra chicken? No problem.
Considering that Chipotle offers such a high-quality and customizable fast-food experience, it's no surprise that this chain has some extremely passionate fans. One Yelp reviewer even went so far as to call Chipotle "one of the greatest things ever created."
On the Border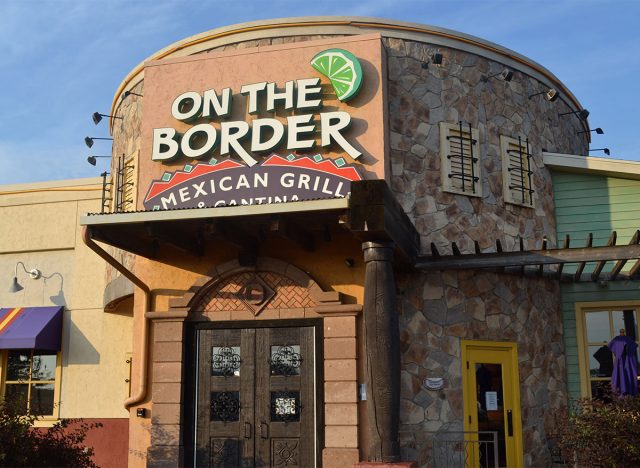 While quick-service Mexican chains are the destination for an on-the-go meal, On the Border Mexican Grill & Cantina offers a sit-down experience highlighted by great service and reasonable prices, according to customers.
This full-service chain took inspiration from both Mexico and Texas in crafting its menu, serving up handmade tortillas, tacos, fajitas, and flavorful grilled proteins, plus a range of fun margaritas for the over-21 crowd.
The 40-year-old restaurant brand did struggle with sales from 2006 to 2021 due to some cost-cutting measures that reportedly took a toll on food quality, according to Restaurant Business Magazine. However, the company made a major comeback last year thanks to a complete menu overhaul and investments in technology that improved the guest experience (i.e. a brand-new website and digital waitlist).
Nowadays, you'll find no shortage of customers who rave about both the food and the service. On the Border currently operates more than 120 restaurants across the United States and Asia.
Taco Bell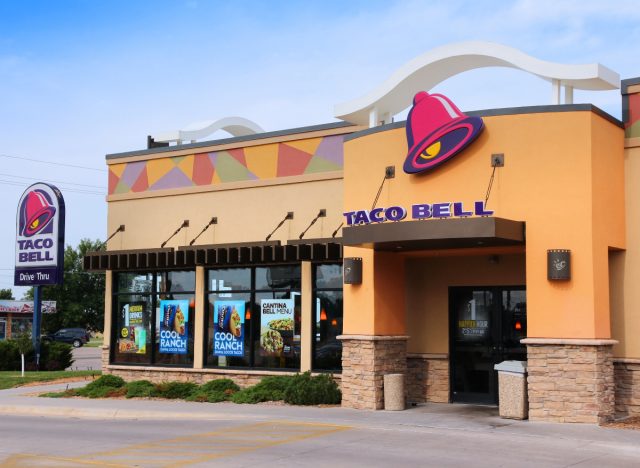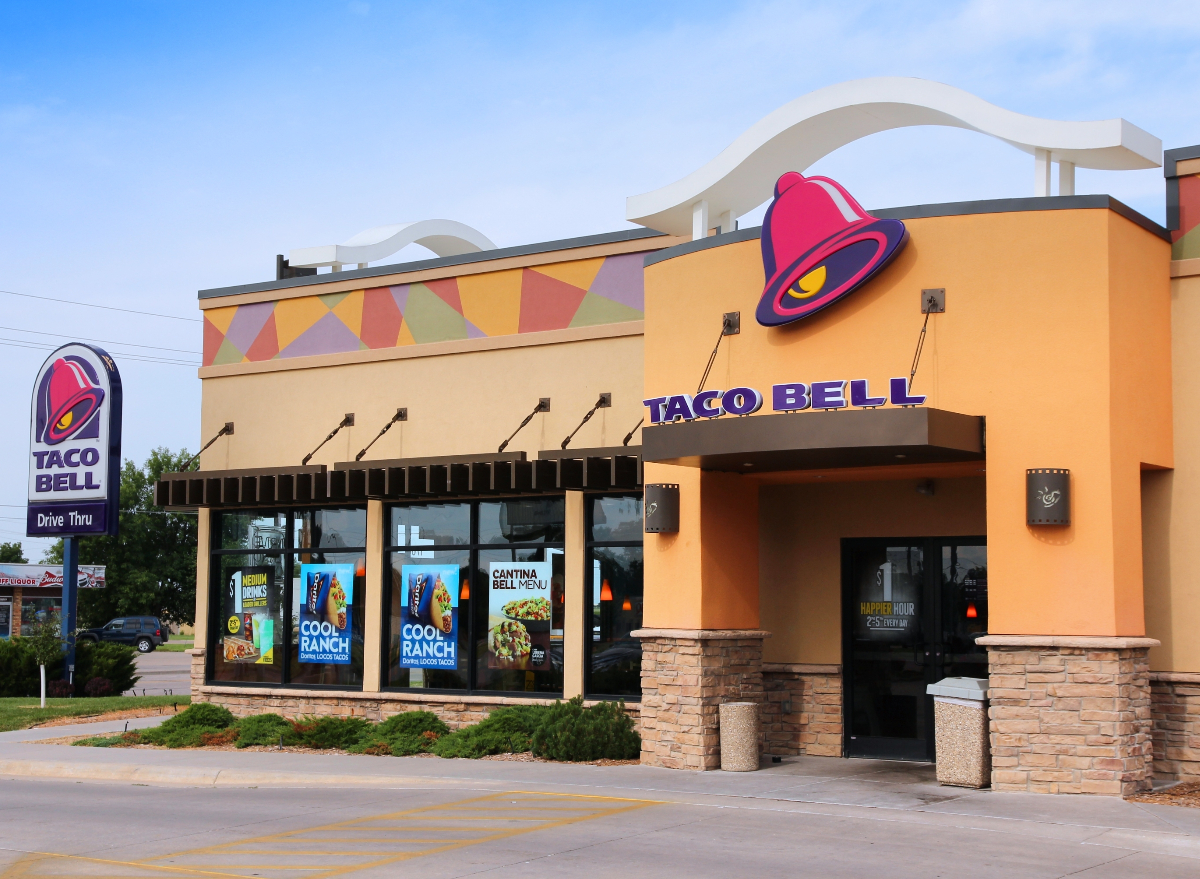 Sure, Taco Bell's food is more Mexican-inspired than authentic Mexican, but that doesn't seem to be deterring this chain's particularly passionate base of customers. In 2021, Taco Bell was the biggest Mexican chain in the United States in terms of sales, according to the Technomic Top 500 Chain Restaurant Report.6254a4d1642c605c54bf1cab17d50f1e
Since the very first Taco Bell restaurant opened in 1962, the chain has managed to grow into one of the most recognizable fast-food brands in the country. A major reason for its popularity is the menu, which is packed with basic offerings like tacos and burritos, as well as some extremely innovative items. After all, can you find Mexican Pizzas, Crunchwrap Supremes, Doritos Locos Tacos, and Nacho Fries anywhere but Taco Bell?
Another major pull of Taco Bell is its value. Of course, fast-food prices have shot up across the industry in recent years due to inflation and supply chain issues, and Taco Bell is no exception to this trend. But if they take advantage of Taco Bell's Cravings Menu or combo options, customers can still get multiple items for under $10, which is nothing to scoff at in today's economy.
Taco Bell currently operates more than 7,800 restaurants across the United States, making it the largest Mexican chain on this list by far.
Qdoba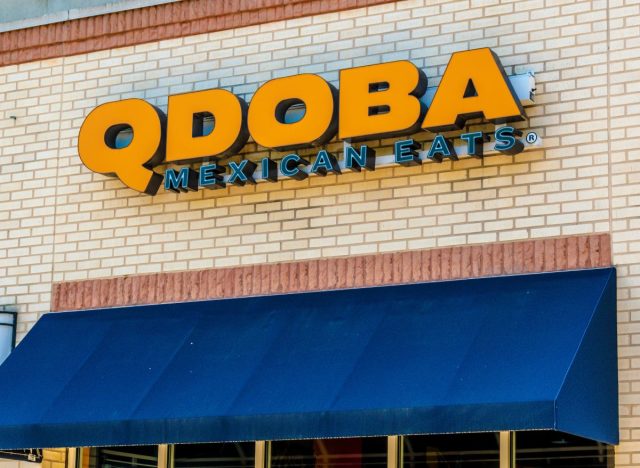 Though Qdoba may seem like a smaller alternative to Chipotle thanks to a similar menu and business model, this quick-service chain boasts several unique qualities that have allowed it to become exceptionally popular and differentiate itself in the pool of Mexican chains.
For starters, customers can choose from a lengthy list of menu items like burritos, tacos, bowls, quesadillas, salads, and sides. Customers can build their own custom meals, but if they're not in the mood to make a bunch of decisions, Qdoba also offers a range of different menu items with pre-decided components, like the Chicken Queso Bowl packed with tasty protein and fixin's.
The other factor that makes Qdoba one of the best Mexican chains is that using high-quality ingredients is non-negotiable. According to the company, the ingredients are responsibly sourced, the food is prepared in-house, and you don't have to worry about getting artificial colors and many additives in your meal.
All of this variety and dedication to serving up fresh, high-quality food in a quick-service setting certainly seems to be paying off. Qdoba has won the title of "America's Best Fast Casual Restaurant" for four years running now in the USA Today 10Best Awards. Qdoba currently operates 736 locations across the United States.
Moe's Southwest Grill
In the world of fast-casual Mexican chains, there are consumers devoted to Chipotle, others devoted to Qdoba, and another group devoted to Moe's Southwest Grill. Like those two rivals, Moe's offers a range of proteins, sauces, and other toppings that customers can use to build their own burritos, bowls, and tacos. The chain also boasts a few signature menu items for customers who don't feel like building their meals from scratch.
Plus, if you're looking for a warm and fun atmosphere when you grab your lunch, Moe's is definitely the place to be. Employees will shout "Welcome to Moe's" whenever a customer steps inside a store, an extra touch the chain says is meant to ensure guests feel welcome.
Between the customer-approved menu and that affable atmosphere, Moe's has gotten popular enough to stand up to some of the biggest Mexican chains in America. In the latest Technomic Top 500 Chain Restaurant Report, Moe's was ranked as the fifth largest Mexican chain in the country by sales, following closely behind giants like Taco Bell, Chipotle, Qdoba, and Del Taco. It currently operates 629 stores across the country.
Chuy's
It might be the handmade tortillas. It might be the signature sauces. It might even be the fact that the food is never frozen and prepared fresh daily. Whatever the reason, Chuy's has grown into an incredibly popular Mexican chain with nearly 100 locations across the United States since the very first restaurant opened in 1982.
The interiors of  Chuy's restaurants are typically filled with quirky, colorful decor like hand-carved fish. The company brings that same whimsy and funkiness to its menu of Mexican and Tex-Mex favorites, from the "Big As Yo' Face" Burritos to the Chicka-Chicka Boom-Boom enchiladas. Customers say that this chain consistently delivers great food in a casual setting with great service.
"The food is perfect for anyone that wants fast but tasty Tex-Mex," one Yelp reviewer said.
Taco John's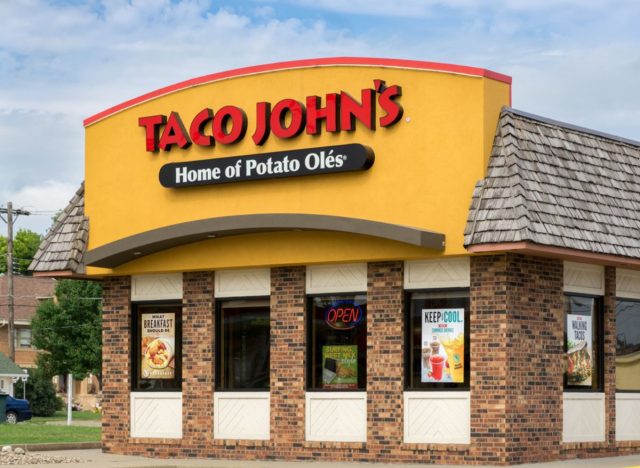 Some may primarily know Taco John's as the chain that holds the coveted trademark "Taco Tuesday," despite Taco Bell's recent public efforts to "liberate" the phrase. But there is so much more to this standout Mexican chain.
The menu is packed with classic tacos, burritos, and quesadillas, plus more unique options like the crunchy, seasoned Potato Olés and the hard shell tacos wrapped with soft flour tortillas that have a generous coating of refried beans. Whatever you order at Taco John's, customers say the food will be consistently fresh and well-executed.
If you needed any more proof of Taco John's high standing in this country, look no further than its earnings record. It was the sixth-biggest Mexican chain in the United States in terms of sales in 2021, according to the Technomic Top 500 Chain Restaurant Report. The brand currently operates 374 restaurants across the United States.
Del Taco
Like Taco Bell, Del Taco's menu is more Americanized Mexican than authentic Mexican, but it has still carved out a major spot for itself in the industry with its affordable, customer-approved food.
The menu includes a bunch of cheap eats for the more price-conscious consumers, plus more premium items like tortas and big burritos for those willing to shell out a little extra money for some fast-food comfort. You'll even find a couple of unexpected food options like burgers and fries that add a little extra variety to the menu, even though the tacos, burritos, and quesadillas are the true stars.
Del Taco was the fourth-largest Mexican chain in the United States by sales in 2021, according to the Technomic Top 500 Chain Restaurant Report. This is an especially impressive feat when you consider that Del Taco is actually a regional chain with close to 600 locations, mostly concentrated in the West.
Zoe Strozewski
Zoe Strozewski is a News Writer for Eat This, Not That! A Chicago native who now lives in New Jersey, she graduated from Kean University in 2020 with a bachelor's degree in journalism.
Read more about Zoe