The #1 Best Oatmeal to Eat, Says Dietitian
Finding the best oatmeal can be difficult, but we've got you covered.
Oatmeal is arguably one of the best ways to start your morning. Not only is it versatile and delicious, but it comes with tons of health benefits like lowering inflammation, keeping you full for a longer period of time, and supporting a healthy gut.
But not all oatmeal is created equal. Some companies may advertise their oats as healthy, when in fact they might be loaded with sugar and added preservatives. (Related: Every Oatmeal in America in 2021—Ranked.)
In order to learn more about the healthiest oatmeal, we talked with Gena Hamshaw, RD registered dietitian and author of The Full Helping. And according to Hamshaw, the #1 best oatmeal to eat is sprouted rolled oats. 
"For sprouted rolled oats, I prefer One Degree Organic oats because they're third-party verified glyphosate-free, non-GMO, and follow transparent sourcing methods where you can trace individual ingredients back to the farmers who grew them by scanning the QR code on the pack," says Hamshaw.
To explain why sprouted rolled oats are the best oatmeal to eat, we have to put them in perspective with all the other types of oatmeal out there.
Different types of oatmeal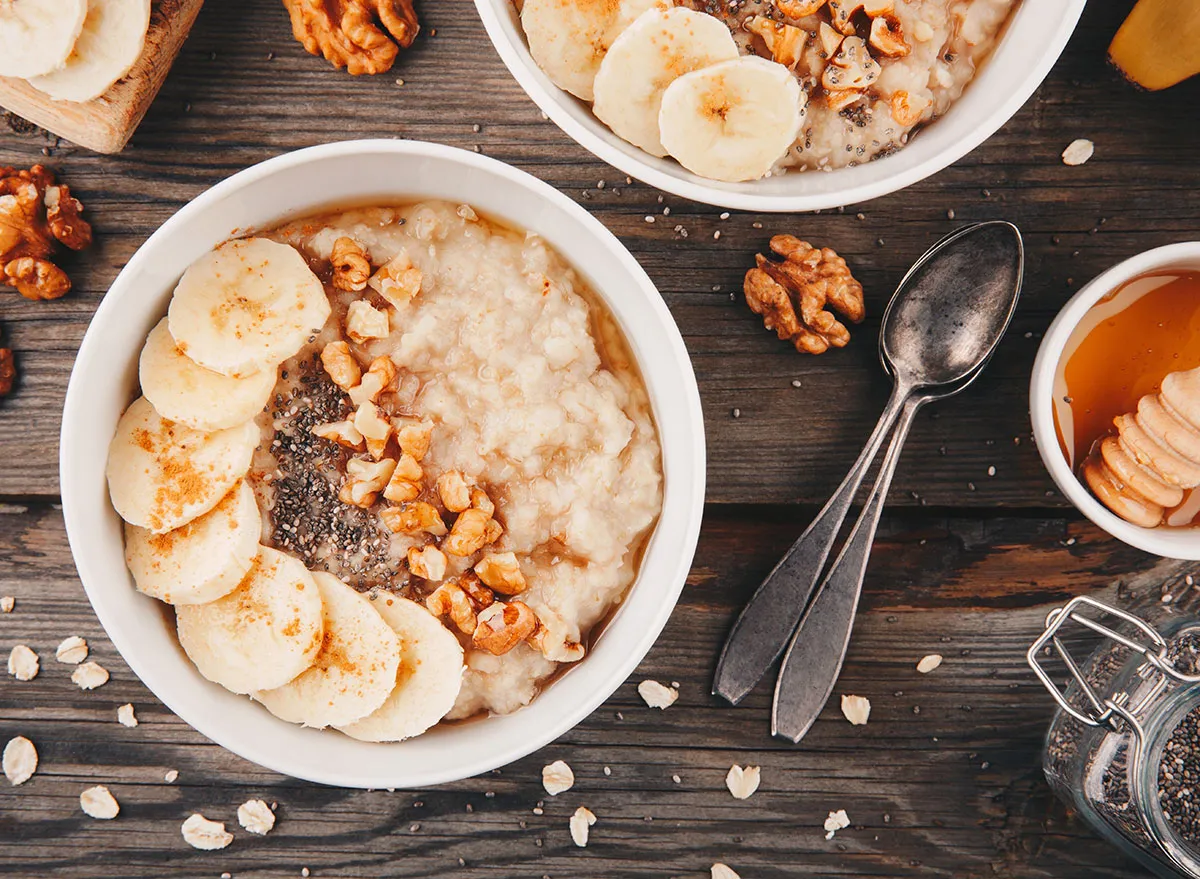 There are a few different types of oatmeal you can choose from, so knowing a bit about the popular types of oats can help you feel more confident in making a decision!6254a4d1642c605c54bf1cab17d50f1e
Sprouted rolled oats
"All types of oatmeal are made with oat groats, but rolled oats are steamed and pressed into soft, flat pieces which allow faster cooking than other varieties (like steel-cut), while maintaining their yummy texture," says Hamshaw.
Sprouted oats are just oats that have begun to "germinate," which means they have just begun to grow. And according to Harvard Health Publishing, sprouted grains help increase nutrient content as well as decrease the effects of phytate, a common anti-nutrient found in grains.
Steel-cut oats
Steel-cut oats, also known as Irish oats, are also made from oat groats. But instead of being flattened or steamed, steel-cut oats are cut into a few small pieces. These oats normally have the longest cooking time of the bunch, as the thicker pieces take a bit longer to soften.
"Steel-cut oats can have a bit more fiber than rolled oats," says Hamshaw, "and they can sometimes have a nuttier taste than rolled."
Instant oats
Instant oats are great when you need something quick and easy. These are processed by taking the oat groat and steaming it for a longer period of time so that they can absorb the water more quickly when you cook them.
Why rolled oats are the best type of oats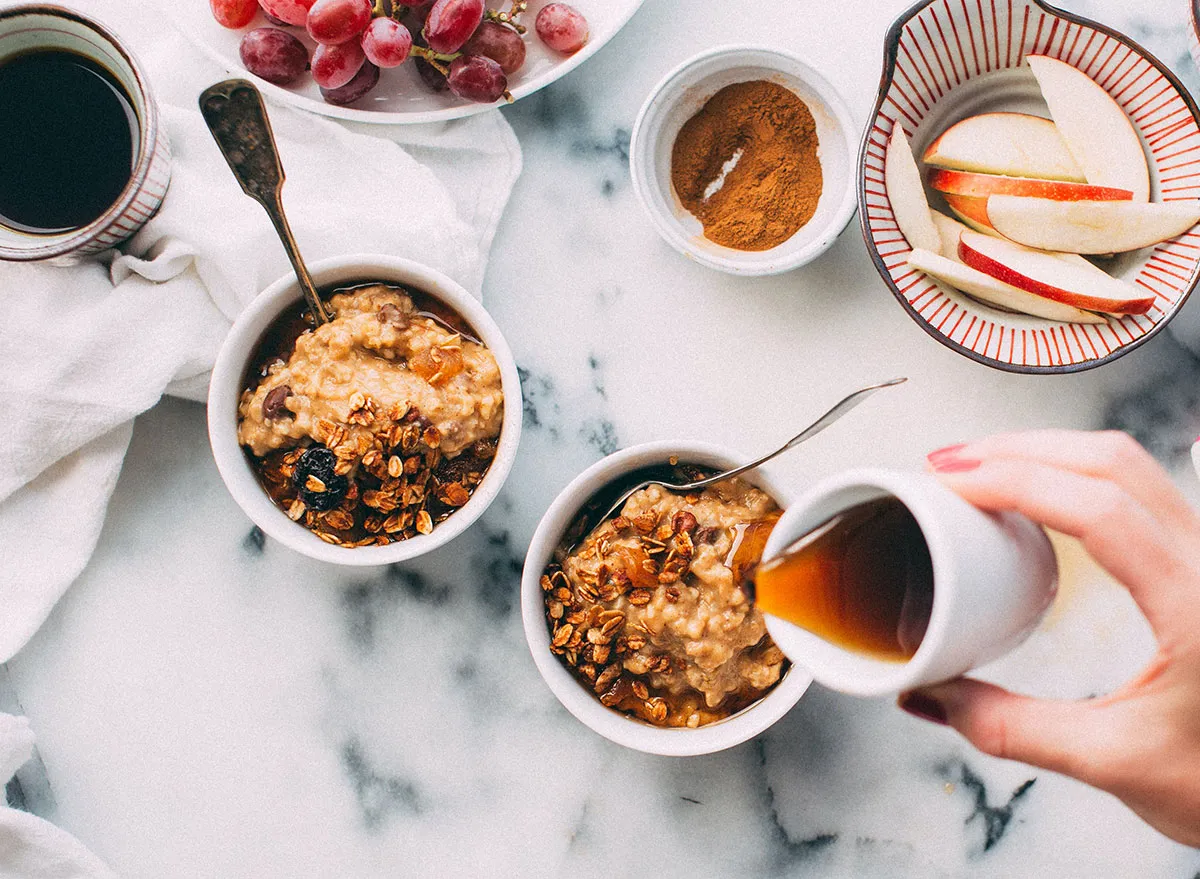 Out of all these types of oats, rolled oats are the best for a couple of reasons. For one, they're much easier to make than something like steel-cut oats because the cooking time is faster.
Also, most packaged instant oats contain added sugars and preservatives to add flavor, and using rolled oats is an easy way of controlling what ingredients you consume for breakfast.
Not only that, but this type of oatmeal is heavy in nutrients and low in fat and added sugar. "Rolled oats provide a great source of protein (6 grams per 1/3 cup) and a lot of soluble fiber, which is good for digestive regularity (4 grams per 1/3 cup)," says Hamshaw.
For more healthy eating news, make sure to sign up for our newsletter!
Read these next: