8 Chains That Serve the Best Soft-Serve Ice Cream
Whether soft serve is real ice cream or not is beside the point.
Whether it is a sweltering summer day and you need a snack that will cool you down, or you are simply in the mood for a tasty yet inexpensive dessert, soft-serve ice cream will hit the spot. While some restaurants stick to classic ice cream, several chains offer soft serve exclusively, which is much lighter in its consistency with around 40-45% air per serving.
In fact, if you want to get technical, soft serve isn't actually considered "real" ice cream at all.  U.S. Food and Drug Administration's regulations require at least 10% of butterfat content to call something ice cream, while soft serves from chains like Dairy Queen only contain about half of that amount.
Whether soft serve is real ice cream or not, we can still appreciate it for what it is—a creamy frozen dessert that's delicious in its own right. Some chains that offer soft serve are better at it than others, with some charging little to nothing (literally) to order a cone. Others carry a unique menu with various soft-serve dessert options. The next time your sweet tooth is ringing, and you go out searching for soft-serve ice cream, these are the places to go.
Wendy's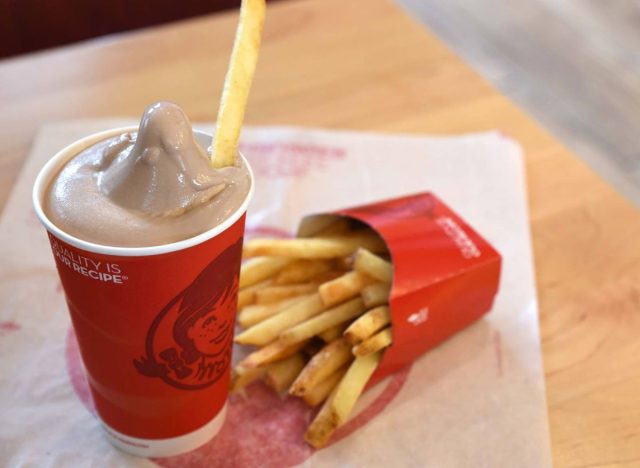 Wendy's is one of those fast-food chains where the soft-serve ice cream is just as iconic as the burgers. It almost feels like a disservice to leave without ordering a Frosty, which comes in Classic Vanilla or Chocolate, along with occasional seasonal flavors like Strawberry and Peppermint. Perfect for dipping your french fries, Wendy's Frosty is one of the more recognizable soft-serve treats in the fast-food industry.
Dairy Queen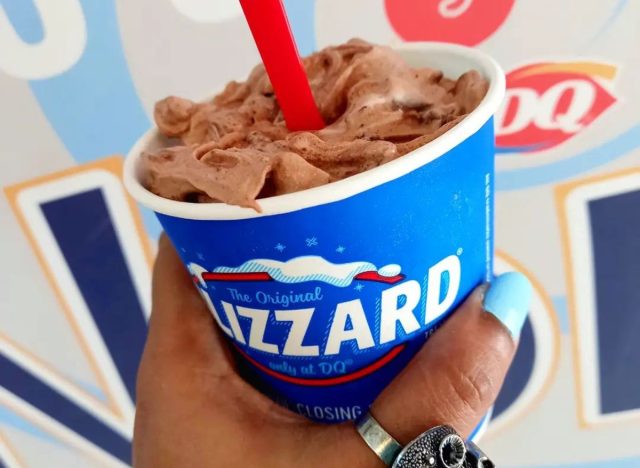 Depending on where you grew up, Dairy Queen may have been your go-to option when it was time to pile into the family car and head out for some ice cream. The fast-food chain has expanded its menu over the years to now offer Grill and Chill locations, including entire menus of meal options like burgers, chicken tenders, and french fries (per Dairy Queen).
But it has also stuck to what it is best known for. They may only have chocolate or vanilla soft serve, but those two flavors are used in a much larger menu that includes sundaes and their signature Blizzards.
Jason's Deli
The only thing better than an ice cream cone is a free ice cream cone. At Jason's Deli, the soft serve is totally free with any purchase, which makes for a no-brainer when it comes to dessert.
The chain is big on quality ingredients, being the first national chain to remove partially hydrogenated oil from its menu. There are Jason's Deli locations across the United States, mostly concentrated in the Southeast region and into Texas, where the chain is headquartered.
McDonald's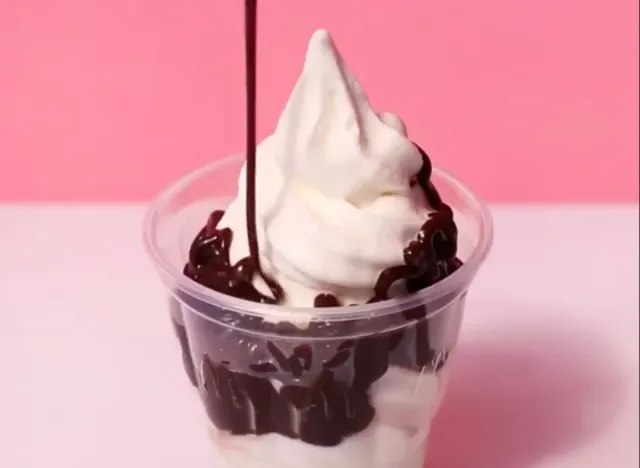 Sometimes all you need is a simple Vanilla ice cream cone to get you through the day. McDonald's Vanilla Cone is an inexpensive addition to your meal or a great afternoon snack all on its own at just $1. If you prefer ice cream in a cup instead of a cone, add Hot Fudge or Hot Caramel Sauce to your dessert.6254a4d1642c605c54bf1cab17d50f1e
The McFlurry is another form of soft serve at McDonald's, and there have been more iterations of it than we can count since its initial launch in 1997.  Just hope that the ice cream machine is working!
Burger King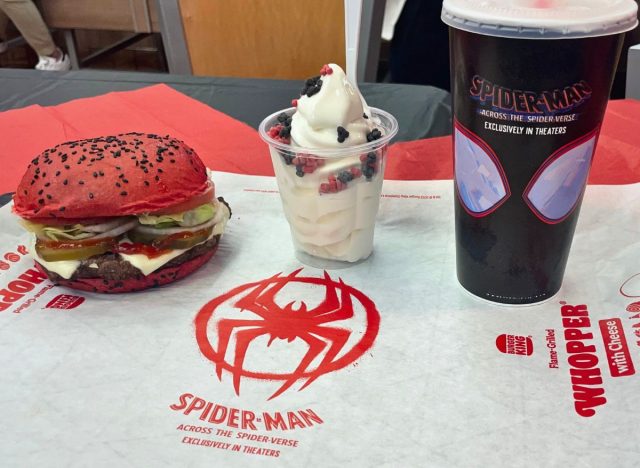 Your local Burger King isn't too shabby of an ice cream destination and can offer vanilla soft serve in a cup or a cone for some $2.79. Burger King is no stranger to various promotions throughout the year, and sometimes those promotions can bring new and unique desserts to its menu for a limited time. This includes the recent "Spider-Verse" Sundae, which comes with that signature vanilla soft serve and red and black chocolate popping candy.
Chick-fil-A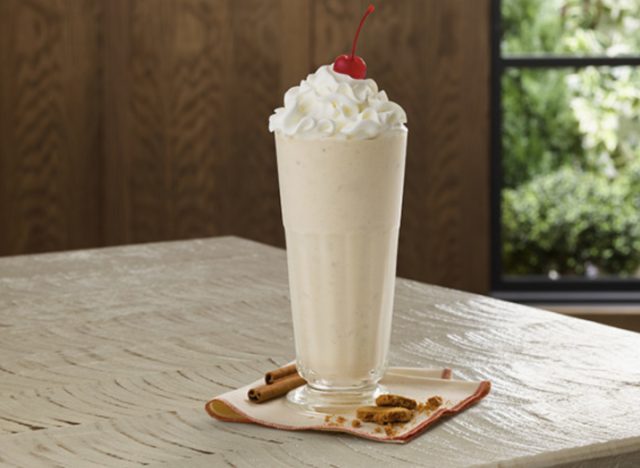 As long as it's not Sunday, you can enjoy classic vanilla Icedream at Chick-fil-A, in a cup or a cone. Chick-fil-A's soft-serve ice cream also serves as the base for the chain's milkshakes, which come in a variety of different flavors, including Chocolate, Peach, and Oreo.
Tastee-Freez
The small chain Tastee-Freez is headquartered in Newport Beach, Calif., and has locations in Alaska, Arizona, California, Florida, Illinois, and North Dakota. Customers can enjoy anything from burgers and hot dogs to milkshakes and ice cream sundaes. Tastee-Freez keeps it simple with Vanilla, Chocolate, or Vanilla Chocolate Twist cones. You can also upgrade to a Freeze, which mixes your choice of ice cream with Oreo or Reese's Peanut Butter Cups, or you can go ultra-classic with a Banana Split Sundae.
Sonic
Getting a soft-serve ice cream treat at Sonic could not be easier. After all, you don't even need to get out of your car—just pull up to one of the order boxes and enjoy your meal minutes later. You have multiple flavor options if you want a milkshake to go with your hot dog or chili cheese tots. But Sonic only offers Vanilla if you want to stick to a hand-held soft-serve cone.
Carly Neil
Carly Neil is a freelance writer specializing in all things food, travel, Disney, and theme parks.
Read more about Carly
Sources referenced in this article