8 Ice Cream Brands That Use the Highest Quality Ingredients
In this case, the fewer ingredients, the better.
There are dozens of companies out there making ice cream these days. A stroll down a grocery store's freezer aisle can be a dizzying affair, with it hard to choose which brand to buy, and that's not even to mention the actual flavors themselves. While we can't help you choose between Rocky Road or Mint Chocolate Chip—or a classic vanilla or chocolate—we can steer you toward a few brands of ice cream made using genuinely high-quality ingredients. While ice cream is not a health food, per se, when eaten in small quantities, it's a treat many can't live without. Here's how to steer clear of low-quality ice creams and only scoop the well-made stuff when you choose to indulge.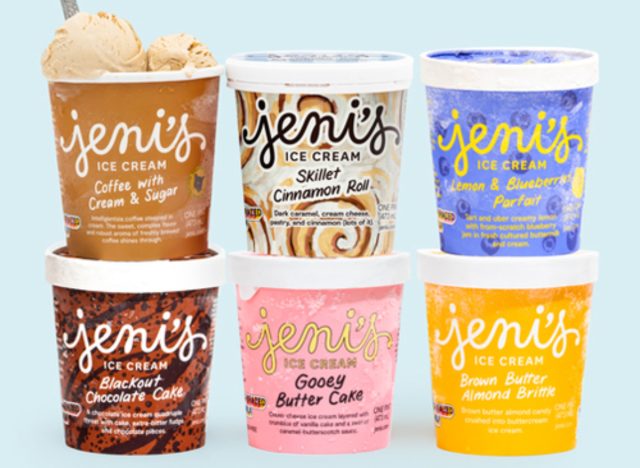 Not only will you find some pretty wild flavors from Jeni's, such as Watermelon Taffy, Everything Bagel (yes, really), Butterscotch Popcorn, and Salted Peanut Butter with Chocolate Flecks, to name but a few, but you'll also find some very high-quality ingredients. Take their Honey Vanilla Bean, which is perhaps the most "basic" flavor they offer (thus a good example of the ice cream base) as an example—it contains milk, cream, cane sugar, nonfat milk, tapioca syrup, honey, fair trade vanilla extract, sea salt, vanilla bean specks.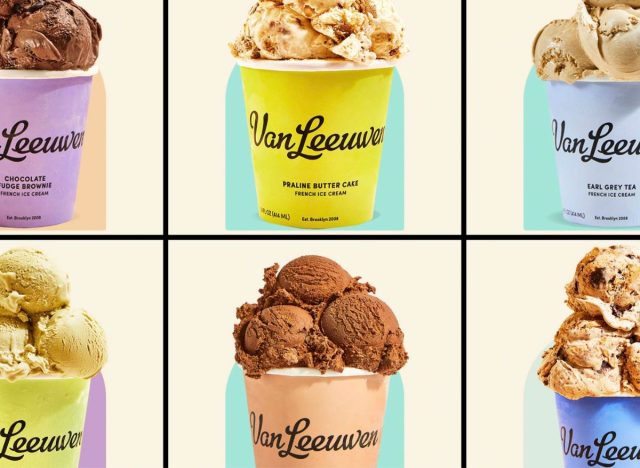 This ice cream company started in a yellow truck in New York City in 2008, per their own brand story, and now you can find pints of the stuff far and wide. What's the secret to their success, especially when said pints are quite pricey at $12 a pop? Top quality ingredients, that's what. Their ice cream is made with a base of milk, cream, cane sugar, and egg yolks, and then flavored only with natural stuff. Look through the entire catalog of their flavors and you won't find a single ingredient with a chemical-sounding name that mystifies you.6254a4d1642c605c54bf1cab17d50f1e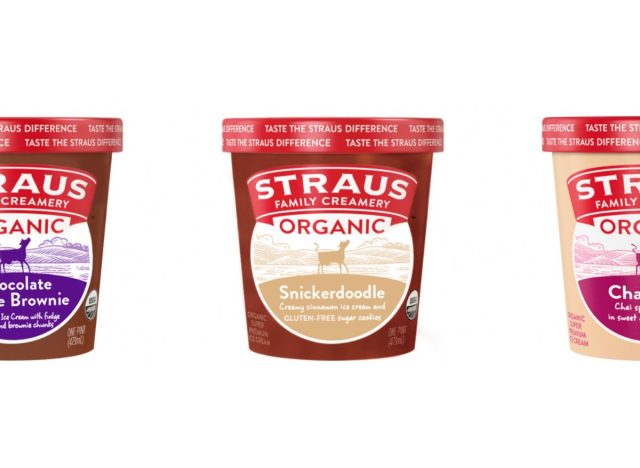 OK, so maybe the Straus Family Creamery comes on a bit strong in calling their ice cream line "Organic Super Premium Ice Cream," but on the other hand, they mean it. Let's look at what you'll find in, say, their Maple Cream flavor, which is just cream, nonfat milk, can sugar, egg yolks, maple syrup, and maple flavor. Oh, and yes, you can insert the word "organic" before all of those.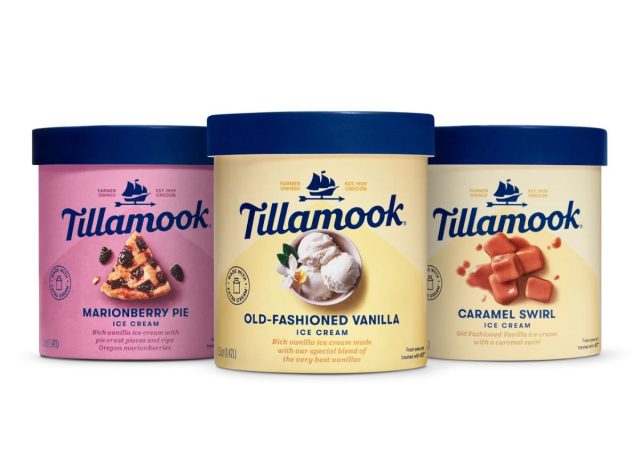 Long before it was producing ice cream, Tillamook was producing milk, cream, and cheese. This is a dairy company first, an ice cream brand second. Or rather ice cream is just one part of the company profile, and a part they do quite well thanks to a broad range of flavors of ice cream made with high-quality ingredients. A few flavors to consider include Mountain Huckleberry, Monster Cookie, and Chocolate Mudslide.
It may be a bit hard to spell and pronounce the name of this ice cream company, but it's not hard to spell or pronounce the ingredients you'll find in their products. In a pint of Häagen-Dazs' Butter Pecan ice cream, for example, you'll find cream, skim milk, sugar, pecans, skim milk, corn syrup (which isn't as bad for you as many people think it's comparable to sugar, really), egg yolks, coconut oil, salt, butter, and vanilla extract. Not scary stuff, in other words.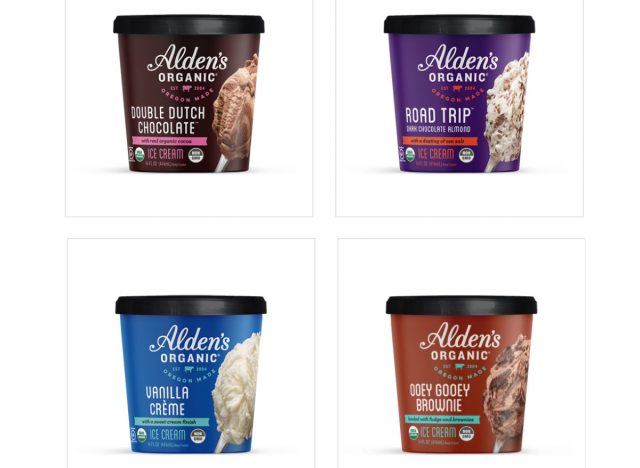 Available not only in myriad flavors but also in many different forms, from tubs of ice cream to bars to ice cream sandwiches, Alden's Organic ice cream is, well, organic. It is made with high-quality foodstuffs that are easy to pronounce and safe to consume. And the Root Beer Float Bar is not to be missed.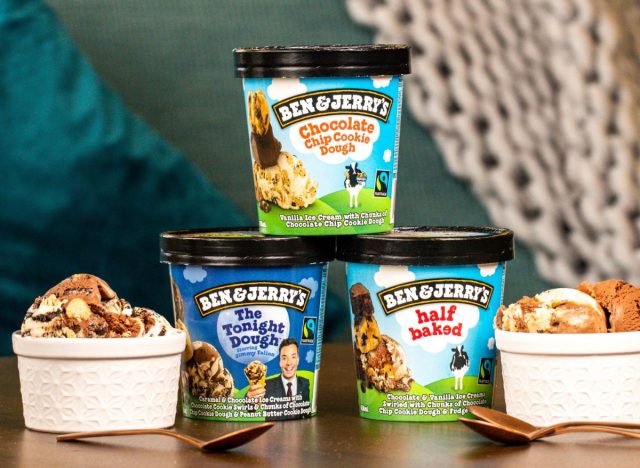 Ben & Jerry's didn't become one of the nation's first successful artisanal ice cream brands by accident or by luck: they did it by creating some very high-quality ice cream, not to mention some amazing original flavors, such as Chocolate Chip Cookie Dough. Today, their ice creams still feature cream, milk, sugar, and egg yolks as the primary ingredients and they eschew artificial dyes and synthetic preservatives and thickeners.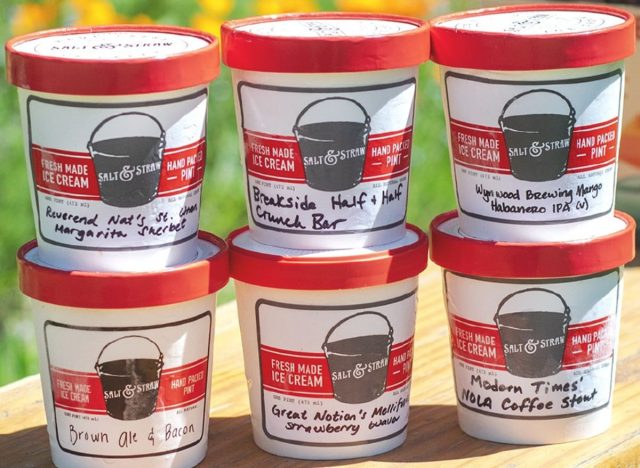 If you're looking for an elevated lineup of ice cream flavors, you will find it with Salt & Straw. They offer pints of ice cream in varieties like Green Fennel & Maple, Honey Lavender, and Wild-Foraged Berry Pie. And questionable options like Arbequina Olive Oil and Spinach Cake with Chocolate Tahini Fudge, but still. What's not in question is the quality of the ingredients, all of which are safe and natural – even the dyes are plant-based and chemical-free.
Steven John
Steven John is a freelancer writer for
Eat This, Not That!
based just outside New York City.
Read more about Steven