The #1 Best Supplement To Fight Everyday Toxins, Says Science
Blend this into your smoothie for a major boost in antioxidants!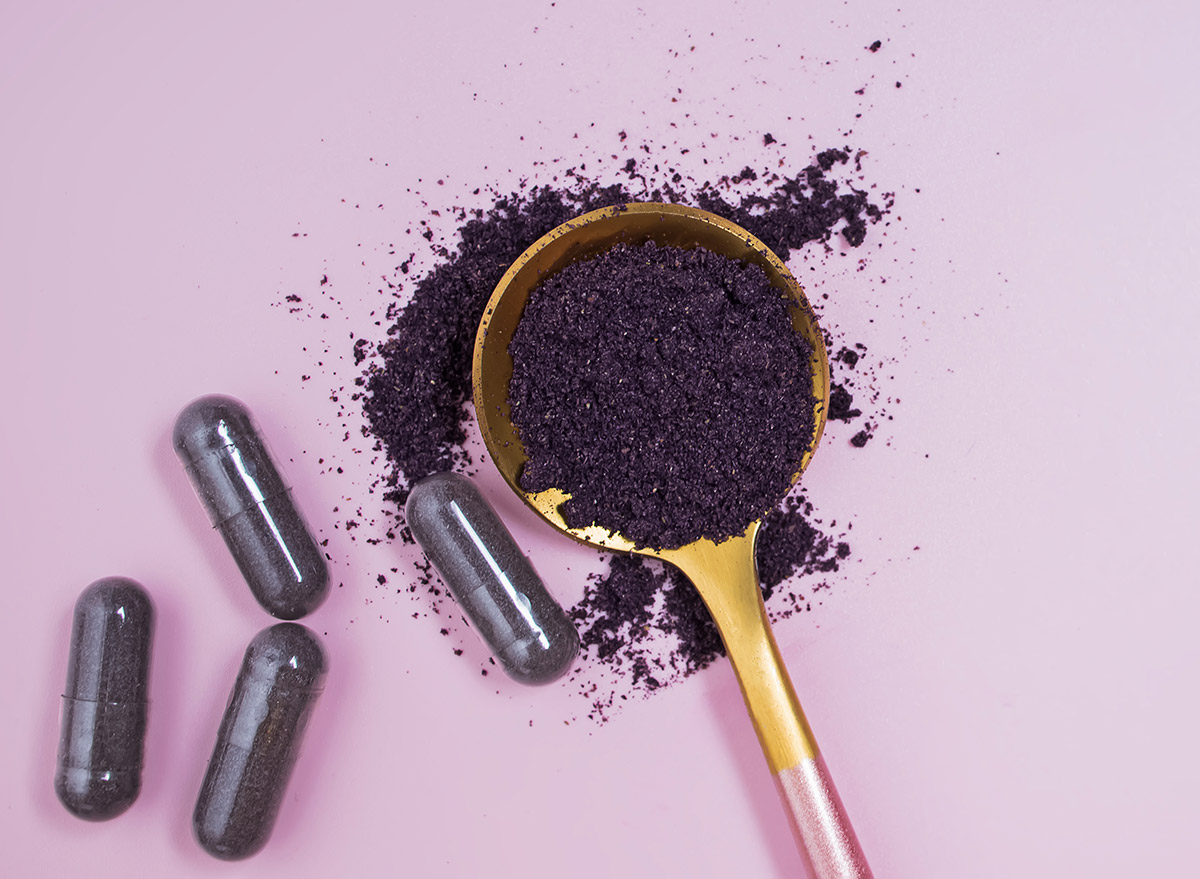 While numerous dietitians and health professionals would first recommend eating whole, real foods to get all of your daily nutrients, taking a supplement can also be a beneficial bonus for one's health. Supplements can help keep your bones strong, lower cholesterol, assist with mental health, and even stave off disease. While there are many supplements that can help with diseases—like heart disease and dementia—a relatively new type of supplement has been proven in studies to help fight off daily toxins and ward off disease altogether. It's called the maqui berry.
Maqui berries are purple-black berries from Chile and Argentina and are massively high in antioxidants, which are important for fighting off the free radicals in your body that are causing damage to your cells.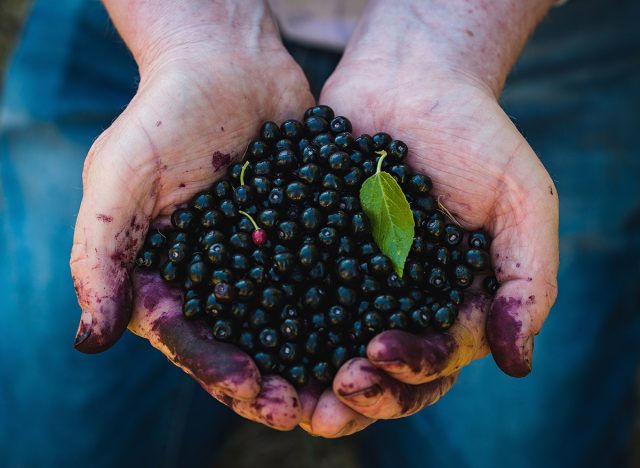 "Maqui berries are high in anthocyanins—specifically flavonoids, ellagic acid and delphinidin—which are found in other nutritional powerhouses like blueberries, cherries, pomegranates, and red wine," say medical expert board members Tammy Lakatos Shames, RDN, CDN, CFT, and Lyssie Lakatos, RDN, CDN, CFT, also known as The Nutrition Twins. "Some studies have found that maqui berries are more powerful at preventing oxidative stress and cell damage compared to berries like strawberries, blueberries, and blackberries."6254a4d1642c605c54bf1cab17d50f1e
"Ideally, the supplements contain concentrated antioxidants found in the berry that help to fight off free radical damage and to stave off chronic disease," The Nutrition Twins continue. "In people with Type 2 diabetes, they may help to normalize insulin levels and fasting blood sugar. Supplements may help to improve heart health by lowering bad LDL cholesterol and raising good HDL cholesterol—and those containing maqui berries may also help to ease symptoms of rheumatoid arthritis and inflammatory bowel disease by reducing inflammation."
According to Isabel Lecaros, President of the Chilealimentos Maqui Committee, maqui berry products not only help with fighting off toxins and keeping your body safe from certain chronic diseases, but they also assist with "eye health, specifically in dry eye, strengthens the immune system, protects the skin from stains and reddish skin, fewer wrinkles, promotes vascular health, among others."
Maqui berry supplements are typically sold in freeze-dried maqui powder, maqui juice concentrates, or daily supplements (both gummy and pill form), keeping all the original molecules of the fresh fruit, according to Lecaros.
"It is important to know that the deeper and more intense the purple color of the maqui product, the more anthocyanins (delphinidin) the product has," says Lecaros. "The purple color is provided by the anthocyanins, and our maqui powder has such an intense purple color that it looks almost black, therefore when dissolving a couple of grams in a glass of water it takes on intense purple color, especially if the water contains a few drops of lemon."
Maqui berry powder, concentrates, and supplements range from $10 to $40, and powders can easily be used in smoothies, drinks, baked goods, or even sprinkled on yogurt bowls.
Nevertheless, purchasing a supplement isn't always the answer for one's health, and certainly not the only way you can benefit from the anthocyanins in berries. The Nutrition Twins point out that although maqui berries have powerful antioxidants that can benefit your health, enjoying a variety of fresh berries at home is an easy way to get that antioxidant boost to help fight off the free radicals in your body.