20 Best Wellness Gifts This Year, According to Our Editors
These gifts will make it easier for you or a loved one to make choices toward a healthy life.
Eat This, Not That! is reader-supported and every product we feature is independently vetted by our editors. When you buy through links on our site, we may earn a commission.
In a year full of uncertainty, one of the best gifts you can give this year is the gift of self-care. We've all been through a lot, and now it's time to make sure we prioritize our health and well-being (and sanity) in 2021.
Our editors rouned-up the best wellness gifts that have made our lives a little bit better and brighter over the last few months. From gifts that mend your immune system to those that lower stress to those that maintain your physical health, we have something on our list for everyone and every stage of their wellness journey. Read on, and for more gift inspiration, check out these 40 Best Foodie Gifts This Year.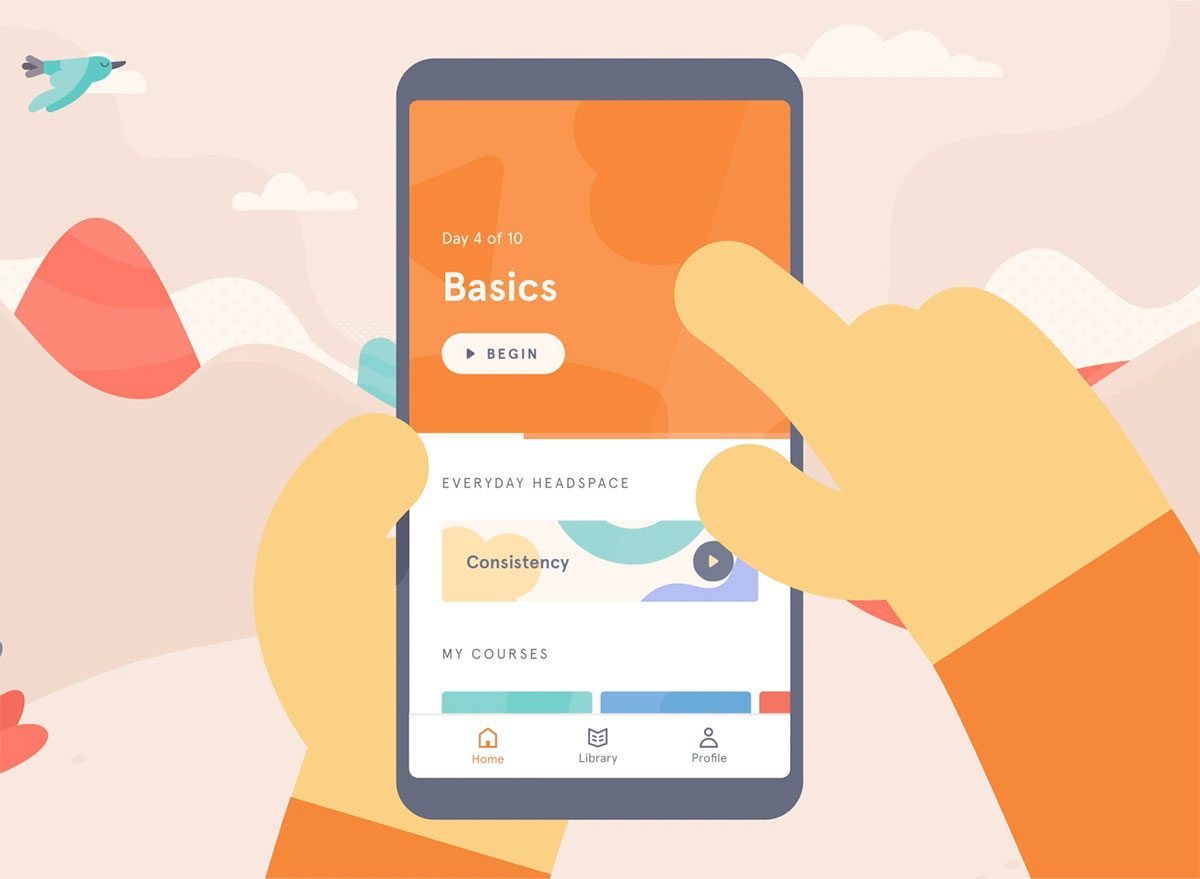 Meditation has been shown to manage stress, support focus, sleep better, and even strengthen the immune system—all components of your health and wellness. Headspace is an app that teaches you mindfulness skills in just a few minutes a day. There is a free version, but if you become a monthly subscriber, you'll get access to hundreds of guided meditations, expert guidance, and comforting sleep sounds. All you need to do to start is just one minute out of your day.
RELATED: Sign up for our newsletter to get daily recipes and food news in your inbox!
mind body green grass-fed collagen+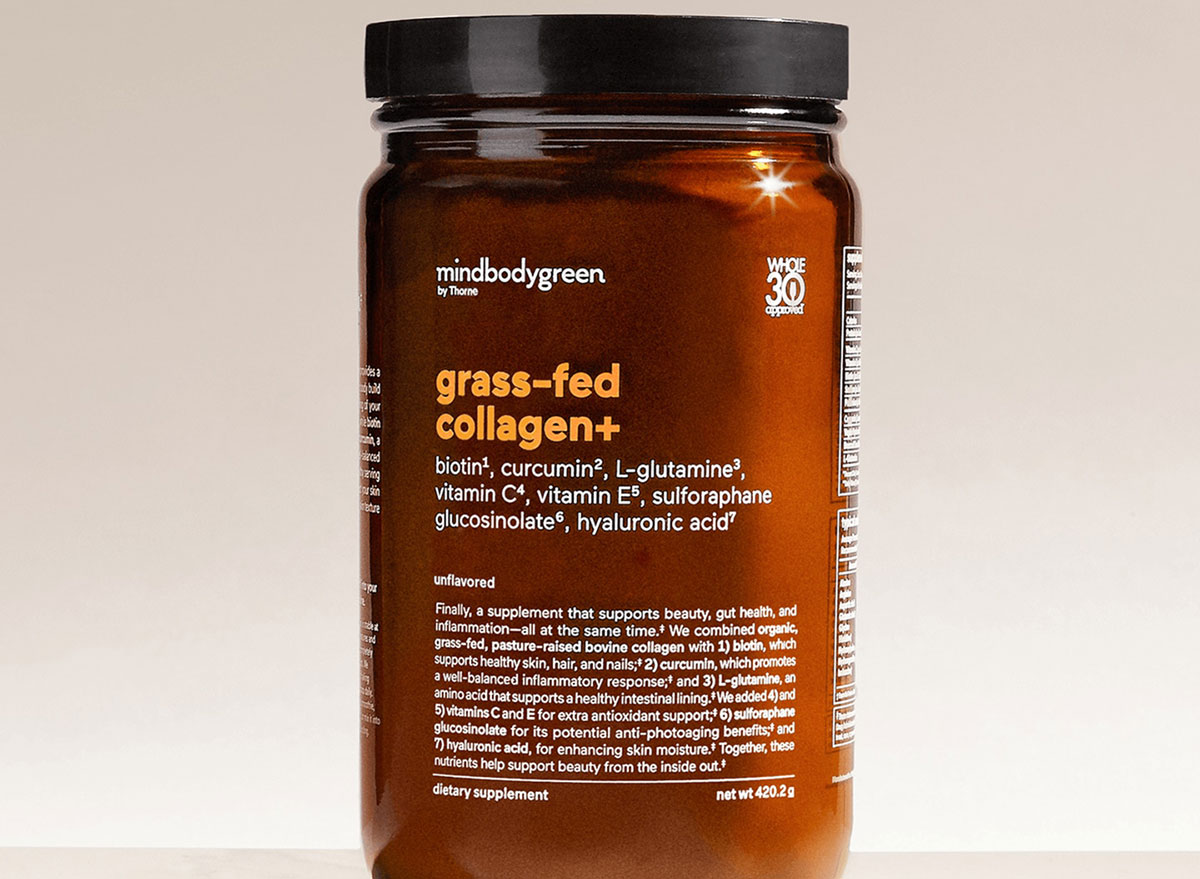 Brighten, smooth, strengthen, and tone your skin from the inside out with a hydrolyzed collagen supplement. Collagen, a protein found in animal and fish bones, can help improve skin health and reduce joint pain when taken as a supplement. While most collagen supplements are just that — collagen — Mind Body Green combines their grass-fed, pasture-raised bovine collagen with 8 potent ingredients that also help your body make its own collagen and soothe inflammation. It's one of the most powerful (and delicious) collagen supplements we've tried.
Pukka Chamomile, Vanilla & Manuka Honey Tea
Create a new nightly ritual: wind down with a cup of tea rather than a TV show. We can't get enough of Pukka's chamomile blend, which is ethically sourced and uses 100% organically grown ingredients.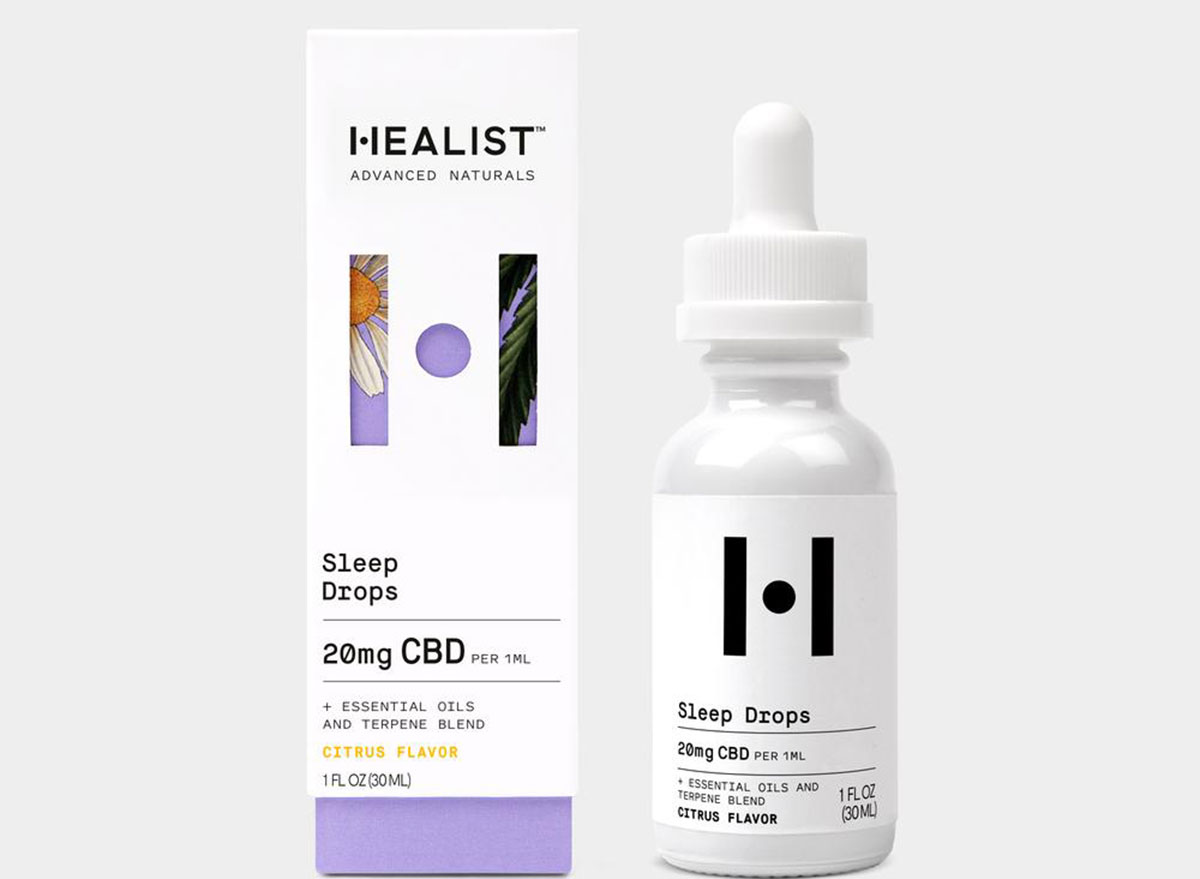 We've tried a lot of CBD tinctures, and we can say that Healist makes some of the most potent products that actually work. This sleep blend combines organically-armed CBD, active levels of botanical essential oils (lavender, chamomile, lemon balm), and a custom sleep terpene blend that we've found to help you fall asleep quickly and wake up the next day without any grogginess and feeling like you've had a restful night's sleep.
Allswell Stonewashed Bath Robe and Slippers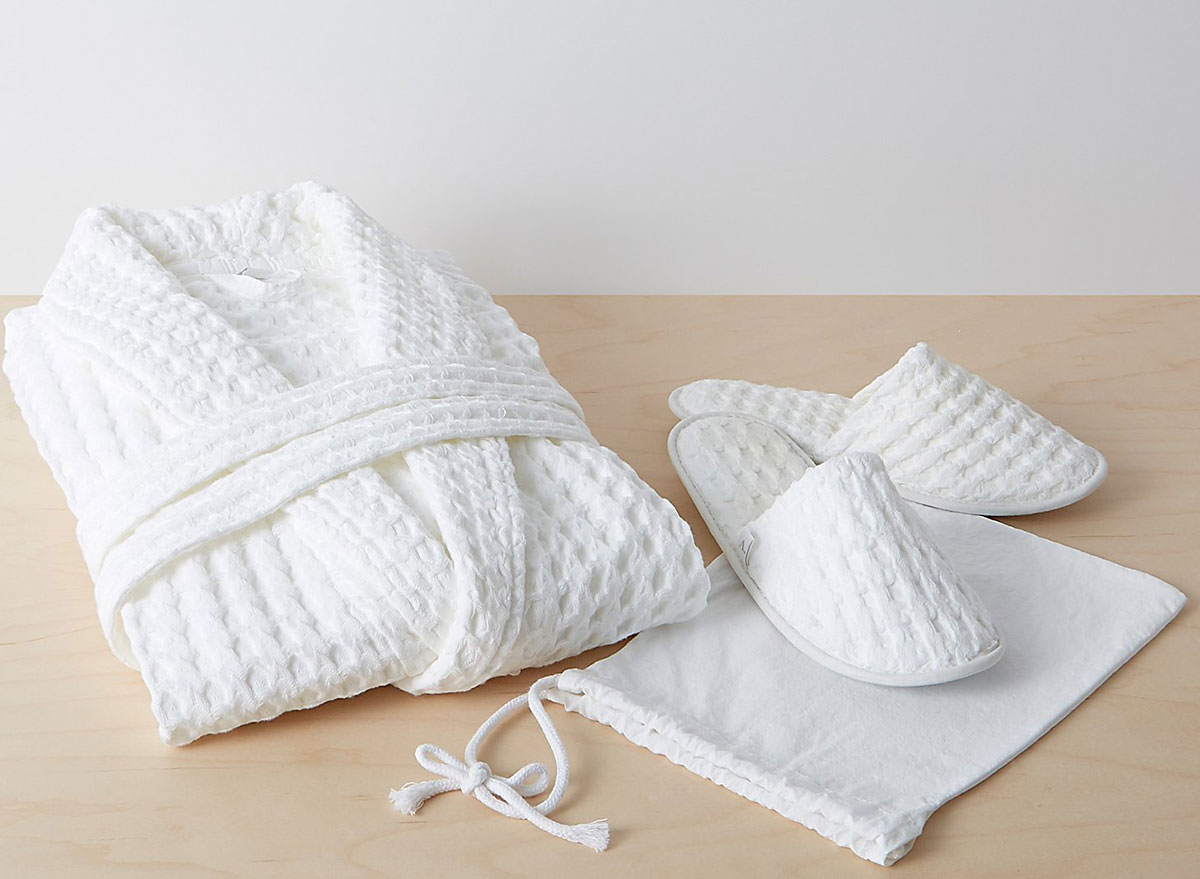 You don't need to go to a spa to have a spa day—just invest in the most comfy (and good-looking) robe and slipper set. Unlike the robes you throw on at hotels that can feel stiff and scratchy, Allswell's version is super soft thanks to a special stone washing process. We also love how the waffle weave actually helps to sop up water, so you can throw it on after a shower and keep it on while you do your nails.
Cramps, knots, and tension, begone! Massages are off the table right now, but you can still get the luxe, restorative benefits of deep tissue muscle treatment with Theragun's pocket-sized massage gun. Melt away your tension at the comfort of your own home (even while you're watching a movie). Buy directly from Theragun, and you'll get a surprise wellness gift with a mini purchase.
Four Sigmatic Mushroom Cacao with Reishi
If you want an even more functional nighttime beverage, sip on Four Sigmatic's mushroom mix. This adaptogen packet blends organic cacao and reishi—a powerful adaptogenic mushroom that has been used for centuries to help your body manage stress, boost "feel-good" feelings, enhance wellbeing, and improve sleep. It's basically a hot chocolate with stress-busting benefits.
Related: 7 Best Foods to Buy When You're Totally Stressed
Dual Therapy Weighted Blanket by Brooklyn Bedding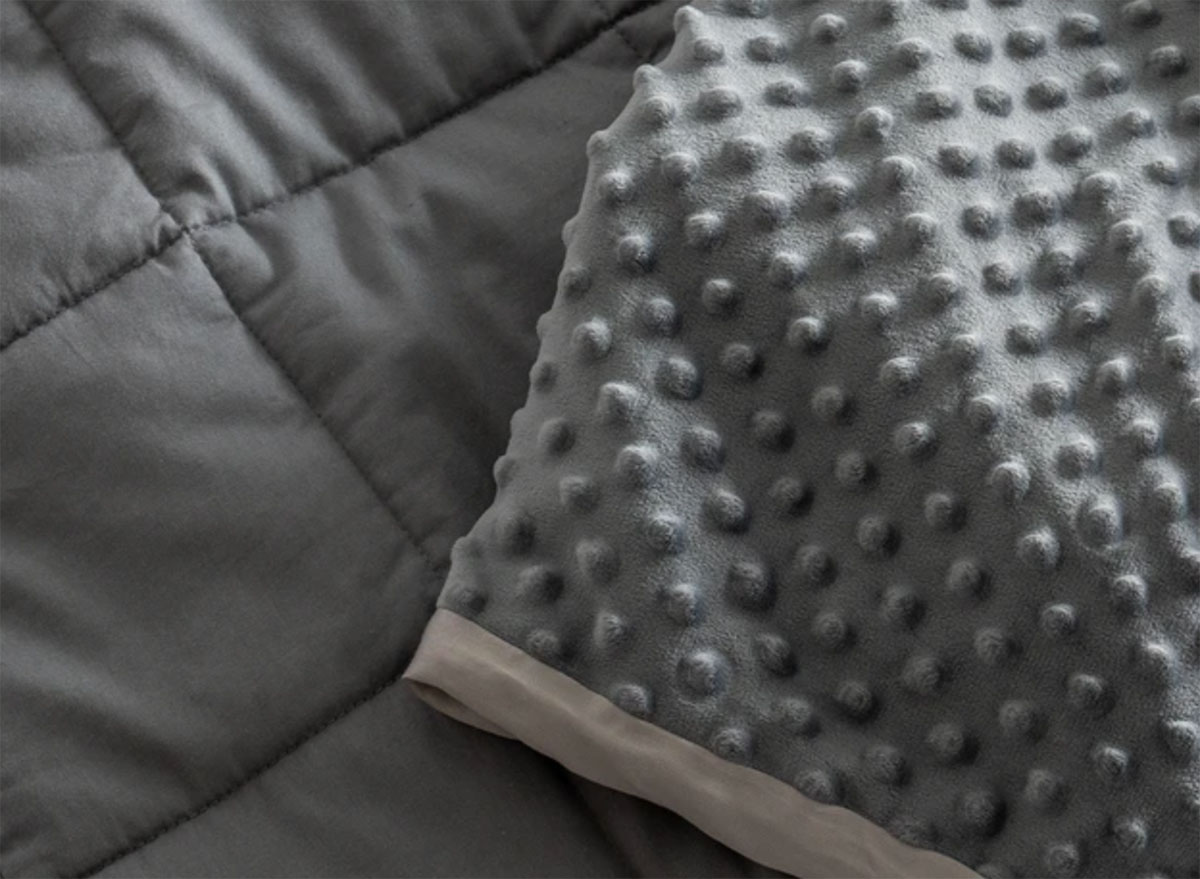 Better health starts with better sleep. And better sleep starts with a weighted blanket, that provides a deep touch pressure support that can support calmer, more soothing sleep. We like that Brooklyn Bedding's blanket has a removable duvet cover and has two sides: one with ultra-cozy warmth and the other side with an advanced cooling fabric.
You're already drinking probiotic-rich kombucha, so why not boost its microbiome nutrurting benefits? Health-Ade's new Plus line comes in six delicious and functional flavors: happy, chill, energy, immunity, belly reset (with extra probiotics), and beauty. (If you can't decide which flavor to try, we highly recommend the immunity.)
Practice self-care by making movement a daily ritual. Alo Moves is an on-demand yoga, fitness, and mindfulness platform that you can take anywhere. With over 3,000 classes, you'll have more than enough options to mix it up and find the right class for your level. You get unlimited access for $20 per month or one year of unlimited access for $199. Want to test it out first? They also launched free full-length classes on their YouTube channel!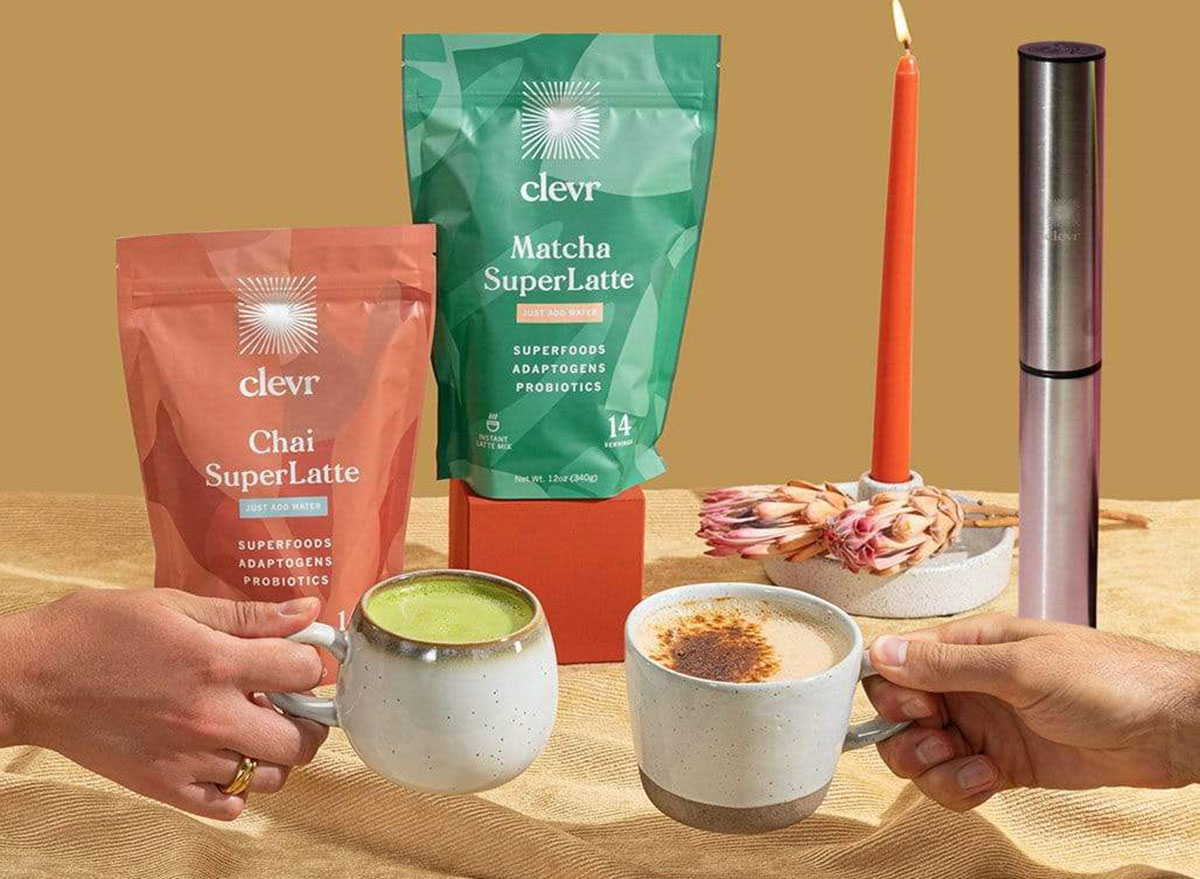 Cut down on all the ingredients you need to hope on the oat milk latte train, and pick up a bag of Clevr. This is more than an instant oat milk latte, though. Clevr adds adaptogens, probiotics, and superfoods for an epic drink that makes wellness effortless. Choose between four flavors: Matcha SuperLatte, Chai SuperLatte, Coffee SuperLatte, and Golden Turmeric SuperLatte.
If lattes are a part of your morning routine, you need a milk frother. Not only is this easy-to-clean, easy-to-use gadget perfect for getting your milk or alt-milk nice and frothy, but it's also a must-have if you want the silkiest, smoothest drinking experience when using a powdered latte mix.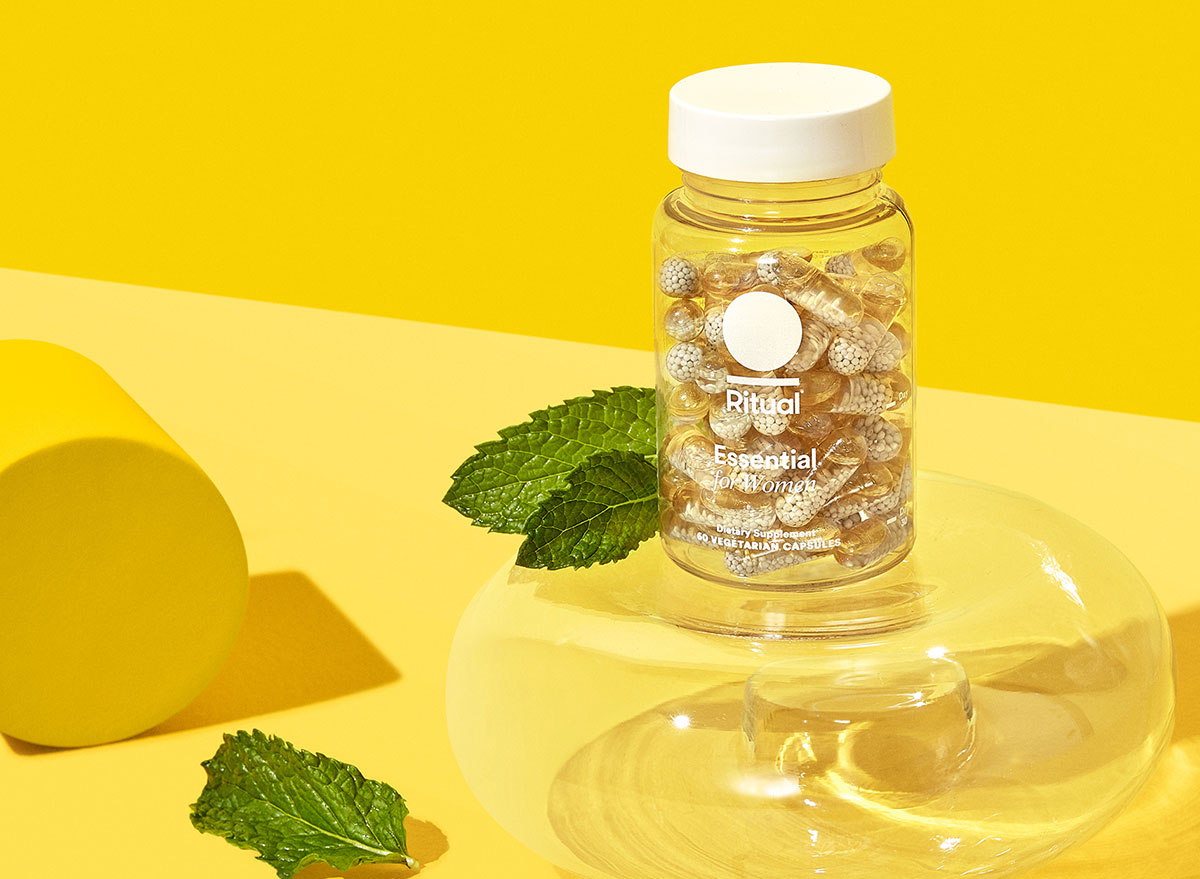 One-third of adults and half of the population aging more than 55 years report taking at least one supplement per day. But because supplements aren't regulated by the FDA, you rarely know if what you're taking is safe or actually contains what it says it does. You don't have to have those fears with Ritual. This vitamin subscription company is reinventing the multivitamin for women, men, and children with only clean, research-backed, and essential nutrients. Each bottle comes with a "Made Traceable" promise, with a visible supply chain so you know what you're putting in your body.
Related: What Taking a Multivitamin Every Day Does To Your Body
A Good Company Stone Paper Journal
Mind racing at night? Need somewhere to jot down your recipe ideas? Looking for a gratitude notebook? While any pad will do, we've fallen for A Good Company Stone Paper Journal. The world's first climate-positive notebook is made from recycled stone rather than traditional wood pulp paper. (This may sound crazy, but we love how super smoothe it is to write on.)
Your Super Power Macha Mix
We can't stop raving about the 7 Amazing Benefits of Drinking Green Tea (like improving cognitive performance and boost metabolism). So it's probably time for you to add this antioxidant-rich beverage to your daily routine. We're fans of Your Super's Power Matcha Mix, which is a blend of organic matcha and functional greens like moringa and wheatgrass. Use it in lattes or blend into smoothies.
Coyuchi Organic Sateen Eye Mask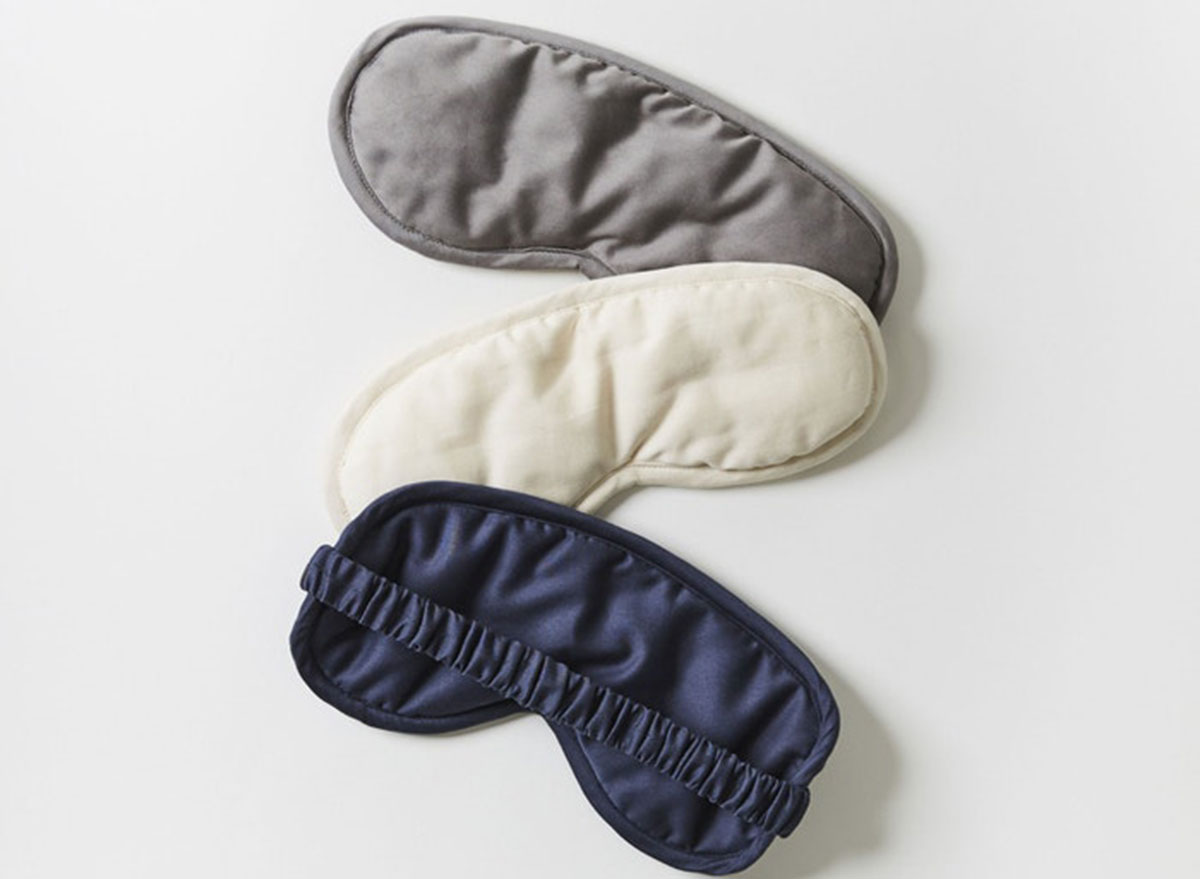 Starting to see a trend? Sleep is an essential part of maintaining a health body, but 1 in 3 adults don't get enough sleep, according to the CDC. Sometimes, a sleep mask will help block any light that disrupts your deep sleep. While we've found that some sleep masks are thin and let light seep through, Coyuchi organic masks are completely blackout—and incredibly comfortable.
Holiday Scaries Spearmint and Cinnamon CBD Spiced Drops
Need a stocking stuffer your recipient won't throw by the wayside? Grab a bottle of these festive CBD gummies, which feature 10 milligrams of broad-spectrum CBD, Vitamin B12, and Vitamin D3 to help you stay calm and focused.
TriggerPoint GRID Foam Roller
Treat your body right to help it recover from workouts and prevent injury—so you can keep up your wellness routine. We're fans of TriggerPoint's GRID Foam Roller, which has ridges that allow muscle tissue to aerate while you roll, promoting the flow of blood and oxygen. It's our go-to foam roller to release muscle pain and tightness.
Founded by actor Chris Hemsworth, this app does it all. You get access to over 230 workouts—including boxing and yoga—led by world-renowned trainers, a daily meal plan with recipes developed by dietitians and chefs, and meditations. You get to choose your fitness level for the workouts and the app has recipes that cater to all dietary preferences. There are also multi-week challenges if you want to commit yourself to a daily routine. We can't recommend this app enough—it got us through the stressful first couple months of the pandemic, and has helped to establish healthy, sustainable habits.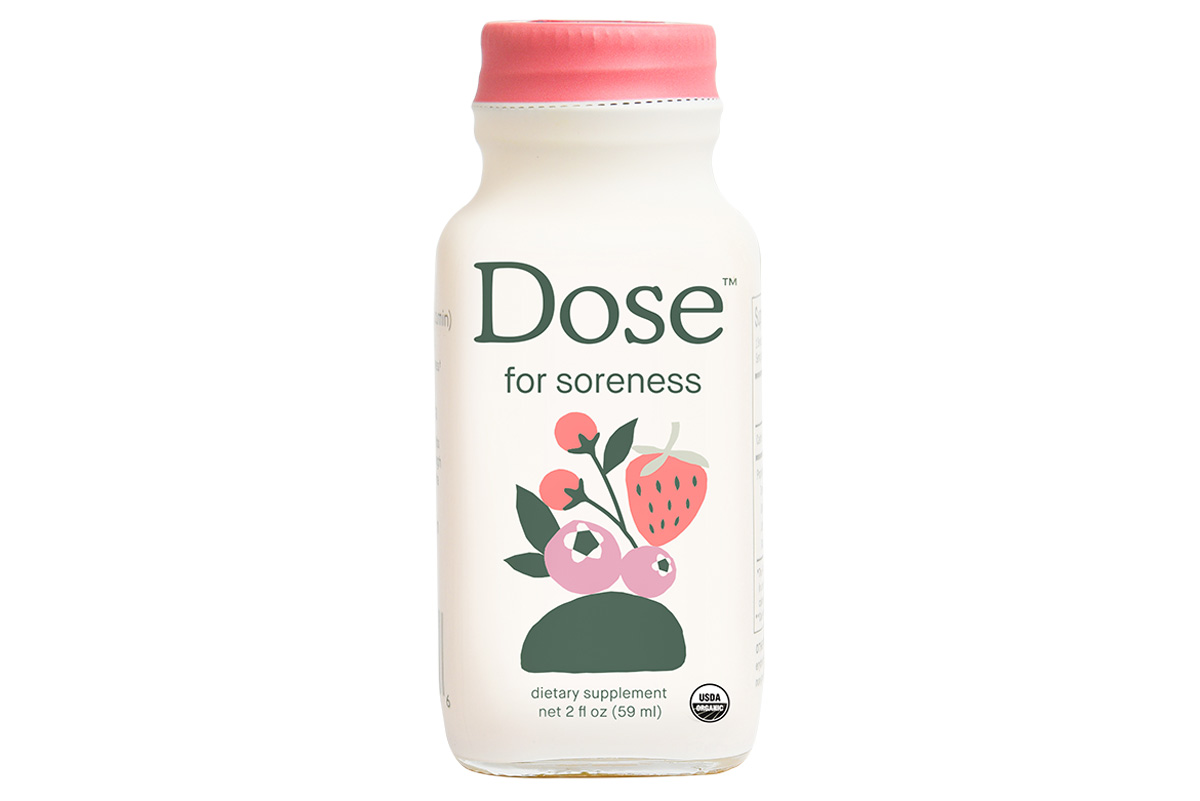 These wellness shots are made with clinically-studied ingredients delivered in potent, effective doses. Whether you're looking to boost your immune system, give your liver a cleanse, refresh your skin from the inside out, or get rid of muscle aches, Dose has the right supplement to meet your wellness needs. Also, check out these 6 Things You Should Know Before Taking Supplements.
Olivia Tarantino is a senior editor of
Eat This, Not That!
, specializing in nutrition, health, and food product coverage.
Read more