27 Best Immune-Boosting Smoothie Recipes
Sip on these creamy elixirs to give your body the little boost it craves.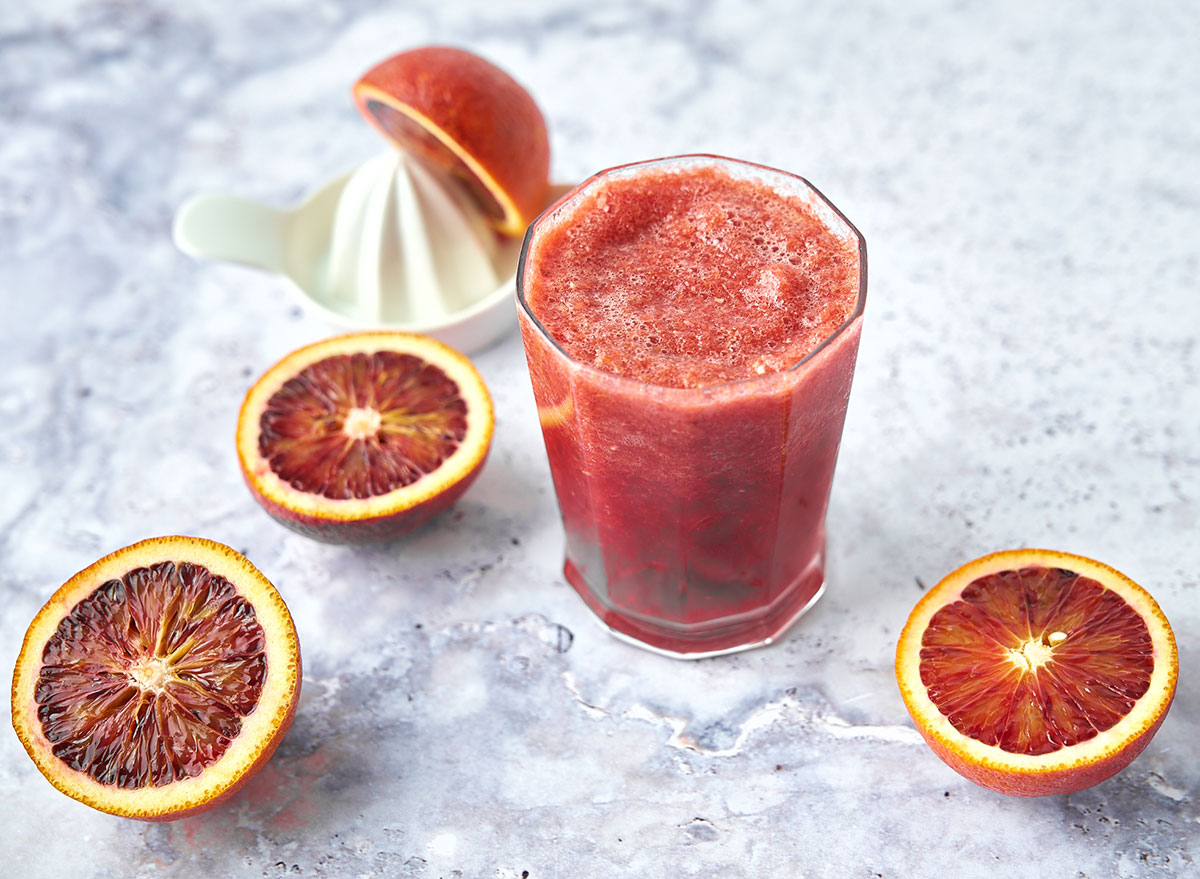 Whether you're feeling under the weather or in need of a little superfood boost, these tasty immune-boosting smoothies are just what you need. Choose from your favorite smoothie flavors and ingredients—like immune-boosting berries, Greek yogurt, and even tea—to make yourself one of these delectable immune-boosting smoothies or smoothie bowls!
For even more healthy recipes, be sure to sign up for our newsletter.
Chocolate-Coconut-Banana Smoothie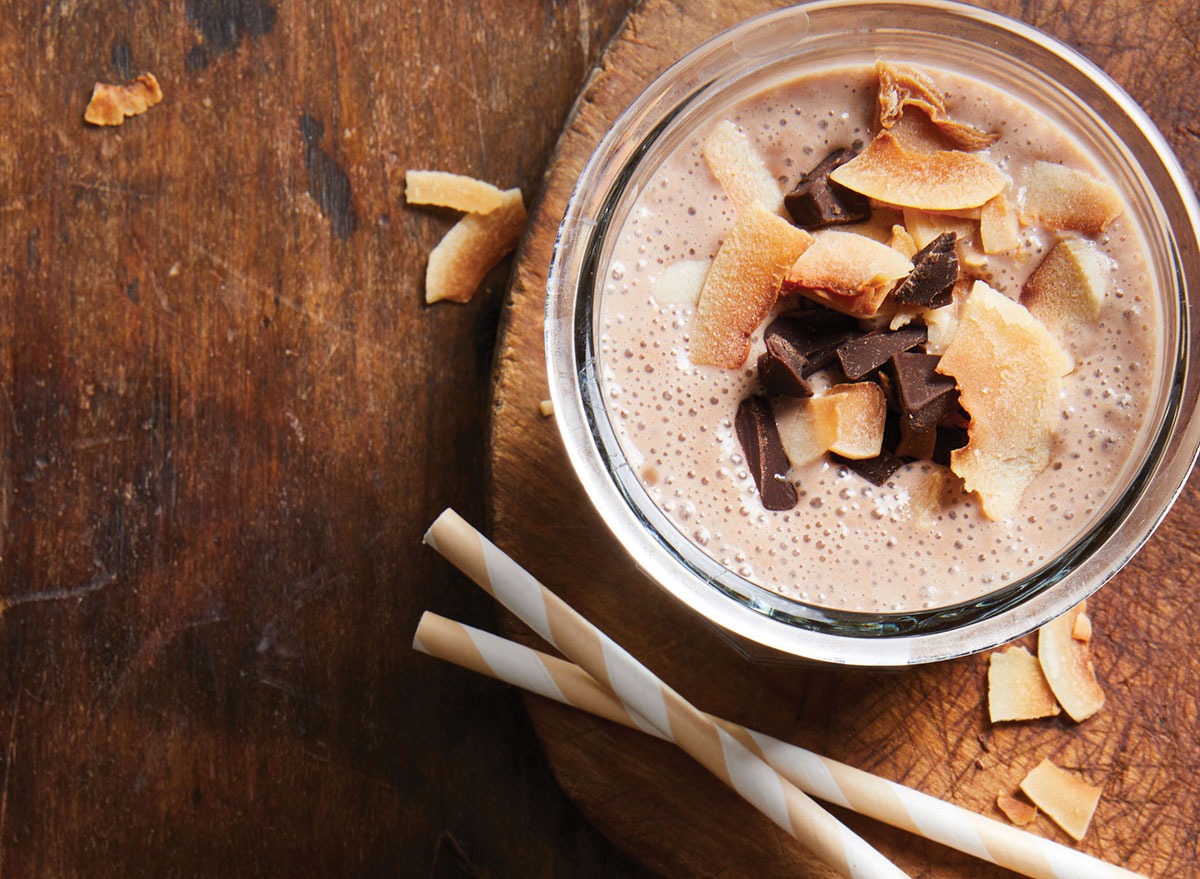 This recipe is chock-full of healthy ingredients that give you the energy you need to power through your day. For starters, the recipe calls for a small carton of plain Greek yogurt, which is loaded in gut-healthy probiotics, packed with protein, and low in sugar. Probiotics are essential for fending off the overgrowth of a harmful gut bacteria called Candida.
Get our recipe for Chocolate-Coconut Banana Smoothies.
Raspberry-Peach Swirled Smoothie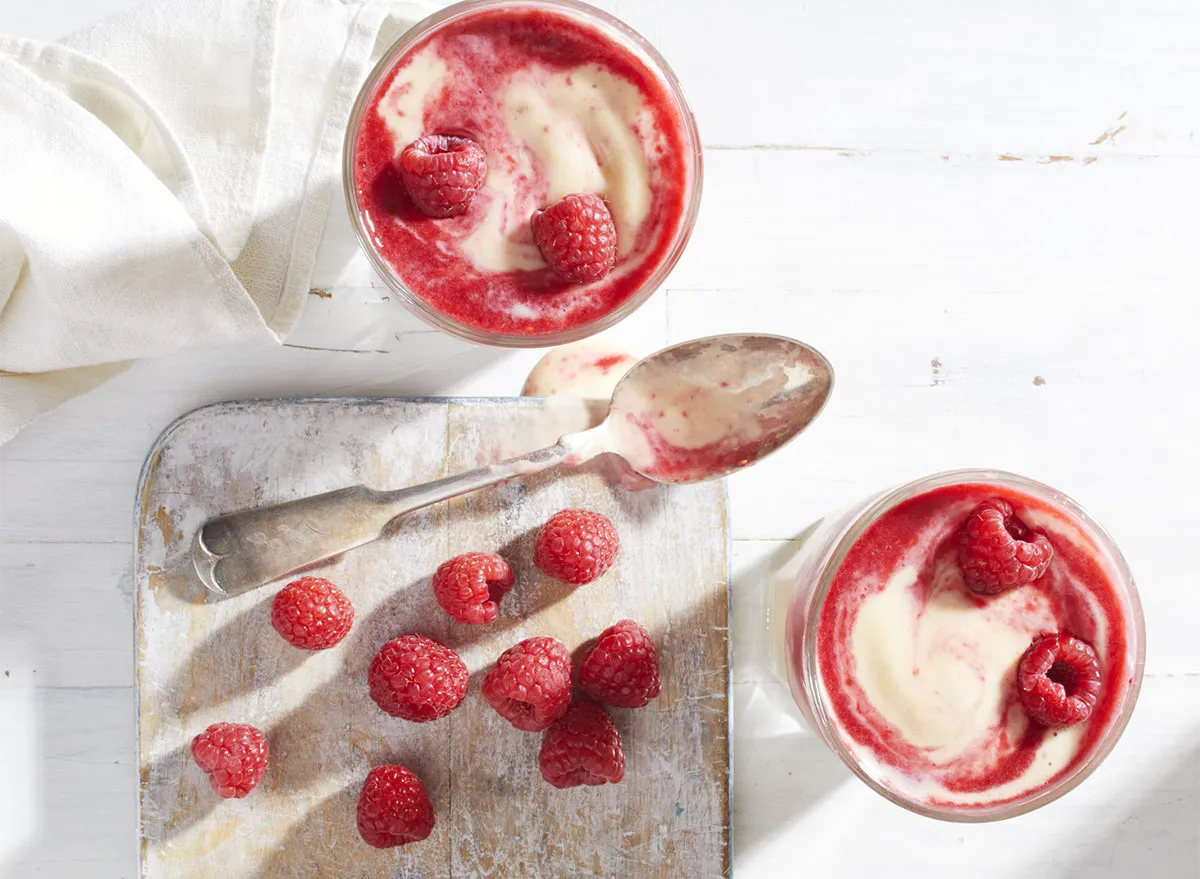 Besides the frozen raspberries and peaches, we combine a banana, orange juice, and Greek yogurt—along with some honey and ginger, too—to create a satisfying sweet way to kickstart your day with a healthy breakfast.
Get our recipe for Raspberry-Peach Swirled Smoothies.
Avocado-Lime Smoothie
Avocados are a great source of healthy fats in your diet. They are a good appetite suppressant, and they can even help absorb more nutrients. According to a study published by the Molecular Nutrition & Food Research, adding a monounsaturated fat (like avocado) to a salad can actually help in consuming more healthy nutrients from a meal.
Get our recipe for Avocado-Lime Smoothies.
Avocado-Berry Smoothie
Because avocado is technically a berry, it fits right into this berry-forward smoothie. Berries have a good reputation in the fruit category because they are one of the few fruits that we haven't genetically modified to be larger and sweeter over the years. They are actually much lower in sugar content than other fruits and fall on the low-carb side of the fruit scale. That being said, feel free to swap them out for another favorite fruit blend, like mango, peach, strawberry, or pineapple, especially if you'd like a sweeter smoothie without adding sweeteners.
Get our recipe for Avocado-Berry Smoothies.
Paleo Yogurt and Granola Smoothie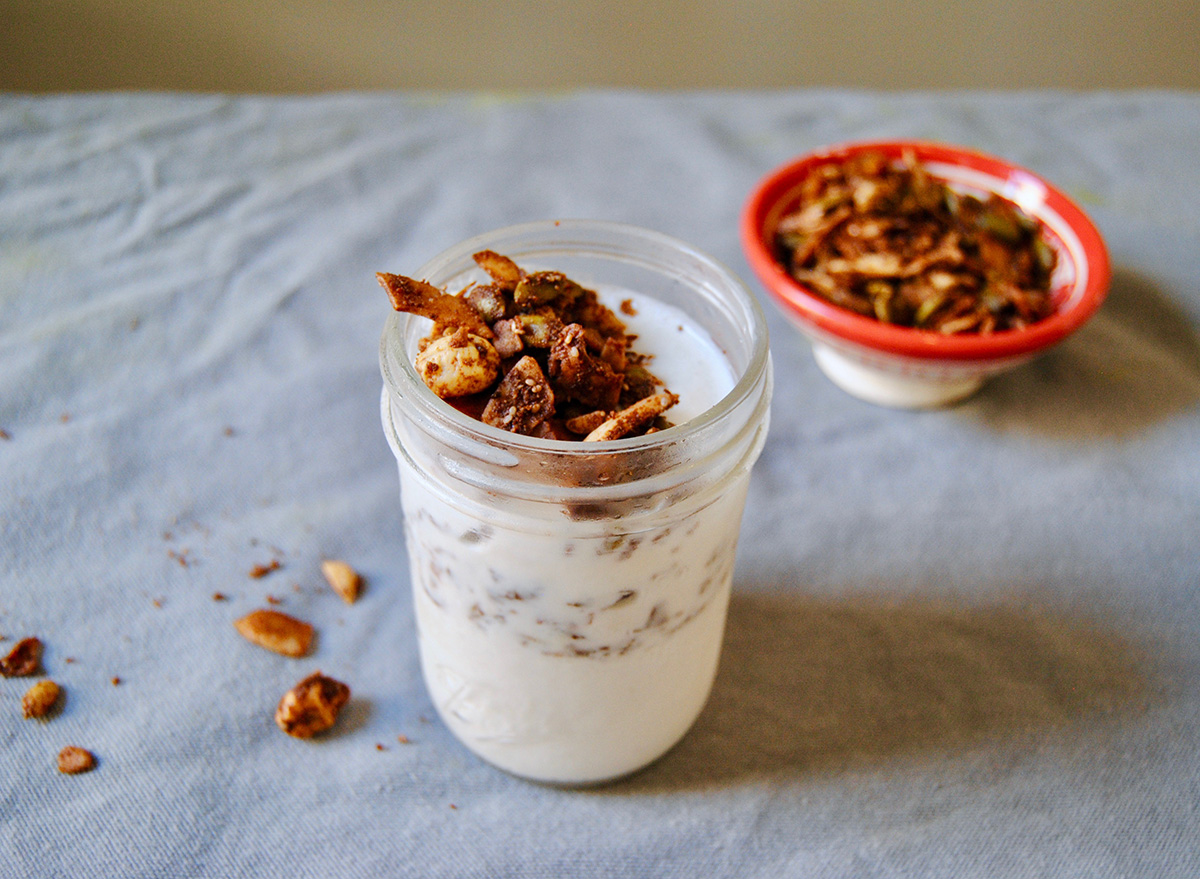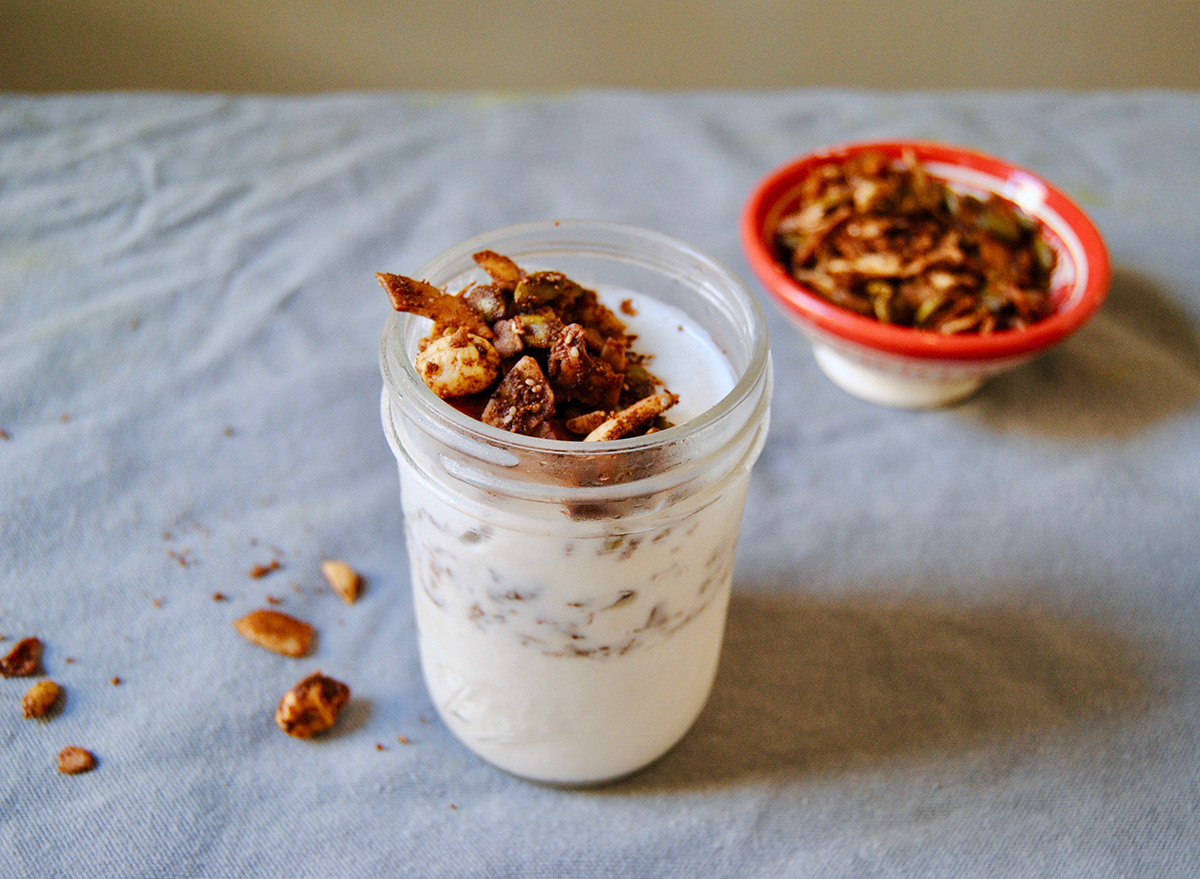 When it comes to plant-based yogurt, we tend to prefer coconut yogurt for smoothies because of its super creamy texture and mild tang that blends well with the other ingredients. However, unlike cow's milk yogurt, plant-based yogurts tends to be lower in protein, so if you're looking for this smoothie to fill you up and power you through the morning until lunchtime, we recommend adding a spoonful of paleo protein powder to the blender.
Get our recipe for Paleo Yogurt and Granola Smoothies.
Strawberries and Cream Smoothie
Looking for a smoothie that tastes like dessert? This strawberry one is also paleo, so you can indulge in it when the sweet cravings hit and you're desperate for a naturally sweet paleo treat. Roasting strawberries in a bit of coconut sugar brings out their flavor so intensely that they taste more like strawberry candy than fruit. Blend them up with coconut water and frozen cashew milk, and you've got yourself a smoothie that's more or less a strawberry milkshake. It can double as a paleo breakfast and paleo dessert.
Get our recipe for Strawberries and Cream Smoothies.
Raspberry & Peach Swirled Smoothie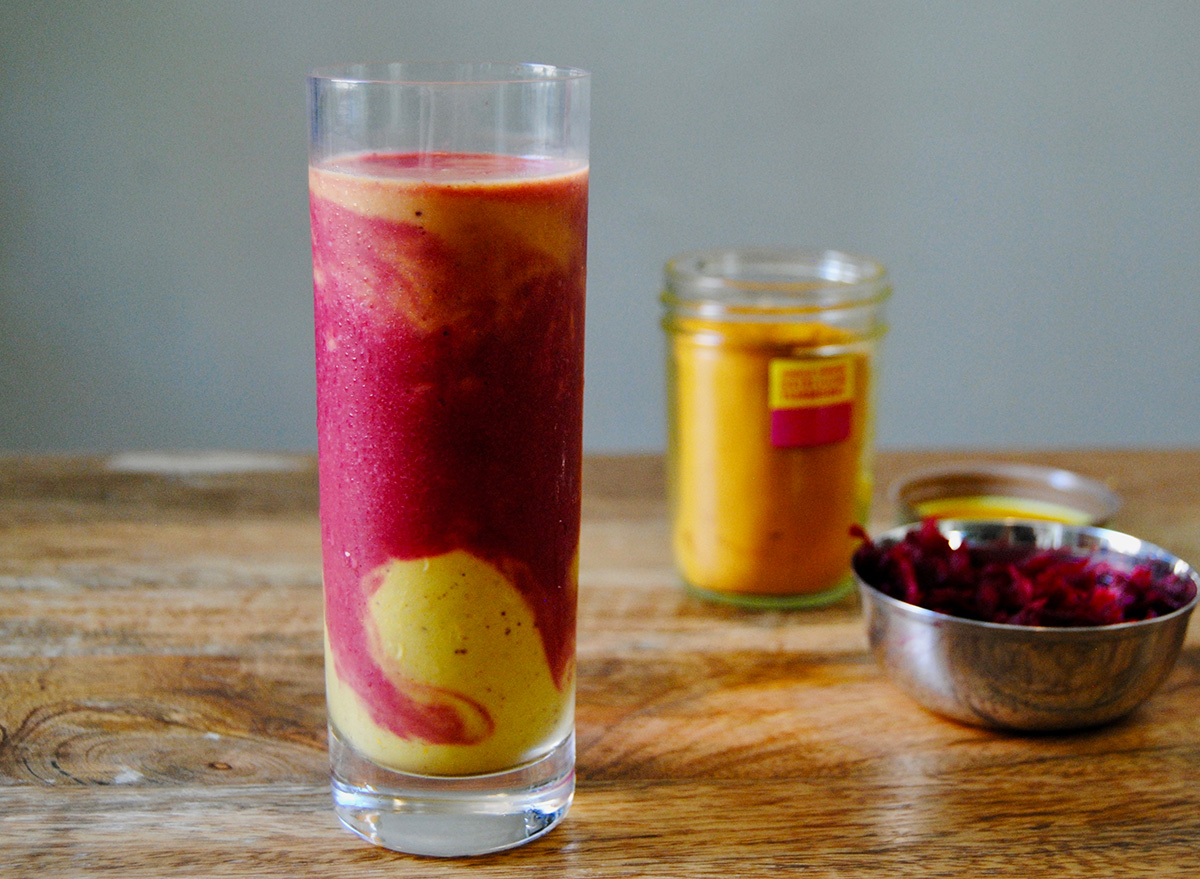 Turmeric is the perfect ingredient for boosting your immune system, and it's in this smoothie recipe! This two-layer paleo fruit smoothie is almost too pretty to drink. By basically making two distinct recipes—a vibrant yellow smoothie featuring peaches and turmeric, and a pink smoothie with beets and cherries—you get two distinct, delicious layers, as well as an Instagram-worthy healthy breakfast.
Get our recipe for Raspberry & Peach Swirled Smoothies.
Chocolate Hazelnut Smoothie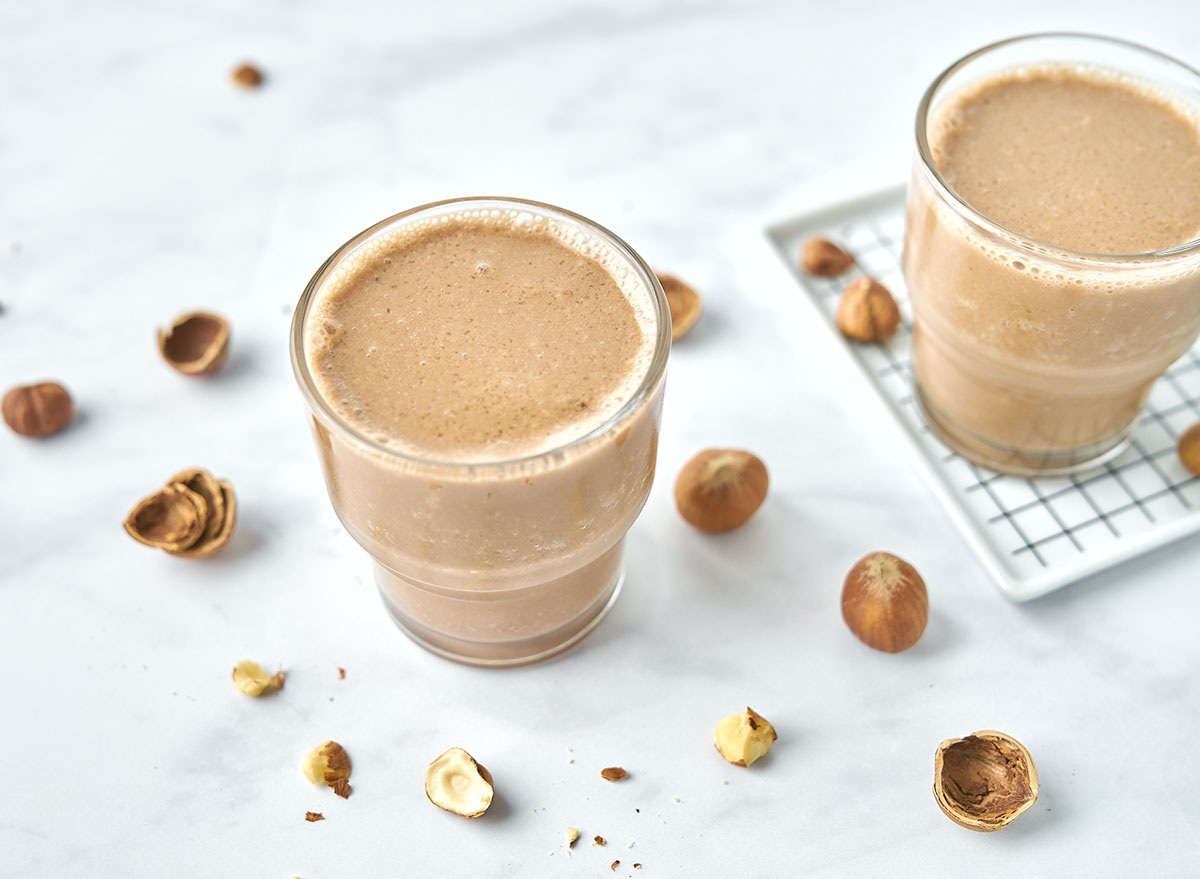 Here's a chocolate smoothie recipe with benefits—health benefits, that is. Its power lies in a combination of arguably one of the most delicious plant-based chocolate beverages on the market, and a top-notch vegan protein powder fortified by functional mushrooms and adaptogens. We've also sneakily added cauliflower to this smoothie, for extra antioxidants and fiber.
Get our recipe for Chocolate Hazelnut Smoothies.
Carrot Cake Smoothie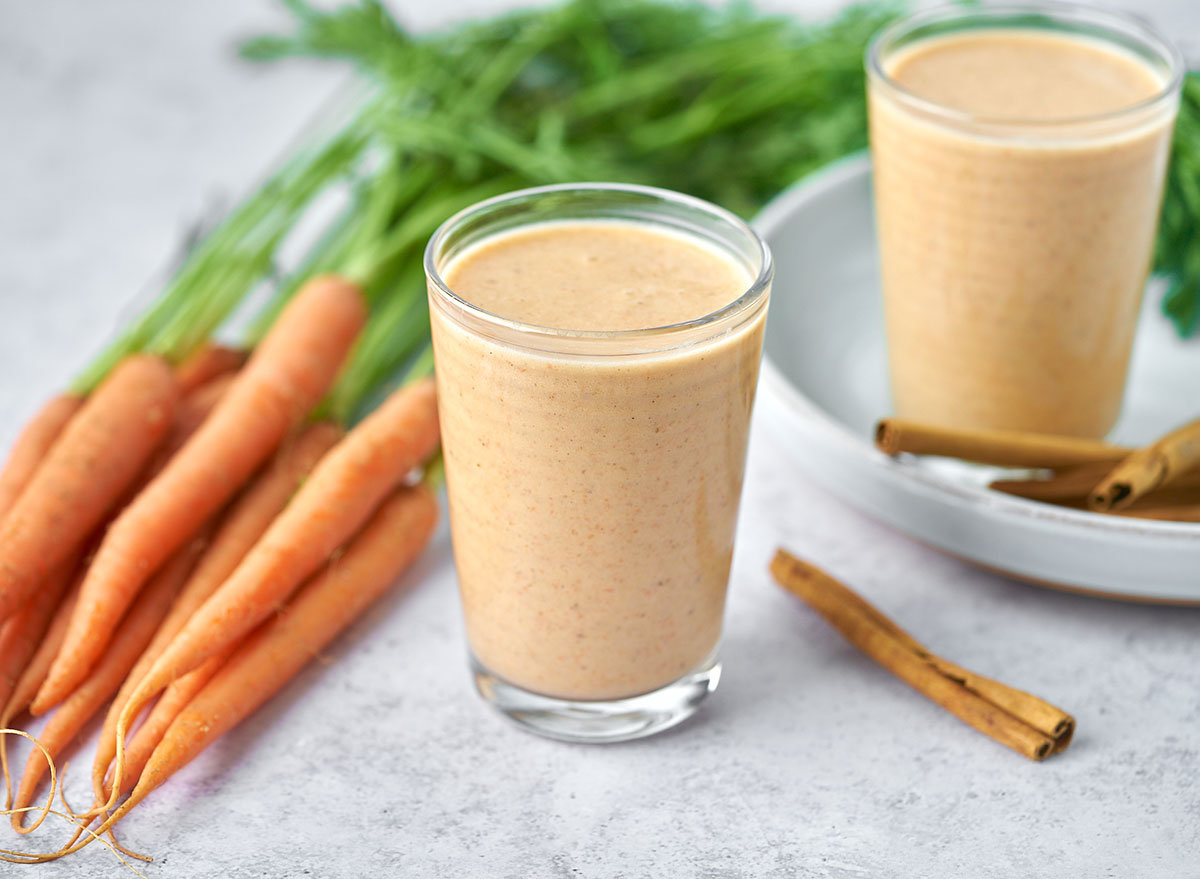 They add a natural sweetness and contain biotin (a B-complex vitamin), potassium, and beta carotene. Chickpeas are another add-in that may seem unorthodox but will maximize your smoothie's nutrition. They're a versatile and affordable source of plant-based protein and will ensure you feel full longer. Hemp milk provides a creaminess and nuttiness that's perfectly suited for carrot cake. Hemp seeds are packed with high-quality protein, fats, and essential fatty acids.
Get our recipe for Carrot Cake Smoothies.
Spirulina Piña Colada Smoothie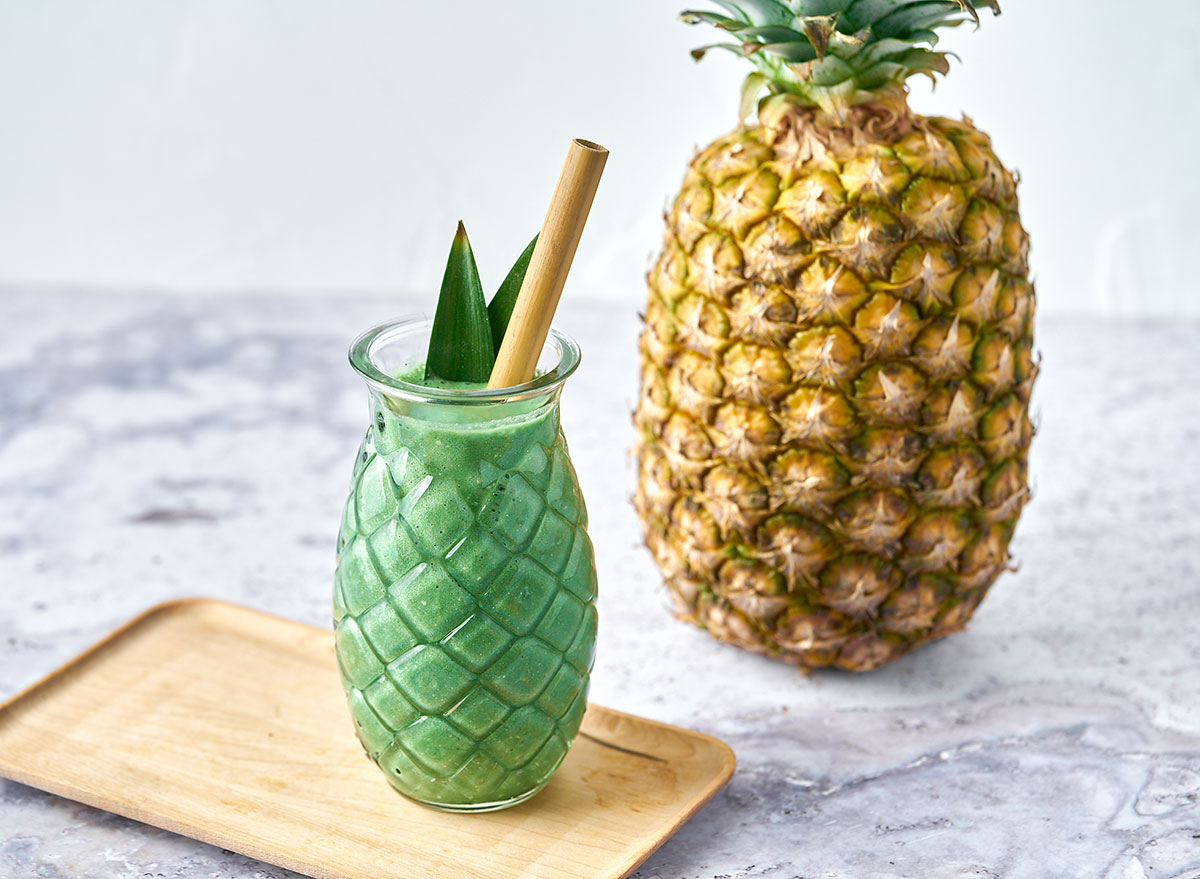 Spirulina, a type of blue-green algae, is the epitome of a superfood—rich in antioxidants and containing high-quality protein. It's definitely a contender for the most nutritious food on the planet. Smoothies are the perfect way to incorporate the vibrant green powder into your diet and reap its health benefits daily.
Get our recipe for Spirulina Piña Colada Smoothies.
Key Lime Pie Smoothie
This smoothie comes out beige and lacks a bit of visual appeal—but baby spinach is a great solution  for that. It packs the nutrients and the bright green color without an overpowering flavor that would clash with anything you're making.
Get our recipe for Key Lime Pie Smoothies.
Blood Orange Beet Smoothie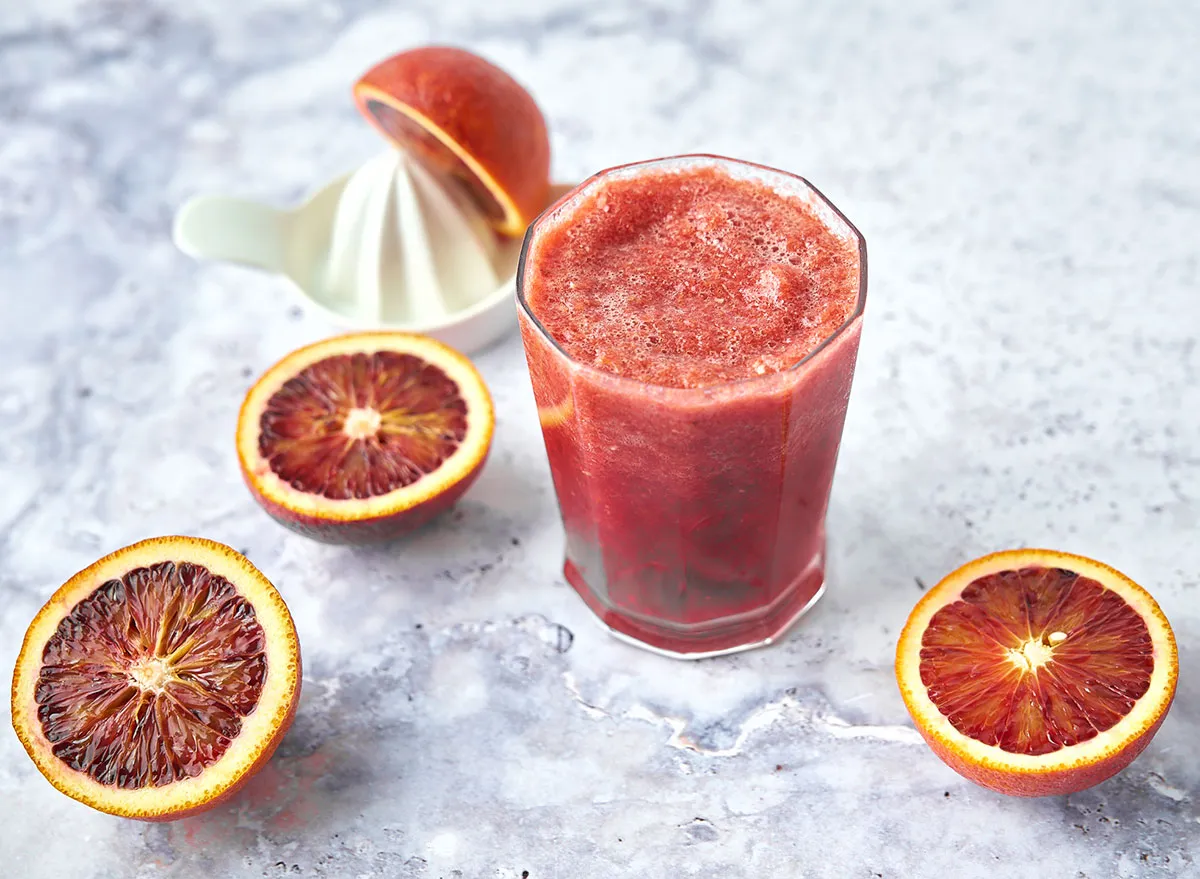 We often feel like we could use a quick cleanse of our system, whether it's after over-indulging in food and alcohol, or when feeling sluggish and under the weather. Help your body get back to feeling great with a refreshing immune-boosting, cleansing smoothie.
Get our recipe for Blood Orange Beet Smoothie.
Chocolate Tofu Smoothie With Reishi Mushroom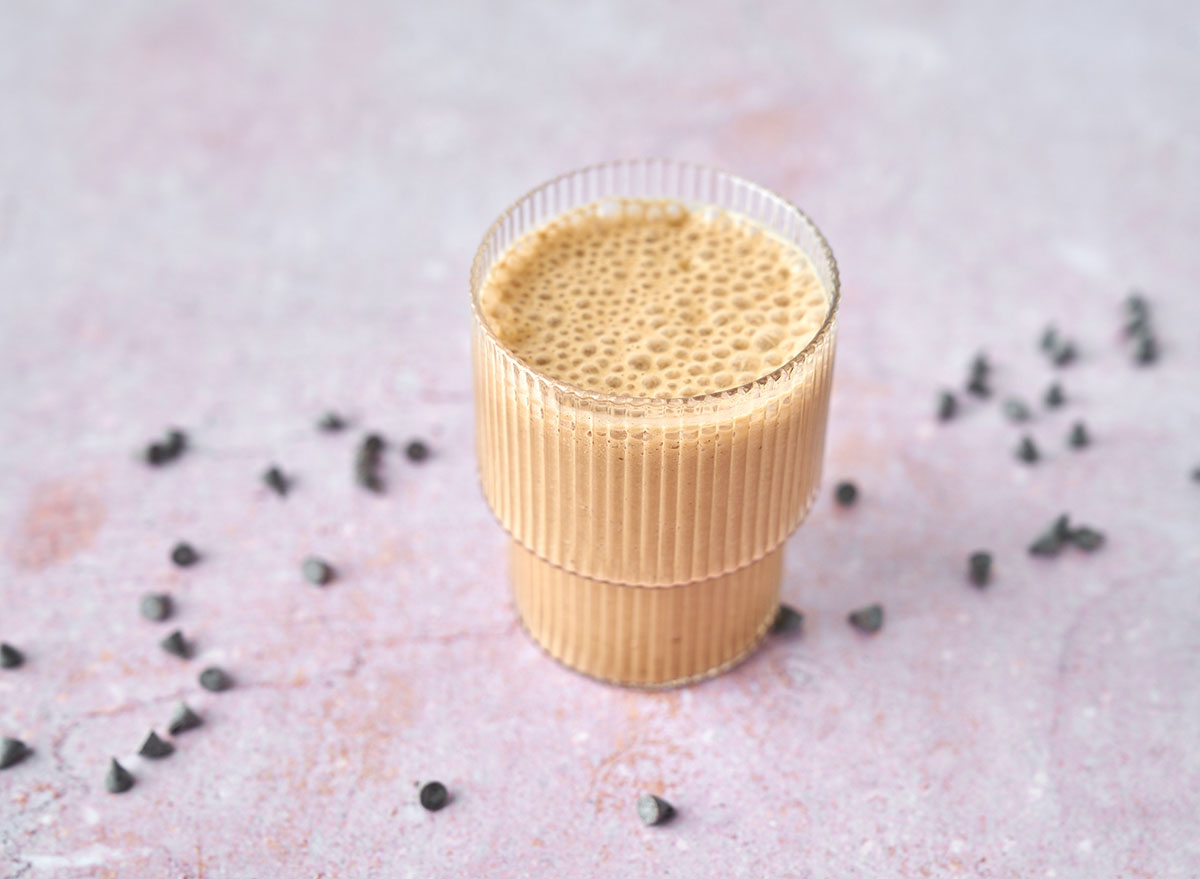 Don't miss an opportunity to boost your tofu smoothie with some adaptogens. We've used reishi here for added immune support and sleep cycle regulation, but you can swap it out for an adaptogen of your choice—like a lion's mane mushroom supplement for cognitive function or a cordyceps supplement for physical stamina (perfect for workout days).
Get our recipe for Chocolate Tofu Smoothies With Reishi Mushrooms.
Matcha Mint Smoothie
Rich in antioxidants, specifically polyphenols, matcha is known for its potential to help protect against heart disease. While many love the green color matcha lends to food and beverages, its strong taste can be a deterrent. By pairing it with honey and mint, this smoothie is a great way for beginners to add matcha to your morning.
Get our recipe for Matcha Mint Smoothies.
Cashew Butter & Raspberry Smoothie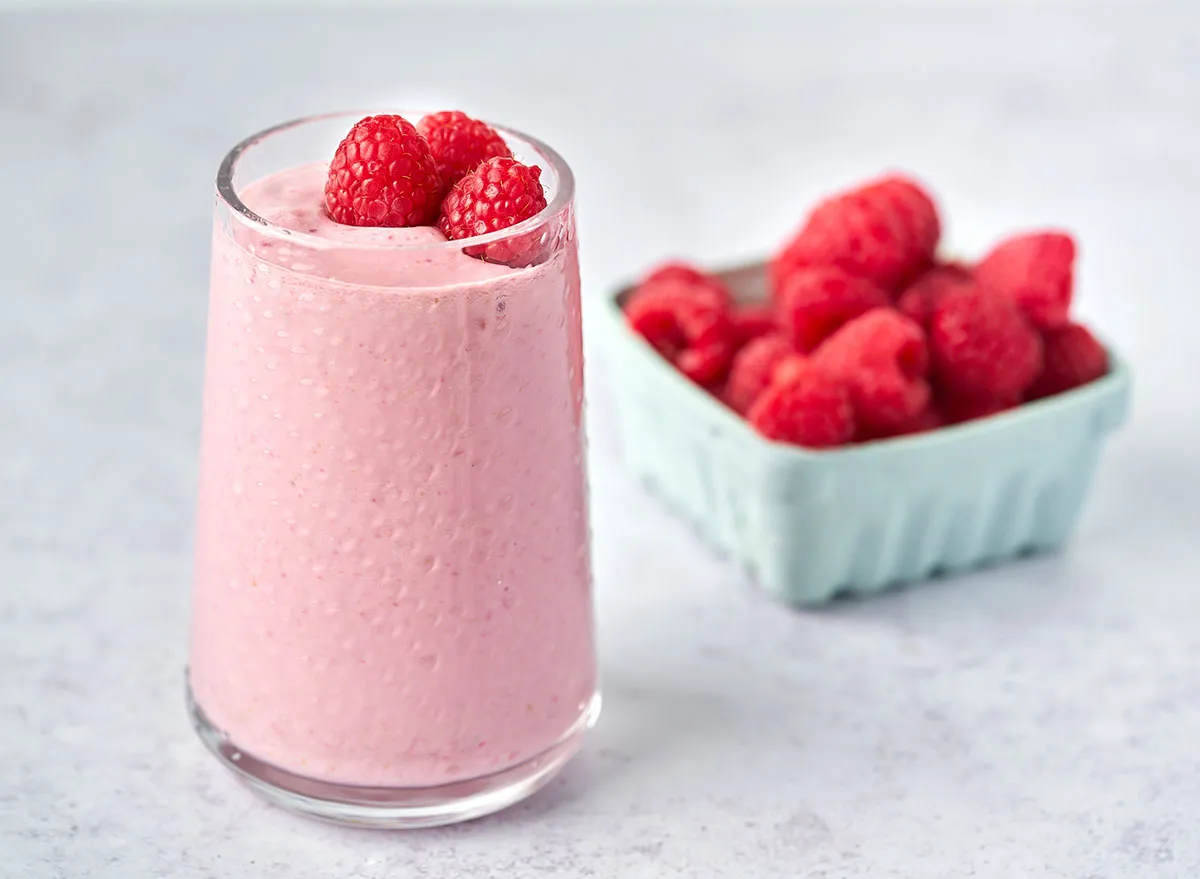 Cashews contain heart-healthy monounsaturated fats, and are protein-rich. They are a great vegetarian source of copper and zinc. Frozen raspberries add a beautiful pink color, 9 grams of fiber, as well as 60% of the daily value of vitamin C to your smoothie.
Get our recipe for Cashew Butter & Raspberry Smoothies.
Pear Cardamom Oats Smoothie
Looking for a new fruit to add to your smoothie routine? Try pears! Bartlett pears are perfect for smoothies since they become soft and juicy when ripe. They're an excellent source of fiber and a good source of vitamin C.6254a4d1642c605c54bf1cab17d50f1e
Get our recipe for Pear Cardamom Oats Smoothies.
Chai Tea and Oats Smoothie
Using tea is a great way to add flavor and health benefits to smoothies. Studies indicate black tea, the base of masala chai, may help provide mental clarity and boost mood and work performance. Not a bad start to the day!
Get our recipe for Chai Tea and Oats Smoothies.
Pumpkin Pie Smoothie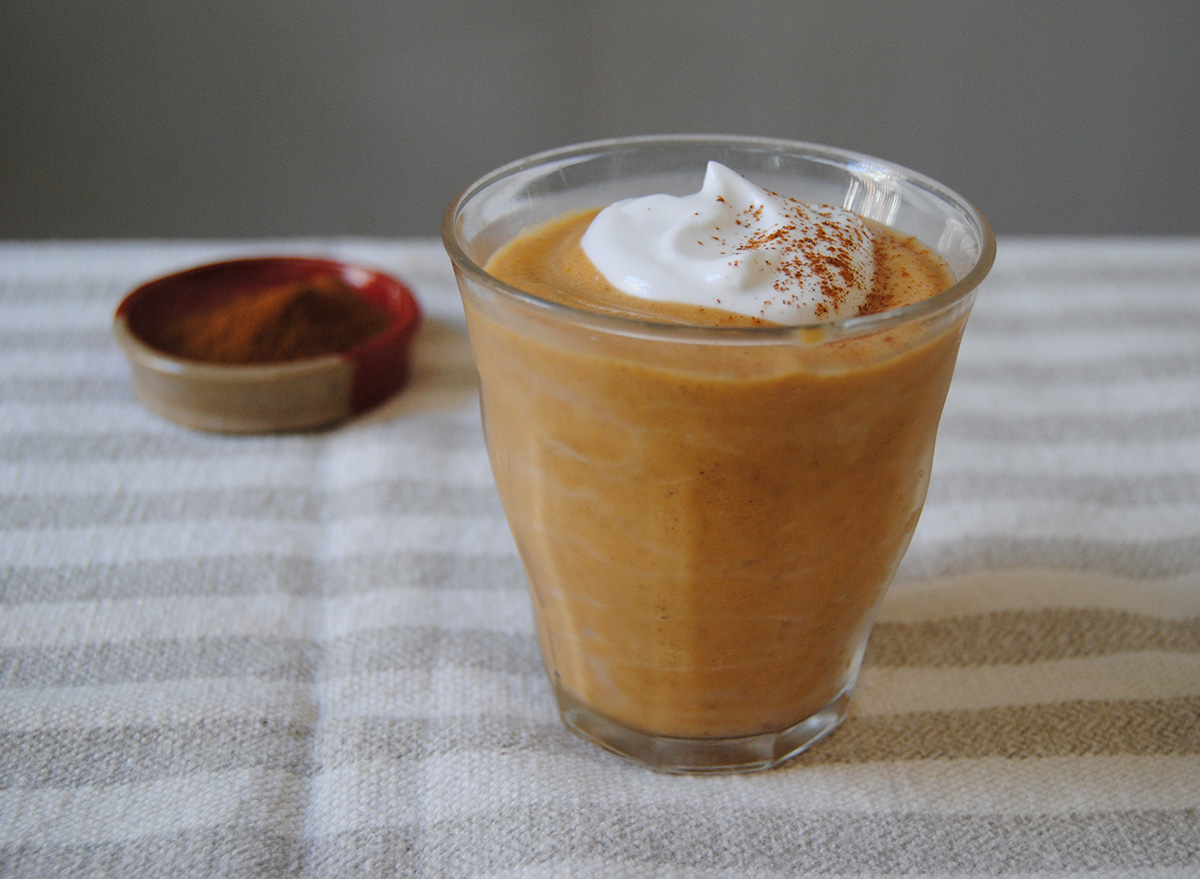 Although this smoothie seems like a seasonal indulgence, all the good fats from the coconut milk and yogurt and the fiber from the pumpkin puree still make this a much better breakfast or afternoon snack than any pumpkin-flavored product or processed treat you could pick up at the store. If you love pumpkin year-round, this is going to be your go-to smoothie no matter what month it is.
Get our recipe for Pumpkin Pie Smoothies.
Green Smoothie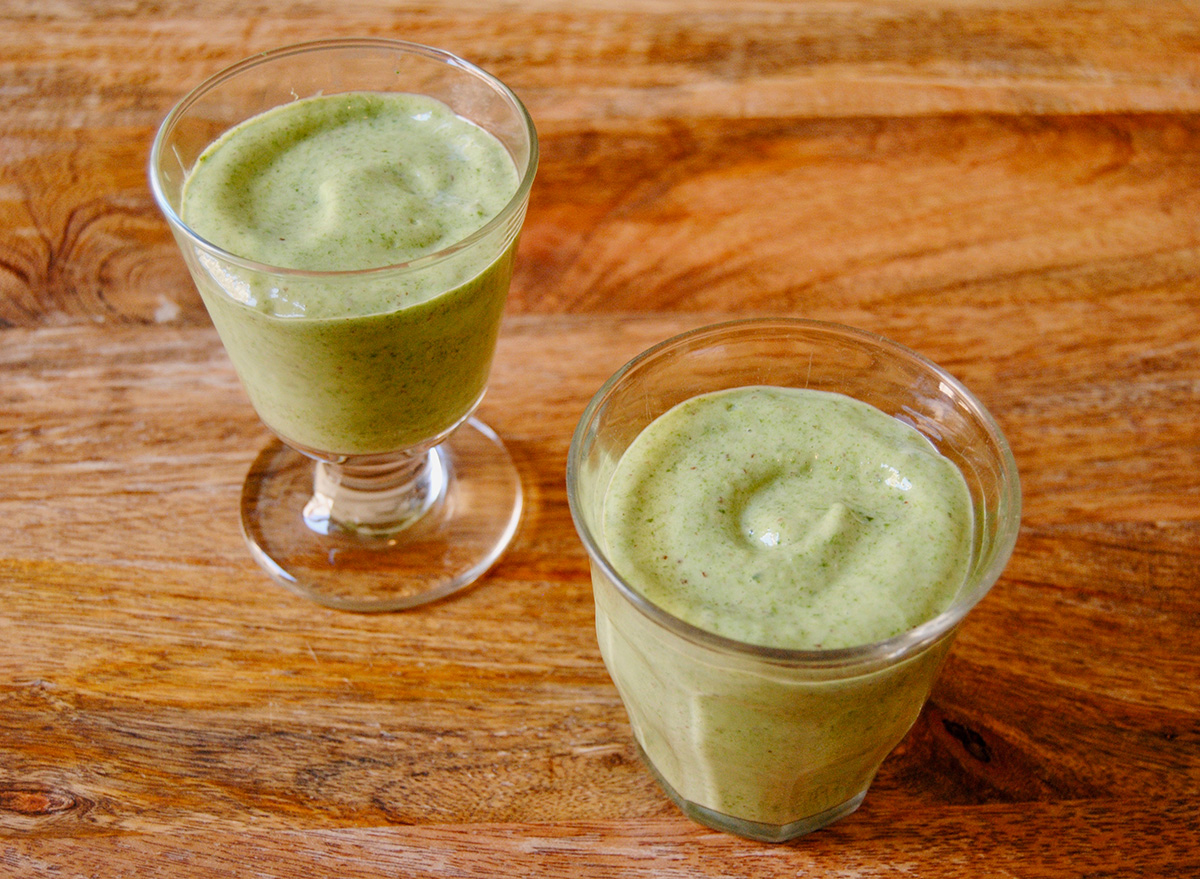 The combination of avocado, flaxseed, and frozen banana keeps the drink thick and silky smooth, which makes it feel like a more satisfying breakfast than a simple juice. Unlike a traditional juice that's missing fiber, this version has satiating protein and fiber to keep you feeling full without the sugar crash a regular juice can give you. Plus, you won't be hungry in an hour!
Get our recipe for Green Smoothies.
Chocolate-Covered Cherry Smoothie Bowl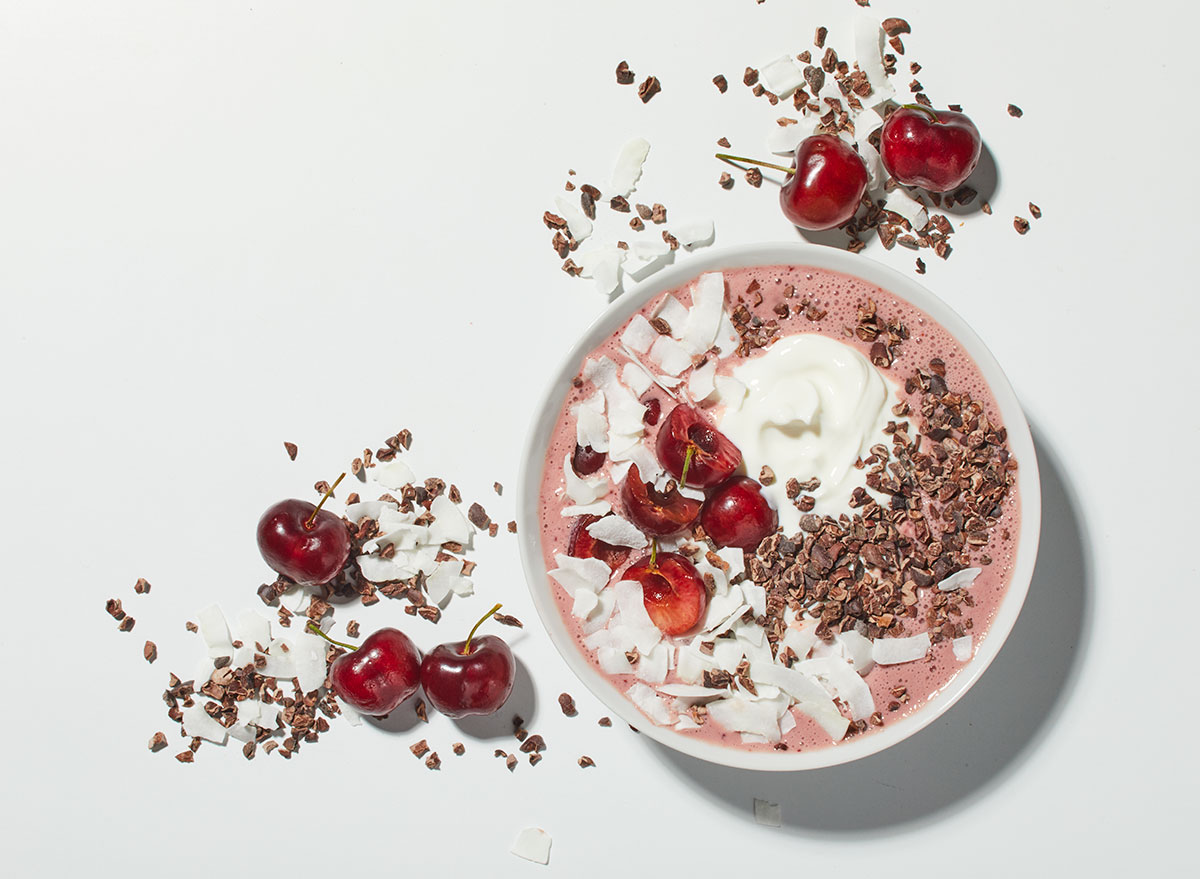 Think of this nutritious breakfast bowl as a healthier alternative to chocolate-covered fruit. This chocolate-covered cherry smoothie bowl recipe has all the fruity, chocolaty goodness you might crave, along with a powerful dose of protein.
Get the recipe for our Chocolate-Covered Cherry Smoothie Bowl.
Dragon Fruit Smoothie Bowl
In addition to the health benefits you'll get from the dragon fruit and the pineapple, this recipe also calls for a half cup of kombucha. The fermented drink is great for your immune system, and it's a good source of probiotics, too. With all the healthy ingredients, this recipe is as nutrient-packed as it is delicious.
Get the recipe for our Dragon Fruit Smoothie Bowl.
Peaches and Kale Smoothie Bowl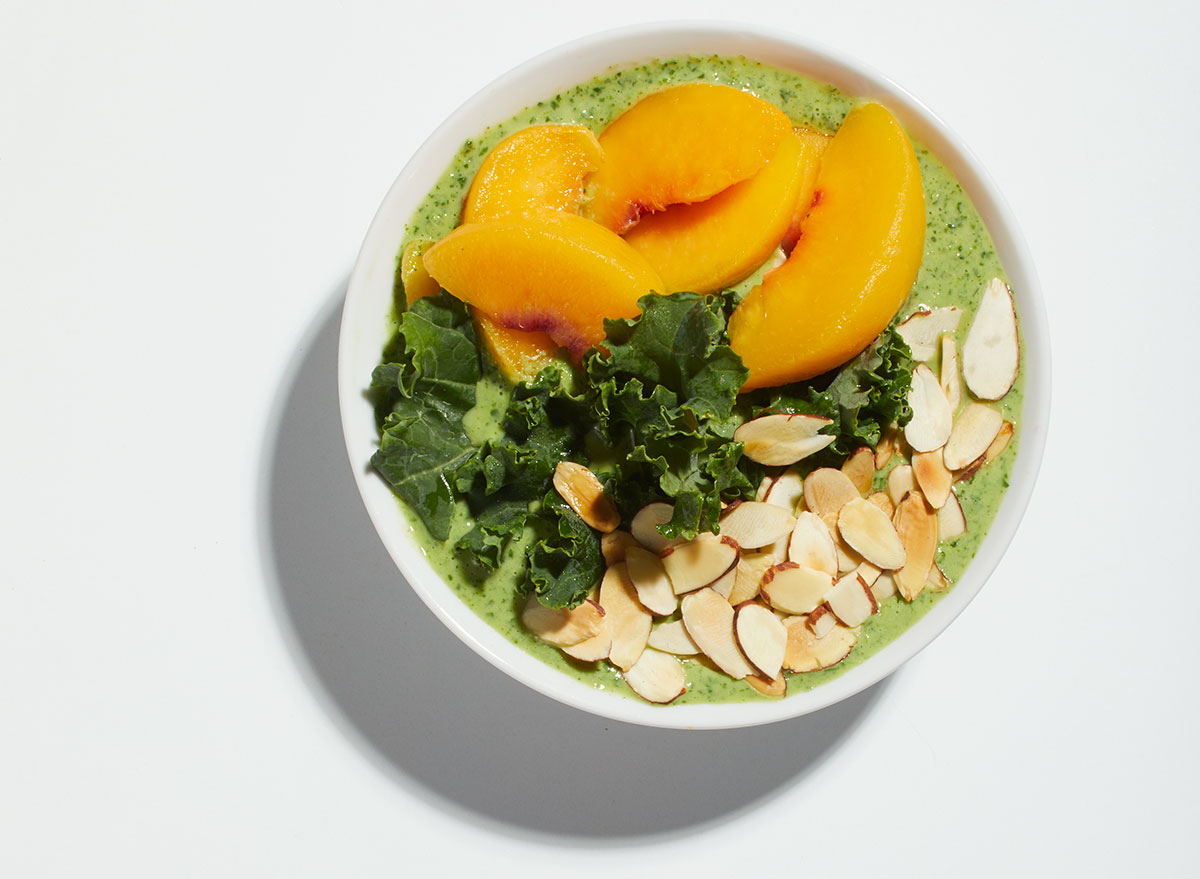 While it's been a major player in the health scene for years, kale is still a superfood and a nutritional powerhouse. It contains lutein and zeaxanthin, which could help with eye health, as well as vitamin A, folate, and vitamin C. If you're looking to add more of the green to your diet without eating yet another kale salad, this sweet bowl is a great place to start.
Get the recipe for our Peaches and Kale Smoothie Bowl.
Golden Mango Smoothie Bowl
Smoothie bowls can be topped with anything that your heart desires. This particular recipe includes kiwi, mango, pomegranate seeds, and coconut chips as toppings for the mango smoothie bowl. However, if you would like to get creative, there are many smoothie bowl recipes to work with! Are you a fan of adding nut butters to your smoothies? How about some seeds? Better yet, sprinkle on some of your favorite granola for an extra satisfying crunch to this easy smoothie bowl recipe!
Get the recipe for our Golden Mango Smoothie Bowl.
Acai-Blueberry Smoothie Bowl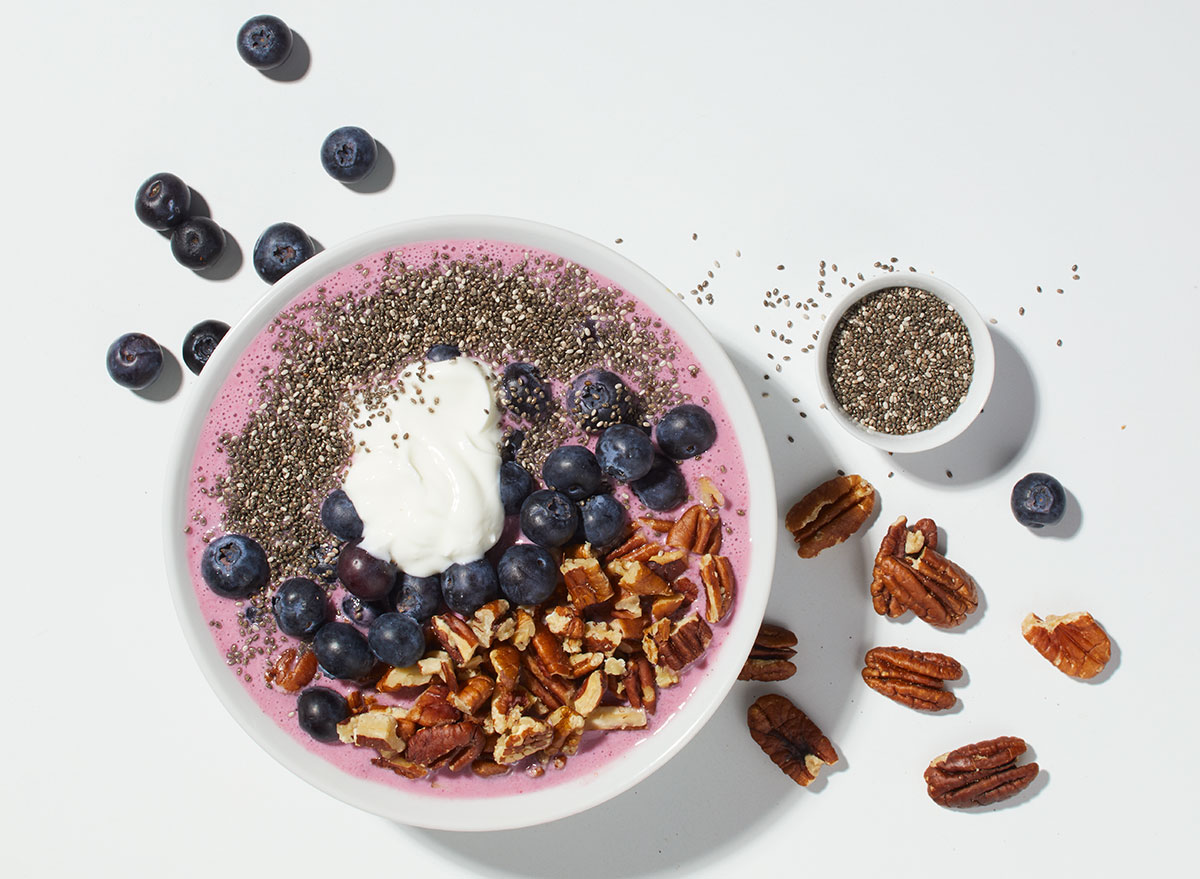 Acai is a superfood, and it's high in omega-3s and antioxidants, so you'll get plenty of health benefits from the acai fruit puree in this recipe. With nine grams of protein and five grams of fiber, this recipe is an easy way to get a nutritious and filling meal that's also free of meat. (If you're vegan, you can easily substitute the yogurt for a plant-based version, too.)
Get the recipe for our Acai-Blueberry Smoothie Bowl.
Mexican Chocolate Smoothie Bowl
Thanks to Greek yogurt, tofu, and roasted almonds, along with the almond milk, this smoothie bowl packs a powerful 11 grams of protein, no meat required. And if you substitute the Greek yogurt for a plant-based option, the recipe can be made vegan, too.
Get the recipe for our Mexican Chocolate Smoothie Bowl.
Coconut-Pumpkin Smoothie Bowl
The base of this vibrant smoothie is a dance of pumpkin and coconut flavors by way of pumpkin puree, pumpkin pie spice, coconut milk, and coconut yogurt. And you won't believe how well they go together. Yes, tropical coconut and fall-ready pumpkin are a match made in heaven.
Get the recipe for our Coconut-Pumpkin Smoothie Bowl.
Smoothie Popsicles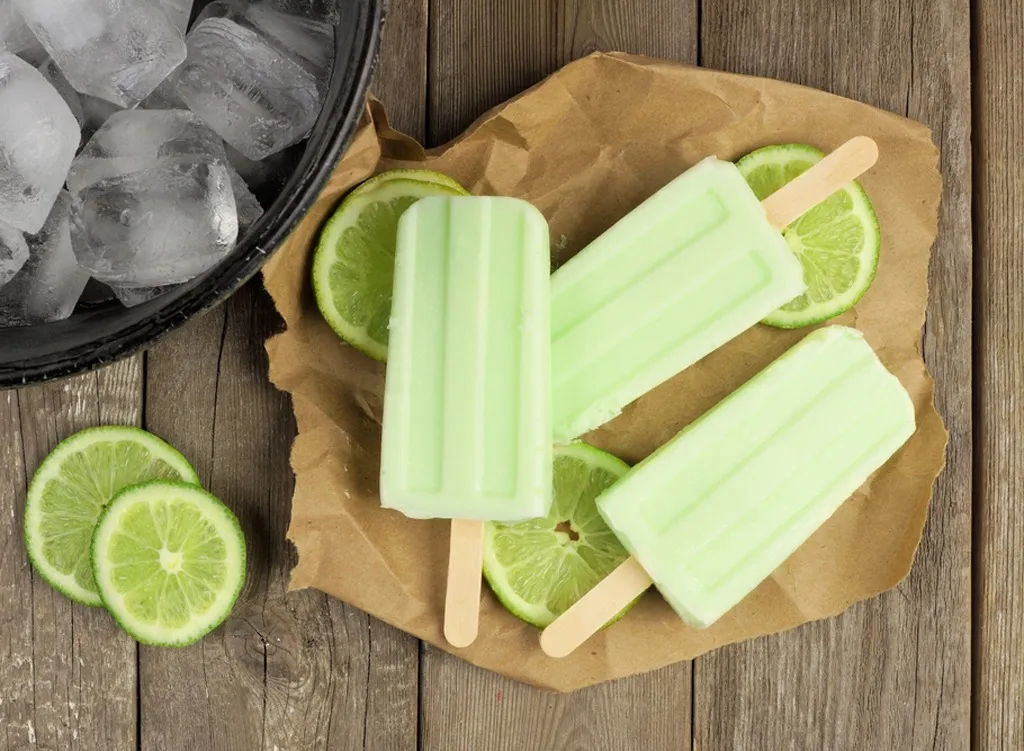 Sun rays bring a hot summer daze and subsequently, a strong craving for something cold, light, and refreshing. Follow these simple steps to turn your favorite smoothie into a lightened-up, refreshing ice pop! It's the perfect way to cool off.
Get our recipe for Smoothie Popsicles.
Eat This, Not That!
Inspired by The New York Times best-selling book series, Eat This, Not That! is a brand that's comprised of an award-winning team of journalists and board-certified experts, doctors, nutritionists, chefs, personal trainers, and dietitians who work together to bring you accurate, timely, informative, and actionable content on food, nutrition, dieting, weight loss, health, wellness, and more.
Read more about Eat This