The Best & Worst Food Trends of 2020
From stress-baking sourdough bread to drinking to-go cocktails, we've been through a lot this year.
2020 was many things, but above all, it was unpredictable. The COVID-19 pandemic forced us all to adapt to a more hygienic, socially distant lifestyle, upending almost every industry literally overnight, and the food industry is no exception.
The pandemic had a profound impact on both food suppliers and the way we consume it, inadvertently giving birth to some of the best—and worst—food trends of this past year. Let's take a look.
For more, check out these 15 Classic American Desserts That Deserve a Comeback.
The Best Food Trends of 2020
Digital menus, mobile ordering, and curbside pickup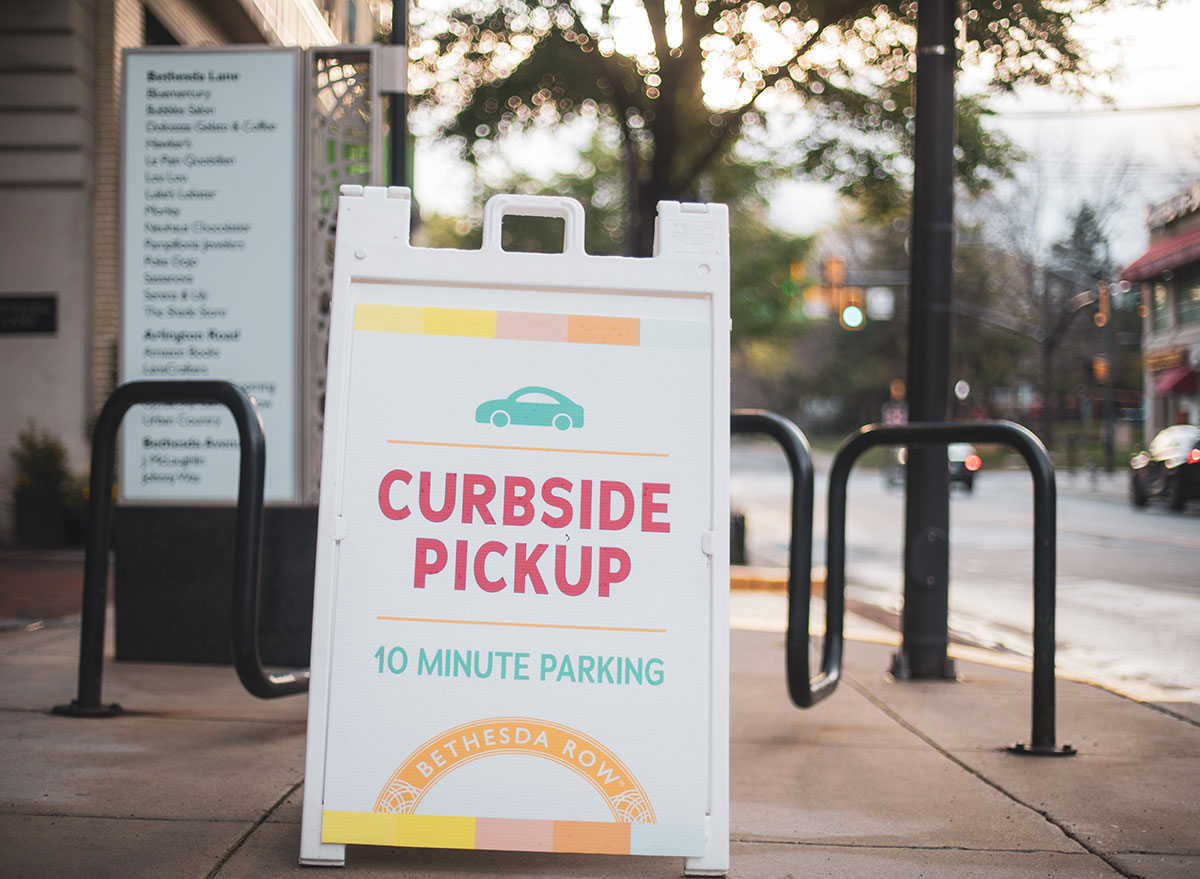 With traditional indoor dining suspended, restaurants had to adapt to serving people while minimizing human interaction, leading to the rise of mobile ordering and curbside pickup. At the beginning of the pandemic, Starbucks required customers to order via the mobile app, while McDonald's and Domino's introduced curbside pickup, bringing your order directly to your parking spot (or sidewalk for us city folk).
Even though sit-down service has resumed, many restaurants have replaced paper menus with digital ones, accessed by scanning a QR code at the table. Some, like the popular Sea Wolf restaurant in Brooklyn, even have customers place their orders and pay on their phones, virtually eliminating the need for a server.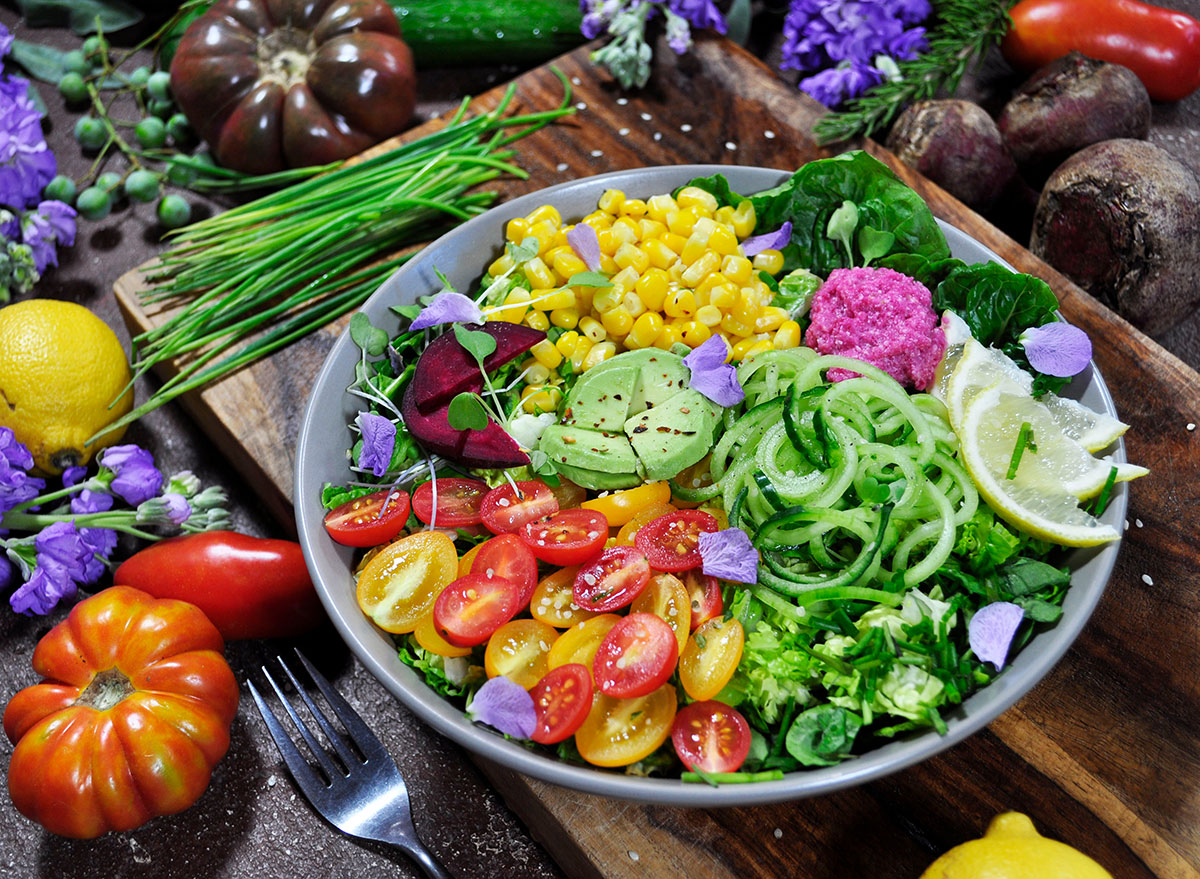 Working from home made it easy for traditional office workers to make homemade lunches, leaving overpriced office lunch staples like Chop't and Sweetgreen utterly empty. These fast-casual spots that used to have lines out the door now have tumbleweeds rolling out front. Why spend $15 on a kale salad with almonds and apricots when you can make one yourself for a fraction of the price? The expensive designer salad is one trend that needed to die. Good riddance.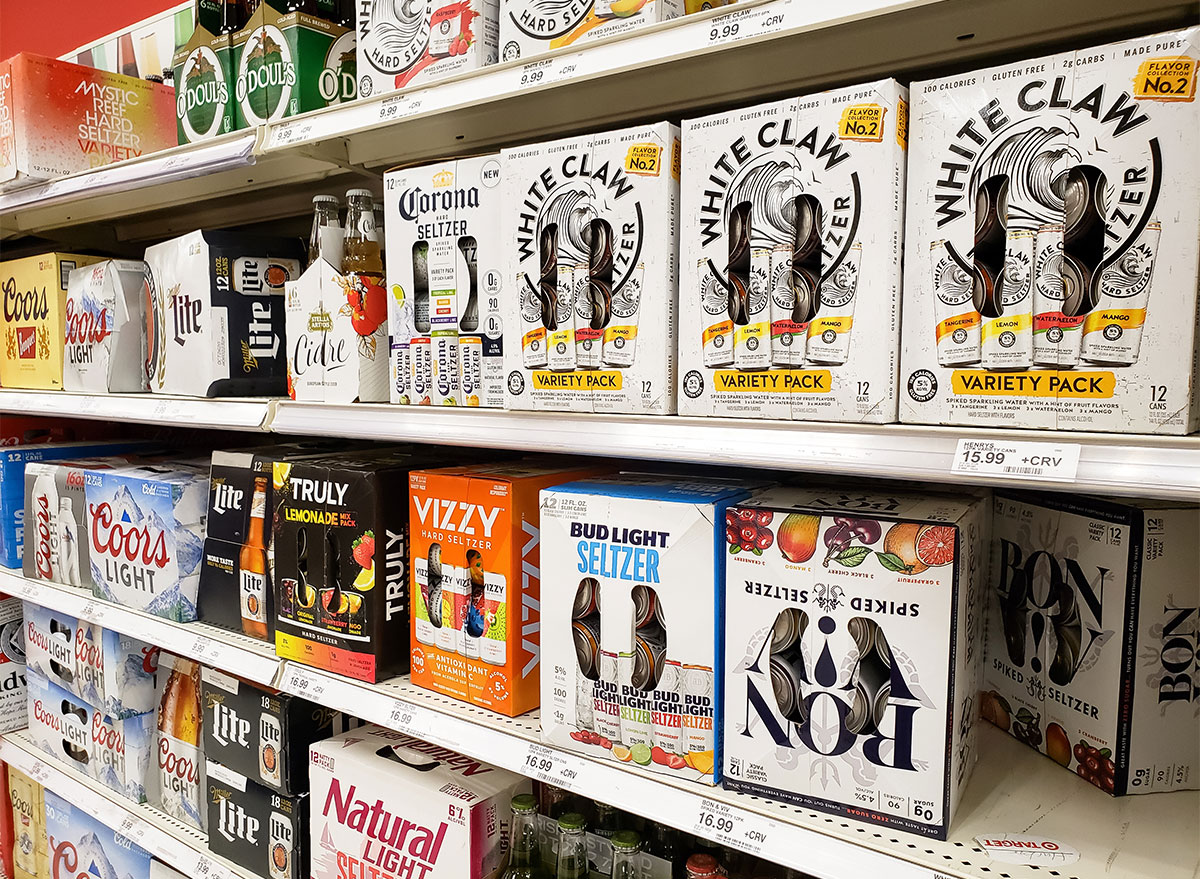 Hard seltzer was also on our list of the hottest food trends of 2019, but this year it exploded in popularity. Nearly every major name in booze launched a line of spiked seltzer. Corona, Bud Light, Natty, Four Loko, Smirnoff, Montauk, Costco's Kirkland Signature line, and even PBR all came out with competitors to the almighty White Claw. In fact, White Claw alone outsold Budweiser last year, and the Claw shows no signs of retracting. Nielsen claims there are more than 65 hard seltzer brands on the market now compared to just 30 last year, so it may not be long before seltzer is outselling beer altogether.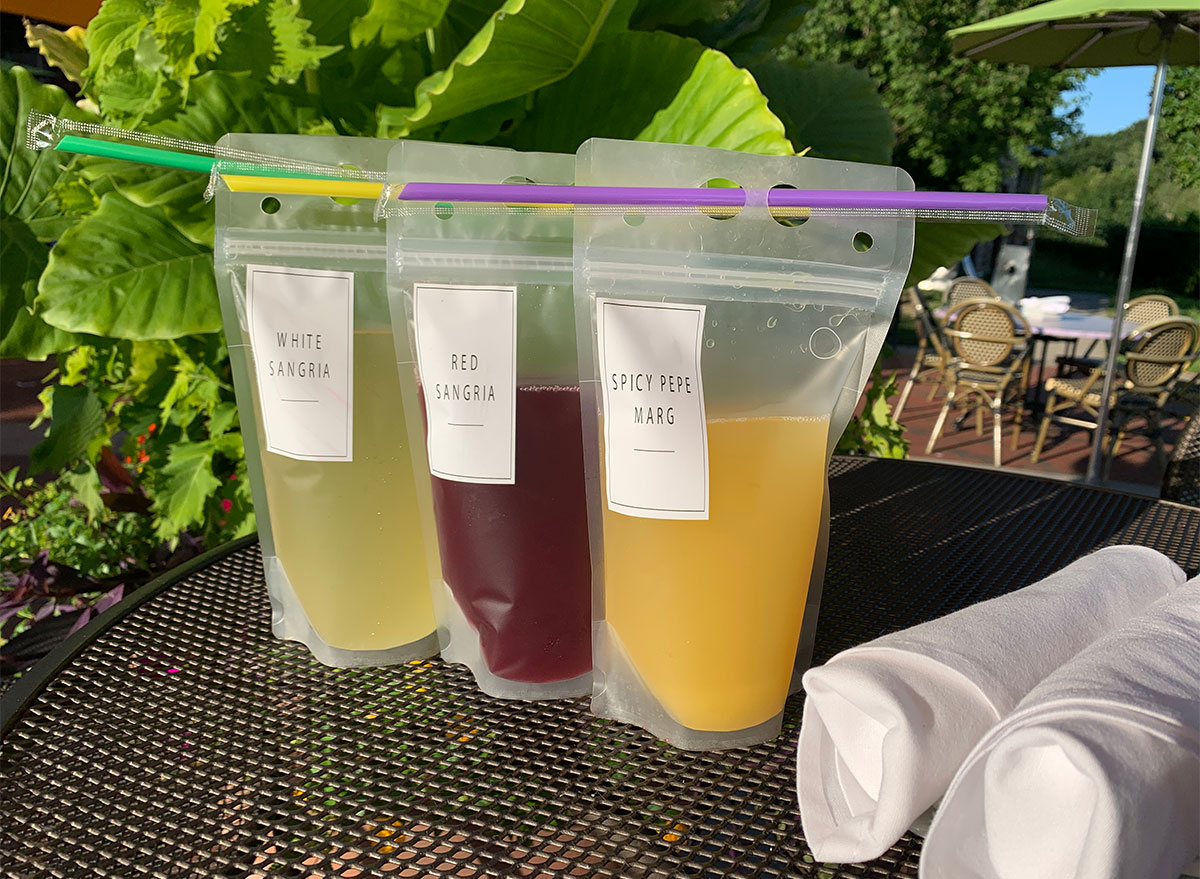 The forced closure of bars and restaurants back in March led to many states legalizing to-go alcohol sales for the first time, turning every city into New Orleans. This led to places offering cocktails to go in massive 17-ounce (and sometimes even larger) pouches, much larger than a traditional drink serving, making this summer the summer of adult Capri Suns. Once you start drinking craft cocktails in the street, you can never go back.
It was impossible to scroll through your social media feed in early April without seeing countless loaves of homemade sourdough bread. Perhaps it was because of the scarcity of bread in grocery stores. Perhaps it was due to the popularity of The Great British Bake-Off. Perhaps it was because people finally had enough time on their hands to make a loaf from scratch. And because sourdough doesn't require yeast, it became every novice bread baker's starter project. As the updated version of the old saying goes, "Give a man a loaf of bread and he'll eat for a day. Teach a man to make a loaf of bread and he'll eat for a lifetime."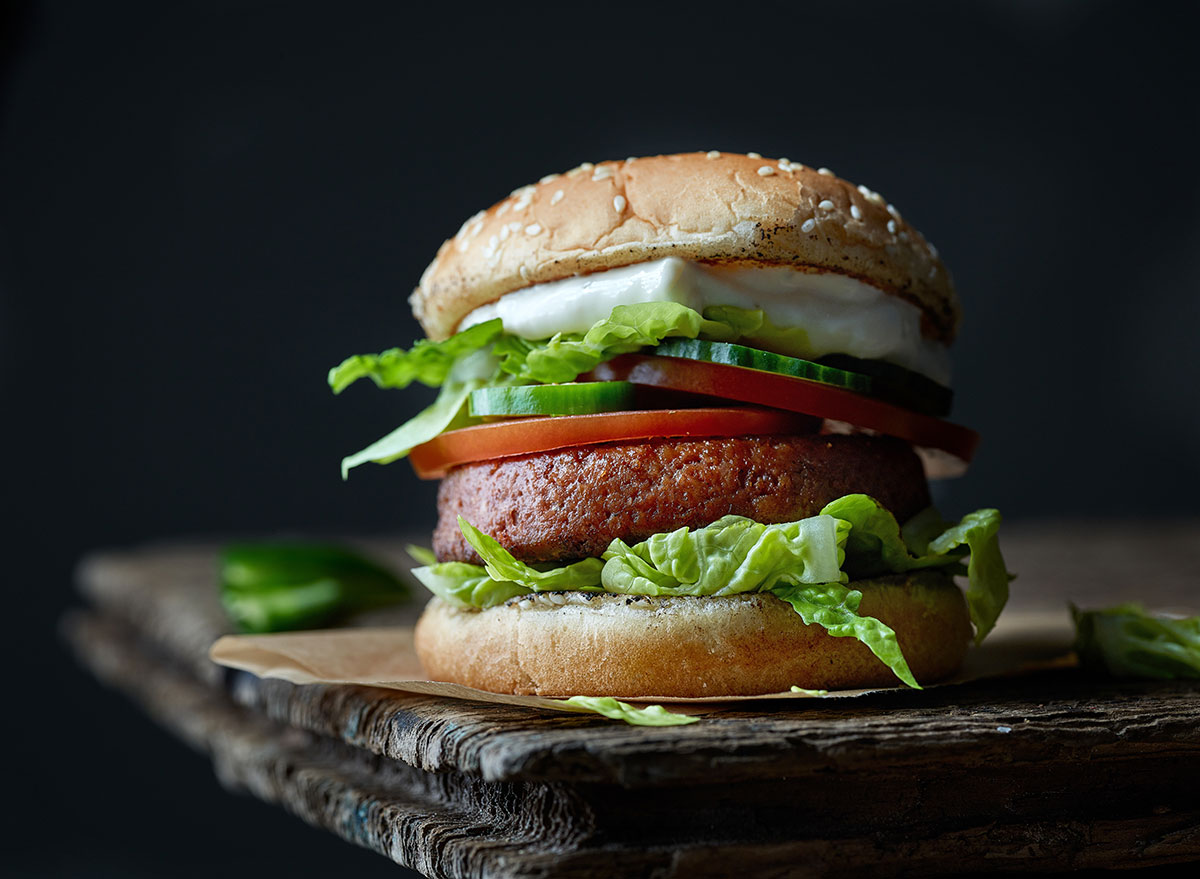 Plant-based trends continued to rise this year despite the entire world turning to shambles. Chobani and Oatly introduced oat-based yogurt, and Van Leeuwen introduced a line of oat milk ice cream. Burger King began testing breakfast sandwiches with plant-based sausage after the success of the Impossible Whopper, while Carl's Jr. and Hardee's added Beyond Sausage sandwiches to the chain's breakfast menu. Most interesting, though, is the rise in fish-free "fish" products. One company, Good Catch, expanded its grocery store presence and won three awards this year for its plant-based crab cakes and tuna.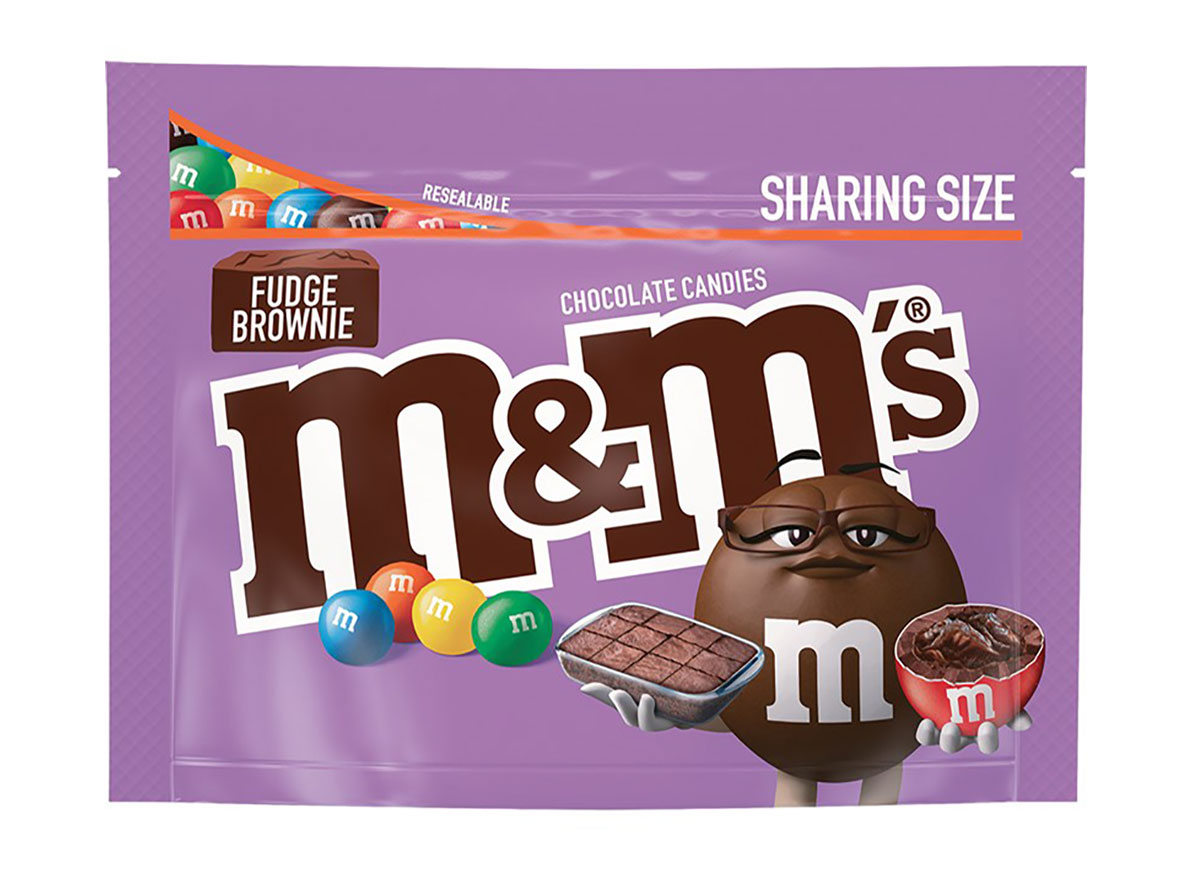 6254a4d1642c605c54bf1cab17d50f1e
These hit the market right when the pandemic went haywire, leaving millions of people to sit in bed and anxiously snack on them. And what better stress snack is there than chocolate filled with more chocolate? The fudge brownie filling is reminiscent of a Little Debbie Cosmic Brownie: soft, dense, and chewy. These M&Ms taste like bite-sized brownies coated in candy. What's not to love?
The Worst Food Trends of 2020
Weird coffee creamer flavors
M&Ms aren't the only ones concocting creative flavors. Flavored coffee creamers have always been popular, but the flavors now go far beyond hazelnut and French vanilla. Now there's Funfetti, Snickers, Oreo, and French toast, just to name a few.
The work-from-home revolution made people forego their Starbucks in favor of a home-brewed cup, putting the spotlight on new creamer varieties. While it's always good to have choices, some of these just don't sound right. International Delight just announced a Fruity Pebbles flavored creamer that will hit the market next year. Gross! There's a reason you drench your cereal in milk, not coffee.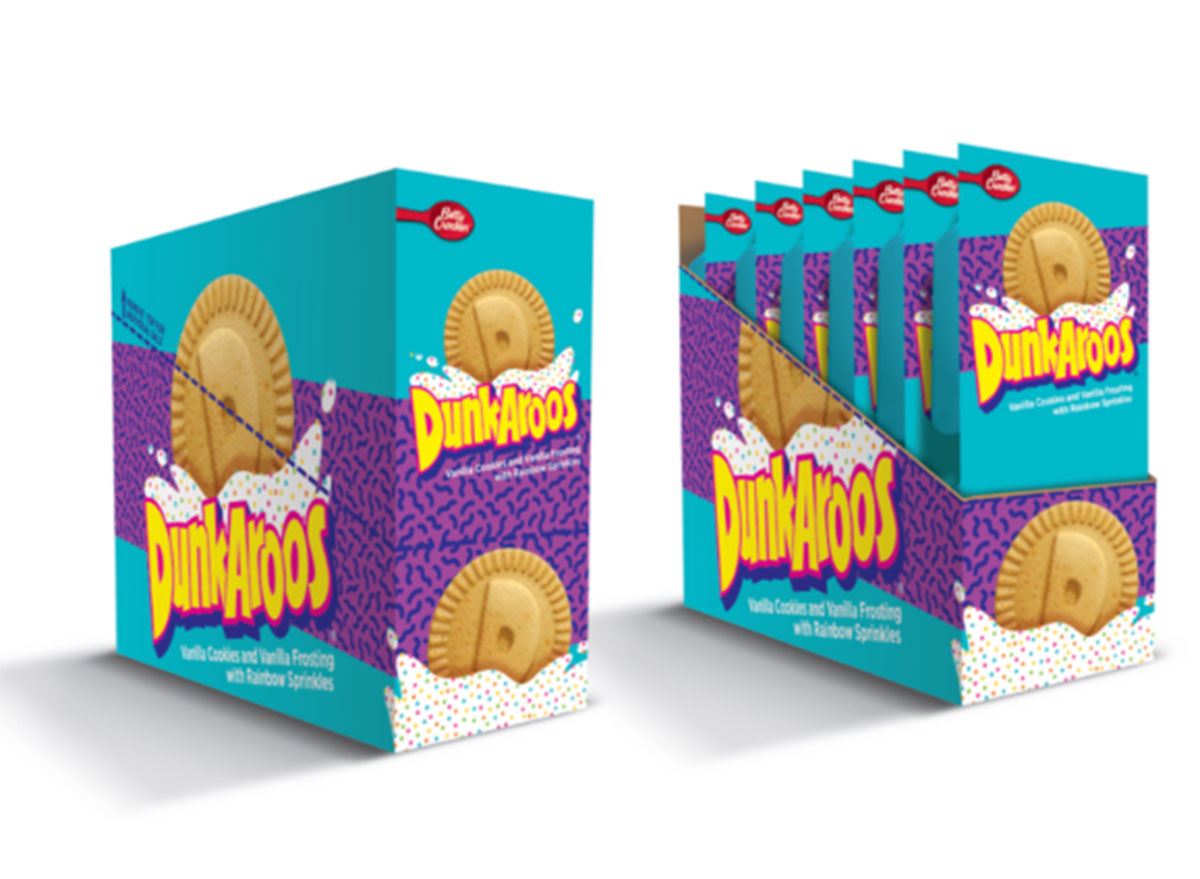 The beloved '90s snack made its triumphant return this year, but will it ever relive its former glory? The bite-sized cookies with a side of frosting were all the rage in elementary school cafeterias 20 years ago but steadily declined in popularity as health-consciousness rose in the 2000s. Millennials nostalgic for their childhood may buy a pack or two, but it's tough to believe that parents today would make Dunkaroos a staple of their child's lunchbox now that there's so much emphasis on creating healthy habits.
The end of McDonald's All Day Breakfast
McGriddle fans rejoiced in 2015 when McDonald's rolled out all-day breakfast in all of its stores nationwide. Sadly, all-day breakfast was one of COVID's earliest casualties, with McDonald's pulling the plug just a week after the lockdown began, aiming to "simplify operations" for its franchisees. With no announced plans for it to return, combined with the fact that people aren't going out to breakfast as much during the pandemic, all-day breakfast may end up in the McGraveyard with the McPizza and the McDLT.
Restaurants permanently closing due to COVID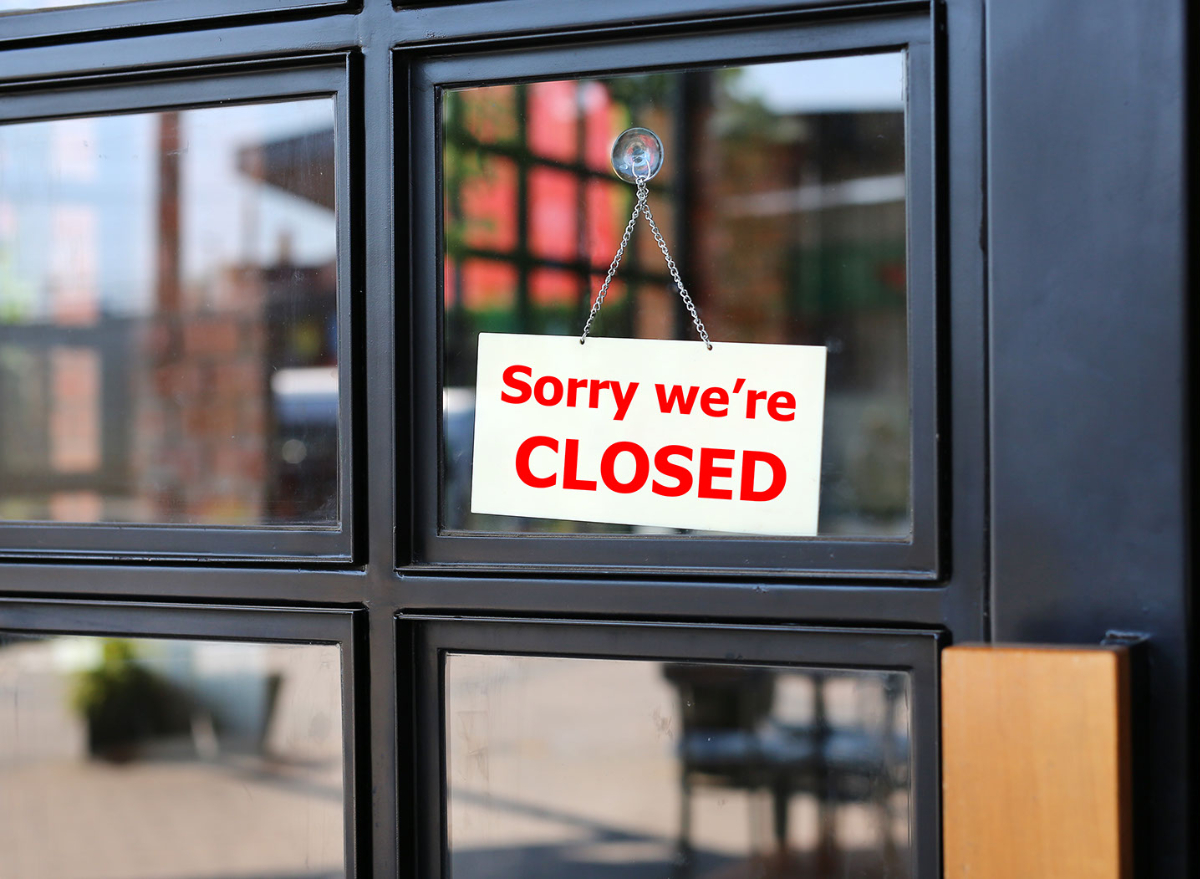 This was perhaps the saddest food trend of this year. Restaurants were operating as usual one day, only to be forced to shut down indefinitely the next. While most restaurants turned to takeout and delivery, that revenue alone just wasn't enough for many, forcing permanent closures from coast to coast. New York City favorites like Baohaus and Otto have shut their doors forever, and this trend doesn't appear to be slowing down. The National Restaurant Association estimated in September that 100,000 restaurants nationwide had closed, and barring any federal relief, that number will likely only grow.
Discontinued grocery products due to COVID
Restaurants aren't the only ones scaling back these days. Lockdowns and social distancing have created shortages on the supply side, leaving holes on grocery store shelves. Amy's Kitchen scaled down its product line from 228 products to just 71. PepsiCo discontinued 20% of its products, while Progresso nearly halved its soup selection, with 40 varieties disappearing out of an original 89. (Luckily, we went through them all and picked the top 10).
Pandemic limitations forced brands to come to terms with a psychological phenomenon called "The Paradox of Choice," which claims that consumers become overwhelmed when faced with too many similar choices. So while it may initially be disheartening to no longer be able to buy your favorite soup, in the long run, it may lead to shorter, less stressful trips to the grocery store.
Boozy ice cream has been around for a few years now. But with people stuck at home consuming copious amounts of both liquor and ice cream, it's no surprise that the lovechild between the two exploded in popularity. Brands like Tipsy Scoop and Mercer's Dairy ship flavors with 5% ABV, the former infused with liquor, the latter infused with wine. The trend is getting so big that Gov. Cuomo legalized liquor-infused ice cream in New York this summer in an effort to boost both liquor and dairy producers during these trying times. Cheers to that!
Comfort food all day, every day
The last decade may have been all about healthy habits, but 2020 has, without question, been the year of comfort food. When we're stressed, we turn to childhood staples like Oreos, pizza, and mac and cheese. A survey of 2,000 Americans found that consumption of pizza is up 55%, hamburgers up 48%, and ice cream up 46%. Our comfort food cravings are so strong that, bizarrely, 35% of respondents to a FarmRich survey of 2,000 people said they would name their kid "Pizza" to receive a lifetime supply of pizza. This trend may not be great health-wise, but if it can quench our collective anxiety for even a little bit, let's eat!
For more, don't miss these 108 most popular sodas ranked by how toxic they are.
Luke Gralia
Luke Gralia is a food and lifestyle writer by day and a stand-up comedian by night in New York City.
Read more about Luke