The Best Black Friday Deals at Costco
Don't miss this chance to stock up and save on staples for all your winter meals.
Costco already offers stellar deals on groceries throughout the year, but on Black Friday, you can save even more on your favorite staples.
Now is the time to stock up for the winter season, so why not buy the bulk package of quick-bake mozzarella sticks? Think about it: You can store whatever you don't use right away in the freezer. Or, if you plan on having several servings at once, you can keep in the refrigerator and heat them up for an easy appetizer for the family that week.
Another idea? Pick up a few extra artisan rolls for your turkey leftovers, or surprise your immediate family with a savory and, secretly, budget-friendly steak. (Related: 100 Easiest Recipes You Can Make.)
If your New Year's resolution is to save more, this is a great way to start. Here are seven food-related deals you'll find at Costco this Black Friday—also known as Super Friday at the warehouse—and why you'll want to snag them before they're gone.
Of course, if you visit the store in-person, be sure to follow best practices for grocery shopping during the COVID-19 pandemic. In fact, The CDC Wants You to Follow These 9 Grocery Shopping Rules Right Now.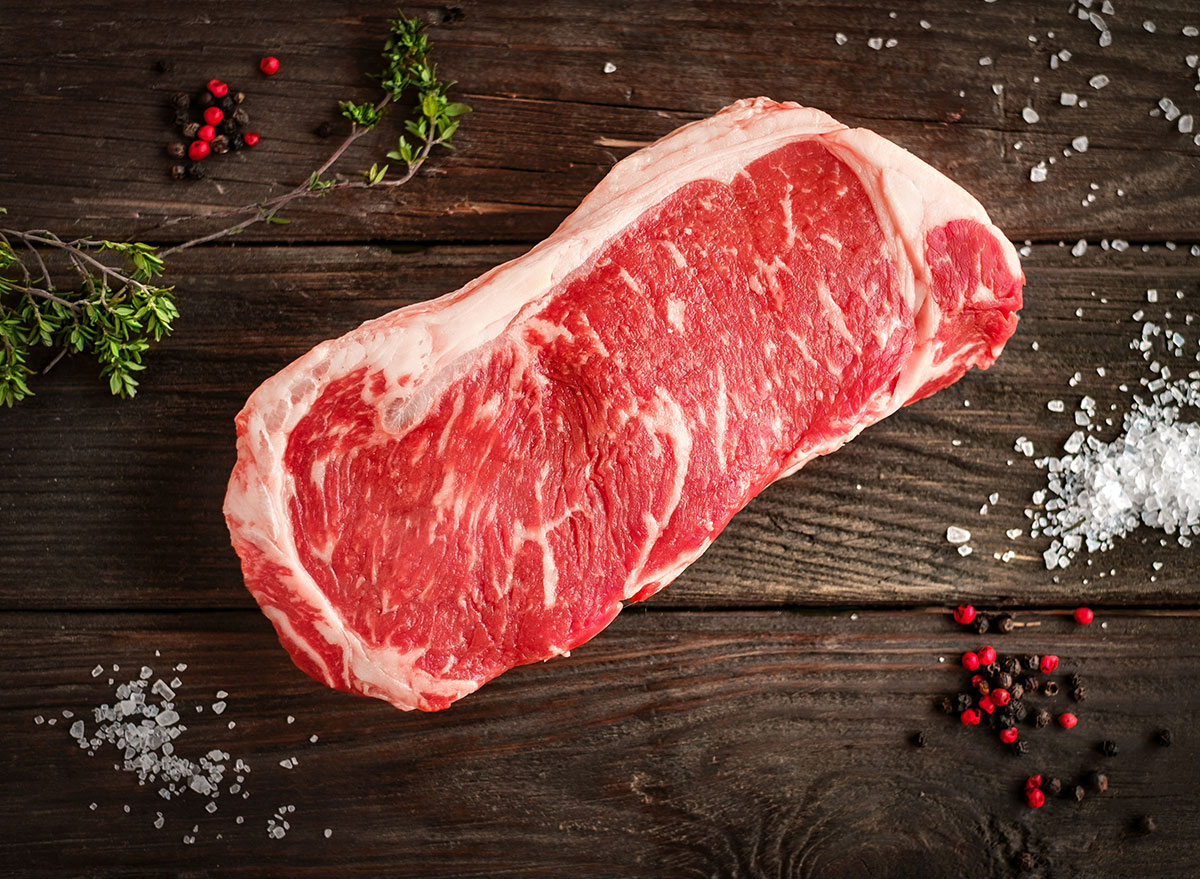 Beef lovers, rejoice. From Nov. 27-30, you can get $25 off per package (with no limit) of USDA Prime Beef Loin Top Loin Whole (New York). Note: This is a warehouse-only deal, and is available for delivery at a higher price.
"New York strip is the kind of thing that most families probably have on special occasions, and it's not a cheap cut of meat," says Julie Ramhold, consumer analyst with DealNews.com. "You can understand why saving a whopping $25 on this for Black Friday is such a good deal. Tuck it away for your next special occasion dinner."
Didn't know you could buy fine steak from Costco? Find out other elevated food items the store sells in bulk for less in 50+ Cheap Costco Buys That Make the Membership Worth It.
A great staple to have on hand for quick weeknight dinners, Kirkland Signature Fresh Boneless & Skinless Chicken Breasts are $5 off per package (with a limit of five) from Nov. 27-30. This is a warehouse-only deal and selection varies by location. You can also order for delivery at a higher price.
"At $5 off per package, you can stock up for less, whether it's for the busy holiday season or you're anticipating a healthier diet come Jan. 1," says Ramhold. "Depending on your store, you could probably expect to pay around $30 for a package of these normally, so this is definitely a deal that'll make your wallet and holiday budget happy."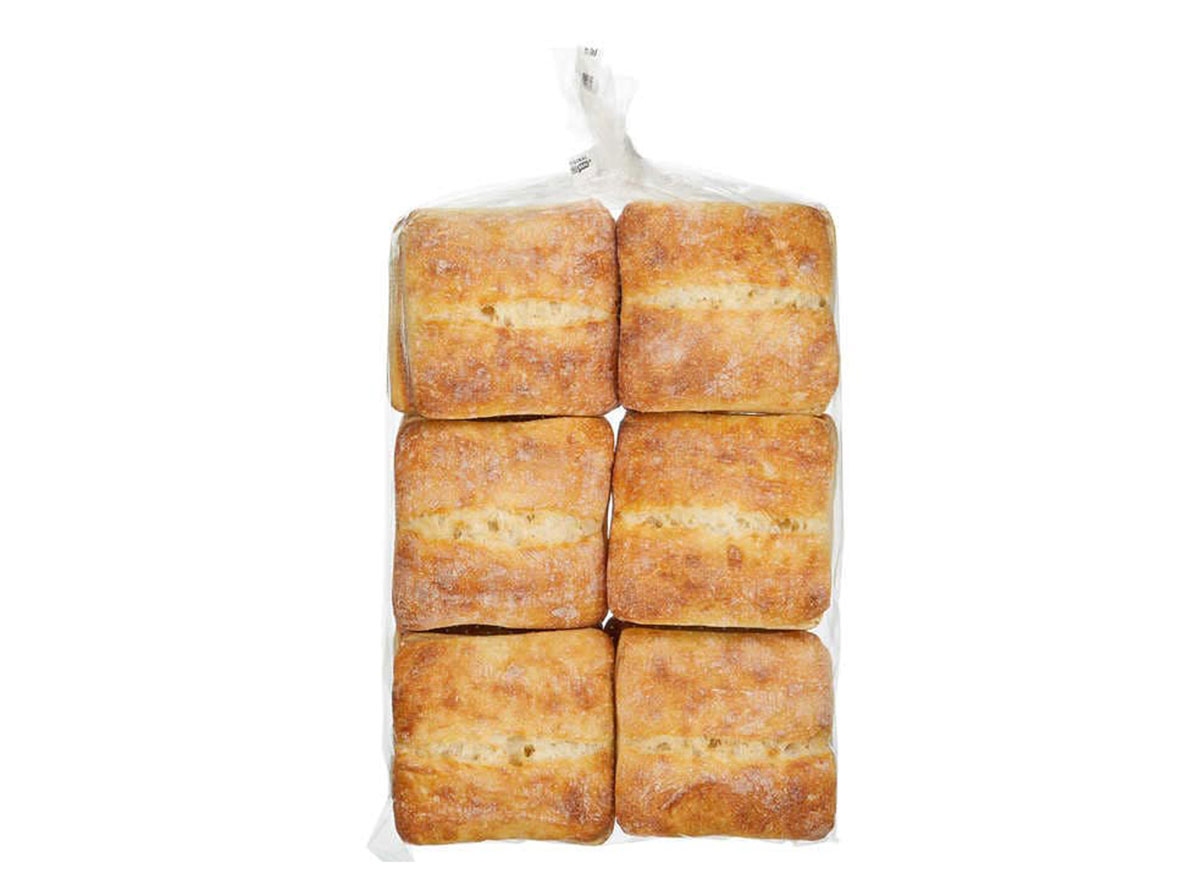 Delicious, soft rolls are a staple in most holiday meals, so make sure you have enough to go around. From Nov. 27-30, you can get $1 off a 12-count package of artisan rolls (no limit) in Costco warehouses, and delivery is available at a higher price.
"Costco already has affordable prices on bakery goods and saving an extra $1 is a nice perk," says Ramhold. "These are also big enough that they could ostensibly serve as the foundation for leftover turkey sandwiches." (Related: 7 Best Items at Costco's Bakery.)
Take $8 off each package of Whole Boneless Pork Loin (with a limit of two packages) in Costco warehouses, but only from Nov. 27-30 this year. Or, if you want it delivered, you can arrange that for a slightly higher price.
"Costco already has great prices on different meat, but these pork loins are especially affordable," says Ramhold. "At our Costco, a good-sized pork loin will set us back around $20, which isn't bad. Saving $8 means spending roughly $12 on a pork loin that should easily make about four meals, depending on what you cook."
And for more tips on simplifying cooking, don't miss these 15 Costco Foods That Make Meal Prep Easy.
Petite Cuisine Mozzarella Sticks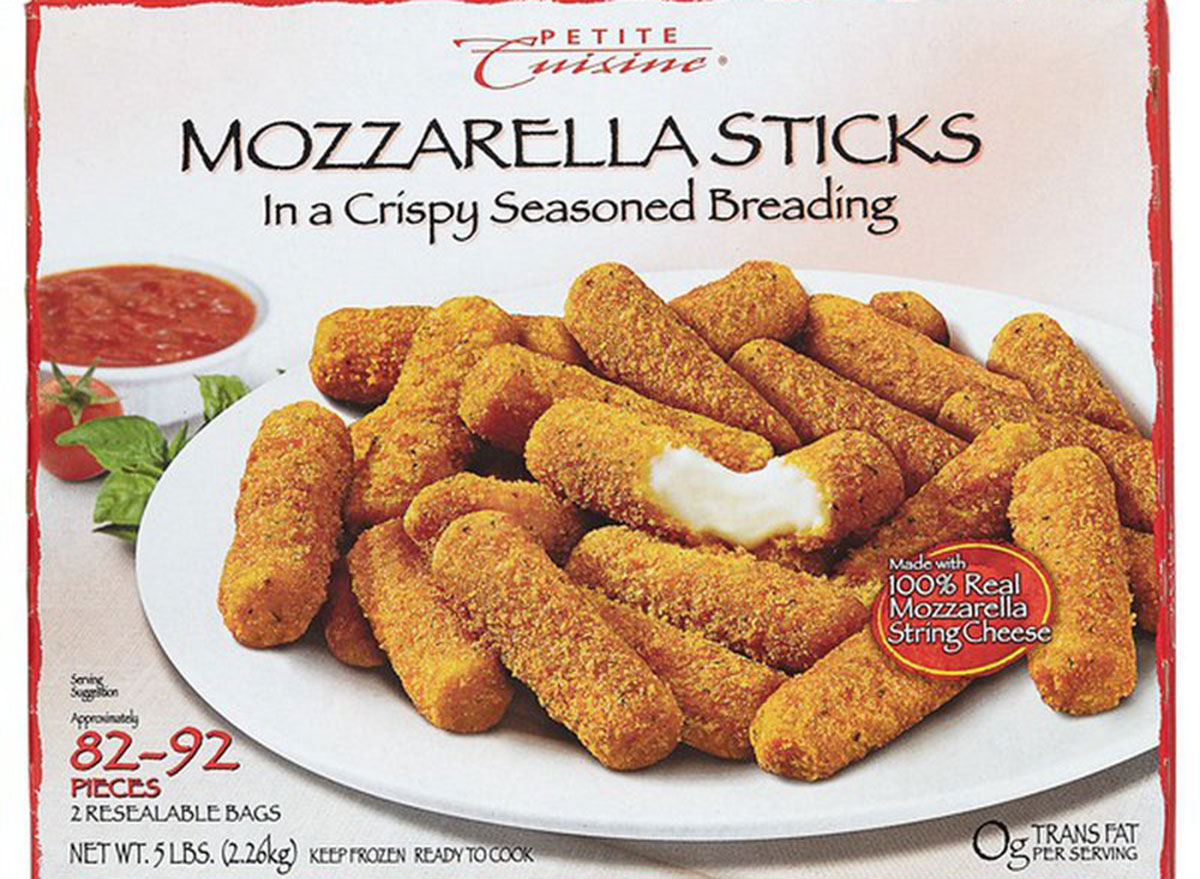 This crowd-pleasing, finger food is being offered at a more-than-reasonable price this year. You can save $5 on a 5-pound package of Petite Cuisine Mozzarella Sticks in Costco warehouses from Nov. 27-30. The best part of this deal? There's absolutely no limit, meaning you can buy as many 5-pound bags as you want and still score that discount on each one.
"It's the busiest time of year for many folks, and these cheese sticks are one of my favorite quick snacks I like to keep on hand," says Ramhold.
Keurig K-Cup Pods: Crafted Classics Collection
If you feel like you're always running out of pods for your Keurig machine, stock up with a 72-count variety pack and save $6  in Costco warehouses and online from Nov. 27-30—with an early online-only start date of Nov. 26. Just keep in mind this discount will only be applied on up to five packages. With an original warehouse price of $32.99, this mega pack comes down to just $26.99.6254a4d1642c605c54bf1cab17d50f1e
"I love having a Keurig brewer, but cups can get expensive, no matter what brand you buy," says Ramhold. "The great thing about this Keurig collection is that it'll amount to about 37 cents per cup and there are six different varieties. This is a great deal!"
Instead of going in-store to pick it up, you could have this product delivered straight to your home for just a few dollars more. And, don't miss 19 Money-Saving Tips Every Shopper Should Know for more insight on how to save money this holiday season.
NutriBullet Blender Combo
Do you have a goal of eating healthier than ever in 2021? Get started now with a blender that whips up nutritious, filling smoothies. From Nov. 27-30, take $30 off a NutriBullet Blender Combo (on up to five blenders), with an early online-only start date of Nov. 26. This blender features a 1200W motor and comes with three speeds and a pulse setting, plus a 64-ounce pitcher, 32-ounce cup, 24-ounce handle cup, two lids, and four stainless straws.
With an original warehouse price of $99.99, you can pay just $69.99—excluding shipping and handling if ordering online—for this powerhouse blender.
"We've seen a single blender go for around $72 this year, so to see this combo for even less and to include everything it does is impressive," says Ramhold. "This is a great gift for yourself or someone else who may be trying to jump on the healthy food train."
And for more on saving big dollars, here are the 30 Best Grocery Shopping Tips of All Time.