12 Delicious Ways to Use Thanksgiving Leftovers
Put that turkey and cranberry sauce to good use.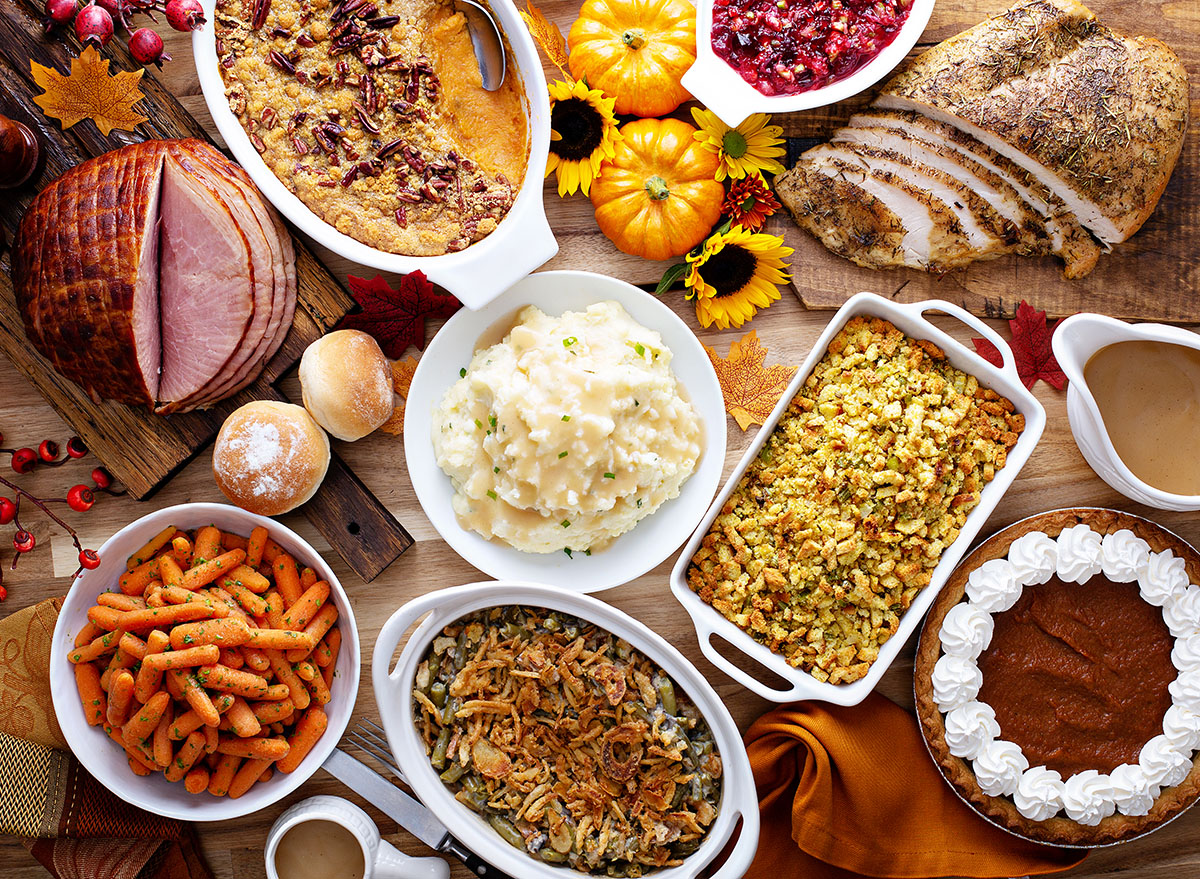 So, it's the day after Thanksgiving, and you're left with a fridge full of leftover food. Yes, the meal was delicious—but how are you going to put all that stuffing and turkey to good use? You certainly don't want all of that festive food to go to waste, but there are only so many times you can eat the same meal over and over again.
If you're anticipating some Thanksgiving meal fatigue, we've got you covered. These leftover Thanksgiving recipes will ensure that nothing goes to waste.
And for more, check out What Happens to Your Body When You Eat Turkey.
Sunrise Sandwich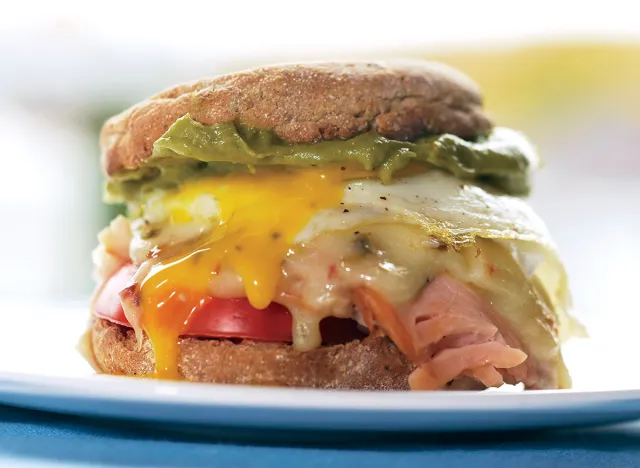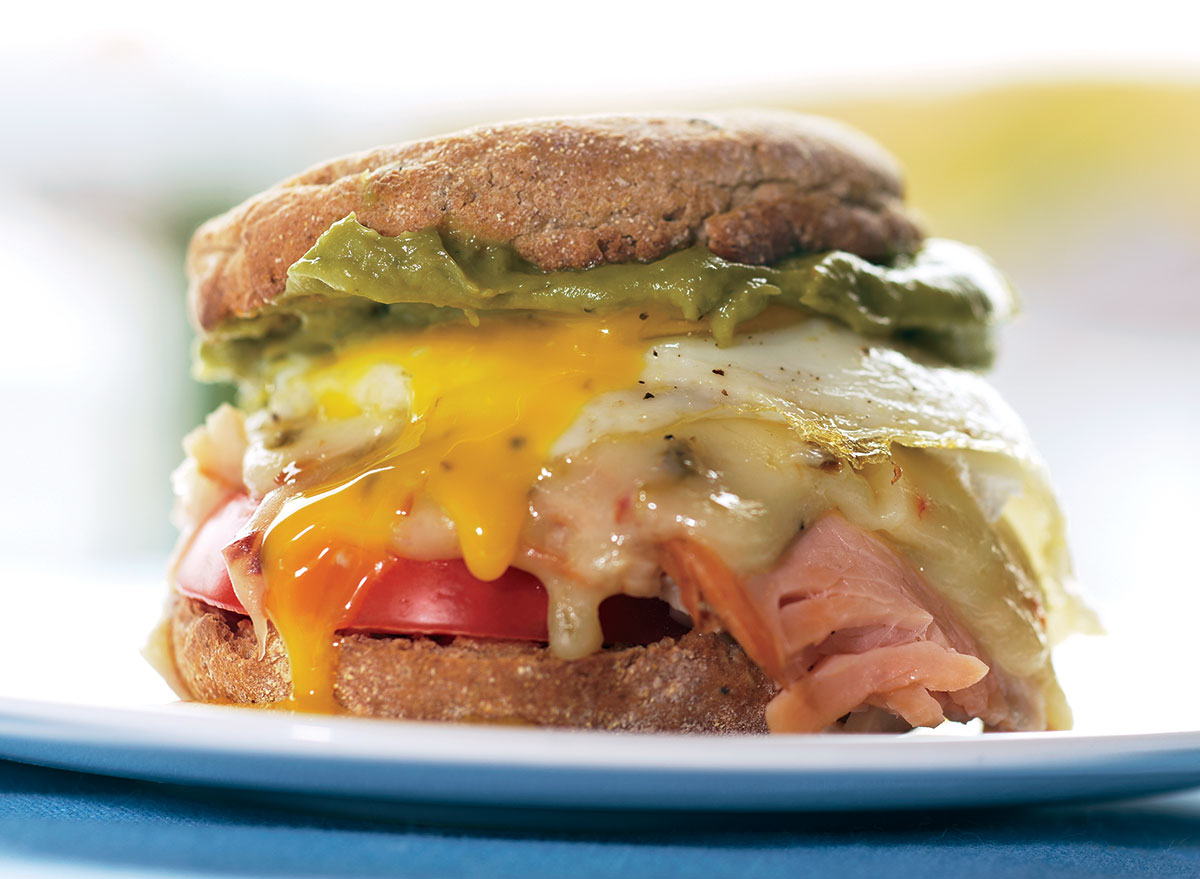 Sandwiches are some of the easiest and most delicious ways to use your Thanksgiving turkey leftovers. This sunrise sandwich calls for smoked turkey, but you can use any type of leftover turkey for this one.
Get our recipe for Sunrise Sandwich.
Turkey BLT Salad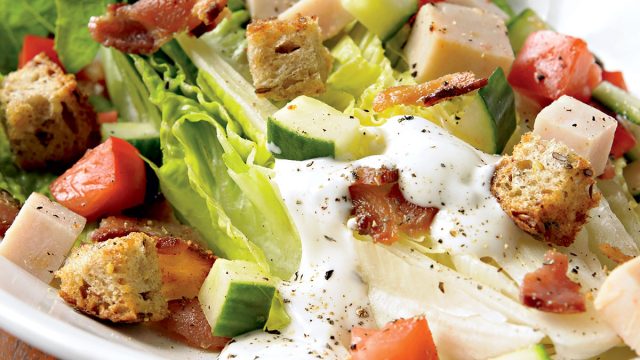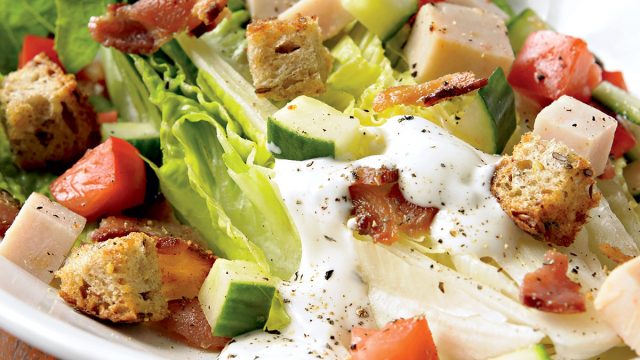 You've most likely heard of a BLT, but have you ever tried a turkey BLT salad? This turkey salad uses deli turkey cut into cubes, but the recipe will still work with leftover Thanksgiving turkey, as well. Just add some lettuce, cucumber, tomatoes, and your favorite croutons, and you've got yourself an easy leftover meal.
Get our recipe for a Turkey BLT Salad.
Bacon and Avocado-infused Turkey Gobbler Sandwich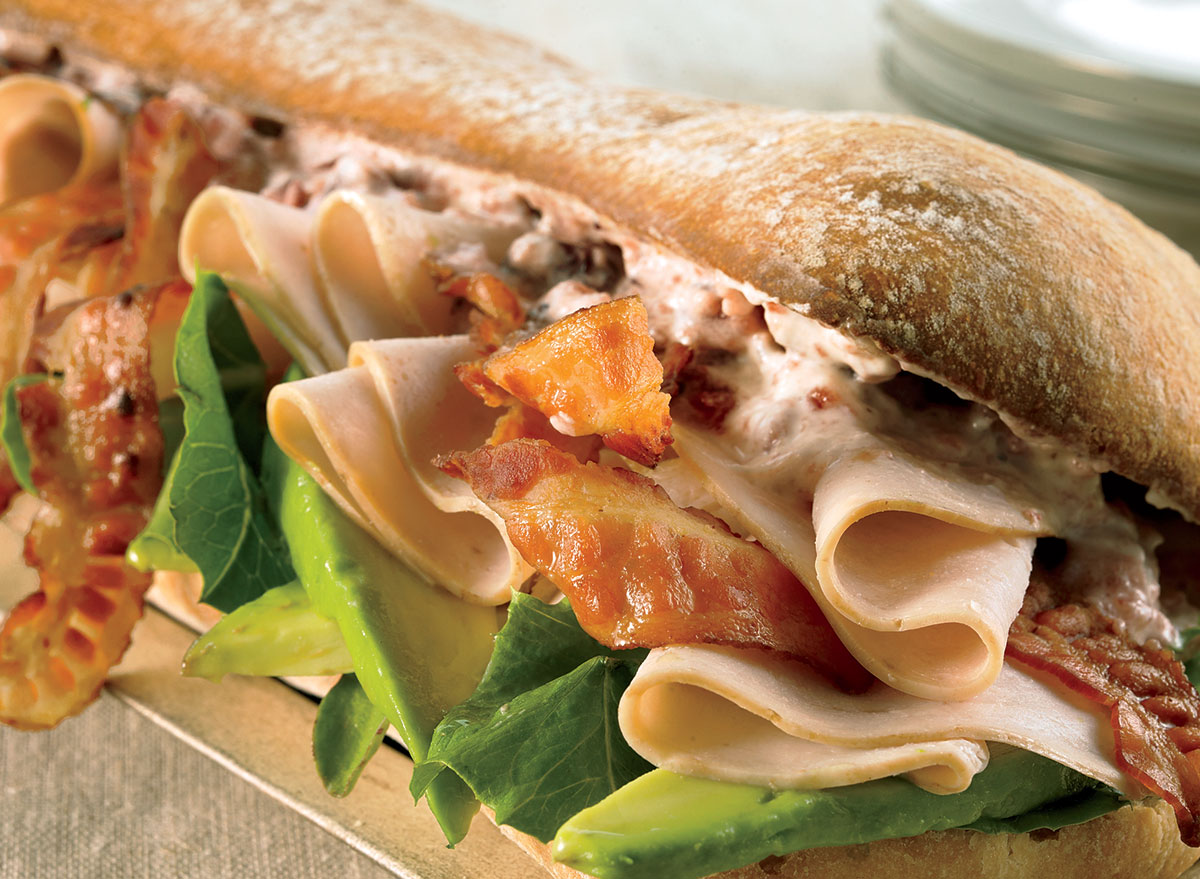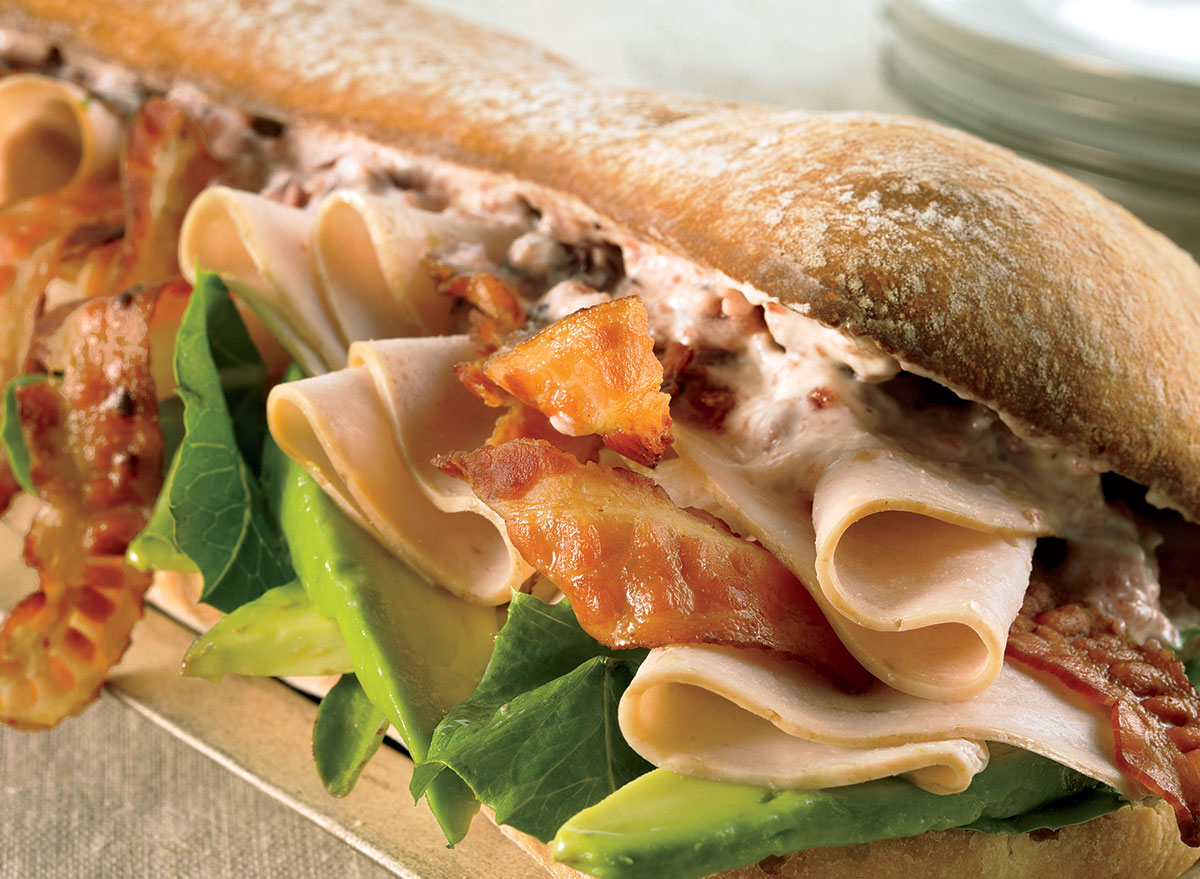 When all else fails, turn that leftover turkey into a sandwich. This one combines bacon and fresh greens with the inevitable leftover turkey and cranberry sauce from Thanksgiving dinner.
Get our recipe for a Bacon and Avocado-infused Turkey Gobbler Sandwich. 
Spinach-pomegranate Salad With Roasted Turkey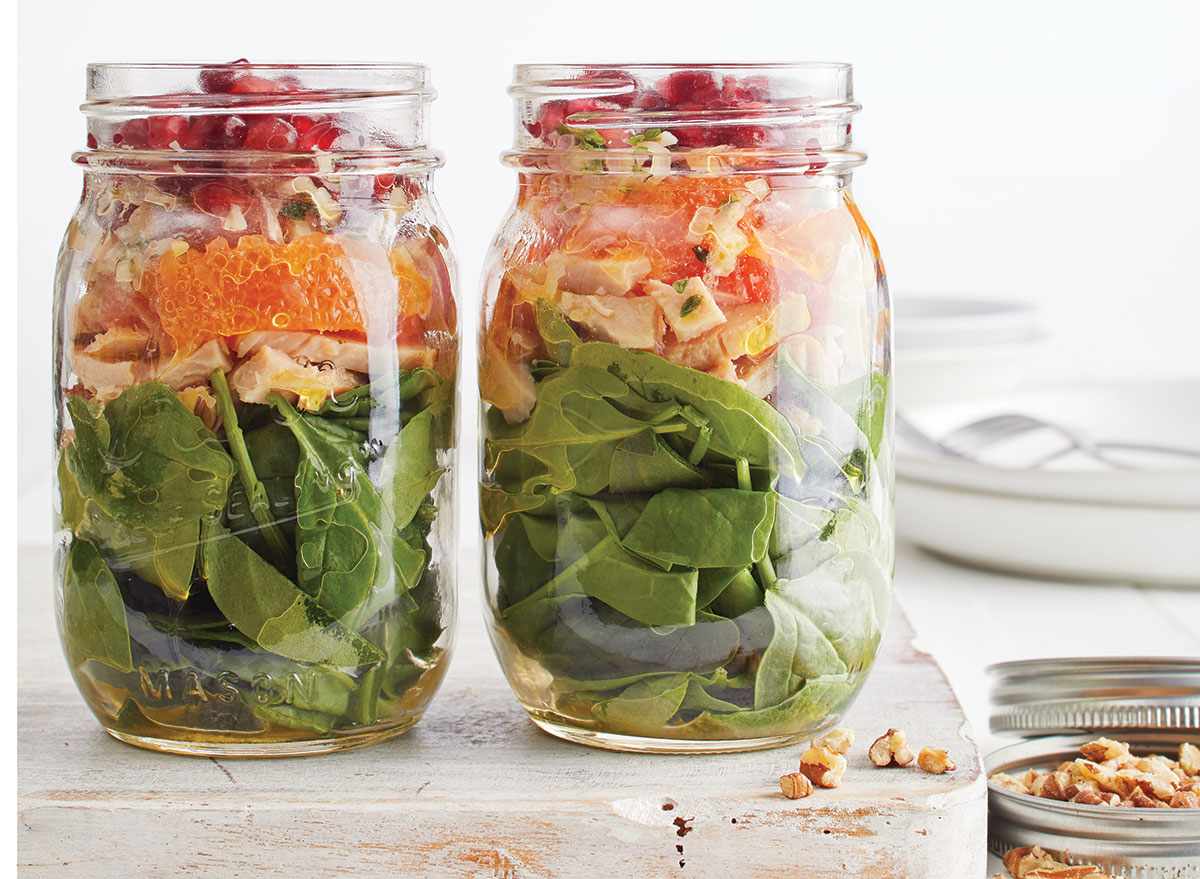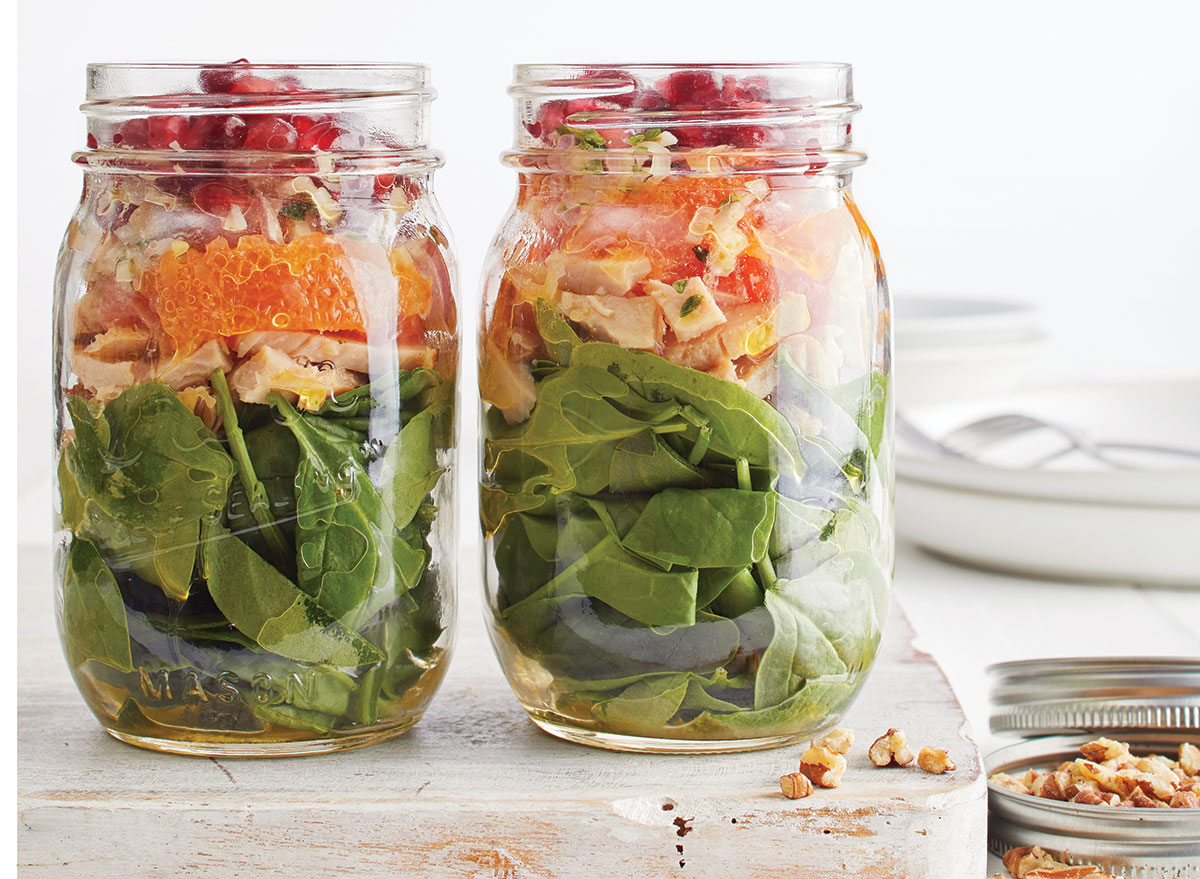 Feeling like eating a lighter meal after Thanksgiving dinner? Add some of that leftover roasted turkey into an easy salad.
Get our recipe for a Spinach-pomegranate Salad With Roasted Turkey. 
Turkey & Waffles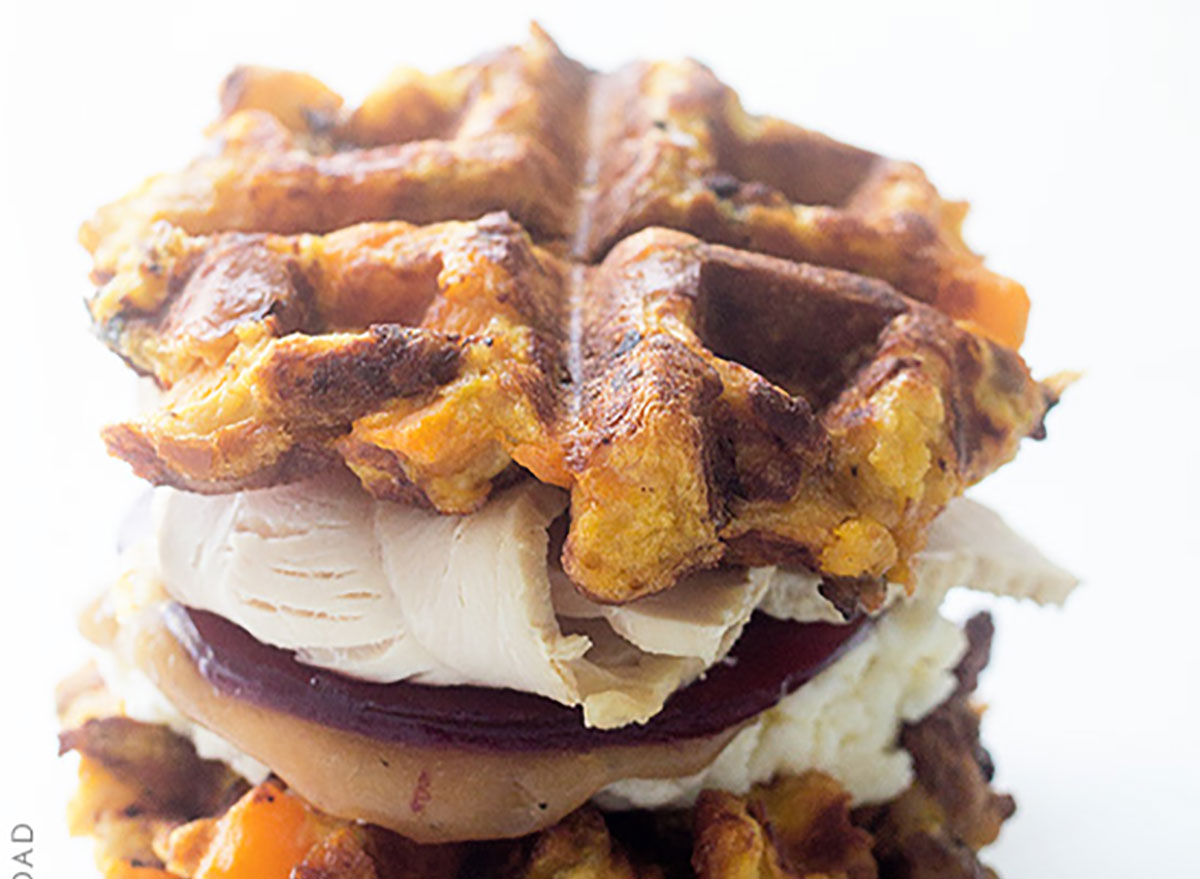 You've heard of chicken and waffles, but what about turkey and waffles? This inventive recipe turns that leftover turkey and stuffing into a tasty breakfast. If you've never tried "waffled stuffing" before, give it a try!
Get the recipe from Real Food by Dad. 
Thanksgiving Leftover Breakfast Sandwiches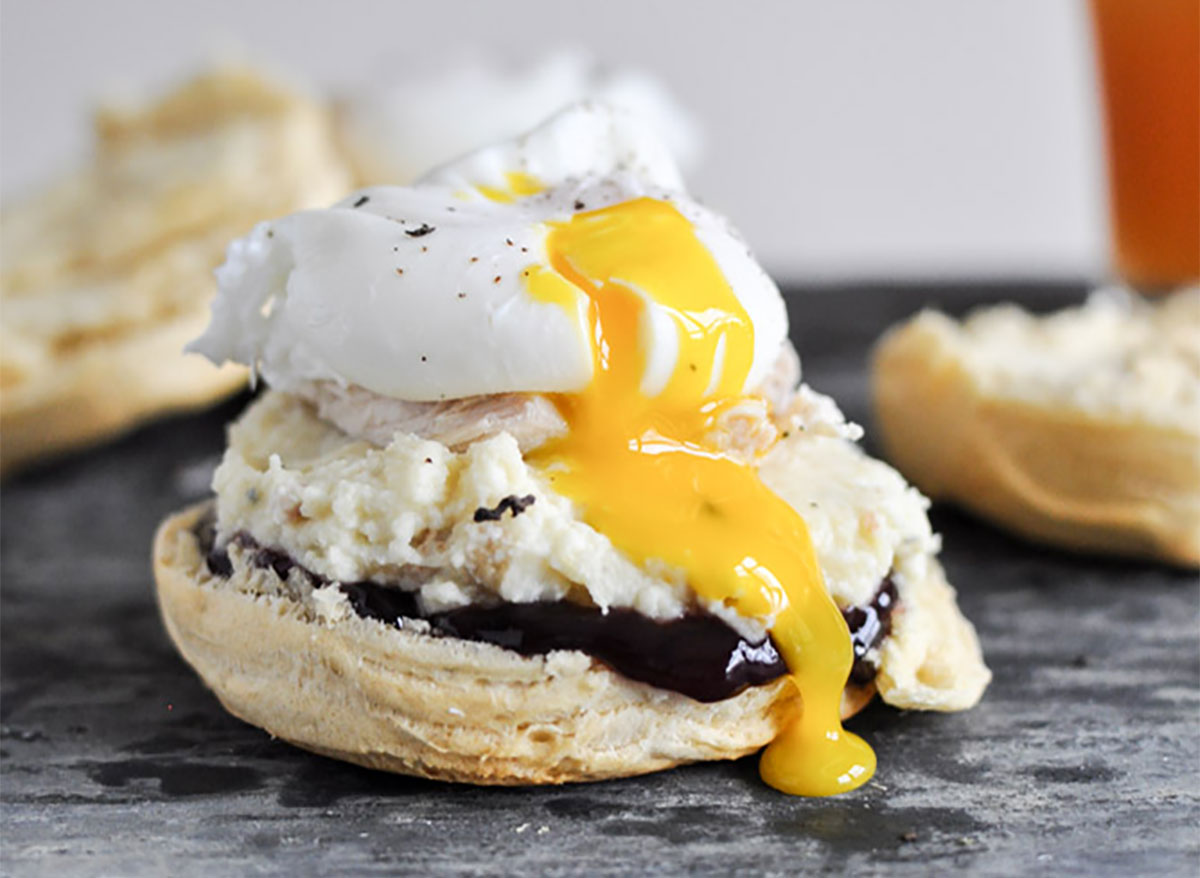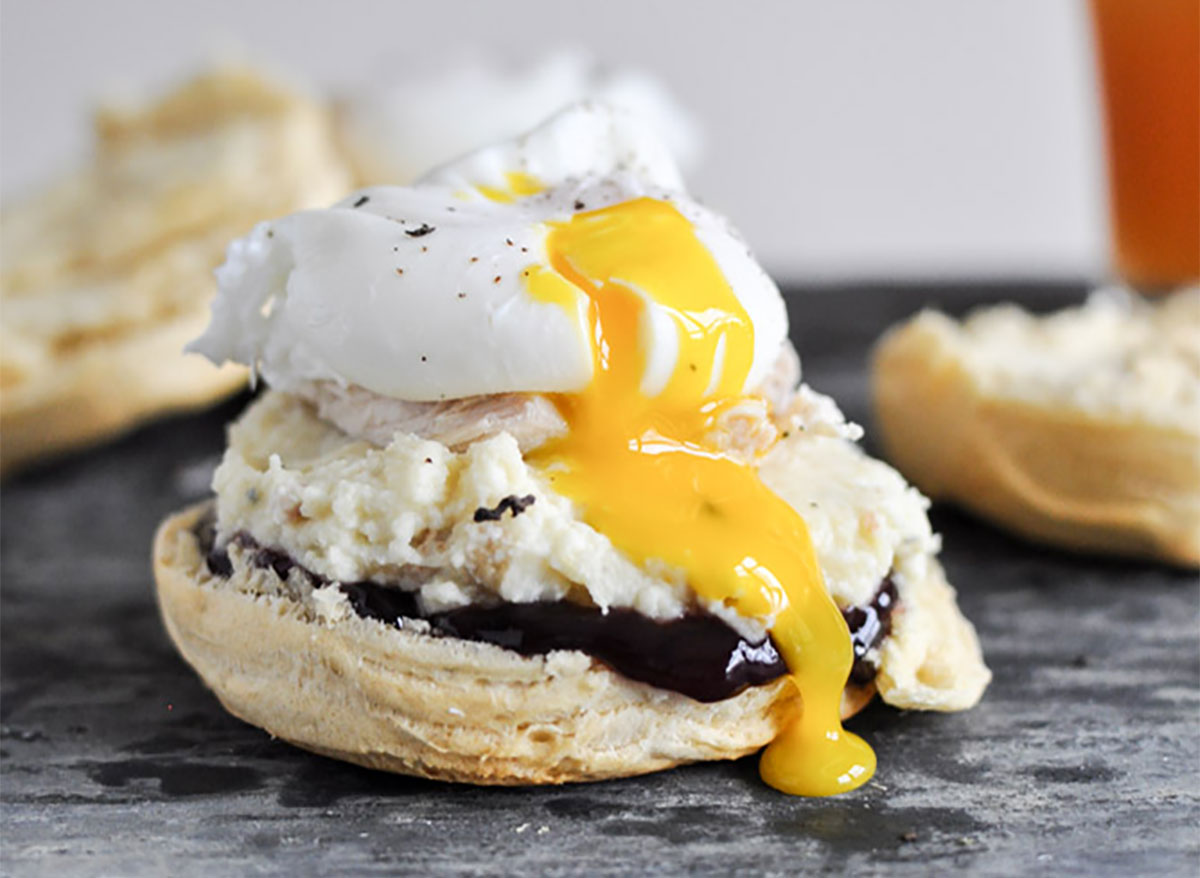 Adding that leftover turkey to a regular sandwich is beginner's work. If you really want to spice up your Black Friday meals, add mashed potatoes and cranberry sauce to an egg sandwich for a morning-after-Thanksgiving breakfast that just might be better than the main meal.6254a4d1642c605c54bf1cab17d50f1e
Get the recipe from How Sweet Eats.
Skillet Stuffing Shakshuka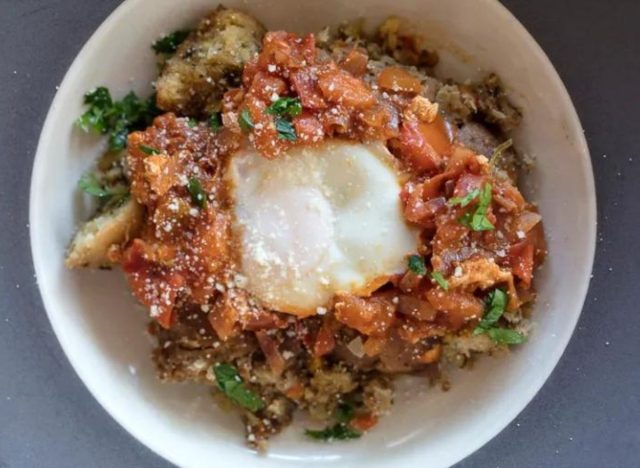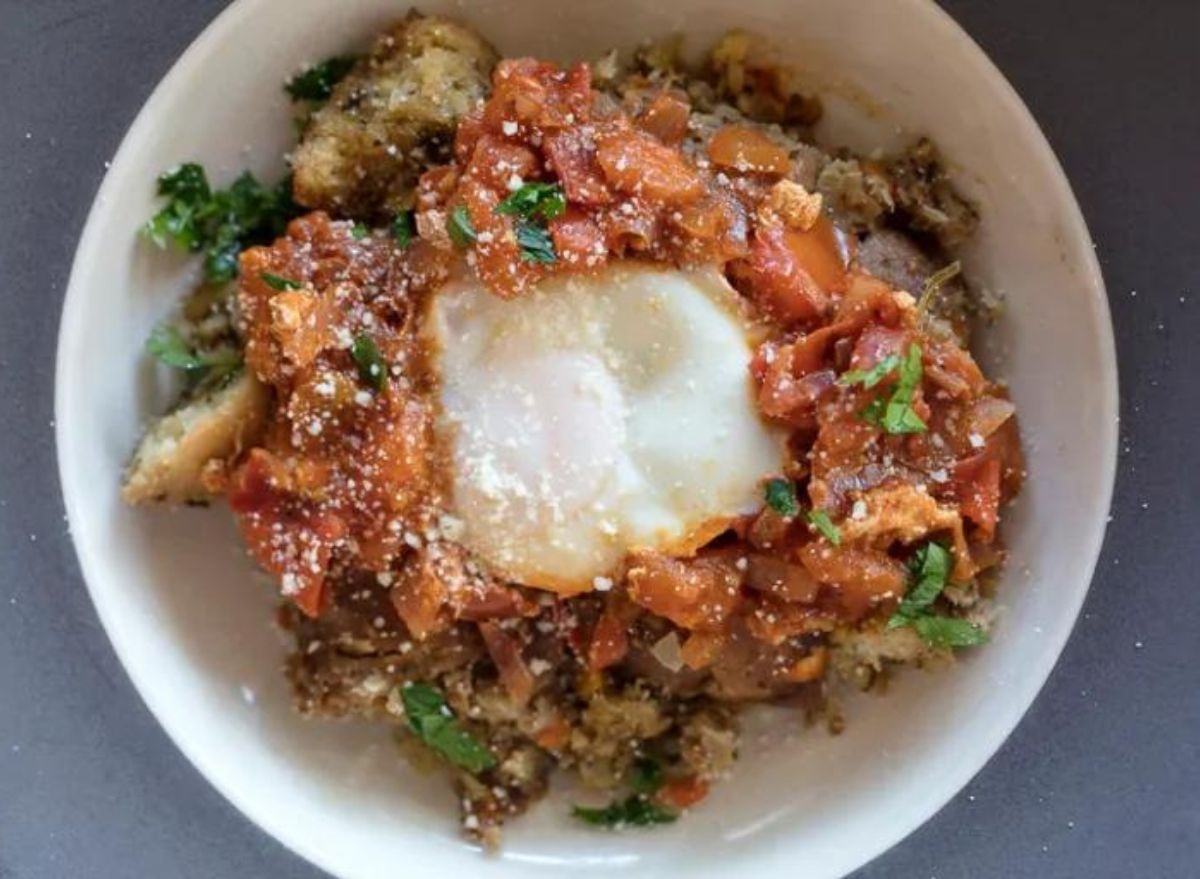 Baked eggs make everything better. So if you have a whole Tupperware of leftover stuffing, put it to good use by baking it with some eggs on top. It's the perfect post-Thanksgiving brunch food.
Get the recipe from Jackie Alpers.
Leftover Cranberry Sauce Greek Yogurt Coffee Cake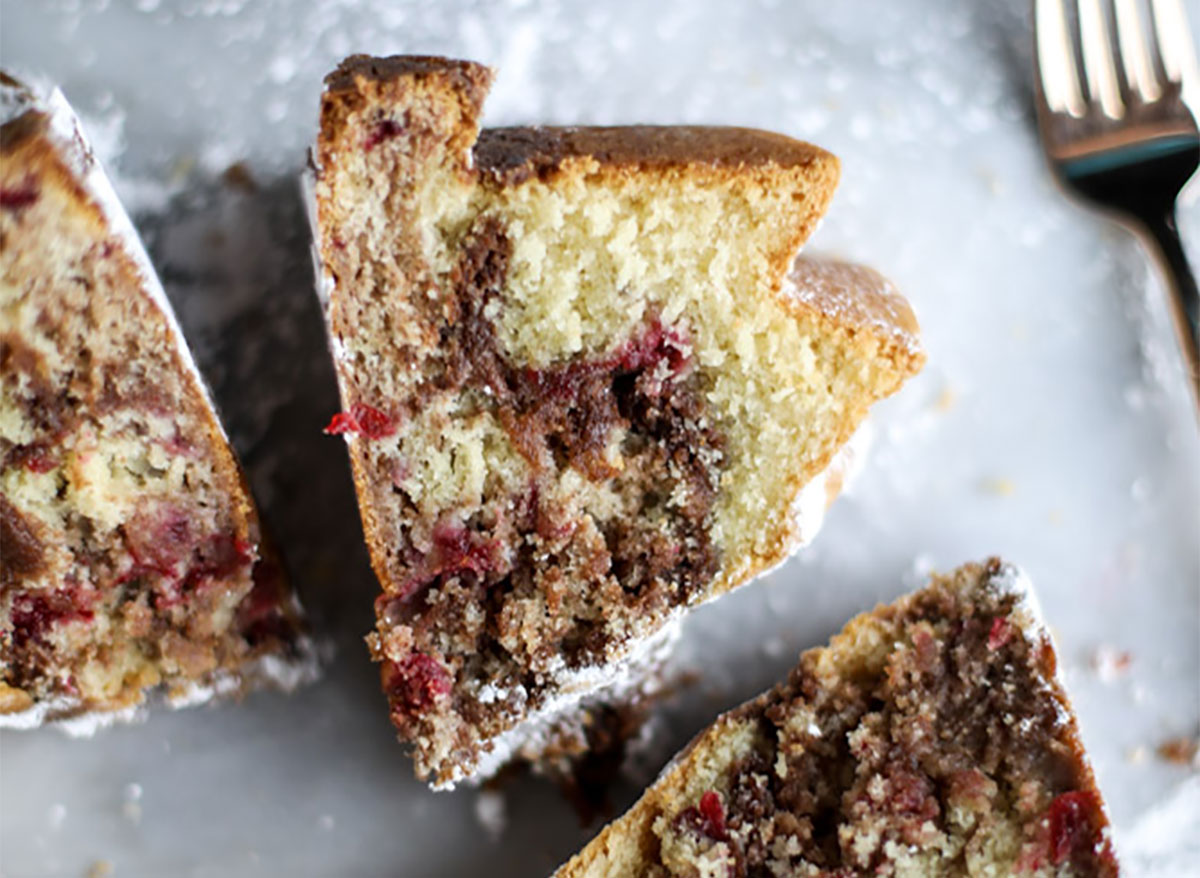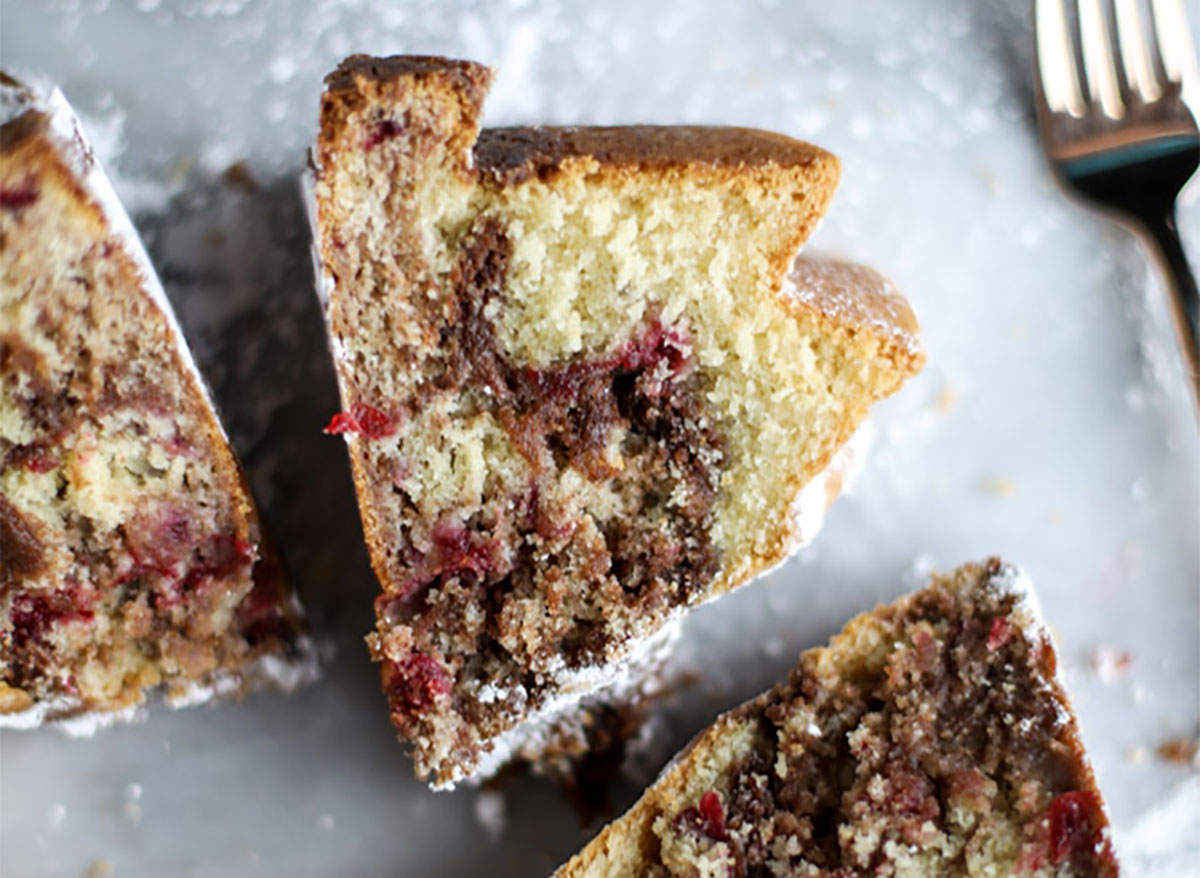 If you have a lot of leftover cranberry sauce, put it to good use in this coffee cake recipe. You'll wonder why you haven't used cranberry sauce in baked goods sooner!
Get the recipe from How Sweet Eats. 
Cheesy Leftover Mashed Potato Waffles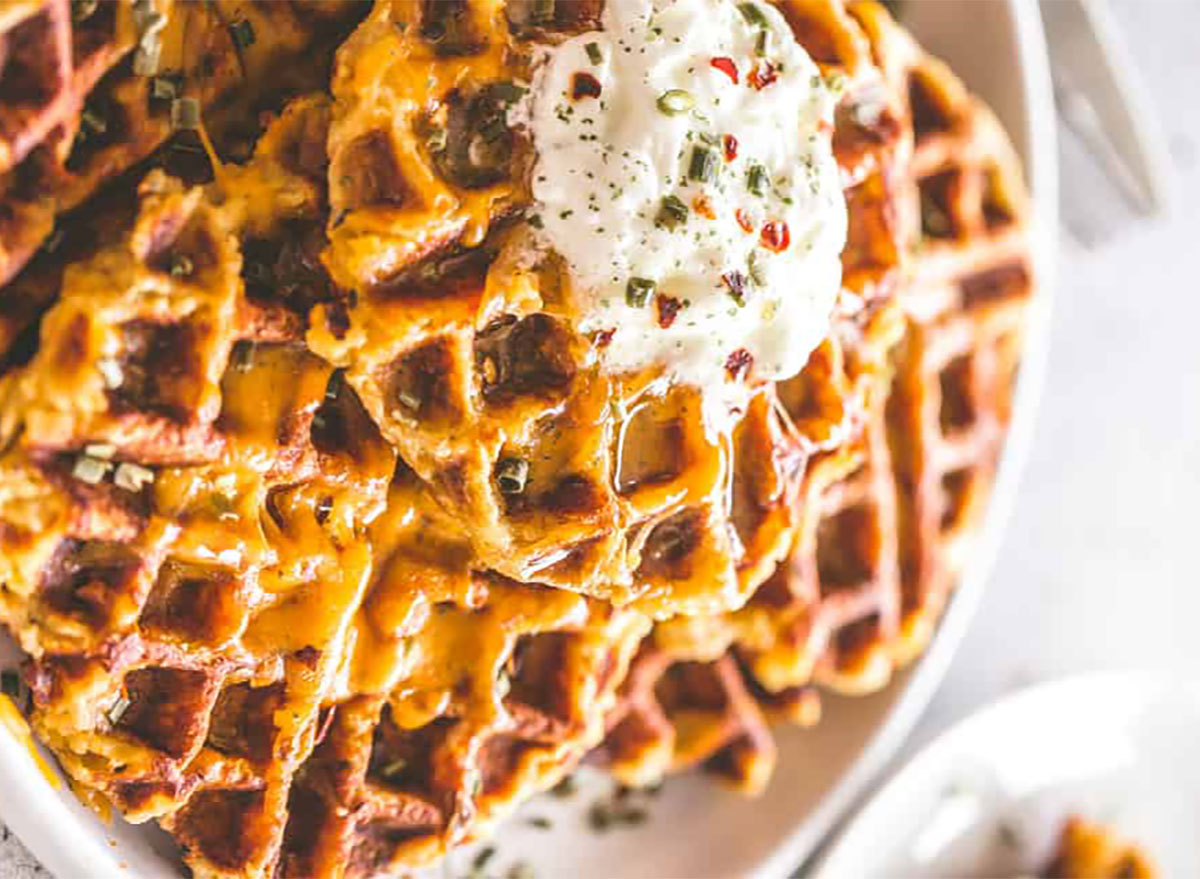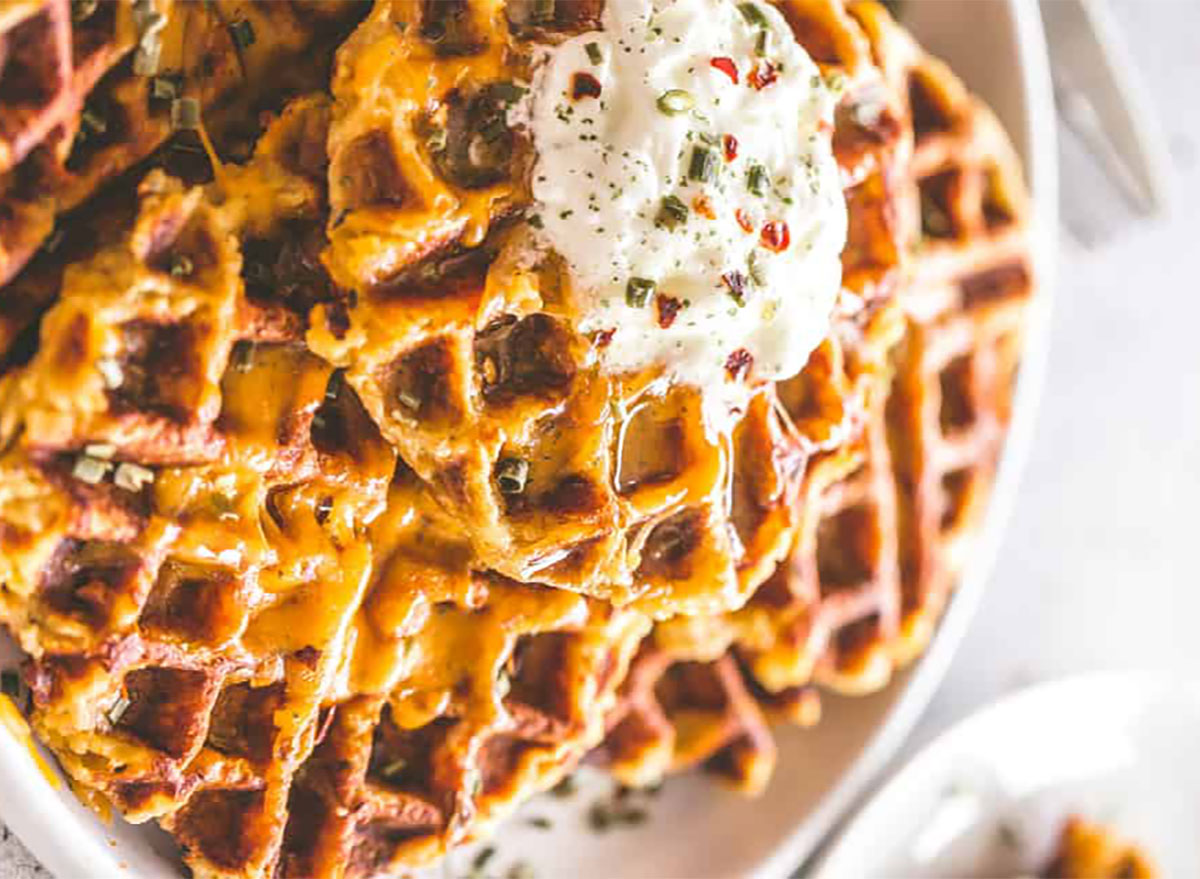 We've already suggested putting stuffing in your waffle iron, so why not have waffled mashed potatoes, too? Top them with Greek yogurt or sour cream for a savory breakfast treat.
Get the recipe from Diethood. 
Thanksgiving Leftover Dumplings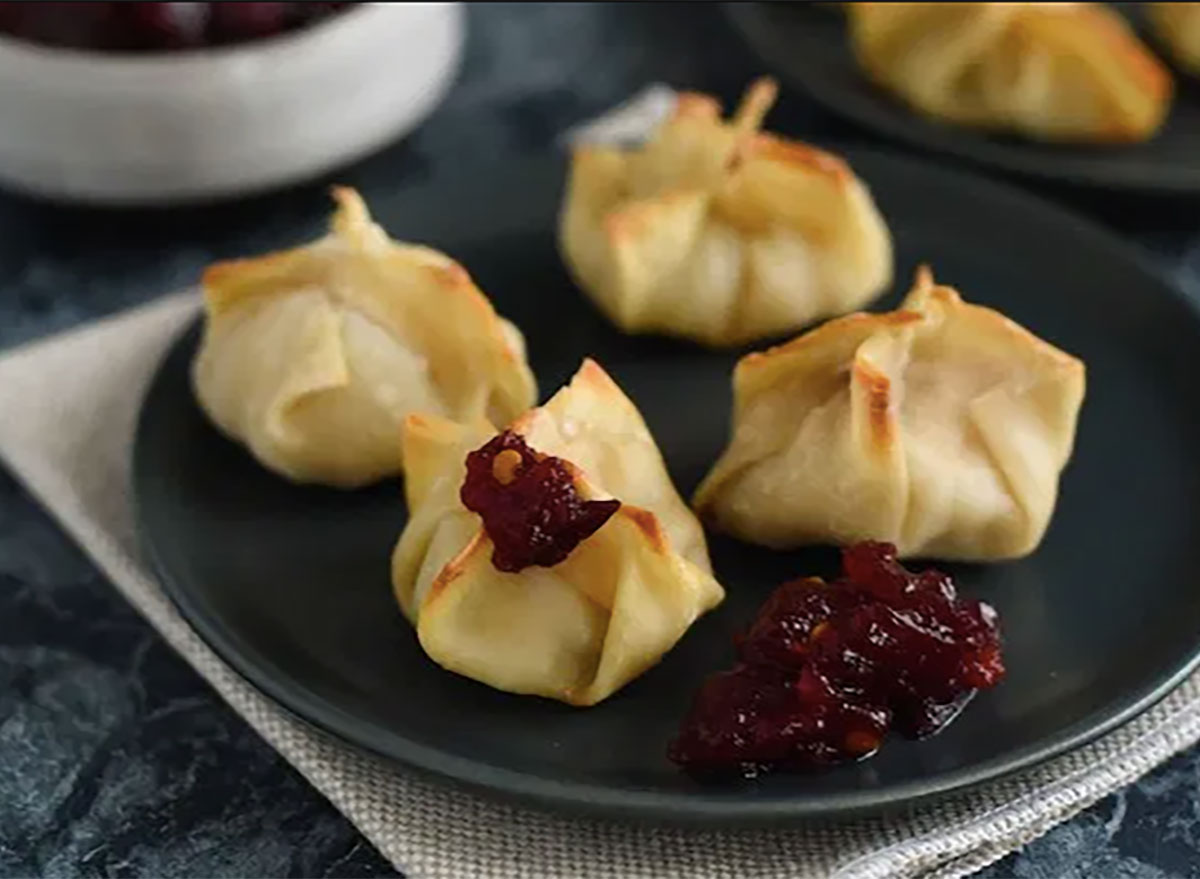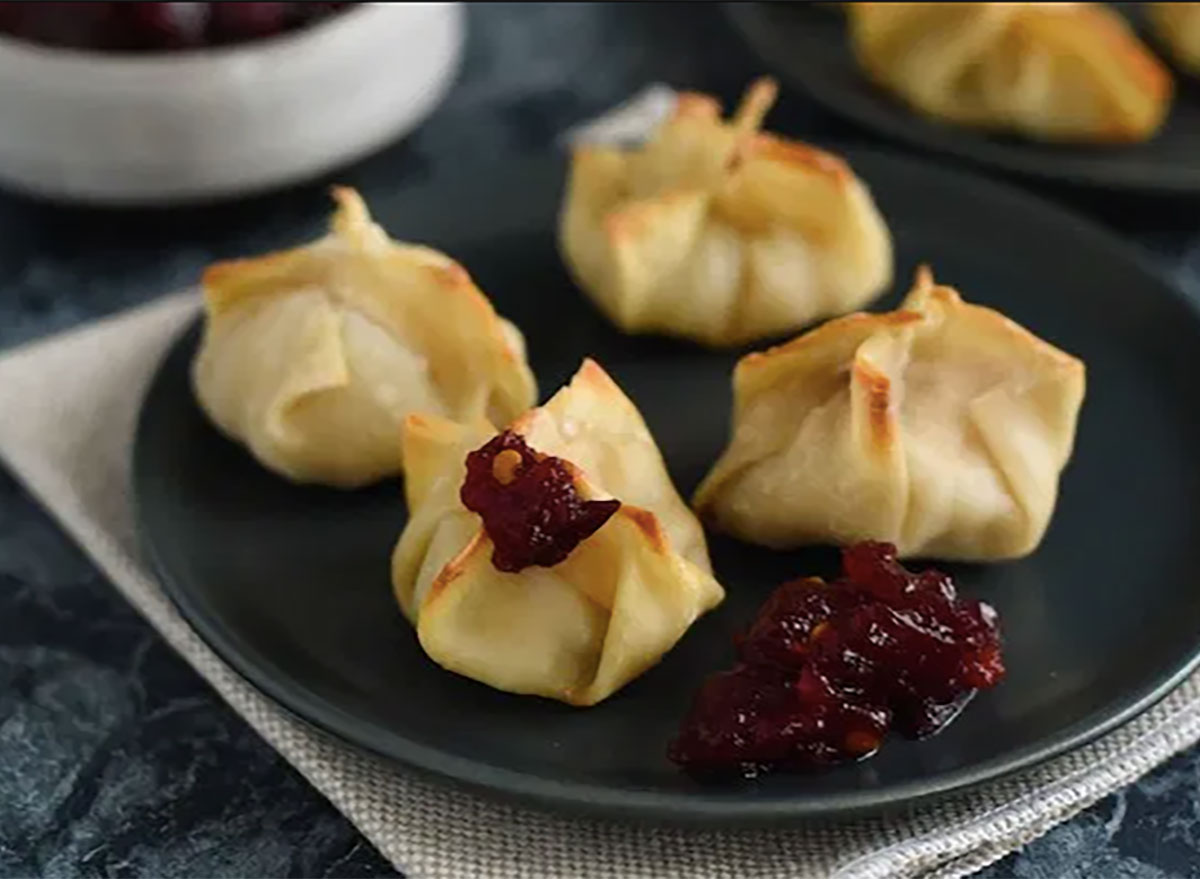 If Thanksgiving leftovers can be waffles, they can be dumplings, too. Grab some wonton wraps and turn those leftovers into an inventive dish that's all its own.
Get the recipe from Foxes Love Lemons. 
Thanksgiving Leftover Balls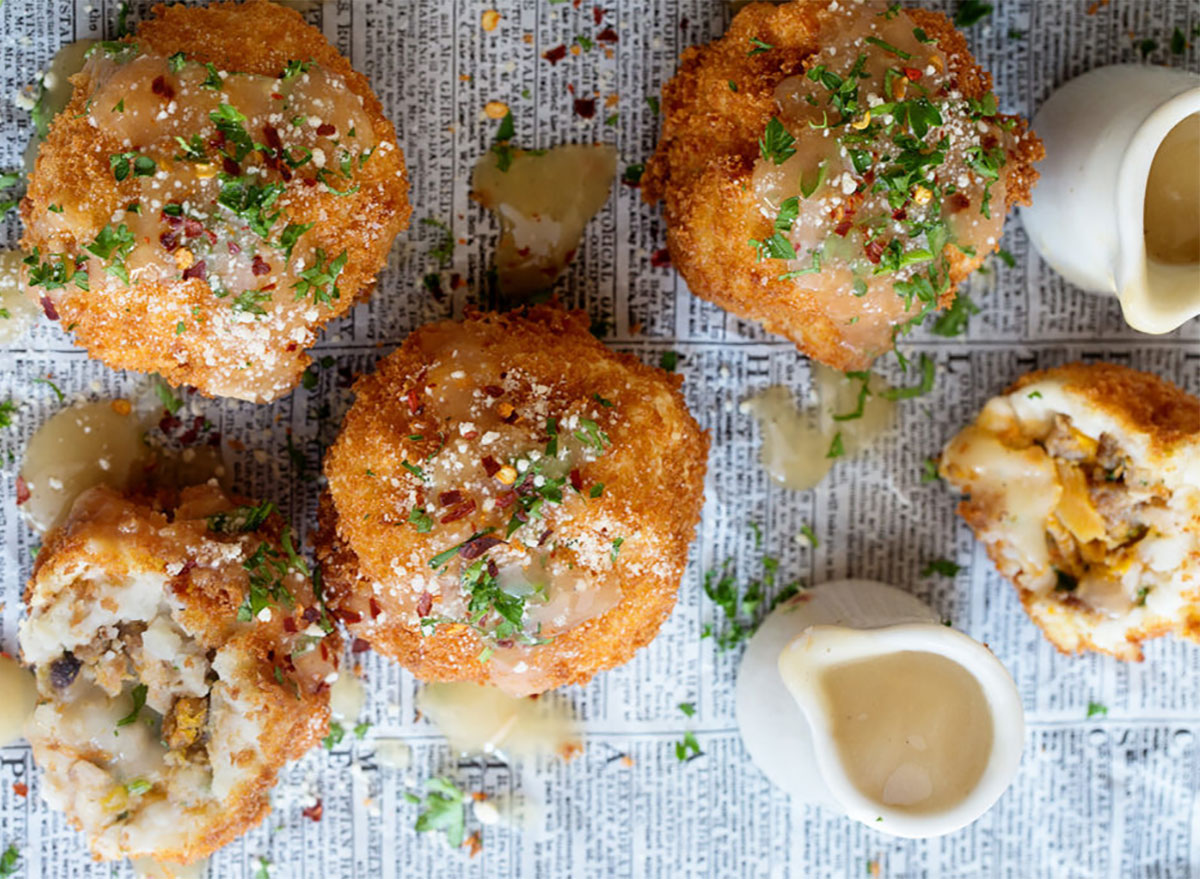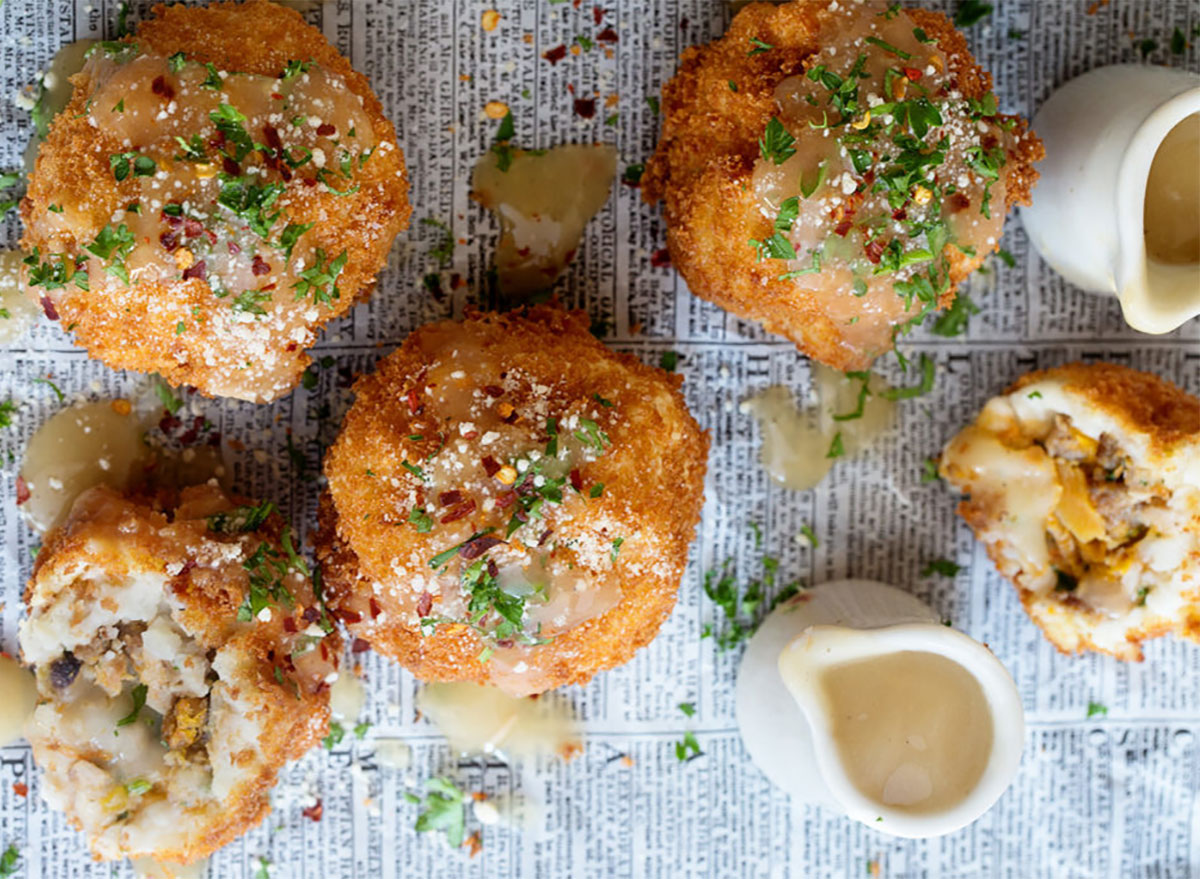 Think of this as arancini meets Thanksgiving stuffing. If your family can't resist anything deep-fried, this recipe is for you.
Get the recipe from Real Food by Dad. 
Leftover Thanksgiving Pumpkin Pie Milkshake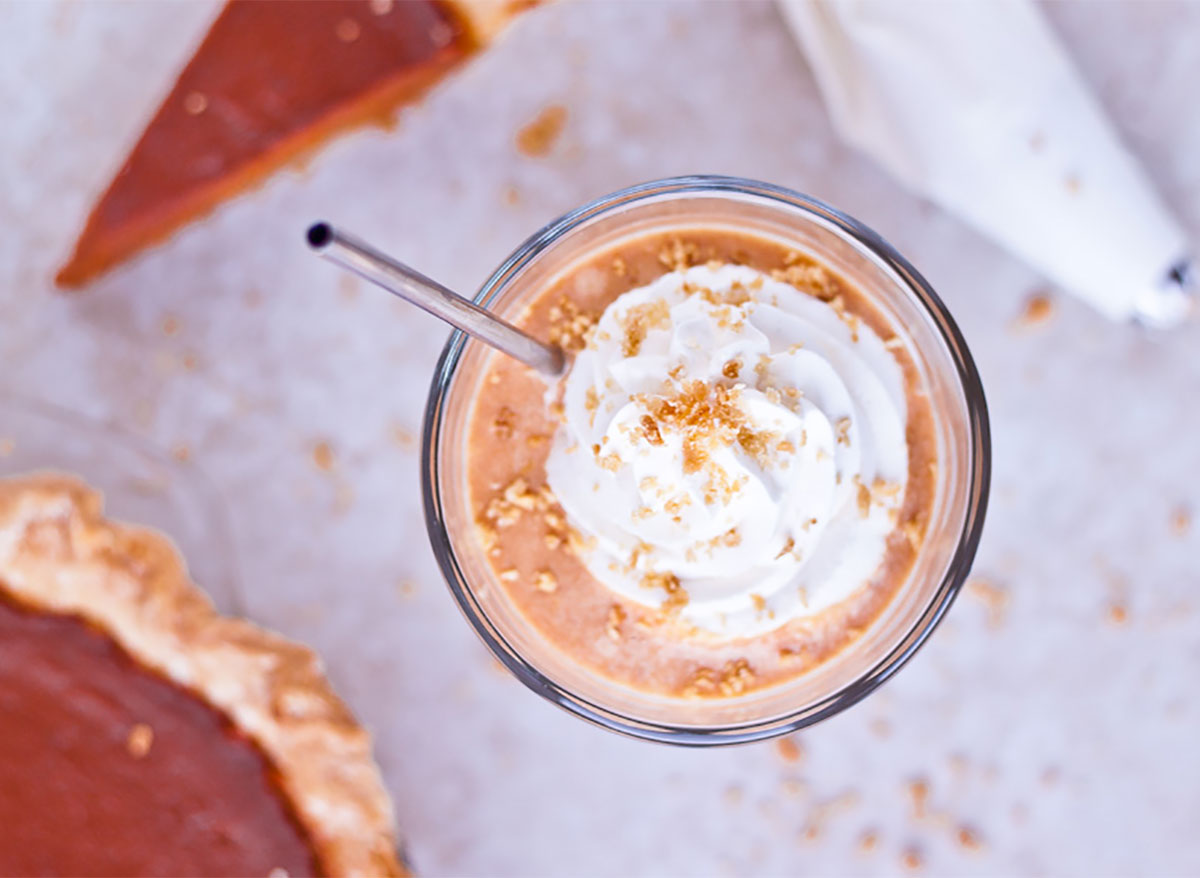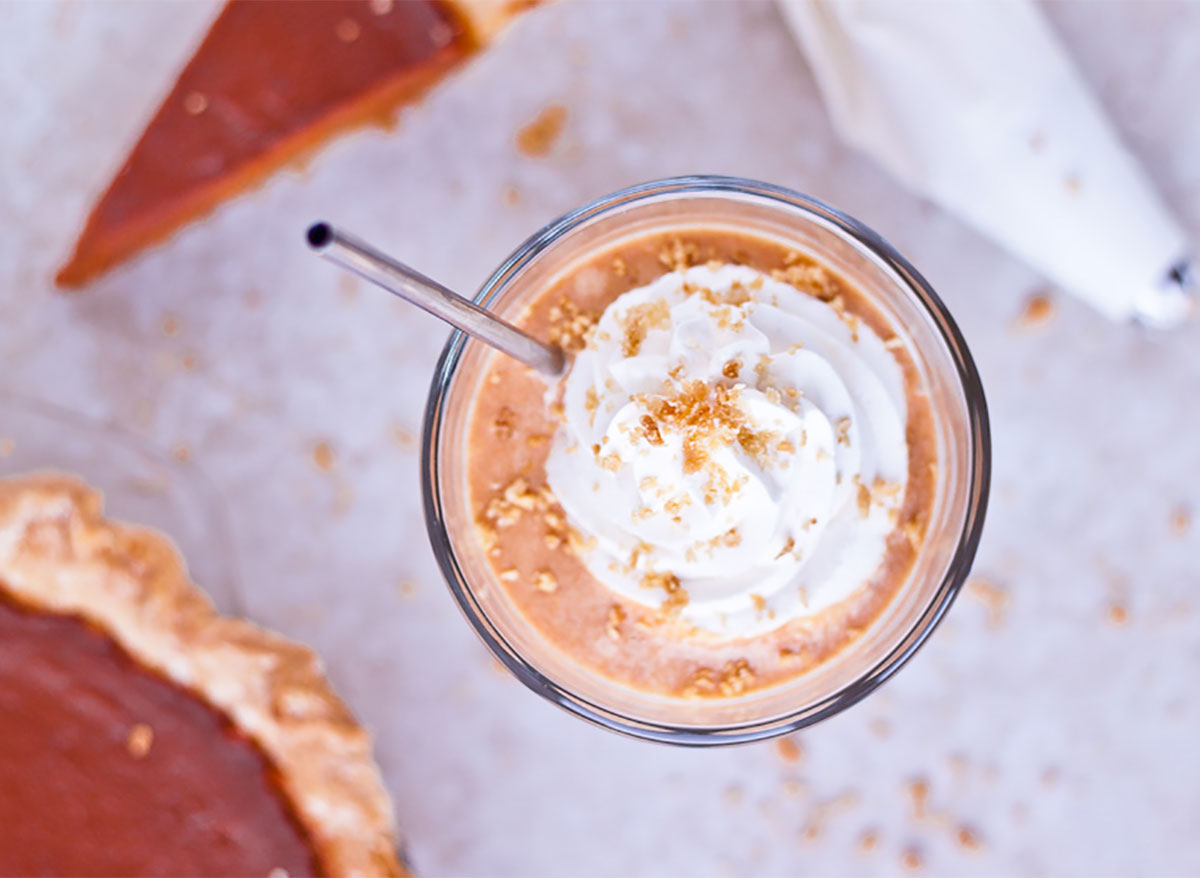 It's hard to imagine anyone getting tired of pumpkin pie. But if you're feeling inventive, turn that leftover treat into a milkshake with this easy recipe.
Get the recipe from A Beautiful Plate. 
Thanksgiving dinner almost always leaves you with too many leftovers to handle, especially if you're the one hosting the meal. While you could just let the leftovers sit in the fridge as you watch it go bad, you can also try these fun, inventive recipes that turn regular Thanksgiving food into fantastic new meals.
A previous version of this story was published in November 2020. It has been fact-checked and updated to include additional entries and updated links.
Meghan De Maria
Meghan De Maria is a senior editor at
Eat This, Not That!
, specializing in food, product, and restaurant coverage.
Read more about Meghan