6 Burger Chains With the Most Food Quality Complaints
These burger chains need to clean up their acts—and their kitchens.
Soggy buns. Cold burgers. Missing condiments and toppings. Raw meat. These are but some of the countless customer complaints we came across as we looked into quality issues at popular burger chains. And they're hardly the most off-putting, either—though that raw meat one is up there.
While no one goes to a fast-food burger joint expecting a world-class meal, customers have every right to expect their food to be prepared to order and to be fit for human consumption. Sadly, that low baseline is often missed by many quick-serve burger restaurants.
To determine which burger chains garner the most customer complaints about their food quality, we sourced information from the Better Business Bureau (BBB), scoured social media posts, polled our audience, and looked to see what the chains were doing to improve locations. Taken as a whole, the picture is clear: These burger chains need to clean up their acts—and their kitchens.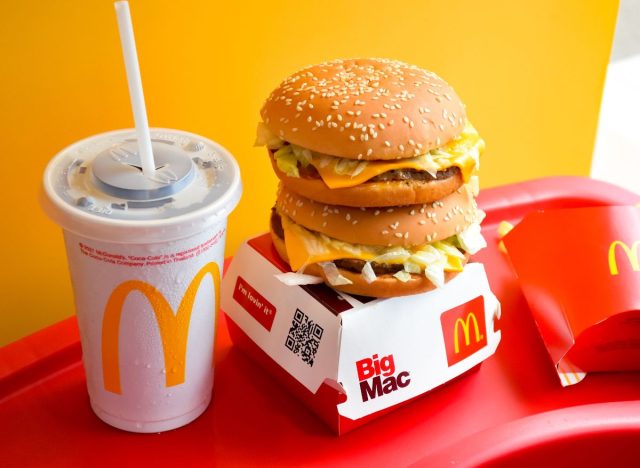 McDonald's ranks dead last in customer satisfaction out of all fast-food chains in the nation, according to the American Customer Satisfaction Index. The issues at McDonald's include food quality complaints, dirty restaurants, and unpleasant staff—issues that have seen this already oft-maligned burger chain slip even lower in customer approval in the past year.
McDonald's knows these are issues at a corporate level. They have recently embarked on a mission to improve the company as a whole, called Accelerating the Arches. News abound of franchisees who are furious over the new rules and expectations to overhaul restaurants that are costing them millions. But McDonald's wants to see clean, modern restaurants with stricter standards. The chain also recently announced plans to improve the burgers at the chain, including cooking patties with onions for more flavor, which has met with some pushback and doubt. Though initial reports say they are somewhat successful.
Another major McDonald's complaint is the fact that the chain is wildly overpriced and now charges for many things that were once free. Earlier this year, one Reddit user commented: "And now the McDonald's near me has the audacity to charge 50¢ for a dipping sauce. It's over. Might as well go to Wendy's and spend a few extra dollars. They're crossing the value/quality bridge without bringing the quality." The comment drew hundreds of sympathetic "upvotes." Price is a huge issue with customers. Recently McDonald's CEO Chris Kempski noted in an earnings call that customers were no longer adding fries, and some countered that its because the value was no longer there as prices for fries were creeping up above other chains.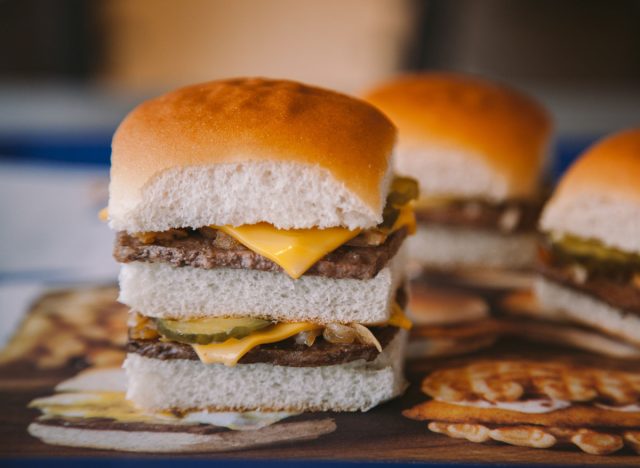 Reading through the customer complaints logged about White Castle with the Better Business Bureau may be enough to turn some people off of ever going to White Castle again. Among the many we unearthed from just the past year come reports of an order filled with fully raw burger patties, accounts of food poisoning, wildly inaccurate orders, and buns "completely saturated in some sort of liquid."
One Reddit commenter summed up the chain's quality as a whole saying: "White Castle. Hmm. Well, it's greasy, low quality, mushy, tastes like feet, sketchy, and technically qualifies as food. They're also open 24 hours and perfect for soaking up massive quantities of alcohol."
Another very common BBB complaint was not about the food itself, but about the staff, who are reportedly often curt, outright rude, and inappropriate in dress and demeanor.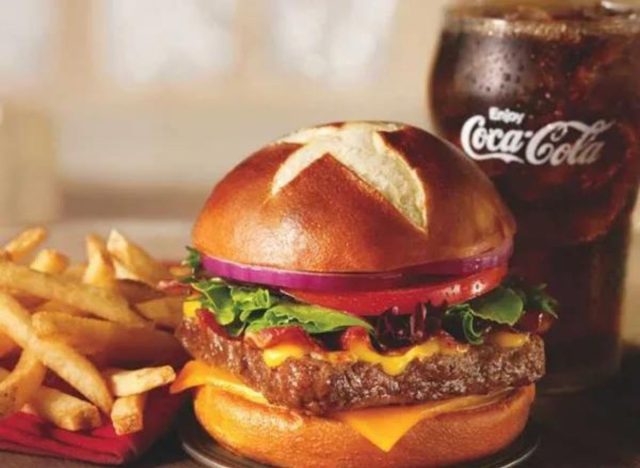 Wendy's may have overtaken Burger King as America's second-biggest fast-food chain in terms of sales, but that doesn't mean everything is all fine and dandy in the restaurants. In a poll we run on Facebook, many people decried the decrease in quality at the chain. One respondent said: "Every time I get Wendy's, I feel sick." Another said: "Wendy's has declined so much that I don't eat there anymore. "And still another person posted: "Last 2 times I ate there I had to throw the food away." 6254a4d1642c605c54bf1cab17d50f1e
And there are plenty more complaints to be found on BBB pages about Wendy's, many of which are about food quality, while others are about issues with the app, employee comportment, and a lack of accountability from restaurant managers. One person's complaint, both about service and food, read in part: " Once we left and opened our food the fries were old and cold, there was no BBQ sauce for our nuggets and no spoon for the chili." Another reported that in January of 2023, she was given a side of Parmesan Crisps that expired in September of 2022.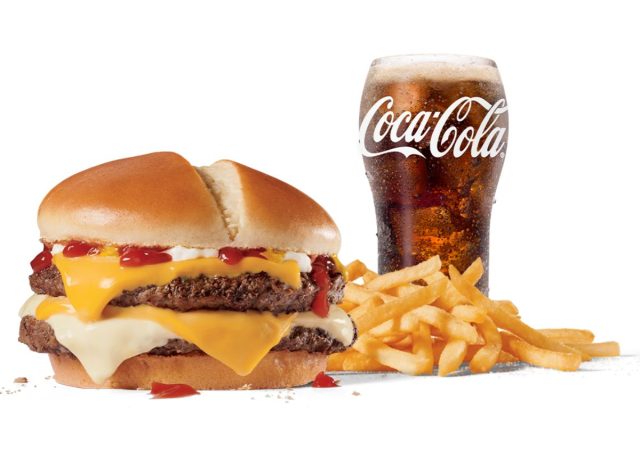 Reading through the BBB complaints filed about a number of specific Jack in the Box restaurants makes one wonder how on earth this chain is still afloat as a whole. Issues include meals served with raw meat, salads served with literally no vegetables in the container, food poisoning leading to hours of diarrhea, and shoddily-assembled meals that seem thrown together without any regard for the customers.
Jack in the Box is also notorious for orders placed via app or online being canceled without refunds. One Redditor who sought a refund from a Jack in the Box reported: "[I] tried to deal with the location this effects [and] person in charge wanted to throw down over it. So not going down that path. It was a very unpleasant experience dealing with the store directly." And store cleanliness and employee attitudes aren't going to win the chain many awards, either.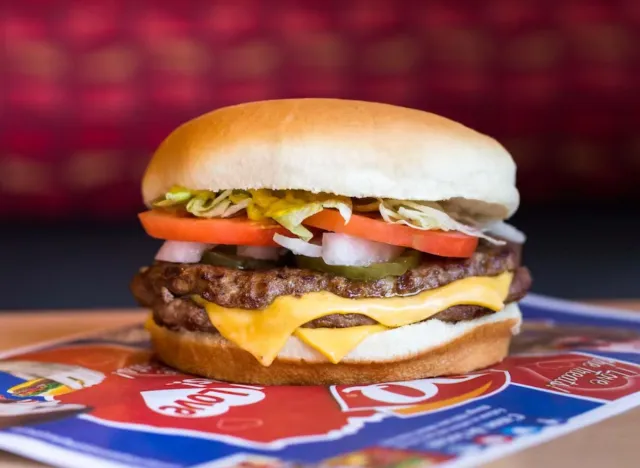 Overpriced and underwhelming are two words many customers feel they can apply to Dairy Queen, per Quora posters. But you can also find much worse complaints about Dairy Queen, of course. And you'll find no shortage of them at the Better Business Bureau's site.
Those include orders that take so long they arrive with "melted and soupy" ice cream and lukewarm sandwiches on the milder side, undercooked meats in the even worse category, and banana splits served with rotten, moldy bananas as the most cringe-worthy food quality complaints we found. While most Dairy Queen locations are surely well-run, clean, and safe, a number seem to merit immediate closing by the Health Department.
And the good people of Reddit have had plenty to say about Dairy Queen's food quality issues, too. In one thread, a poster praised its ice cream but then said of the food: "And that's even if you consider it food at all. It's extremely consistent I'll give them that much… problem is it's consistently terrible. The burgers, the chicken… any time I've ever eaten there I always either try to give the food away or reluctantly throw it away. I hate to waste food but my goodness I can't be doing that to my body." Another commenter left a reply saying: "I ate there yesterday, and the burger I had was trash. Flavorless crap." Ouch.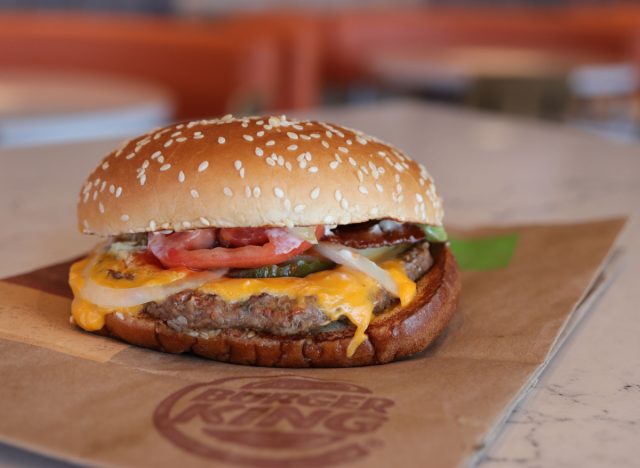 As with White Castle, many of Burger King's customer complaints filed with the Better Business Bureau are about the employees of the restaurant. Customers report being offered no assistance with or compensation for incorrect orders, for being met with surly attitudes, and even being sworn at and threatened.
But when it comes to the food, Burger King has plenty of quality issues there, too. One BBB complaint described "becoming ill from ingesting uncooked food." Many noted incorrectly filled orders. And woe be to those who try to use Burger King gift cards via the BK app, a process that seems to routinely make money disappear.
Many Burger King customers also lament how the quality of the food has dropped over time, such as one Redditor who said in part: "Like others have said, it used to be really good. When I was a kid, Burger King … was the best fast food. Great fries, the onion rings were great and unique for fast food, to me at least. The burgers were really good too. Now everything is a soggy mess."
Steven John
Steven John is a freelancer writer for
Eat This, Not That!
based just outside New York City.
Read more about Steven