Why Burger King's Ch'King Was the Biggest Menu Disaster In Chain's Recent History
The sandwich was a delicious operational nightmare.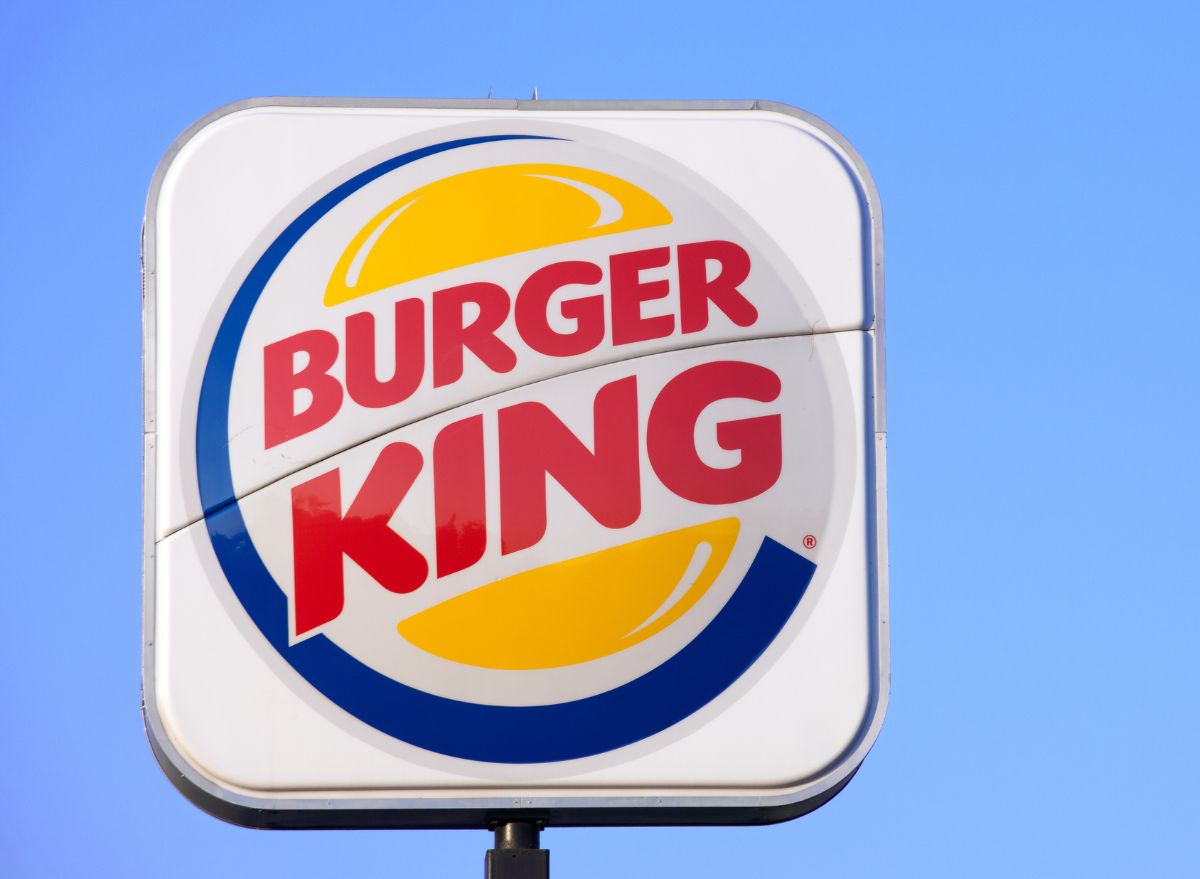 When it was first released in 2021, Burger King's Ch'King was one of the most popular and tasty chicken sandwiches to come out of a fast food chain in recent years. But just like a movie that enjoys rave reviews from critics and audiences alike, yet fails to bring in big returns at the box office, it ended up being a major disappointment for its makers. Just a year or so after the much-anticipated rollout, Burger King opted to discontinue the popular item, to the befuddlement of many.
So what happened? How could such an undeniably delicious take on the fast-food chicken sandwich end up failing so miserably? To answer that question, we need to backtrack to the start of the "chicken sandwich wars" in 2019.
The chicken sandwich is hardly a revolutionary concept in the realm of fast food. Quick service heavy hitters like McDonald's and Wendy's have offered various versions of it for decades. In 2019, however, the launch of a single Popeyes Chicken Sandwich shifted the entire paradigm of chicken sandwiches, setting the stage for the aforementioned "chicken sandwich wars" that would be waged during the pandemic years among America's biggest fast-food chains.
Burger King, however, remained conspicuously absent from the parade of brands announcing new chicken sandwiches. That is, until the home of the Whopper finally rolled out the Ch'King in June of 2021. The company emphasized that it had been hard at work perfecting the recipe for the new sandwich since 2019, but didn't want to rush the process and end up with an inferior sandwich.
"We'll take the time to get it right and our guests will definitely taste the difference," Ellie Doty, chief marketing officer for Burger King North America, commented at the time.
Right off the bat, Burger King chose to highlight the Ch'King's high-quality ingredients and craftsmanship to help it stand out among an increasingly crowded field of fast food chicken sandwiches. Available in either a regular or spicy version, the Ch'King sandwich featured a potato bun, pickles, signature sauce, and fresh hand-breaded chicken. Customers could also opt for a deluxe version featuring lettuce and tomato in lieu of pickles.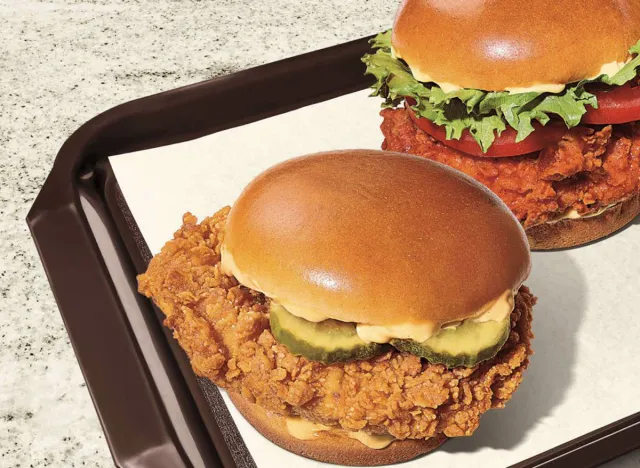 Upon release, the Ch'King garnered some rave reviews (especially the spicy version) and rewards from food critics, social media influencers, and hungry customers alike. One Reddit user at the time wrote, "I've had this several times now. I think it's probably the best fast-food chicken sandwich in the game. It's consistently hot and fresh, crunchy as hell, huge, just the right level of spice."
"Our guests said it best, our hand-breaded Ch'King sandwich is our greatest yet," Ellie Doty commented. "We said we would create a delicious hand-breaded chicken sandwich that was worth the wait, we just didn't anticipate that it would turn out quite this good."
It certainly seemed like Burger King successfully accomplished what it set out to achieve: A premium chicken sandwich that's a cut above the rest. And yet, despite all of that fantastic publicity and positive word of mouth, instead of boosting the chain's sales like it did for its competitors Popeyes and McDonald's, the new crispy chicken creation did the opposite for Burger King, where sales slumped by 3% in the aftermath of its release.6254a4d1642c605c54bf1cab17d50f1e
According to Dan Accordino, CEO of Burger King's major franchisee Carrols Restaurant Group, the Ch'King just wasn't the runaway hit that the company had expected. "They spent a fortune on the chicken sandwich and it just didn't do what it was supposed to do," he commented. "The Ch'King didn't generate the excitement that was hoped for."
But maybe the biggest issue was that the Ch'King sandwiches were especially labor-intensive and complicated to make. Tom Curtis, Burger King's President of North American operations, recently joined A Deeper Dive podcast and revealed why the sandwich was ultimately doomed from the start. While saying it was a "fantastic product when done right," he revealed that it was an operational nightmare that involved 21 steps in preparation.
"Somebody would pull up to the window and order a Ch'King. And you know, everybody would kind of look around and say, 'Oof, we just kind of ran out, we've got to make one really quick.' But really quick could be 19 minutes."
According to Restaurant Business, the disaster that was the Ch'King had a devastating impact on the chain's sales around a time when a turnaround was expected and very needed. Burger King was struggling with slumping popularity and needed the momentum of a popular new item to give it a boost.
In the end, Burger King decided to cut its losses and wasted no time replacing the Ch'King with a new line of Royal Crispy Chicken Sandwiches in 2022, which are, supposedly, much easier to make.
John Anderer
John Anderer is a writer who specializes in science, health, and lifestyle topics.
Read more about John