7 Must-Try Smoothie Recipes Beloved by Hollywood A-Listers
Reese Witherspoon, Chrissy Teigen, Jennifer Garner and other celebs have shared their favorites.
Here we've collected seven expert-approved celebrity-endorsed smoothies…but the real stars are not Reese Witherspoon, Chrissy Teigen, or Jennifer Garner, no. The real stars are spinach. And bananas. And chia seeds, too. From vegan mango smoothies to green powerhouses and protein-packed blends, each smoothie offers a unique combination of flavors and health benefits, thanks to their hand-picked ingredients. Learn how these drinks can boost your energy, support healthy skin, aid digestion, and provide essential vitamins and minerals, as our expert dietitians explain why each is good for you. Rachael Ray's smoothie, for example, "has yogurt and milk, which provide a perfect amount of protein and probiotics. This can help keep you feeling nice and full for long periods of time," says Jesse Feder, RDN, CPT with My Crohns and Colitis Team. The recipes will keep you feeling satisfied and refreshed long after the credits roll.
Chrissy Teigen's Mango Delight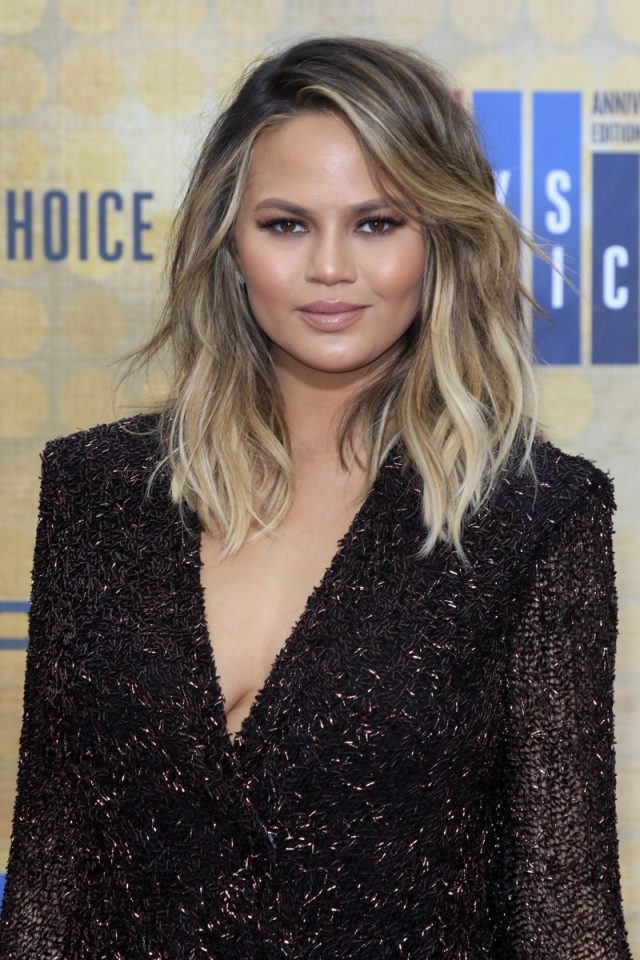 Chrissy Teigen is always in the kitchen making an envy-worthy dish, so it is no surprise that she makes an amazing smoothie as well. She has a recipe for a "Smoothie That Doesn't Suck," a vegan mango concoction that is "incredibly satisfying, filling, and delicious."
1 cup cubed frozen mango
½ cup dairy-free vanilla yogurt
½ cup dairy-free milk (such as almond, coconut, or oat)
¼ small ripe avocado
1 tablespoon honey, or more to taste
1 pinch of kosher salt
1 pinch ground turmeric
1 tiny splash of vanilla (optional)
"This is a great smoothie for those craving something rich and creamy without the dairy," says Lauren Whitman, RDN. "Turmeric is thought to have antioxidant and anti-inflammatory properties, which may help combat damage from the sun and free radicals. The mango not only provides some sweetness but also provides vitamins A and C which support healthy eyes and skin. The avocado provides fiber, B vitamins, and healthy fats to help you absorb all those good nutrients in the smoothie!"

Reese Witherspoon's Green Smoothie
Reese Witherspoon loves a green smoothie—so much so, that she makes one every morning. She posted the recipe on Instagram in May 2020 and said she's been drinking the smoothie daily for years. "I have this instead of breakfast. I have it around 10 or 11 a.m.," The Morning Show actress revealed. 
2 heads of romaine lettuce
½ cup spinach
½ cup coconut water
1 whole banana
1 whole apple
1 whole pear
1 whole lemon
"This smoothie is jam-packed with different vitamins, minerals, and other micronutrients (like chlorophyll and beta carotene)," Whitman tells us. "All of that romaine provides lots of vitamin C, iron, calcium, magnesium, and potassium, which support healthy skin, and strong bones, and may prevent different diseases. By adding leafy greens and whole fruit, you're also getting a lot of fiber, which is great for digestion, lowering cholesterol, and slowing blood sugar spikes."
Tom Brady's Banana & Walnut Smoothie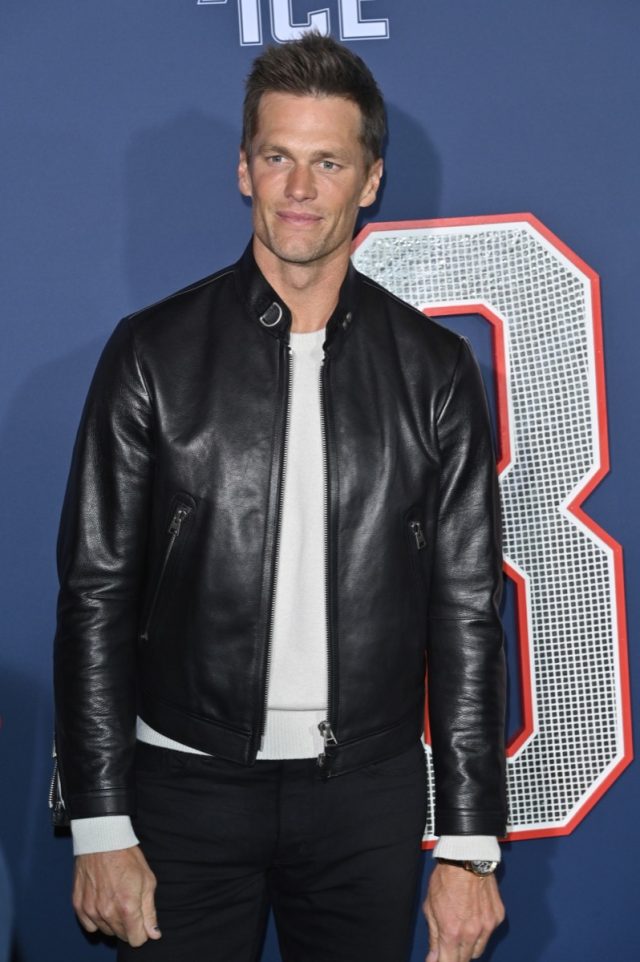 Tom Brady was a powerhouse on the field and finally retired (again) at the age of 45 with the Tampa Bay Buccaneers. The father of three stayed in shape throughout his NFL career with a smoothie every morning that he created with TB12, his health and wellness brand, and TB12 recently posted a video of Tom making his go-to breakfast. There's another version he makes when he runs out of blueberries, which he posted on Instagram.
5 ounces of almond milk
5 ounces of hemp milk
1/2 cup of frozen bananas
1/4 cup of walnuts
1 cup of blueberries
1 teaspoon of chia seeds
1 tablespoon of almond butter
1 scoop of whey protein powder
"The most powerful thing about this smoothie is the abundance of superfoods blended into this mix," Tracy Lockwood Beckerman, registered dietitian and author of The Better Period Food Solution tells us. "With the inflammatory crushing omega 3's coming from hemp milk, disease-fighting anthocyanin from blueberries, and stress-squashing magnesium from walnuts and chia seeds, there is no question this smoothie fits into the healthy category." She adds, "In fact, there is such a robust profile of fiber coming from walnuts, blueberries, chia seeds, and almond butter, the gut is mopping up all different types of soluble and insoluble fiber to keep heart disease and cholesterol at a far distance (and many, many yards away!)."
Adrienne Bailon Loves a Spinach Smoothie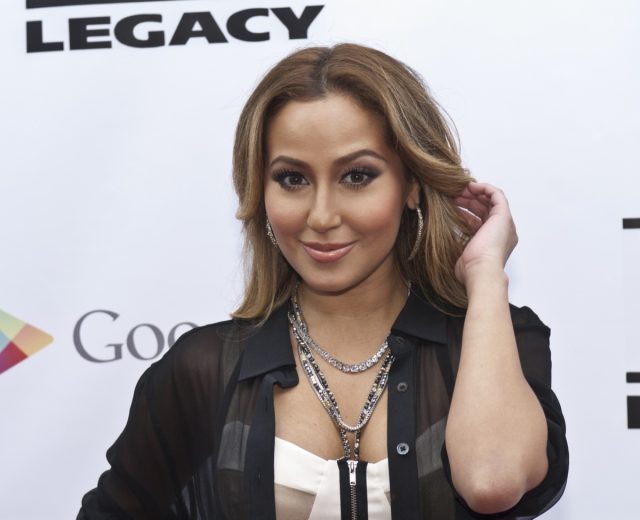 During the pandemic, Adrienne Bailon focused on her health and lost 20 pounds, and showed off her slim figure in a two-piece black bikini on social. In the Instagram post, she wrote about making positive lifestyle changes, which includes her diet. The Real co-host packed her meals with protein and shared a recipe for her spinach smoothie. 
"2 handfuls of spinach
Your favorite protein powder
A tablespoon of organic peanut butter
Oat milk & a pinch of cinnamon!"
Beckerman says, "Thanks to the spinach, this smoothie contains disease-fighting folate. This B vitamin not only helps to prevent birth defects but it is also capable of reducing inflammatory oxidative stress in the body." She continues, "Plus, spinach is also rich in vitamin C, which helps to naturally maintain and support collagen levels, keeping our skin elastic and firm. The organic peanut butter is a fantastic way to give the body a healthy boost of vitamin E, helping with the formation of energizing and iron-rich red blood cells."
Kourtney Kardashian's Bone Broth Smoothie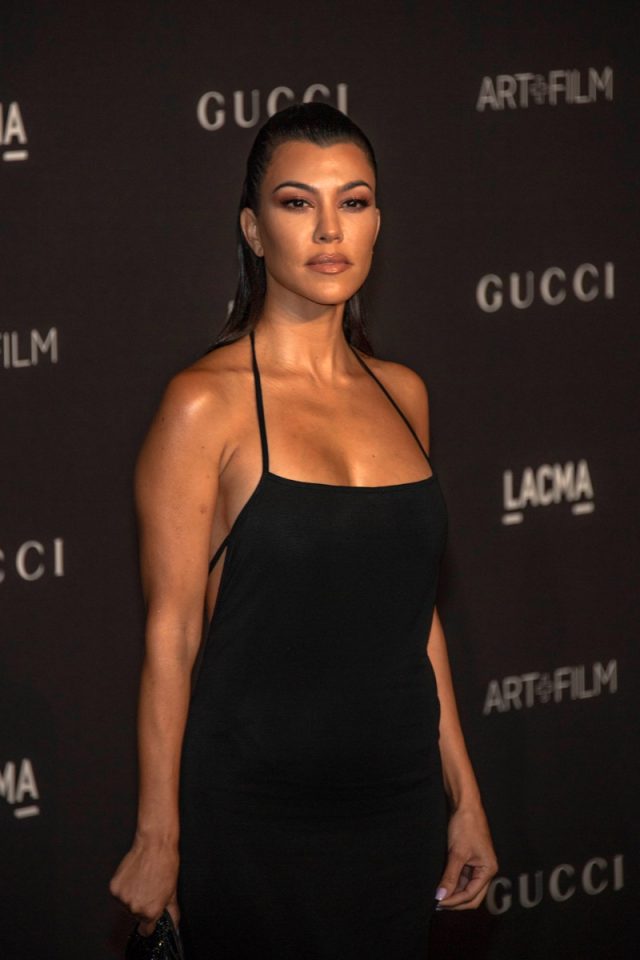 It's hard to believe that Kourtney Kardashian doesn't have a cookbook yet, but thankfully she posts her creative recipes on Poosh for now. The reality star makes a healthy breakfast for herself and her kids by blending the following ingredients:
½ cup organic blueberries
½ cup organic strawberries (with stems!)
1 banana
½ cup fresh spinach
1 Tbsp bone broth powder
1 tsp probiotics
½ cup coconut yogurt
1 cup dairy-free milk (almond or coconut)
According to Whitman, "The blueberries and strawberries in this recipe pack a super healthy punch—these superfoods are known for their antioxidant and anti-inflammatory properties, which protect your heart, brain, and lower your risk of type 2 diabetes." She adds, "This recipe is good for sneaking in a little green without sacrificing taste. The spinach is rich in many nutrients like vitamins A, C, and K, and minerals like folate and iron. Adding probiotics supports your gut health and may even play a beneficial role in skin conditions and allergies." While the smoothie offers many vitamins and nutrients, Whitman is less definitive about the benefits of bone broth. "Bone broth is a good source of minerals and collagen, but more research is needed to determine what if any, benefits exist from consuming bone broth."
Rachael Ray's "Frothy-Chilly Fruit Smoothie"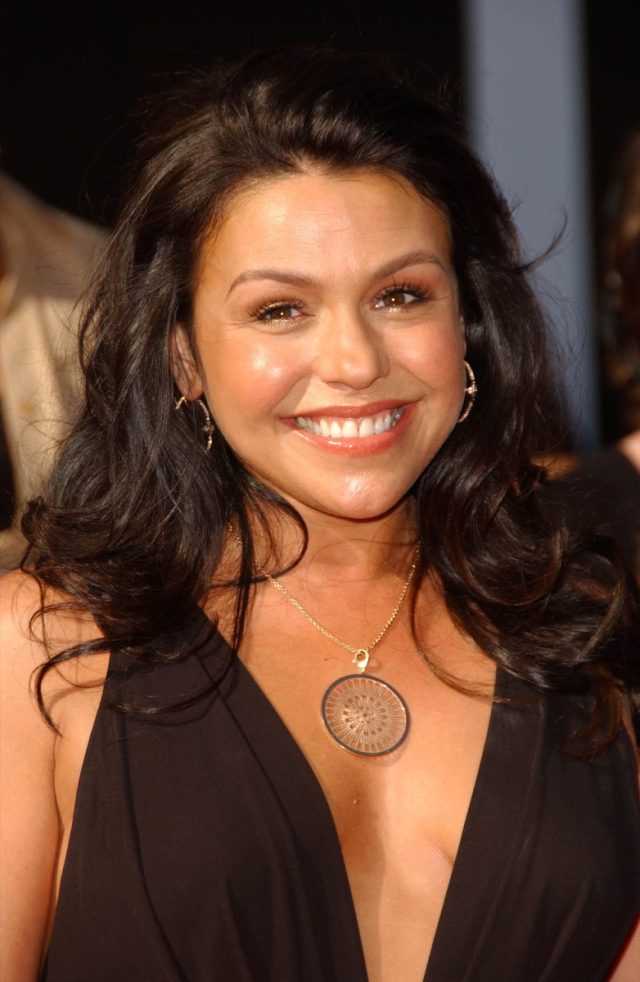 Rachael Ray has an endless supply of amazing recipes, including her "frothy-chilly fruit smoothie."
2 large, ripe bananas, sliced
2 cups frozen sliced strawberries, slightly defrosted in the microwave, just to break up the block a bit
2 cups sliced frozen peaches, slightly defrosted in the microwave, just to break up the block a bit
2 cups strawberry banana low-fat custard yogurt
2 cups milk6254a4d1642c605c54bf1cab17d50f1e
"Rachael Ray's 'frothy-chilly fruit smoothie' recipe is a very healthy and clean recipe," Feder says. "It is packed with a variety of high antioxidant and high fiber fruits. This is great for combating inflammation throughout the body as well as improving digestive health, all while getting a ton of vitamins and minerals."
Jennifer Garner's Collagen Protein Powder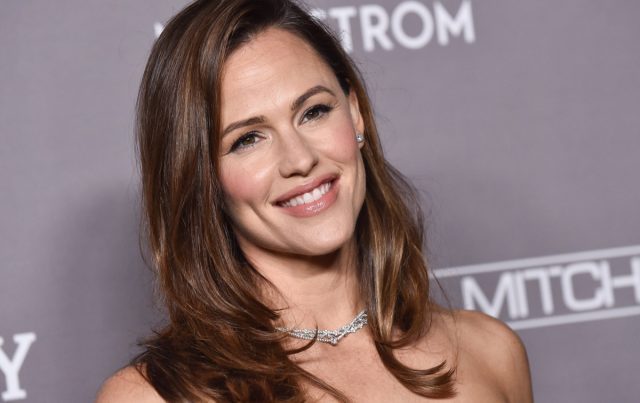 Jennifer Garner is another star who loves showing off her cooking skills, which we're so thankful for! To help keep her healthy and in shape, the actress makes a collagen protein power smoothie loaded with nutrients. You can watch her make it on Instagram. 
"2 scoops collagen protein powder (hot tip: I prefer the Chocolate Coconut Collagen Fuel)
1 tablespoon ground flaxseed
1 tablespoon chia seeds
1 tablespoon almond butter (if no one's looking I use extra…)
1 1/2 cups unsweetened almond milk
Handful of fresh spinach
Small handful of ice
Very small handful of blueberries (please see almond butter. Also true here.)"
"Jennifer Garner's Collagen Protein Powder is one of the most well-balanced smoothies you can possibly make," according to Feder. "There is a variety of healthy seeds and nut butter that provide a serving of gut-healthy fiber,  healthy fats, and omega-3 fatty acids. This is great for consistent energy levels, brain health, digestive health, and combating inflammation throughout the body." He adds, "The spinach and blueberries provide a great amount of micronutrients and antioxidants and the collagen protein can help keep you feeling full for long periods of time. It is also great for muscle recovery and skin repair as well!"
Heather Newgen
Heather Newgen has two decades of experience reporting and writing about health, fitness, entertainment and travel. Heather currently freelances for several publications.
Read more about Heather