Centurion Race Walking Is a Must-try for Walking Enthusiasts
You'll burn more calories than going on your typical walk.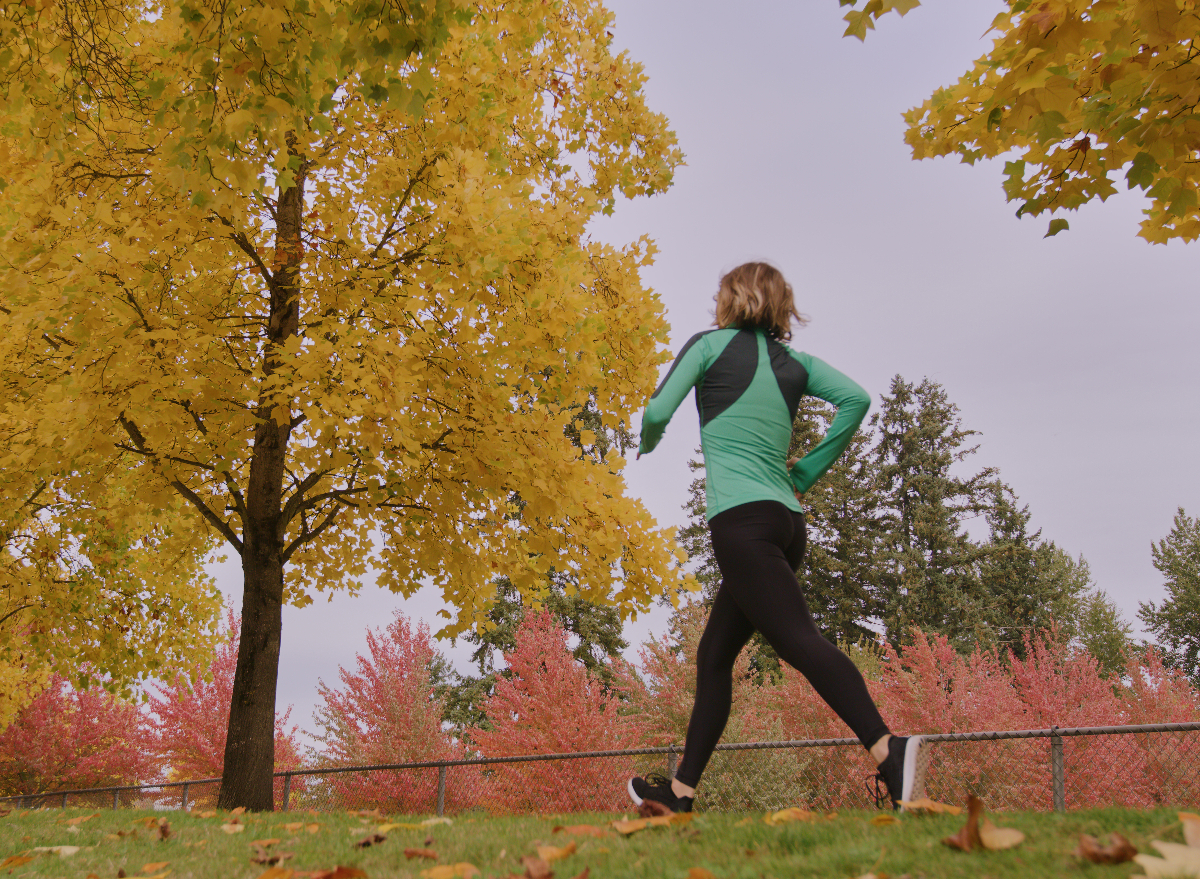 If you're a serious walker, listen up! There's a pretty cool worldwide club in town, and you can be part of the fun. Become a Centurion race walker and earn the prestigious title of Centurion. You're probably wondering what this fitness fun is all about. Well, you don't have to be 100 years old to participate—you just have to walk an impressive 100 miles within a 24-hour period. Centurion race walkers are gearing up—and you should, too! Keep reading to learn more about Centurion race walking.
A Centurion is someone who's walked for 100 miles within a 24-hour timeframe.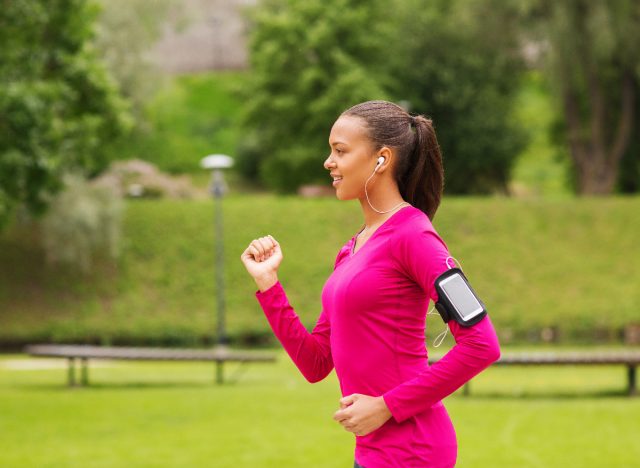 The history of Centurion walking apparently started way back in 1911 in the UK. What is a Centurion? According to the Centurions Worldwide Community website, the "official" British definition is as follows: "A Centurion is one, as an amateur, [who] has walked 100 miles within 24 hours in the United Kingdom in a judged competition held under race-walking rules in an event approved by the Centurions."
Since its inception, the organization encourages and welcomes walkers to join in on the prestigious and fun events. The Centurions Worldwide Community website continues to explain it "brings together Centurion race walkers from across the globe with a common interest in ultra distance walking, but we hope that many race walkers and long-distance walkers will aspire to join this unique community."
The races take place all over the globe, including Africa, Australia, Great Britain, the Netherlands, New Zealand, and the United States. Germany may be joining in on the cardio fun and holding a qualifying race early this fall, too, according to the Centurions Worldwide Community. A recent walk took place in Middlesbrough, England in August of this year. It was the 97th Centurion-qualifying race, and six walkers qualified to be Centurions.
Related: What Walking Every Day Does to Your Body, Expert Reveals
Race walking is a healthy competition.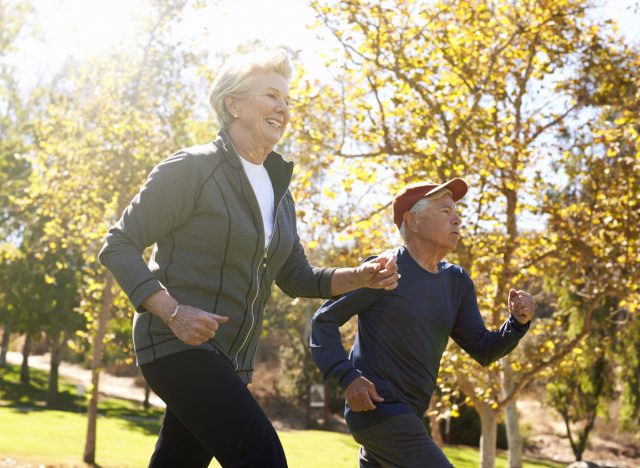 The health benefits you can derive from race walking are stellar. Not only will you fill your mind with so much positivity, but you'll also increase your breathing and pulse rate with some vigorously intense level cardio, the Centurions Worldwide Community reports. You can apparently torch more calories each mile while race walking when compared to walking, because the "straight leg technique" requires your body to utilize more muscle work.
The website also points out, "Walking 100 miles in race conditions is the ultimate test of physical and mental endurance," adding, "Completing a Centurion event can also be described as an epic experience."6254a4d1642c605c54bf1cab17d50f1e
Related: The Top 5 Walking Habits That Slow Aging, Fitness Expert Reveals
2014 Centurion, Richard McChesney, wants others to be inspired to try racewalking.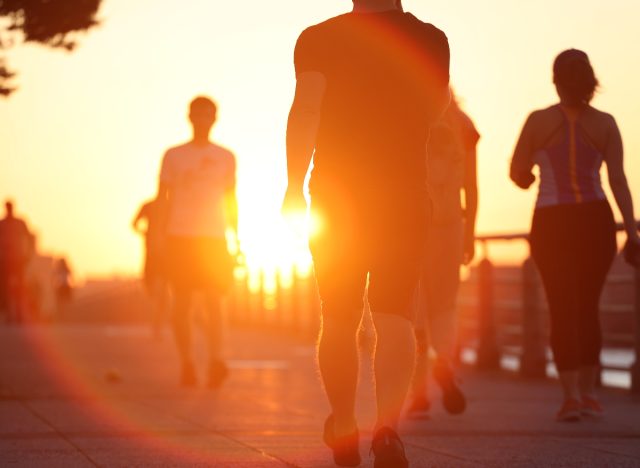 Take it from a qualified ultra-distance racewalker and 2014 Centurion, Richard McChesney, who published an article in Ultrarunning World Magazine, sharing his journey with the hope of inspiring other enthusiasts to check out racewalking. McChesney writes, "Did you know that long before people started running ultramarathon races there were ultra-distance walking races in the UK and USA, with races ranging from 100 miles though to six days?"
He adds, "Early records are a little sketchy but the first person recorded to have walked 100 miles in the UK (in under 24 hours) is James Edwin E. Fowler-Dixon who took just 20 hours and 36 minutes to walk 100 miles on a track at Lillie Bridge, London in 1877. Since then, 1,211 people have walked 100 miles in under 24 hours to become a UK Centurion and worldwide 1,549 walkers have qualified as a Centurion in one of the seven countries that recognize Centurion race-walking—A Centurion being 'someone who, as an amateur, has walked 100 miles within 24 hours in a competition.'"
McChesney began racewalking 10 years ago when he was unable to run in a marathon because of an injured ankle. He moved into the walker's division, completing the race in a five-hour, 13-minute timeframe. Just over a year after that, he was walking in his very first 24-hours-long race. That was the beginning of many more. He even won the Suffolk Backyard Ultra four years ago!
A Centurion Qualifier will take place in Pheonix, Arizona in December 2022.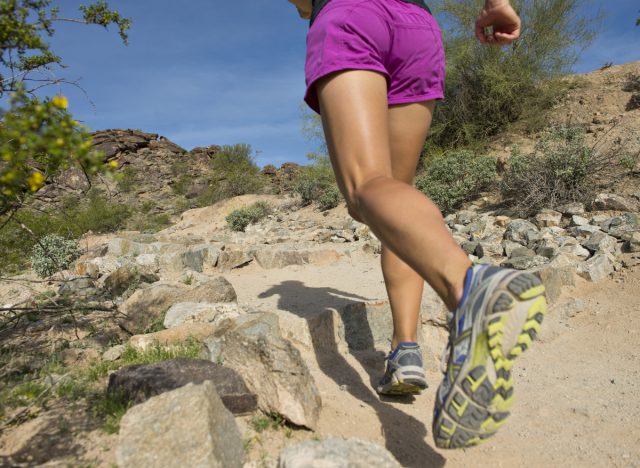 If we've spiked your curiosity and interest in Centurion race walking, you should definitely check out the upcoming Centurion Qualifier that will take place in Phoenix, Arizona in December 2022, since registration is now open. According to the United States Centurion Walkers website, the Centurion Qualifier will be hosted in sync with the Across the Years running festival at Camelback Ranch in Phoenix.
Alexa Mellardo
Alexa is the Mind + Body Deputy Editor of Eat This, Not That!, overseeing the M+B channel and delivering compelling fitness, wellness, and self-care topics to readers.
Read more about Alexa