8 Secrets Chick-fil-A Employees Want You to Know
Some of the nicest workers in fast-food think you'd be better off if you knew these facts.
Though it has been the subject of controversy at times, Chick-fil-A is still one of America's favorite fast food restaurants. Whether it's the appeal of their catchy ads (full of appreciative cows), the super welcoming staff, or simply the hand-breaded masterpiece that is the original chicken sandwich, Chick-fil-A consistently delivers. Fans speak to the variety and incredible taste of their selection of sauces and the cleanliness of every part of the restaurant, no matter where you are. The company excels in customer service, with the staff truly believing that every transaction is their pleasure. Here are some of the secrets that Chick-fil-A employees wish more customers knew. 
You can order off the menu without feeling guilty.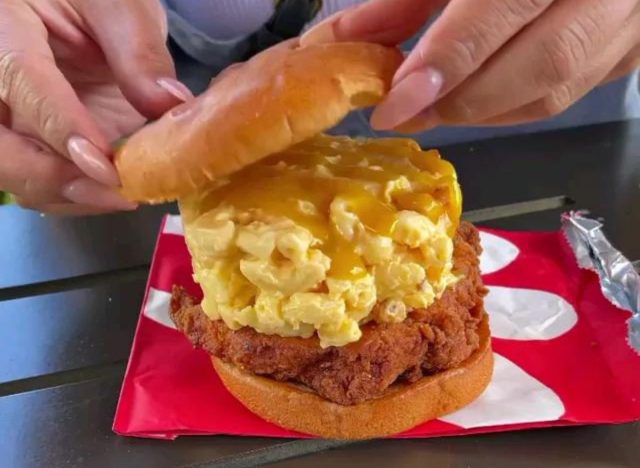 There is actually a verified secret menu at Chick-fil-A, but it really consists of combinations that aren't typically offered on the menu. Some examples might be a Taco Chicken Sandwich—a spicy chicken sandwich requested to be well-done, topped with creamy salsa sauce, pepper jack cheese, and tortilla strips. It seems the secret menu is limited only by how creatively you can dream.
Their food is actually fresh.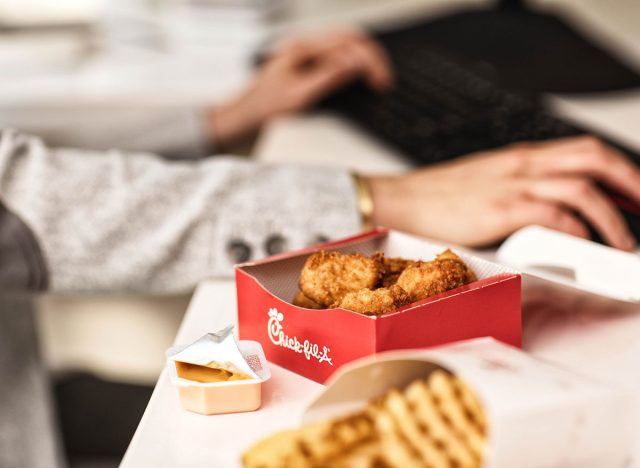 It's pretty amazing for fast food, but at Chick-fil-A, the nuggets are actually made from scratch. They start with cuts of chicken tenderloin, adding a specially seasoned breading before dropping them into a precisely timed vat of canola oil. The result? Those addicting, crispy nuggets. Try pouring some sauce in the box, close the lid, and shake them up for a next-level nugget experience.
They really can't serve you breakfast after-hours.
Even if they wanted to, Chick-fil-A employees can't serve you breakfast after they've started making lunch. In the morning, the kitchen is busy making those breakfast biscuits from scratch. The dough is rolled out and hand cut starting at 5:30 a.m. to be ready for the breakfast rush. Each pan takes about 30 minutes to produce, so they stop making all that golden deliciousness around 10:30. If you're getting there after breakfast hours, all you can hope for is one that was left behind.
You can get as much sauce as you want.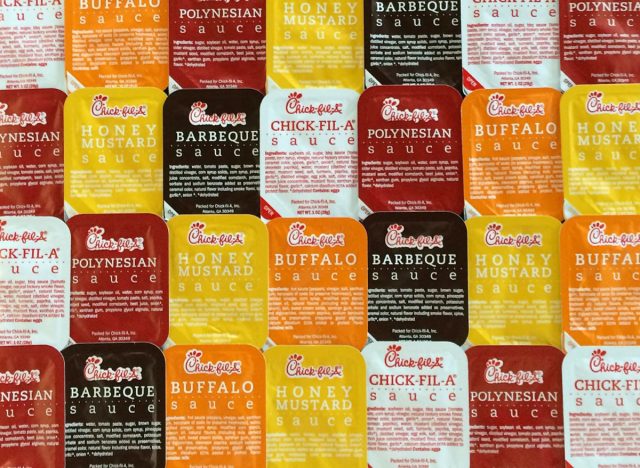 Employees dished on Reddit that there's no limit to the amount of sauce you can get with your meal. While it could be awkward if you ask for a totally unreasonable amount, the Chick-Fil-A employees will probably just respond with their typical hospitality. After all, the restaurant prides itself on being customer-centric. If you feel a little funny asking for a mountain of sauce, you can purchase Chick-Fil-A sauces in large sauces at most grocery stores.6254a4d1642c605c54bf1cab17d50f1e
You can get a free sandwich—easily!
Don't throw away that receipt when you leave the checkout. At the bottom, there's a code to take a satisfaction survey about your meal. Fill it out, and a coupon for a free Original Chicken or Spicy Chicken Sandwich will be emailed to you, making it a simple way to get a free meal. If you use the Chick-fil-A app, the free sandwich is added to your account. Just be sure to do it right after your visit, as the offer is only valid in the first 48 hours after you make your purchase.
On your birthday, you get a present.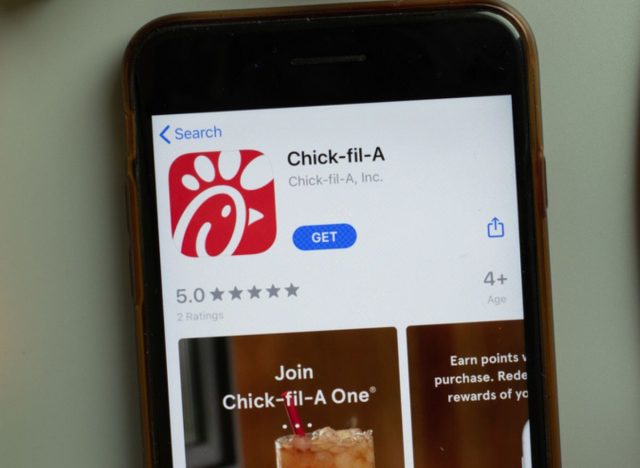 Love the Chick-fil-A app? Make sure that when you create your profile, you add your birthday. On your special day, the restaurant will give you a treat, depending on your membership tier. At the basic level, you can ask for a cookie or fudge brownie, all for free. With a One Silver membership level, the choices are expanded to include ice cream, frozen drinks, and coffee. One Red members choose from free nuggets or a sandwich and One Signature members who earn more than 10,000 points in a year get a free meal.
This is how your food gets to the second drive-thru line.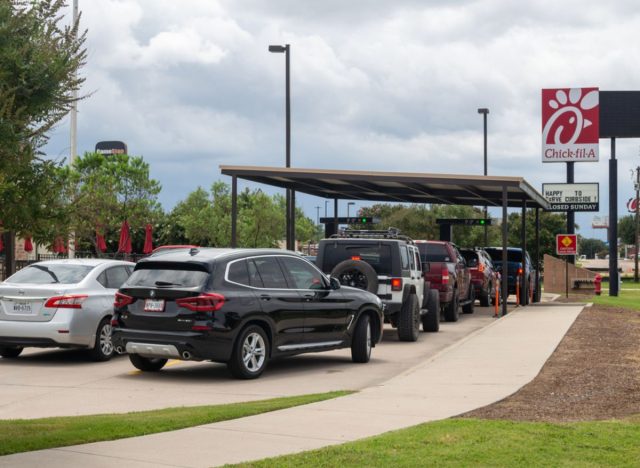 Ever wonder how your food magically gets to the second drive-thru line, even though the kitchen is in the main restaurant? Well, it takes a trip on a conveyor belt, high above the busy working employees, safely making its way to your car window. While not every Chick-fil-A franchise is this updated, quite a few use this system to make sure your food arrives without a hitch.
New Chick-fil-A opening in your area? There's a chance to win free food!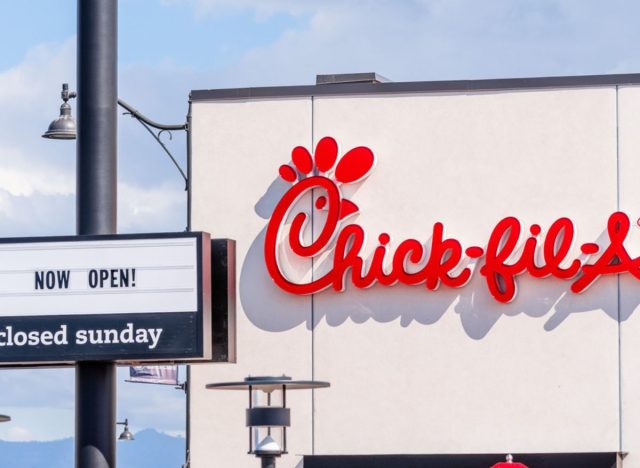 Before the pandemic, new Chick-fil-A locations would treat the local community by way of events called "The First 100 Giveaway." This would entail people from approved area zip codes camping out overnight in the restaurant's parking lot for a chance to win free meals for a year.
Since the pandemic, however, the chain has suspended the in-person events. Instead, new restaurants now choose 100 local heroes in the community and surprises them with free Chick-fil-A for a year. Additionally, most new restaurants offer surprises for customers throughout the day of the grand opening.