Chick-fil-A Is America's Favorite Fast-Food Chain—But Another Brand Is Nipping at Its Heels
A popular sandwich chain came close to unseating Chick-fil-A this year!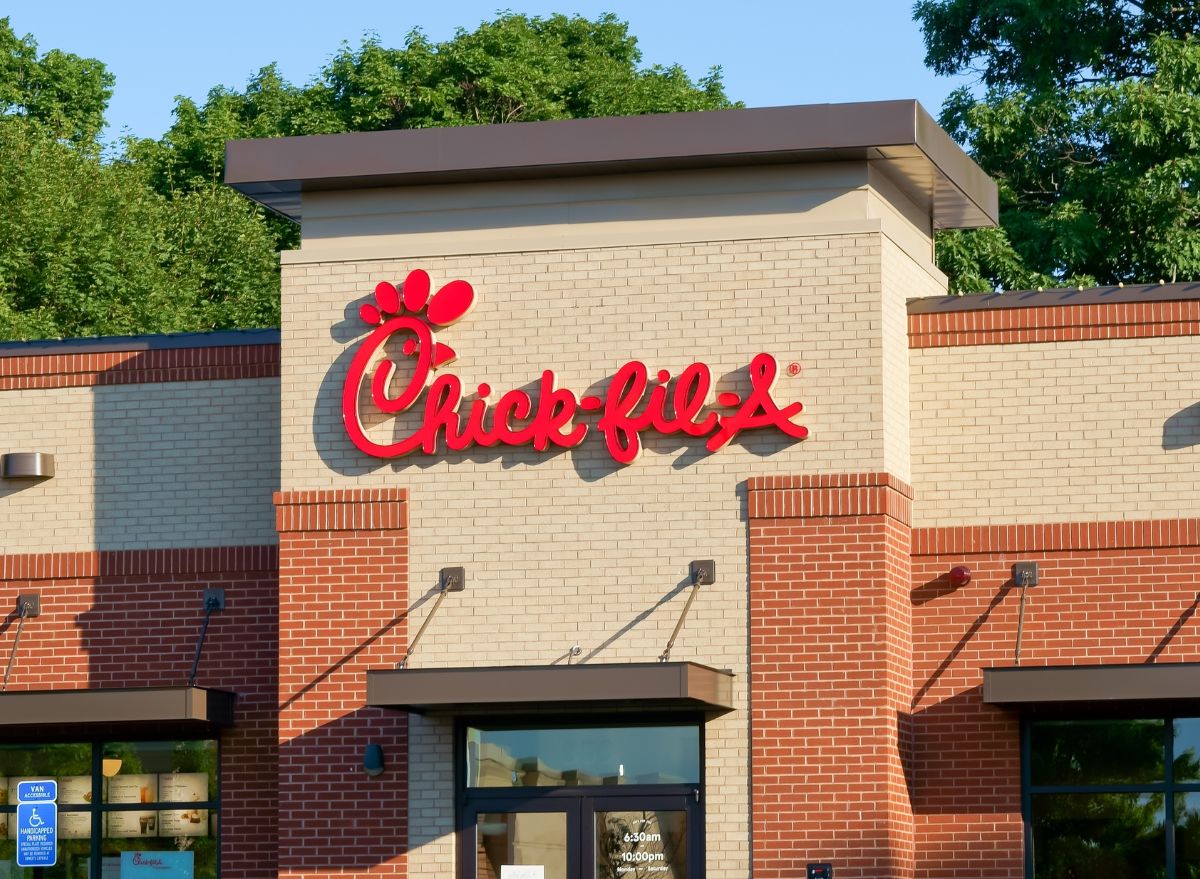 Chick-fil-A can clearly do no wrong! This week, the chicken chain secured the highest customer satisfaction ranking in fast food for the ninth consecutive year in a row, according to the annual American Customer Satisfaction Index (ACSI) Restaurant Study. And while Chick-fil-A still holds the crown in this important ranking, there is another chain that came precariously close to unseating it this year.
Illinois-based sandwich chain Jimmy John's, best known for hand-sliced meats, freshly-baked French bread, and speedy sandwich delivery service, has landed in second place, lagging only a mere percentage point behind the winner. The chain has more than 2,700 locations in 43 states.
The ACSI Restaurant Study is based on interviews with more than 16,000 customers who are asked to rate companies on a range of criteria like order accuracy and check-out speed. Chick-fil-A topped the list of fast-food brands with a customer satisfaction rating of 85. Meanwhile, runner-up Jimmy John's was close behind Chick-fil-A with a customer satisfaction rating of 84.
In a press release, the ACSI said that Chick-fil-A's  "exceptional combination of food, service, and technological quality" has allowed it to continuously top all the other major fast-food chains in customer satisfaction. Though ACSI ranks fast-food chains and full-service chains separately, Chick-fil-A's outranked all of the full-service brands as well (Outback Steakhouse, the highest-rated full-service chain this year, received a rating of 83).
Still, as restaurants strive to improve quality, Chick-fil-A no longer has as much of a cushion in its lead over others. Jimmy John's rating, for example, rose 6% this year, partially due to improvements in the sandwich chain's marks for the speed of check-out and delivery. Several other chains have also shown improvements in their scores in 2023. KFC, which received the third-highest rating of 81 in the study, increased its customer satisfaction mark by 4% from last year, while fourth-rated Papa Johns jumped by 5% to 80.6254a4d1642c605c54bf1cab17d50f1e
Whether Jimmy John's or another popular fast-food chain will finally unseat Chick-fil-A in 2024 remains to be seen. In the meantime, the chicken chain isn't resting on its laurels. It recently announced two new app features aimed at improving the customer experience even more at its restaurants. One of these new features will provide customers with estimated wait times for their orders while the other new feature will notify restaurants when customers who ordered ahead are nearby so workers know when to start preparing their food. Not only will this help customers get their food faster, but it will also help ensure that the food is hot and fresh when they pick it up, Chick-fil-A said.
Zoe Strozewski
Zoe Strozewski is a News Writer for Eat This, Not That! A Chicago native who now lives in New Jersey, she graduated from Kean University in 2020 with a bachelor's degree in journalism.
Read more about Zoe