55 Forgotten Dinners That Deserve a Comeback
These dishes are just begging for a comeback.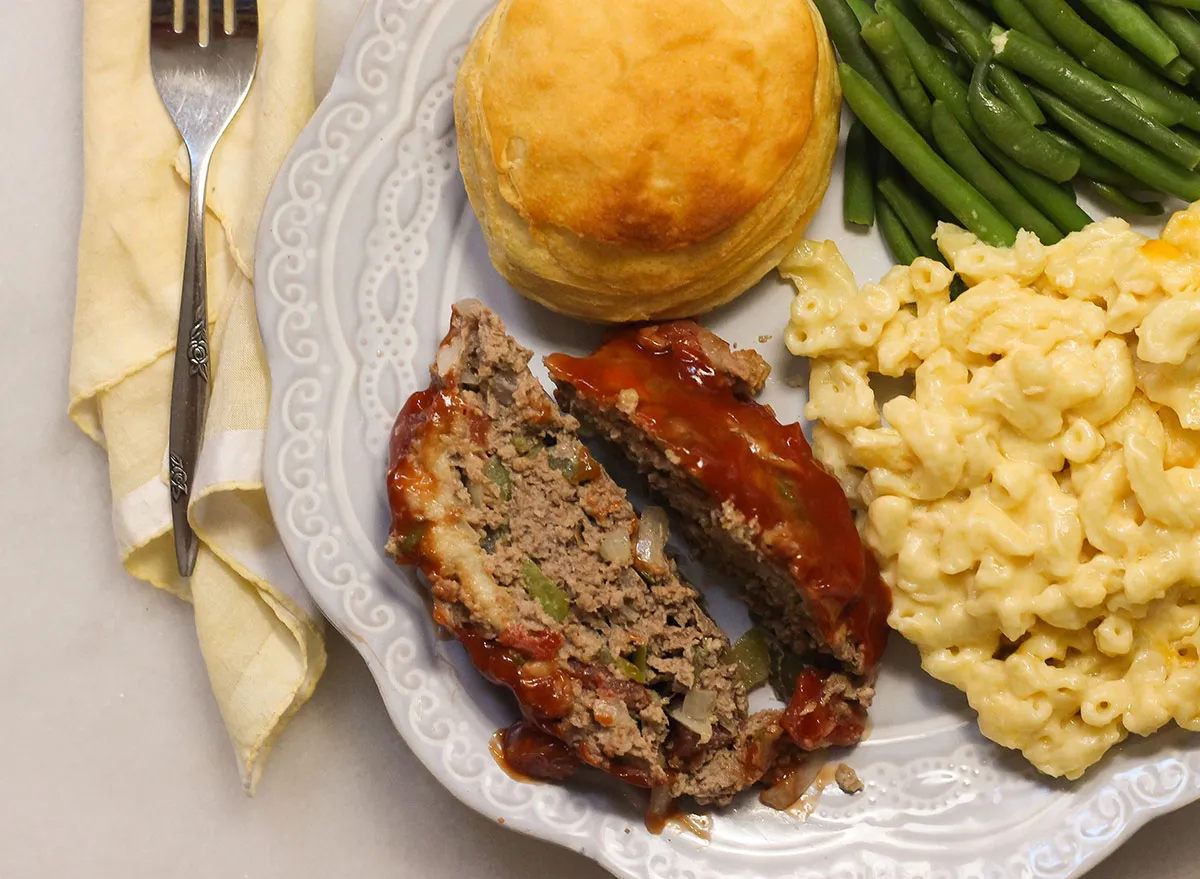 When you remember the meals of yesteryear, your mind might immediately flash to nightmarish images of Jell-O molds, boiled vegetables, and bland baked meats. Don't let these false memories cloud your opinion of classic dishes—after all, they laid the building blocks for all of our favorite weekend classics. From meatloaf to fresh vegetables and more, many time-honored recipes are due for a comeback.
Whether you grew up with old-school dishes or you just want to redefine some nostalgic menus for your family, classic recipes deserve a place in the rotation. Each one of these meal ideas could revitalize your cooking routine and send you back to your childhood with a wave of nostalgia. Plus, don't miss 21 Old-Fashioned Midwestern Desserts to Try This Weekend.
Classic Meatloaf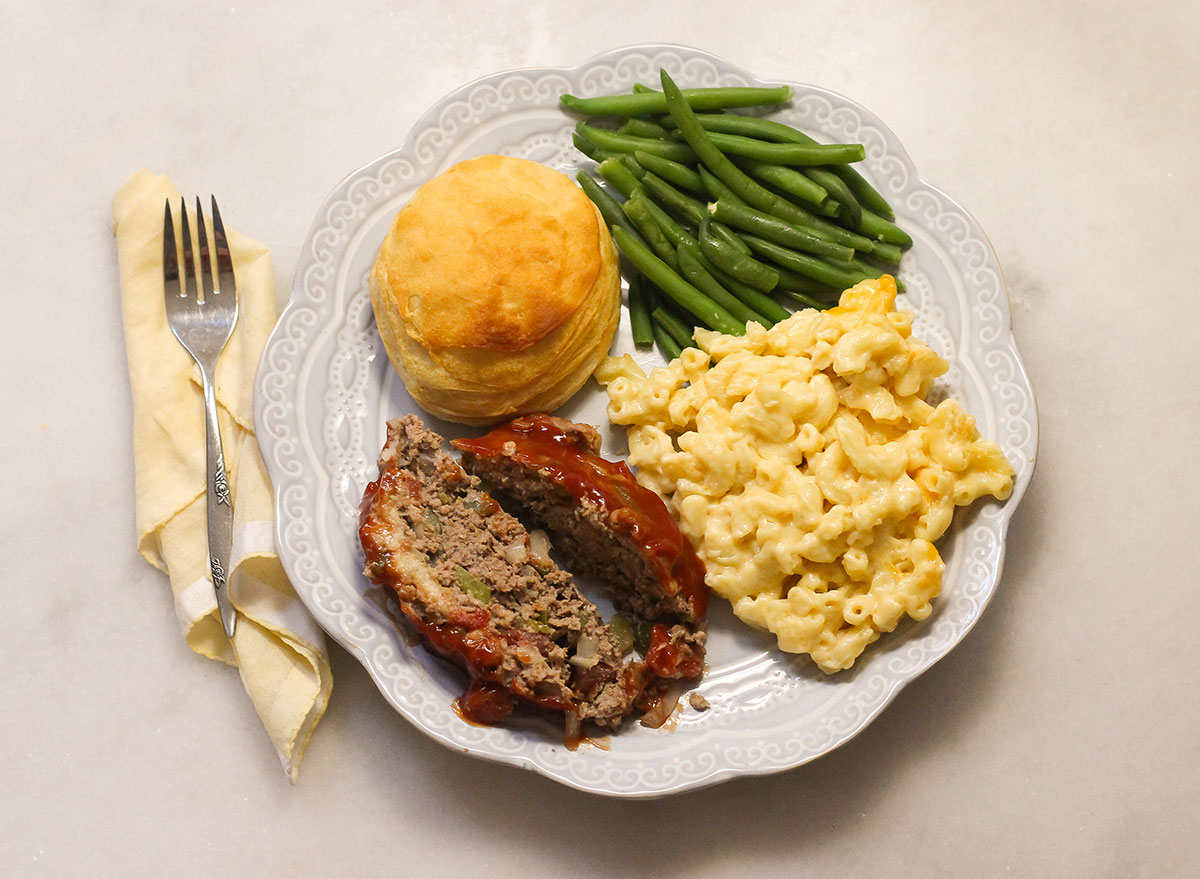 Even if you have nightmares of cafeteria meatloaf, giving this classic another shot can make you realize why this staple was such a hit. This throwback recipe brings everything home and reminds you of all the rich flavors of beef, tomatoes, and that iconic meatloaf texture.
Get our recipe for Classic Meatloaf. 
Southern-Style Cornmeal Catfish with Tomato Gravy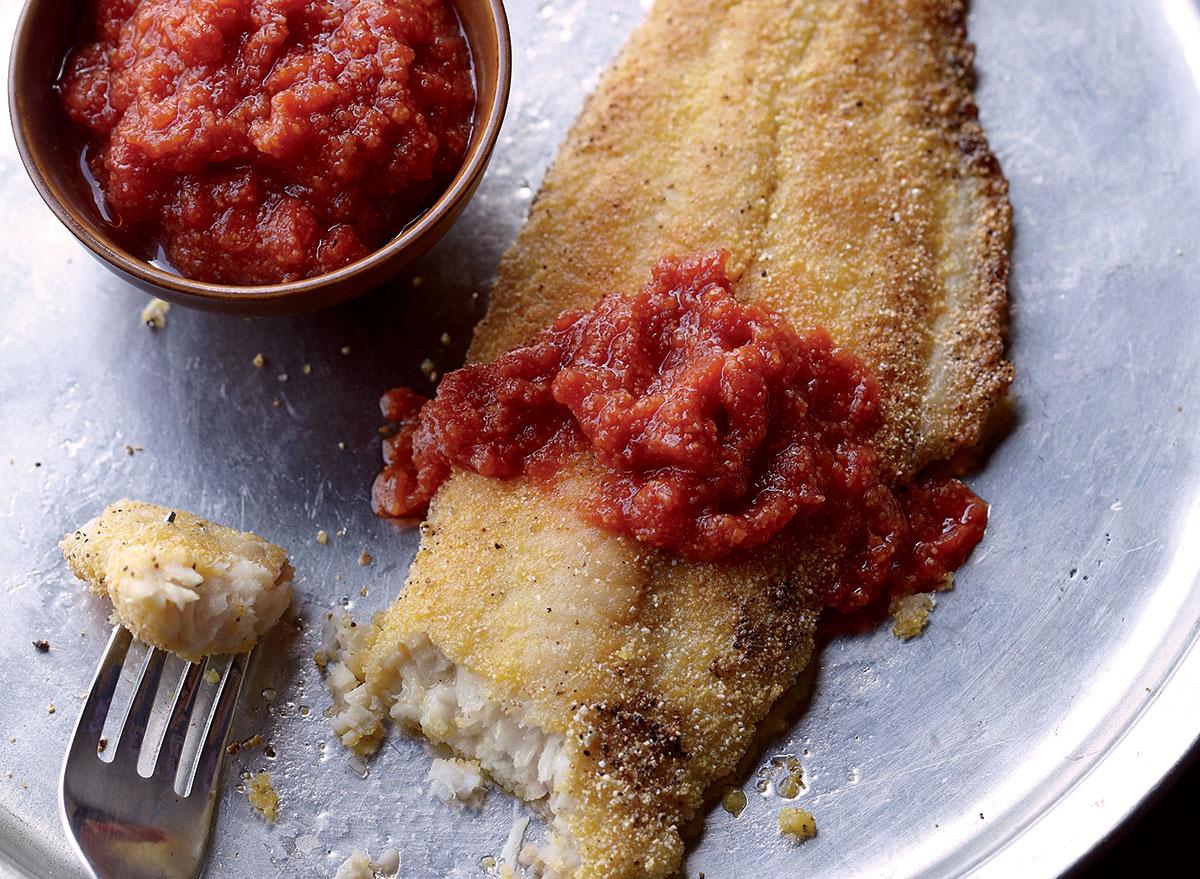 Fried fish has always come across tables as a dinner standard, but it gets harder and harder to find fried catfish on the menu at most dinners. This recipe will make you remember why this economical fish was such a favorite, and it will evoke memories of fish fries and summer days. With a crispy cornmeal crust and an easy frying technique, this recipe is achievable for any home cook.
Get our recipe for Southern-Style Cornmeal Catfish with Tomato Gravy. 
And just so you know, your ultimate restaurant and supermarket survival guide is here!
Chicken and Dumplings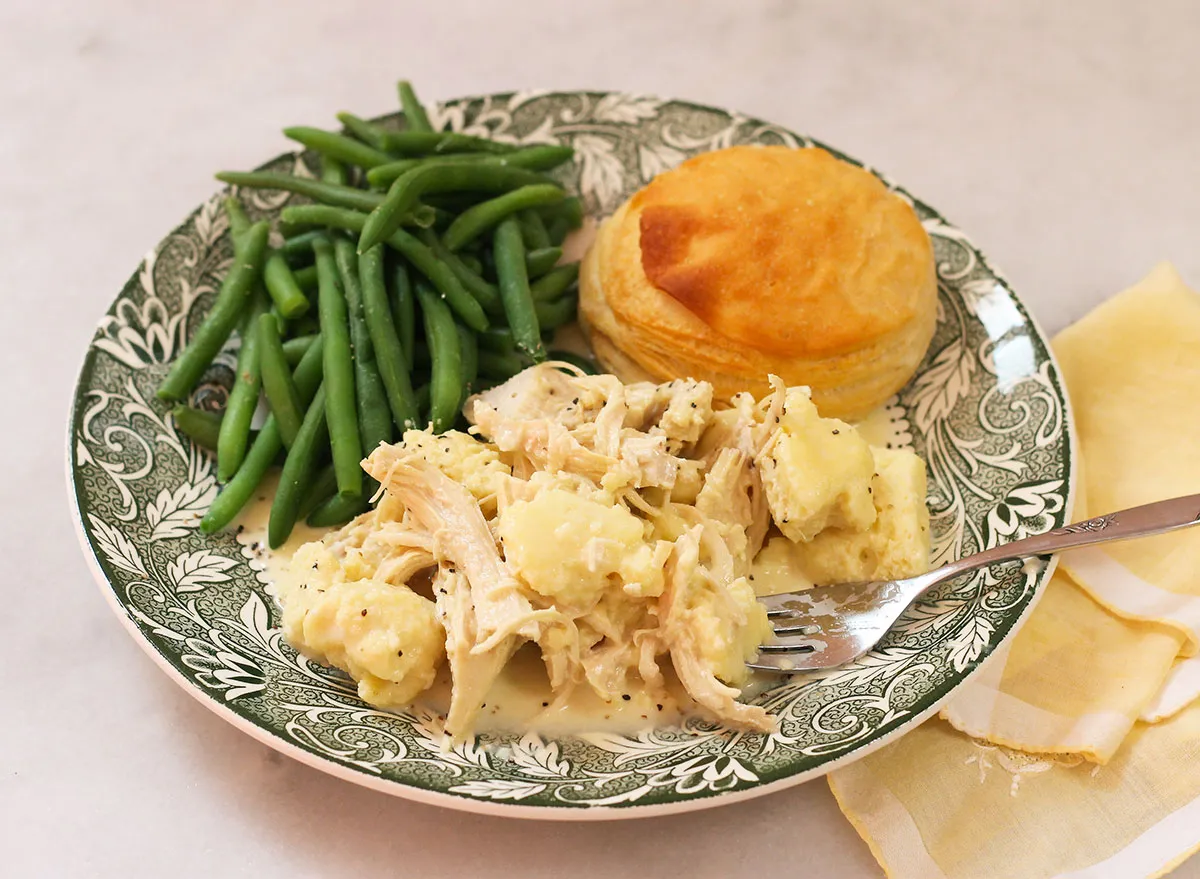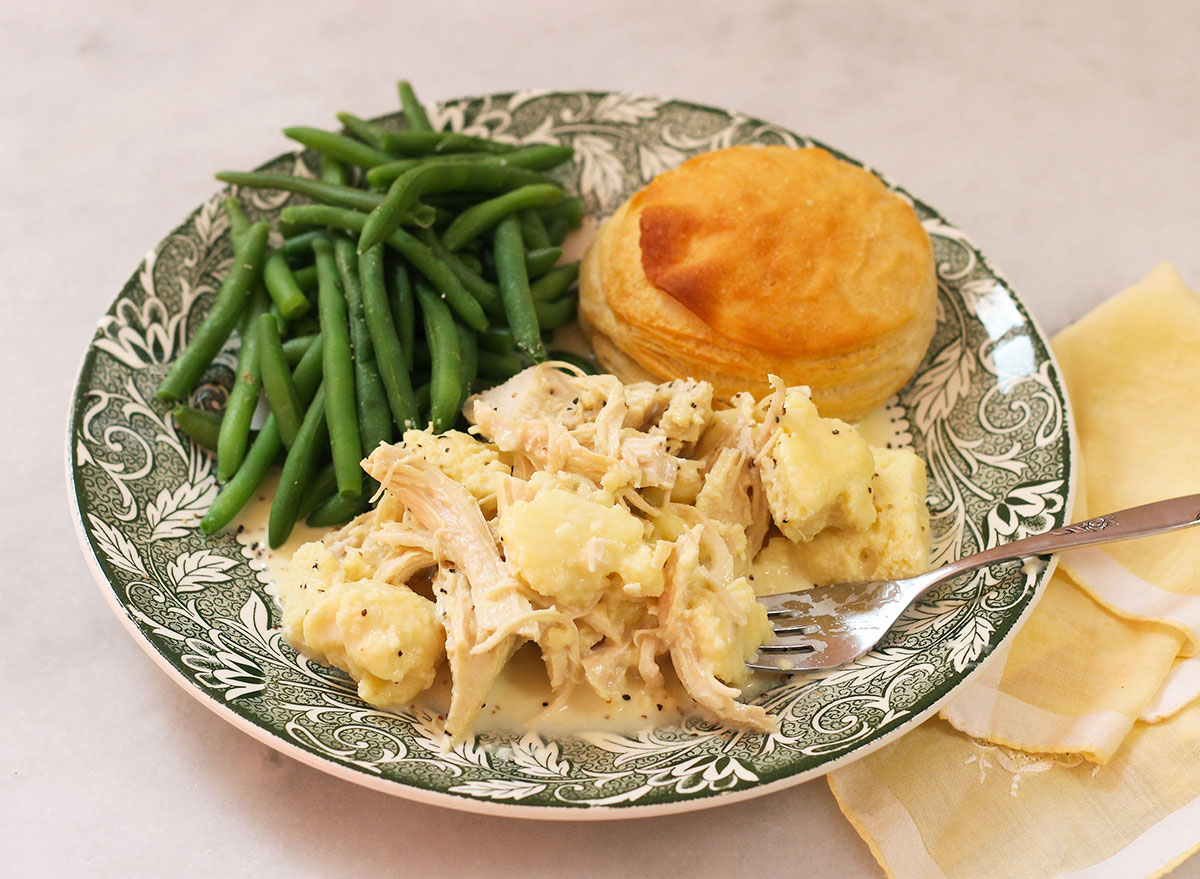 Whether you grew up in the North or the South, you've likely tried some variant of this classic dish that has stretched far and wide across America. The tender, chewy dumplings provide a perfect textural pairing with the moist chicken. It all gets coated in a down-home gravy that whips up nostalgia in an instant. For a trip down memory lane, bring this classic to a table near you.
Get our recipe for Chicken and Dumplings. 
Classic Green Bean Casserole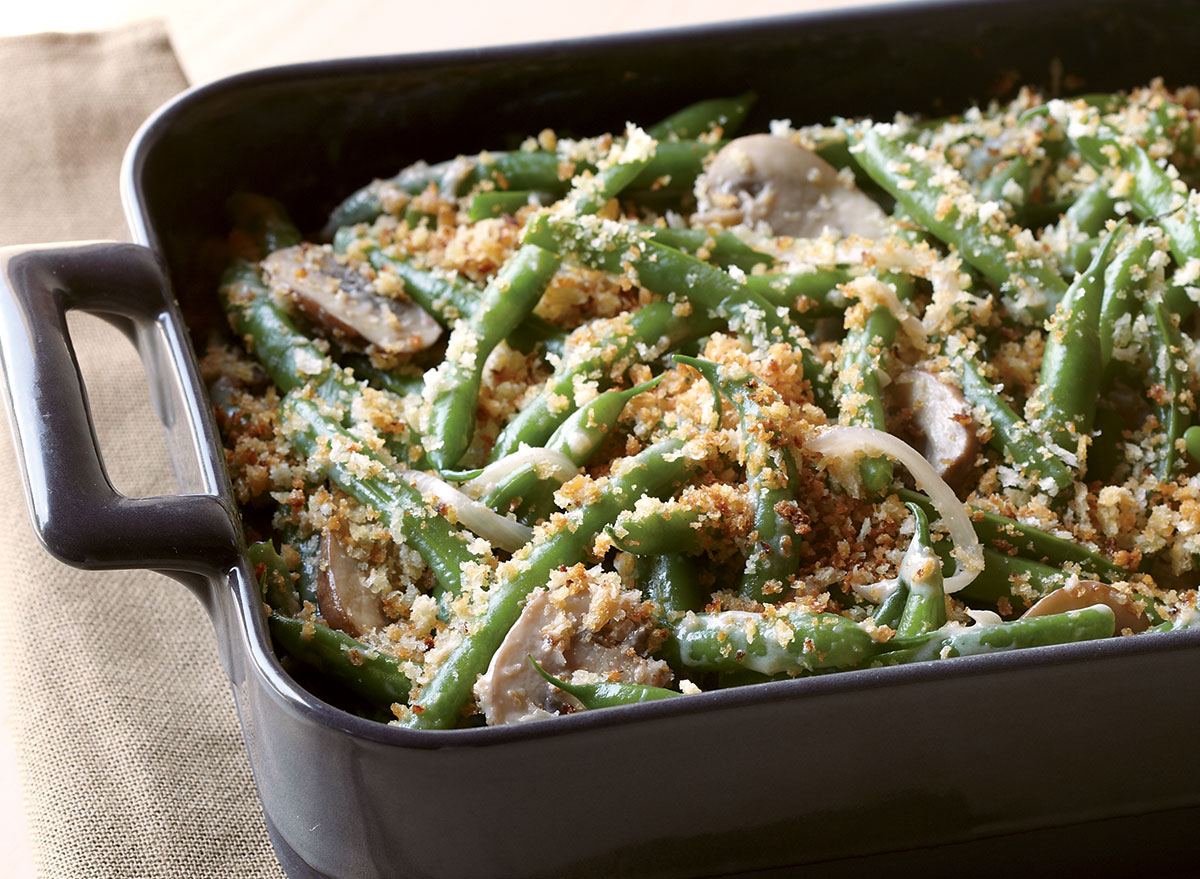 Everyone remembers their first green bean casserole, likely made with cream of mushroom soup and fried onion straws. Even if you eventually burnt out on this dish as a kid, now is the perfect time to explore the casserole again. By mixing up the ingredients, you can avoid any traumatic memories of canned green beans and use only the freshest produce to make this dish pop.
Get our recipe for a Classic Green Bean Casserole. 
Braised Sweetbreads Eugenie
Searching for ingredients off the beaten path always ensures you can find some good throwback recipes. Sweetbreads, a type of organ meat, have slowly crawled back into culinary fashion, so why not experience a blast from the distant past with this rich and scrumptious recipe? This French-inspired specialty will only impress your company and expand your library of easy dinner recipes you can whip out any weekend.
Get the recipe from the Boston Cooking-School Cook Book.
(And here is the easy way to make healthier comfort foods!)
Brown Butter Honey-Glazed Carrots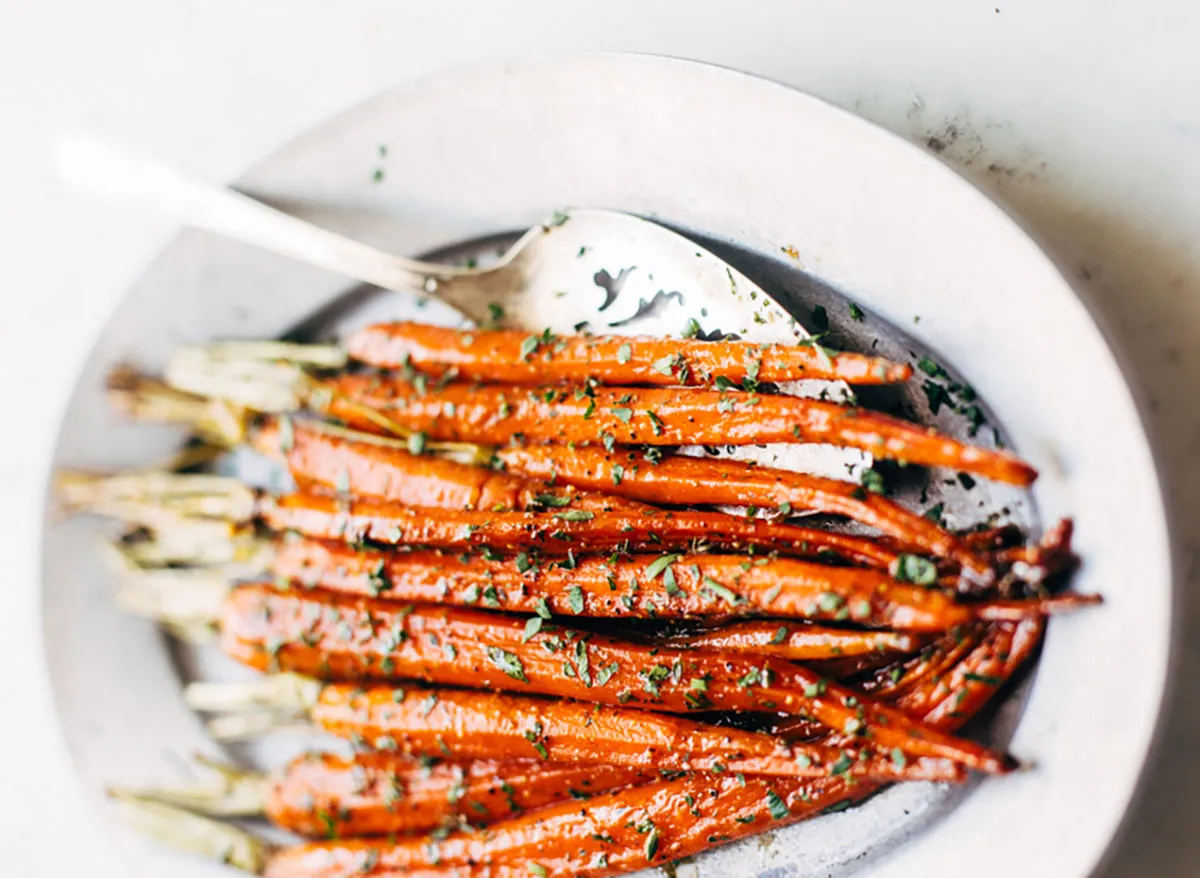 Sometimes, simplicity brings out the best flavors from quality ingredients. This old-fashioned recipe takes that mentality to heart by pairing fresh carrots with a sweet and rich honey butter glaze. You'll not only evoke generations past, but you'll also whip up a new family favorite everyone can love that costs little time and money to prepare. To round out your dinner, this should prove an instant favorite.
Get the recipe from Little Spice Jar. 
Honey-Glazed Ham and Cheddar Muffins
When you imagine an old-fashioned Sunday meal, each table spread probably includes a baked ham and bread offered up for everyone. This take on a classic refines what everyone loved about a night at home on the weekend by featuring a delectable honey-glazed ham. Paired with the fluffy cheddar muffins, each bite of ham will be a taste of heaven.
Get the recipe from The Baker Mama. 
Hamburg Steaks
You probably haven't thought about Hamburg steaks in quite some time, but there's no reason you shouldn't take a crack at this once-popular staple. They're easier to make than traditional steaks on the grill. And each portion packs in so much flavor, you'll wonder why you never tried this recipe sooner.
Get the recipe from the Boston Cooking-School Cook Book. 
Sunday Chili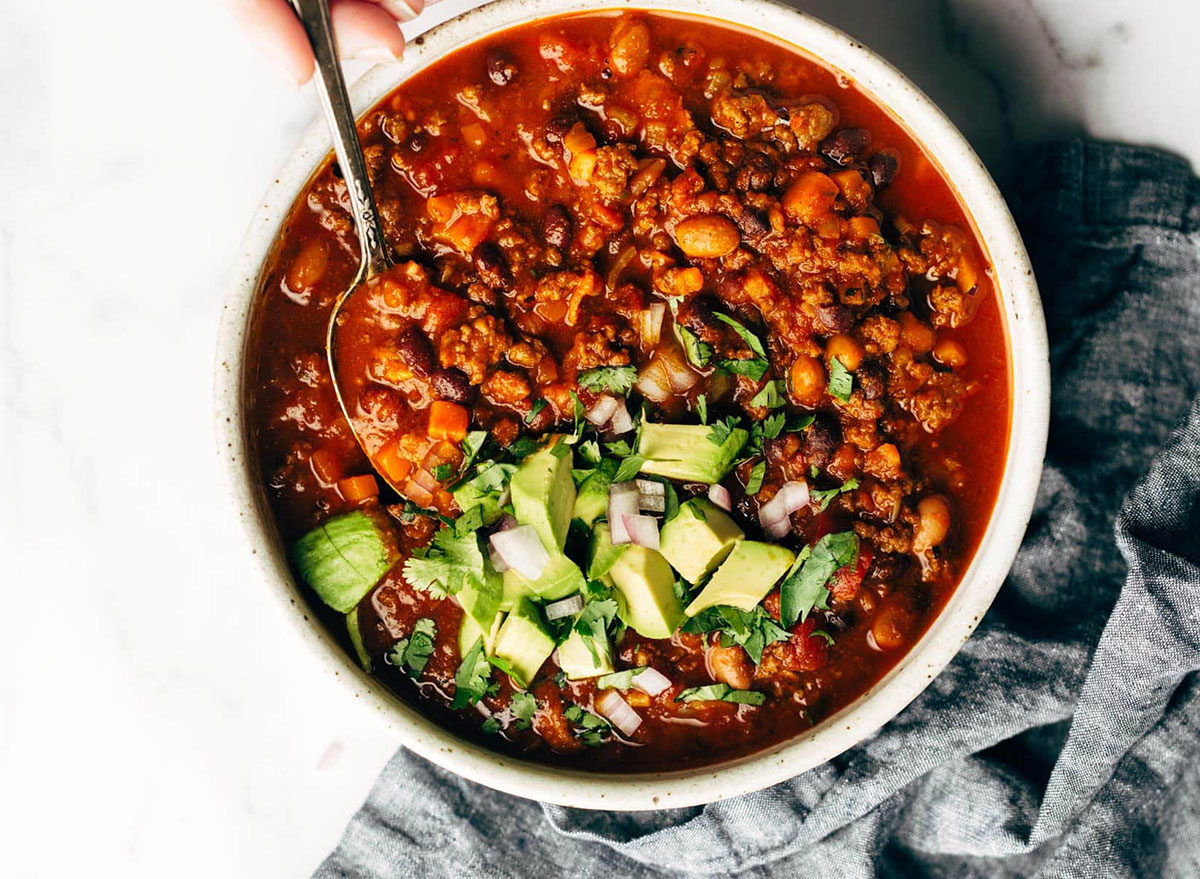 It's harder to find Sunday Chili on home menus nowadays. This classic not only provides a cumin kick to liven up any night, and one big pot could last for days. With easy-to-find ingredients and little prep work, this dish deserves a revival.
Get the recipe from Pinch of Yum.
Root Beer-Glazed Ham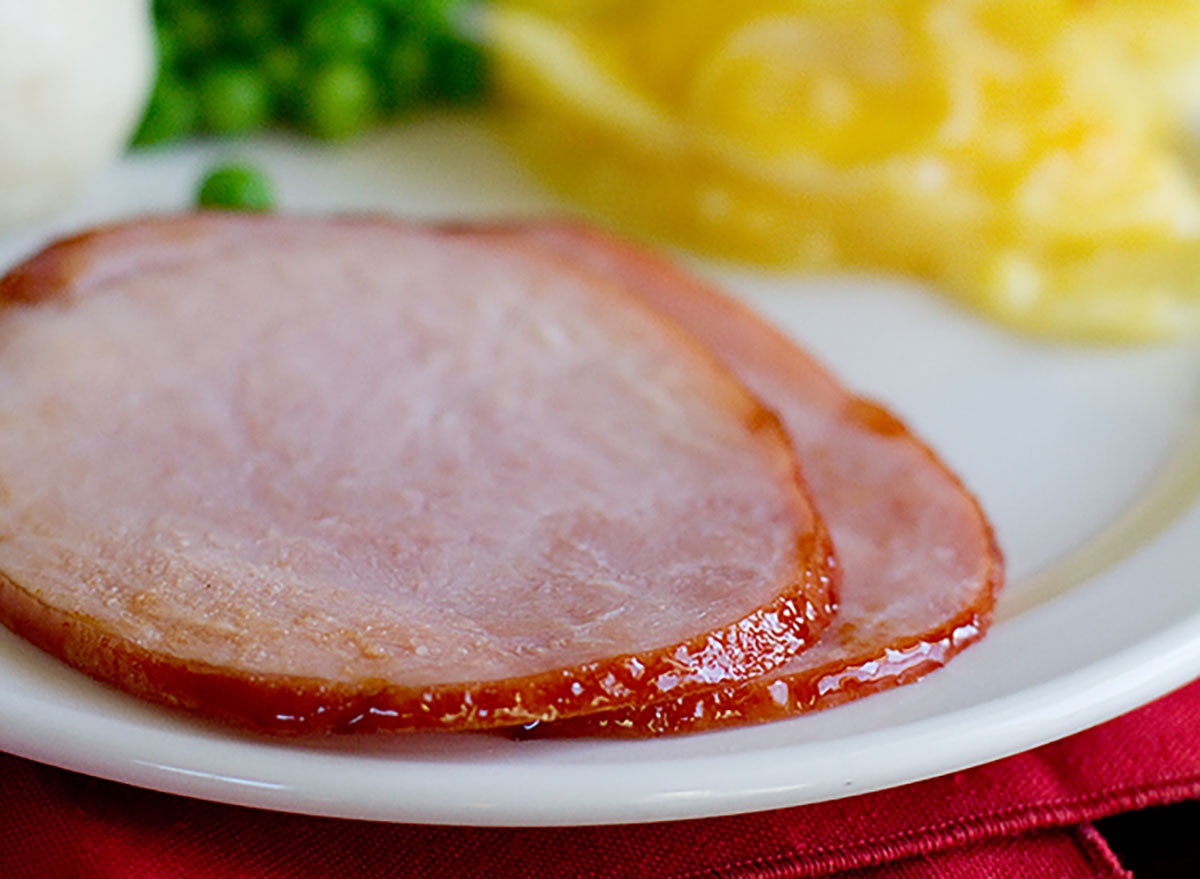 In the '50s and '60s, home cooks paired novel items in ways you might never have expected. While many of these recipes deserve to have died out, some deserve a second chance. For instance, root beer-glazed ham stood out from the crowd by providing that sugary bite usually drawn from a honey glaze. And the acidity of the soda helps tenderize the meat, making for one delectable ham. If you've only heard rumors of this dish, now is the best time to give this recipe a shot!
Get the recipe from Taste and Tell.
Mince Pies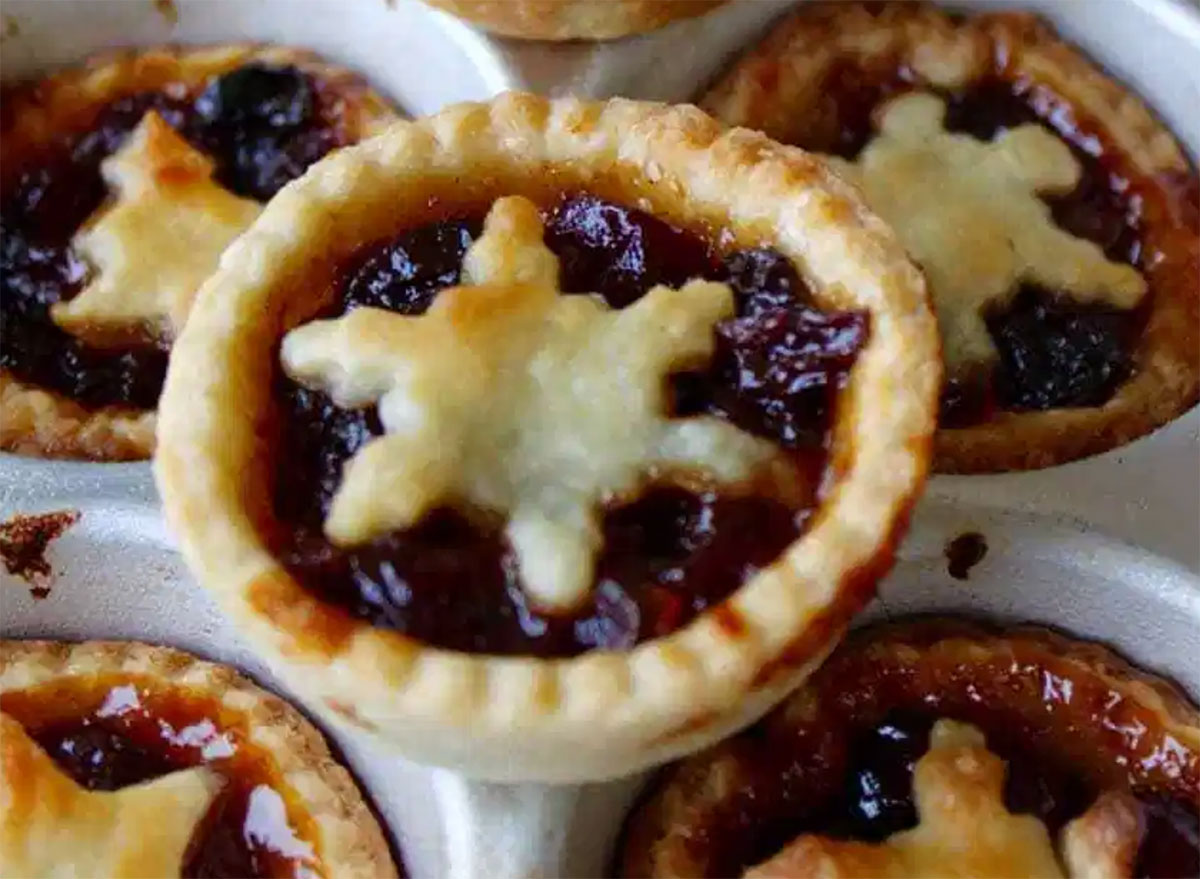 If you hear the word "mincemeat" you probably picture an unappealing flavor and texture combo that couldn't be further from the truth. (And if you're confused, we're talking about dried fruit, not ground meat.) These traditional pies show that simple ingredients are all you need to make a family staple. They're quick to whip up and can impress everyone you share them with.
Get the recipe from Bigger Bolder Baking. 
Bacon-Wrapped Pork Tenderloin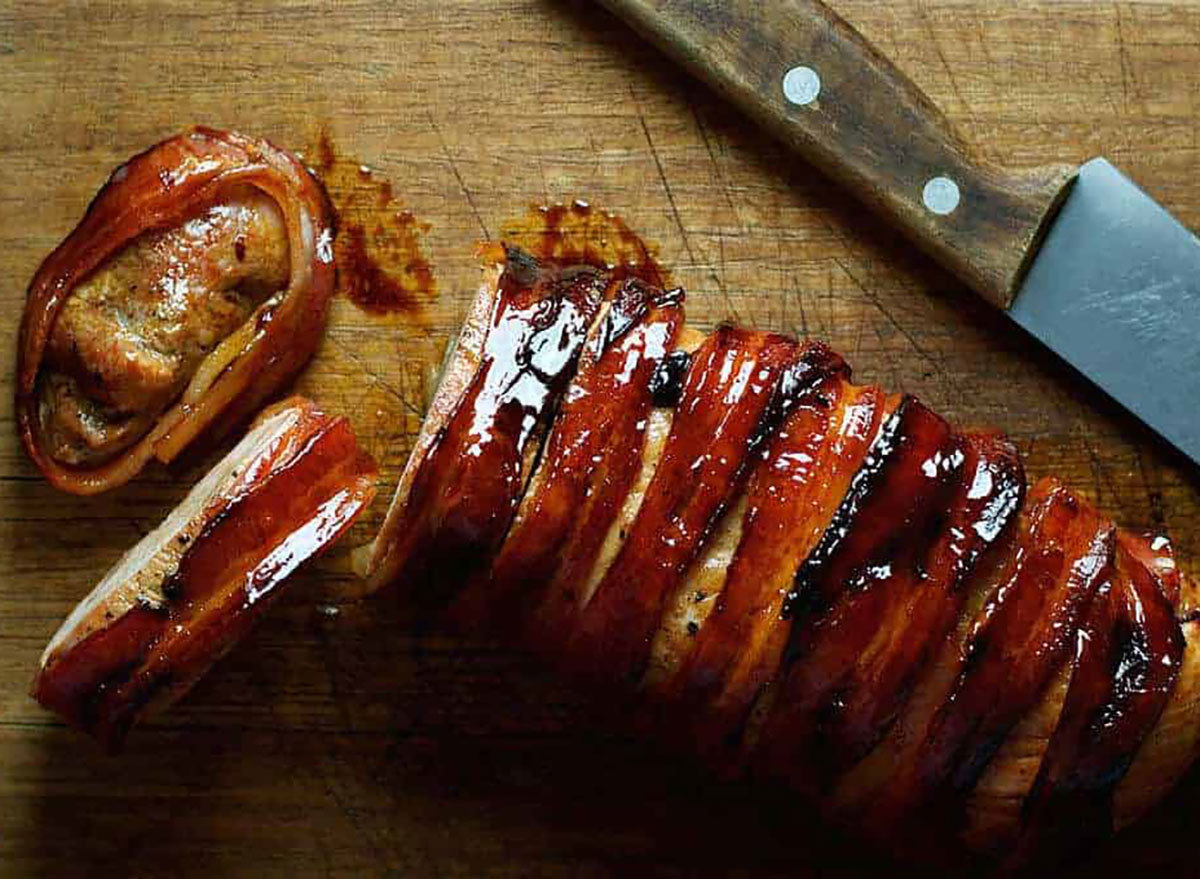 Roasts have existed for centuries, but the simplest versions are often to be the best. This double pork combo features a rich and luscious tenderloin wrapped in crispy, salty bacon that will leave your mouth watering. Just make sure to cook up some extra portions, as you know everyone will want seconds of this classic dish.
Get the recipe from Recipe Tin Eats. 
New England Fish Pie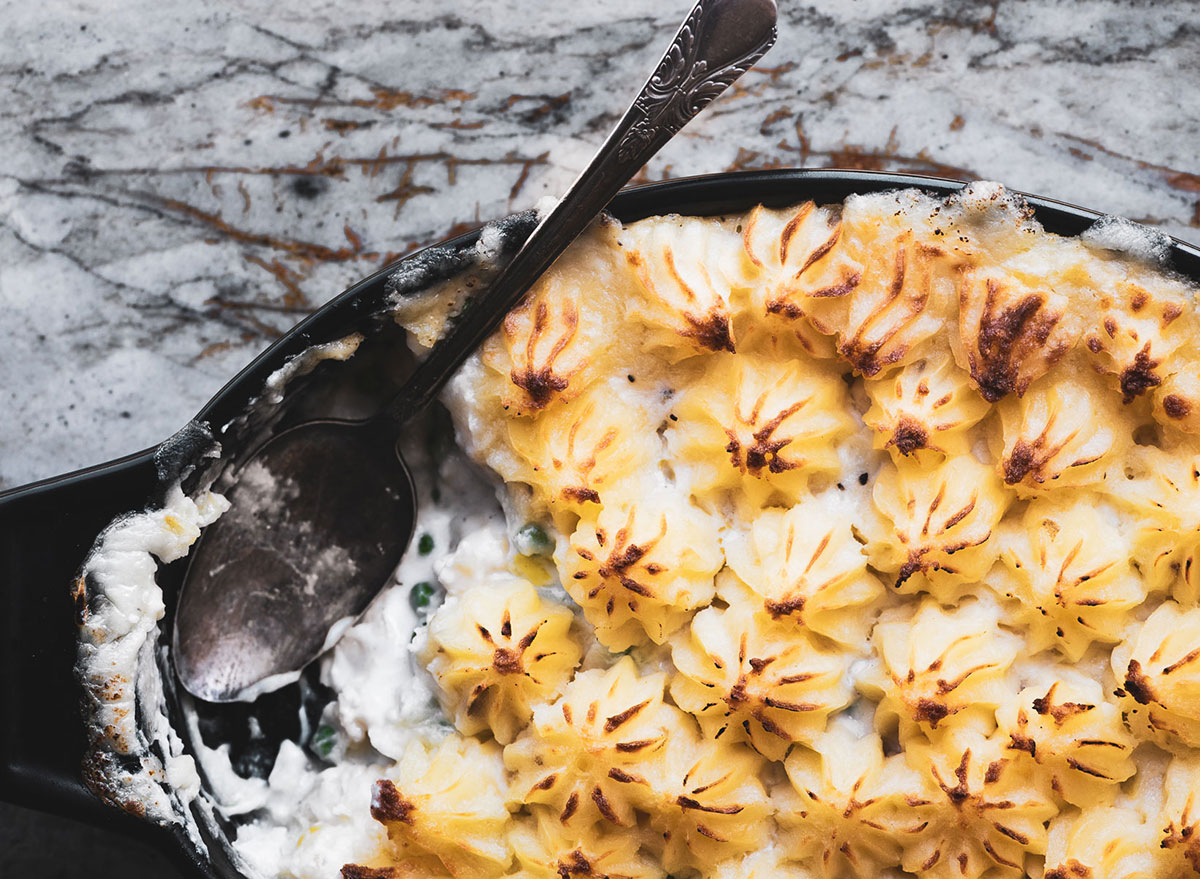 Meat pies have gone the way of the dinosaurs for no good reason. This flaky, buttery fish pie uses the delicate flavor of whitefish and presents an exciting way to experience fish that even picky eaters can enjoy. Try out this recipe that your forefathers would love and learn why it was a favorite years ago.
Get the recipe from The View from Great Island.
Beef Stew With Dumplings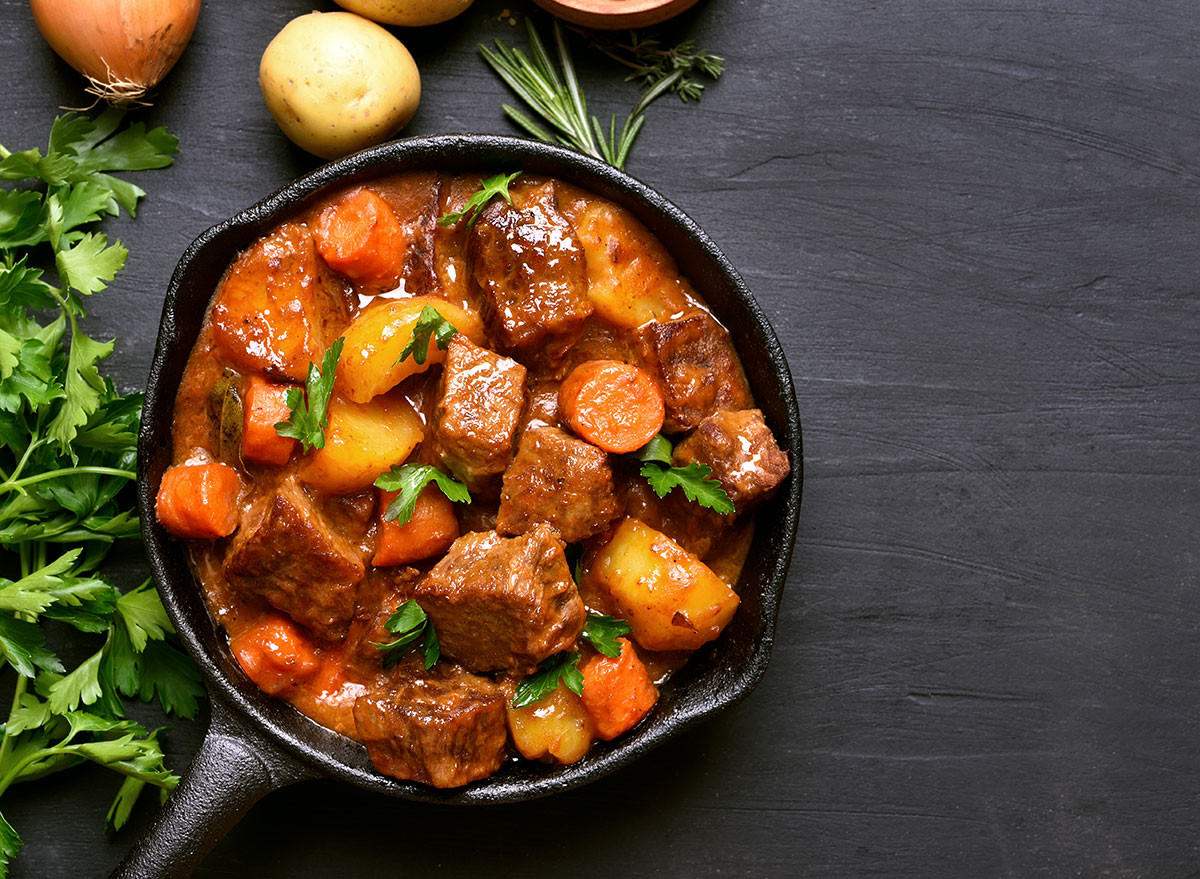 Stews have existed through time as some of the most durable, family-favorite dinners. This recipe allows you to whip up a pot of this classic dish that could feed an army and explore the original flavors that made stew such an appealing dinner. By adding in some dumplings, you can guarantee this meal will stick to your ribs and keep you well-fed.
Get the recipe from the Boston Cooking-School Cook Book.
Instant Pot Pot Roast and Potatoes
Instant Pots have been a kitchen blessing, and they can make cooking classic recipes a whole lot easier. This quick and easy pot roast will make you see this dish in a new light and fill in any craving you have for a meat-and-potatoes meal. After just one bite, you might find your new weekday meal.
Get the recipe from Creme de la Crumb.
Boneless Leg of Lamb with Parsley Mint Chimichurri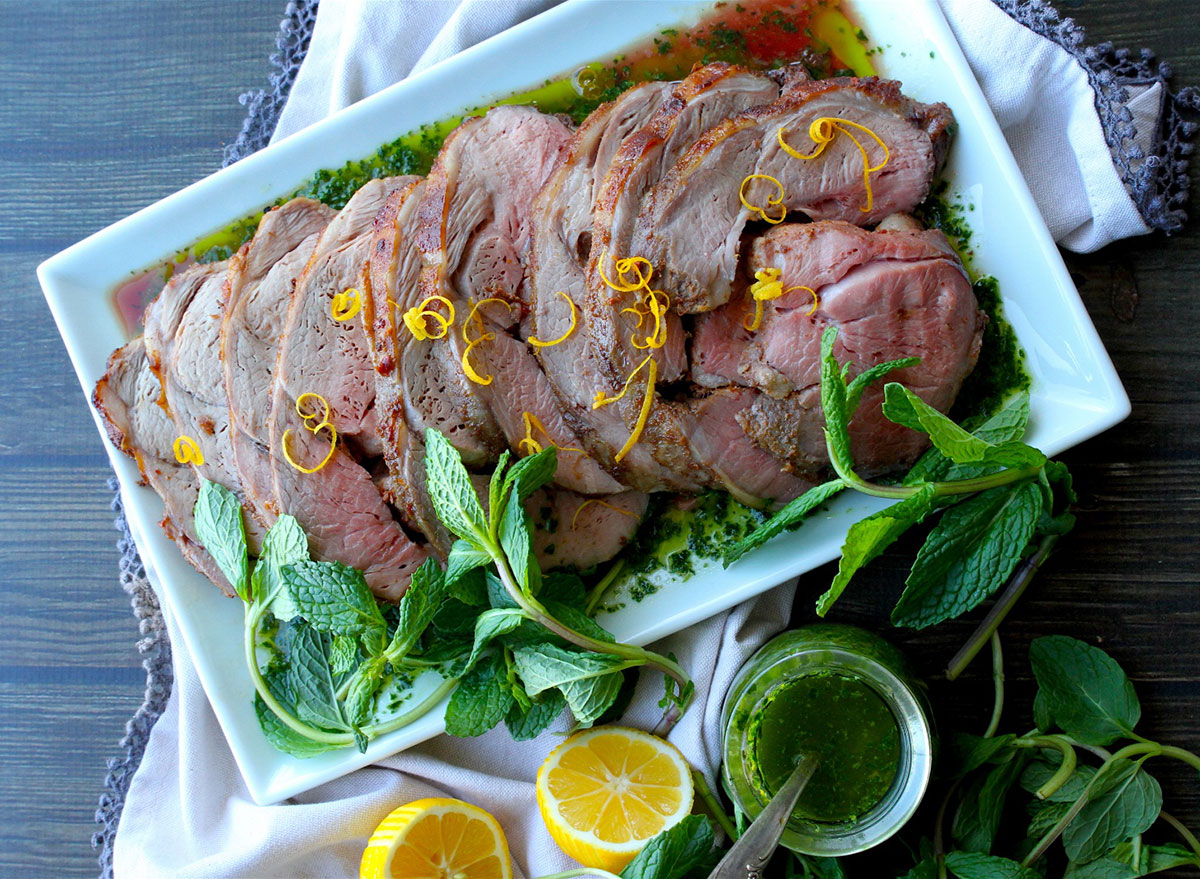 This retro recipe takes a twist on the classic lamb and mint jelly formula by turning the jelly into a mint chimichurri. This recipe is sophisticated enough to serve at any dinner party and can be easy enough to make any day of the week. If you haven't given lamb a shot, this should be your gateway in.
Double-Crust Chicken Pot Pie
Pot pies are instant classics, but very few home cooks tend to make them these days. Why not explore the past with this classic recipe that takes all the flavors of this vintage dish and makes it easy to fix up at home? This easy-to-concoct meal is a great way to start more comfortable working with pastries, and if you don't feel confident in your abilities, you can use store-bought dough to save some time.
Get the recipe from Sally's Baking Addiction.
Corned Beef Hash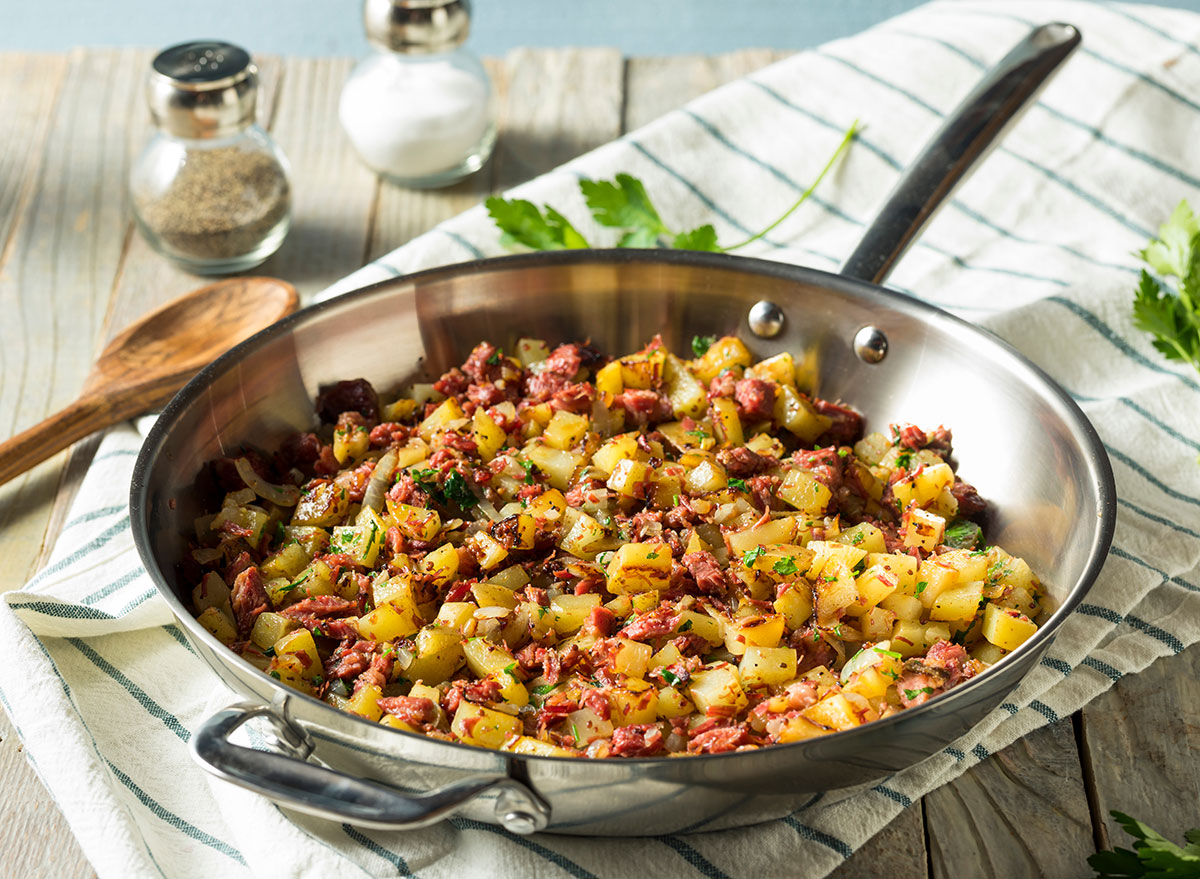 You may have seen canned corned beef hash for sale at stores or watched your grandparents eat it, but nothing compares to making it at home. With one bite, you'll remember why this dish became such a staple that has survived through the years. Just make sure to pace yourself, as you'll want to gobble everything you make up in one go.
Get the recipe from the Boston Cooking-School Cook Book.
Herb-Crusted Grilled Lamb Chops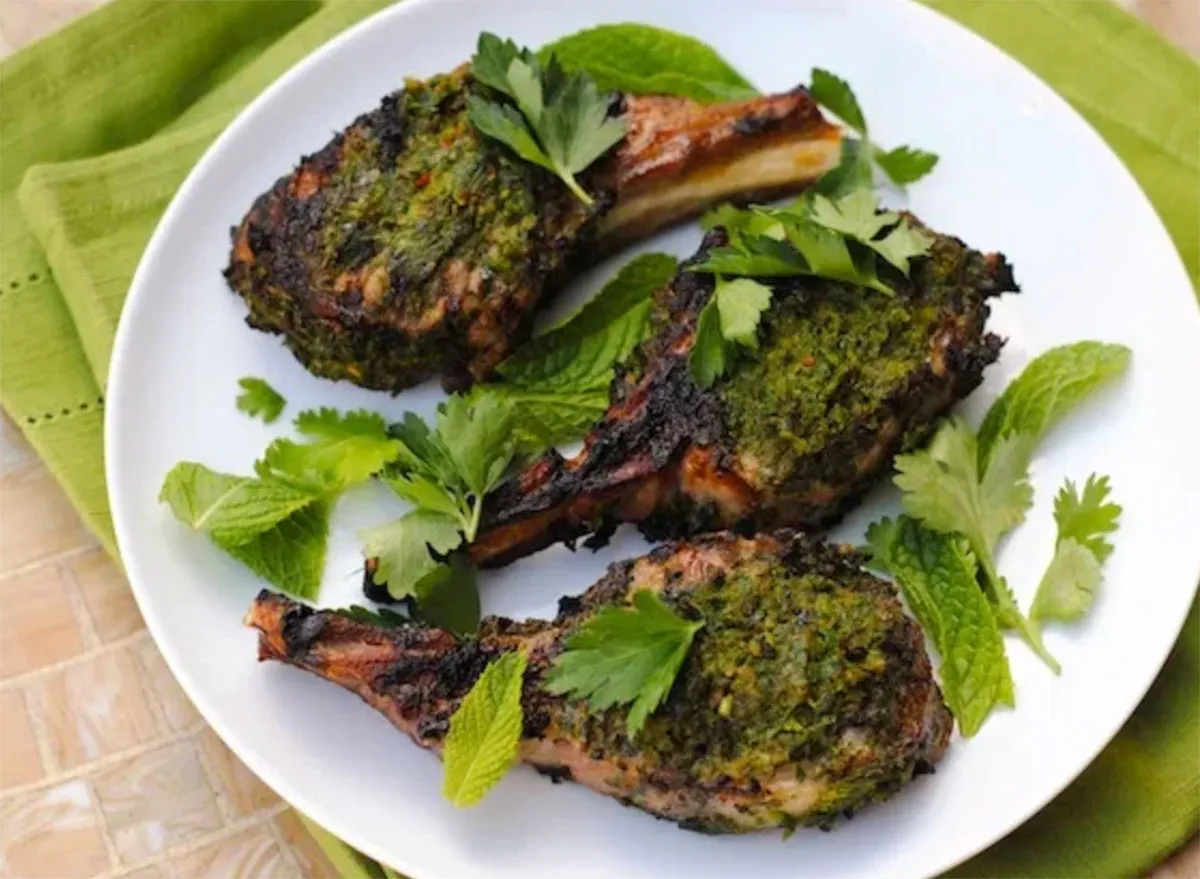 Rediscover why lamb chops were such a hit by grilling up the perfect lamb with an herb crust that could please any palate. The deep flavor combinations can't compare to any other boring lamb you've had in the past, and the herbs liven up this retro dish for the new era.
Get the recipe from Foxes Love Lemons.
Potato Croquettes with Chorizo, Manchego, and Pine Nuts
Croquettes used to appear on every table spread. Their crispy, fried goodness would be one of the most looked-forward-to items on the nightly menu. With the advent of modern cooking methods that emphasized quick meals, these labor-intensive items fell out of fashion, and you have probably forgotten all about them. By revisiting this classic in an easy-to-make recipe, you will rediscover why this classic dish was so beloved.
Get our recipe from Savory Simple. 
Roast Lamb
Roast lamb used to appear on home chefs' menus frequently. But with fewer and fewer grocery stores carrying lamb meat, finding an opportunity to make this retro roast seems harder and harder. If you take the trip out to your butcher and gather up the proper ingredients, this historic favorite won't disappoint. The tender juiciness of the meat compares to no other—you'll be back for seconds.
Get the recipe from the Boston Cooking-School Cook Book.
Roasted Summer Veggies and Sausage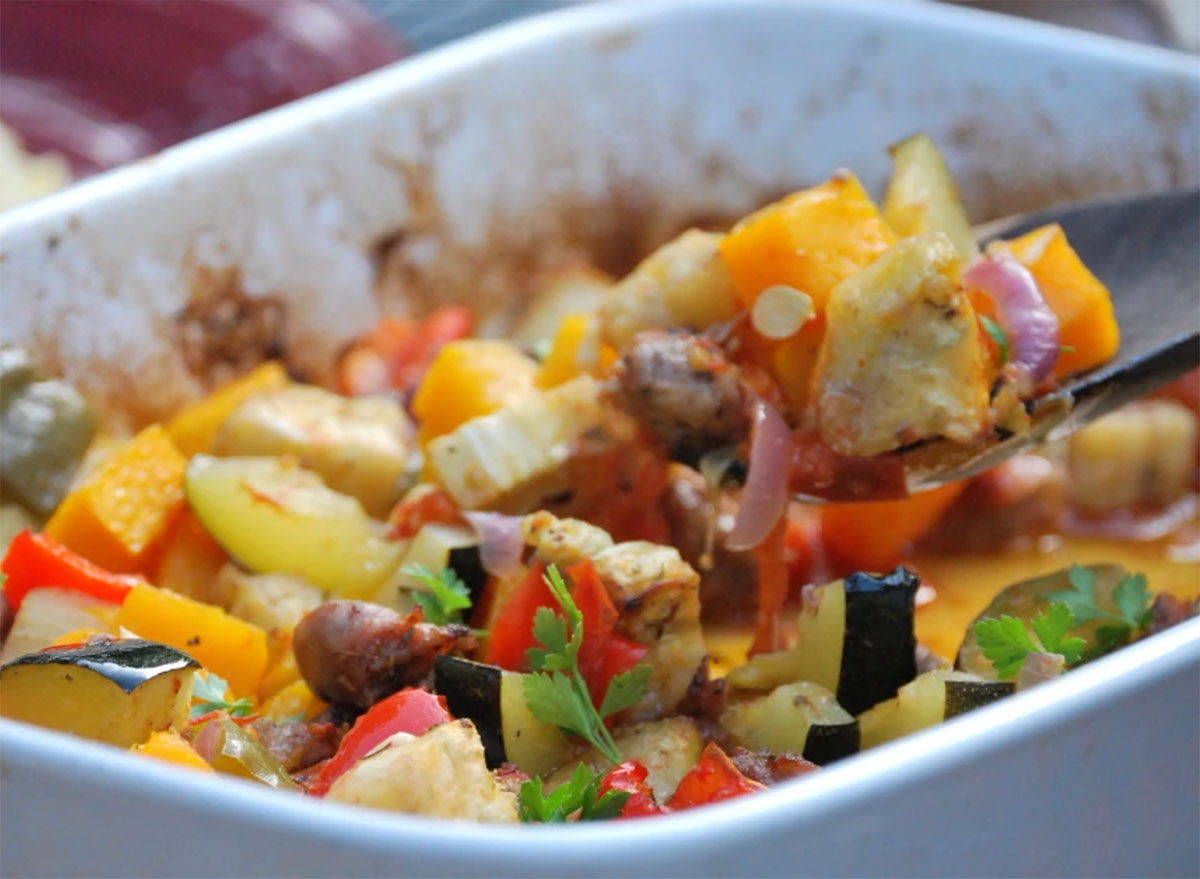 Simplicity breeds the best recipes, and this vintage favorite pares roasted vegetables to their essence. Fresh, nutritious veggies caramelize and perfectly complement the cooked sausage. This meal is easy to make and will please anyone who tries it.
Get the recipe from Simple Green Moms.
Fried Ham and Eggs
Fried ham and eggs should have become a staple dish, but sadly, you see it less as time goes by. This straightforward classic pairs crispy fried ham with fried eggs to create a meal that will keep you full well into the evening. It's an easy recipe that has been time-tested, and there's no reason to not break it out.
Get the recipe from the Boston Cooking-School Cook Book.
Shepherd's Pie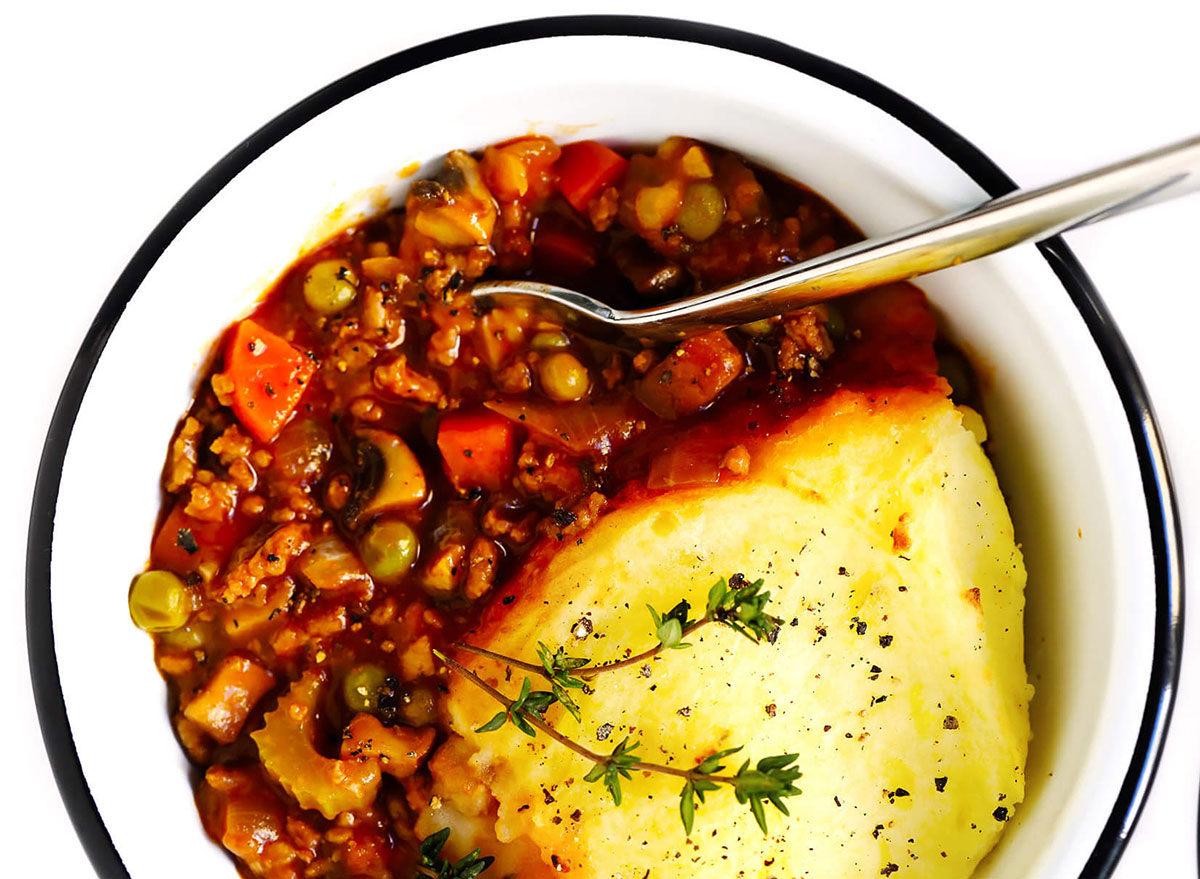 Shepherd's pie was once a go-to meal that every family would clamor for. But with such involved preparation, this dish was an easy candidate for falling to the wayside. These days, it's easier than ever to whip up this classic casserole, which has found a massive fanbase for good reason. If you've never tasted this scrumptious combination of beef and potatoes, now is the time.
Get the recipe from Gimme Some Oven.
Maryland Chicken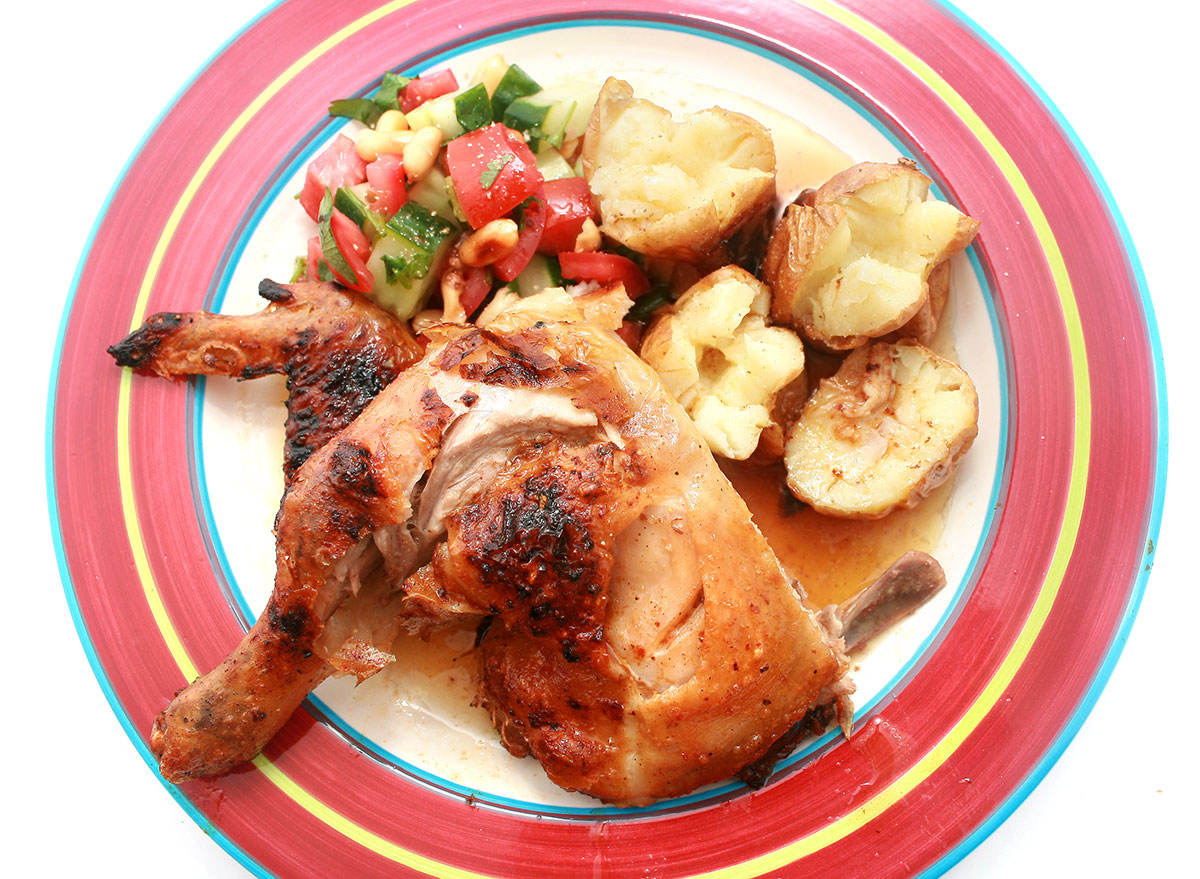 Even if you've never heard of Maryland Chicken before, this dish begs to be made at home. By coating two chickens with a homemade batter and baking them until the outside is light and flaky, you'll be honoring a heritage recipe many people have forgotten about. Just don't forget to top it all off with some extra cream sauce!
Get the recipe from the Boston Cooking-School Cook Book.
Chicken a la King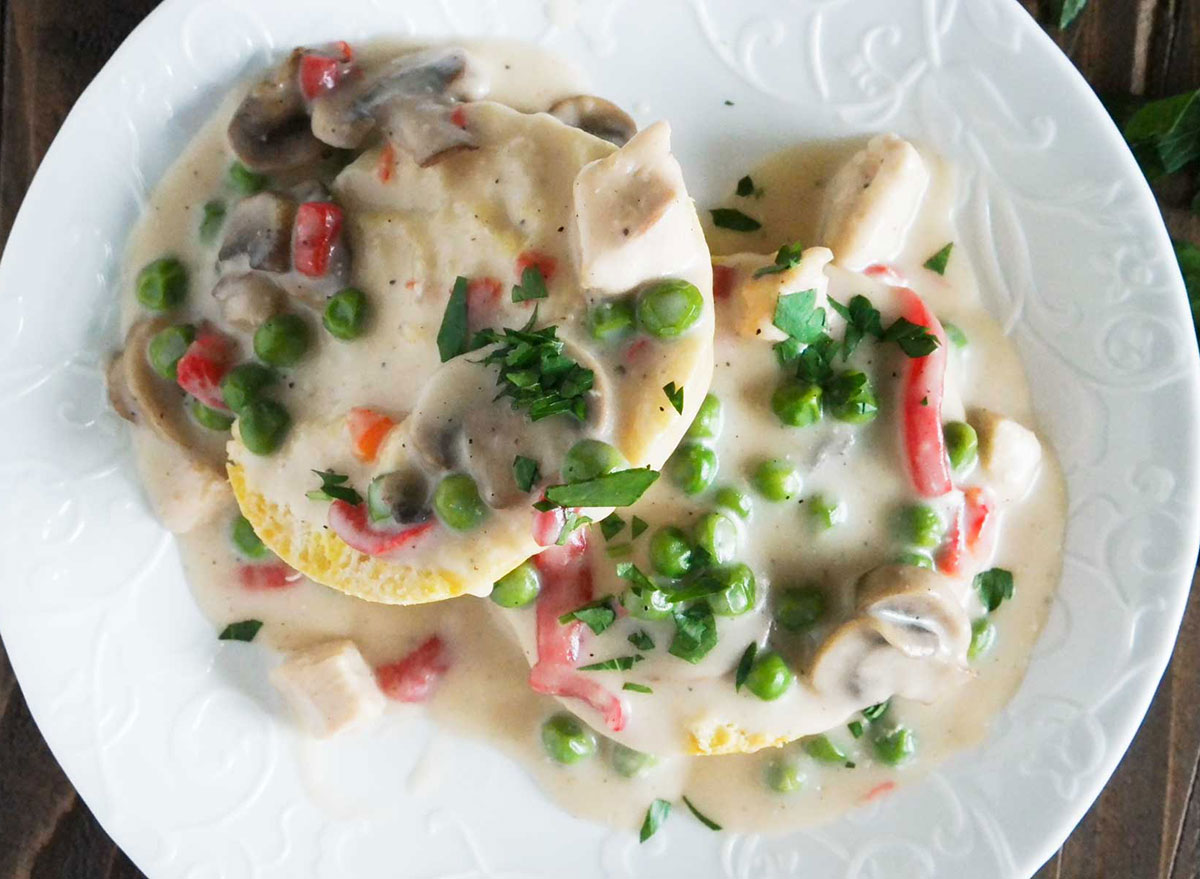 Chicken a la King took the United States by storm in the middle of the 20th century. But if you try to find it on a dinner menu these days, you probably won't have much luck. By embracing this dish, featuring cubed chicken with a cream sauce served over your favorite grain, you'll get to taste what made this chicken recipe such a classic and maybe even discover your next favorite meal.
Get the recipe from Taste and Tell.
Crock-Pot Beef Bourguignon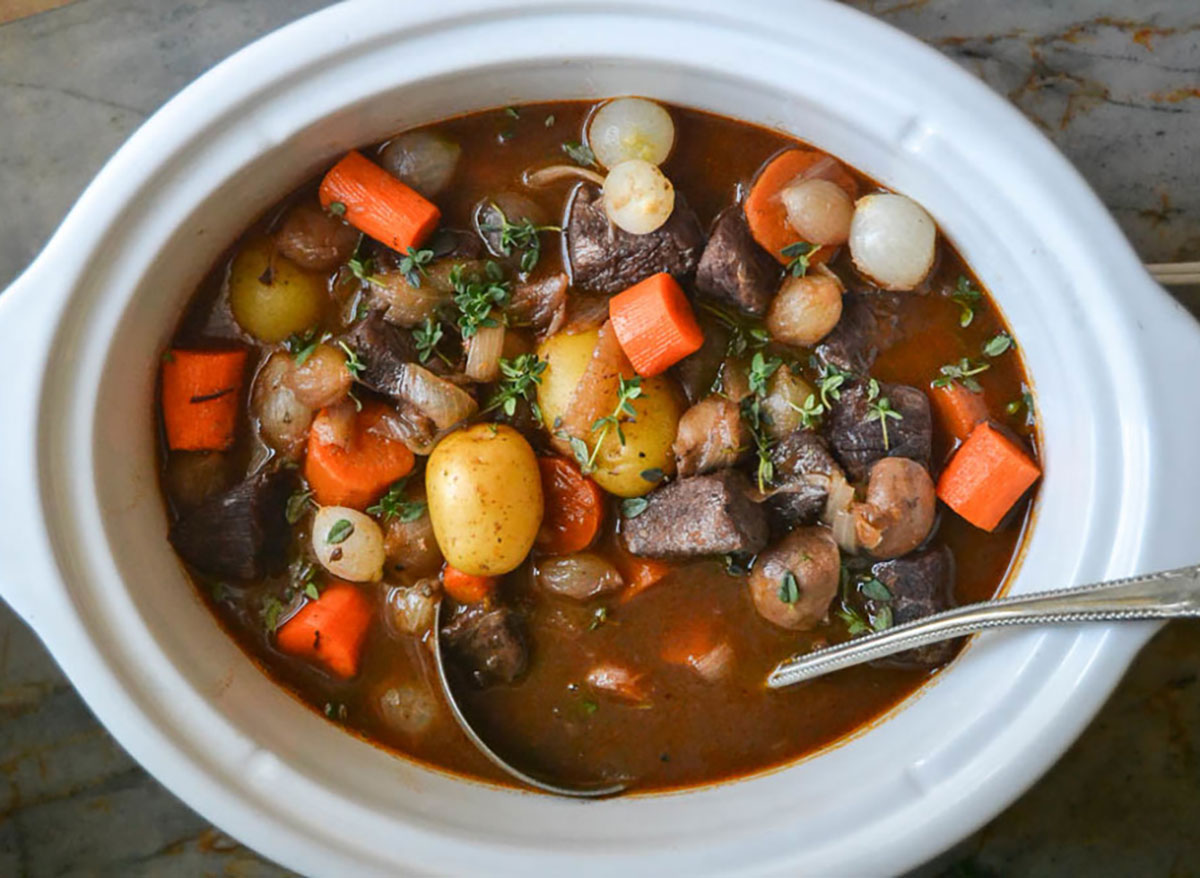 Beef Bourguignon traces its roots back for centuries, and this crockpot version guarantees you can fix up this classic dish with minimum hassle. This rich stew of beef, carrots, onions, and more will make you long for the old country and times past, even if you've never tasted it before.
Get the recipe from The View from Great Island.
Easy Shrimp Cocktail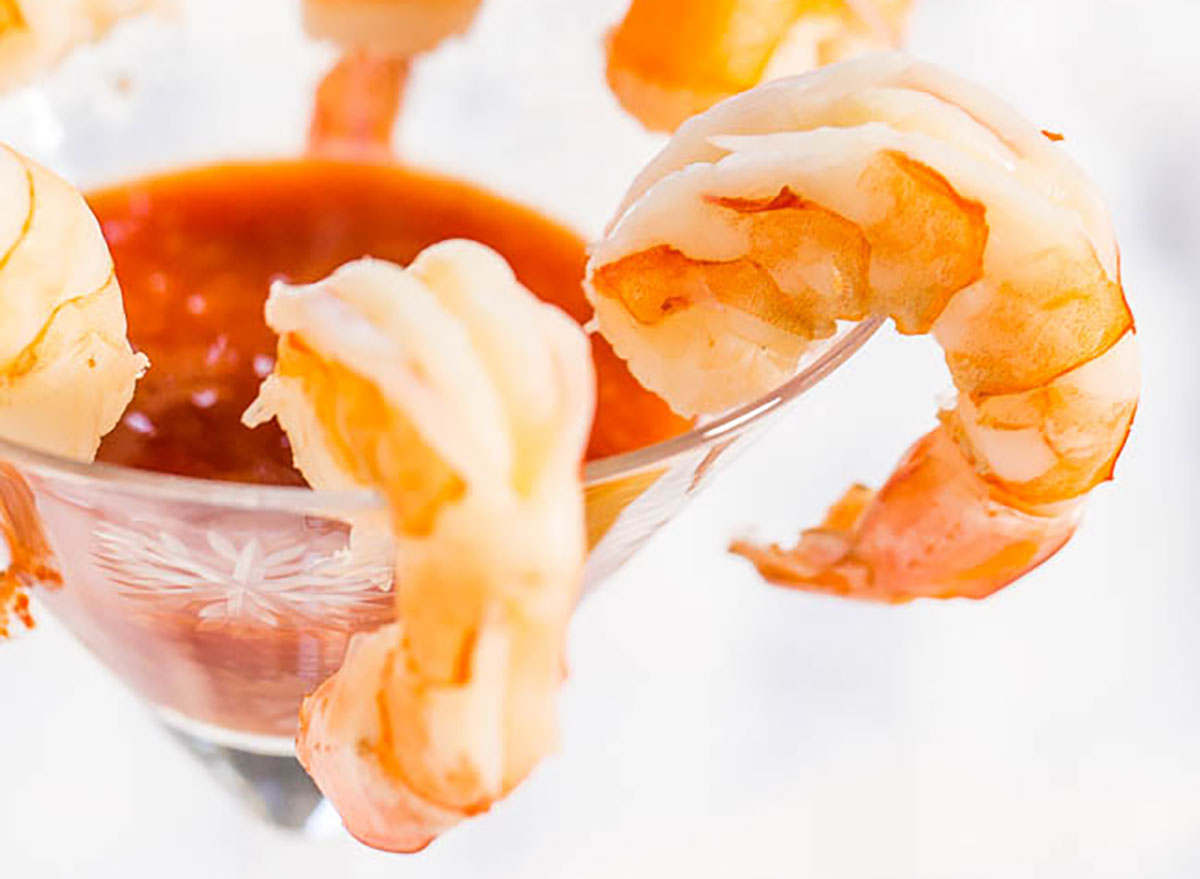 The fresh crisp taste of a shrimp cocktail is a retro staple that just doesn't seem to pop up as much as it used to. But there's no reason to not indulge in this seafood favorite, and you can even transform it into a light at-home meal. This could be the perfect recipe for a party or anytime you need to impress.
Get the recipe from Averie Cooks.
Roast Chicken
Roast Chicken stands as a favorite for good reason. If it's left your meal rotation, you need to rediscover why you fell in love with this dish, which has graced tables for countless years. This version serves up the crispiest, juiciest chicken you've ever tasted and guarantees a trip back for seconds.
Get the recipe from the Boston Cooking-School Cook Book.
Crispy Crab Rangoon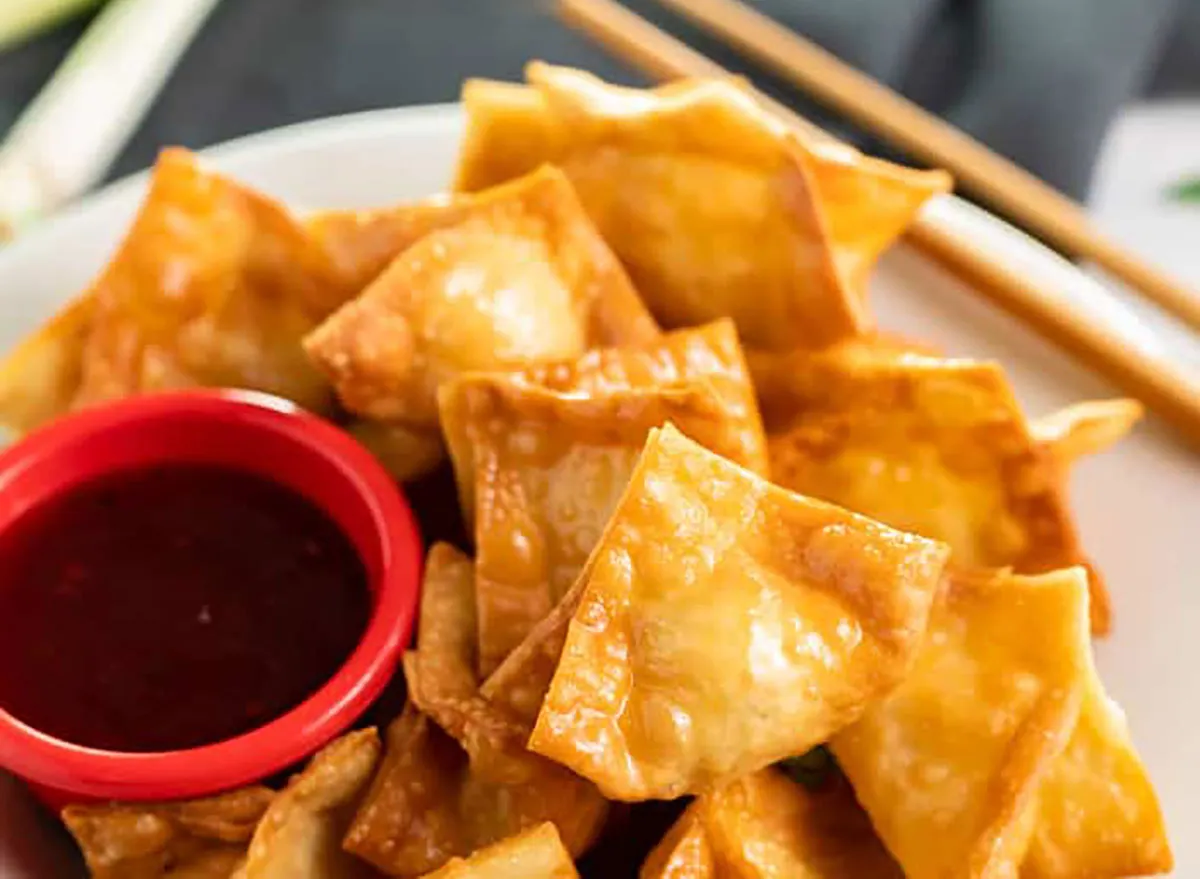 Unless you have a Chinese restaurant near you that serves up this bygone recipe, finding crab rangoons can prove challenging. This fried wonton filled with crab and cream cheese defined fusion cuisine in the 1960s, but fewer diners have gotten to experience the dish in recent years. For a taste of retro America, give this mid-century classic a shot.
Get the recipe from The Cozy Cook.
Mini Beef Wellington
Beef Wellington can trace its roots back for hundreds of years, and this perfect pairing of beef tenderloin, puff pastry, mustard, and mushrooms has become a gold standard of fine dining. What you might not know is that this was also once a common home-cooked meal that has fallen out of popularity. These mini versions let you practice cooking this dish in your kitchen and will make you a convert in no time.
Get the recipe from I Am a Food Blog.
Chicken Kiev Casserole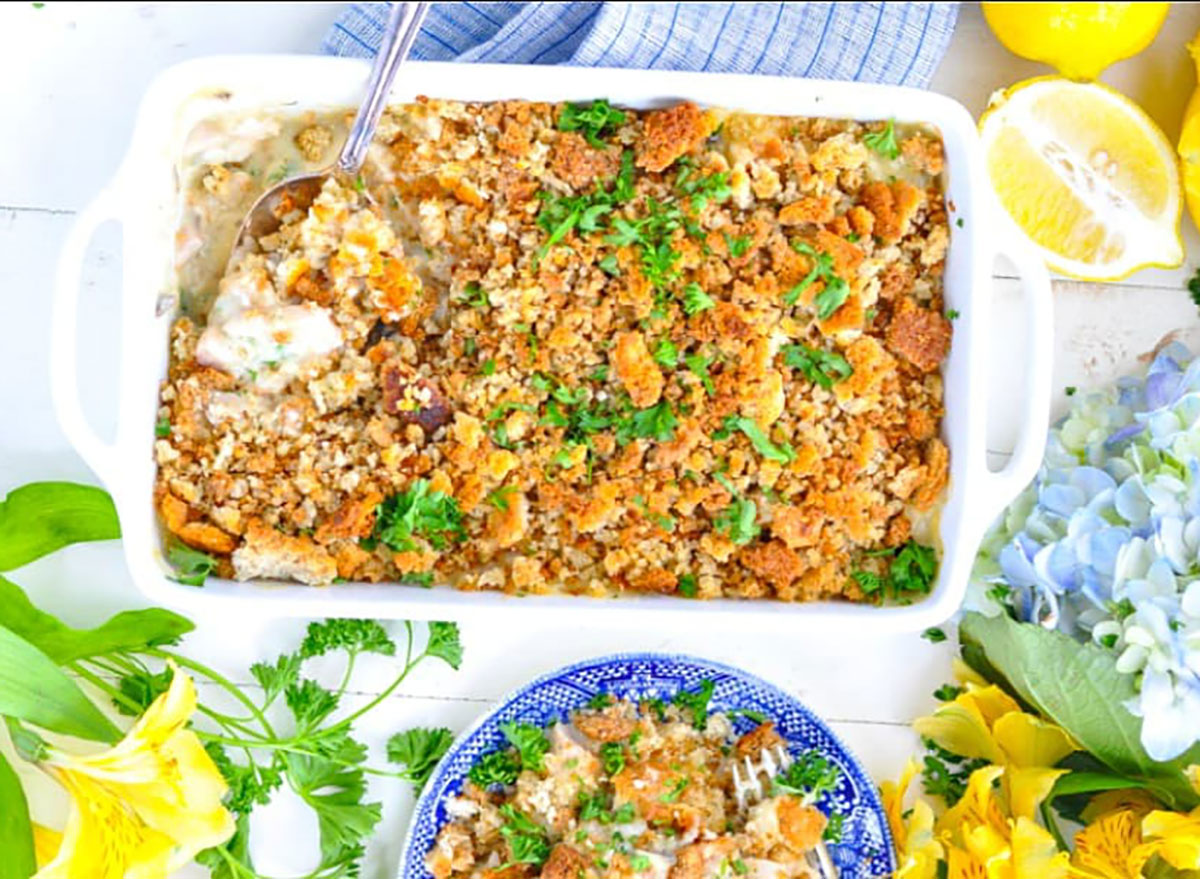 Chicken Kiev reached every home cook and restaurant in the first half of the 20th century. Try this updated take on the dish, which transforms it into a casserole.
Get the recipe from The Seasoned Mom. 
Sautéed Chicken Livers
Cooking up chicken livers might sound unappetizing, but if you've never tried one before, you don't know what you're missing. By guaranteeing you get fresh meat from your local butcher and by keeping the recipe clean and simple, you'll have one of the freshest, most interesting meals you could make at home and will rediscover why this dish used to be so popular.
Get the recipe from the Boston Cooking-School Cook Book.
Fully-Loaded Wedge Salad
Wedge salads were all the rage when they first sprang to popularity in the middle of the 20th century. These massive slices of lettuce are topped with bacon crumbles, all kinds of vegetables, and any dressing you could dream of. With such massive portion sizes, they became meals in themselves. If you dream of salads and want to treat yourself to an experience your grandparents and parents would love, this should be your next culinary adventure.
Get the recipe from The View from Great Island.
Linguine with Clams Casino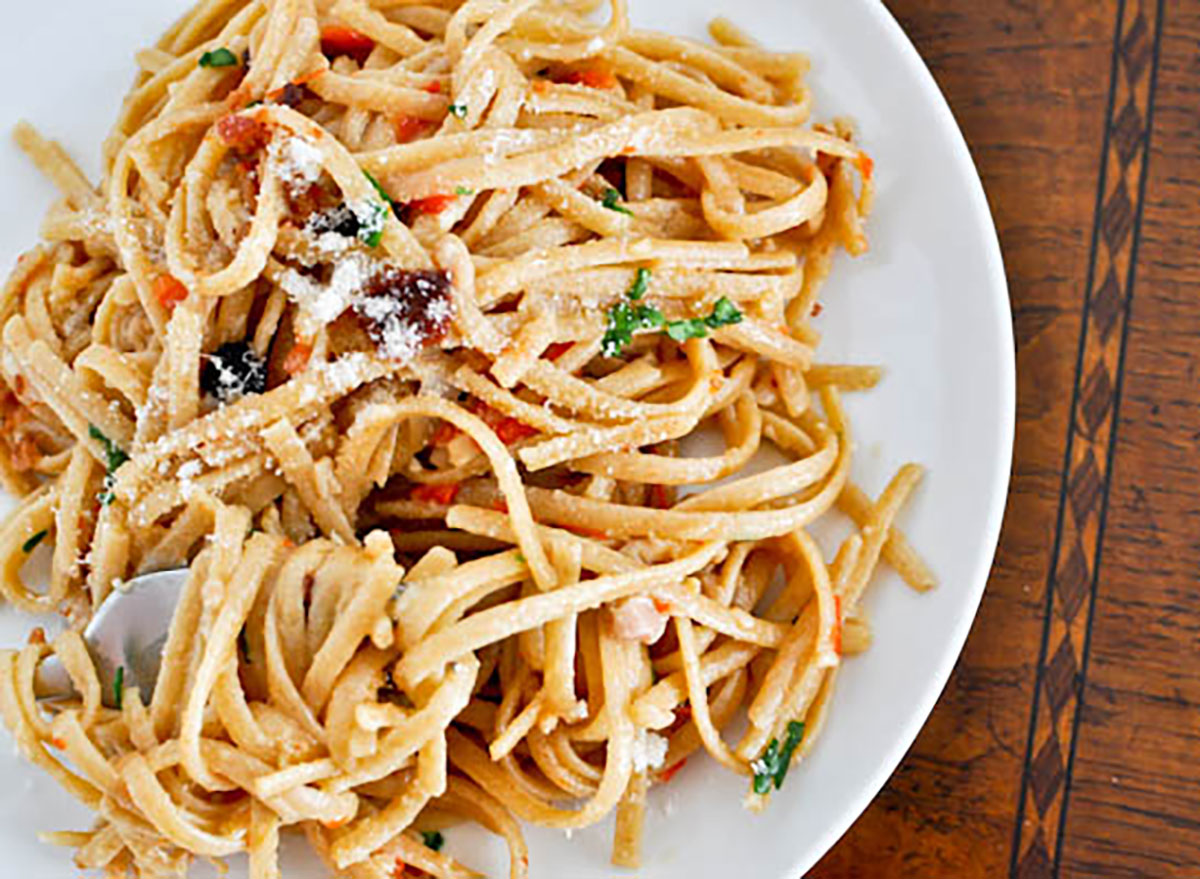 Clams Casino is one of the perfect ways to prepare clams, but so few restaurants still promote it. Don't forget about this creamy Italian-American classic that pairs excellently over your choice of linguine. With one bite, you will see why this dish became an overnight sensation in the United States after World War II.
Get the recipe from How Sweet Eats.
Swedish Meatballs
Even if you associate images of Swedish meatballs with Ikea, your grandparents and great grandparents might have much more fond memories of these Scandinavian classics. Having taken America by storm in the '60s, Swedish meatballs could be found at many restaurants, and recipes to make them at home popped up everywhere. By pairing them with a classic cream sauce, you can discover why they took the nation by storm.
Get the recipe from Pinch of Yum.
Chicken Marbella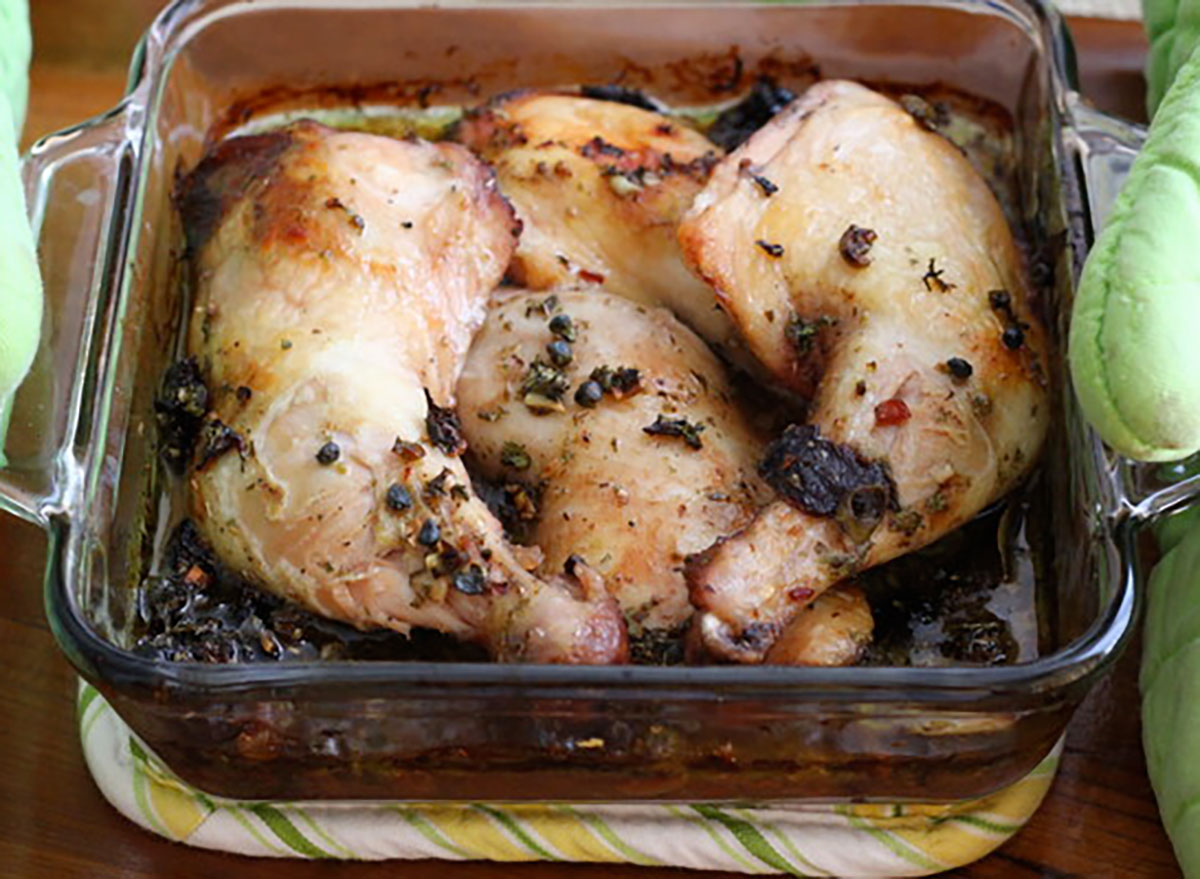 When you want a chicken with an extra flavor kick, looking to the past is never a bad idea. This Mediterranean take on chicken was all the rage decades ago but has fallen out of popularity. Spanish olives, oregano, and even prunes develop a complex flavor that will keep this recipe in rotation at your home for generations to come.
Get the recipe from Inquiring Chef.
Venison Cutlets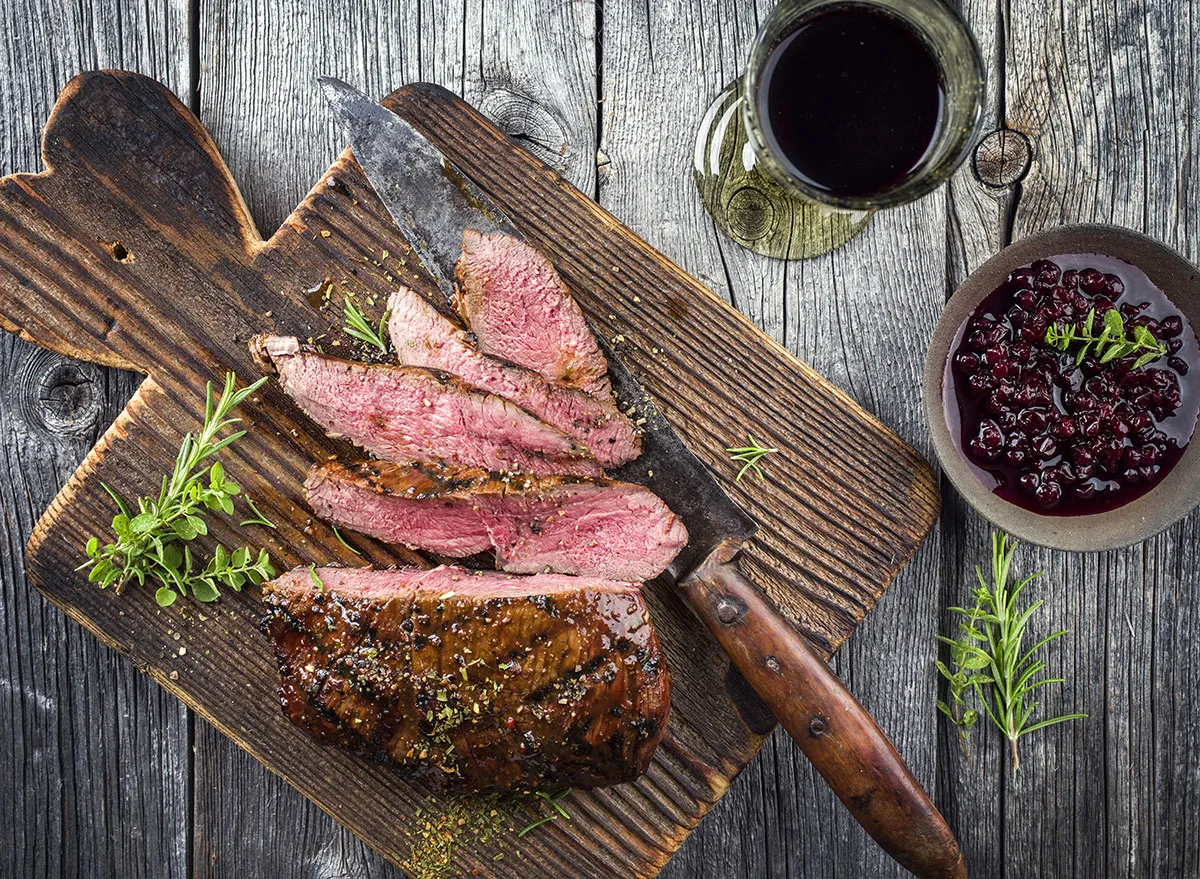 Finding fresh venison proves challenging, and it has only gotten harder over the years. As a result, venison recipes have been slowly dwindling, but with a trip to your butcher, you can taste the past and keep favorite recipes alive, like this classic take on venison cutlets. The perfectly seared cuts pair perfectly with any starch and provide the perfect alternative to standard red meats.
Get the recipe from the Boston Cooking-School Cook Book.
Easy Cheeseburger Pie
With a name like cheeseburger pie, what's not to love? This retro dish takes you back decades by wrapping up all the flavors you love about cheeseburgers and putting them into an easy-to-make pie. With a simple amount of prep work and even easier cleanup, this recipe tastes great and will make you wonder where it has been all your life!
Get the recipe from The Seasoned Mom.
Salisbury Steak with Mushroom Gravy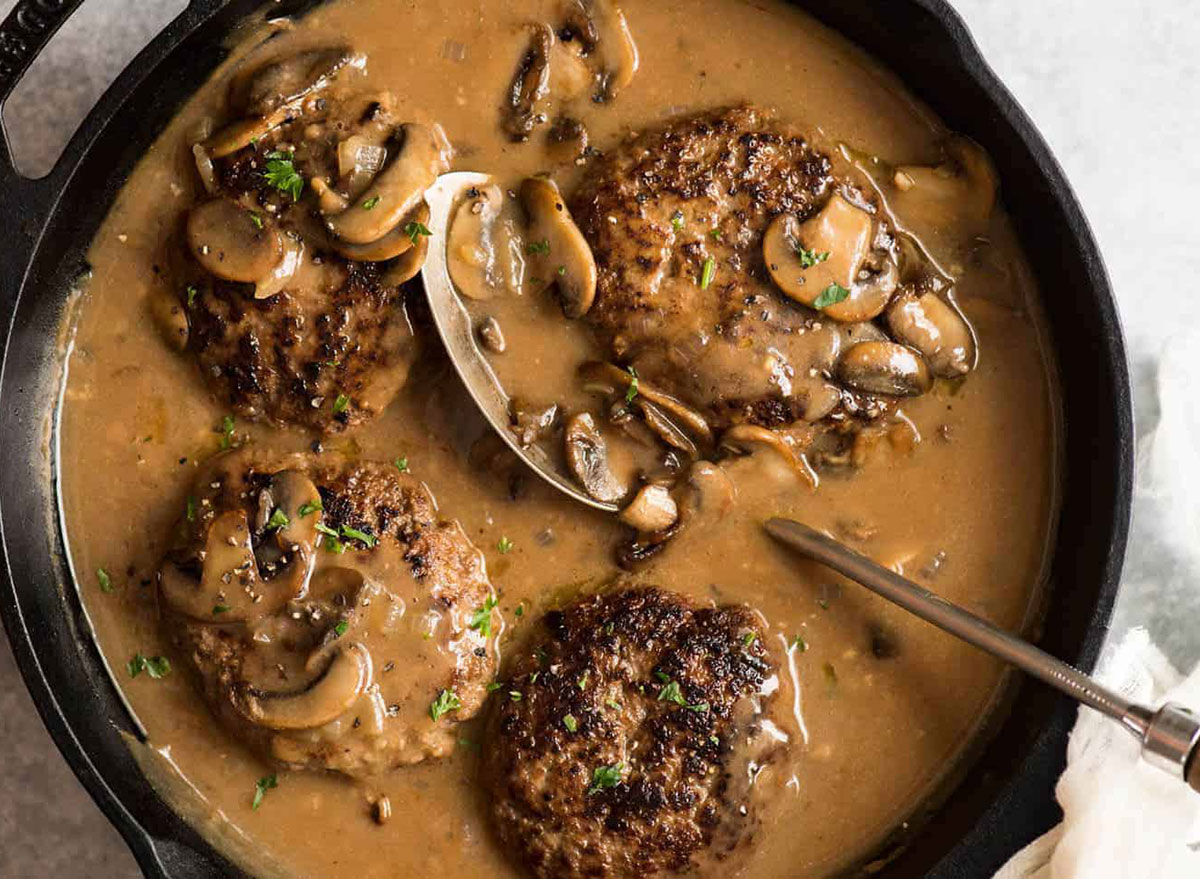 If you have memories of eating the microwave meal version of Salisbury steak, don't be scared off by this retro favorite. The home-cooked steak pairs excellently with a creamy sauce and when seasoned to perfection redefines what people loved about this classic in the first place. Take a second chance with this meal and it will be your new all-time favorite.
Get the recipe from Recipe Tin Eats.
Stovetop Tuna Noodle Casserole
The smell of tuna noodle casserole can give some people traumatic memories of growing up and having to eat poorly made versions of this classic dish. In any case, it is time to break this casserole out again and find out why it was so good in the first place. This version boils the recipe down to its barest elements, meaning that the no-frills taste will leave you floored.
Get the recipe from Five Heart Home.
Dump and Bake Chicken Divan
This dump and bake Chicken Divan couldn't be easier to make, even if you never heard of it before. This chicken casserole is made with broccoli, almonds, and a Moray sauce to produce one of the most mouth-watering, juicy creations that you could imagine. It's no wonder it took the culinary world by storm generations ago!
Get the recipe from The Seasoned Mom.6254a4d1642c605c54bf1cab17d50f1e
Luncheon Chicken
When you want a no-frills chicken that your ancestors also chowed down on, this is second to none. Paired with carrots and onions, this roasted chicken recipe keeps things simple and cheap and leaves you with a juicy bird for any occasion. Whether it's a holiday get-together or a regular weekend, this recipe is for you.
Get the recipe from the Boston Cooking-School Cook Book.
Chili Con Carne Bread Pie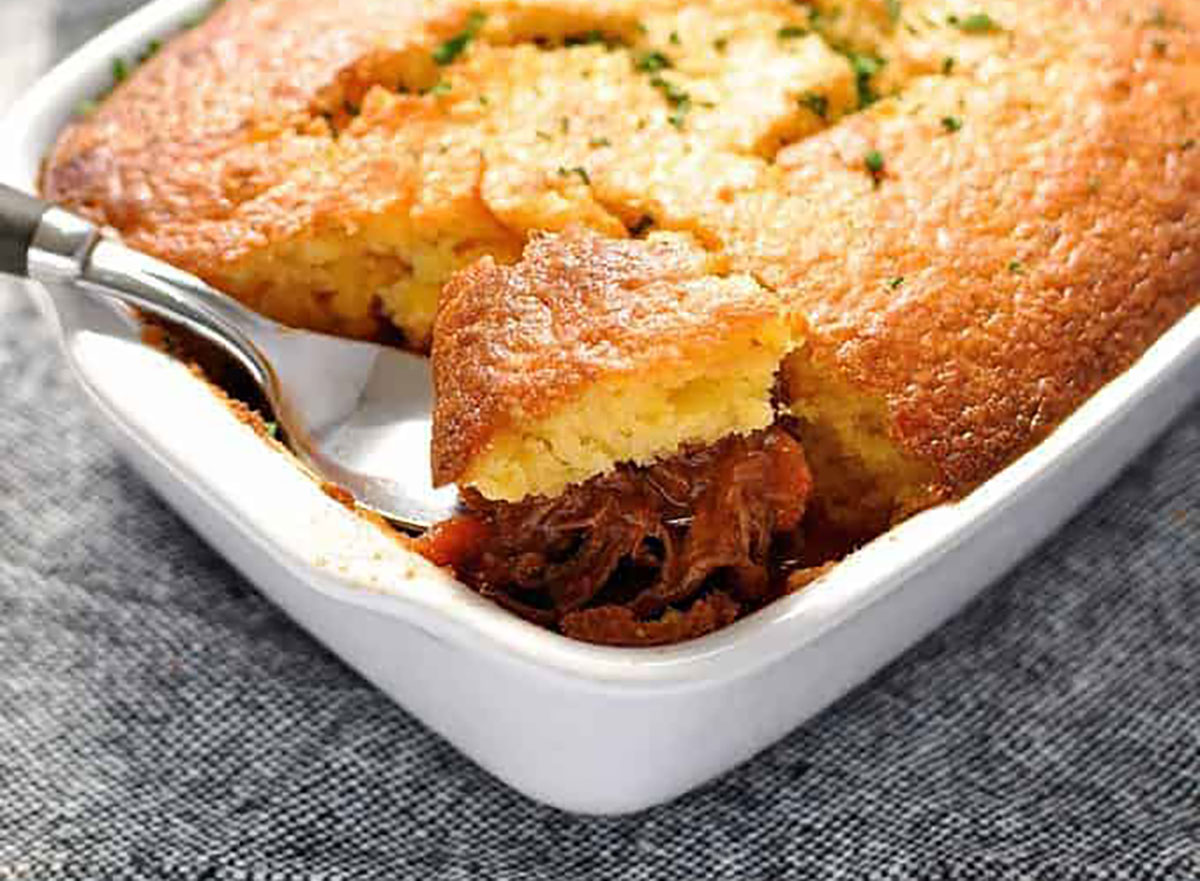 Chili Con Carne was an exciting twist on classic chili taste that fell to the wayside years ago. This recipe unearths the classic and finds a way to serve it up as a casserole that leaves you stuffed. Smokey paprika, peppers, and cumin all combine to make this a knockout recipe that both you and your grandparents can get behind.
Get the recipe from Recipe Tin Eats.
Chicken Marengo
Chicken Marengo, or "Marriage Chicken," has existed for generations, even if it hasn't been on your dinner table in some time. This skillet recipe pairs chicken breast with an Italian red sauce that can please any palate—it will feel like you're eating at an upscale restaurant. With no refined kitchen skills necessary, this recipe is the perfect blast from the past.
Baked Halibut With Tomato Sauce
Baked fish might be one of the most underrated dishes to ever grace dinner tables. The crispy baked halibut pairs perfectly with the tart acidity brought from the tomato sauce, and it results in the perfect meal when you need to feed a hungry family.
Get the recipe from the Boston Cooking-School Cook Book.
Beef Stroganoff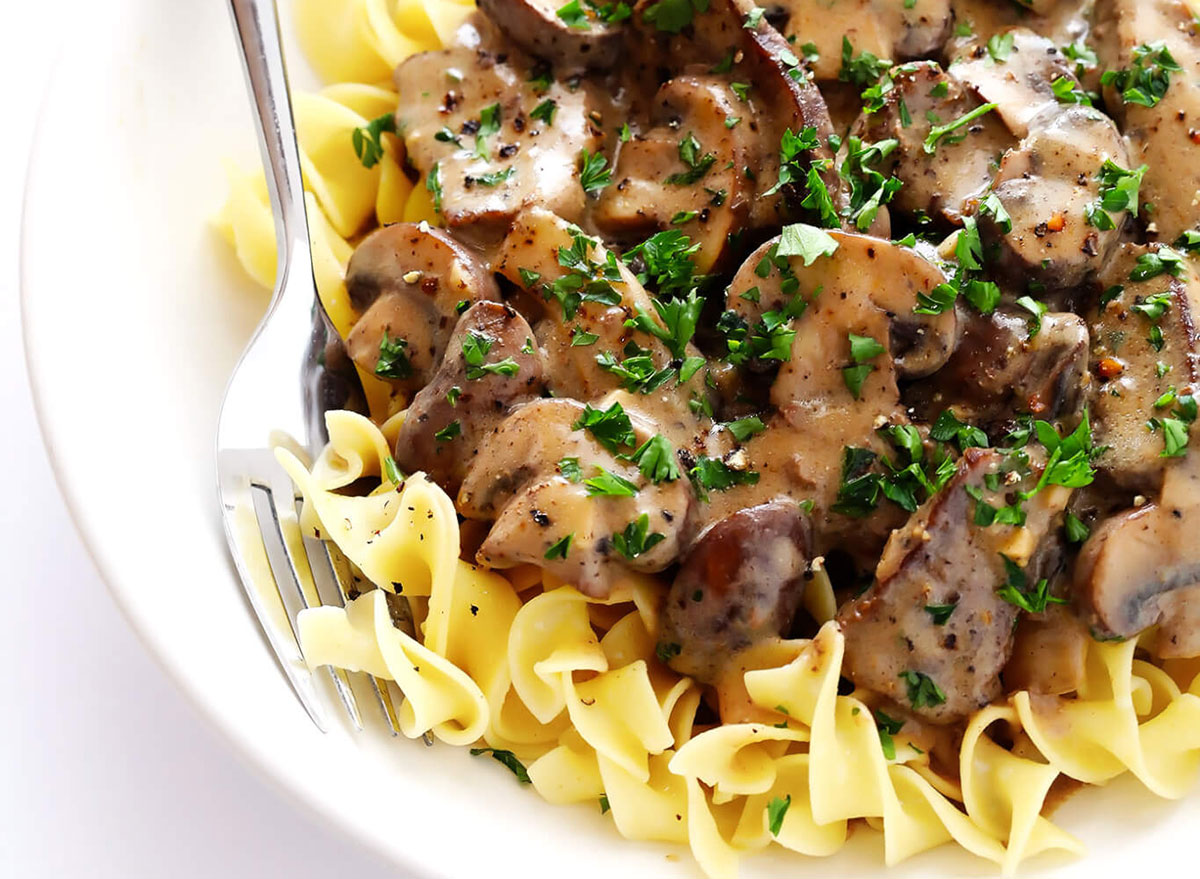 With a rich and creamy mushroom sauce and perfectly braised beef, it's a wonder that beef stroganoff ever fell out of fashion. The noodles and beef are the perfect remedies for cold weather. And with only a few bites, you'll feel comfortably full and ready to add this recipe to your list of favorites.
Get the recipe from Gimme Some Oven.
Rosemary Garlic Roast Beef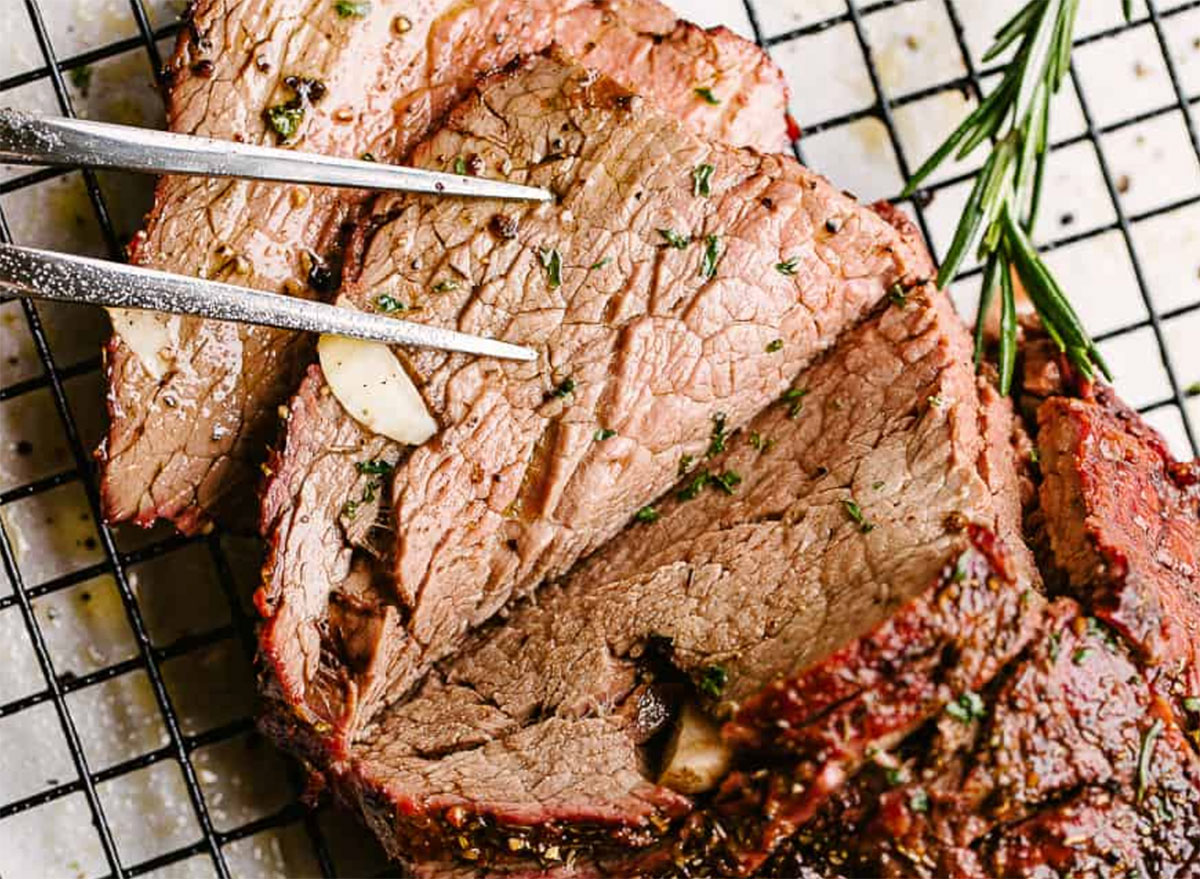 Roast beef has been in the public consciousness for centuries, but when was the last time you tasted this mouth-watering creation? By decking this roast out with garlic and rosemary, this recipe revamps the rich flavors that make this roast a standard. It's perfect for any celebration where you need to feed a group.
Sloppy Joes
Even if you have memories of eating these in the cafeteria and vowing to never eat them again, you might change your mind. Making these Sloppy Joes at home will spice up your weekly menu and provide a fast, easy dish that's guaranteed to taste great. The ground beef and tangy sauce pair well, and when you take special care in the whole preparation, you know you won't be revisiting any childhood trauma.
Get the recipe from Five Heart Home.
Fried Oysters
You might see fried oysters on menus from time to time, but when was the last time you made them at home? Thanks to this foolproof recipe, making these delicacies that were once consumed across the coastal US is now a possibility and you will see why they were so delicious. By keeping the recipe straightforward, you can concoct this light seafood favorite that can star at any dinner spread.
Get the recipe from the Boston Cooking-School Cook Book.
Italian meatballs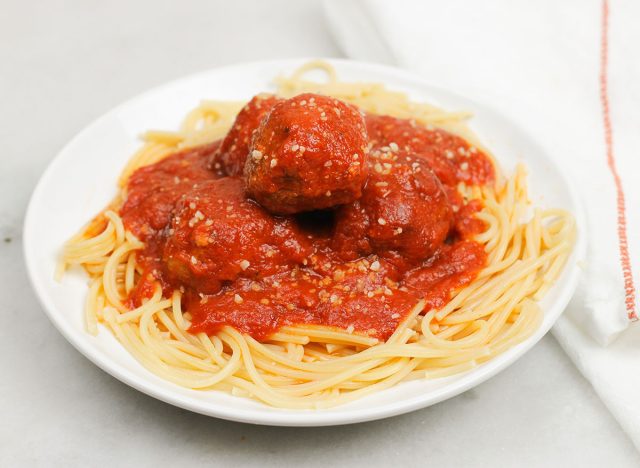 If classic meatballs aren't part of your weekly rotation, you are doing something wrong. They can be customized with different types of meat and served with any healthy pasta that you love. This recipe showcases a three-meat blend for flavor and texture, but be sure to play around with what you like.
Get our recipe for Classic Meatballs.
Salmon En Croute
In this classic dish, healthy salmon is draped with creamed spinach and wrapped in puff pastry. The whole thing is baked until the pastry is browned, resulting in a crispy exterior and a soft, buttery interior.
Get the recipes from How Sweet Eats.
Turkey Cassoulet
Cassoulet is a French dish of meats, beans, and veggies that is slow simmered over the course of the day. The slow cooker takes the work out of this dish and doesn't heat up the whole room.
Get our recipe for Turkey Cassoulet.
Lasagna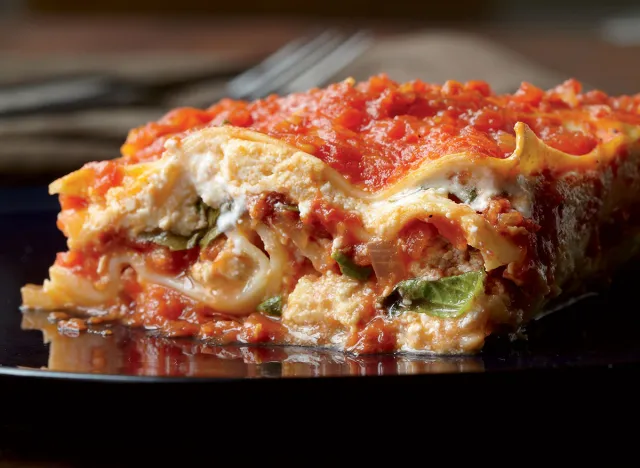 No old-fashioned recipe roundup is complete without classic lasagna. The beauty of this Italian dish is that it can be customized to your health goals. This specific recipe utilizes chicken sausage for less fat.
Shrimp and Grits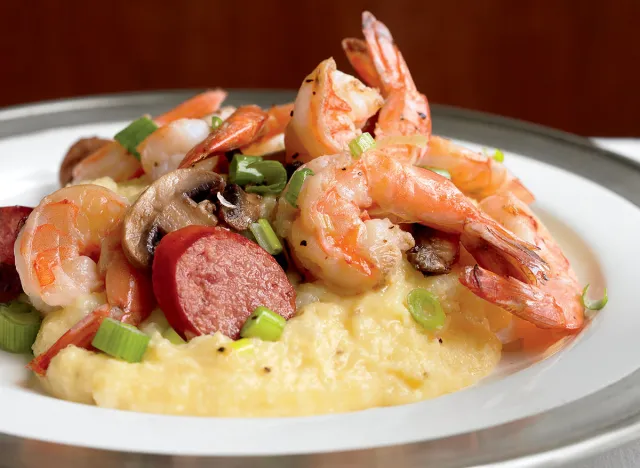 This classic Southern dish gets boosted with mushroom and turkey kielbasa. These ingredients also stretch the shrimp, which can be an expensive ingredient, making this weeknight-friendly.
Get our recipe for Shrimp and Grits.
Mix and match these recipes and you could eat a different classic dish for well over a month.
A previous version of this article was originally published on March 8, 2020.