20+ Old-Fashioned Midwestern Desserts to Try This Weekend
Spend your weekend trying out these practical and delicious Midwestern desserts.
With diverse populations, expansive farmland, forested mountain ranges, excellent college football, and plenty of cheese, the Midwest is clearly a great area to live in the United States. Want to celebrate the middle of America? Try these practical and delicious old-fashioned Midwestern desserts.
From delicious pies to crunchy treats, the desserts that have hailed from the Midwest will fill you with nostalgia for sweets from your grandmother's kitchen. It's time to make these desserts a part of your life again. Plus, don't miss these 24 Best Old-Fashioned Midwestern Recipes.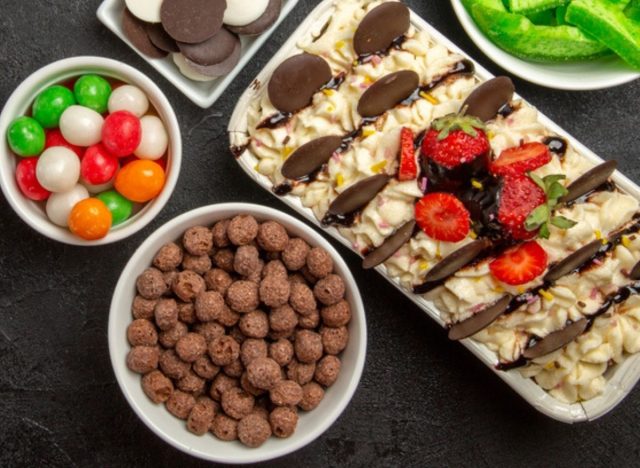 According to Taste Atlas, this creation came from Minnesota and is a kid's favorite. Julie's Eats & Treats covered a classic version of this midwestern favorite, full of Cool Whip, buttermilk, cookies, and pudding. With so few ingredients, it's as easy and fast as Green Dessert to make.
Get the recipe from Julie's Eats & Treats.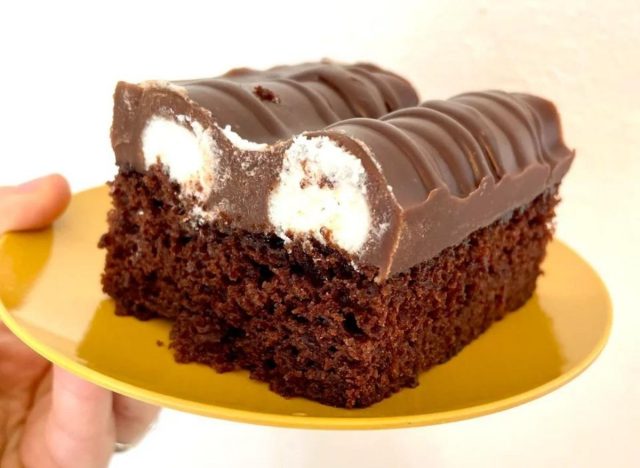 The name says it all. According to the King Arthur Baking Company blog, Bumpy Cake is just what it says. Chocolate cake is topped with bumps of vanilla buttercream icing with fudge frosting poured over the top, forming humped ridges. This cake may be lumpy but it sure sounds delicious.
Get the recipe from King Arthur Baking Company.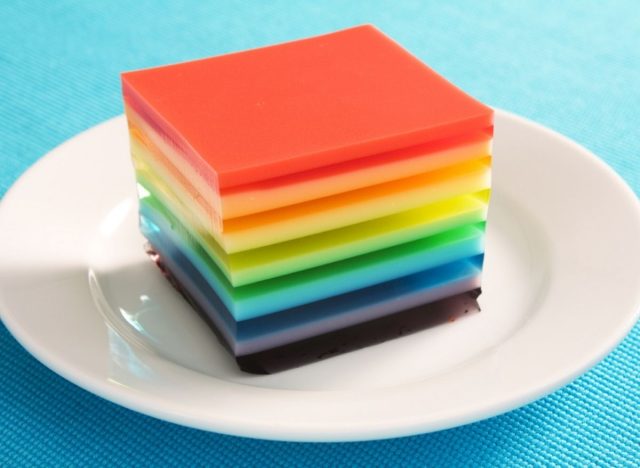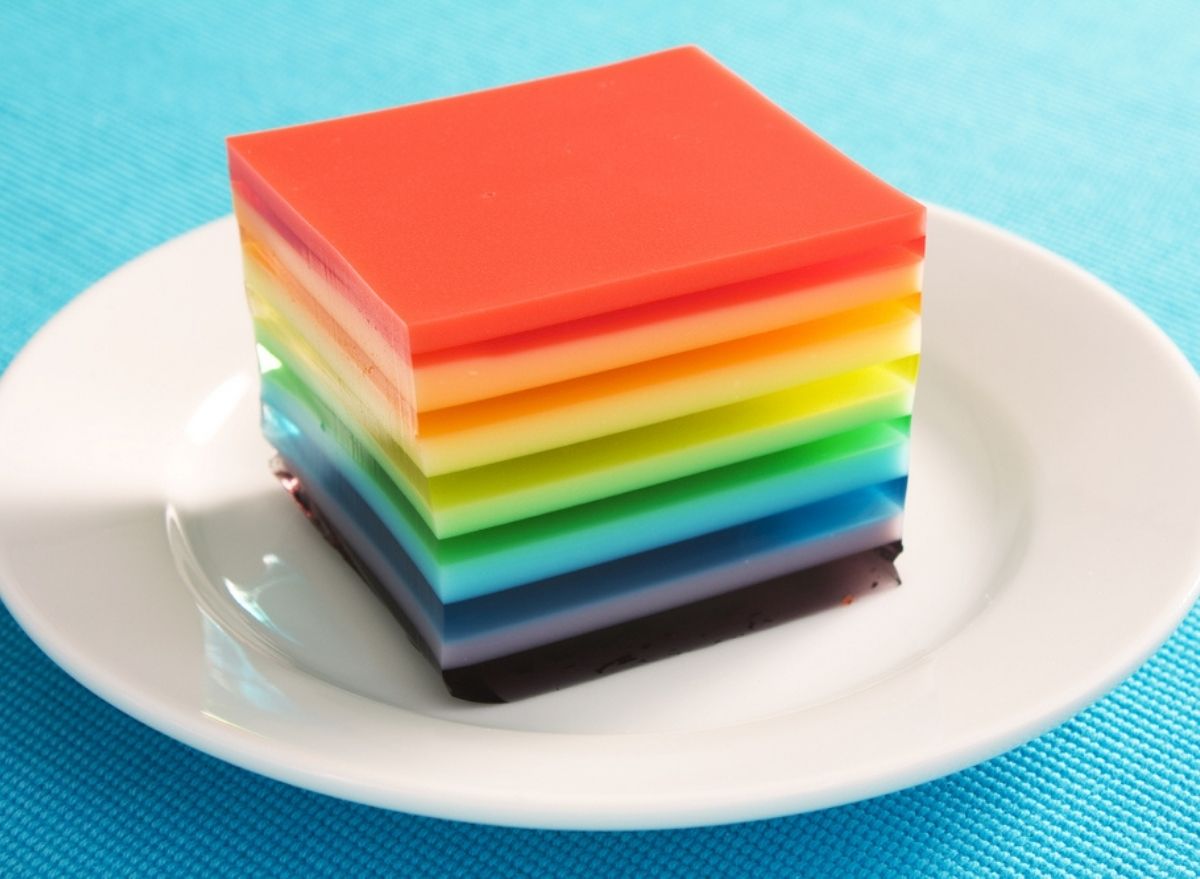 Oh, there's nothing more cheerful than a rainbow-colored dessert. Turns out, there's a trick to celebrating the colors of the rainbow with seven layers.
Get the recipe from Midwest Coupon Clippers.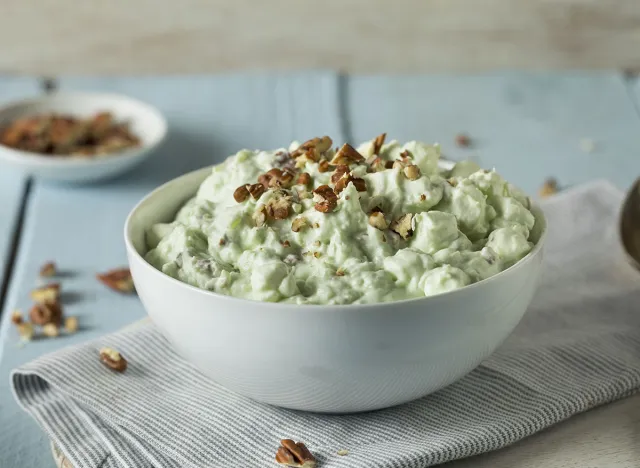 Also called 'Watergate Dessert,' this midwestern sweet delight comes together fast to be the ideal easy dish. Combined with pineapple and pistachio pudding, this colorful mix is a popular choice for picnics and potlucks.
Get the recipe from Lemon Tree Dwelling.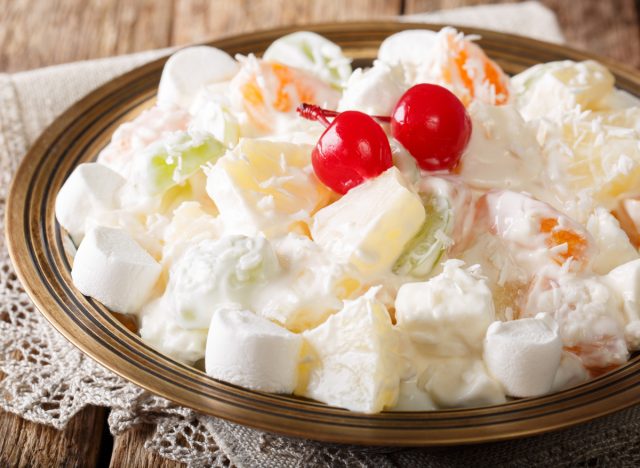 Historically, ambrosia was the magical fruit of the gods in Greek mythology, imparting the gift of immortality on anyone that consumed it. We're not sure if people in the Midwest feel that way about this marshmallow-laced fruit salad, but it's been a staple for family dinners in the area. This is one of those times that the food traditions bridge with the Southern U.S. There, ambrosia is also a popular family holiday treat. We wrote about Ambrosia Salad when we talked about nostalgic foods. It certainly calls up the feeling of midwestern dinners shared around the table with family and friends.
Get the recipe from Tastes of Lizzy T.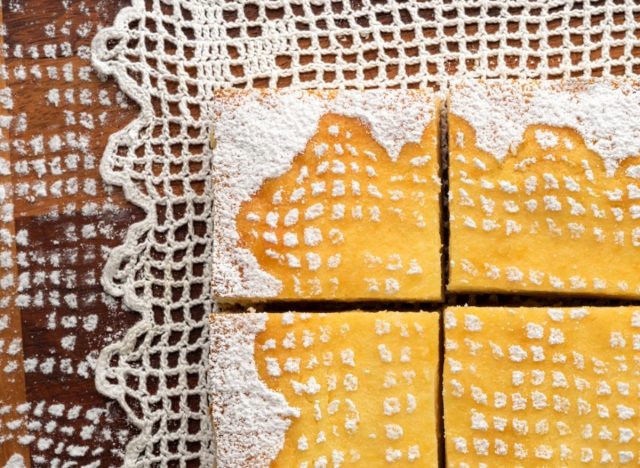 You'll see that there are quite a few parallels between Southern and Midwestern cuisine, which means there can be an argument occasionally about the origins of desserts. However, the fact remains that some recipes are just practical and show up in both places, Slab Pie is a great example. Instead of painfully cutting smaller pies into wedges, slab pie is dished out in square cuts. The secret? Baking the pie in a nice, big sheet pan. Not only is it larger, the pieces are just easier to handle in a rectangle.
Get the recipe from Everyday Annie.
With German culture prevalent in the Dakotas, residents created their own version of traditional kuchen, pronounced "ku-gen". Literally translated as 'cake,' this fruit and cake combo starts with a custard and adds whatever regional fruit is available, like apples or prunes. You'll often find it topped with almonds or even streusel. If you don't want to go to the trouble to make it, Kuchen can be found all over South Dakota—it's been the official state dessert since 2000.
Get the recipe from Taste of Home.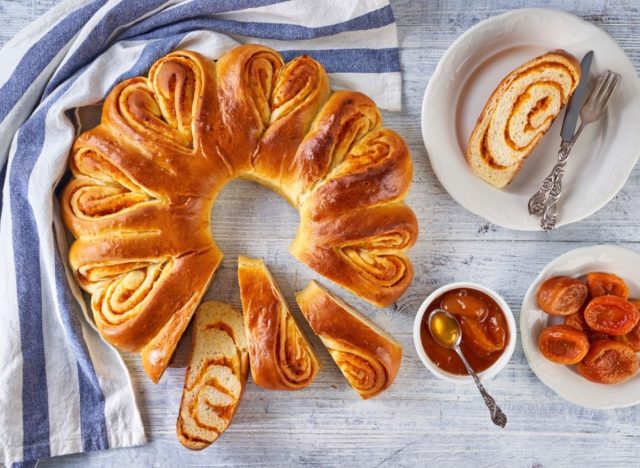 Kringle is yet another state pastry. Wisconsin claims this sweet treat, adopted in 2013. Just what is a kringle, you ask? It's a flaky, oval-shaped, buttery dough creation full of fruit or other fillings, baked to golden perfection and sliced. It dates back to Danish settlers in the 1800s in Racine, Wisconsin, and has been pleasing palates ever since. If you plan on trying to get any of the pastries, there is an official Kringle site for those produced in Racine.
Get the recipe from Simply Recipes.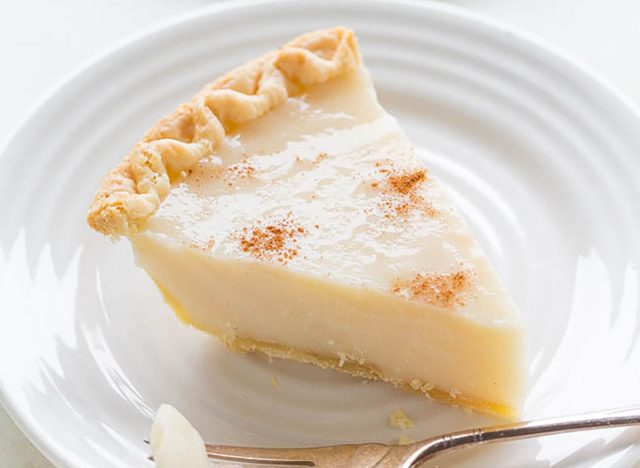 Also called 'Hoosier Pie,' Sugar Cream Pie can be served warm or chilled. And though it might appear like a custard pie, sugar cream pie isn't made with eggs. The pudding-like filling is baked in a crust, topped with melted butter and cinnamon and then broiled. And guess what? It is also the official state dessert of Indiana.
Get the recipe from Saving Room for Dessert.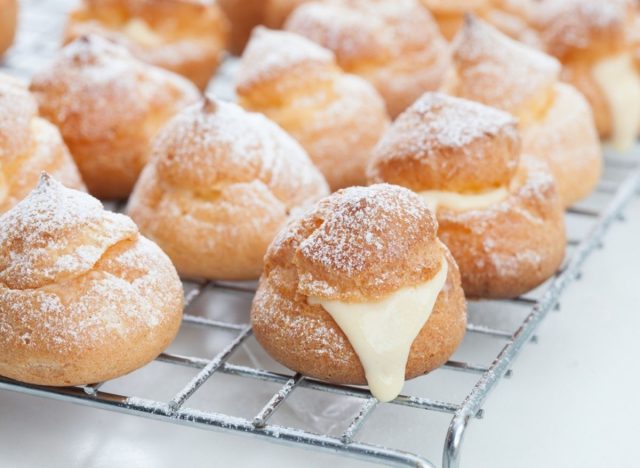 I know what you're thinking—cream puffs are traditionally a French pastry, right? Well, in this case, Wisconsin has its own version made from the state's famous dairy products. At the Wisconsin State Fair, the dessert is so popular that they sell around 400,000 in 11 days, using about 600,000 gallons of cream to satisfy hungry customers. Don't worry if you can't make it.
Get the recipe from Taste of Home.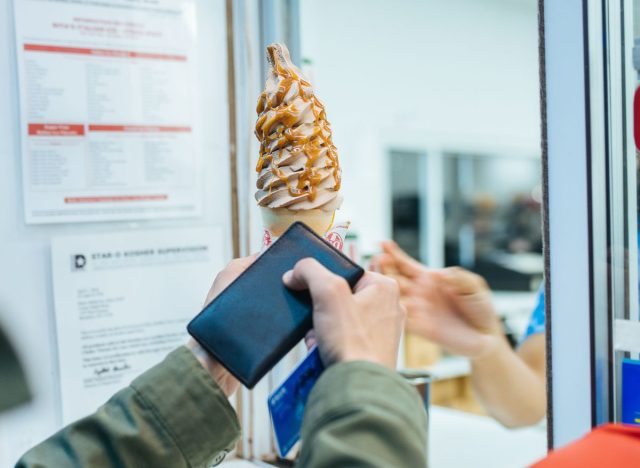 This dish can be attributed to the state of Wisconsin also, though the eggy, frozen cream wasn't invented there. Coney Island claims to be the first place to add egg yolks to ice cream, getting a smooth consistency. The popularity in the midwest may be due to prohibition. Breweries suffering from restrictive laws decided to make other products to boost sales. Milwaukee is the best spot to sample Wisconsin's version. Try Leon's Frozen Custard, known for the treat since 1942.6254a4d1642c605c54bf1cab17d50f1e
Get the recipe from Bigger Bolder Baking.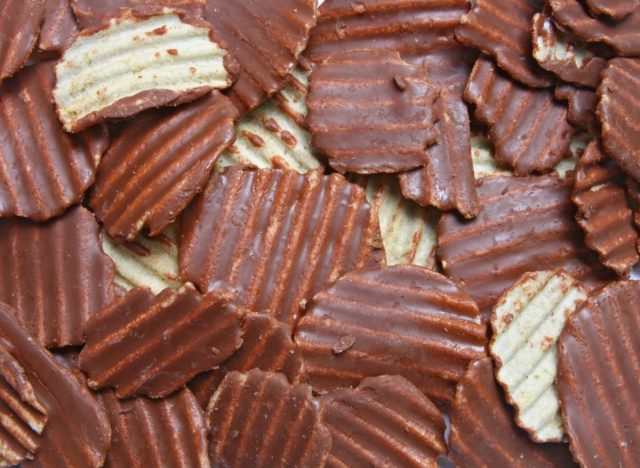 North Dakota's Carol Widman's Candy Company produced a salty-sweet treat that's not to be missed. Chippers are Red River potato chips covered with varieties of chocolate, though the store has branched into other flavors like butterscotch or strawberry. The internet is full of recipes for this famous snack like this one from Midwest Living, but locals consider Widman's the best bet—order boxes and gifts on their website.
Get the recipe from The Daily Meal.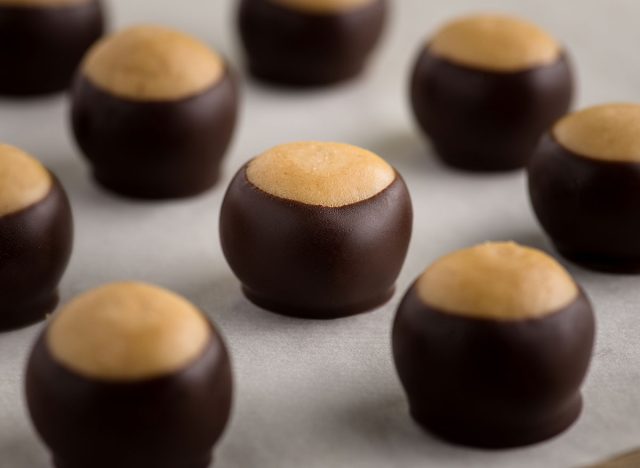 You can make buckeyes a little healthier by cutting all that sugar, to get all your craving satisfied with a healthier option.
Get our recipe for Buckeye Keto Fat Bombs.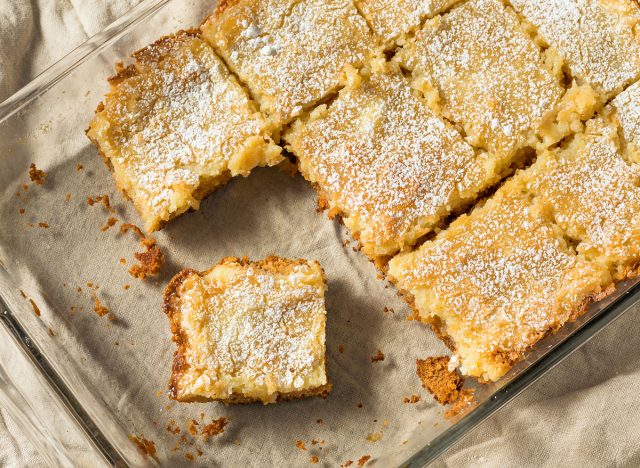 The Kitchn's Shauna Sever, author of Midwest Made, explained that this St. Louis cake was actually an accident by a German baker who added too much butter to a coffee cake recipe resulting in a chewier version. It became a loved error and the Gooey Butter Cake was born.
Get the recipe from Lil' Luna.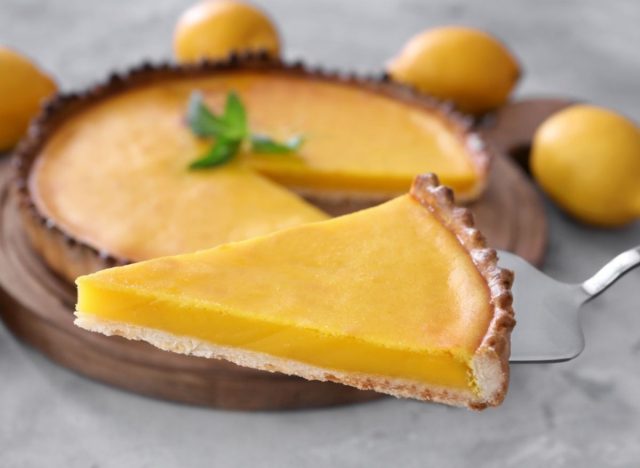 You might think you know lemon pie, but chances are you haven't met up with Shaker Lemon Pie unless you live in the Midwest. This recipe uses the whole lemon; pith, peel, and all! They're sliced into rounds and softened in sugar. Dust it with powdered sugar to finish and you've got a tart and sweet treat. You'll find this pie traditionally in Ohio near the Shaker communities that brought it to the area.
Get the recipe from Tasty.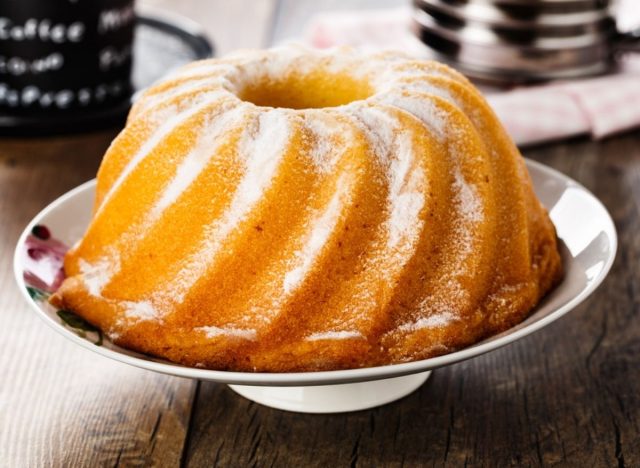 Nordic Ware's famous bundt pan can be found in over 75 million households worldwide. That's not too shabby for a family-owned Minnesota business that started in 1946. The cake rose to prominence by winning a national baking contest in the 1950s and this midwest brand has never looked back. Our editors loved this bundt pan from Nordic Ware, even declaring it one of the best gifts to give a cook during the holidays.
Get the recipe from Lil' Luna.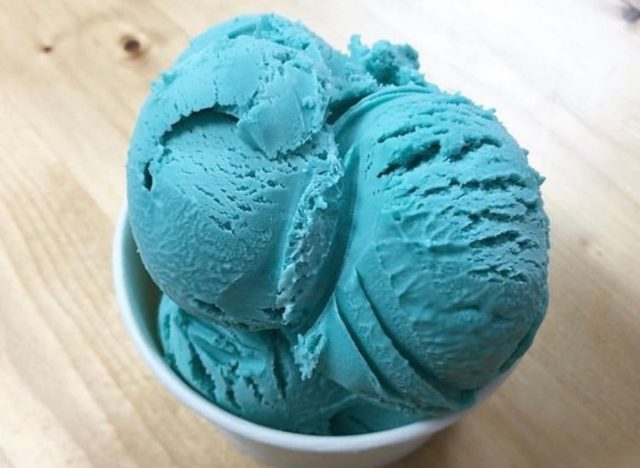 If you've ever seen Blue Moon Ice Cream, chances are you were intrigued with the color. What exactly could the flavor be? The answer is a mystery—usually a group of fruit or saccharin adjectives. Whatever the description, the ice cream is purely Midwestern, originating with Weber Flavors of Milwaukee, Wisconsin, the holders of the flavor patent.
Get the recipe from Atlas Obscura.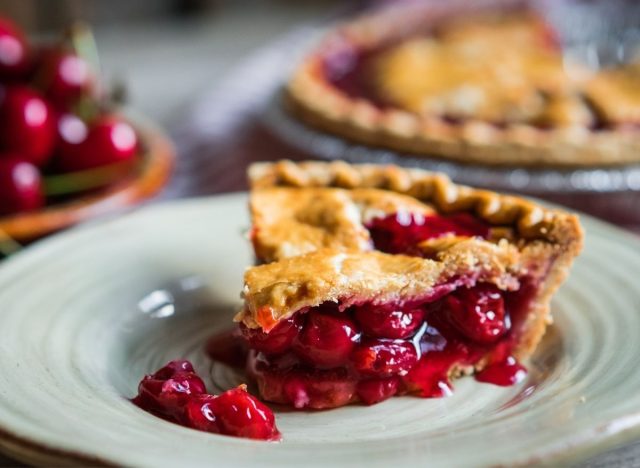 Yes, we know that cherry pie isn't only for Midwesterners, but their version of cherry pie uses sour cherries instead of sweet. Over 70% of the sour cherries in the United States are grown in Michigan, making that variety a Midwestern favorite. Typically, the pie crust is infused with cream cheese, giving a nice complementary tang to the dessert. Kraft made the perfect midwestern version of cherry pie and shared it on their site for home cooks.
Get the recipe from Kraft.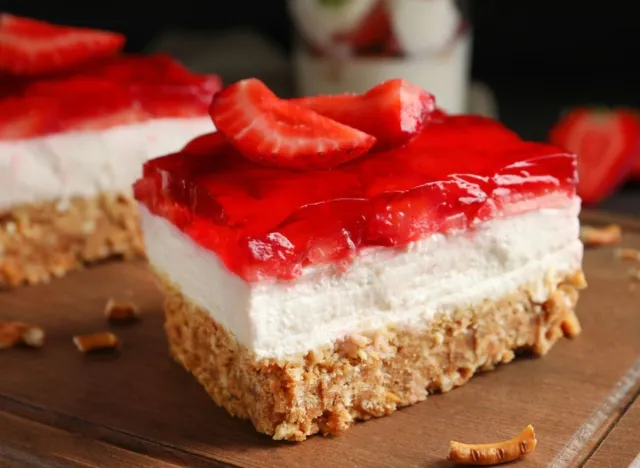 Natasha's Kitchen shares a sweet, salty, and tart recipe for yet another Jello creation from the Midwest. The salty pretzel crust is layered with a cream cheese and Cool Whip middle and topped with bright red Jello holding strawberry slices in place. This was the first recipe to go viral for the site, viewed by over 50 million Jello lovers!
Get the recipe from Natasha's Kitchen.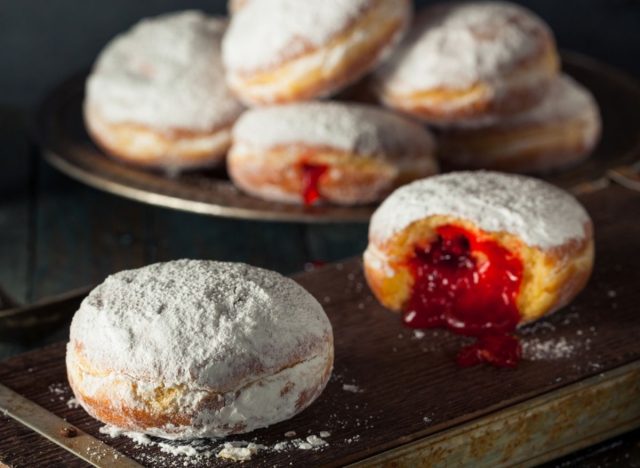 There is a talented bunch of Polish cooks in Michigan that bake Paczki, or Polish donuts, for Fat Tuesday. The jelly or cream-filled treat, pronounced POONCHH-kee, is deep-fried and dusted with powdered sugar. A typical Paczki is filled with prunes, but other fruits or cream are often substituted.
Get the recipe from The Spruce Eats.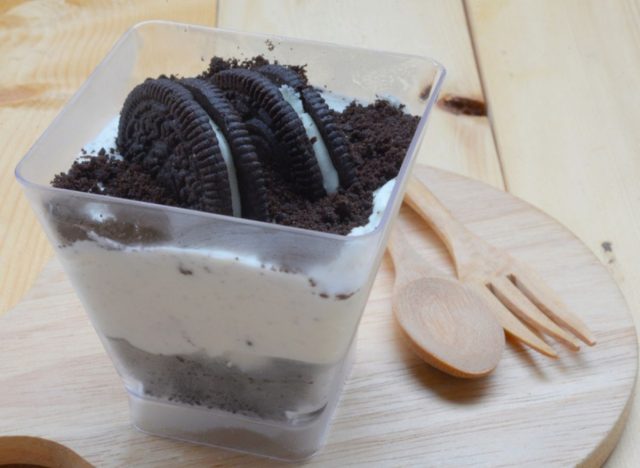 How can you beat Cool Whip, marshmallows, and Oreos? Midwesterners will just say, "You can't." Just like so many practical recipes from the area, Oreo Fluff Salad is old-fashioned perfection and super easy.
Get the recipe from The Recipe Critic.
A previous version of this article was originally published on May 20, 2022.