5 Coffee Chains With Bad Reputations That People (Secretly) Love
These big players in the coffee industry have had their fair share of scandals, but sales are still soaring.
Whether it's a morning cup of coffee to jump-start your brain or an afternoon pick-me-up, for many, coffee is essential. On average, Americans will drink just over three cups of coffee a day, the National Coffee Association reported. Some brew their coffee at home, but many grab a daily cup (or two) from their favorite chain. And even though major coffee chains are doing their best, they have been caught making mistakes that have damaged their reputation.
Leading corporate coffee chains are constantly attempting to serve up the best coffee in a fast and convenient way. Obviously, some things will end up falling through the cracks. Between staffing shortages, enormous product waste, customer dissatisfaction, and bad press, some coffee chains may have lost a few customers along the way.
Keep reading to find out which coffee chains have a bad reputation even though many people love them. And next, don't miss 8 Worst Fast-Food Burgers to Stay Away From Right Now.
While this Michigan-favorite coffee chain had a late start to the game (being founded in 1995), it also had a rough start making a good impression on the coffee industry.
Originally, Biggby Coffee was called Beaner's Coffee, but rebranding struck after Latino groups came forward with concerns. The term 'beaner' is considered an offensive word to describe a person of Mexican or Hispanic descent. The corporate coffee chain quickly reacted to the roar of complaints in 2007 and made an official announcement to share that changing the brand name was the right thing to do.
Luckily, Biggby's reputation wasn't completely tarnished. In fact, since the rebranding of the company name, they've expanded exponentially. Detroit Free Press reported in 2021 that "in a normal year, the retailer expands by up to 40 contracts," which has grown the company tremendously throughout the Midwest.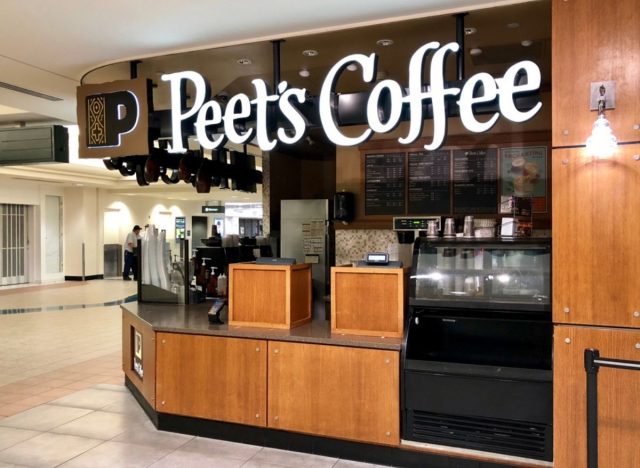 The reputation of West Coast-based Peet's Coffee has remained relatively unscathed when it comes to negative headlines. But, there have been some hiccups and a matter of being accused of shortchanging customers on coffee sizes.
In 2015, a lawsuit was filed against Peet's by a Cook's County man who alleged that the chain misrepresented the amount of coffee it serves in French press containers. The man claimed that he received at least 25% less French press coffee volume than advertised, which meant he was overcharged.
The coffee chain's Chief Marketing Officer, Tyler Ricks, responded that "the 12- and 32-ounce sizes on the menu refers to the press pot, not the liquid within," Eater reported. Shortly after, the case was settled. And these days, many people still prefer their coffee from Peet's.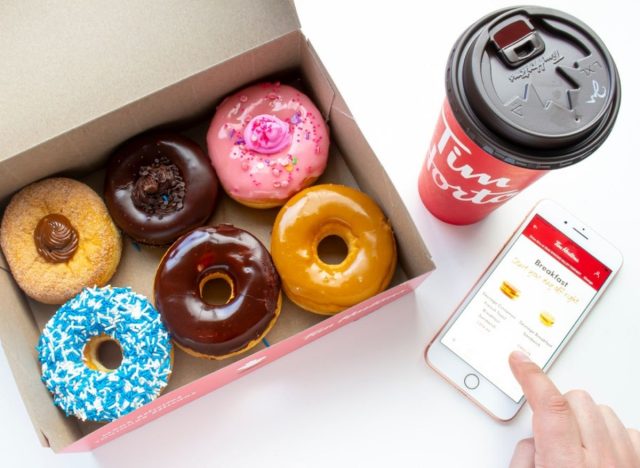 Even though Tim Hortons is a staple for many Canadians, the coffee chain had a PR nightmare on its hands due to its supposed treatment of and compensation for its workers.
In 2018, social media users went to bat with the coffee chain over the announcement of its annual 'Roll Up The Rim' contest. They demanded that Tim Hortons improve conditions for workers in the form of higher pay rates, regulated meal breaks, and the inclusion of consistent benefits for Ontario employees.
Still, people love to love Tim Hortons coffee and its fun celeb collabs.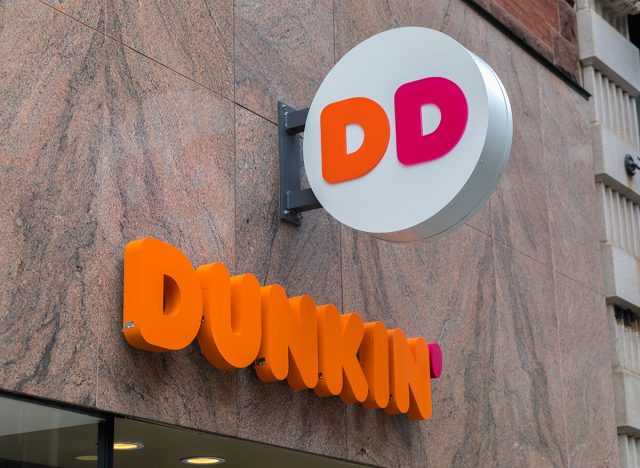 Dunkin' is a classic coffee and donut chain that's created a very loyal fanbase after decades of being the coffee America 'Runs On.' On the other hand, its reputation was in question after some very public brand and company choices.
In 2019, the company attempted to reinvent its image by changing its name from Dunkin' Donuts to just Dunkin'. This rebranding was meant to help update and modernize the company alongside its newly redesigned menu featuring unique seasonal items. However, customers in the company's home state of Massachusetts felt the rebrand would turn Dunkin' into another "snooty fast-food coffee chain," reported Mashed. Customers were also afraid Dunkin' dropped the 'Donuts' because it was no longer going to be selling its legendary treats. Lucky for them, that wasn't the case.
In a separate incident, Dunkin' received major backlash about its end-of-day closing protocol for employees to throw out mass amounts of donuts and bakery products when a TikTok video went viral in May 2021. The TikTok creator told Newsweek at the time that "throwing away the food at the end of each day is the company's rules." This health precaution didn't sit well with enraged Dunkin' fans, who watched 30 trays of donuts and bagels being tossed away.
Still, when most Americans want coffee and a sweet morning treat, they head to Dunkin'.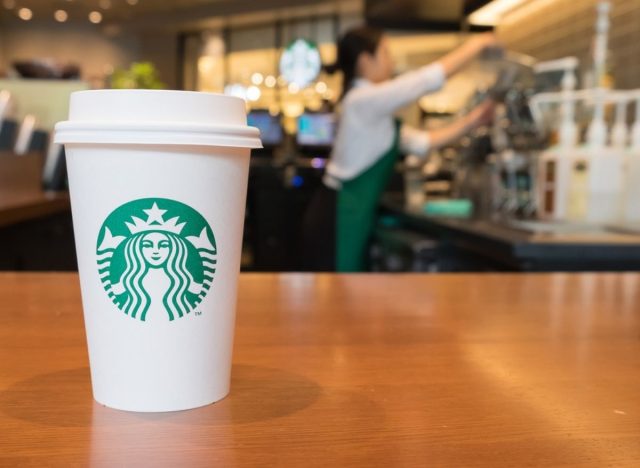 As the largest grossing coffee chain in the country, Starbucks has had a surprising number of scandals temporarily tarnish its reputation.6254a4d1642c605c54bf1cab17d50f1e
For instance, Starbucks reported that its net profit for the last quarter of 2021 was up by 31%, to the tune of $8.1 billion. Despite the major profit increase, Starbucks continued to significantly raise its prices in the first few months of 2022, claiming that the increased cost of labor and training, supply chain shortages, and inflation were behind the hikes.
Customers flocked to social media to express their outrage, calling the coffee giant guilty of "corporate greed." And yet, as its sales will suggest, Starbucks is still beloved by millions of people on a daily basis.
Looking for more coffee shops to try? Here's The Best Coffee Shop in Every State.
Jordan Summers-Marcouillier
Jordan Summers-Marcouillier was born and raised in San Jose, California and now works as a writer in New York, NY.
Read more about Jordan