5 Easy Coffee Recipes For Weight Loss

You don't have to drink it black for it to be healthy.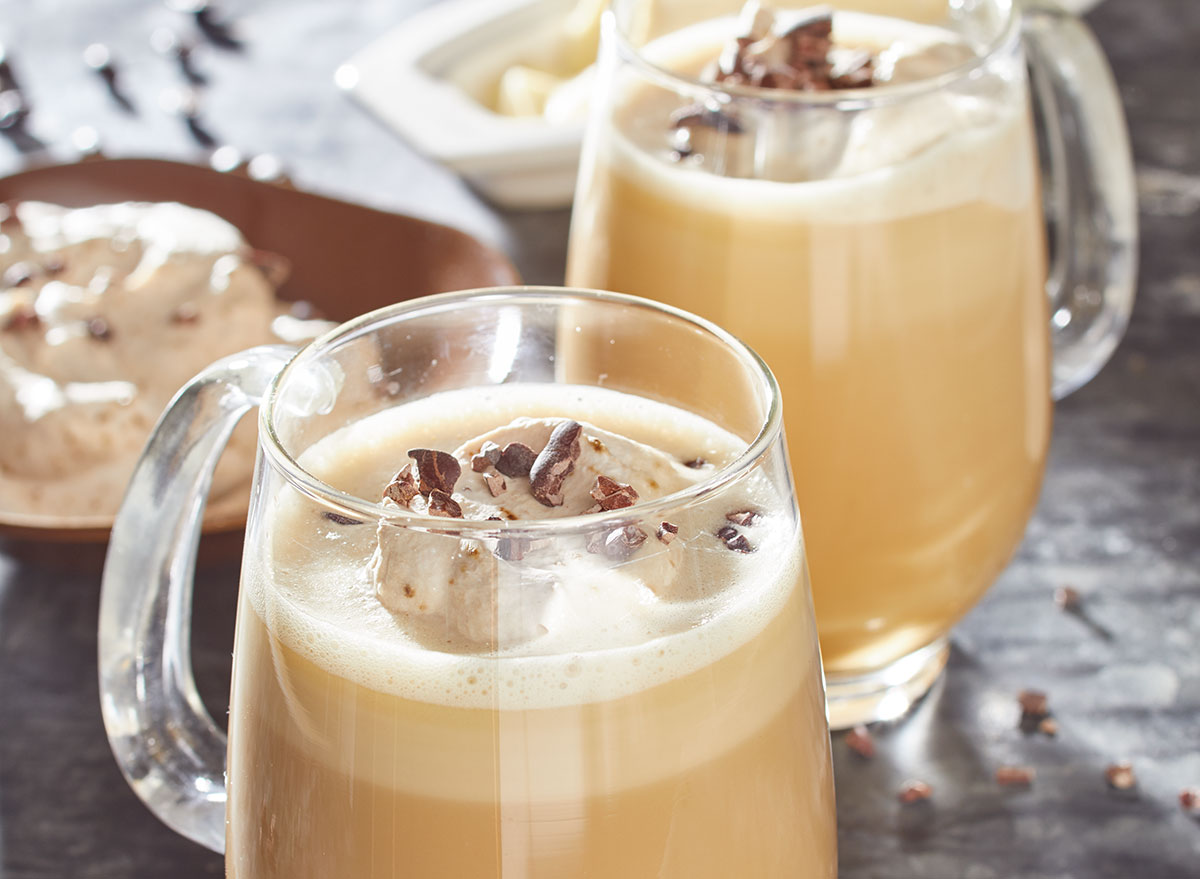 People in America drink over 400,000 million cups of coffee every day, so it's safe to say this caffeinated beverage isn't going anywhere any time soon. From plain black coffees to specialty pumpkin spice lattes, you can enjoy a nice energy boost in pretty much any way imaginable. And if you're someone who is trying to make healthier choices in your diet, coffee can help with that, too.
The way that you drink your coffee may have more of an impact on your health than you realize. For example, if you're someone who only drinks coffee with a lot of cream and added sugar, you may be derailing your weight loss goals over time. But the good news is that you don't have to drink it black for your coffee to be a healthy addition to your morning routine.
Read on to see our round-up of healthy coffee recipes to try for weight loss, and for more on how to eat healthy, don't miss Eating Habits to Lose Abdominal Fat As You Age, Say Dietitians.
This coffee recipe is deliciously rich and creamy, and it's perfect for those who may be trying to shed some pounds using the keto method. You can try any of the three variations of the recipe: Spiced Brown Butter with Coconut Whipped Cream, Hot Mocha with Coffee Whipped Cream, or Orange Cinnamon Hot Maca Coffee.6254a4d1642c605c54bf1cab17d50f1e
Get our recipe for Bulletproof coffee.
What if you could get a boost of protein and caffeine in one drink? Well, with this recipe you can! And not only that, but it's a fully paleo recipe, which means there's no added sugar. With added sugar being a common cause of added weight gain, this recipe can help you meet your goals.
Get our recipe for Iced Coffee Shake.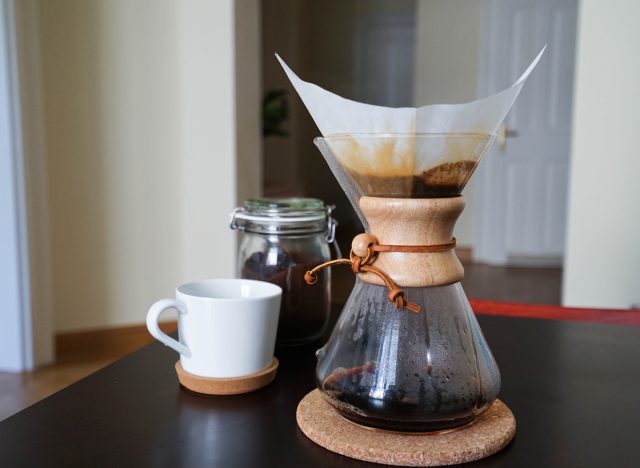 Cold-brew is the perfect spring or summer coffee drink because it's versatile and allows you to enjoy it however you'd like. It's great for those trying to lose weight because it usually has a stronger taste, which means you can get away with less milk and sugar.
Get our recipe for Cold Brew.
Wake Me Up Coffee Smoothie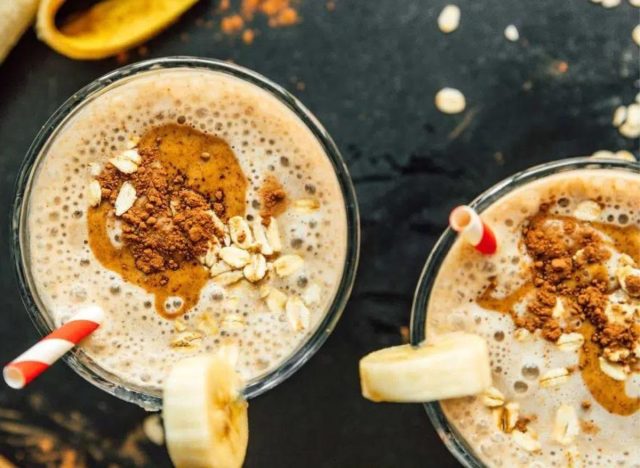 If you like to start your day with a smoothie but still need the caffeine boost, this may be a great recipe for you. The banana adds a smooth texture and natural sweetness without added sugar, the oats provide helpful fiber for losing weight, and you can choose a milk that meets your personal weight loss goals. You can also add a scoop of your favorite high-protein nut butter if you'd like since higher protein is linked to losing weight.
Get the recipe from Live Eat Learn.
READ MORE: 8 Best Protein Smoothie Recipes to Help Lose Abdominal Fat
Unbelievably Good Cashew Coffee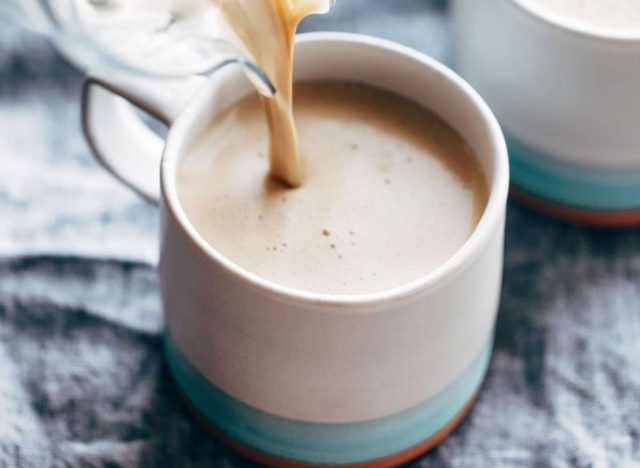 This recipe has simple ingredients that will help you lower your intake of saturated fats and added sugars that you may find in your usual creamy cup of joe. This recipe only calls for coffee, cashews, honey, and a pinch of salt, and these combined ingredients equal a cup of coffee that is extremely satisfying to those who love decadent coffee.
Get the recipe from Pinch of Yum.