21 Life-Changing Hacks for Using Your Leftover Coffee
Get all the same antioxidants as your good ol' cup of coffee—but in fun new ways!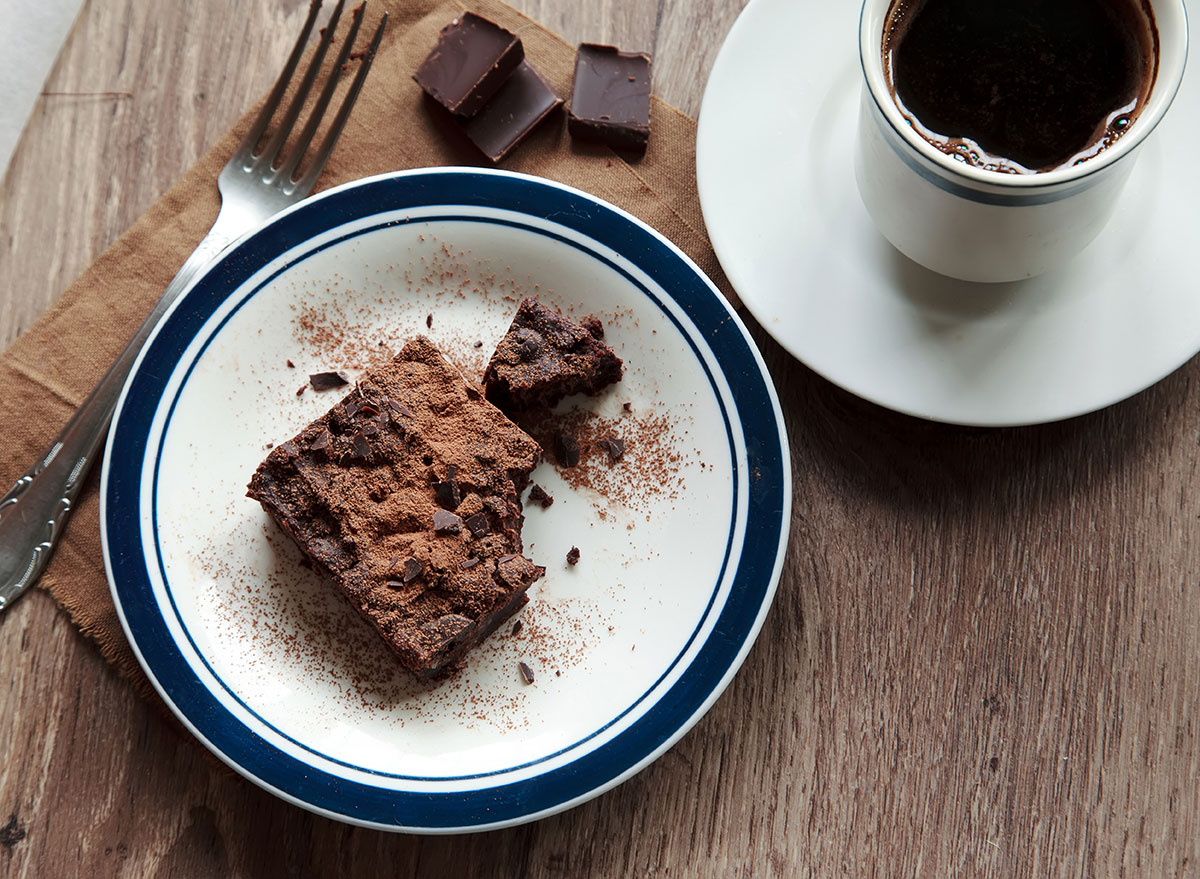 If you're tired of that same old coffee routine you've fallen into, try out these exciting ways to get your caffeine fix! Whether it's ground or brewed, leftover coffee is a great addition to many common foods and treats. It has a bold flavor and distinct texture that can really get your taste buds grooving, and it's packing in some crazy-good-for-you health benefits. Whether you're adding it to your next bowl of oats or on to your meats, coffee is a definite ingredient you won't want to forget.
Here are a few ways you can start cooking with leftover coffee, and for more fun hacks, check out our list of 21 Best Healthy Cooking Hacks of All Time.
Steak rub
Use ground coffee in your dry steak rub to get an amazingly tasty, gourmet meal. Combine it with spices like smoked paprika, garlic powder, and chili powder (which also happens to be one of the 5 Healthiest Spices on the Planet!) to reap full belly-fighting benefits. Or try our Coffee-Rubbed Steak Recipe.
BBQ sauce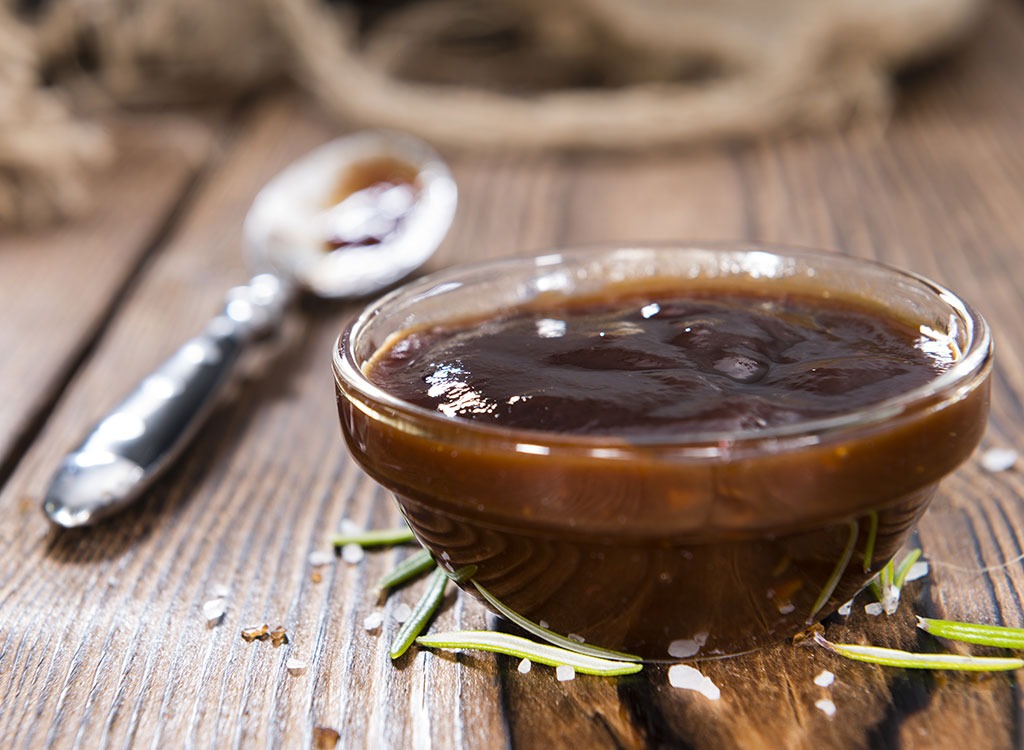 Like steak rub, incorporating leftover coffee into a sweet BBQ sauce can bring out rich flavors and bring your barbecue to the next level! You can slather it on your burger, chicken, steak, turkey, or tofu; there's no wrong way to enjoy it. Just make sure to avoid these 15 Unhealthiest Sauces in the Grocery Store.
Oats
Instead of using water or milk in your next batch of overnight oats, use a hazelnut coffee blend to pack in some serious flavors. Along with the diabetes-defending properties of coffee, oats are a resistant starch, meaning it digests slowly and helps aid weight loss.
Smoothies
Combine coffee, almond milk, berries, Greek yogurt, nut butter, and ice to make a smoothie worth waking up to. This is one breakfast that will help fight mid-morning hunger and keep you satisfied until lunch without worrying about your blood sugar levels dropping. Lose weight in less than 30 seconds, with the 100+ proven recipes in Zero Belly Smoothies!
Bacon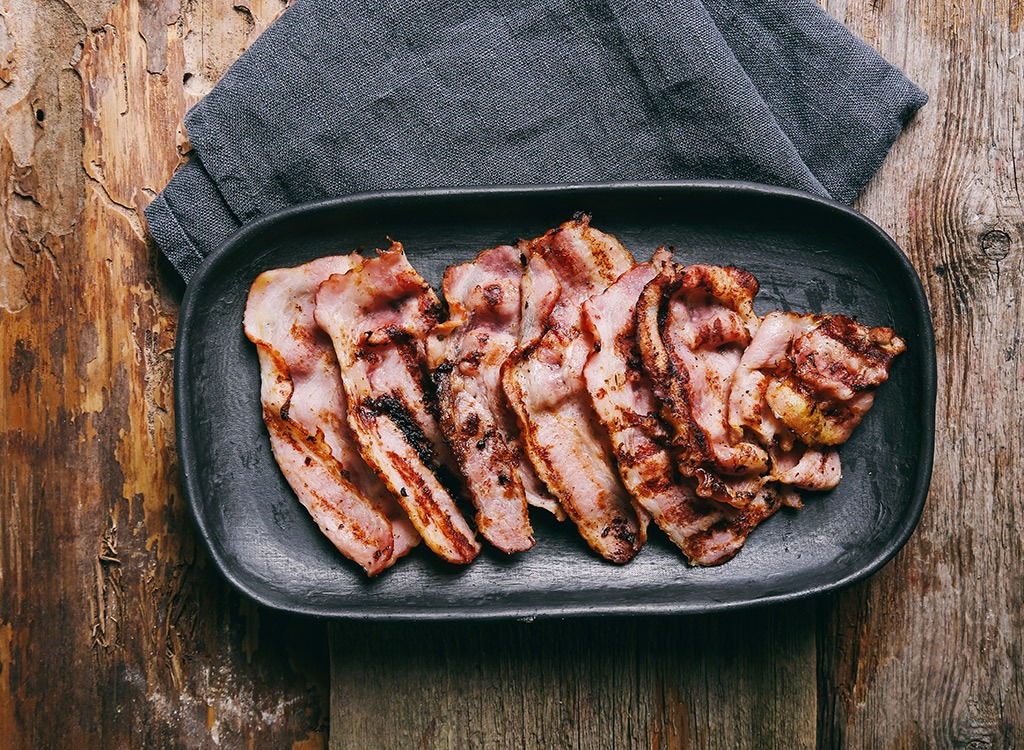 The smell of sizzling bacon and fresh coffee are both hard to resist first thing in the morning, especially when you combine the two! Use thick-cut bacon, a shot of espresso, and maple syrup to cook up the ultimate savory-sweet breakfast. And for more treats to indulge in when your bacon urge comes on, make sure to check out 30 Guilt-Free Snacks for Your Biggest Cravings!
Yogurt partfait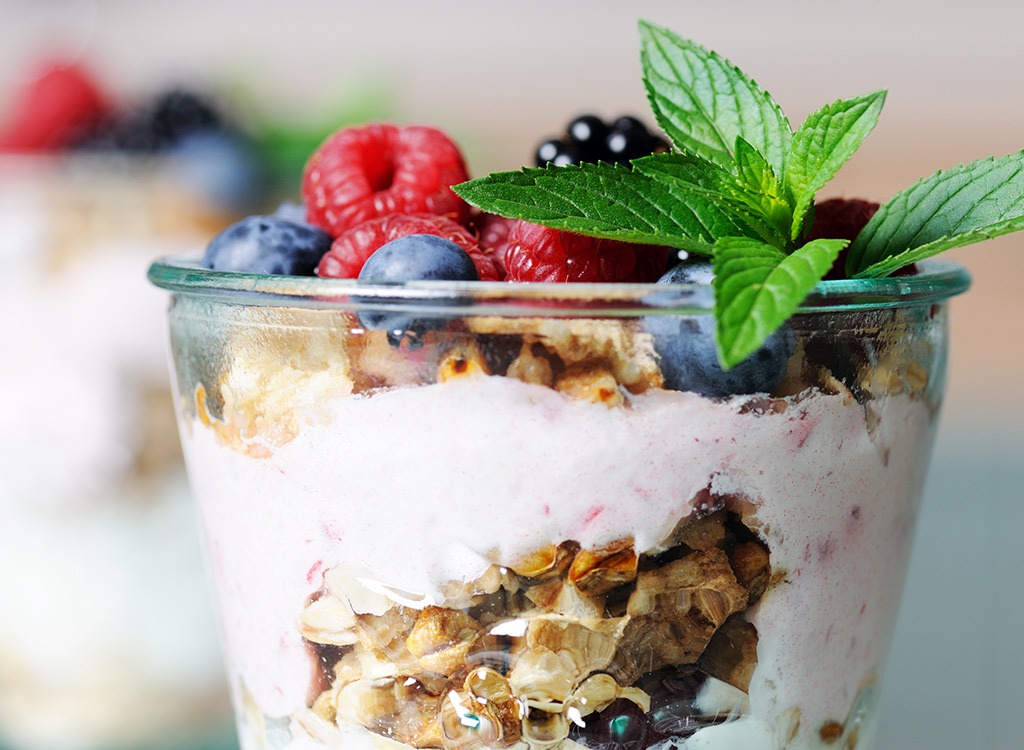 Add a layer of coffee to your next parfait in between the layers of berries by mixing it into a high protein yogurt with a teaspoon of chia seeds. You could even make this the night before so that you have an easy breakfast to dash out the door with!
Protein shake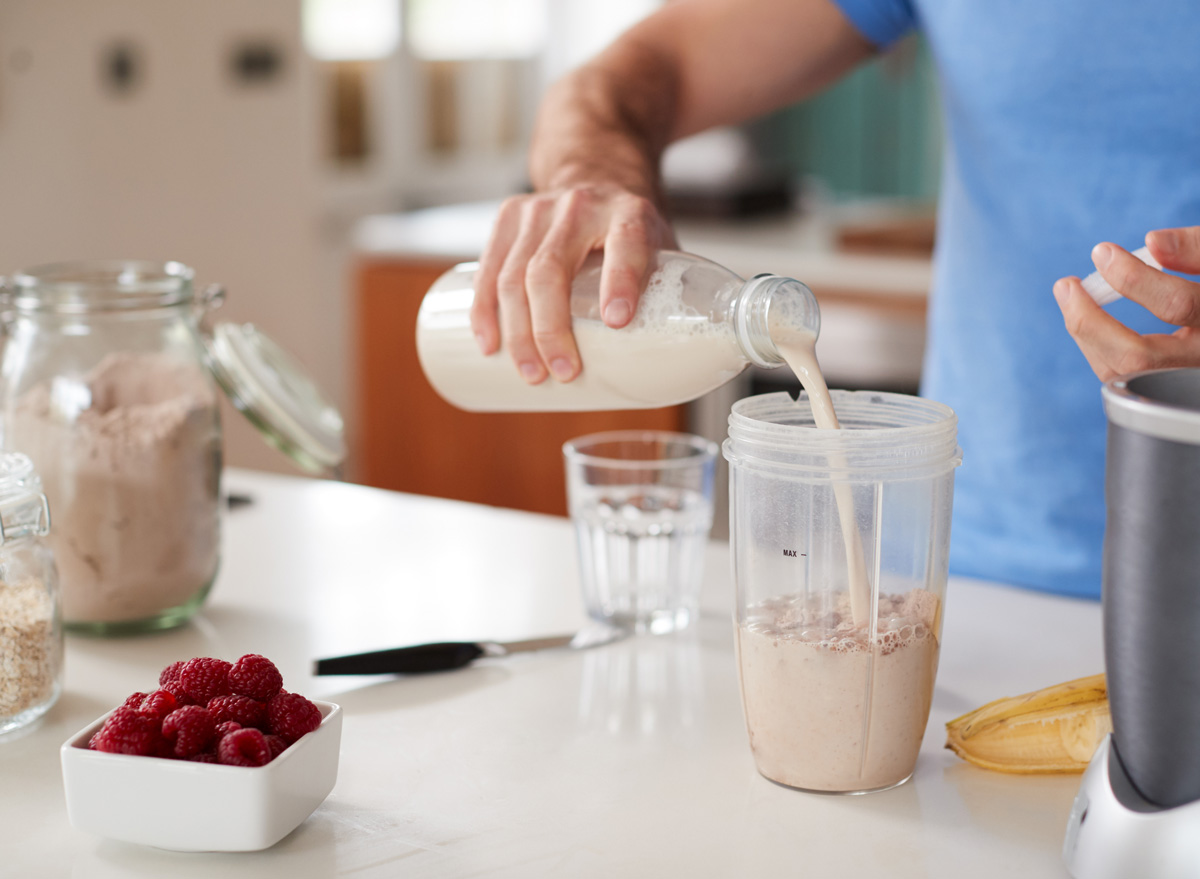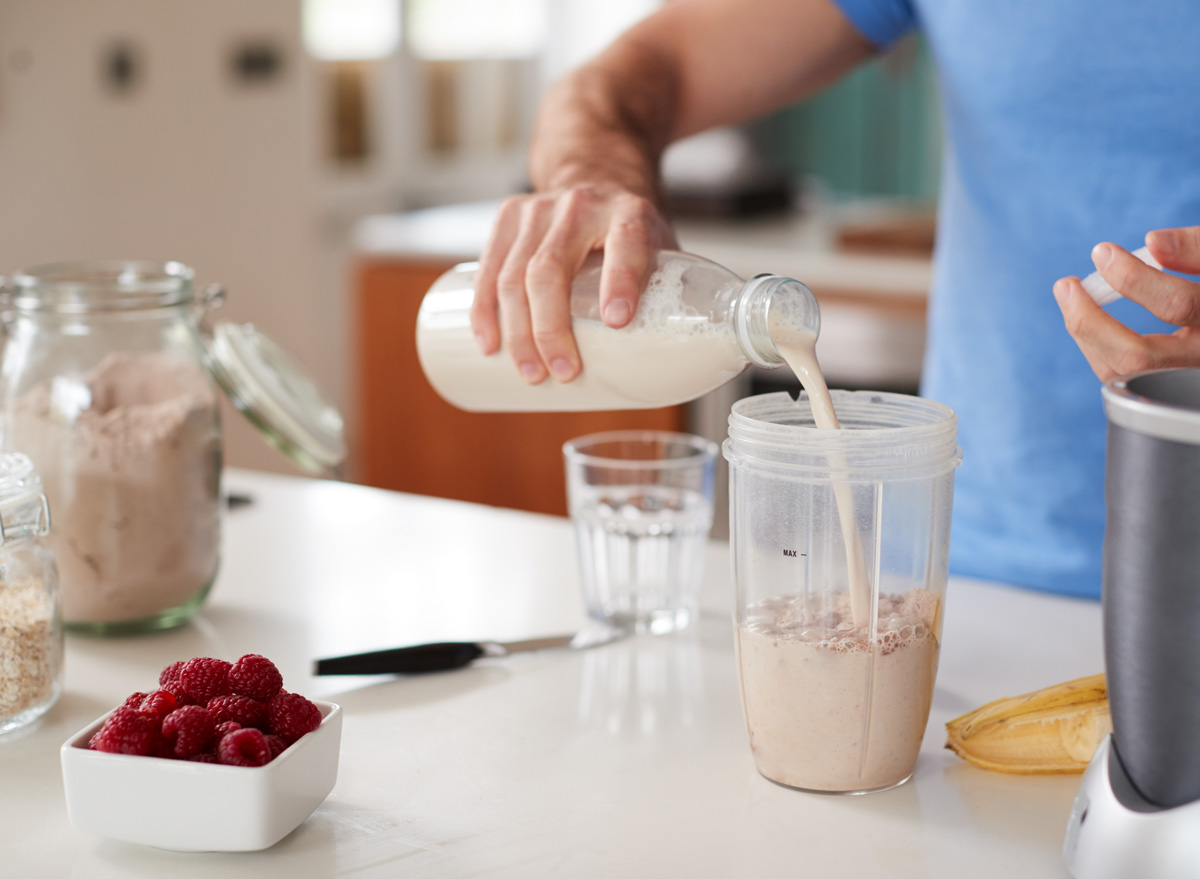 Mix coffee with a chocolate or vanilla protein powder and watch your waist whittle away! Protein can boost metabolism, keep you satisfied, and even help build muscle while scorching fat. Men should consume 56 grams a day, while women should strive for 46 grams so having a protein shake with your morning cuppa joe is an easy way to help you get your daily recommended intake.
Speaking of shakes, here's What Happens To Your Body When You Drink Protein Shakes Every Day.
Chili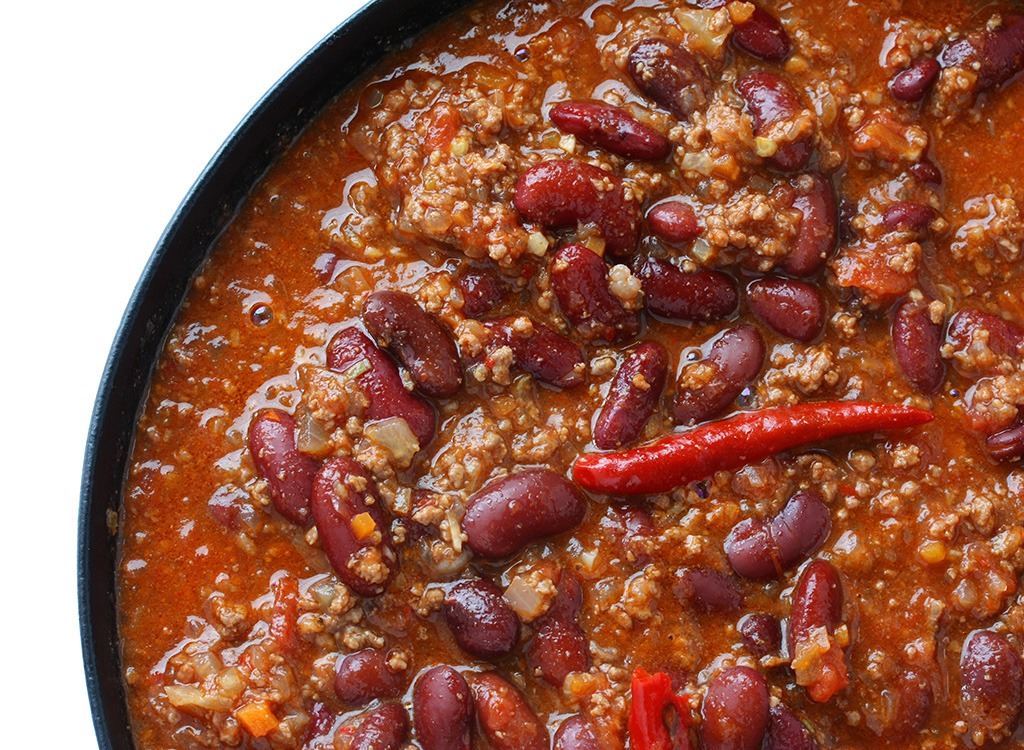 Chili is a comfort food that's loaded with nutrient-dense ingredients like heart-healthy beans and lycopene-rich tomatoes. The coffee adds a whole new flavor profile to the dish, making it even more robust and complex!
"Nice" cream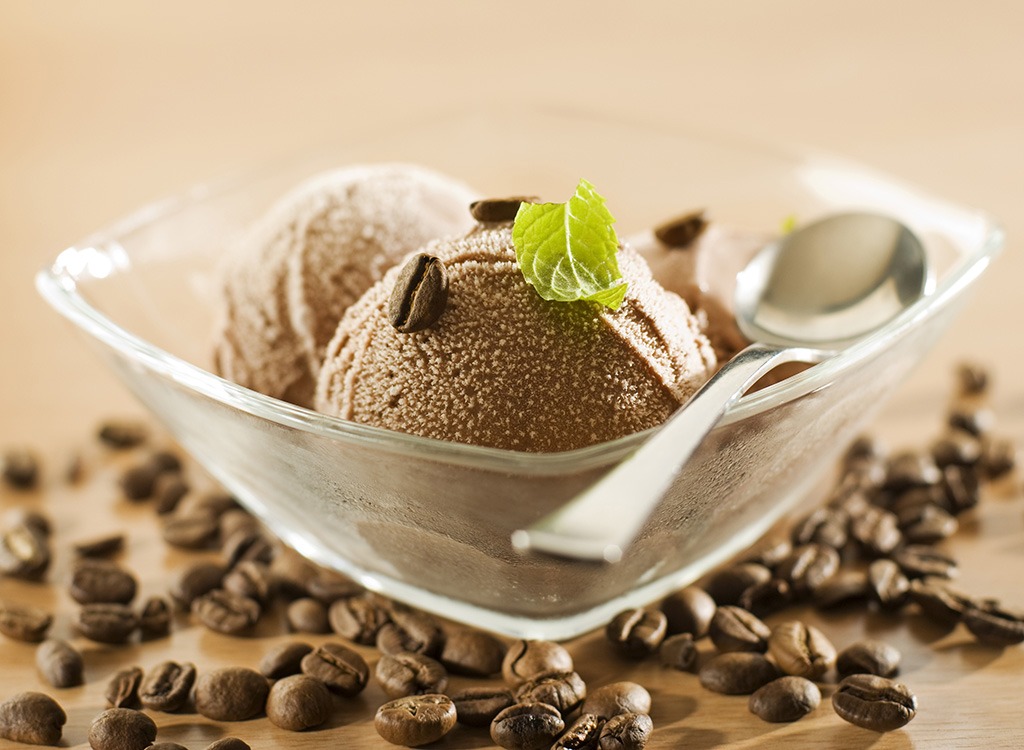 Skip the store-bought ice cream loaded with artificial ingredients and way too much sugar, and go for homemade ice cream! Blend a cold-brewed coffee with a healthy yogurt that's filled with protein, such as Siggi's Icelandic yogurt. Add some frozen bananas and stick it back in the freezer for about an hour. This way you get a frozen treat that you don't have to feel guilty for enjoying! Or add it to this Homemade No-Churn Ice Cream Recipe.
Salad dressing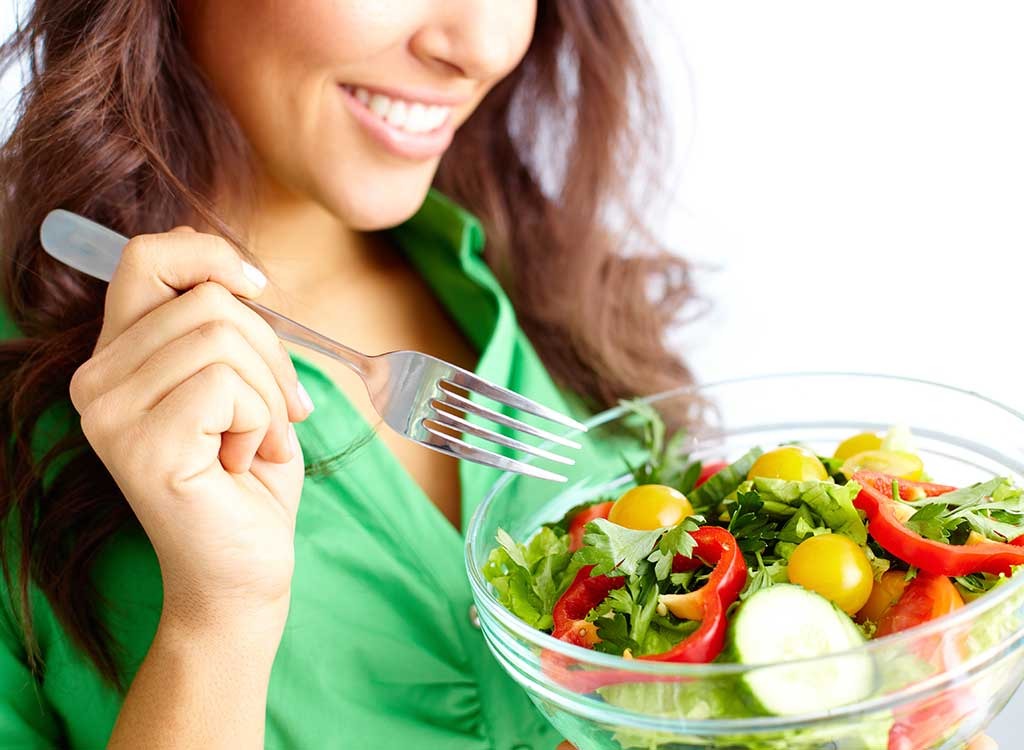 Whip up a salad dressing with some espresso, vinegar, olive oil, lemon, honey, garlic, salt, and pepper. This dressing can tie together a boring salad and bring some extra zing to your greens! Speaking of salad dressings, always be sure to avoid these 16 Salad Dressings Worse Than Chocolate Syrup.
Chocolate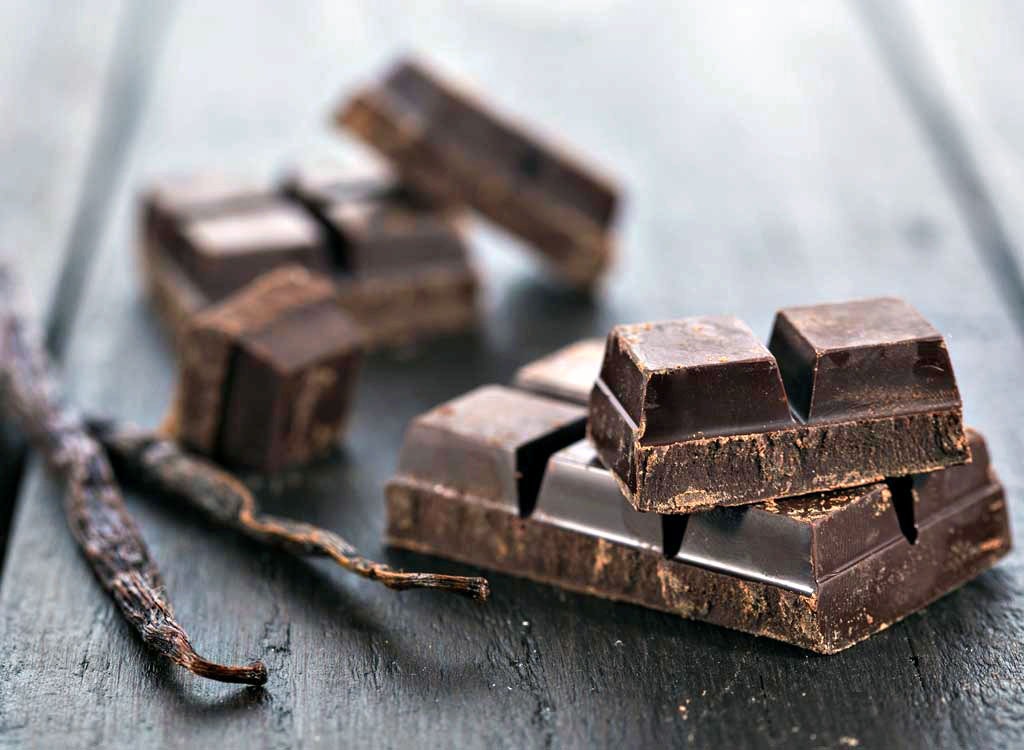 The good news about chocolate is that you can still indulge in it without getting too sidetracked from your clean diet! Make a chocolate ganache, chocolate cake, or tray of homemade chocolate bars by using dark chocolate and a deep blend of leftover coffee. The coffee brings out a richer flavor and enhances those notes of chocolatey goodness.
Ahi tuna crust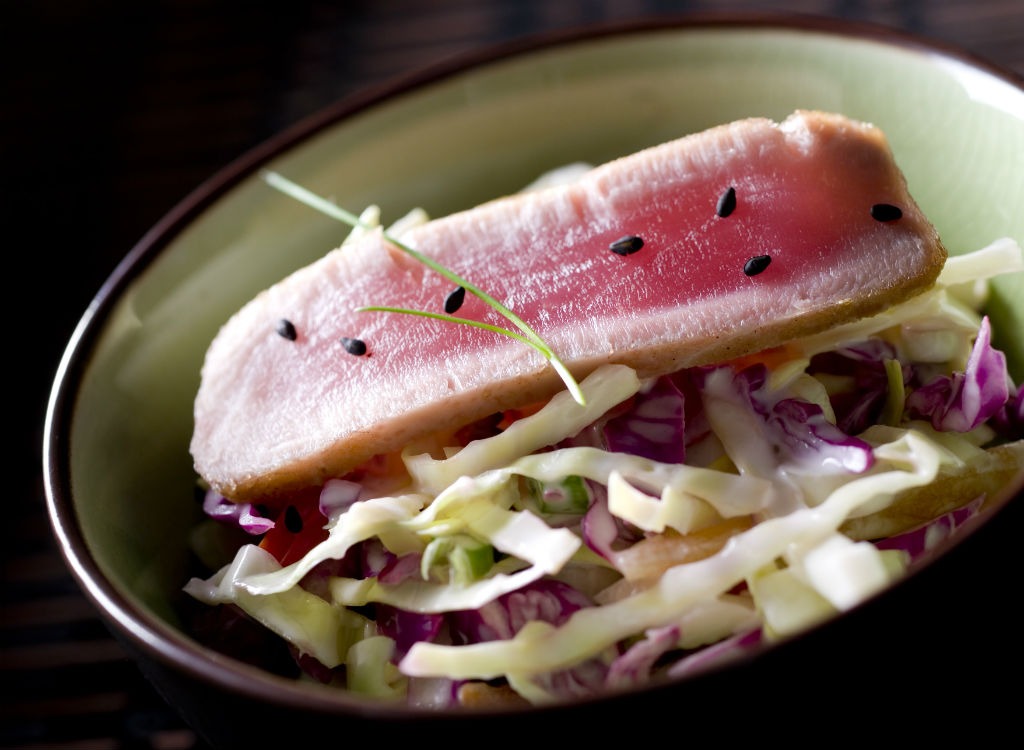 6254a4d1642c605c54bf1cab17d50f1e
Liven up your Ahi tuna with the help of finely ground coffee. For the crust, simply combine coffee, cocoa powder, lemon zest, salt, and pepper. Give it a good sear in a high-heat pan with a touch of oil until the crust browns, for about a minute on each side. Ahi tuna is extremely low in fat, and the fat it does have is good for you. What a win!
Chia pudding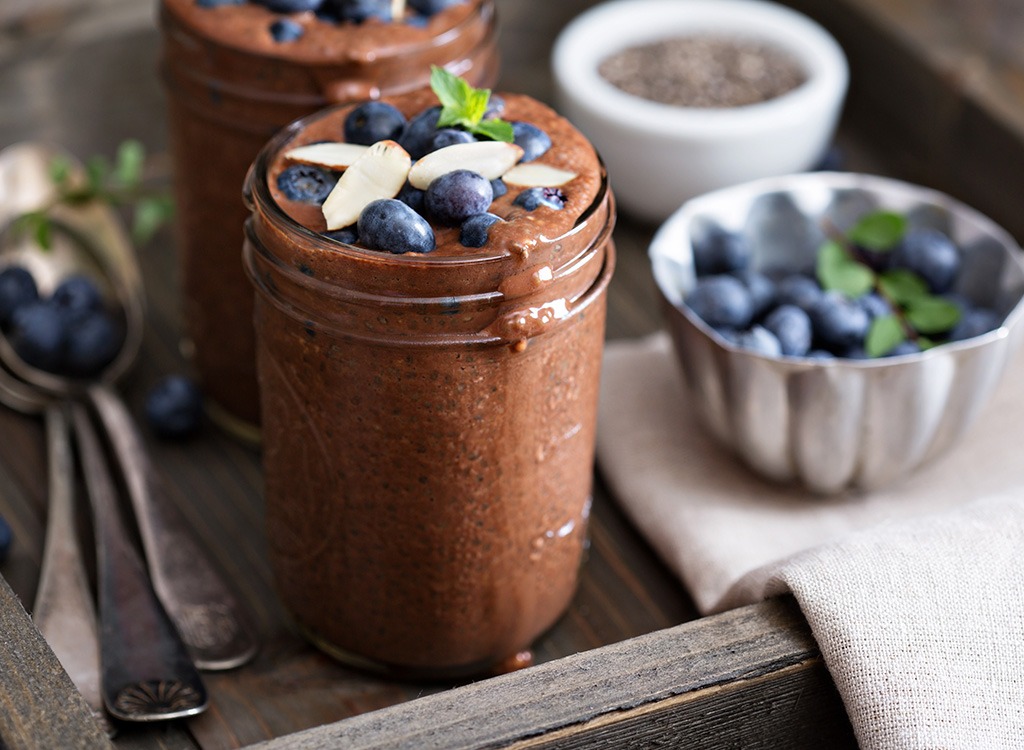 It's your morning brew and breakfast all in one! Use coffee as the liquid in your next chia pudding and you're sure to see some awesome results. Coffee's metabolism-boosting benefits combined with the omega-3s in chia seeds can keep your energy going and your hunger at bay. And you can refer to these Best-Ever Chia Pudding Recipes for all the inspo you need!
Cocktails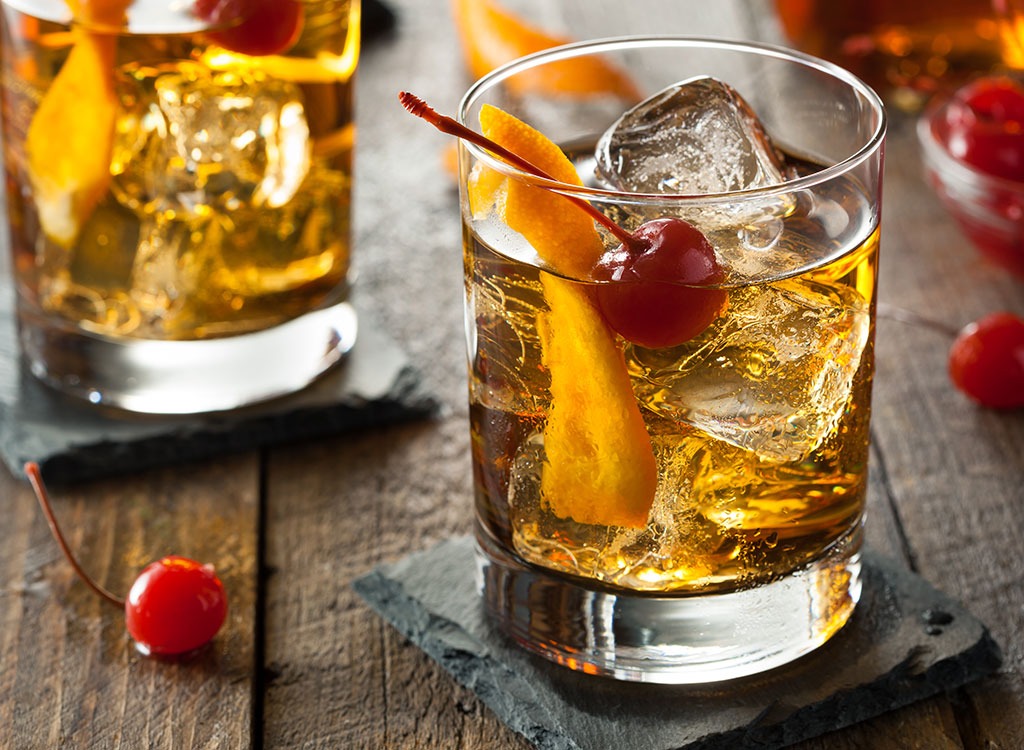 A cocktail that won't put you to sleep is hard to pass up. Just add a flavored liqueur to your iced leftover coffee to have yourself an end-of-the-day treat. Go for liqueurs with nutty, warm hints for the best combination.
Mole
Mole is a sauce typically used in Mexican cuisine made with tons of ingredients—the main ones being chili peppers and chocolate, with a variety of spices and naturally sweet foods. But coffee can bring this delicious sauce to a whole new level of yum.
Crackers
Using just almond flour, egg (or flax egg), water, and ground coffee you can make a morning coffee cracker to dip into your espresso. Fancy and flavorful, these crackers are easy to whip up and gleaming with nutrients!
Baked beans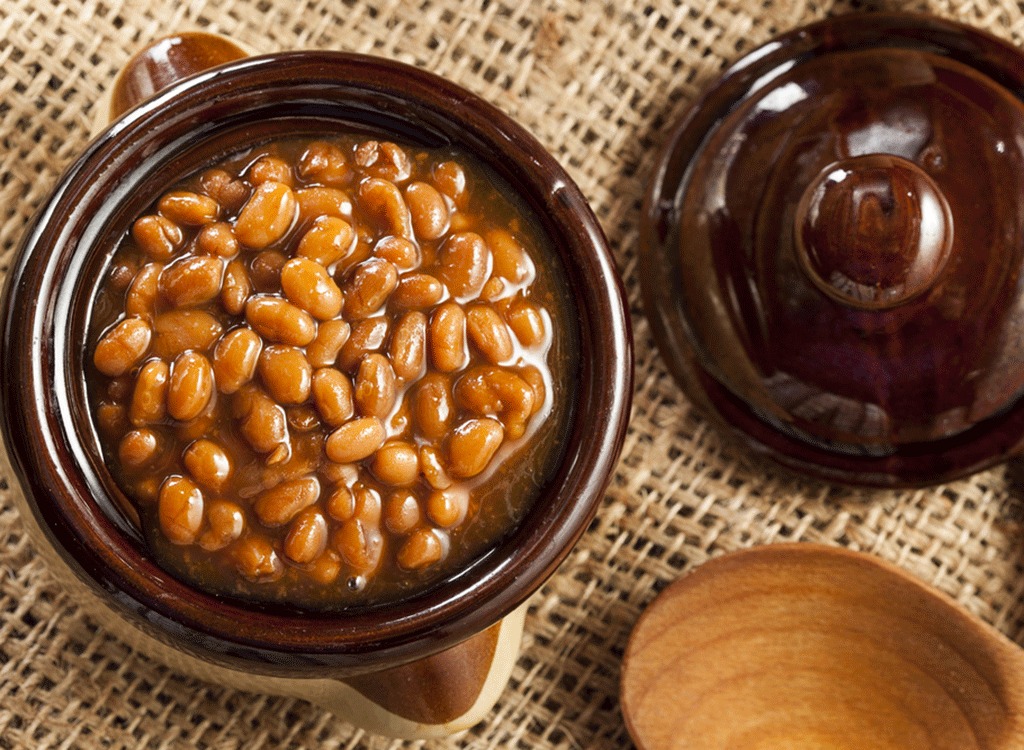 Coffee and beans may sound like an interesting combo but, one sniff of baked beans cooked up with a cup of coffee and you're sure to understand! This is a side dish you can't pass up.
Brownies
Who doesn't love a rich, fudgy brownie every once in a while? Well, infusing coffee into your brownie batter can make this dessert even bolder with more great chocolate flavor going on! Speaking of brownies, try of these 20 Best-Ever Tips and Swaps for Brownies.
Muffins
Coffee cake isn't the only way to enjoy that amazing coffee aroma from your treats. Mix it up and make on-the-go coffee muffins like the Coffee Cake Muffins from Damn Delicious.
Stew
Bring on an extra deep aroma and taste by adding in a strong coffee blend to your one pot stews. It surprisingly adds a sweetness to the stew that helps balance all of the flavor going on. Bonus: One pot meals are an easy clean up and there are lots of great recipes like these One-Pot Dinner Recipes for Weight Loss.
Butter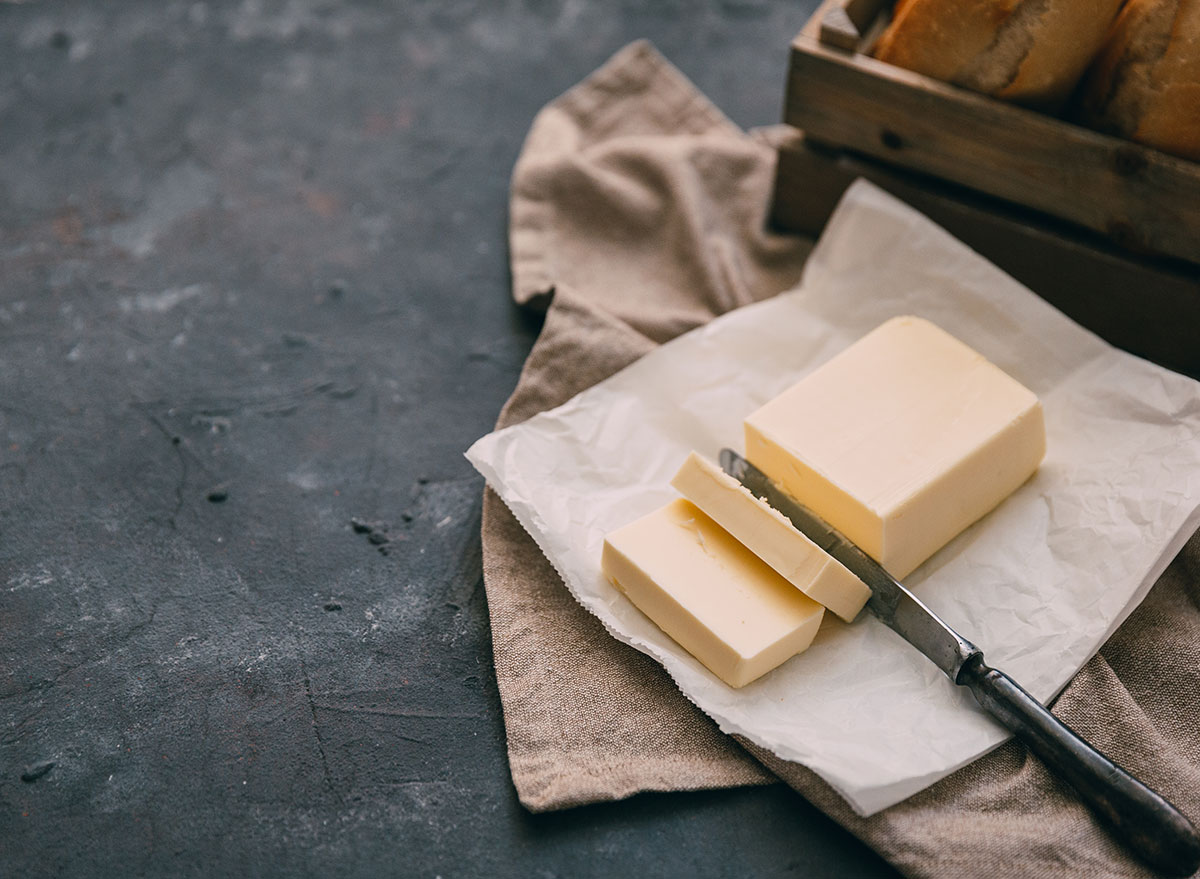 Just when you thought butter couldn't have any more flavor, try infusing it with the taste of coffee! Make it homemade by simply mixing heavy cream and coarsely ground coffee and refrigerating overnight. Then, in a food processor, add the mixture with a touch of salt to churn it until it turns to buttermilk. Drain the remaining liquid and voila! You have a butter that's popping with your favorite morning flavors. Coffee and butter combined have been shown to fight off cravings, burn belly fat, and stabilize blood sugar; but we suggest keeping this addition to a minimum since butter is still packing a lot of calories and fat. Speaking of not-so-healthy options, check out these 20 Coffee Drinks with More Sugar Than a Can of Coke.