Costco Shoppers Are Raving About a Special Maple Syrup: 'I'm Hooked'
High praise is pouring in for the syrup that's been aged in bourbon barrels.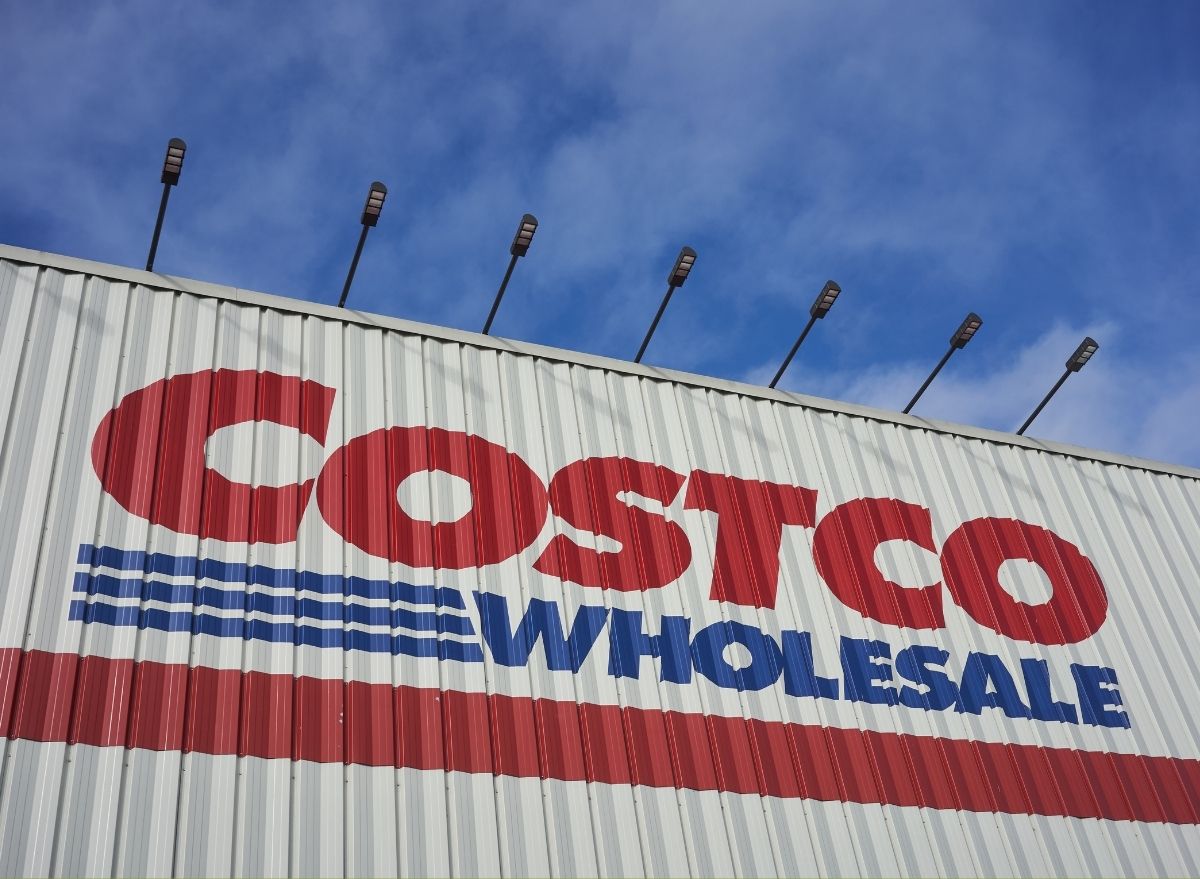 Whether used as a pancake topper or a marinade sweetener, a splash of maple syrup can make all sorts of dishes even more mouthwatering. This has shown to be the case with one particular maple syrup variety sold at Costco.
As highlighted in multiple online conversations, the retailer is currently selling Crown Maple's Bourbon Barrel Aged Maple Syrup, a product that has shoppers returning to the warehouse club to stock up. A few days ago, one Reddit user reported that they spotted the popular sweetener at their local Costco for $11.59, eliciting plenty of rave reviews from fans.
"This stuff is so good. I picked up two bottles and am gonna go get more. That price is a flipping bargain," one Redditor commented. "Picked up a couple. I'm hooked! Picking up more tomorrow," another shopper wrote in the caption of their own Reddit thread dedicated to the maple syrup.
Crown Maple's website currently sells the same 25 fluid-ounce product for $32.95. According to the brand, this syrup, which is certified USDA Organic, is aged in barrels that stored super-premium Window Jane 10-Year Bourbon. This allows "the distinctive flavors & aromas of bourbon, smoky oak, graham cracker, brown butter & creamy vanilla to infuse from the oak. " 
Within the online commentary, one shopper detected an "an interesting little bourbon note," describing the syrup as "very good and robust." Meanwhile, several other fans shared how they enjoy this product, with suggestions going beyond pouring the syrup over a stack of pancakes or waffles.
For instance, one person recommended making a maple Old Fashioned by swapping the cocktail's usual sugar cube or simple syrup with the Crown Maple Syrup. Someone else suggested basting cedar plank salmon with the product, while others approved of the syrup as a coffee sweetener.
Like much of Costco's inventory, the exact nationwide availability of the product is unknown. One Reddit user noted the presence of the notorious "death star" on the syrup's price sign, which indicates that Costco will stop selling an item. In other words, you'll want to stock up on this syrup while you can!
Aside from the Crown Maple Syrup, Costco shoppers have taken to social media to praise other sweet items. The warehouse club recently stirred up some excitement after one shopper spotted the beloved pumpkin cheesecake at the bakery. Weighing almost five pounds, the seasonal dessert consists of a graham cracker crust, pumpkin cheesecake filling, and a sour cream pumpkin spice topping.
Brianna Ruback
Brianna is a staff writer at Eat This, Not That! She attended Ithaca College, where she graduated with a degree in Journalism and a minor in Communication Studies.
Read more about Brianna