11 Things Costco Discontinued Forever
These products are gone, but not forgotten.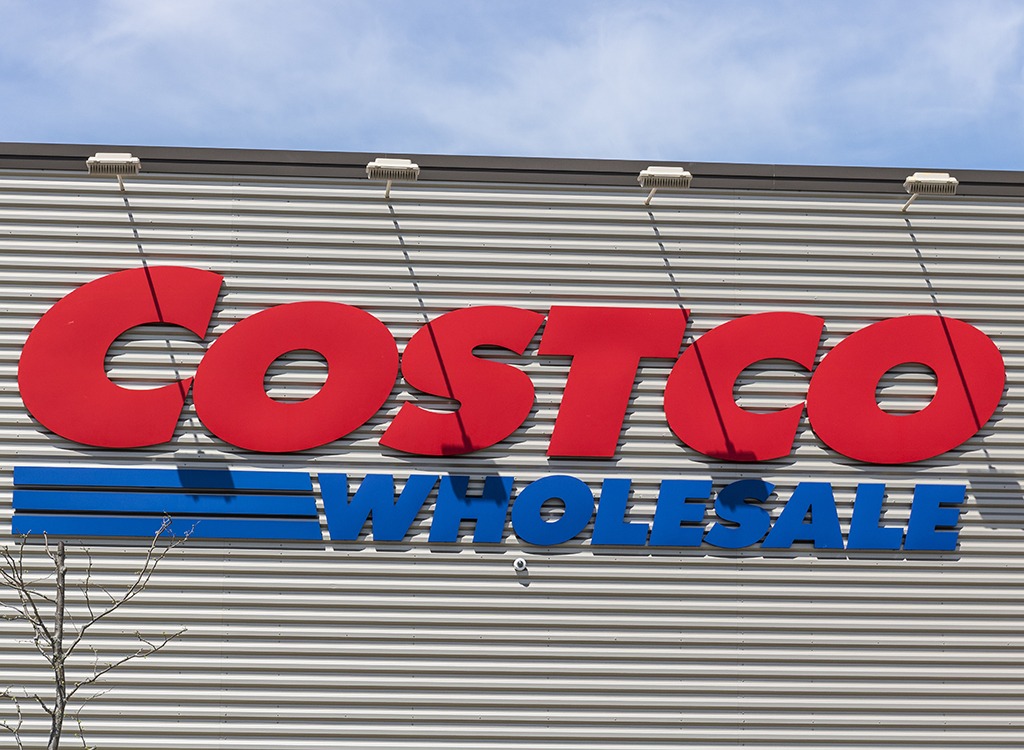 If you're a Costco member, then you know there is no worse feeling than finding your favorite warehouse item marked with the dreaded "death star." That little asterisk on the product's price sign indicates that Costco will soon stop selling that particular item—so you better stock up now. 
In some cases, the discontinuation is only a temporary move. Other times, it's permanent.
The things you find listed here all fall into the dearly departed category, even if some shoppers still hold out hope for a dramatic comeback one day.
From once-beloved food court treats to long-gone relics of Costco's Kirkland Signature past, the following products won't be returning to your local warehouse anytime soon.
Arguably the most significant food court casualty of pandemic-era restrictions at the warehouse, Costco's popular combo pizza has never returned since its stunning elimination in 2020, despite multiple fan-led petition drives to reinstate the menu item. "It is a delectable combination of meaty goodness and vegetable crunchiness," wrote one petitioner. "What are we to do now? Eat pepperoni pizza? I need my vegetables to be a healthy boy," griped another. The company declined to comment when we asked about the status back in 2021. Over a year later, the coveted combo remains MIA.
Kirkland Signature Frozen Four-Cheese Ravioli
Fans have been pleading for the return of this beloved frozen stuffed pasta on Costco's Facebook page for over a decade now, but to no avail. "I know loads of people who would buy these," according to the most recent commenter, who posted only a few months ago. "We miss them so so much." Last year, the retailer's social media team chimed in to confirm the ravioli is still discontinued, but "we'll be sure to let the appropriate team know of your interest for its return."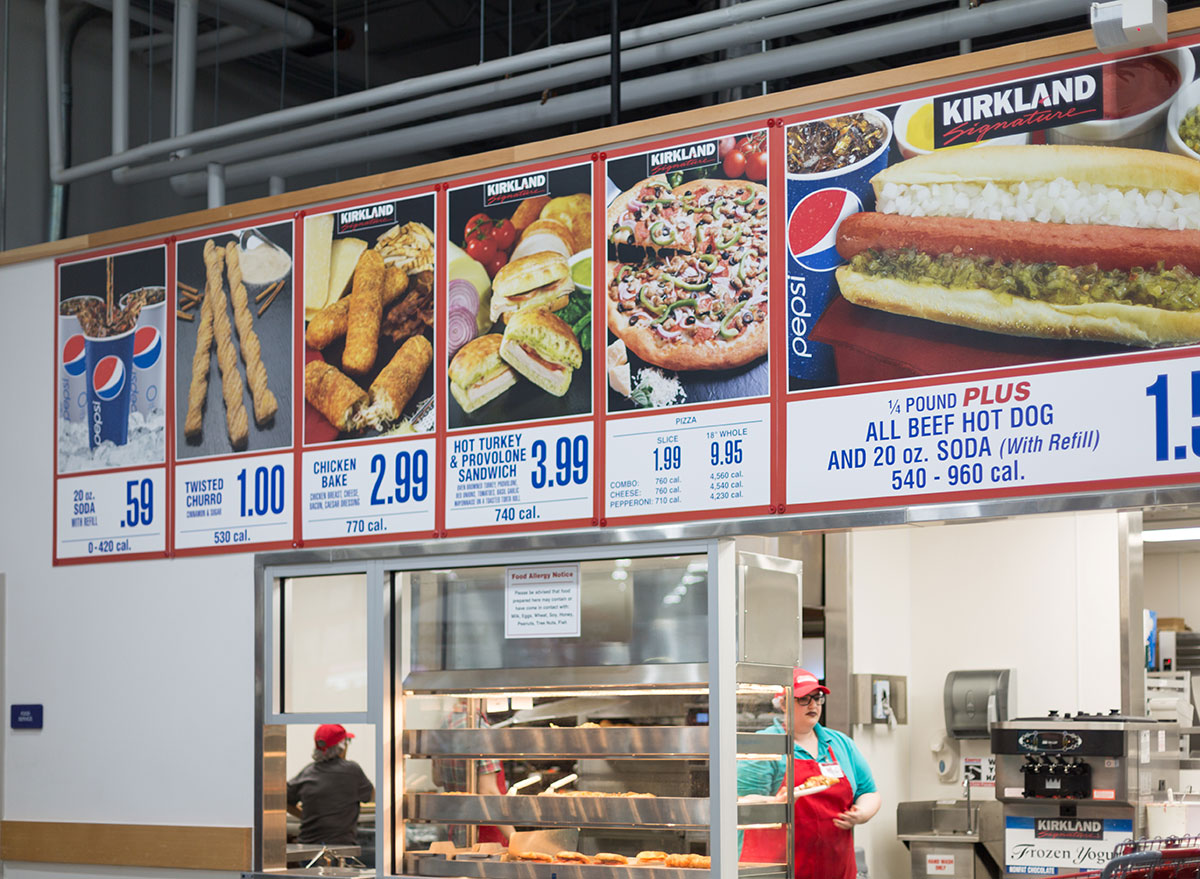 The backlash to Costco's removal of the Polish dog from its food court menu in 2018 was so strong that the company had to issue a formal statement on its website about it. The warehouse chain claims that more customers liked the all-beef hot dog than the Polish dog and it needed to make room for "healthier options" on the menu.6254a4d1642c605c54bf1cab17d50f1e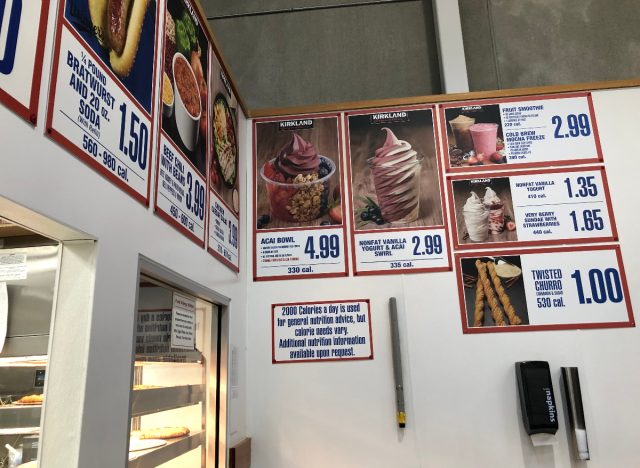 Back in the day, Costco sold both vanilla and chocolate soft-serve in the food court, and you could even get a swirl of both flavors. But when the chain introduced the acai bowl to the menu in 2018, the chocolate flavor was dropped to make room for the new item in U.S. warehouses.
Chocolate-Dipped Ice Cream Bars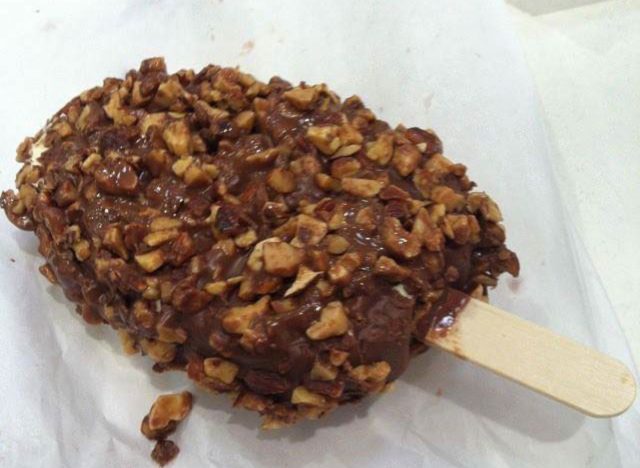 The chocolate frozen yogurt isn't the only thing fans miss from the Costco food court. The warehouse chain also once sold chocolate-dipped ice cream bars with toasted almonds for just $1.50 each. A 2013 report blamed the rising cost of almonds and dairy.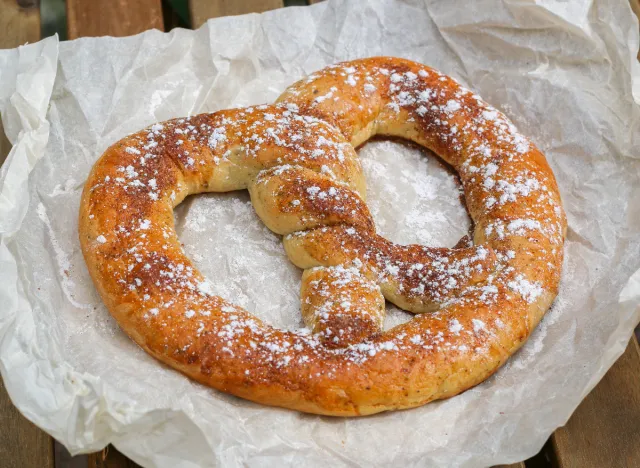 Once upon a time, the Costco food court had soft pretzels, including ones coated in cinnamon sugar. Now, you'll have to head to mall favorites like Wetzel's Pretzels or Auntie Anne's to get that sweet, doughy goodness.
Kirkland Signature Mini Peanut Butter Cups
Loyal fans of these treats swear they were better than the Reese's standard bearer. "The Kirkland were just better — flavor and texture and ratio of peanut butter to chocolate," according to one Redditor. Alas, shoppers looking for a Reese's alternative nowadays have to seek out other versions at different retailers like Trader Joe's.
Kirkland Signature Light Beer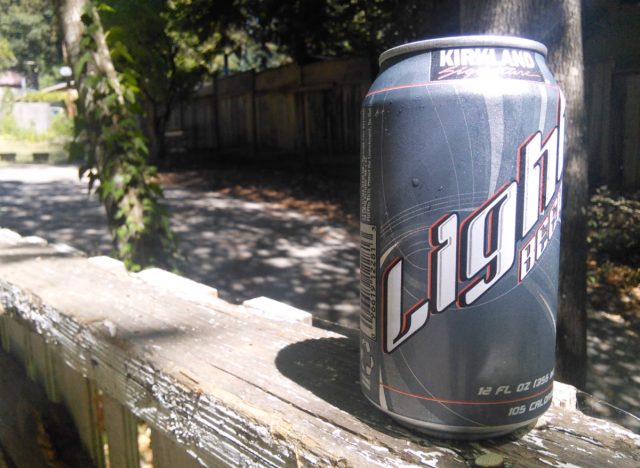 Costco's in-house brand used to make a light beer, but the muted brew racked up so many bad reviews that the company ultimately pulled the plug. This is perhaps that rare case of a discontinued item that no one misses, except for maybe that one guy whose YouTube tribute went viral.
Kirkland Signature Dark Chocolate Chips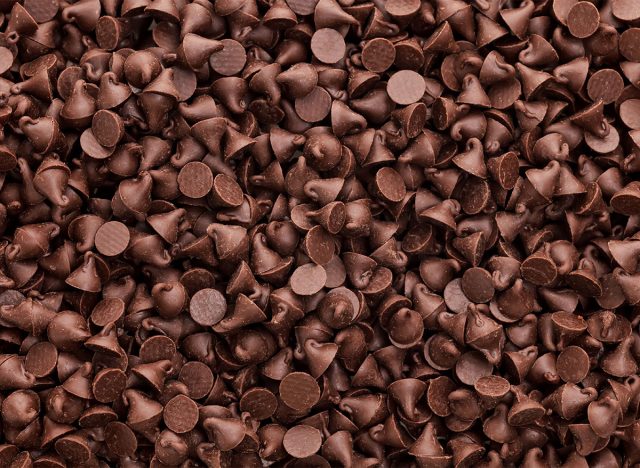 Another Costco favorite that fans can't find anymore is dark chocolate chips, which were apparently perfect for baking. "They bake into cookies, muffins, and pancakes incredibly well. They weren't too sweet, had a great flavor, and came in an enormous bag," one customer wrote on a Reddit thread about discontinued Costco products.
Eggs That Aren't Cage-Free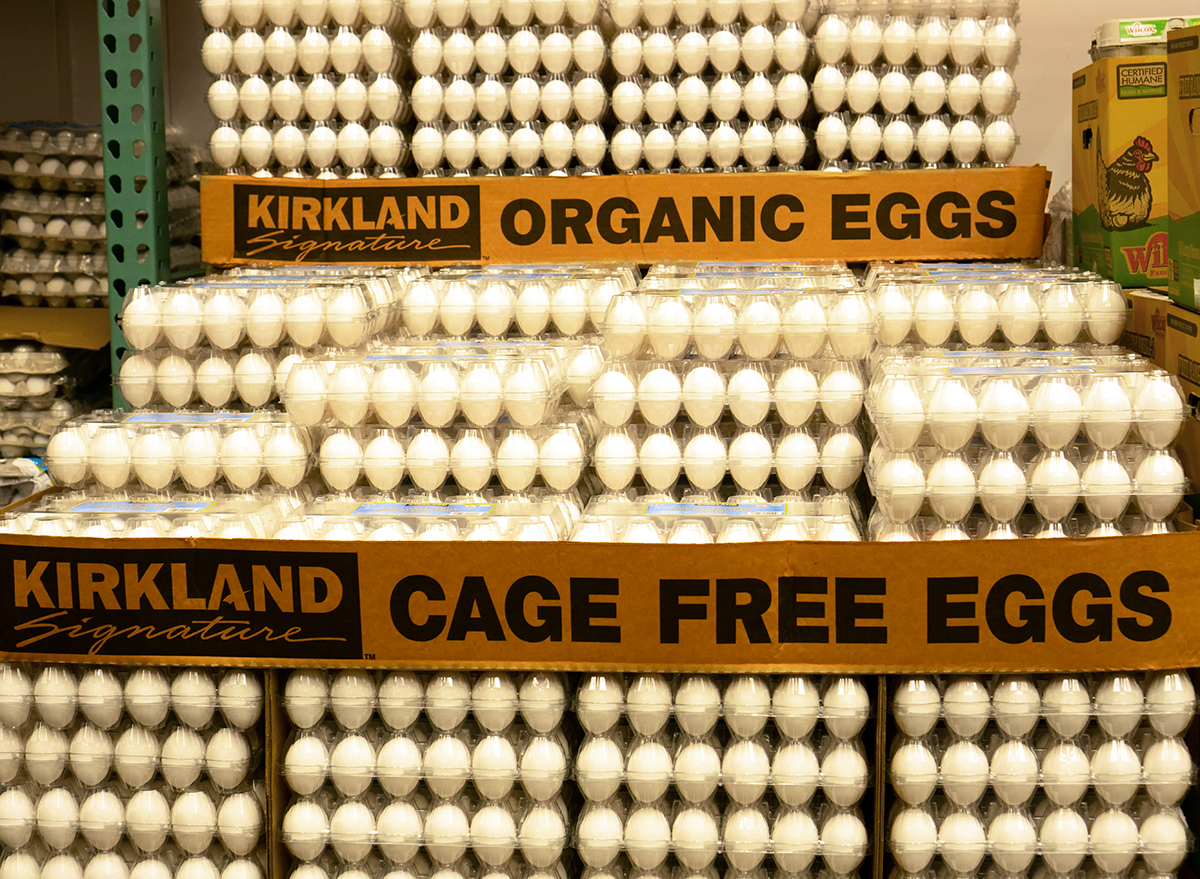 For years now, Costco has been striving to sell only cage-free eggs. Most recently, the club announced that 97% of eggs in its U.S. stores are now cage-free as of September 2022 and that all of its Kirkland-brand liquid eggs come from uncaged hens, too. "The transition to cage-free eggs will continue to increase with added availability and capacity of cage-free production," the company said.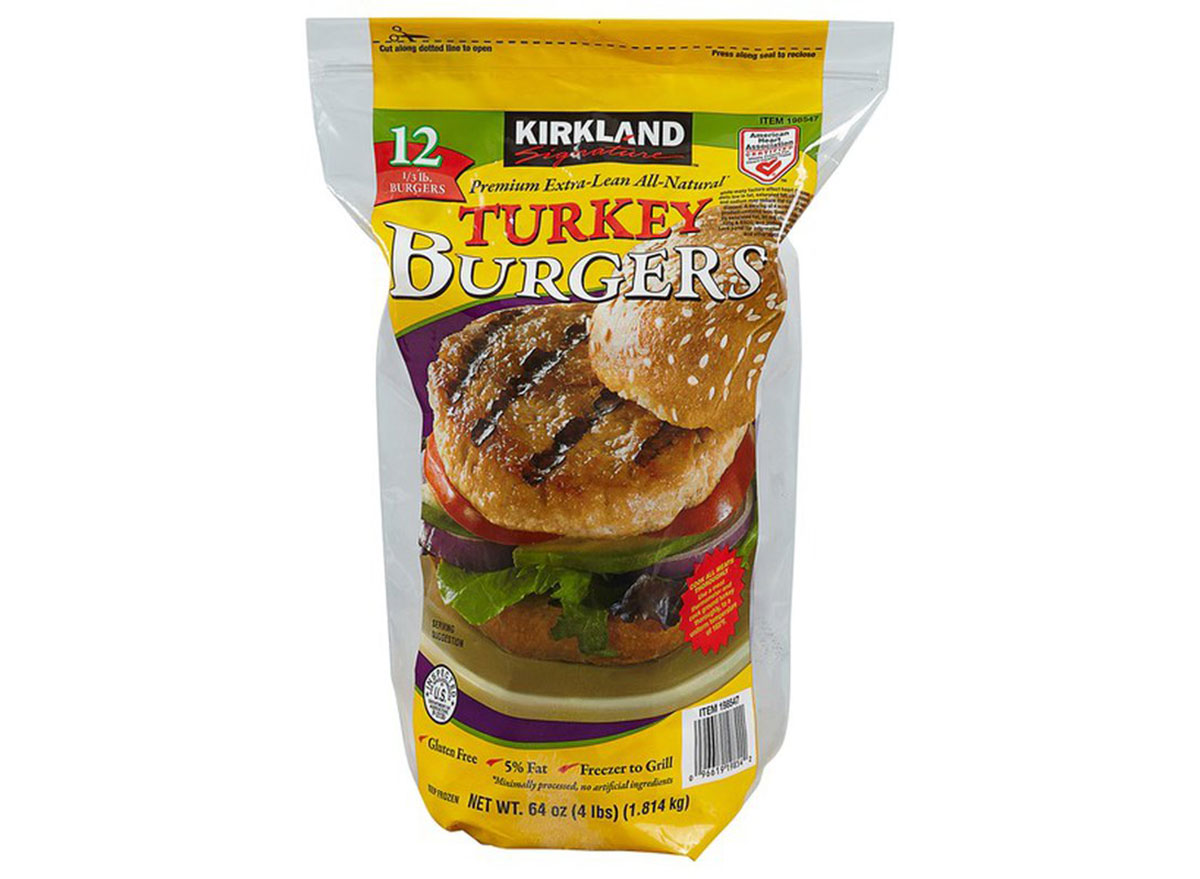 Do you remember Kirkland Signature frozen turkey burgers? A lot of Costco shoppers do—one even started a Change.org petition to bring them back about five years ago. Costco eventually began carrying a different brand of turkey burgers, which only made the Kirkland fans miss the old ones even more. One Redditor said of the new burgers: "They are not anywhere near as nice as the kirkland brand ones, those had such a clean taste with no gamey aftertaste."
A version of this story was originally published in October 2020. It has been updated to include new information.
Meghan De Maria
Meghan De Maria is a senior editor at
Eat This, Not That!
, specializing in food, product, and restaurant coverage.
Read more about Meghan