10 Costco Items That Are Way More Expensive Anywhere Else
Customers have sounded off on the top items that save them money at the warehouse.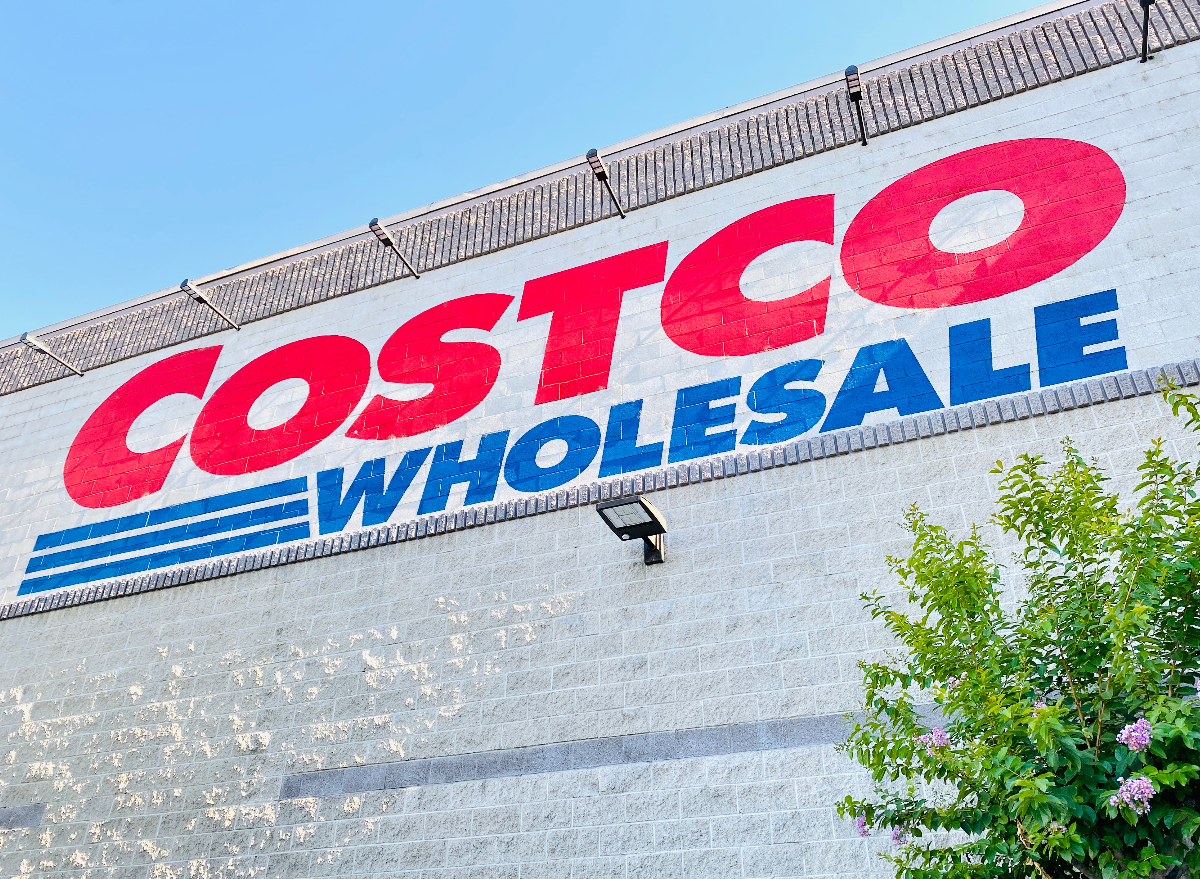 If you're a fan of Costco, then you're likely well aware of how much money you can save when you fill your cart with items from their seemingly endless enticing aisles. However, thanks to the fact that the locations tend to be rather massive, you might not spot all of the great deals that shoppers can snap up. This is what caused a Reddit user to ask, "Was there anything you discovered at Costco after buying it at the grocery store for years and said, 'Why the heck didn't I buy it here sooner?'"
In response, others shared their must-haves and why these deals are too good to pass up.
Lemons and limes
In the original Reddit post, it was the limes that sparked the whole discussion about great Costco deals. The writer explained, "Today I was looking through the produce at Costco and saw a bag of limes [for] $5.00. I roughly counted 22 limes in the bag, 22 cents each. When I got home, I determined they were just as juicy as the grocery store limes and went 'Doh!'"
Another person noted that both lemons and limes are sold at pretty darn reasonable rates and added that you can freeze them so they last even longer.
Parmesan cheese
"I always used to buy grated Parmesan at the Italian market near my house, maybe a quarter pound at a time," another Reddit user wrote. Although we have no doubt that Costco sells quality Parmesan, the person went on to say that they decided to pick up "a big block of Parm from Costco." After just a few months, they'd "already saved so much money and now my cheese is always freshly grated."
Pork tenderloin
You might want to add pork tenderloin to your menu thanks to the fact that you can score so much of it for so little at Costco. One customer noted you get "about 3x the meat for the same price, and the ability to portion it however you want." We suggest trying grilled pork tenderloin with pineapple salsa or porchetta-style roast pork loin with lemony white beans.
Bacon
Another helpful shopper shared that they "Just discovered bacon!" at the warehouse chain. They explained that they can get 4 lbs of bacon for $9 at Costco as opposed to paying $6 or $7 for just 1 lb at the grocery store.
Organic peanut butter
Enjoy delicious and affordable organic peanut butter from Costco for $11, which will get you a large two-pack, according to one Reddit user. You'll surely also appreciate the fact that there are "no added oils, just peanuts, and salt."
Bananas
Lemons and limes aren't the only fruit you can grab at Costco while also nabbing a great deal. The same goes for bananas. For just $1.99, you can get "at least 10 of them in a bunch," a shopper shared.
Rice
Another commenter brought up rice while asking, "Like why am I paying ten bucks for a five lb bag?!" Of course, the answer is that you don't have to pay that much. Instead, you can pick up rice at Costco for much less.
Brioche
The next time you whip up some French toast, you might want to use sliced brioche from Costco. As one person noted, they "Used to pay $10 for one loaf; bought 2 at Costco for $11."
Heavy cream
Do you need cream for a delectable recipe? Then head to Costco where "heavy cream is about half the price it would be at a typical supermarket for the same brand and volume," according to one Redditor.
Greek yogurt
Greek yogurt is a fabulous addition to healthy meals not to mention a delicious option. Beyond that, one Reddit user explained how buying it at Costco has been saving them money, writing, "Price is not even close anywhere else."6254a4d1642c605c54bf1cab17d50f1e
Desirée O
Desirée O is a freelance writer who covers lifestyle, food, and nutrition news among other topics.
Read more about Desirée