10 Costco Finds Customers Are Currently Raving About
We've tracked down items that are getting high praise from fellow shoppers.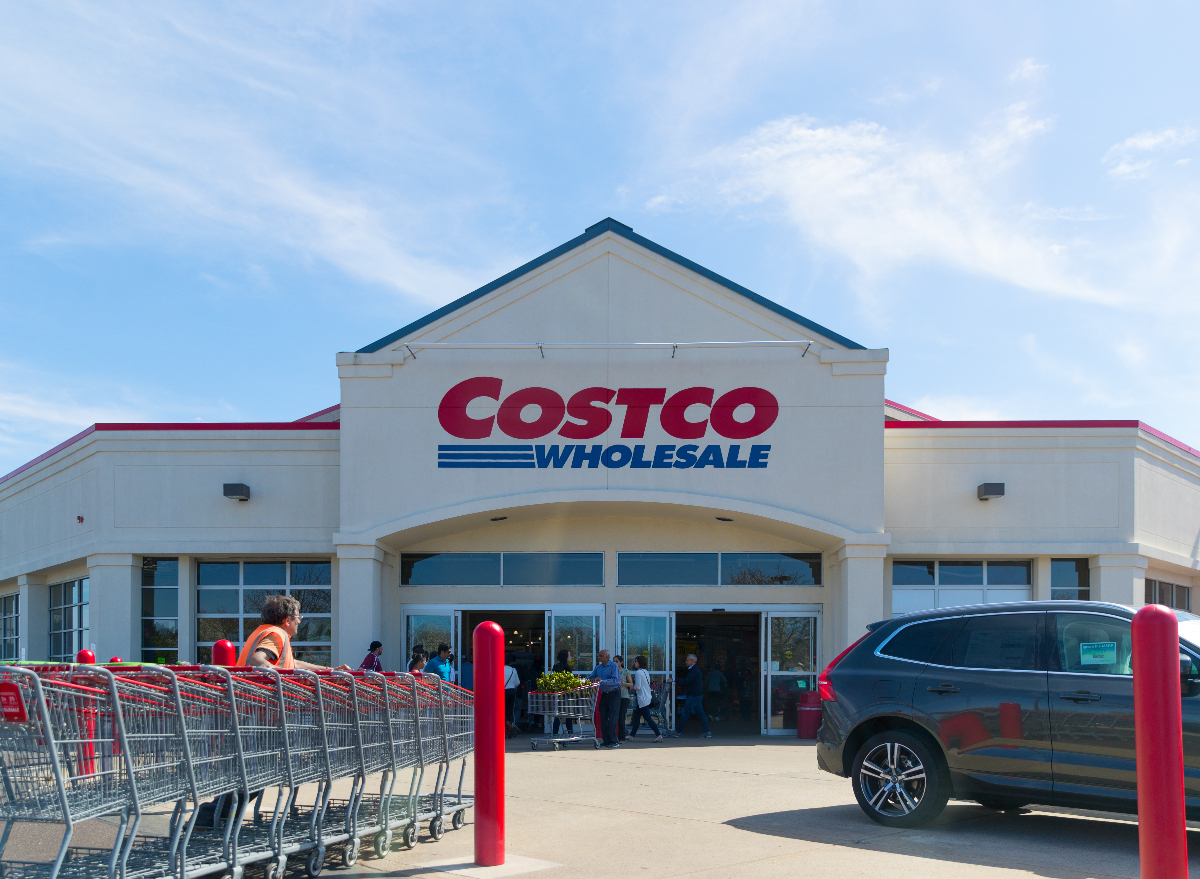 This post contains affiliate links. If you use these links to buy something, we may earn a commission.
Every diehard Costco fan keeps a list of their holy grail items—cult favorites with great prices or unique gems discovered through years of shopping experience. But to become an expert from scratch isn't easy. There's a lot of ground to cover in a Costco warehouse, and it can be difficult to find the most "worth it" products just by browsing the aisles. Add to that the fact that not every location keeps the same goodies stocked, and efficient Costco shopping becomes a real science.
To help you get the most out of your Costco membership, we've tracked down ten items that are getting high praise from fellow shoppers. Add them to your shopping list to see what all the rave reviews are about!
Kerrygold Dubliner Cheese
You can find this top-notch aged cow's milk cheese at the warehouse, and, in fact, lots of shoppers have. Described by Kerrygold as "sweet and nutty with a piquant bite of aged Parmesan," you'll want to add it to a cheeseboard, to a sandwich, or in an omelet.
On a Reddit appreciation post for the cheese, fans shared their favorite food combinations. User alleecmo offers some suggestions: "On crackers. With fruit. Mac-n-cheese. Texture & flavor is somewhere between a whiter cheddar & parmesan. Firm, dry, a little crumbly, sharpish, and so, so good."
Just Bare Lightly Breaded Chicken Breast Chunks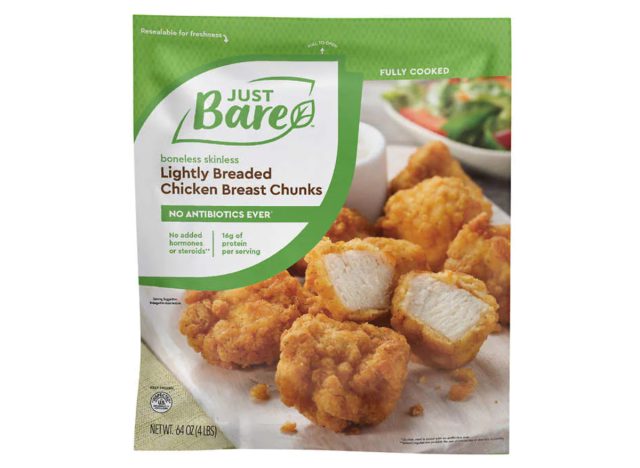 The hype for the most popular Costco item is going strong. A user posted on Reddit that they had newly discovered these chicken nuggets, and commenters chimed in with their tried-and-true air fryer settings for crisping these babies to perfection.
The Just Bare chicken went viral on social media earlier this year, after a mother-daughter duo on TikTok decided these were a homemade dupe of Chick-fil-A's nuggets, which enticed so many shoppers to buy them that the chicken bites sold out for months at a time.
But some are no longer picking up this 2-pound bag of breaded nuggets due to the price, which increased from $12.99 at its debut to its current tag of $19.99. "I understand chicken has gotten more expensive, but a 50% increase in price is crazy," commented one user. "They are really good, but it gets to a point where it's no longer a good deal."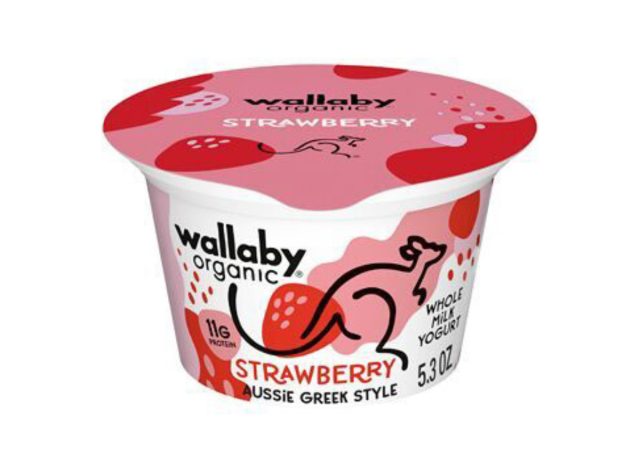 If Greek or Icelandic yogurt isn't your thing, maybe you'll dig the Australian take on it. Wallaby makes one with a creamy Greek-style spin, and numerous Costco shoppers call it "the best yogurt" they've had. Redditors are in agreement that this yogurt is on another level. User yodamiles says, "Wallaby is insane. I stopped buying other brand[s] of yogurt years ago after discovering this brand."
It comes in individual packages of strawberry and vanilla, with 12 cups for $13.79. The cherry on top is that it's one of the best options when it comes to nutritional values.
Kirkland Pumpkin Streusel Muffins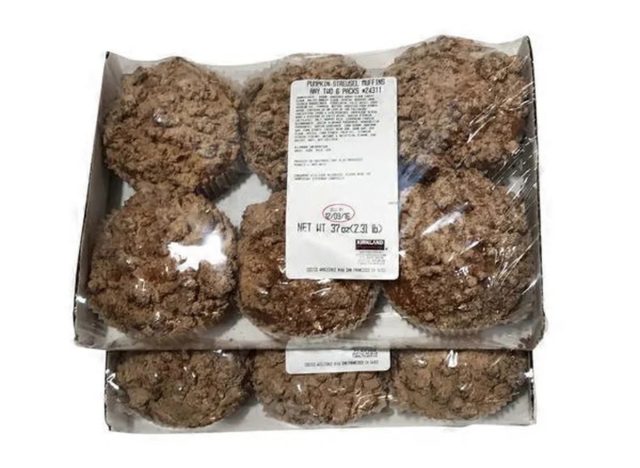 Fall treats are making their appearance, and Costco's bakery aisles are buzzing with seasonal additions. These muffins have been highly anticipated ever since their debut in August 2021, and now they're back!
The pumpkin and cinnamon flavored pastries are topped with a crunchy streusel and powdered sugar, an excellent treat to pair with a hot drink on a cold day. Two packages will set you back only $8.99.
Kirkland Cherry and Cheese Pastry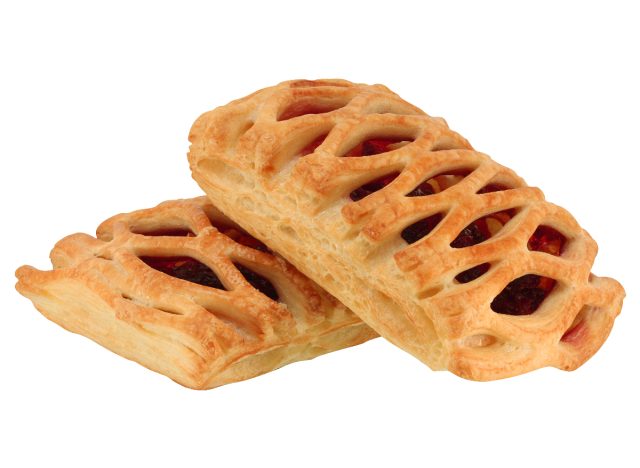 This brand-new bakery item is getting a lot of attention, simply for being scrumptious. It's a flaky, buttery puff pastry filled with cherry jam and creamy cheese. A Reddit post announced its debut to the online community in mid-September, and shoppers have been raving about it. One commenter already revealed their ingenious process for always enjoying them hot and fresh.
"I freeze them, and then reheat in the oven on airfry at 425 for about five minutes. The pastry gets perfectly crisp, without the filling getting hot," noobuser63 said. If you want to try them yourself, according to the post, a box of six goes for $9.99.
Bibigo Steamed Dumplings Chicken & Vegetable
These dumplings packed with chicken, cabbage, and green onions are a perfect dinner hack for anyone who can spare two minutes on food prep and owns a microwave. Users shared that they always keep them on hand to add to ramen or soup, to air fry, or to simply eat steaming hot from the tray.
The box holds 36 dumplings, but they come in microwaveable trays of six. The blog Costco Food Database wrote that the bulk size seems to be exclusive to warehouse members. The blogger noted that Costco sells them for $12.49, but they frequently go on sale. So if you want to bide your time for an even better deal, keep your eyes peeled for discounts.
E&C's Heavenly Hunks Organic Oatmeal Dark Chocolate Cookies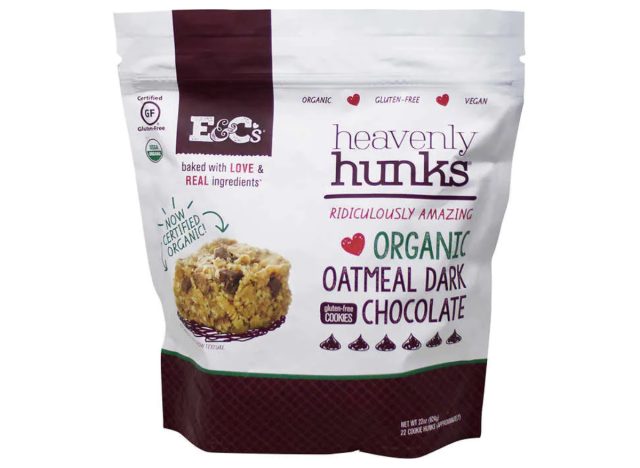 For people with diet restrictions, finding the right dessert can be difficult. That's why these chewy chocolate chip cookies stand out. The 22-ounce bag holds toothy, bite-sized chunks that are certified organic, gluten-free, and vegan. At $9.99, it's pricier than a box of cookies, but shoppers say it's worth it.
Reddit user edemamandllama said: "I'm not allowed to buy them anymore. My sister and I will eat the whole darn bag in a couple of days."
Others also warned that if you're able to exercise self-control and pace yourself, the bag needs to be refrigerated within a few days to preserve freshness.
Kirkland Butter Toffee Cashews
To satisfy a sweet tooth and get some protein in, look no further than these new candy-coated cashews. According to a Reddit post, Costco's own cashews topped with rich, buttery toffee are "dangerously good."6254a4d1642c605c54bf1cab17d50f1e
Commenters found this snack highly addictive, so if you're trying to avoid temptation, don't keep this stocked in your pantry. The 24-ounce bag sells for $8.49.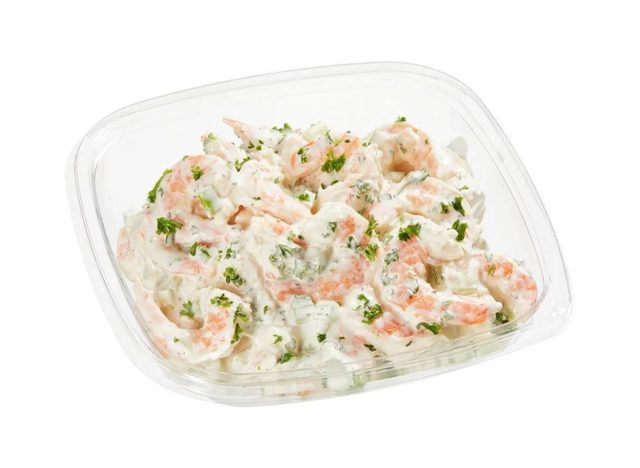 This fresh, ready-to-eat seafood dish is being raved about all over social media. In August, Instagram account @costcoempties highlighted the 1-pound package of cooked shrimp coated with dressing and spices, and commenters agreed that the pre-made meal is both delicious and versatile.
Like this Reddit user, you can make a sandwich by stuffing the salad into a toasted baguette. Others commenting on the post added that you can top with additional seasonings like Old Bay, celery, and parsley to kick the flavor up a notch. It normally goes for $9.99 per pound.
If you can't get your hands on it, don't worry. It's a long-standing seasonal item, so it's sure to reappear at the warehouse next summer.
Kirkland Thin & Crispy Chocolate Chip Cookies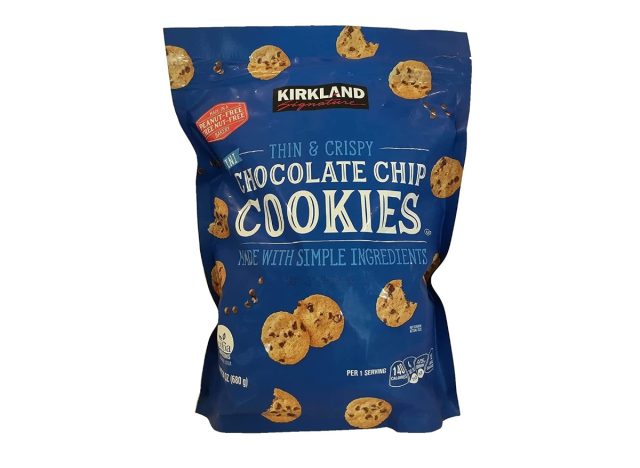 Many are in agreement about the addictive nature of these bite-sized buttery, sugary, and salty morsels. Reddit user u/rricketywrecked warned how easy it is to eat too many at once. "We call them 'Danger Biscuits' in our house. Reach into the bag for one and three come out . . . might as well eat all three rather than put two back."
Unfortunately, if you haven't already picked a bag up, you may be out of luck for a while. At the beginning of September, the Costco Fans Facebook page reported that these mini cookies had been marked with the dreaded Death Star. The package sells for $6.89 normally. There's no word yet on whether they'll be back, but based on demand, we're hoping it returns to stores soon.
Sarah Wong
Sarah studied at Northwestern University, where she received a bachelor's degree in computer science and experimented with mixing tech and journalism.
Read more about Sarah