11 Regional Costco Finds Your Location May Be Missing
Do you wish your Costco had these in stock?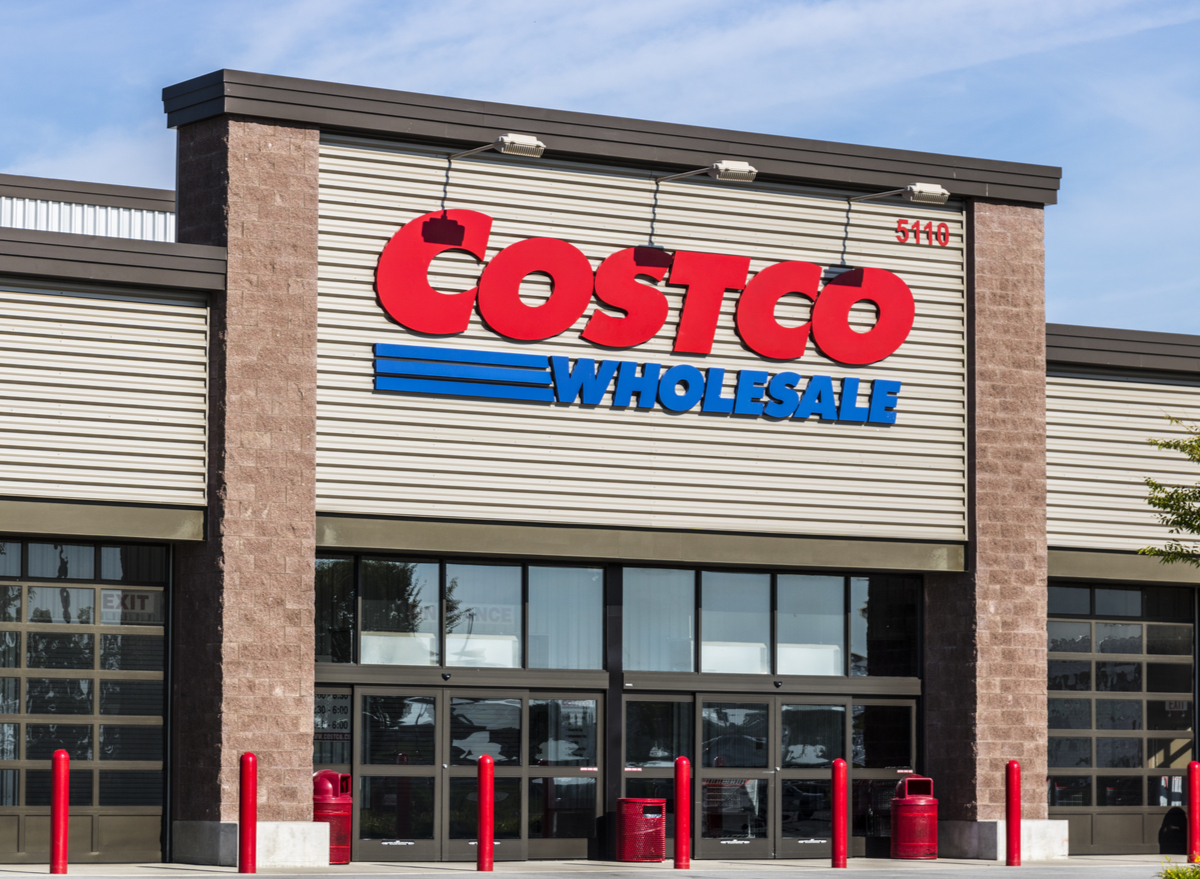 What do you see when you walk into your local Costco? Across all nationwide warehouses, customers can expect a similar experience. This unquestionably includes the brand's iconic food court situated at the front, the scent of the bakery, and, of course, endless rows of bulk items fresh for the picking. But, when it comes to specific products and inventory, not all Costcos are created equal.
Depending on where you live, your weekly Costco haul could vary quite a bit. From region to region, in-stock items and offerings differ for many reasons and shoppers recently took to Reddit to air their grievances about the products their neighborhood stores are missing. From basics like certain frozen veggies to items that are prohibited by law in certain states, here are all the Costco products consumers are pining for.
RELATED: 10 Beloved Items That Have Vanished From Costco Shelves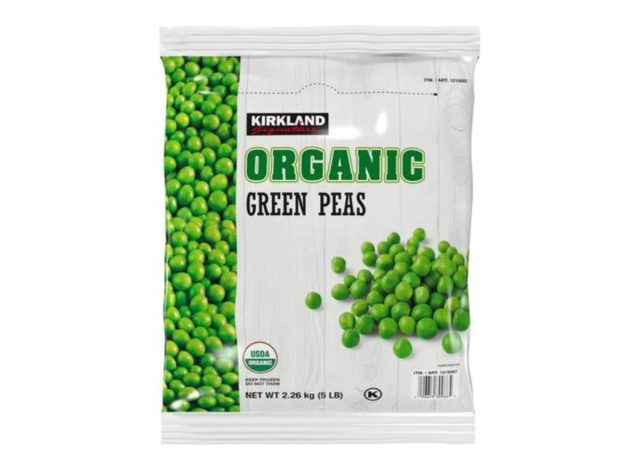 Although not a particularly glamorous grocery item, frozen peas are a common staple, and they appear to be MIA at many Costco locations. This is the product that kicked off the entire Reddit thread with a comment from user u/foulorfowl, and shoppers in Colorado, California, and parts of Ohio and Texas chimed in to confirm that their stores were also missing the vegetable. Some said that frozen peas mysteriously disappeared about 6 months ago, while others have simply never been able to find the item in stock.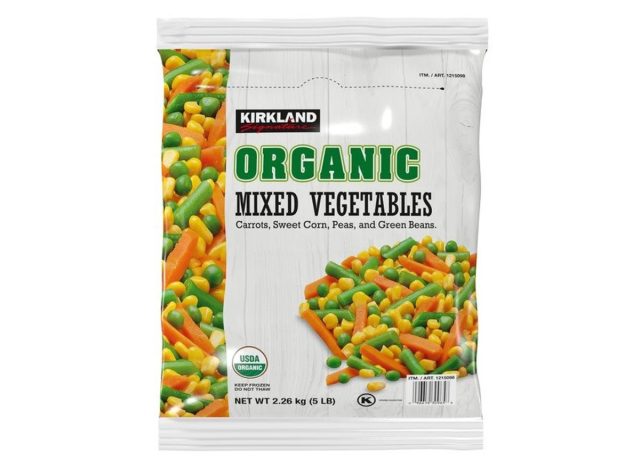 Peas aren't the only thing missing from the frozen food aisle. Another Reddit user commented that frozen mixed veggies at Costco used to be a family favorite on the East Coast, but are nowhere to be found in Arizona. Reddit user u/ridebiker37, also from the Arizona area, agreed in a separate comment, "Why no frozen mixed vegetables?"
Kirkland powder laundry detergent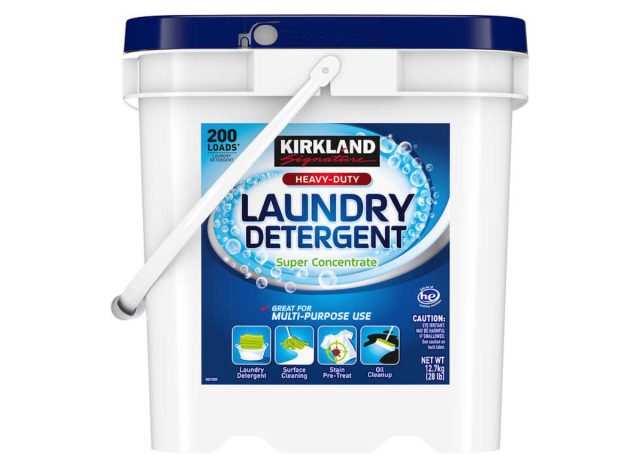 Costco's Kirkland laundry detergent is famous for working miracles on stains and has historically won out against other competitors. But according to shoppers, the brand's powder variety is only available in select locations. Reddit users in the San Francisco Bay Area and Colorado admitted they have been left high and dry in the laundry department, and hope the stain-fighting product will one day make an appearance at their neighborhood store.
One Reddit user expressed that shredded Tillamook cheddar cheese was an item they wished their store carried–a comment which received over 50 upvotes. Apparently, only West Coast Costco stores are blessed with the creamy goodness, and those farther East are out of luck. "I wish my store had ANY Tillamook cheese," user u/ringsandthings125 contributed to the thread. "I see so many people on the west coast with rows of Tillamook at their stores. East coast woes. Sigh."
Martinelli's Hard Apple Cider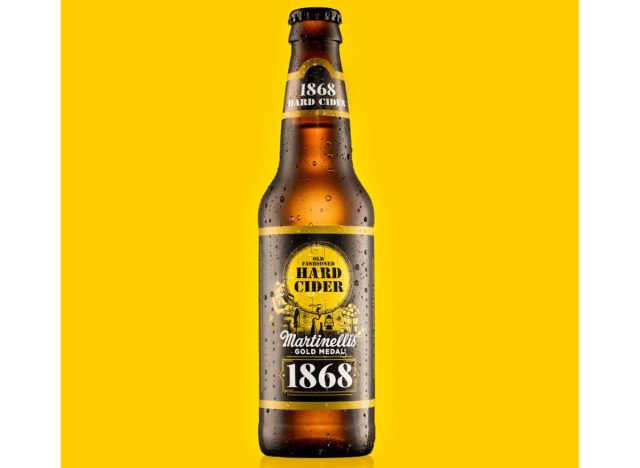 Only shoppers in some areas of California will get to purchase Martinelli's Hard Apple Cider at the warehouse this fall. Costco consumers in L.A., San Francisco, Concord, and other northern parts of the state say that the drink cannot be purchased at their respective stores. However, one user shared that it was up for grabs at a location in Fresno.
Kirkland sweatshirts and hoodies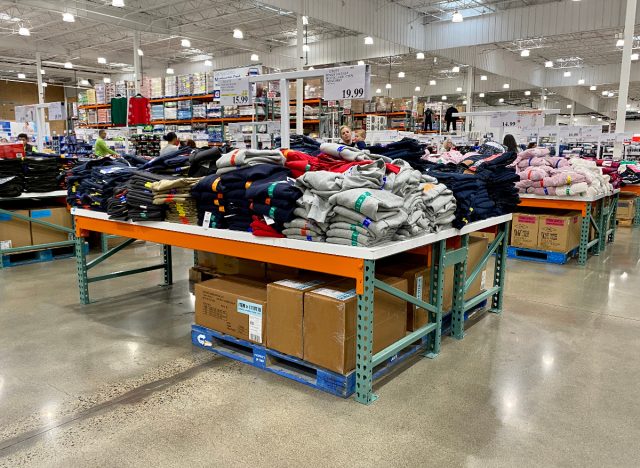 Kirkland apparel is also popular amongst avid Costco shoppers but is reportedly hard to find. The brand's classic hoodies and crewnecks were called out multiple times in the Reddit thread, and Alaska was the only state mentioned that had an inventory of the products. That's a far way to travel for a sweatshirt! "I visited Juneau, Alaska in July and that Costco had Kirkland sweatshirts and t-shirts," user u/dudette123456 commented. "I have never seen them in any lower 48 Costcos that I have been in."6254a4d1642c605c54bf1cab17d50f1e
Sushi is also a popular item of discussion. Trays of freshly-made sushi started popping up in more Costco warehouses this year–specifically in areas of California, Minnesota, and New York. But, it appears that much of the Northeast has been left out of the loop.
Shoppers in this corner of the country may be dodging a bullet, however, as many Reddit users commented that the Costco sushi leaves a lot to be desired.
Topo Chico sparkling water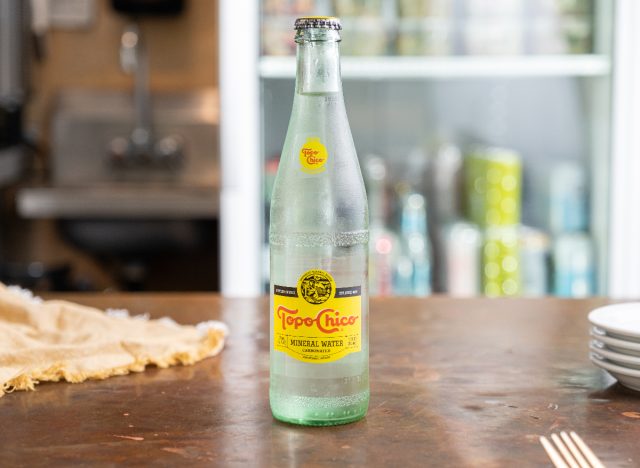 Many U.S. Costco locations carry Topo Chico sparkling water. But, customers in some states are disappointed that a wider flavor variety is not offered and that glass bottles are additionally not on the docket. One user did share that the glass Topo Chico bottles were on shelves in Washington and another agreed that they can be found in Illinois but not as frequently as before.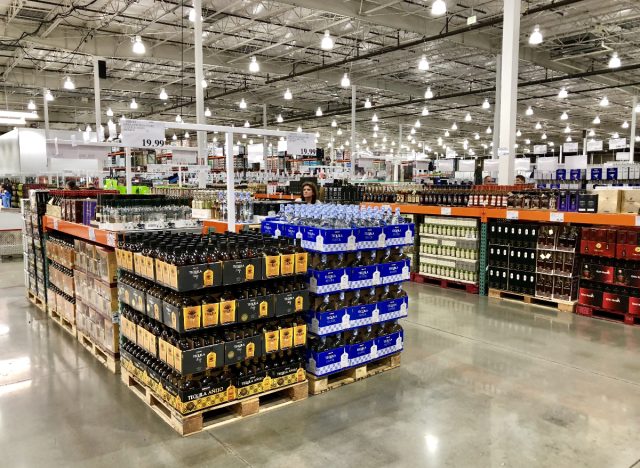 Mostly due to differences in state laws, some Costco locations sell a variety of liquor and alcohol while others are only able to carry beer and wine. Shoppers in Maryland, Virginia, Ohio, Pennsylvania, Oregon, and parts of Texas complained that they were not able to pick up their liquor on the same trip as their other groceries. Reddit users who did say their local Costco included a liquor section, like in Houston, shared that it was situated in an adjacent building with a separate store entrance.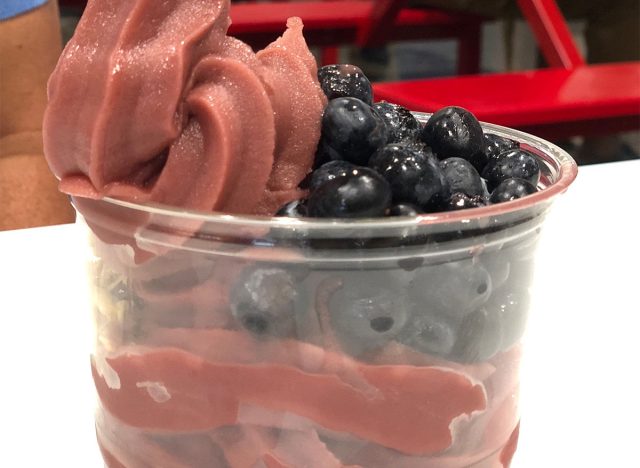 Sadly, acai bowls vanished from many Costco food court menus during the pandemic. The popular healthy snack can now only be found sporadically at stores on the West Coast and one user also commented that their Texas warehouse had them available. User u/powerfulndn also added, "My Costcos used to have açaí bowls…in the before times…"
Consumers across many states agree that Costco is lacking in the snack department and one comment on the topic received over 100 upvotes. "More variety in snacks besides what is seasonal or the fad diet of the moment," user u/chaosdrools said. "Everything is keto this, gluten free that, etc. and we don't get much variety in good ol fashioned junk food." Another user commented that they simply wanted the option of a "Costco sized box of Cheez-Its."
If you are in search of these comforting snack foods, Costco's Business Center locations may be your best bet, according to a few other Reddit users.