14 Surprisingly Luxury Items You Can Find at Costco
The warehouse club is a treasure trove for both the bargain hunter and the more lavishly minded shopper.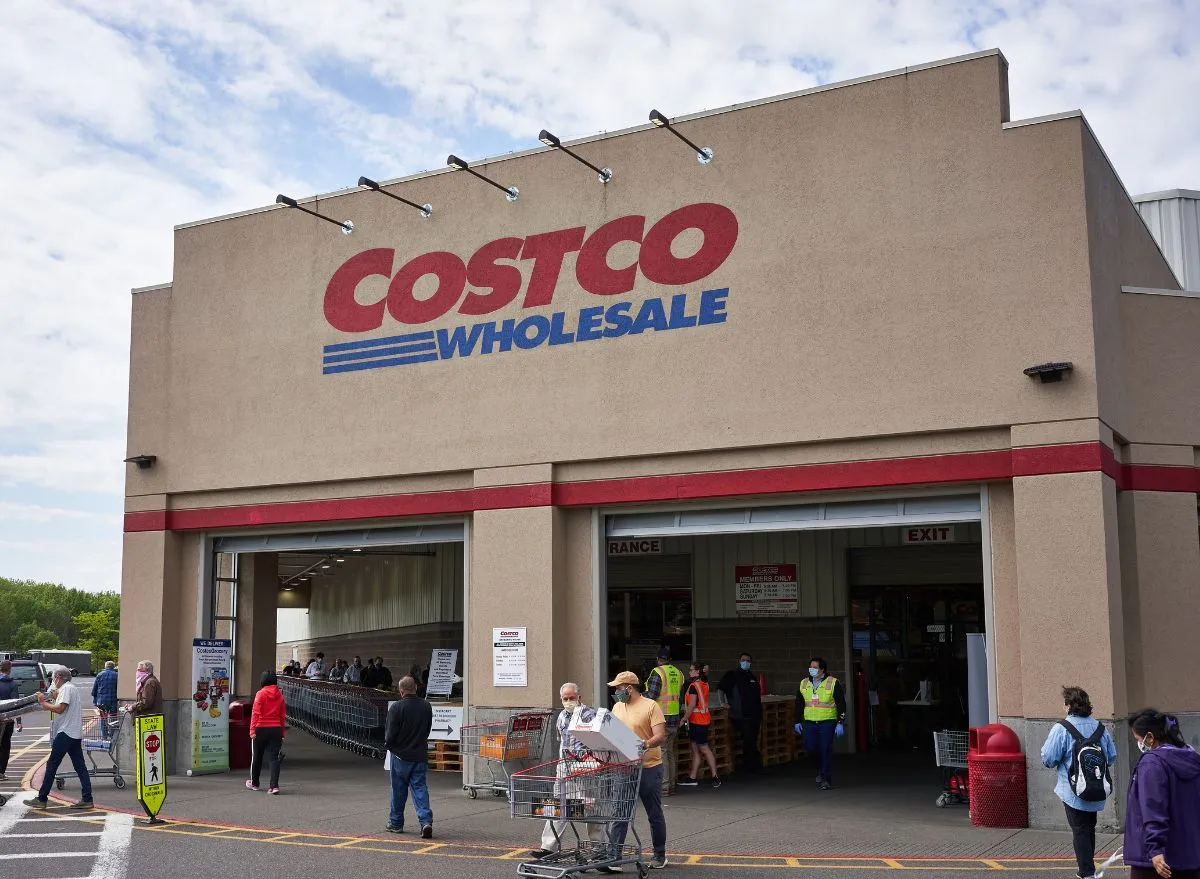 The product recommendations in this post are recommendations by the writer and/or expert(s) interviewed and do not contain affiliate links. Meaning: If you use these links to buy something, we will not earn a commission.
Who says high-end shopping and groceries don't mix? Believe it or not, Costco actually does both extremely well. Throughout the imposing store—and through its online storefront—you can find plenty of luxury foods, designer goods, and big-ticket items hidden like Easter eggs among the towers of toilet paper and other bulk finds.
And, despite some people's reservations, these higher-end treasures are not a scam—quite the opposite, actually. They are real and authentic, and what's more is that they typically come in at a lower cost from the warehouse club than you'll find anywhere else.
So, what exactly are some of these luxury products you should be aware of and look out for next time you're feeling a little fancy? Here are just a few that Costco currently has in stock.
Escargot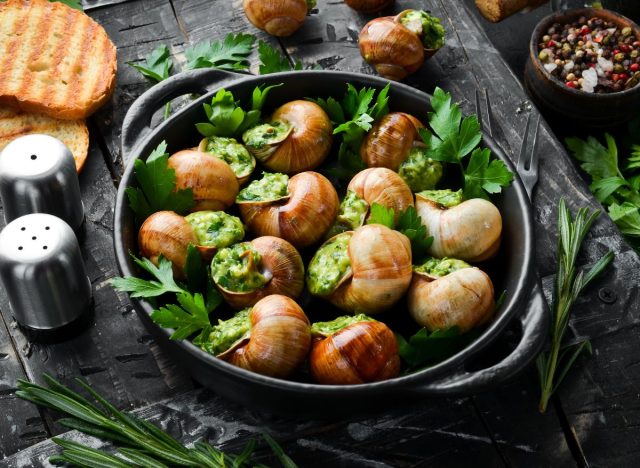 Whether you like the gastronomic gastropods or not, there's no denying escargot is a true delicacy. And, it can be found at your local Costco. The warehouse club sells the DOM Reserve brand which happens to source its snails directly from a small village in central France. More importantly, each escargot is also cooked in French white wine and broth before also being doused in a bath of garlic butter.
If you want to be the star of your next Parisian-style potluck, you can order a 12-pack of the escargots from Costco for the not-so-modest price of $119.99—or, $10 per snail.
Diamond Rings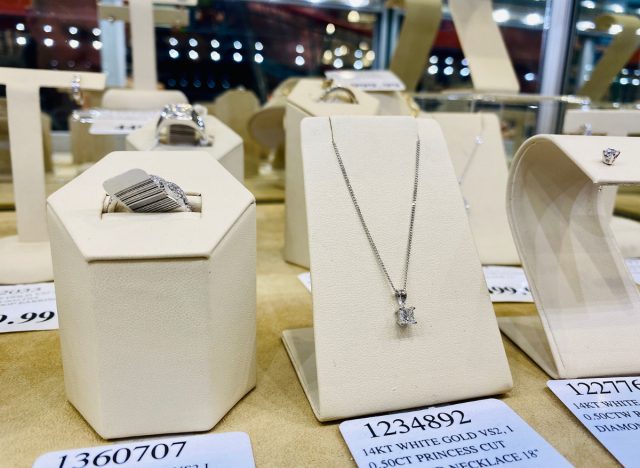 It might seem odd to have a jewelry store nestled in between boxes of bulk grocery items and discounted apparel, but fear not. Costco's collection of gems and jewels are legitimate and some of the diamond rings available will cost you more than just a pretty penny.
The wholesaler currently has a Radiant Cut Pink Diamond Platinum Halo Ring listed at $350,000 on its website. And, back in 2019, Costco made headlines when it sold a $400,000 ring to one of its customers.
Watches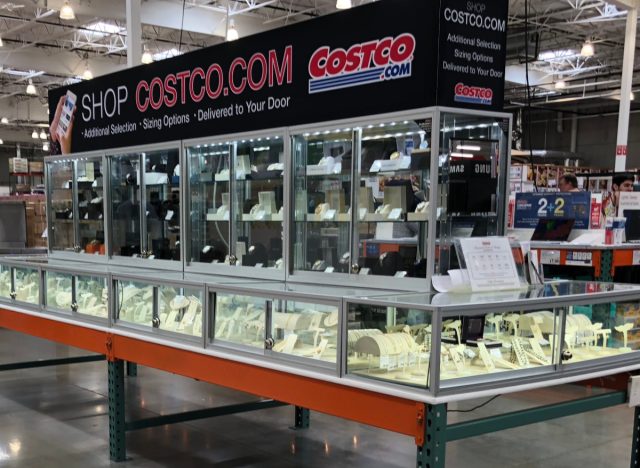 In the same vein, luxury watches are another unexpected warehouse find. In fact, they are so luxurious that Costco only reveals pricing details on its website to paying members. Despite this omission of information, we do know that some pieces of the arm candy sell for thousands of dollars each and come from exclusive brands such as Omega, Montblanc, Versace, and Longines.
Wagyu Beef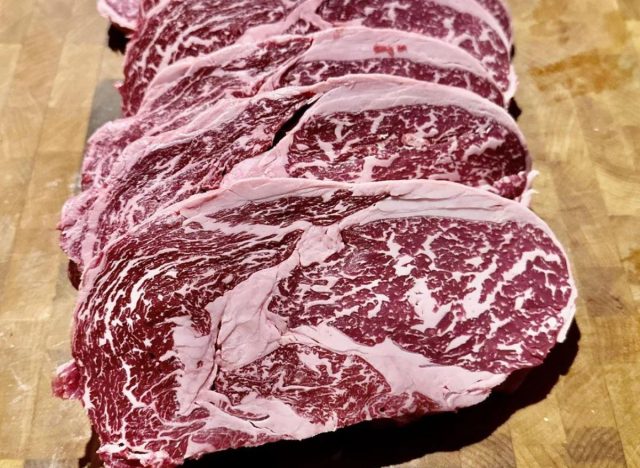 Wagyu is one of the most highly sought-after and expensive cuts of beef money can buy. It is also fittingly delicious, with a texture that all but melts in your mouth, and you can find plenty of it roaming around at Costco.
All of the store's Japanese wagyu options are A5 grade–the highest grade yield for wagyu meat–and a variety of cuts are available including center cut New York strip steaks, sirloin medallions, and filet mignons. But, the option with the beefiest price tag is the $1,099 12-pound Japanese Wagyu Boneless Ribeye Roast.
Indoor Infrared Sauna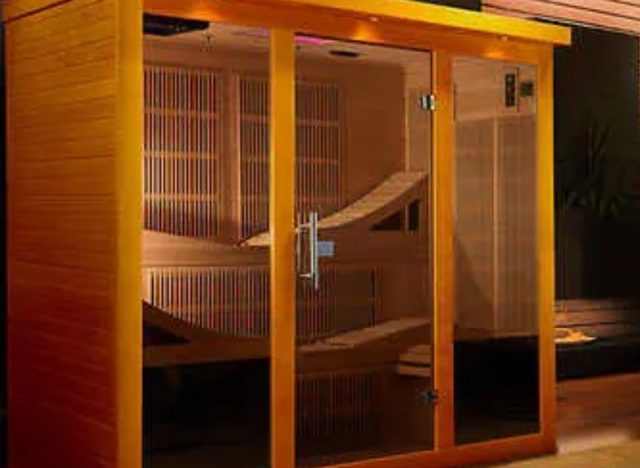 A personal, at-home sauna is the height of luxury living. And, you could be living that reality too for the cost of $4,999. The Dynamic Monaco Sauna comes in at the perfect size so that it's small enough to easily fit inside your home but also big enough to fit you and five of your closest friends.6254a4d1642c605c54bf1cab17d50f1e
It also comes equipped with energy efficient FAR infrared heating panels, interior and exterior LED control panels, four built-in speakers with auxiliary connection, and reversible/convertible benches.
Caviar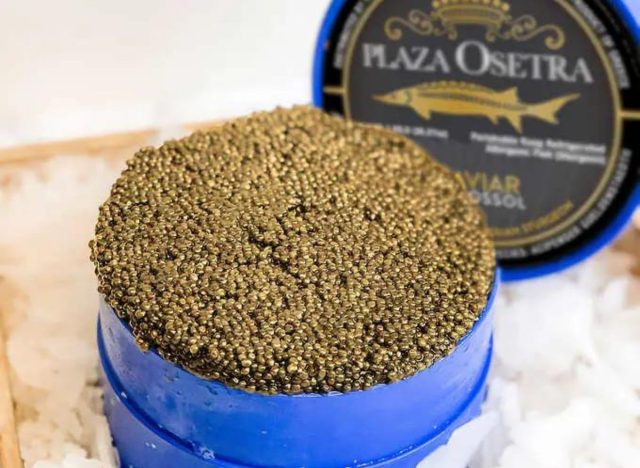 Caviar is likely one of the first things that pops into your head when you think of the world's most extravagant foods. The salty unfertilized eggs (or roe) that come from sturgeon fish are made out to seem like they are only fitting for a king—and this sentiment isn't far off considering the price of the delicacy.
At the absolute lowest end at Costco, you can indulge in a Tsar Nicoulai Classic White Sturgeon Caviar 2 oz Gift Set for just $109.99 (yes, that still comes in at over $50 per ounce). But, if you're willing to really splurge for the best of the best, a 32.5-ounce tin of Plaza Golden Osetra Caviar will set you back $1,999. But, don't worry. The company also throws in two Mother of Pearl spoons and a thermal caviar tote to sweeten the deal.
Designer Bags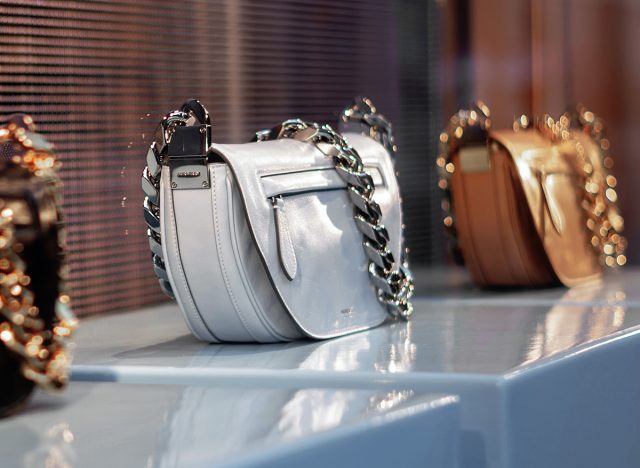 The biggest names in designer purses including Burberry, Yves Saint Laurent, Prada, Chanel, Gucci and Miu Miu have all passed through Costco's hallowed halls at one point or another. The warehouse carries a rotating selection of these high-end handbags and wallets.
According to Kiplinger, they end up at Costco "via the supply chain's "gray market" that's filled with surplus merchandise or items with minor blemishes or subtle quality variations that upscale boutiques don't want."
So, this means these purses are authentic and never knock-offs. But, since Costco is usually not an authorized seller, manufacturer's warranties won't always apply and you won't be able to return the product anywhere but a Costco location.
Lobster Tails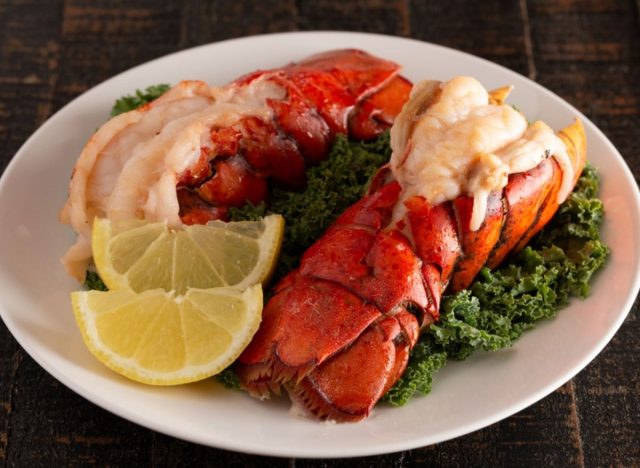 It's no secret that Costco has a pretty impressive assortment of sustainably sourced and top-quality seafood, both fresh and frozen. Among the fish filets and selection of shrimp, lobster tails are also ripe for the picking, ready to be dunked in butter or to be stuffed into a delicious roll.
You can order 12 frozen tails for $229.99 from the club online. Or, for a surf and turf meal of epic proportions, you can opt for the duo pack which combines two 20 to 28-ounce lobster tails with two six-ounce Japanese A5 wagyu filet mignons for $279.99.
Dom Perignon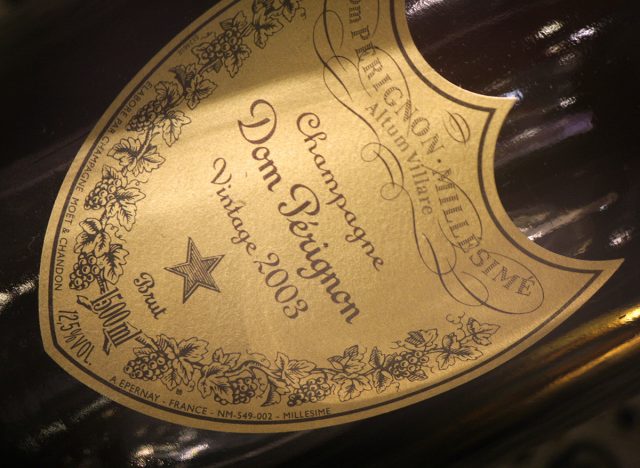 If you have Champagne taste but you're on a Costco budget, you may just be in luck. Bottles of high-end wine and champagne—including the crème de la crème Dom Perignon—can be found in the warehouse's alcohol section, and typically at a lower cost than you can find anywhere else.
The liquid gold has been spotted for as low as $155 for a vintage 10-year-old bottle. So, you can still go ahead and pop the bubbly without maxing out your credit card.
Wine Cellar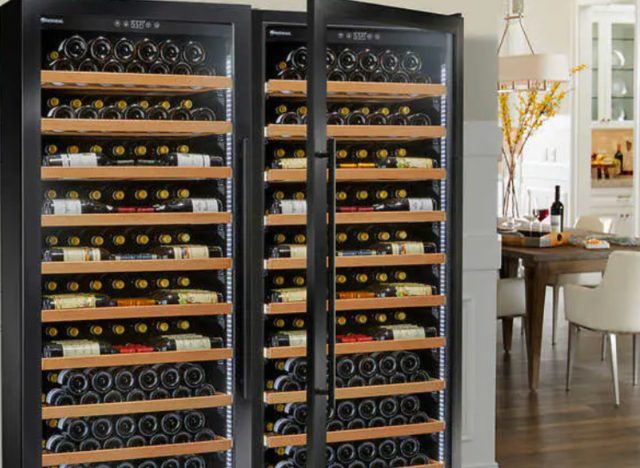 You're obviously going to need somewhere to store that Dom Perignon, as well as your other Kirkland label wines and liquors. Costco has just the thing. You can buy your very own at-home wine cellar for $5,499.99. The jumbo cooler is freestanding and can hold up to 600 bottles. Plus, it includes VinoView shelving and glass doors, so you can easily do inventory on your prized wine collection.
Saffron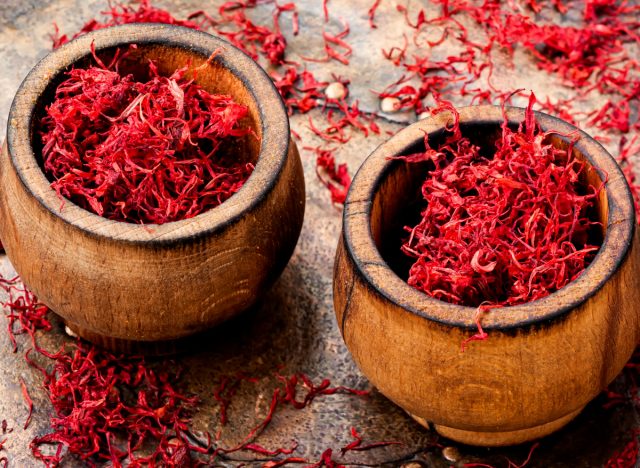 Saffron, often called "red gold," is the superstar of the spice world. The hot commodity not only gets attention for its bright red color and earthy, floral taste, but also for its insane price tag. You can expect to pay upwards of $10 to $20 per gram of saffron, easily making it the most valuable of any other spice. This inflated cost is mostly due to the labor intensive process that is necessary for harvesting saffron.
At Costco, however, you can actually get the ancient spice for a bit less. The Full Thread Greek Saffron is priced at $79.99 for a 14-gram jar online (or just $5.71 per gram), and most reviews say the quality is excellent.
Wood Burning Pizza Oven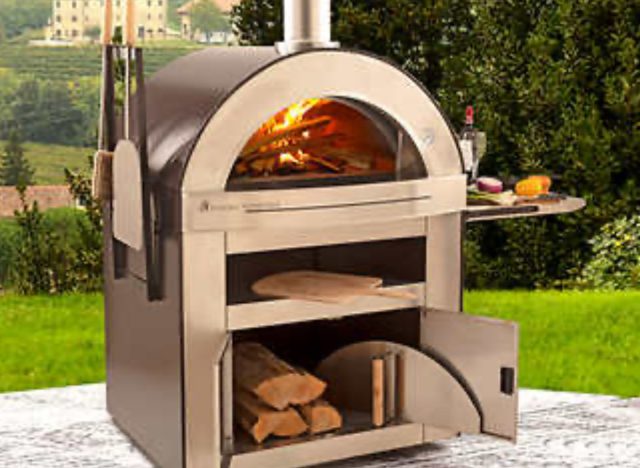 When you can't take a trip to Italy for dinner, this wood-burning pizza oven is the next best thing. With a traditional Italian design, the oven includes a commercial-grade refractory brick hearth, a copper powder-coated dome, and it uses a combination of conduction, convection, and radiant heat to perfectly cook your pizza every time. But, keep in mind, at a cost of $3,799, you'll need to whip up piles and piles of pies to make this purchase worth your while.
Fresh Truffles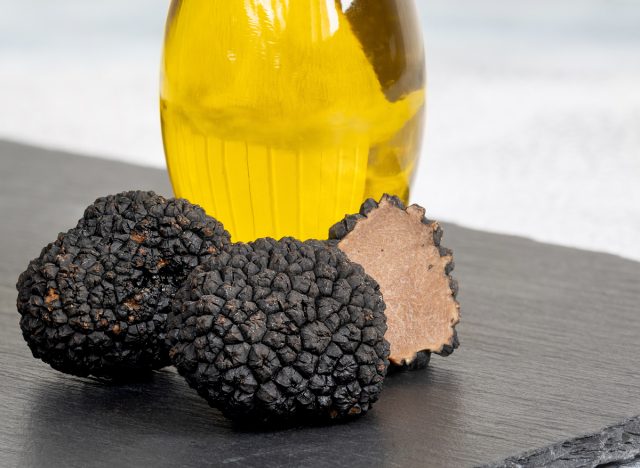 We're not talking about chocolates here. We're talking about the lumpy and porous fungi which grow underground and which have been given the name truffles–similar to, but not to be confused with mushrooms. Because of their scarcity, seasonality, and short shelf life, they are one of the most expensive foods by weight.
But, many people just grin and bear it in order to experience the food's status and rare taste. Whenever you have a real hankering for them Costco has fresh truffles at the ready–typically just when they're in season from May to November–for $99.99 for four ounces.
Golf Simulator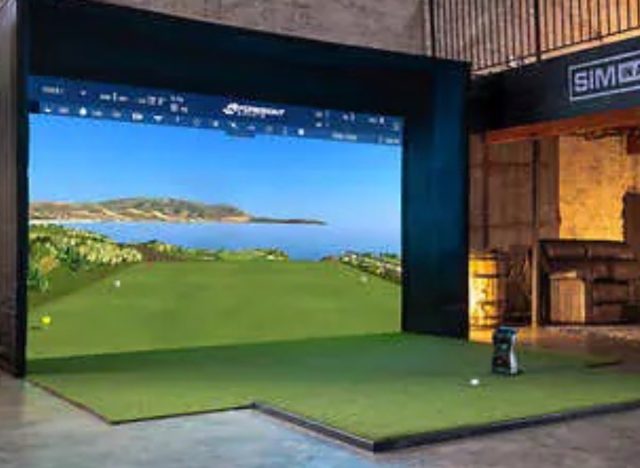 For about $20,000, you can bring all the fun of a golf outing indoors. The Foresight Sports Golf Simulator comes with its own hitting mat and turf, as well as a full enclosure and 13-foot wide screen. And, the real magic of the product is the state-of-the-art technology it uses to simulate a real golf round. This includes a GCQuad Launch Monitor, a high-definition projector, and FSX Gaming and performance analysis software.
But, the real luxury about this exclusive product is that afterwards, you can kick off your shoes and enjoy the 19th hole in the privacy of your own home!