Costco Members Say These Are the Best Bakery Items at the Warehouse
Don't forget to grab a few of these treats on your next grocery run.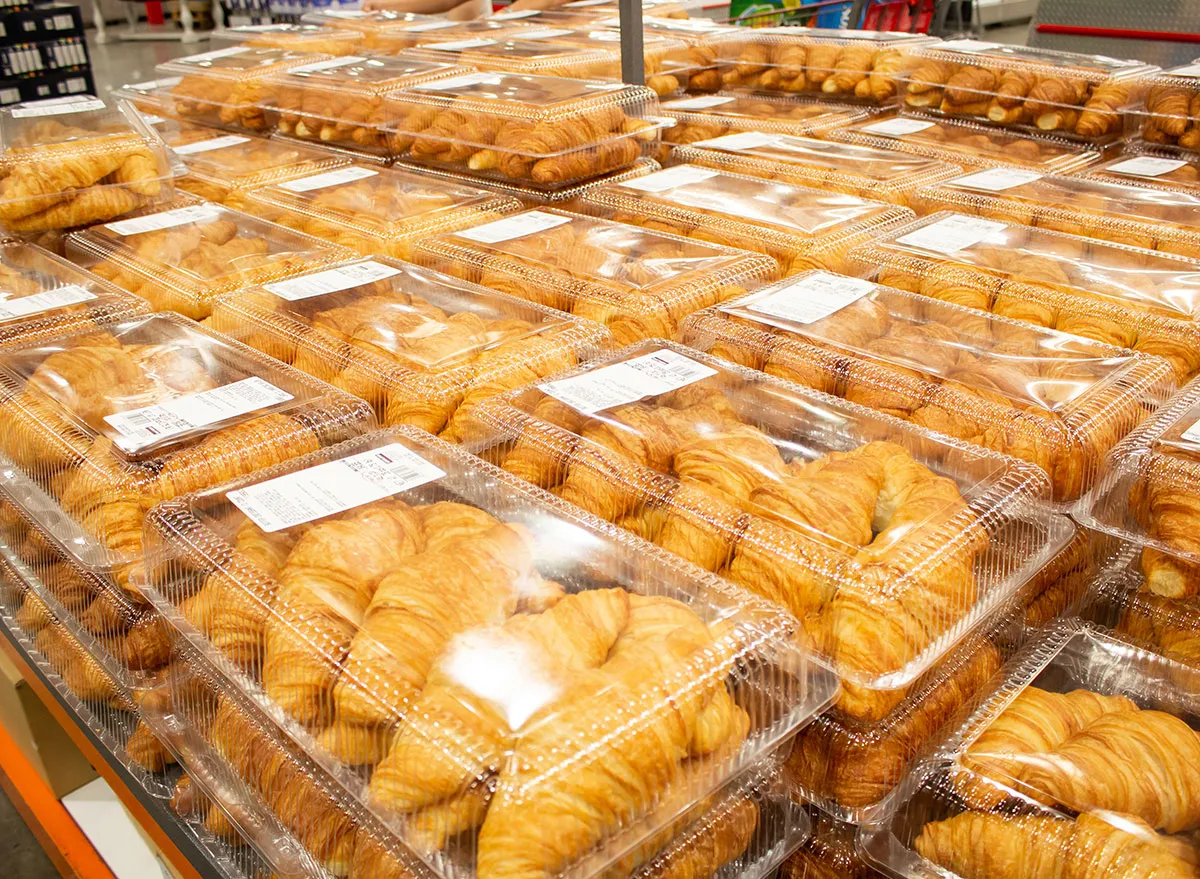 When you find yourself at a Costco, the temptation to grab one of the amazing cakes and treats in the bakery section is all too powerful. And while all of these items look tempting to buy, there are a few Costco bakery items that rank above all others—according to other hungry Costco members.
Straight from the Costco community on Reddit, these online denizens have made it clear which Costco baked goods reign supreme and need to be sampled. If you run across any of these deliciously popular items, make sure to give each a try.
Then, once you make it through the bakery section, make sure to consult The Best & Worst Bulk Buys at Costco—Ranked! to learn about what other products deserve to come home with you.
Cherry and Cheese Pastry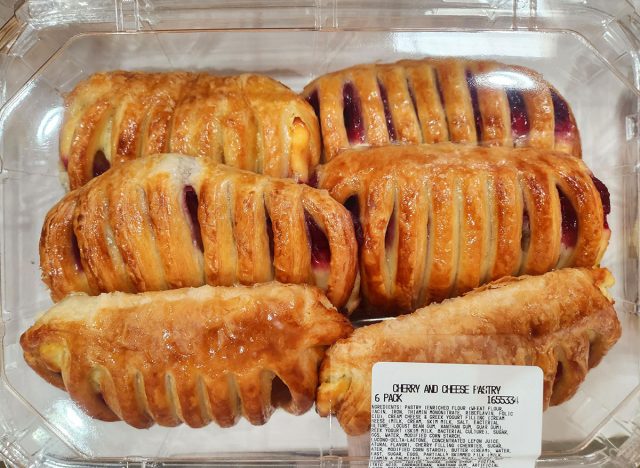 Biting into a flaky pastry stuffed with sweet and savory fillings cannot be matched. Recently, Costco brought to the table a cherry and cheese version, which Reddit user u/yimsie posted about in September 2022 with the title, "New cream cheese/cherry filled pastry in the bakery. My new favorite item!" They followed with a response saying "It's as good as it looks […] Super soft and not overly sweet."
Excited comments followed as customers are thrilled about the treat:
"As someone who can't stay away from the Cherry danishes…nervous laugh I'm in danger," jokes u/lsatprepper2
"Well, guess that diet starts next week," writes u/Necessary_Ad_9012.
Mini Chocolate Chip Cookies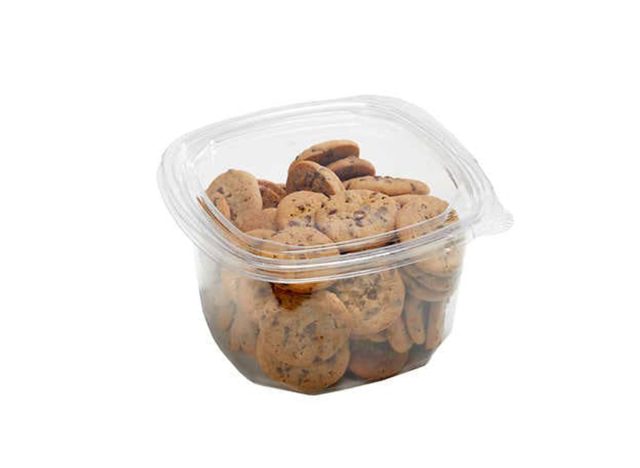 When foods become mini, they become more fun to eat. Or more dangerous, that is. Especially if they're so good you can pick at them without realizing how many you've had.
"My kids love the minis. I try not to buy them because I notice I'll eat five without realizing it," says Reddit user u/PaganButterflies. "We can polish off a pack pretty quick."
If you're trying to resist the temptation of these cookies in your house, try bringing them to an event. The container provides plenty mini delights to go around, making them a party hit.
"I got these for our family reunion (~40 people) and they were very popular," says u/bth807. "Unlike most cookies of this size, they were chewy rather than crispy. And very tasty."
Cheesecake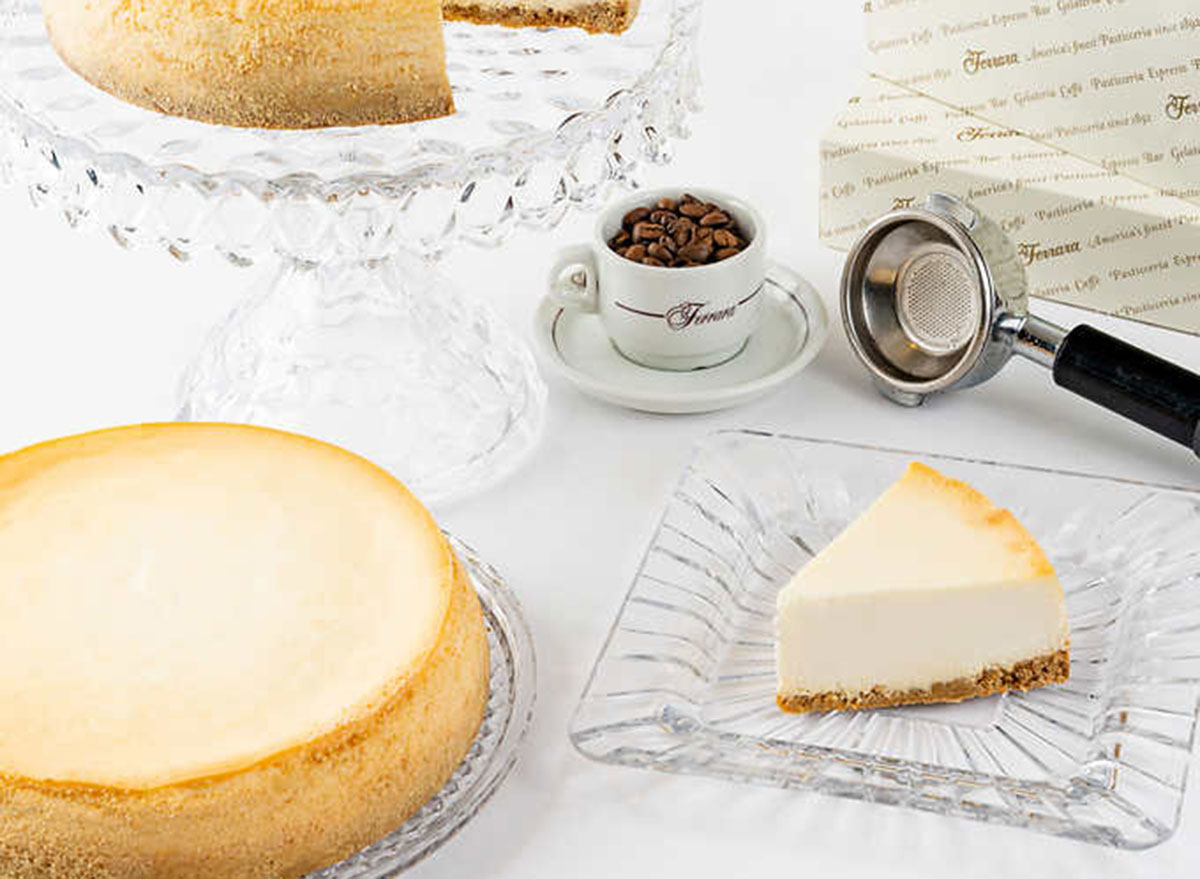 Reddit has some choice thoughts on which Costco bakery items rank as the best, and many concur that the cheesecake ranks second to none.
"Cheesecake is very good," says u/starrburst42.
"Second the cheesecake," u/WIlf_Brim agrees. "My wife makes great cheesecake and this is nearly as good. Buy a plain one and add your own caramel, chocolate, fruit, whatever."
If you pick up this bakery favorite, make sure to grab some extra strawberry spread as a topping.
"I like the cheesecake with Kirkland Signature Organic Strawberry Spread on top," says u/stininja. "Really compliments each other nicely."
Tuxedo Cake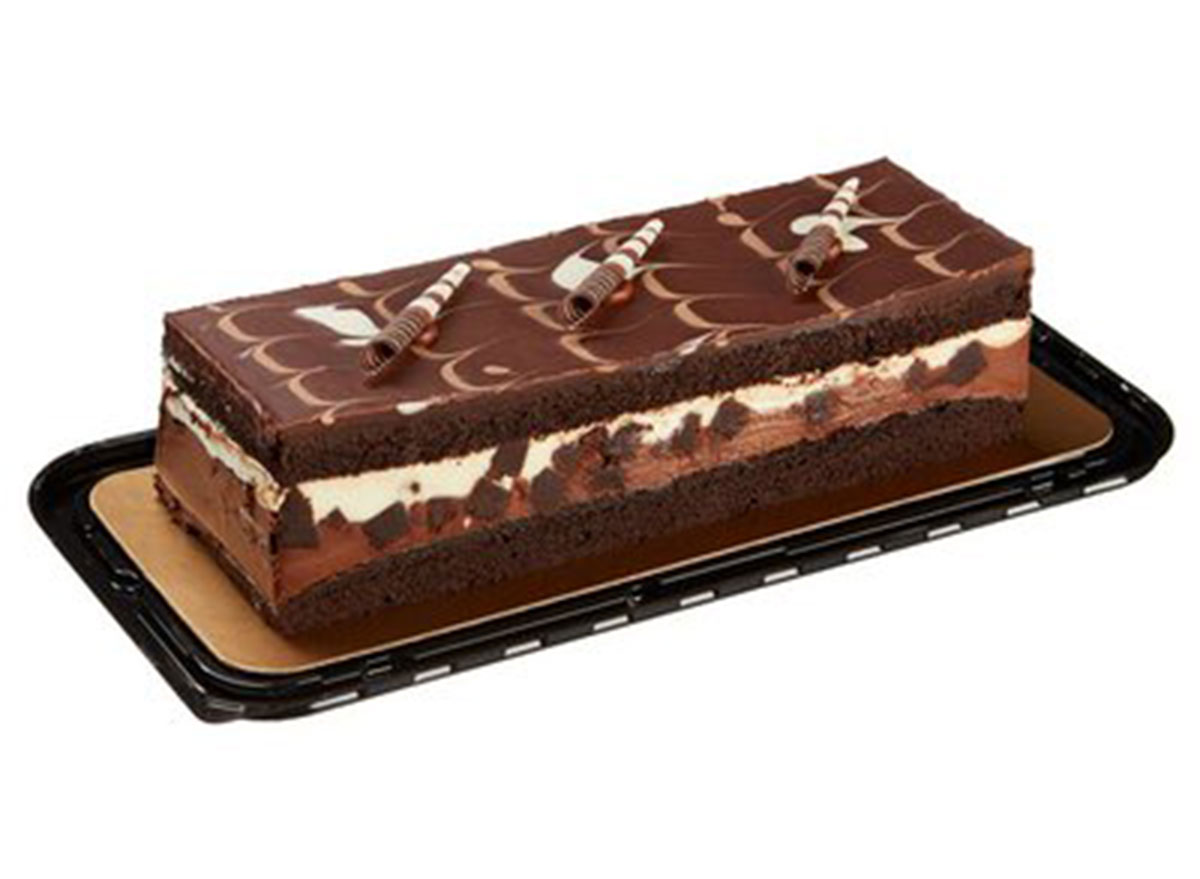 When you want to enjoy some chocolatey decadence, you can't beat the Tuxedo Cake—especially after Costco retired the All-American Chocolate Cake.6254a4d1642c605c54bf1cab17d50f1e
"The chocolate mousse on there is so smooth," says u/coolblue123. "And it's not Costco size too. Just right for a party of 10."
"This is probably my favorite Costco desert," u/dorianrose agrees. "Love it."
If you're worried this cake might go straight to your waist, take heart knowing that it doesn't rank as one of the 15 Unhealthiest Costco Foods.
Pumpkin Pie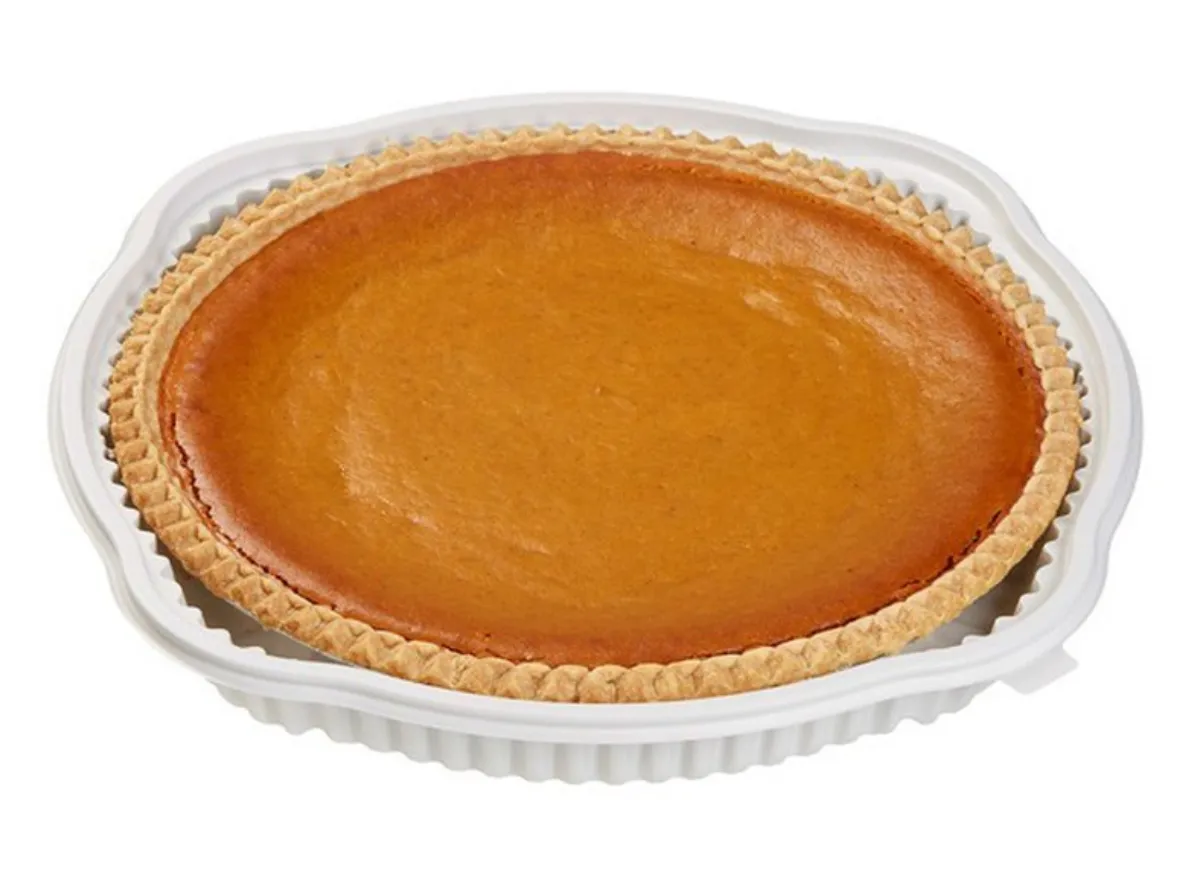 You might have a hard time finding Costco's pumpkin pie year-round, but when you can, no one can deny it easily hits the spot.
u/Slpry_Pete says, "The pumpkin pie is a little early in the season, but it is always a hit whenever I bring it somewhere."
Redditor u/foodcourtgirl agrees and chimed in with, "I love the pumpkin pie! The apple pie is awesome, too."
Croissants
Any list of the ultimate Costco bakery goods couldn't come complete without a mention of the warehouse chain's iconic croissants.
"The croissants are unreal—SO good," says u/ForTheDadBods.
"Way too good for mass production," says u/TheUnbearableMan. "Amazed when I get home and they still have a light crunch. Spectacular product."
"And somehow perfectly buttery," says u/ForTheDadBods. "And the pricing is perfect."
There's no denying that Costco produces some great products, and the bakery section is just the icing on the cake (pun intended). Whether they're on shelves all-year-round or seasonal products you just can't wait to see again, Costco's selection is endless. From cookies to cupcakes, pastries, and pies, there are so many options and flavors to choose from where you're guaranteed to want to go and try them all.
A previous version of this article was published on October 28, 2021. It has since been fact-checked and updated to reflect the current availabilities of items.