Why the Internet Is Buzzing About Costco's "Mysterious Cake Box"
There's only one way to order a custom cake at Costco, and it's leaving some customers confused.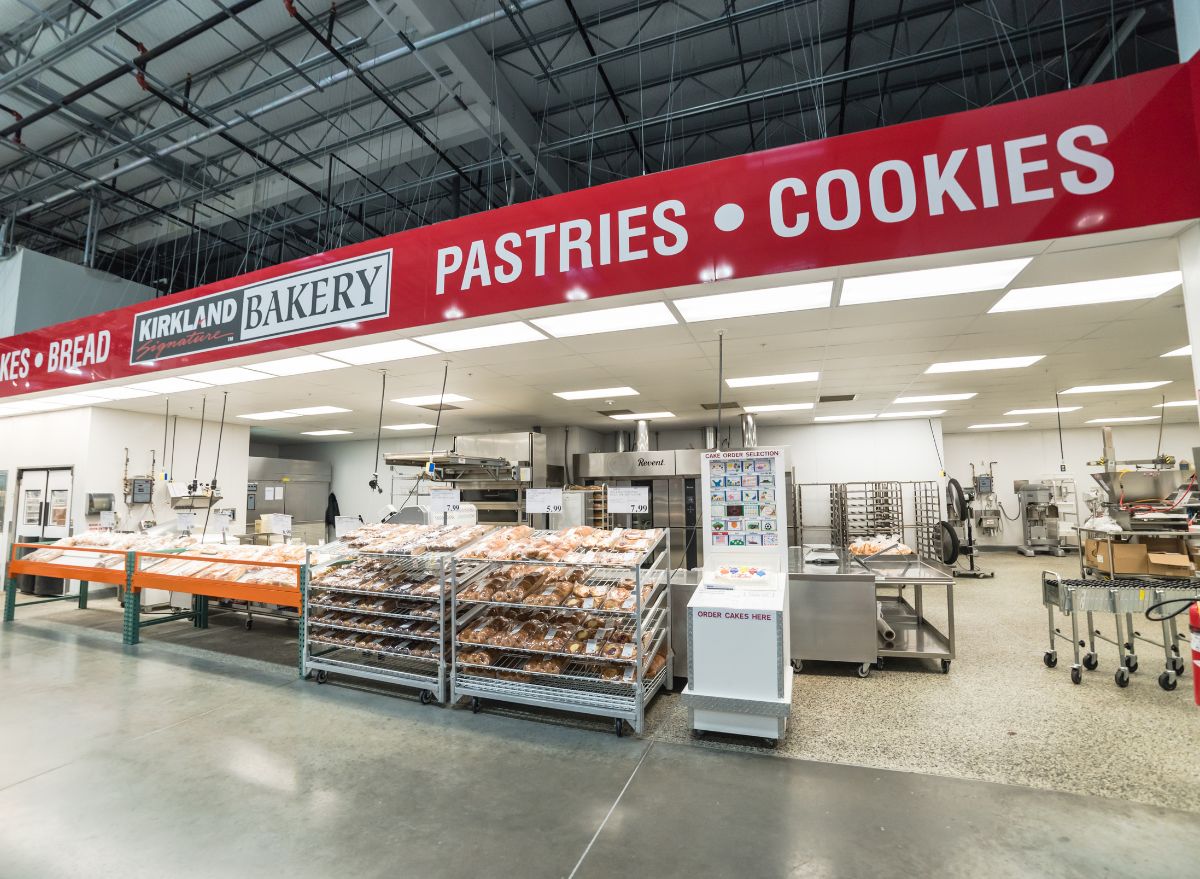 The hallowed aisles of your local Costco warehouse are home to several compelling mysteries. For starters, what is the "death star" sign that only marks certain Costco products? How does the retailer manage to keep its food court hot dog combo so cheap? Why are Costco members shoving said hot dogs into Chicken Bakes?
The latest mystery to plague the minds of Costco shoppers, however, has to do with the chain's unique cake-ordering system.
While other bakeries and grocery stores allow customers to order custom cakes online or over the phone, Costco requires members to visit their local warehouse, fill out a paper form, and slip that form into a box in the bakery section. According to the Costco website, some locations may accept fax orders for cake requests, but customers will need to touch base with their local warehouse to find out if that option is available.6254a4d1642c605c54bf1cab17d50f1e
If you've ever wondered about the logic and trustworthiness of this system, you're not alone. Writer and editor Lucy Huber went viral last week after calling attention to the grocery chain's cake-ordering process on Twitter.
"Ordered a cake from Costco and their system is from the 1800s, you write what you want on a piece of paper & put it in a box then nobody follows up and you just show up and hope they made it? I tried to call to confirm & they were like 'if you put it in the box, it will be there,'" Huber tweeted.
The tweet has racked up 19.5 million views and nearly 238,000 likes as of today, May 16. Fellow Costco members swarmed the comments section under the tweet to express their own confusion about the retailer's "mysterious cake box," as Huber described it in another tweet.
"I used to be a professional cake decorator at a grocery store chain and that's so sketchy," one Twitter user responded.
Another pointed out that Costco allows customers to place food court orders digitally through self-serve kiosks and questioned why the chain's bakery still runs on an "obsolete system."
Meanwhile, other Costco members urged Huber to trust in Costco's mystery-shrouded custom cake process.
"Girl that cake will BE THERE have some faith," a Twitter user commented.
"I trust Costco's paper-in-the-box system more than the USPS," another said.
Indeed, Huber followed up with the Twitter community the next day to confirm her cake was ready and waiting when she went to pick it up.
This is the second time a post about Costco's custom cake system has gone viral in the past few weeks. Last month, a Costco member shared on Reddit that he'd requested a cake with no decorations apart from a perimeter of red icing. He drew a small picture of the requested cake on the order form, but the Costco bakery ended up taking his instructions a bit too literally.
Costco will give you exactly what you know you didn't need.
by u/FlipDemStocks in funny
The cake he ended up receiving didn't have the red icing border he requested, but Costco did replicate the small illustration from his order form smack dab in the middle of the dessert. The customer's Reddit post has racked up a whopping 1,800 comments from fellow Redditors, many of whom were very amused by the misunderstanding.
"This is a thing of beauty," one commented.
Zoe Strozewski
Zoe Strozewski is a News Writer for Eat This, Not That! A Chicago native who now lives in New Jersey, she graduated from Kean University in 2020 with a bachelor's degree in journalism.
Read more about Zoe