Horrified Costco Shopper Finds "Live Worms" in Popular Seafood Product
A video of the incident has racked up more than two million views.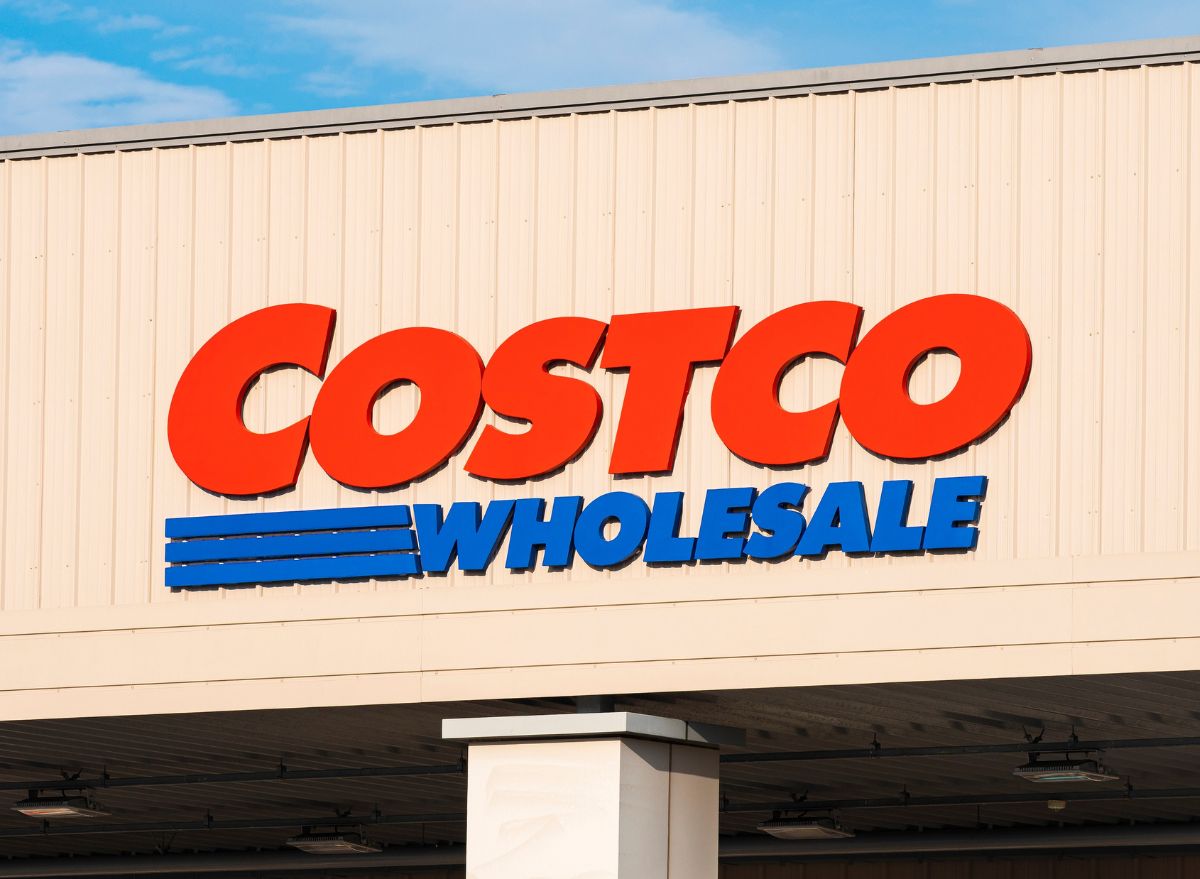 It's far from uncommon for popular Costco products to inspire major fanfare on social media, from the beloved bakery items to addicting snacks. However, the latest Costco product to garner significant attention from customers isn't going viral for a positive reason.
Late last week, TikToker @msrachellyn posted a video of a Kirkland Signature salmon package with a small, moving worm sealed inside.
"Bruh not the live worms in the salmon at Costco…immediately put it back," text overlaid on the video read.
The TikTok has received 2.3 million views and more than 1,600 comments from fellow TikTokers, many of whom were very put off by seeing the animal in the popular seafood product.
"Just another reason for me to never eat anything that comes out of the water," a customer commented.
"Not eating fish ever again," another wrote.
Meanwhile, other TikTok commenters pointed out that spotting worms or insects in grocery store fish isn't all that uncommon. In fact, this isn't the first time that Costco customers have called attention to insects in the retailer's fish products.
Several customers have shared pictures or videos of insects in their Costco fish on Reddit in recent years. A West Coast family even sued Costco in 2022 after allegedly finding numerous live worms in cooked Kirkland Signature Halibut.
While discovering insects in your fish certainly isn't ideal, it's not as big of a concern as some people may think, according to Toby Amidor, MS, RD, CDN, FAND award-winning nutrition expert and The Wall Street Journal best-selling author of Up Your Veggies: Flexitarian Recipes for the Whole Family.
"Finding a worm in fish like salmon happens naturally and is made into a big commotion on social media," Amidor said. "Clearly you want to avoid buying or eating fish that have visible worms in it as it could be potentially dangerous to your health."
"However, if you do have larvae or parasites that you may not see in fish, cooking fish to its proper internal cooking temperature of 145 F will destroy parasites. That is why it is essential to use a thermometer to check the cooking temperature."6254a4d1642c605c54bf1cab17d50f1e
Fish also isn't the only major food product where insects might make an unwanted appearance. Worms, spiders, or other insects may also tag along on your fresh produce since many fruits and veggies are grown in nature or in the ground.
"Washing your produce under cool, running water can help rid your fruits and veggies of these sorts of insects and also wash away some microorganisms you cannot see," Amidor said. "If you see an infestation of insects in your food, then you want to check your pantry to see if you have an insect issue, which should be taken care of immediately."
Costco did not immediately respond to our queries for comment on the insect complaints.
Zoe Strozewski
Zoe Strozewski is a News Writer for Eat This, Not That! A Chicago native who now lives in New Jersey, she graduated from Kean University in 2020 with a bachelor's degree in journalism.
Read more about Zoe