Costco's Premade Thanksgiving Dinner Prices Are Too High, Shoppers Say
The popular Turkey Dinner is back . . . but is it worth it?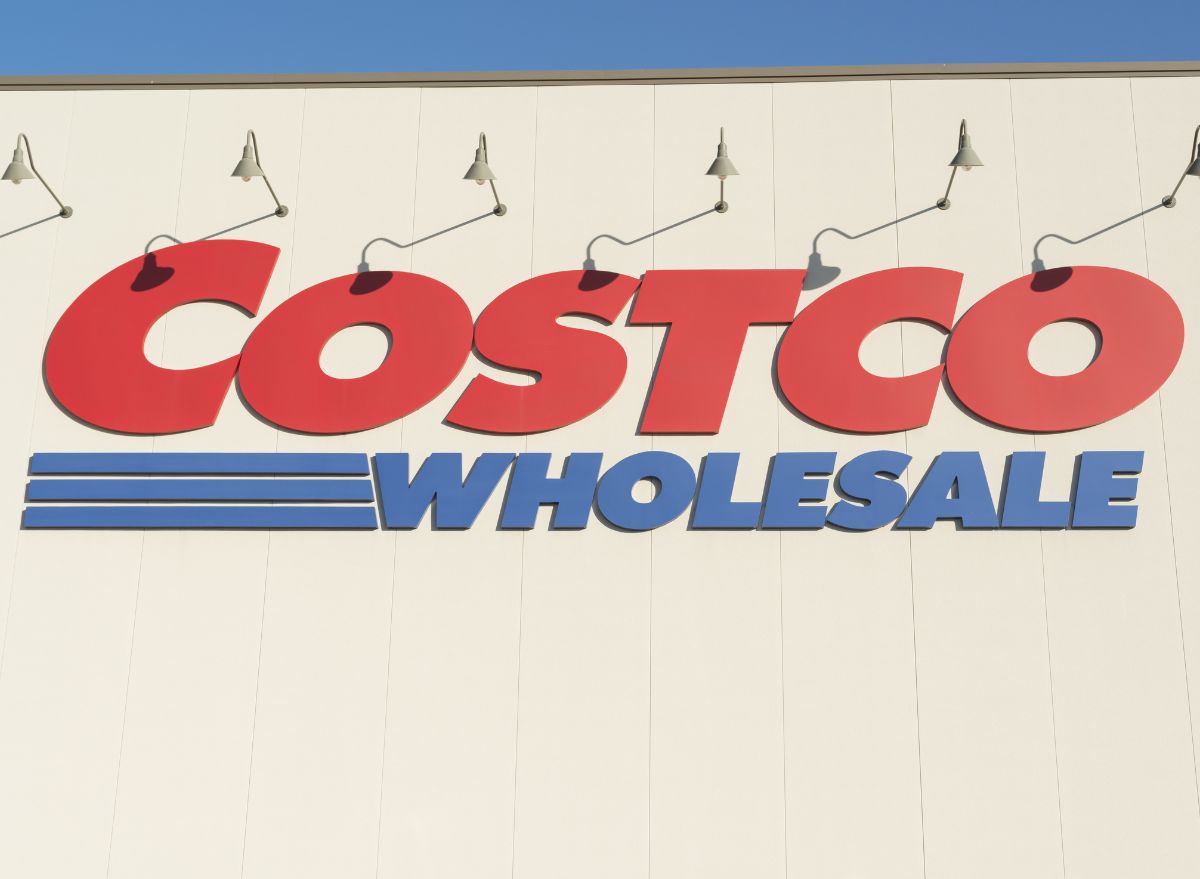 Procrastinators, reheaters, and last-minute plan-changers may all agree that a heat-and-eat Thanksgiving is the best kind of Thanksgiving. And Costco is ready to provide just that.
Costco's kitchen has cooked up pre-made turkey dinners, complete with a half, boneless turkey breast, Yukon gold mashed potatoes, cranberry sauce, fresh vegetables, poultry gravy, and herbed stuffing.
RELATED: The 20 Best Costco Black Friday Deals You Won't Want to Miss6254a4d1642c605c54bf1cab17d50f1e
Priced at $3.99 a pound, the feast seems like a pretty good deal. But Costco shoppers are balking at the price. The Thanksgiving meal packaged with about 9 pounds of food goes for around $36, and is estimated to feed anywhere from 3-7 people, depending on appetites.
TikTok commenters, however, were unimpressed with the portion size. Reacting to a TikTok about the meal from @CostcoHotFinds, several users noticed that what was designated as a serving for a family of four looks more like a single portion of Thanksgiving dinner. (The average American will consume roughly 3,000-4,500 calories on Thanksgiving, so reasonable plate sizes are usually out the window during the iconic holiday.)
One user's advice was to use this Thanksgiving tray as backup: If you're going out to Thanksgiving, stock up on a pre-made meal just before the holiday and treat this meal like leftovers, so you can enjoy Thanksgiving dinner all weekend.
In 2022, Costco's premade turkey dinners also went for $3.99 per pound and included the same components. Meals packaged to serve 3-4 people were priced at $36 and quickly sold out at warehouses around the country.
Considering the meal is inflation-proof and that it takes all the work out of preparing a Thanksgiving feast, the outcry may seem rather surprising. Instagram commenters, for example, are upset the meal only comes with turkey breast, and have questions about the portion size.
The average nationwide price of turkey is currently $1.25 per pound, down 43 cents from Thanksgiving last year. However, fresh cranberries are up 20% since this same period last year, veggie price inflation is ongoing thanks to various factors like climate change, and several other Thanksgiving items are more expensive right now.
Costco's excellent pre-made sweet potato mash goes for $2.49 per pound, which can be cheaper than buying fresh sweet potatoes, and the ready-to-heat dish includes all the milk, butter, and brown sugar you need.
Those who want to put in a little more effort may be intrigued by Kroger's Freshgiving Promotion, which curates a basket of Thanksgiving essentials, including a whole turkey, for $50. The feast is designed to feed 10 people for under $5 each, arguably a better deal than Costco's $3.99/pound of food.
The internet loves to complain, but when you price it out, $3.99 per pound for a Thanksgiving dinner that includes all the essentials is pretty good.
Melissa Kravitz Hoeffner
Melissa is a writer and recipe developer based in Brooklyn, where she lives with her wife and rescue dog.
Read more about Melissa