Costco Shoppers Share the Best & Worst Holiday Pies at the Warehouse Club
Shoppers have high praise for certain seasonal Costco pies, but they're divided on others.
The holiday season is when pie really gets its time to shine. And for those who don't feel like making pies from scratch this year, Costco has been keeping its bakery section well stocked with all of the classic holiday versions of the dessert. But which of those seasonal pies are actually tasty enough to be worth your time and money? Costco members recently sounded off on that exact question on social media.
A Costco shopper took to Reddit this week to ask fellow members for their thoughts on Costco's Kirkland Signature Pecan Pie. The post quickly racked up more than 100 comments from other Redditors who not only shared their thoughts on the pecan pie, but also weighed in on the two other seasonal pies Costco offers during the holiday season: Pumpkin Pies and Double Crust Apple Pies.
When it comes to the Double Crust Apple Pie, the vast majority of shoppers had exceptionally high praise. "Excellent," "amazing," and "incredible" are only some of the ways that members described the dessert.6254a4d1642c605c54bf1cab17d50f1e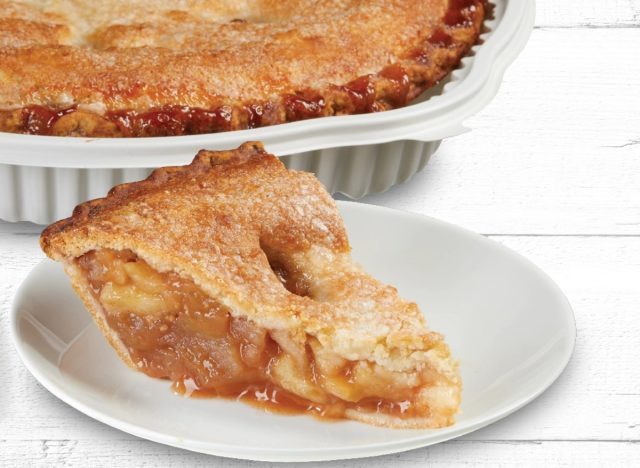 "The apple pie is the best I've ever had in my life, and is even better when warmed in the oven and served with a scoop of vanilla ice cream," one shopper commented.
In our recent taste test and ranking of the three Costco pies, the Double Crust Apple Pie also took home the top honor. Our taster said it had the best crust out of the three, plus the filling wasn't overly sweet.
Costco's pumpkin pie also comes highly recommended from members. Part of the mass appeal of this seasonal bakery item has always been the price. Shoppers report that these sizable pies weigh in at around three-and-a-half pounds and only cost around $5.99 depending on the warehouse. They also adore the actual taste of the pie.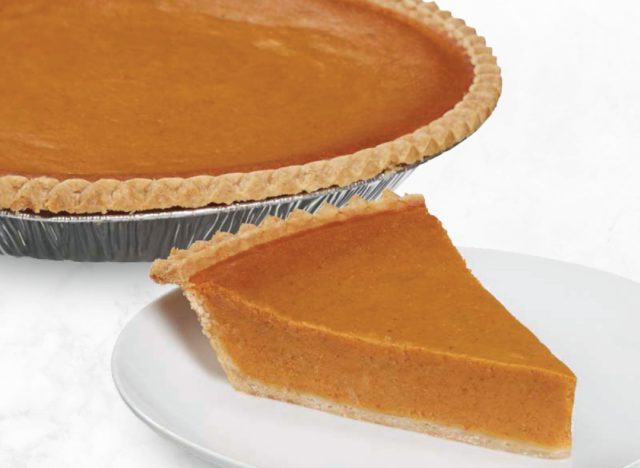 "The pumpkin pie is the absolute BEST," a shopper commented.
But when it comes to Costco's Pecan Pie, shoppers were very sharply divided. Some customers praised the dessert and even said it was their favorite out of the three holiday pies.
"Love the Costco pecan pie. My favorite part of November," one fan wrote.
Meanwhile, others had major criticism for the dessert. Many of the critics (and our own taste tester) complained that there were too few pecans for the amount of filling in the pie, or that the overall dessert was too sugary.
"I found it way too gooey. The pecans were massive and delicious, but the pie couldn't hold itself together to save its life," one Redditor commented.
"Too much custard and not enough pecans, and way way way too sweet. Whereas they knock it out of the park with pumpkin, the Costco pecan pie version is a pass," another said. Some even described it as outright "horrible."
The main takeaway here is that it's hard to go wrong with either Costco's apple pie or pumpkin pie. But considering how much debate the pecan pie has sparked, you might have to try it yourself in order to determine whether it's worth your hard-earned dollars.
Shoppers planning to pick up any of these pies should also take note that availability might vary depending on the location, so they should check directly with their local warehouse to confirm they're in stock.
Zoe Strozewski
Zoe Strozewski is a News Writer for Eat This, Not That! A Chicago native who now lives in New Jersey, she graduated from Kean University in 2020 with a bachelor's degree in journalism.
Read more about Zoe