17 Creative Ways to Use Zucchini You Haven't Tried
Chefs give their best tips so you'll never grow bored of the veggie—because there's more to it than just zoodles.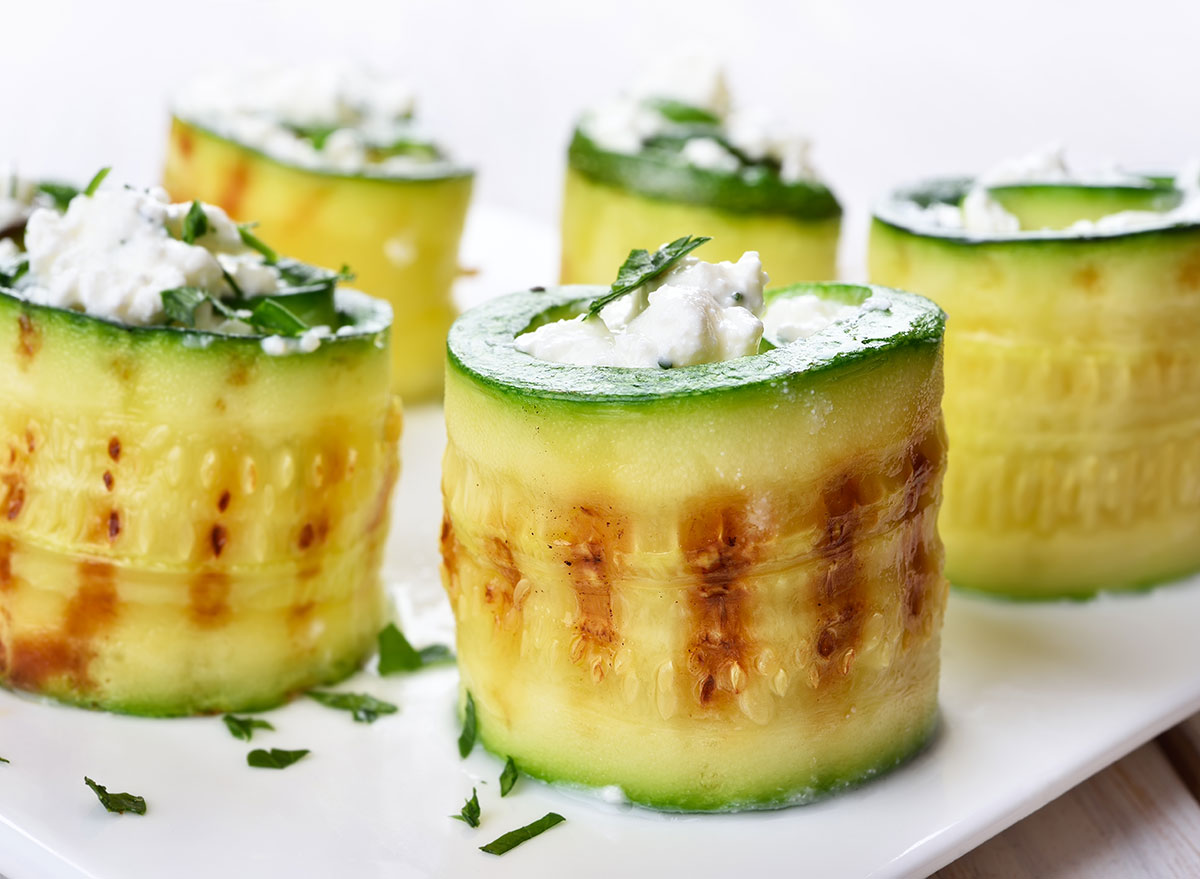 Zucchini is a versatile vegetable, thanks to its mild flavor and quick-cooking properties, and it's also packed with vitamins and antioxidants. However, the squash grows in such abundance during the summertime, it's easy to tire of the go-to zoodle or grilled zucchini recipes everyone already knows.
Joel Gamoran, national chef for Sur La Table and host of the A+E Networks series Scraps, urges home cooks to expand their zucchini-cooking repertoire and embrace the many creative ways to use the vegetable. Plus, you often don't even need a recipe—it's that easy.
"I had a chef who told me anyone can make a rib-eye steak taste delicious, but only real cooks can make a zucchini just as tasty," Gamoran said. "I say embrace the zucchini—it's so versatile from zoodles to crispy, fried, stuffed, and even shaved raw. Not all vegetables can take on so much. Try something new, like make a Moroccan tagine or shave them into chocolate chip muffins and top with Morton Coarse Sea Salt. The possibilities are endless."
We asked Gamoran and four other chefs to share their 17 most creative ideas and tips for using zucchini and how else you can incorporate the veggie into your meals.
Eat it raw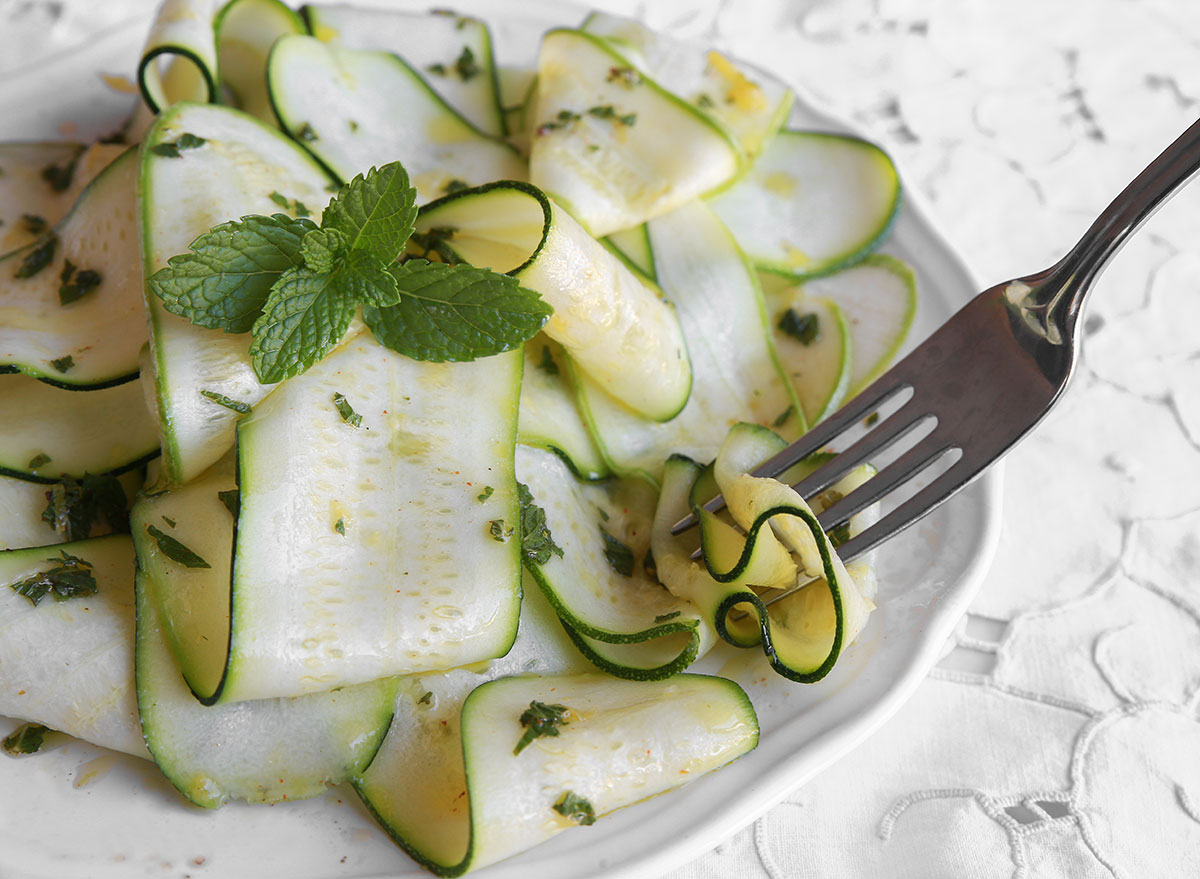 Zucchini is often served cooked, but Gail Simmons, judge on Bravo's Top Chef, food writer, and cookbook author, said it's just as delicious raw, especially as a salad.
"Zucchini can be used as a canvas for so many fresh combinations," she said. "One of my favorite things to do is to use a vegetable peeler to slice zucchini into wide, thin strips and toss them with either fresh mint, lots of citrus, a bit of crumbled cheese and a pinch of chili flakes or teaspoon of harissa, drizzled with olive oil—or with pomegranate seeds, dill, and toasted nuts."
Marinate it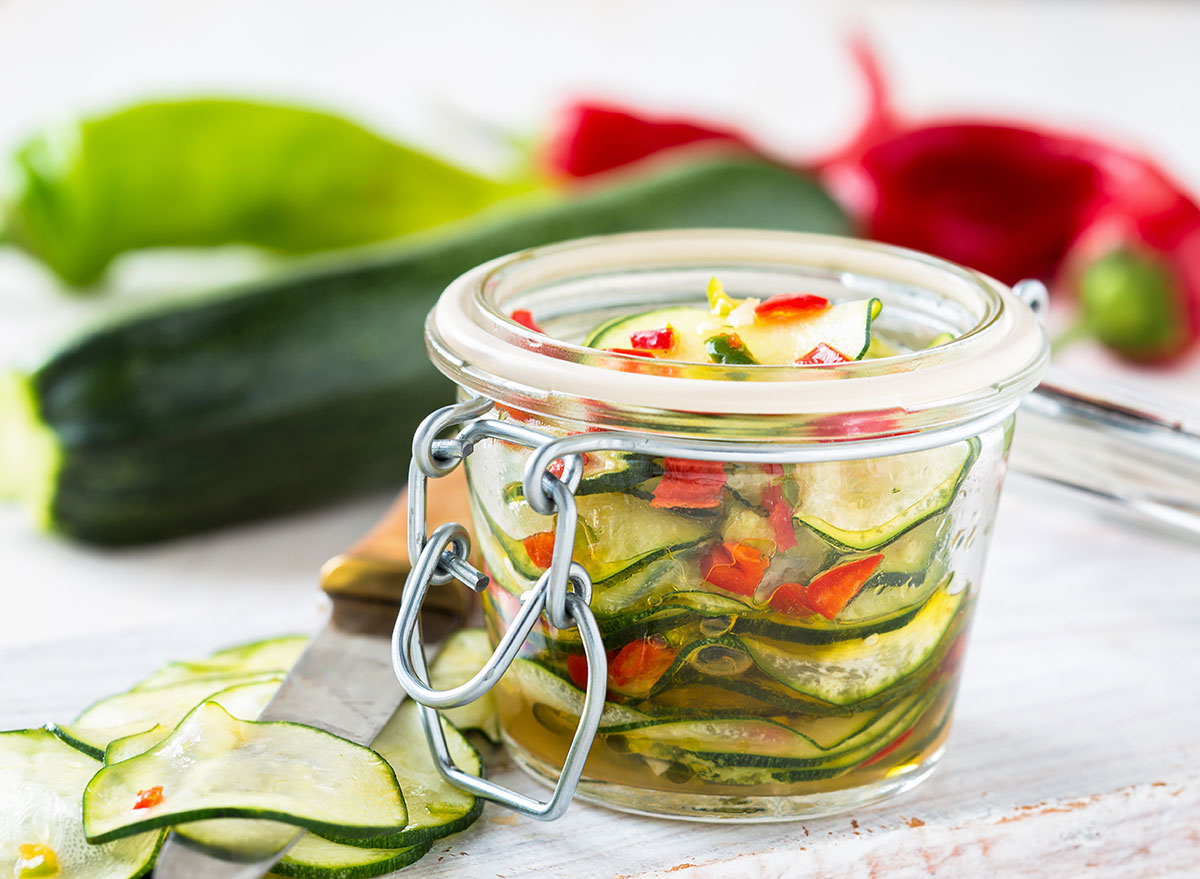 Cynthia Malik, executive chef at Tacos 4 Life, a restaurant chain headquartered in Conway, Arkansas, said raw, marinated zucchini is one of her favorite ways to eat the squash.
Malik marinates thinly sliced zucchini in pesto or any type of vinaigrette and uses it as a topping for a flatbread spread with herbed cream cheese or ricotta, which she said is like a "cold pizza." She garnishes it with red onion and salad greens, like arugula.
Gamoran also recommends slicing zucchini thinly using a mandolin and marinating it in lemon juice, sea salt, and fresh chili, and topping with shaved pecorino cheese.
Serve zucchini carpaccio-style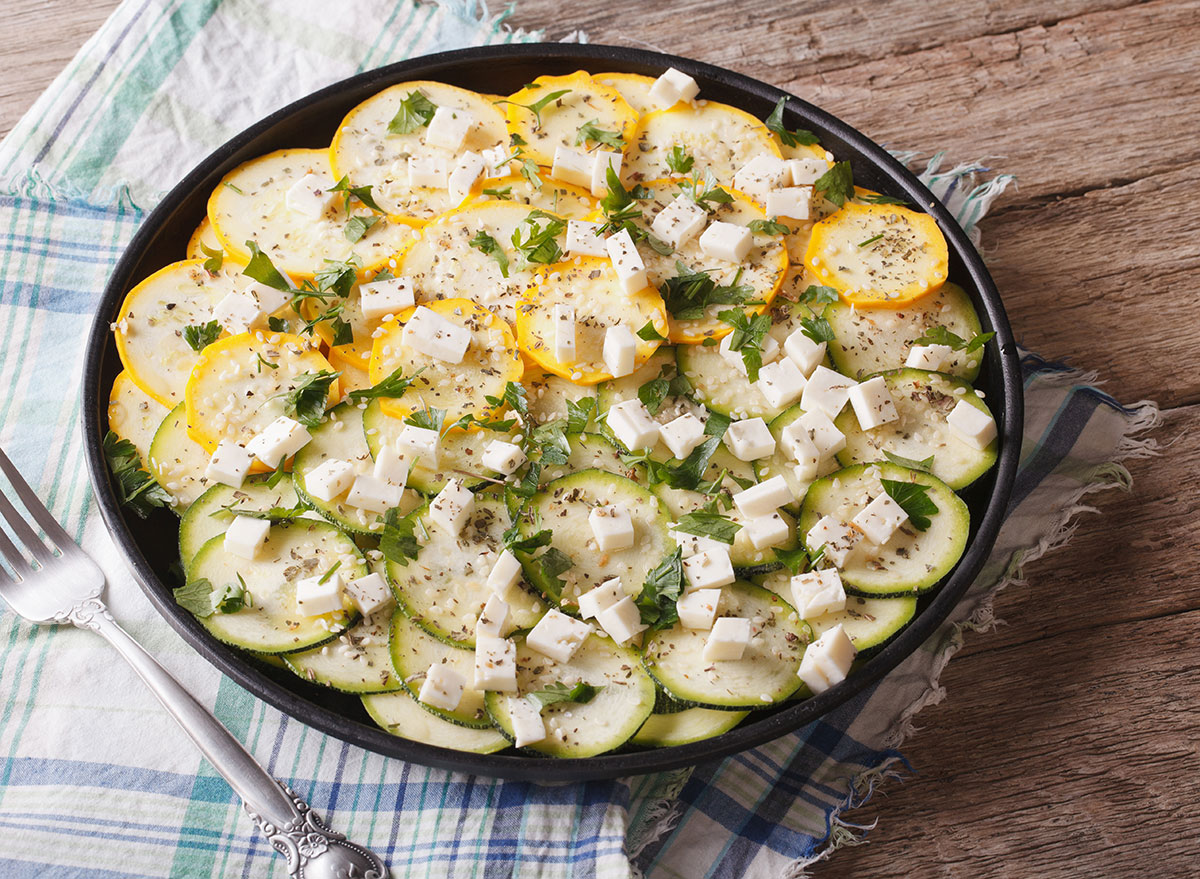 6254a4d1642c605c54bf1cab17d50f1e
Another raw zucchini idea is to serve it carpaccio-style, said Jennifer Segal, chef, cookbook author, and food blogger at Once Upon a Chef. She lays out thinly sliced zucchini on a platter, sprinkles it with feta, dill, and walnuts, and drizzles it with olive oil and lemon just before serving, so it doesn't get too "watery."
Fry up pancakes
Zoodles, or spiral-cut zucchini, with a favorite pasta sauce is a trendy way to prepare the summer squash. A spin on the zoodle, Gamoran said, is to cut them into bite-sized pieces to make latkes or hash browns by mixing the pieces with beaten eggs, flour, and spices, such as smoked paprika, cumin, and coriander, and frying in a shallow pan. The latkes or hash browns are great served with a "dollop of yogurt," he said.
Simmons is also a fan, saying that zucchini pancakes are a "great vehicle for fried eggs, protein, and all kinds of sauces."
Wrap fish for grilling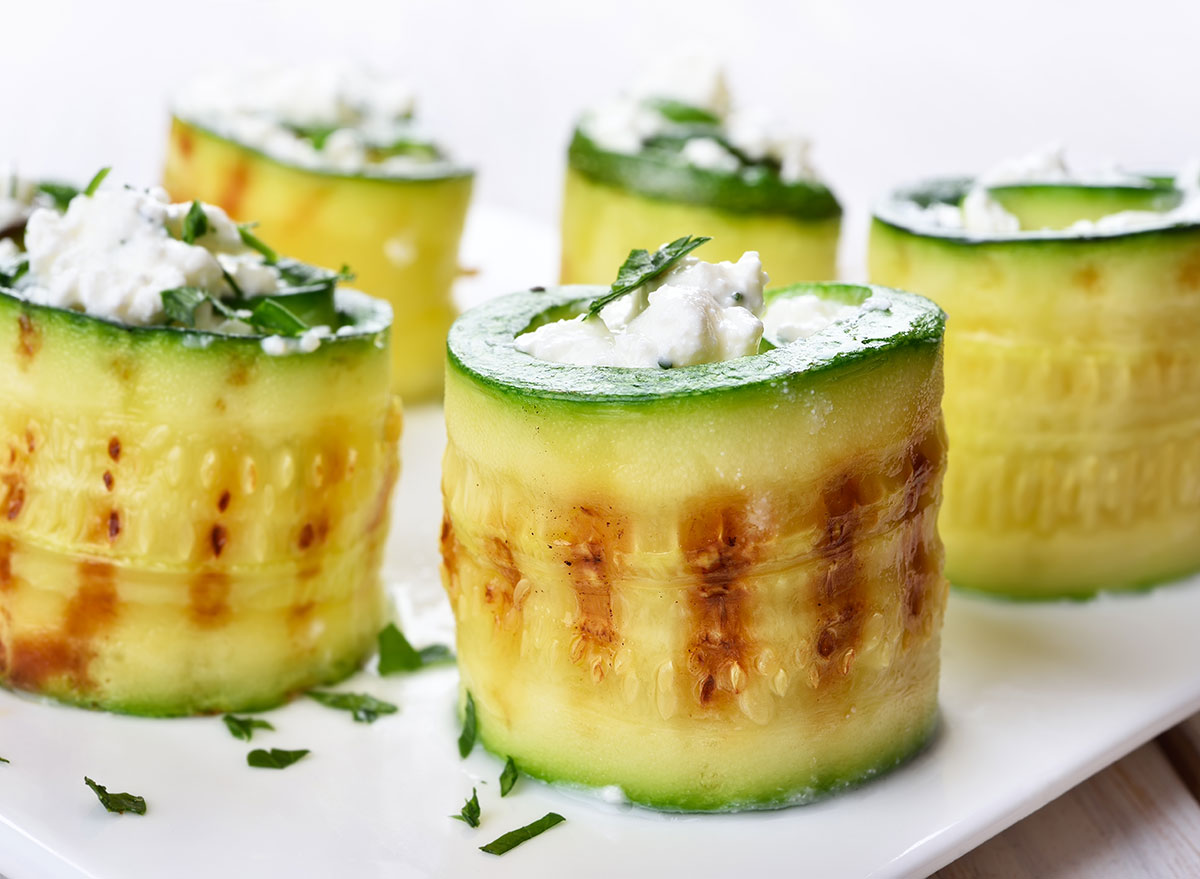 Grilling zucchini is a common summer cooking method. A unique twist is to use thick slices of zucchini to wrap around shrimp, halibut, or other fish, and then grill it or pan roast, Gamoran said.
Make zucchini pistou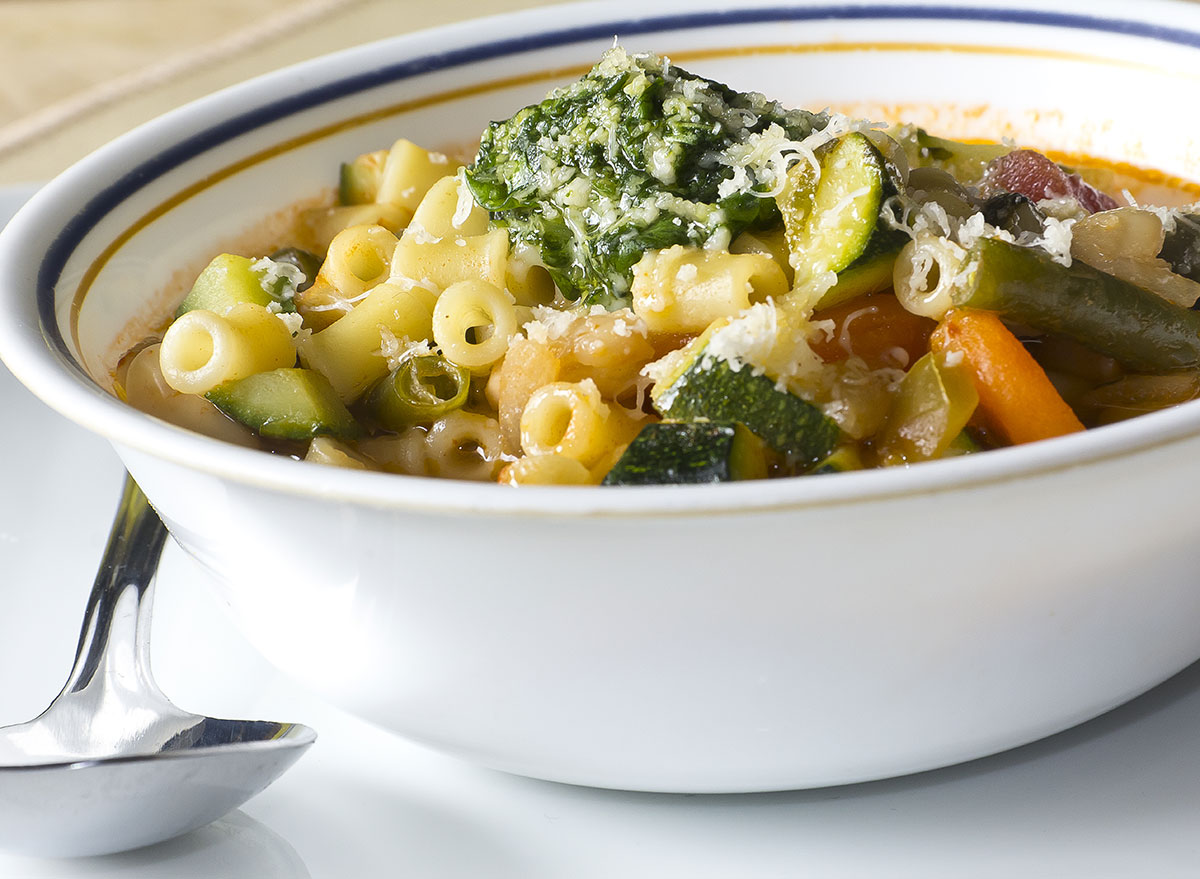 Segal often whips up her take on a zucchini pistou, inspired by renowned chef Thomas Keller's recipe.
"Pistou is Provence's version of pesto, and Keller's version incorporates zucchini," she said. "It's fantastic on pasta, baked or grilled fish, toasted bread, scrambled eggs, or even on its own. It's that good that you'll just want to eat it with a spoon."
Bake bread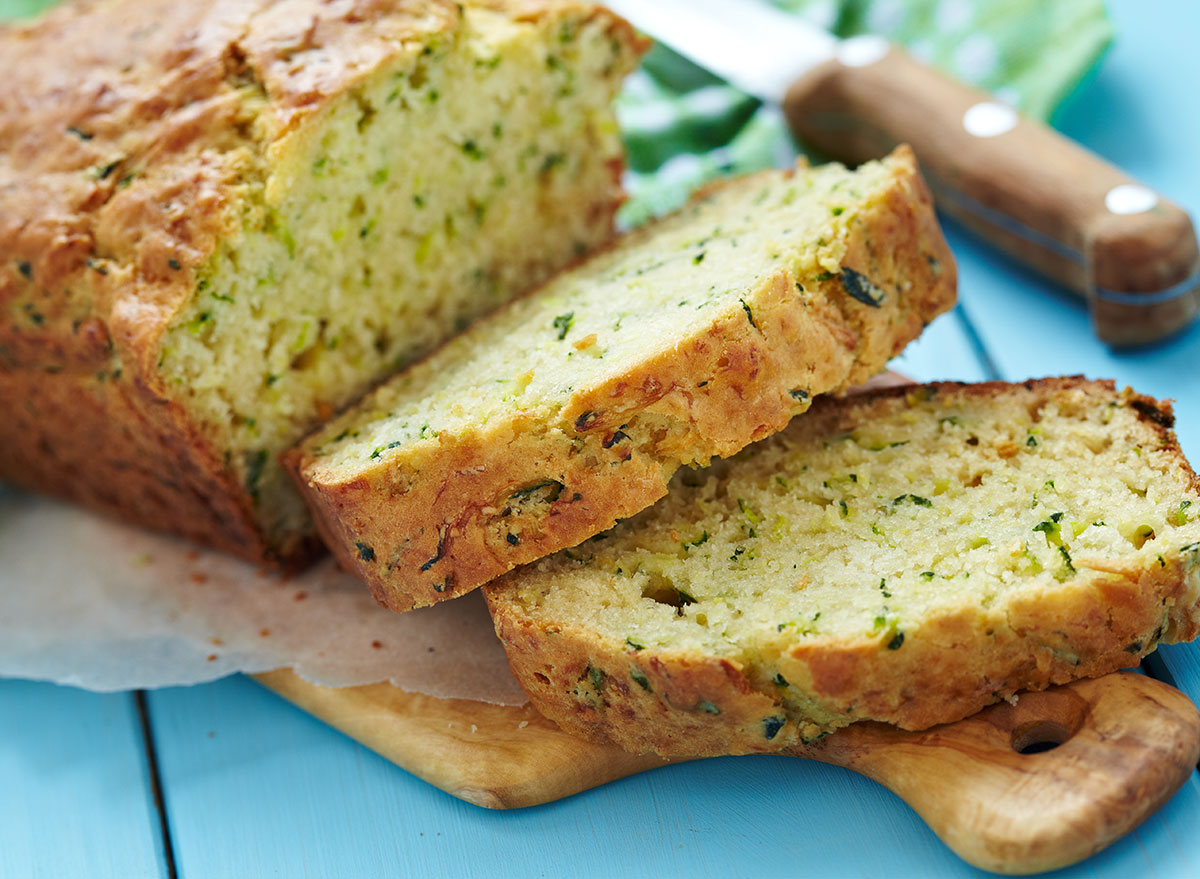 Zucchini can be used in baking—both sweet and savory—to add moisture and make recipes healthier, Simmons said.
"My mother always made us zucchini bread when we were little, which we didn't like at the time, but now I love," she said. "I have also seen people put it in applesauce and brownies to add nutrients for kids, which is not a bad idea at all."
Turn zucchini into dessert
Maria Lichty, food blogger at Two Peas & Their Pod, who has a cookbook coming out later this year, admits to having a sweet tooth and said chocolate zucchini bread is one of her favorite ways to use the vegetable.
"I bake with zucchini all of the time, especially when our garden is overflowing with zucchini," she said. "It adds moisture to baked goods, similar to bananas. You can use them in so many sweet recipes, and people won't even know."
Mix shredded zucchini into cakes and cookies
Chocolate zucchini cake and zucchini coconut chocolate chip cookies are other ways Lichty incorporates the summer squash into sweet treats. She said the extra moisture makes them "rich and decadent."
Gamoran remembers a zucchini birthday cake as one of the most unique ways he's eaten the vegetable. Though the cake wasn't for his birthday, "It was actually kind of awesome. Imagine carrot cake, but strangely more addictive," he said.
Add it to burgers or meatballs
Mixing in shredded zucchini to turkey or chicken burgers or meatballs adds moisture and extra nutrients, Lichty said. Plus, it's a great way to get kids to eat their vegetables.
"My boys eat zucchini all of the time, and they don't even know it," she said.
Top it like nachos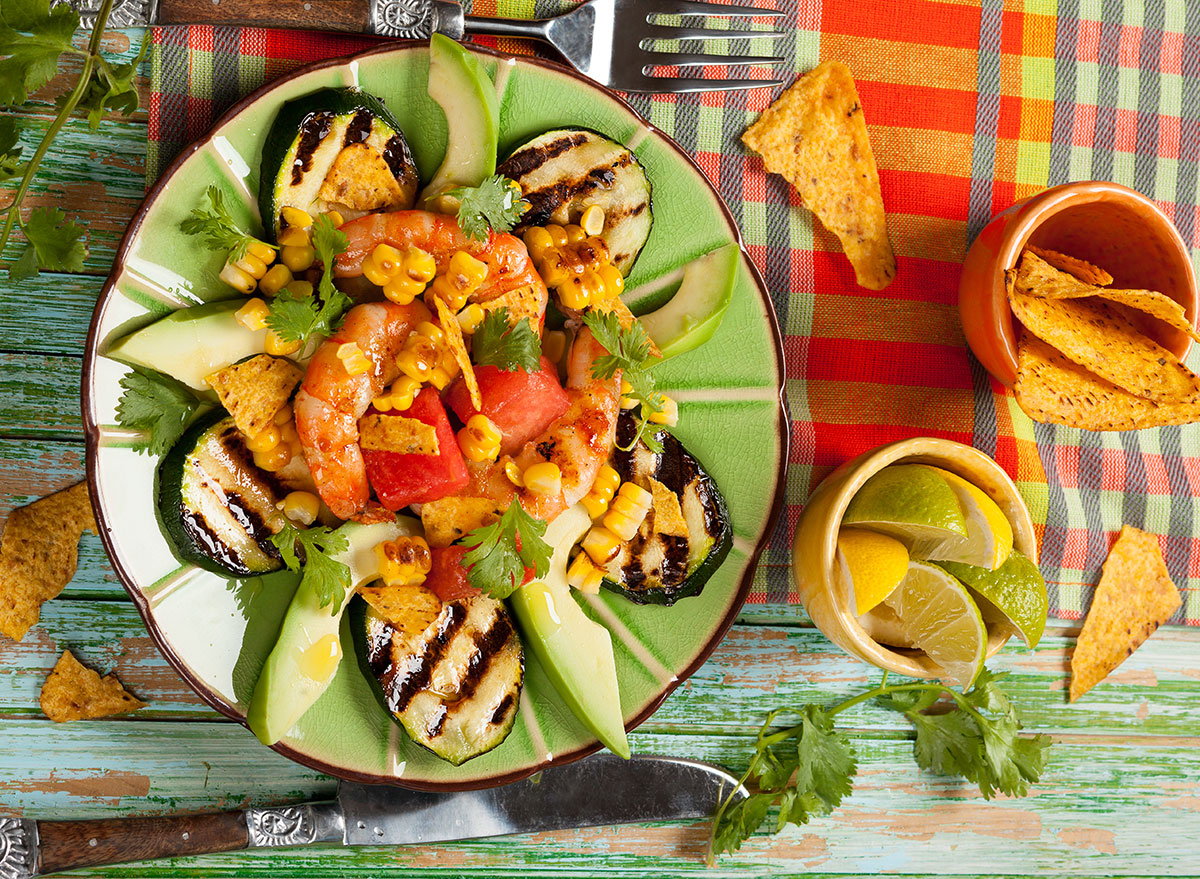 Nachos, with sliced zucchini coins as the "chips," is another creative way for using zucchini, Litchy said. Grill the zucchini until tender, melt on shredded cheese, and then add your favorite nacho toppings, like black beans, salsa, avocado, or anything else you like.
Whip up zucchini salsa
Making salsa using diced zucchini is another clever take on using the summer squash, Malik said. She recommends tossing it with tomatoes, black beans, roasted corn, jalapeño, garlic, lime juice, cilantro, salt, and ground chipotle or a sweet hot pepper, all to taste.
Make zucchini chips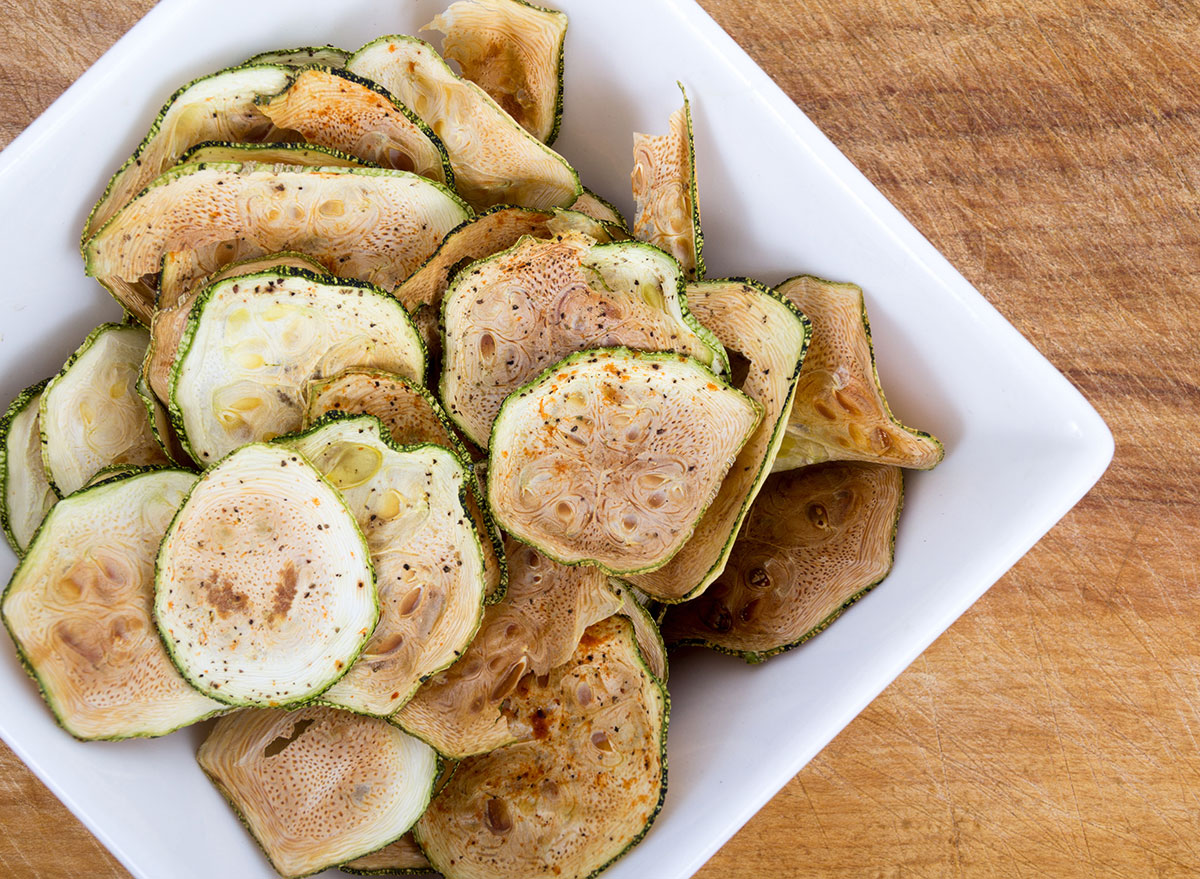 Vegetable chips are a healthy snack, and they can easily be made with zucchini, Malik said. Slice zucchini thinly, and toss with olive oil, garlic, sea salt, and dried herbs of your choice. Then, roast the slices on a baking tray on a very low setting, or use a dehydrator.
Scoop out the seeds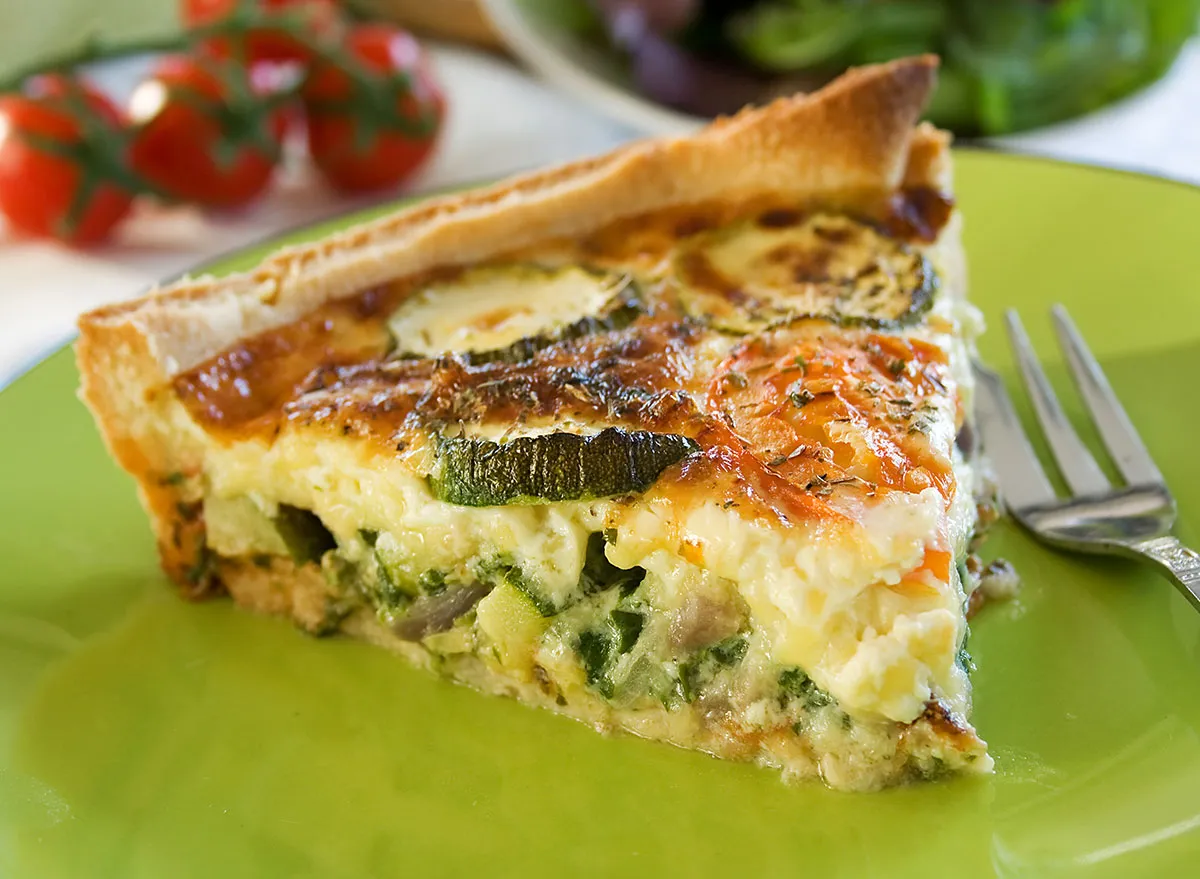 Gamoran recommends scooping out zucchini's seeds, which hold the bulk of the moisture. This helps it brown better. Sliced, seedless zucchini works well in stir-frys or frittatas, he said.
Stuff it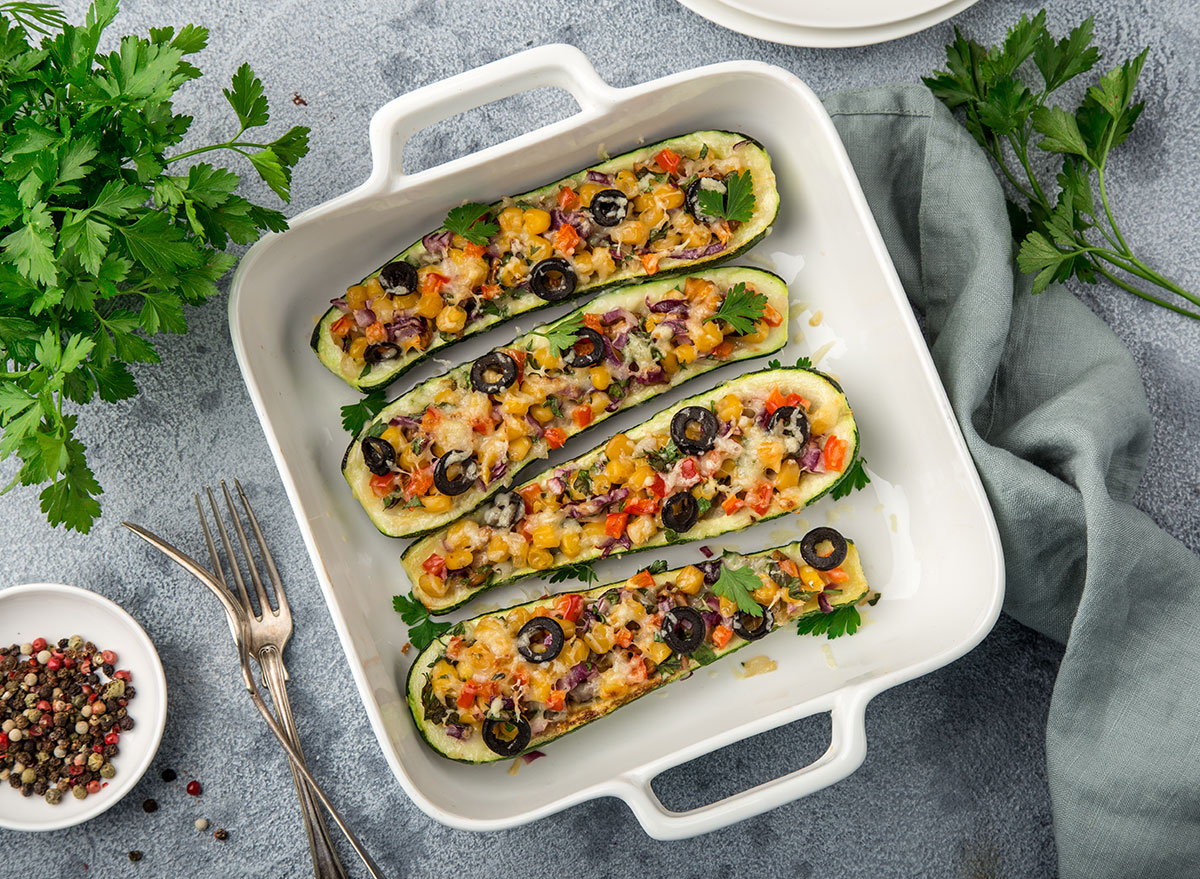 Stuffed zucchini boats are another way to get creative, as there are endless options when choosing a filling. Segal said hearty fillings work best.
"I'd go with sautéed Italian sausage mixed with summer vegetables, topped with gooey cheese and crispy breadcrumbs," she said.
Hollow out zucchini halves, fill, and roast in the oven until soft.
Stew zucchini cacciatore-style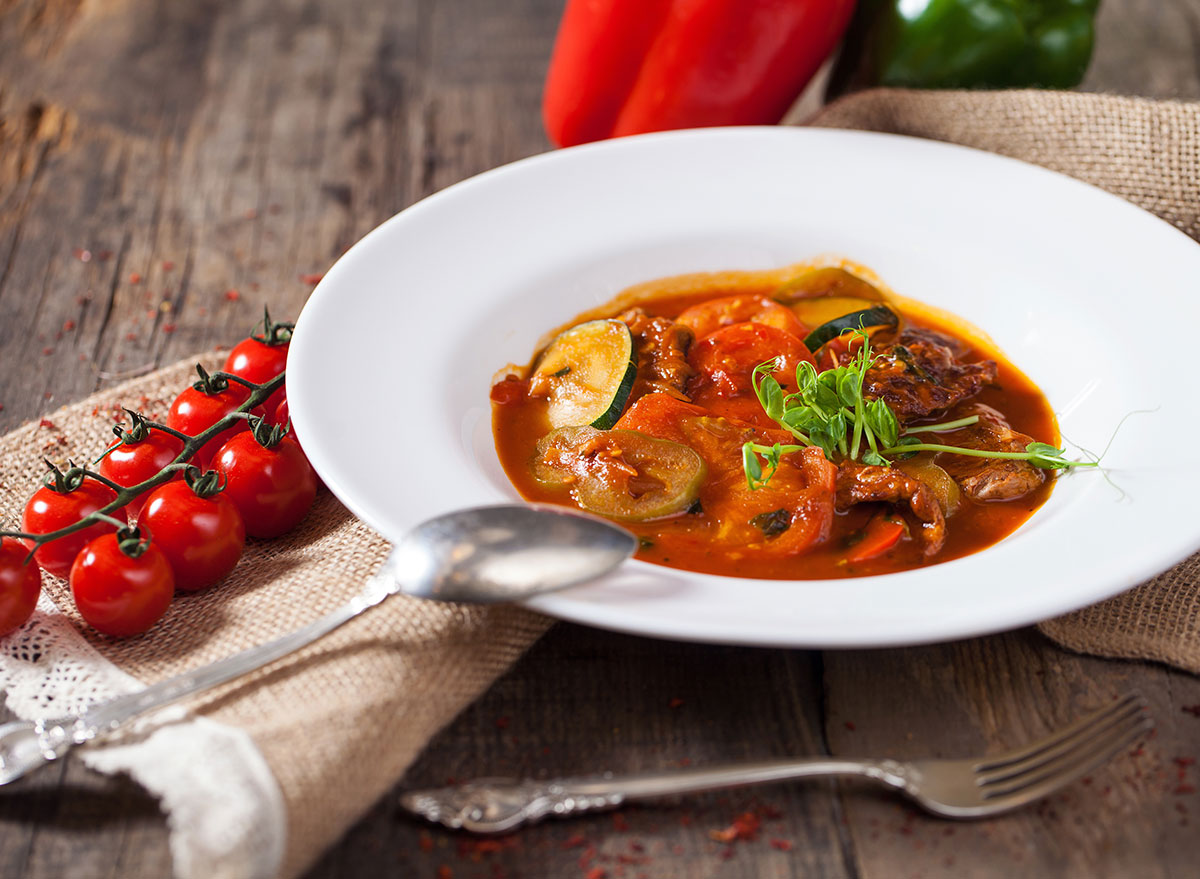 "Zucchini's flavor is so neutral, it's going to pick up anything you cook it in," Malik said. So, zucchini works in a variety of soups, stews, and sauces.
She said she loves zucchini cooked as a vegetarian cacciatore-style dish, stewed with tomatoes, onions, and fresh herbs, like basil, thyme, and marjoram. Add cannellini beans and serve over rice.
Roast it
Sautéing or grilling are popular summertime zucchini cooking methods, but Simmons said she prefers cutting it into two- to three-inch chunks and roasting in large batches with olive oil and salt until golden but still slightly crunchy.
"It can be eaten hot or cold, and is a great veggie to make in advance and have in your fridge throughout the week to add to all kinds of meals, from French food to Thai food," she said. "I honestly can't get enough of zucchini and eat and cook it all year long, especially in summer when you can find all types in beautiful shapes and sizes at the market. It's such an easy and healthy vegetable, and there are so many ways to enjoy it."