Why This Viral Wellness Trend May Be the Key to a Healthy Life
A "damp lifestyle" is basically sobriety's cousin, and many people are giving it a try.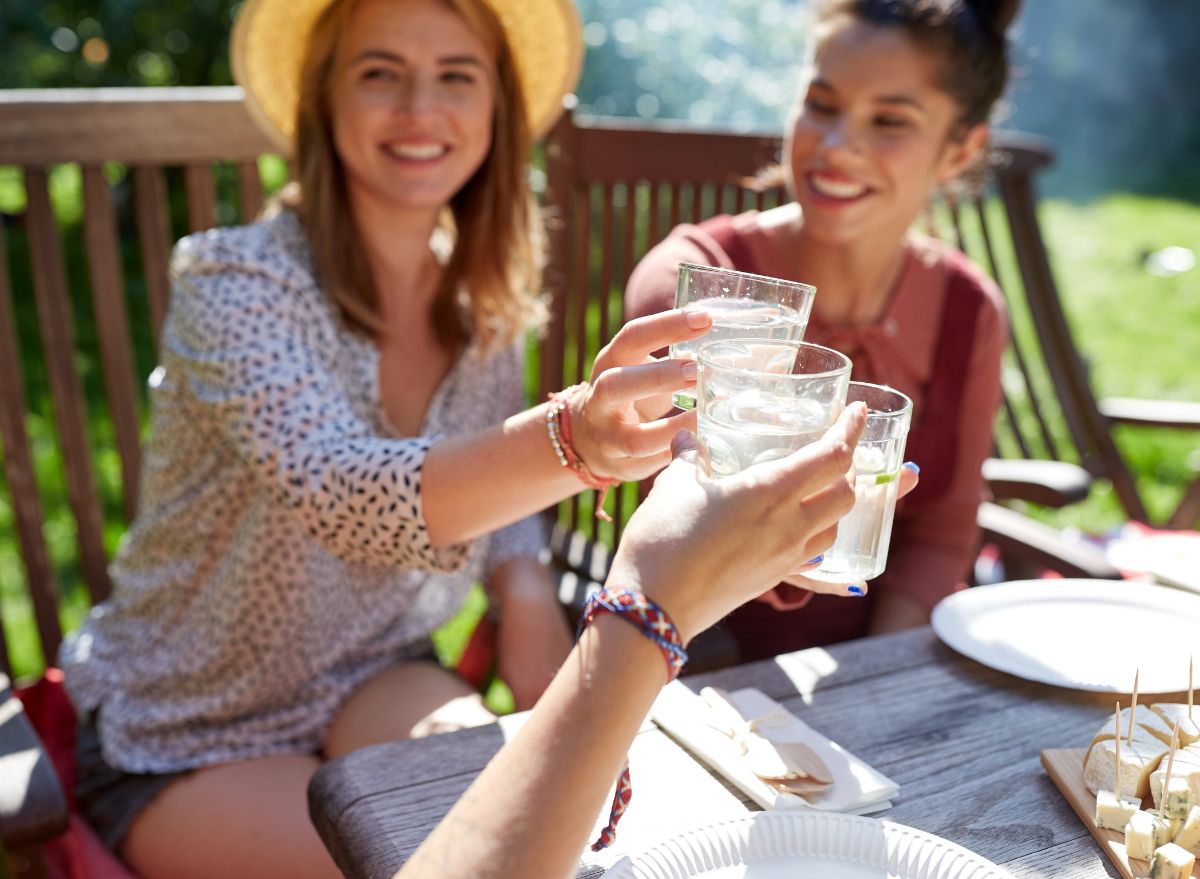 The way that many people think about their relationship with alcohol is shifting drastically. In a society where binge drinking is common, Millennials and members of Gen Z have seemingly begun to ask, "is drinking adding to my life or taking away from it?"
This question has sparked the so-called "sober curious movement," where people are drinking less or giving up booze altogether to see how their mental health, physical health, and overall quality of life may improve. This movement has led to more people participating in things like Dry January or Sober October, as well as a rise in non-alcoholic spirits, wines, beer, and fully non-alcoholic bars and bottle shops.
But even as our society is seeing an enormous uptick in people choosing sobriety, some people are searching for a way to find more balance in their relationship with alcohol, something a little less black and white. It's from this desire that the concept of a "damp lifestyle" was born.
What is the damp lifestyle?
The damp lifestyle, a term originally coined by TikTok user Hana Danly, refers to operating somewhere in between sobriety and heavy drinking. Someone who chooses to live "dry" or sober is choosing to completely remove alcohol from their life, whereas a damp lifestyle is about choosing moderation. Living damp means that you still drink from time to time, but you avoid going overboard.
"A damp lifestyle involves drinking in moderation, drinking to savour a drink or drinking a little on special occasions. It's basically the avoidance of binge drinking which is what many of us have spent our lives doing," says Emer McLysaght in The Irish Times.
But because this way of living is less black and white than a fully sober lifestyle, there aren't really any set rules. The most significant factor is that you're focusing on moderation and trying to avoid binge drinking. While the exact amount of what exactly constitutes moderate drinking is still up for debate; the CDC says moderate drinking should be one drink a day or less for women and two drinks or less for men.
The benefits of a damp lifestyle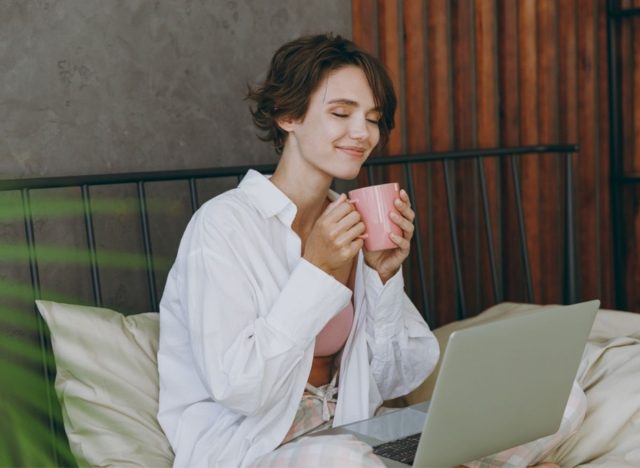 This new wellness trend may be the key to a healthier life for many people who are hesitant to go fully sober, because it offers them a focused way of drinking less without having to entirely restrict their drinking. In a recent video, Hana Danly explained a few of the benefits she's found with "going damp."
"Interpreting the fact that drinking culture and your relationship with alcohol does not have to be black or white," she says. "I noticed my mental health wasn't doing well. Once I started working on my relationship with drinking, I started noticing so many domino effects. Drinking less, mental health goes up. Mental health goes up, I have more energy, I'm sleeping more, I'm working out more, my skin's better, I'm happier, I'm more confident in social settings, etc."6254a4d1642c605c54bf1cab17d50f1e
Most of Danly's Tik Tok account is dedicated to helping people live the damp lifestyle, and many other Tik Tokers have gotten on board with its benefits.
One Tik Tok user, @huttravelstheworld, describes her experience traveling the world while living a mostly damp lifestyle. "It's made me realize that I don't need to drink to feel social or have as much fun as I normally would."
Choosing to live damp over a life full of heavy drinking can have lasting effects on your physical health, too. The CDC says that binge drinking can lead to things like high blood pressure, liver disease, heart disease, stroke, a weaker immune system, cognitive problems, an increased cancer risk, mental health problems, and alcoholism. Not to mention the short-term effects, like awful hangovers, which can have a ripple effect of consequences.
There is also some potential benefit of choosing a damp way of living versus a totally sober life. Depending on your relationship with alcohol and substances, going dry may feel too restrictive or rigid. For example, some people who do a Dry January or Sober October for 30 days may end up bingeing afterward. In this case, a more balanced (damp) approach may be beneficial.
How you can practice a damp lifestyle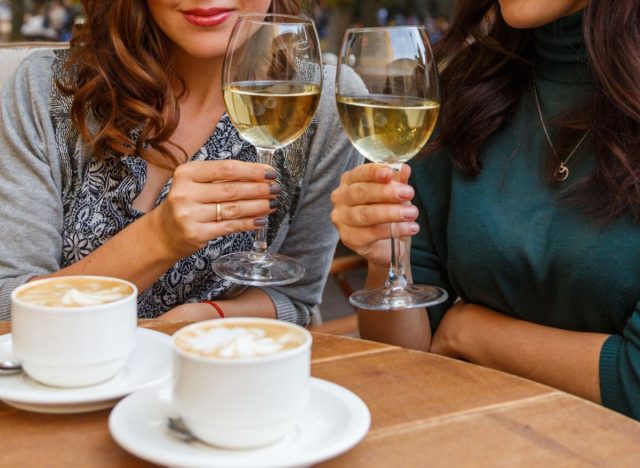 Moderation is key, but it looks different for everyone
This lifestyle trend is all about understanding what drinking in moderation really is, and recognizing that it can look different for everyone. Danly says in a Tik Tok video, "I'm thinking about all the different mindsets that go into what drinking for moderation means. Learning what makes you tipsy, how many drinks, in what environment makes you feel safe, when do you mix in waters, all those little things…should you mix alcohols."
In other words, going damp may look different for you, but it's about finding what really works in helping you find balance.
Make fun recipes and try new things
Drinking less alcohol may feel daunting, especially if you're worried about getting bored with your drinking options. Thankfully, the sober curious movement has led to tons of non-alcoholic drinks to buy in stores, at bars, or ingredients to make at home. People like Olivia Noceda and Mocktail Girlie are creating unique, complex mocktail recipes online that are easy to try yourself, so you'll never be short of inspiration.
Don't listen to the haters
If you're interested in drinking less or changing the way you view alcohol, chances are you're going to experience some sort of negativity along the way. Alcohol—and the association between drinking and "fun"—is so heavily ingrained in our culture, and many people battle their own insecurities with drinking. Because of this, people may try pressuring you to drink or question your choices. Stay strong, and for encouragement, look to other people with similar goals. And remember that people who judge you for dialing it back probably aren't the best influences in your life.