10 Best Freezer Staples to Buy at Costco, According to Chefs
Don't get (freezer) burned at mealtime, always make sure to have these items ready to go.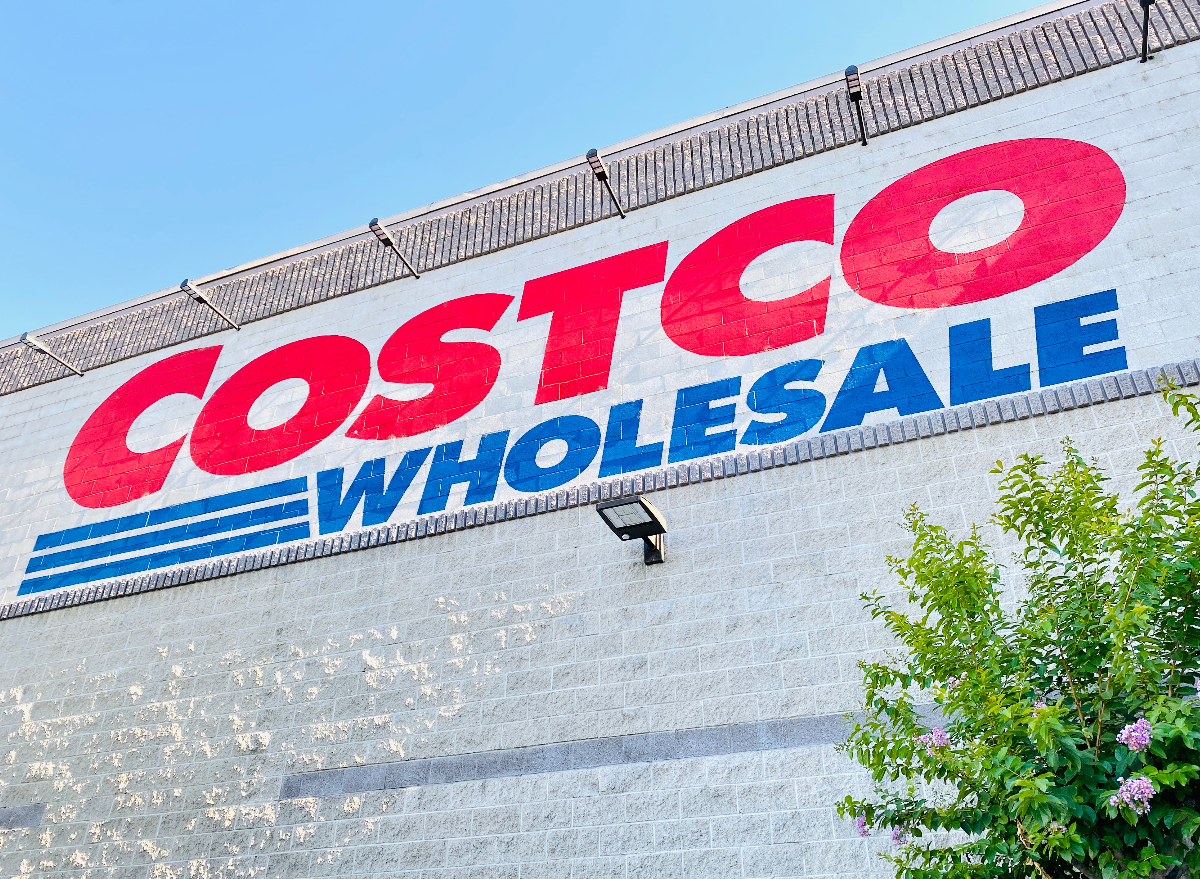 Every day, multiple times a day, the time comes to decide what to eat. On good days, you've maybe made a few preparations in advance for this exact moment. But, on more chaotic days, mealtime can sneak up, catching you completely off-guard. So, you rummage through the pantry, cabinets, fridge, and lastly, the freezer where, to your horror, you still find nothing edible.
This is certainly a scenario you and your family want to avoid. And, to do that, you should make sure to add a curated collection of freezer items to your weekly grocery list. From healthful side dishes to protein options and even full meals, the freezer can be your savior on many occasions.
Of course, there are a handful of general frozen products you should grab no matter where you you shop. But, at Costco—one of the best grocery chains for frozen foods—the lineup looks a little bit different. Read on to find out what experienced chefs designate as the top frozen staples to always purchase at Costco. And, be sure to heed their advice in order to avoid another stressful day of unplanned meals.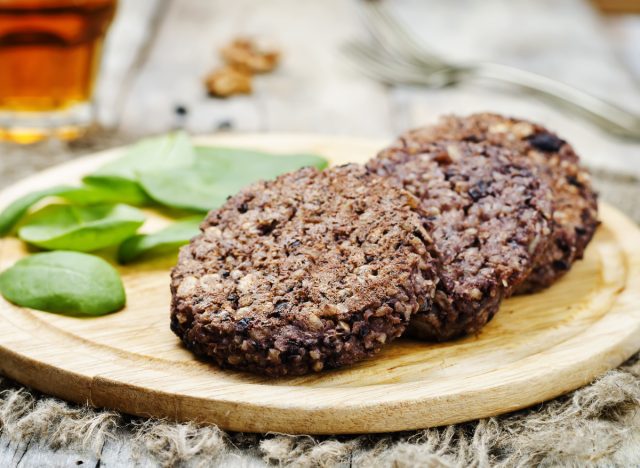 For a quick, protein-packed meal to have at the ready, chef Mareya Ibrahim always grabs the frozen black bean burgers from Costco. "I love these veggie/bean burgers that make a high-protein, plant based meal a piece of cake," says Ibrahim, co-founder of the organic products company Grow Green Industries. (You might recognize this chef from her regular appearances on the popular original YouTube series "Recipe Rehab.") "I dress them up with caramelized onions, eggplant bacon, and homemade sundried tomato ketchup." Costco typically carries the MorningStar Farms Chipotle burger brand, priced at $19.99 online for a 12-pack.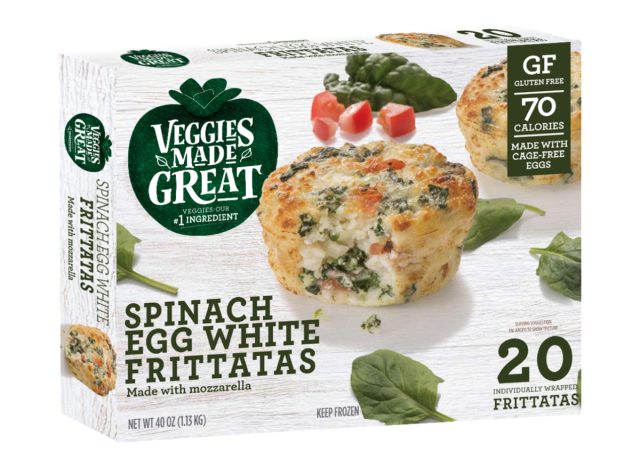 Ibrahim also recommends these Egg Frittata Cups from Veggies Made Great, which are coincidentally well-loved by everyday Costco members as well. The chef says the cups are a perfect, convenient option for when you don't feel like prepping them yourself, or when you don't want to pay Starbucks-level prices. Plus, as an added bonus, Costco sells them in multiple flavors including Spinach Egg Whites, Veggie Bacon & Potato, and Broccoli Cheddar—all available in packs of 20.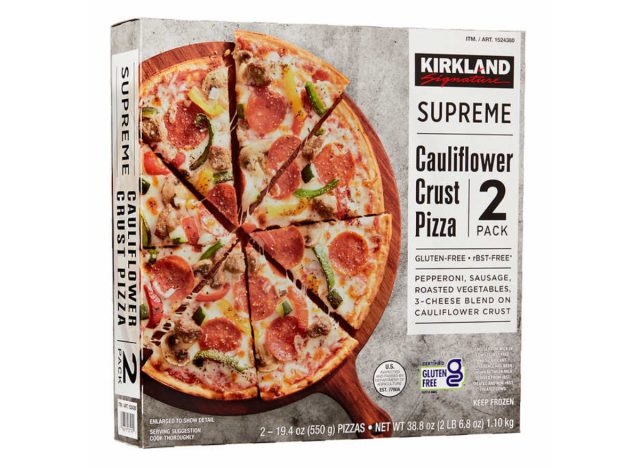 While the regular Kirkland brand frozen pizzas and even the Costco food court pizza have faced ridicule recently for being overrated, the Cauliflower Crust Pizzas are still hitting the mark, according to Ibrahim. "When you've been cooking all day and the last thing you want to do is cook dinner, the cauli crust pizza is a great default meal along with a big kale Caesar," she says. Costco regularly sells both the Kirkland Signature version and Milton's Cauliflower Crust Pizza (check your local warehouse for availability). And, while many members seem to have a strong preference one way or another, you can still be assured that both are great gluten-free choices.
When you need a quick go-to side to round out your lunches or dinners, turn to Costco's Frozen Sweet Potato Fries, per Ibrahim's recommendation. Costco is stocked with a few different brands to choose from—some of which are organic or gluten-free. They're great to just mindlessly throw on a pan to cook. Of course, as a chef, Ibrahim always makes sure to doctor them up a bit. "I smear this with a blend of fresh garlic, parsley, and smoked sea salt, and they are legit," she shares.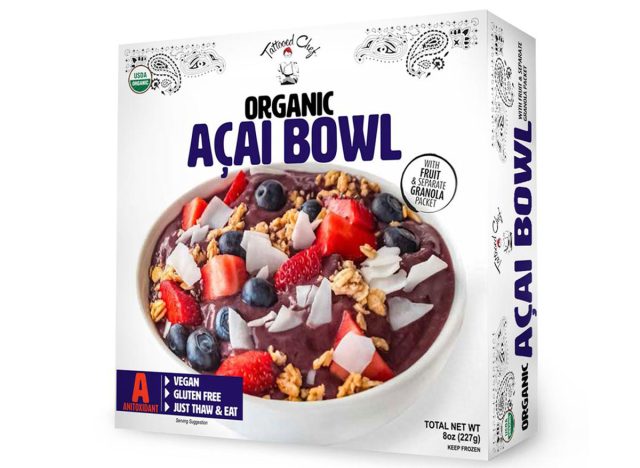 "This is the perfect grab and go breakfast to power up your morning," Ibrahim says of Costco's Organic Açai Bowls. "I like adding a spoon of chia seeds, sliced banana, and a sprinkle of unsweetened shredded coconut." These frozen treats can also help to fill that void we were all left with after the coveted Acai Bowl was stripped from Costco's food court menu back in 2020.6254a4d1642c605c54bf1cab17d50f1e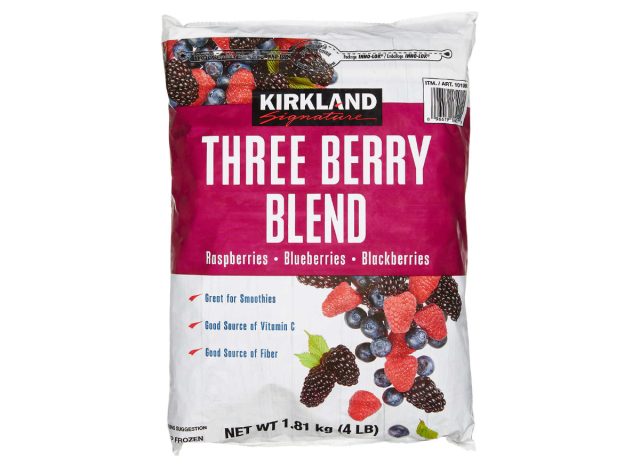 Neighboring the acai bowls in Costco's freezer section you will also find copious amounts of frozen fruit, which you should be sure to add to your cart. Ibrahim particularly loves the seasonal fruit blends, frozen blueberries, and avocado chunks—which she says are a great default to use for smoothies, guacamole, and sauces when you don't have any fresh or ripe ones.
Likewise, chef Ron Stewart is a big fan of Costco's frozen blueberries, which he notes are typically cheaper than fresh varieties, as well as the retailer's Mixed Berry Blend.  "You can never go wrong with mixed berries blend for breakfast or dessert—make muffins for family or fruit salads for office parties," says Stewart, a culinary consultant and veteran executive chef. "This tasty mix made of cherries, raspberries, blueberries & strawberries will surely come handy."
The seasoned chefs also found common ground with Costco's frozen fish fillets. "Costco has a great selection, from mahi mahi to cod to salmon and it averages less than $10 a pound—so it's very affordable and high quality," Ibrahim says. Stewart adds that you can "up your omega-3 intake by stocking your freezer with wild Alaskan cod or halibut fillets available at most Costcos across the country."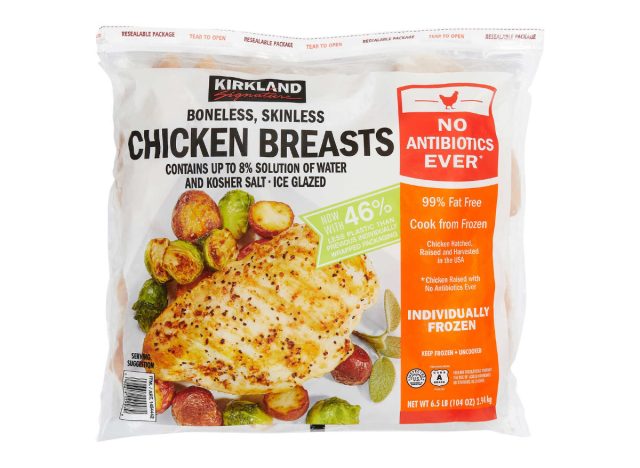 Stewart's absolute top suggestion from the Costco freezer section is chicken. "A freezer without frozen poultry is a pale, unsatisfying place," he says. "For variety, try Costco's selection of chicken breasts, thighs and drumsticks—all already cut-up and ready to cook!" he adds. And, since these products come in hefty Costco-sized bags, you're not likely to run out anytime soon.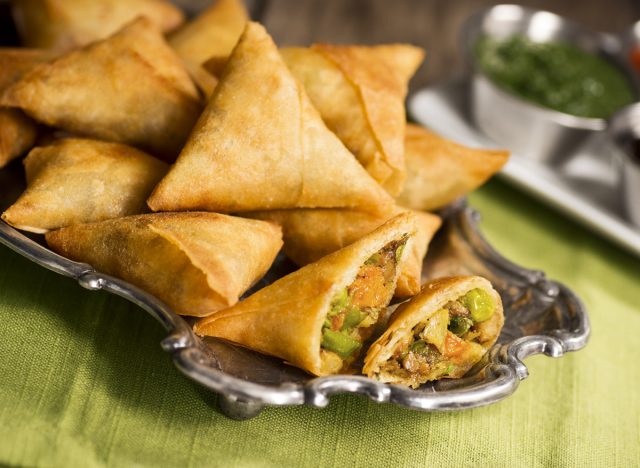 Costco's vegetable samosas are a must-try, according to Stewart. "Add some international flair to your next meal with vegetable samosas—a convenient snack that needs just a few minutes in the oven before they're ready to enjoy!" he says of the savory South Asian-style filled pastries.
Normal pasta noodles are out. "Zoodles" are in! But, unless you have a nifty spiralizer, they can be time-consuming to make. Stewarts solution? Purchase the frozen Zucchini Spirals—Green Giant's version of the fad vegetable noodles—from Costco. "They'll add extra texture (and nutrition!) to pasta dishes while still keeping them light in calories and carbs—the perfect way to stay healthy while satisfying hunger pangs simultaneously," says Stewart.