5 Ways You Never Knew You Could Eat Banana Peels
Totally bananas for bananas? Stretch your dollar further and flex your culinary creativity with these unique and tasty ways to eat the peel.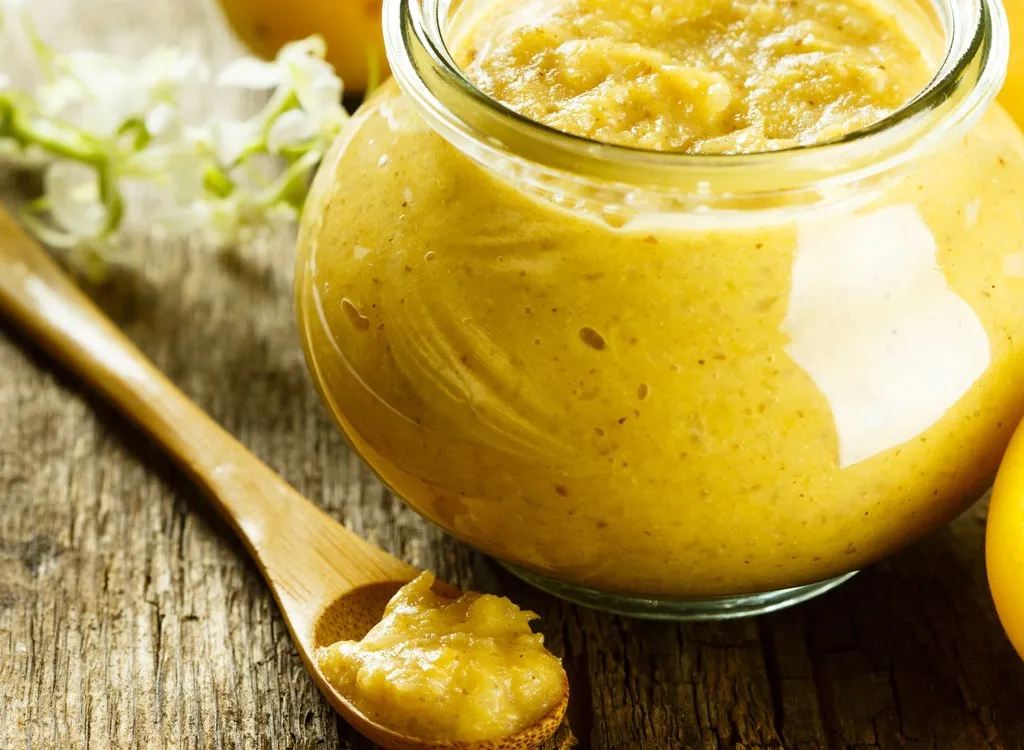 Eat the peel?! Yes, that's right. And no, this isn't an elaborate joke. Although the slippy fruit casing is used for little more than slapstick comedy in America, eating and using the peel to improve the taste of other foods is fairly common in other parts of the world. Since the nutritional benefits are fairly debated (the peel is a potent source of fiber, potassium, and an alphabet of vitamins but some experts argue that there isn't enough evidence to support that the body can actually absorb and utilize them), the only real reason to consider trying this foreign delicacy is if you're interested in flexing your culinary creativity and trying something new. We'd also give you major points for doing your part in reducing food waste!
As long as you buy organic and wash the peel thoroughly to rid it of pesticides, eating the peel is perfectly safe. So, why not give some of the interesting ideas below a go? Since you're buying bananas to eat the innards anyway, you're not losing anything by holding onto the peel and making something with them—and who knows, you may just discover a new healthy recipe you can't live without! For even more creative ways to use your veggies from "nose to tail," check out these 13 Ways to Cook Beet Greens and Beet Root.
Blend Them Into Smoothies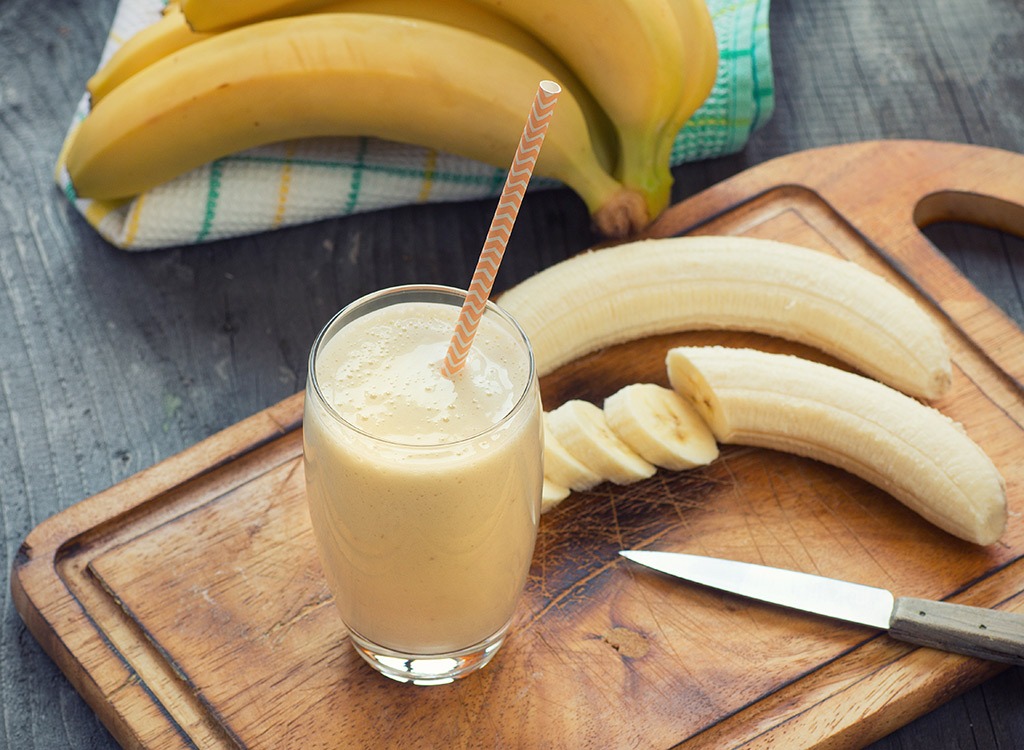 Smoothies, which we like to refer to as "60-second nutrition," make the perfect addition to any weight loss plan—especially for time-strapped dieters who struggle to eat enough produce. That said, if you have a super high-powered blender and love smoothies, give this recipe a try! If your machine is a bit weak, you might want to stick to using the banana meat only; the peels can be tough and hard to break down.
WHAT YOU'LL NEED
2 unpeeled ripe bananas, ends cut off
¾ cup unsweetened almond milk or milk alternative
2 teaspoons cinnamon
1 scoop plant-based protein powder
Ice, to taste6254a4d1642c605c54bf1cab17d50f1e
HOW TO MAKE IT
Put the ingredients into a blender and blend until you've reached desired consistency. Need a new blender? Scope out these 20 Best Ever Blenders for Every Budget!
Use One to Keep Your Meat Tender
Whether you're roasting or grilling your favorite protein, topping it with a ripe banana peel can help to keep your meat moist and tender as it cooks. While it may seem like an odd cooking hack, it's one that's used commonly throughout Asia. How does it work? The peel creates a barrier that traps in moisture, helping the meat hold onto its natural juices. For even more easy ways to elevate your meal prep game, check out these 15 Healthy Cooking Tips from a MasterChef Anyone Can Do!
Brew Banana Tea
If you're an avid Eat This, Not That! reader, you likely know that we're big fans of tea. Although there are so many fat-burning teas to choose from—from green tea and rooibos to mint and lavender—we always love to learn about new, trending varieties like banana tea, which is said to aid sleep. (The more rested you are, the lower your cortisol levels will be. Less cortisol = less belly fat.) Here's how to brew up a batch:
WHAT YOU'LL NEED
1 ripe banana peel, ends cut off
1 cup boiling water
HOW TO MAKE IT
STEP 1
Place the banana skin in a pot and cover it with water. After the water reaches a boil, let the banana soften for about 10 minutes.
STEP 2
Strain the water into a mug or teacup, and serve with a drizzle of honey and your favorite milk or milk alternative.
Make a Chutney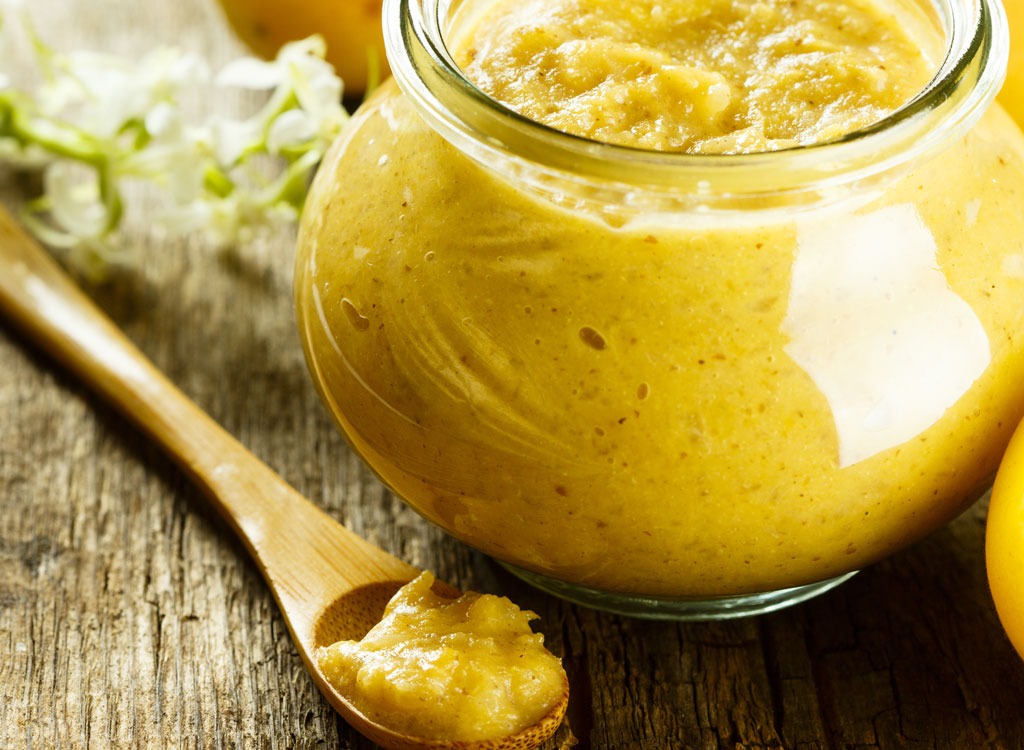 If you're partial to Indian food and flavors, you're sure to go gaga for this banana peel chutney. Whip up a batch and enjoy it with crackers (these are some of our faves) or use it as a condiment to bring out the flavors of your go-to Indian dishes.
WHAT YOU'LL NEED
5 banana peels
Meat from 1 banana
½ teaspoon mustard seeds
1 tablespoon vegetable oil
Red pepper flakes, to taste
4 cloves of garlic
1 small onion, chopped
1 small jalapeño
1 tablespoon turmeric
1 teaspoon curry powder
Salt, to taste
HOW TO MAKE IT
STEP 1
Boil the peels for 15 minutes. Then, drain and chop them into small pieces.
STEP 2
Sauté mustard seeds in oil until they start to pop.
STEP 3
Add the red pepper flakes, garlic, and onion, and sauté until golden brown. Then, add the jalapeño and banana peels and cook for three more minutes.
STEP 4
Add turmeric, curry powder, banana meat, and salt and then cook for about 5 minutes.
STEP 5
Put the mixture into a blender and blend until mostly combined. The consistency should be slightly lumpy.
Make Thoran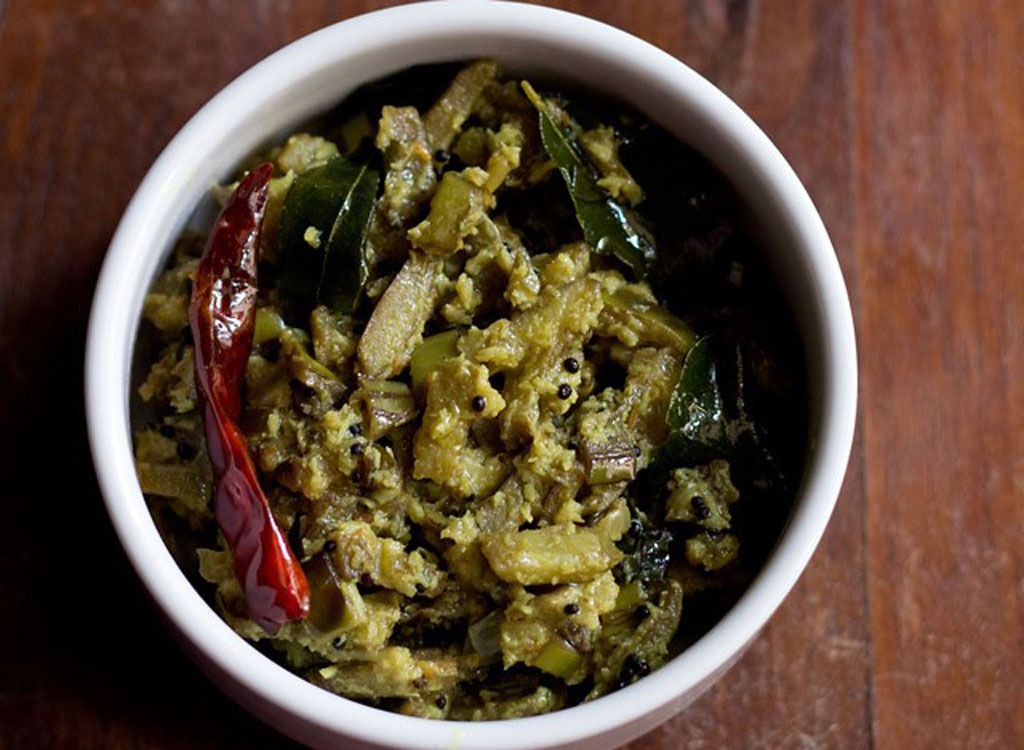 Thoran, a coconut-based vegetable dish, is typically enjoyed with steamed rice. Pair the recipe pictured above with a whole grain variety and a lean protein like chicken breast or round roast of steak for a wholesome and flavorful meal.