9 Fast-Food Chains With the Best Quality Bacon
As with many menu items, the fewer ingredients the better.
What makes a fast-food burger or chicken sandwich great? For some of us, it's when it's topped with a slice of thick, juicy bacon. Cooked up crisp on the griddle, dripping flavor onto the rest of the sandwich, it's hard not to be tempted to add bacon to almost any meal. But what, besides the flavor and crispness, makes one bacon a higher quality option than another?
As with many menu items, the fewer ingredients the better, says Brad Hedeman, head of marketing and products selection at Zingerman's mail order. "When we're looking or thinking about any kind of food, bacon too, the fewer in the ingredients and the more pronounceable the better, because bacon has been around for centuries, at least in the West," says Hedeman. 
David Rose, executive chef, Omaha Steaks shared that the quality of the meat is also what makes that slice of bacon the best. "Bacon is always a delicious treat, if properly cooked, but what makes a GREAT piece of bacon is the quality of the meat," Rose told us. "Truly great bacon should have a good mix of fat and meat in the marbling for the perfect mouthwatering balance of smoky, savory, and salty flavors."
Rose also warned against eating undercooked bacon.  "It can be tricky to order bacon just how you like it at a restaurant. Many restaurants pre-cook their bacon as a part of prep work and then throw it on the grill or cooktop to heat it up per order," Rose explained. "If this reheating isn't done properly, then the bacon can come out unevenly heated, or even burnt. It's always a red flag if the bacon comes out rubbery and pale, because this could mean that the bacon is undercooked. Properly cooked bacon should always have a rich color and at least a slightly crispy texture."
Also, look for bacon smoked with a particular wood. Smoking, Hedeman explains, "Can soften some of those more intense flavors. If you want to just talk about the dry-cured, dry-cured bacons that are kind of smoked can either take on a doubly intense kind of smokiness or they can be a little rounded out. Usually, it helps take off the saltiness a bit though when you smoke it, I find that it softens the salt and makes it more palatable, then more interesting."
"I personally love a thick-cut applewood smoked bacon for its versatility; the flavor profile pairs beautifully with many different recipes," adds Rose.
Here are the fast-food chains that are doing bacon right in terms of sourcing, preparing, and achieving the best smoke flavor.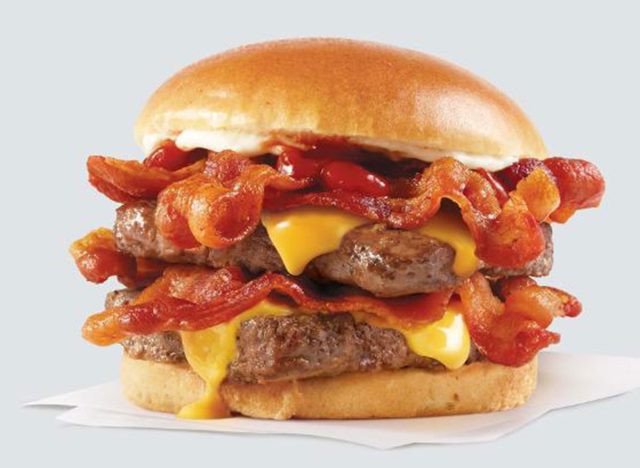 Wendy's proudly touts their applewood smoked bacon as the best in the biz, and we can't argue with the smoky flavors of the chain's Bourbon Bacon Cheeseburger. A Wendy's spokesperson told us, "As the number one seller of bacon cheeseburgers, no one does bacon like Wendy's. Cooked fresh daily in our ovens, our Applewood smoked bacon is smoked over the wood of apple trees which flavors the bacon with sweetness, fruitiness, and smokiness. You can taste the difference when you bite into items like our Jr. Bacon Cheeseburger, Baconator, and Maple Bacon Chicken Croissant."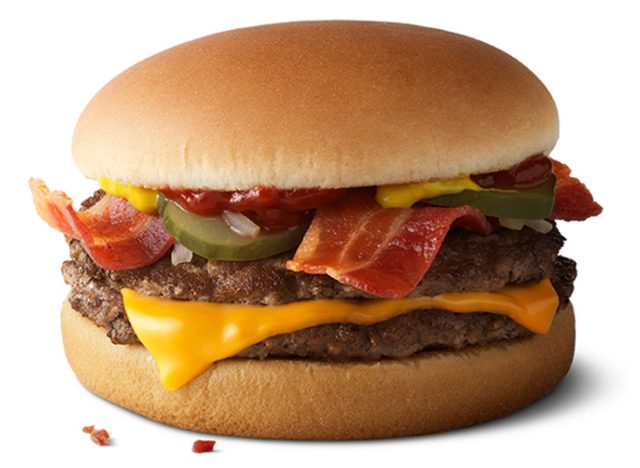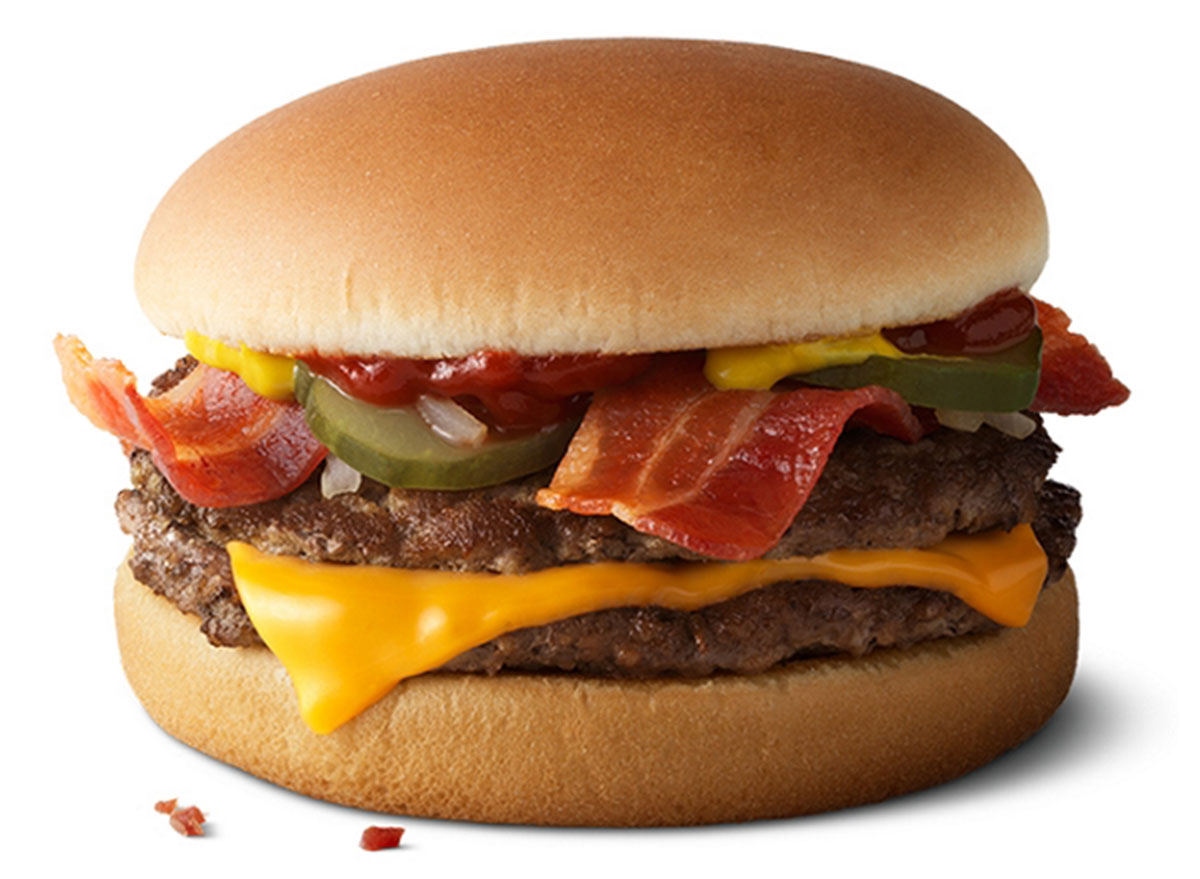 Mickey D's is another chain that serves what they describe as "crispy, applewood smoked bacon." Their tasty bacon, made with pork bellies, is available on the Quarter Pounder with Cheese Bacon, and on a bevy of breakfast sandwiches, including the Bacon, Egg, and Cheese McGriddle.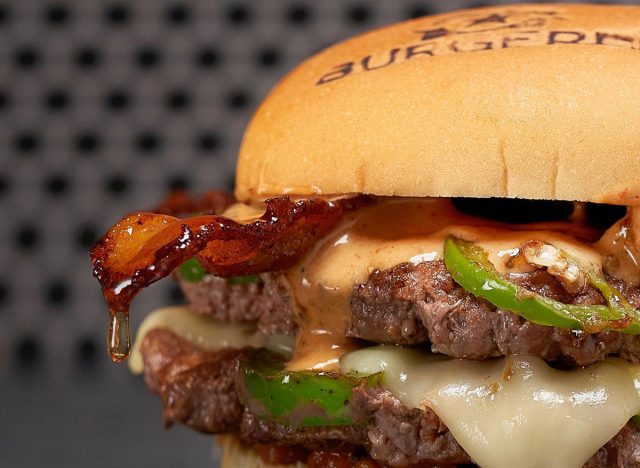 This national fast-casual chain focuses on offering "chef-crafted" top-notch burgers with specialty ingredients, and their Swag Burger, topped with thick-cut candied ghost pepper bacon (as well as charred jalapeños, sweet tomato relish, pepper jack cheese, and hot steak sauce) is a great example. Burger Fi states that all of their meat is all-natural, and has never (ever) been administered growth hormones, steroids, or antibiotics.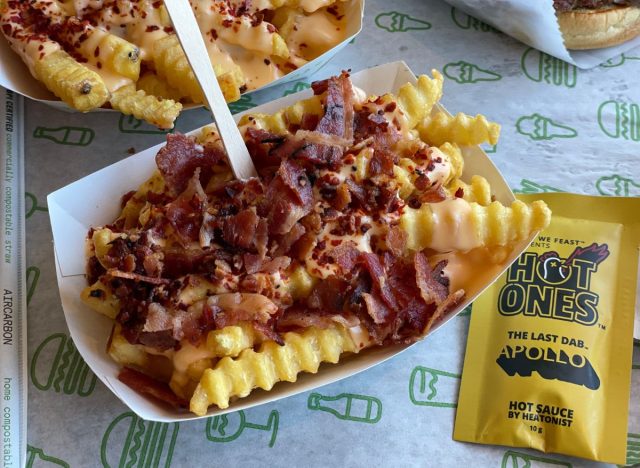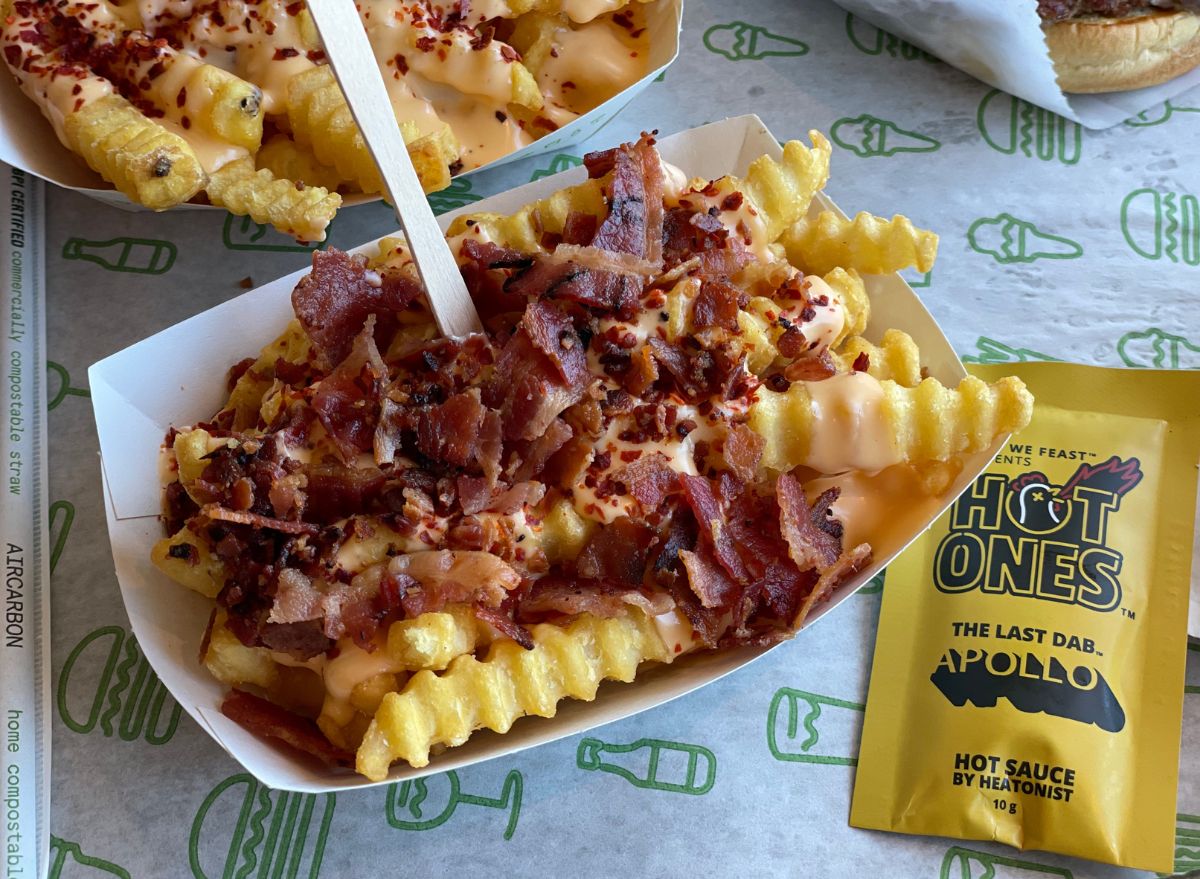 The well-regarded chain is known for excellent burgers and sandwiches, and their newish Avocado Bacon Chicken sandwich is a contender for a favorite. Fried chicken is topped with avocado and thick bacon sourced from Niman Ranch, for a flavor and texture bomb. 6254a4d1642c605c54bf1cab17d50f1e
Niman Ranch raises livestock traditionally, humanely, and sustainably and many feel they have some of the best meats available.  Additionally, all of Shake Shack's meat has been certified humane, with the pork containing no antibiotics, animal by-products in the feed, gestation crates, and a commitment to suppliers that raise and handle their pigs humanely, including access to the outdoors, if possible, and warmth and security if raised indoors.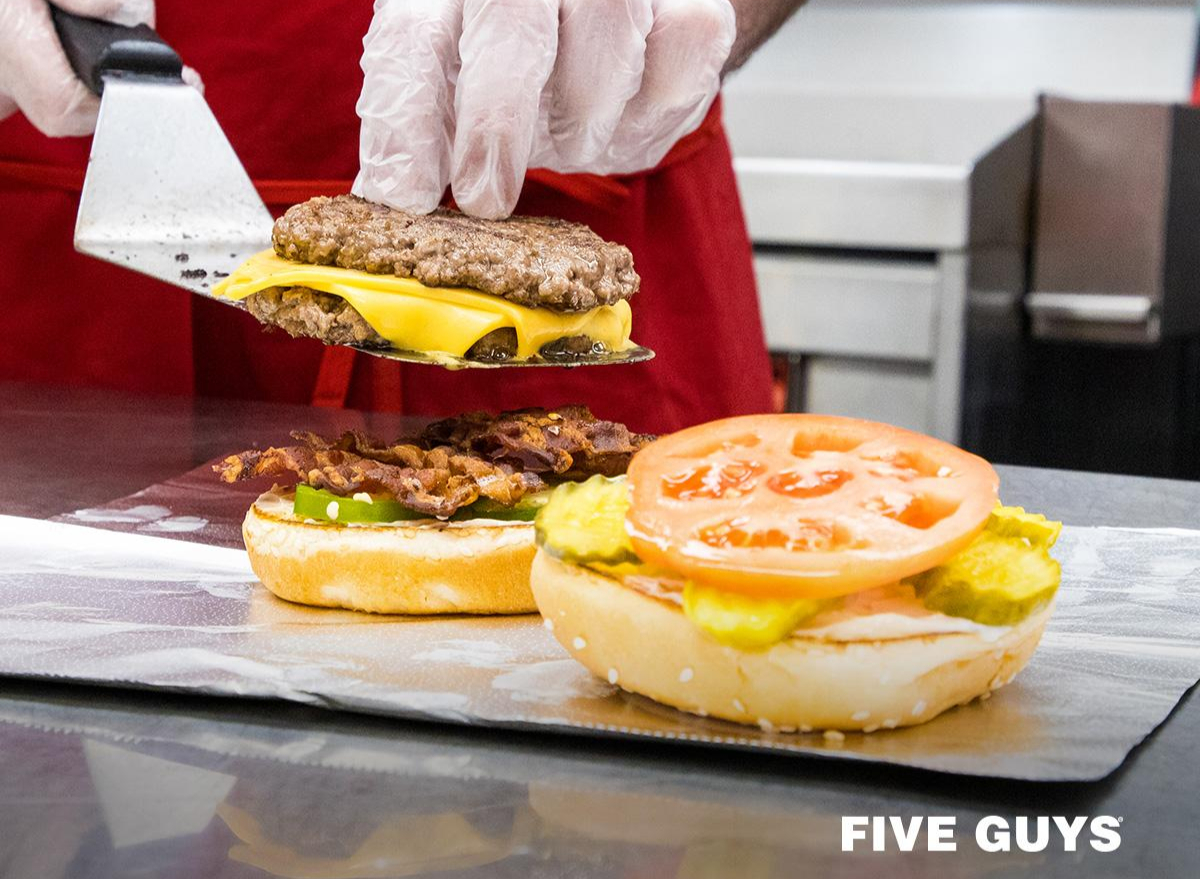 We love Five Guys because the burgers are so consistently good, but when topped with crispy applewood smoked bacon, which they cure with a mix of sugar and salt, they go to another level. Add grilled mushrooms or onions for even more flavor.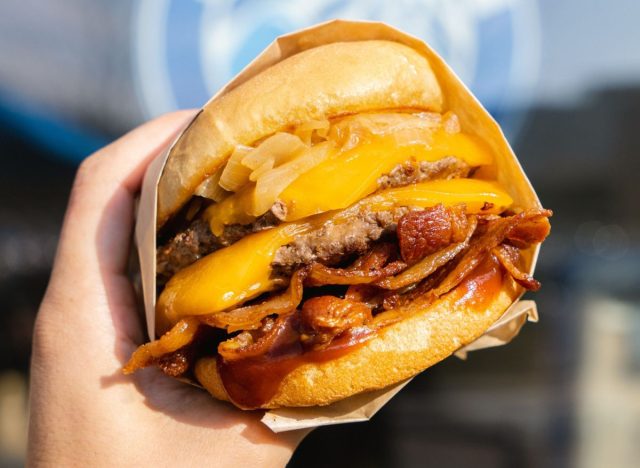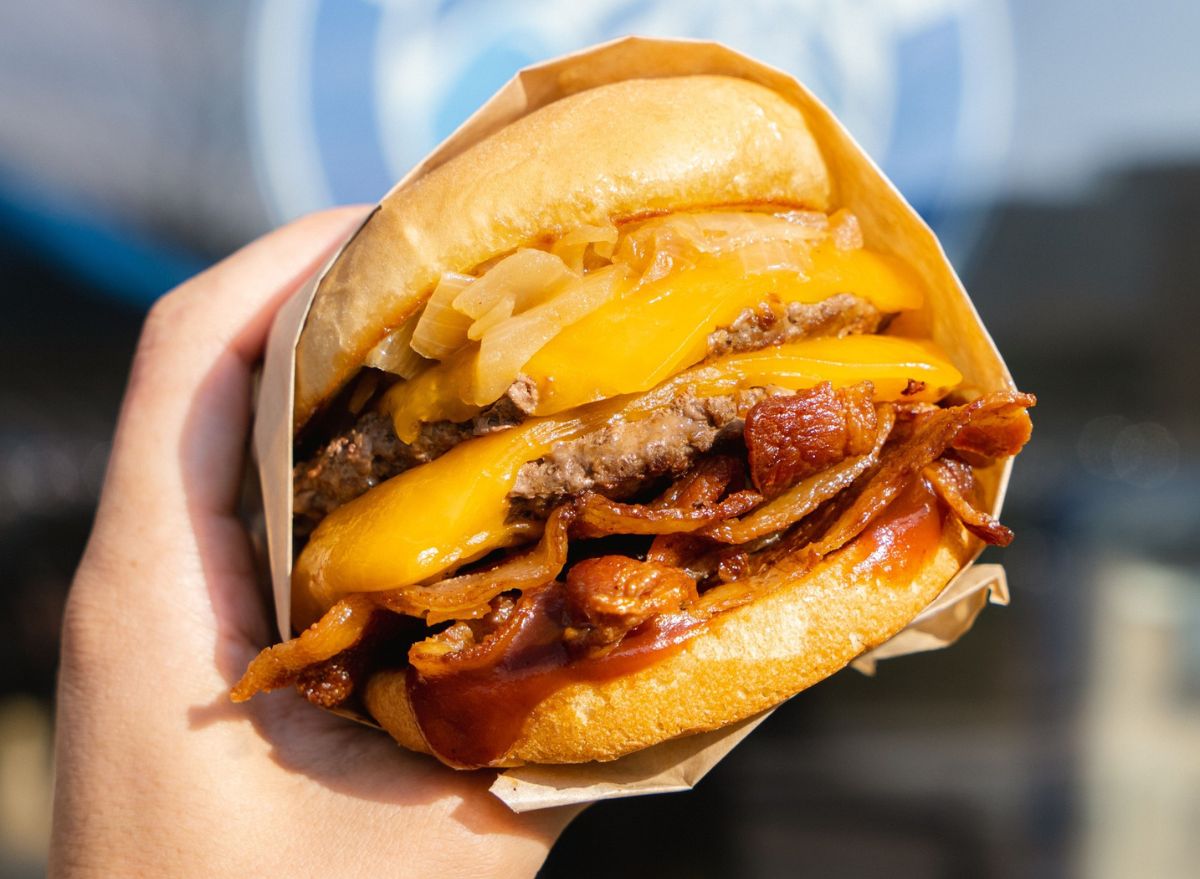 This east coast chain has a strong focus on organic ingredients, and that extends to the meat they source, which is USDA-certified organic, and raised without antibiotics, and their bacon is cured with sea salt and natural cane sugar. Try it on their BBQ  Bacon Cheeseburger, topping two organic, grass-fed beef patties along with cheddar cheese and BBQ sauce.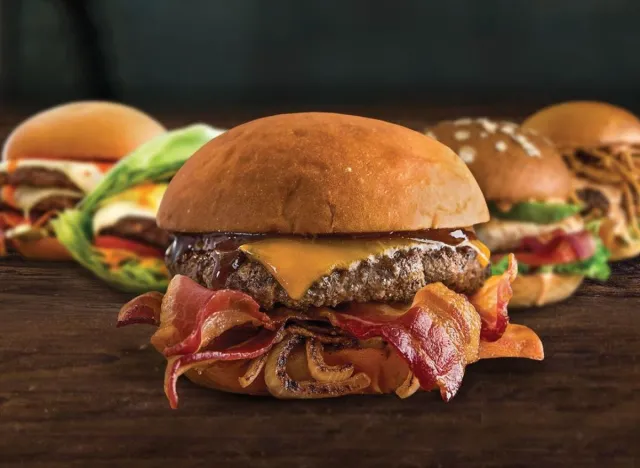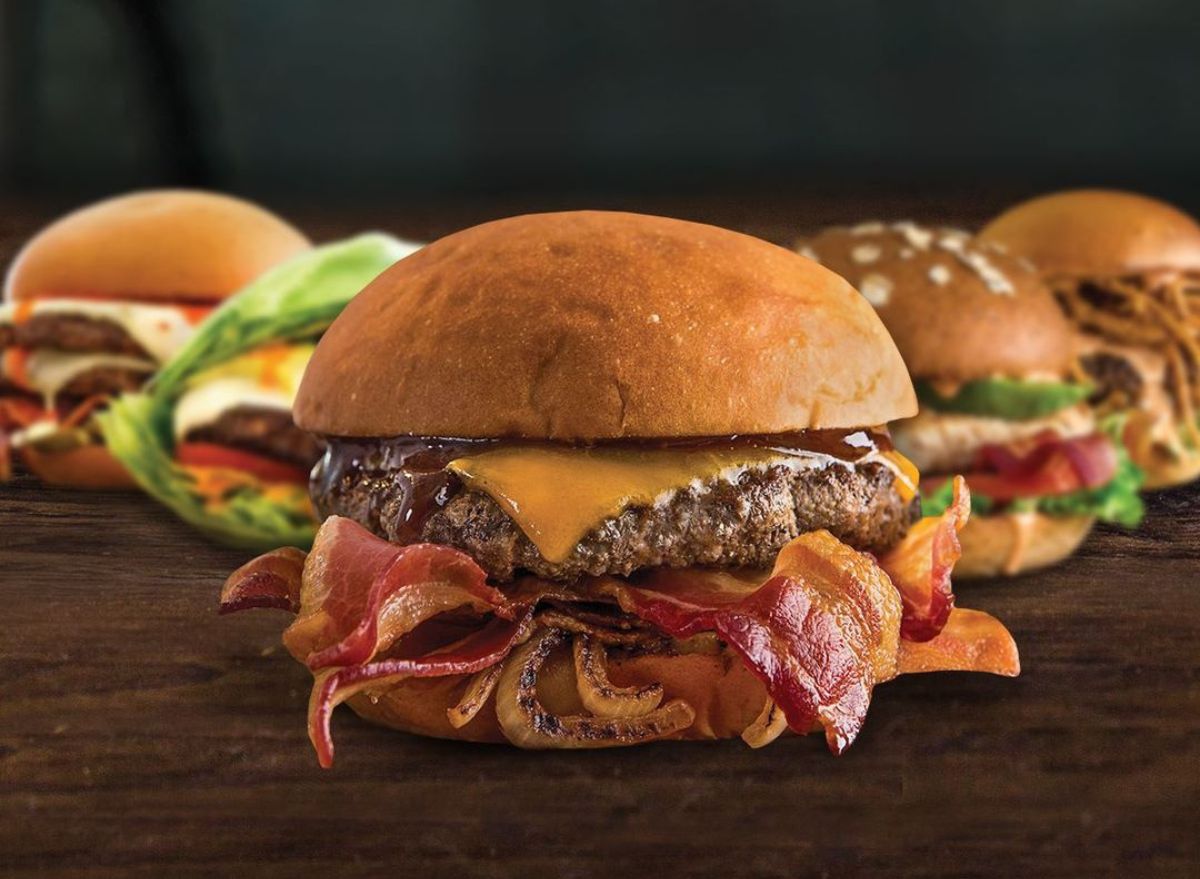 This fast-casual chain out of Texas—but with locations nationwide—serves only high-quality Angus beef in their burgers, and their applewood smoked bacon tops their new Hot Bacon Jam burger. It's also given a smear of bacon jam, for double the bacon punch.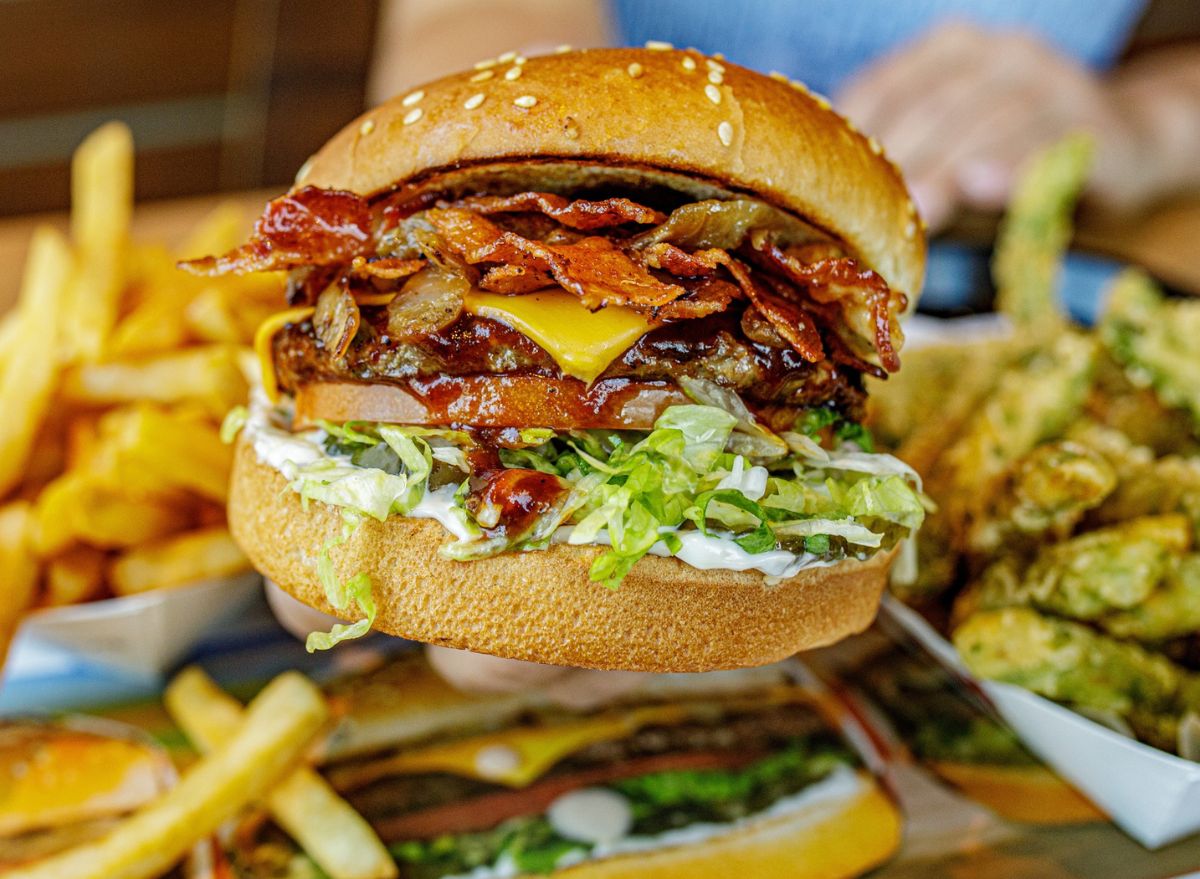 This West Coast chain—that's slowly moving across the country—takes pride in its made-to-order menu and its chargrilled "char" burgers. The BBQ Bacon Char with Cheese is topped with outstanding hickory smoked bacon, which, along with caramelized onions, gives this sandwich a huge dose of umami. The chain promises all of its ingredients are of the highest quality.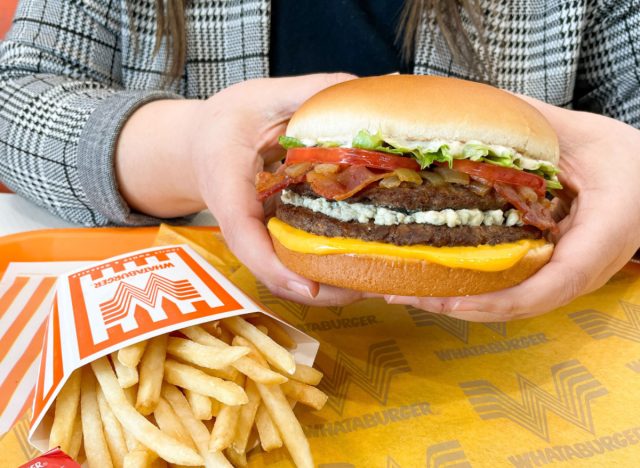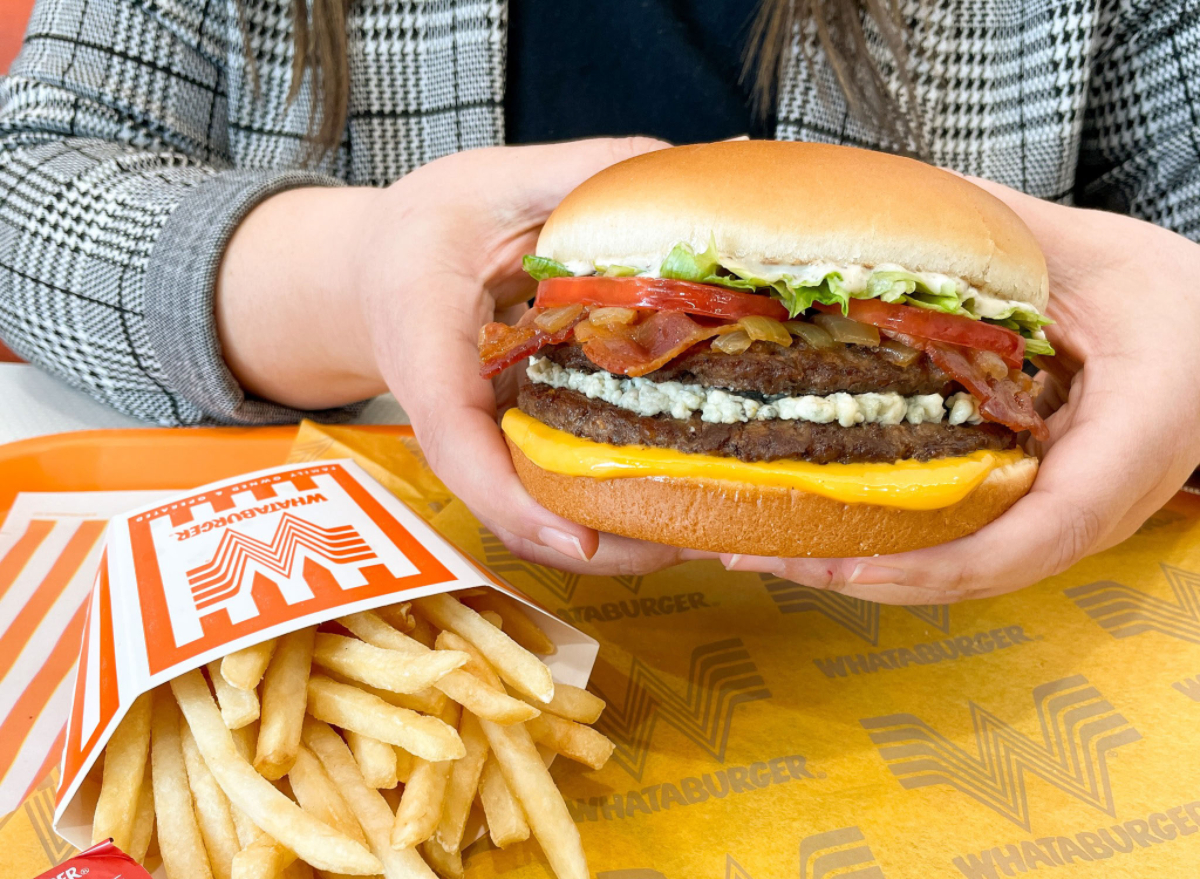 Not only does the Texas-based chain top its burgers with delicious bacon, but you can buy the hickory smoked bacon at H-E-B stores in Texas. We'd never suggest skipping Whataburger, but with their brand of bacon in hand, you can make a reasonable version of their sandwiches at home.
Tanya Edwards
Tanya Edwards is a seasoned food and health journalist, who has held roles at Yahoo Health as Managing Editor and at Food Network as Programming Director.
Read more about Tanya