8 Iconic Burger Joints That Serve Old-Fashioned Recipes
One spot uses the same cooking grease from when they first opened.
There's no doubt about it—hamburgers are delicious. Topped with grilled onions or smothered in cheese, this delightful dish is known as one of America's tastiest comfort foods. Although plenty of newfangled, modern burger spots pop up each year, sometimes you just want to sit down and enjoy a classic. Because of this, we dug deep to find some of the oldest burger restaurants in the country that grill up iconic recipes.
Some of these places have been around since the turn of the century and have menus that have stayed the same since then. Others still use their vintage recipes but have incorporated modern choices into their menus in recent years to draw in new customers. There's even one famous 100-year-old burger joint that literally uses the same cooking grease as it did when it first opened. These restaurants all have the same thing in common—they serve top-notch burgers with a side of history.
From the restaurant that's considered to be the inventor of the American hamburger to award-winning spots that have become neighborhood landmarks through the decades, here are eight burger joints that still serve old-fashioned recipes. Bon appetit!
Louis' Lunch – New Haven, Connecticut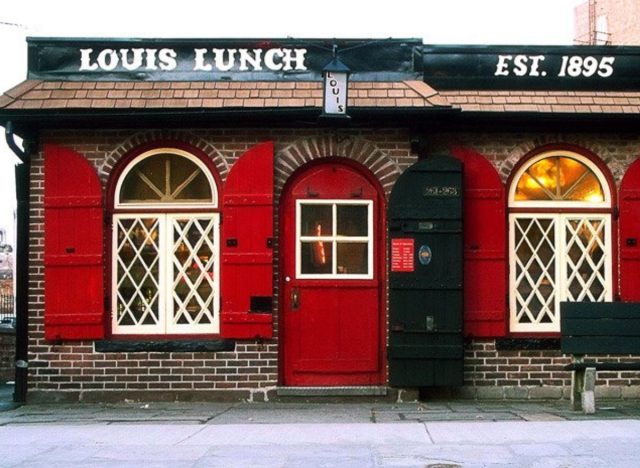 Considered the birthplace of the American hamburger, Louis' Lunch has been serving this delicious sandwich for over 125 years. People travel from far and wide to get a taste of their iconic burgers, made from five different types of meat (ground daily) and then cooked to order using the shop's 100-plus-year-old cast-iron grills. Today, the restaurant is 4th generation-owned and has been featured on both the Travel Channel and the Food Network.
Dyer's Burgers – Memphis, Tennessee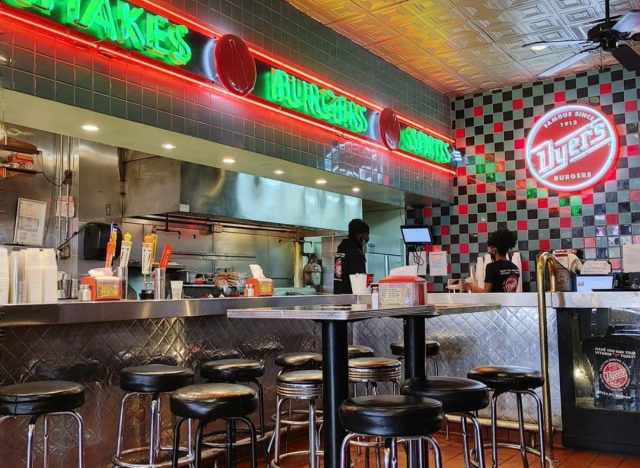 Dyer's has been serving up delicious burgers since 1912 using the same cooking process its founder used over 100 years ago. It's believed that the "secret" ingredient is the restaurant's century-old cooking grease, which gets strained daily. In fact, this grease is so vital that it has been transported over to Dyer's other Memphis locations (via police escort) so that the restaurant's outposts can make deliciously juicy burgers, too.
White Manna Hamburgers – Hackensack, New Jersey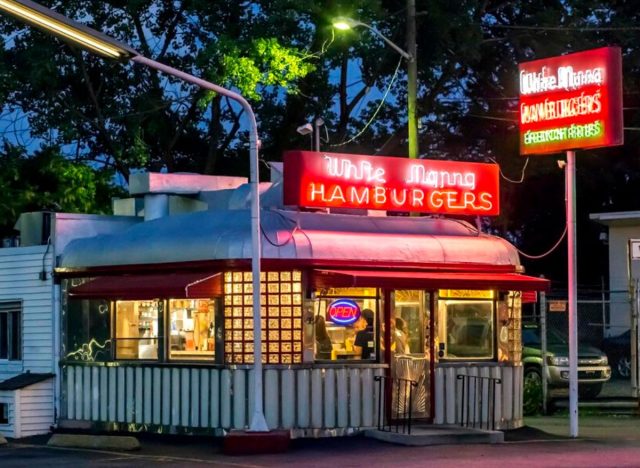 If you want an award-winning slider that will transport you back in time, you must check out White Manna Hamburgers in New Jersey. Initially founded in 1939 at the World's Fair, these mouth-watering burgers are made using perfectly seasoned ground patties, pillowy-soft buns, and optional grilled onions. White Manna burgers are so good that they've been featured in the New York Times and on the Food Network and Travel Channel.
Big Earl's Greasy Eats – Cave Creek, Arizona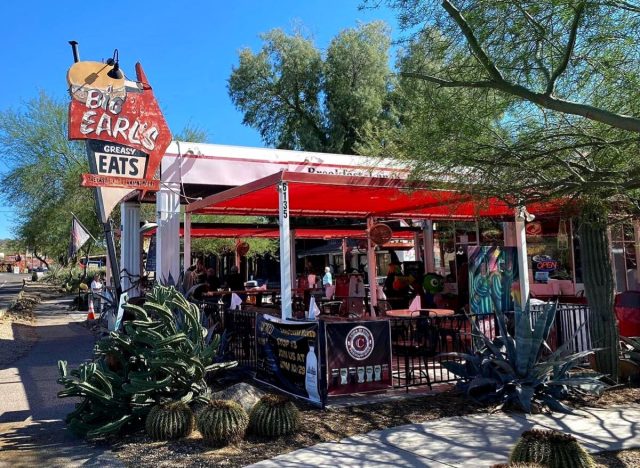 Voted North Valley's Best Burger three consecutive years in a row, Big Earl's Greasy Eats is a must-visit burger joint in Arizona—it's been crafting delicious melt-in-your-mouth burgers since the 1930s. The restaurant, which was born out of a gas station, uses hormone-free meats, freshly baked buns, and real mayonnaise and chops all its vegetables by hand. Be sure to try the Big Earl Burger, that's made with Black Angus beef, pickles, and seasoned mayo.
Stanley's Burgers – Central Falls, Rhode Island
For nearly 100 years, Stanley's Burgers has been a Rhode Island staple. Started by a Polish immigrant named Stanley Kryla, the burger joint still makes an impressive list of burgers today—including the double mushroom burger, double bacon burger, and the iconic Stanley's burger.
Lankford's Burgers – Houston, Texas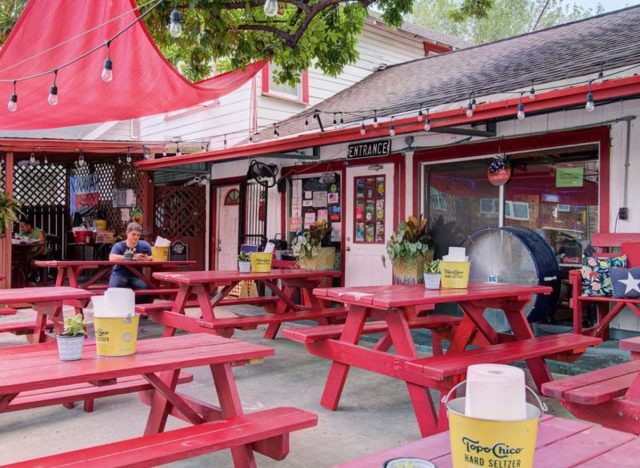 Lankford's, which started as a grocery market store in the 1930s, is known as one of the best places in Houston to pick up burgers. Lankford's burgers are truly out of this world, made using ingredients like pimento cheese, brisket, sausage, and sunny-side-up eggs. Perhaps you've seen them on Diners, Drive-Ins, and Dives.6254a4d1642c605c54bf1cab17d50f1e
Cozy Inn – Salina, Kansas
Cozy Inn makes, you guessed it, incredible comfort food, including top-tier burgers. The spot opened in 1922, when its founder, Bob Kinkel, began making coin-sized burgers after getting inspired by White Castle. Over 100 years later, Cozy Inn's pint-sized sliders are still one of the most popular burgers in town.
Red's Giant Hamburg – Springfield, Missouri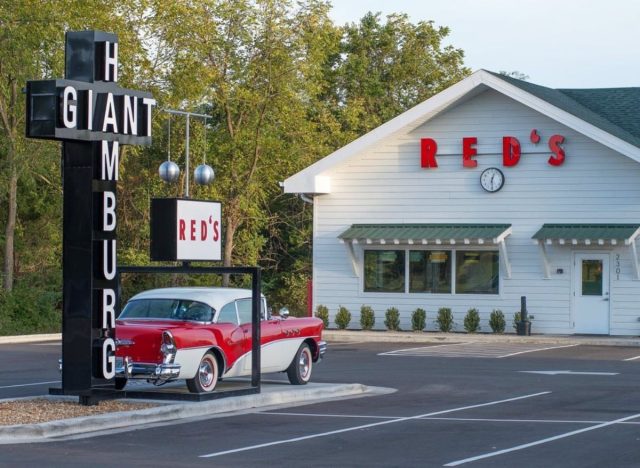 Not only does Red's Giant Hamburg in Springfield make some of the best burgers in the state, but the spot is also the world's oldest drive-thru restaurant. Started in the 1940s, the eatery is known as a Route 66 legend until this day. Be sure to order a side of their chili and a root beer float if you stop by.