7 Fast Food Dishes You Had No Idea Existed
This one is for the people that always order the same meal at their favorite fast food restaurants.
When you think of your favorite fast-food brand, what's the first menu item that comes to mind? For McDonald's, maybe it's the Big Mac and for Wendy's, it's likely the Frosty, right? Oh and at Burger King, it has to be the Whopper. Yes?
But how about some of the lesser-known gems that are hidden on some of these popular fast food restaurants' menus? We think these items deserve a little shout-out, too. Below, we've included seven fast food dishes and beverages that you probably didn't even know were on the menu.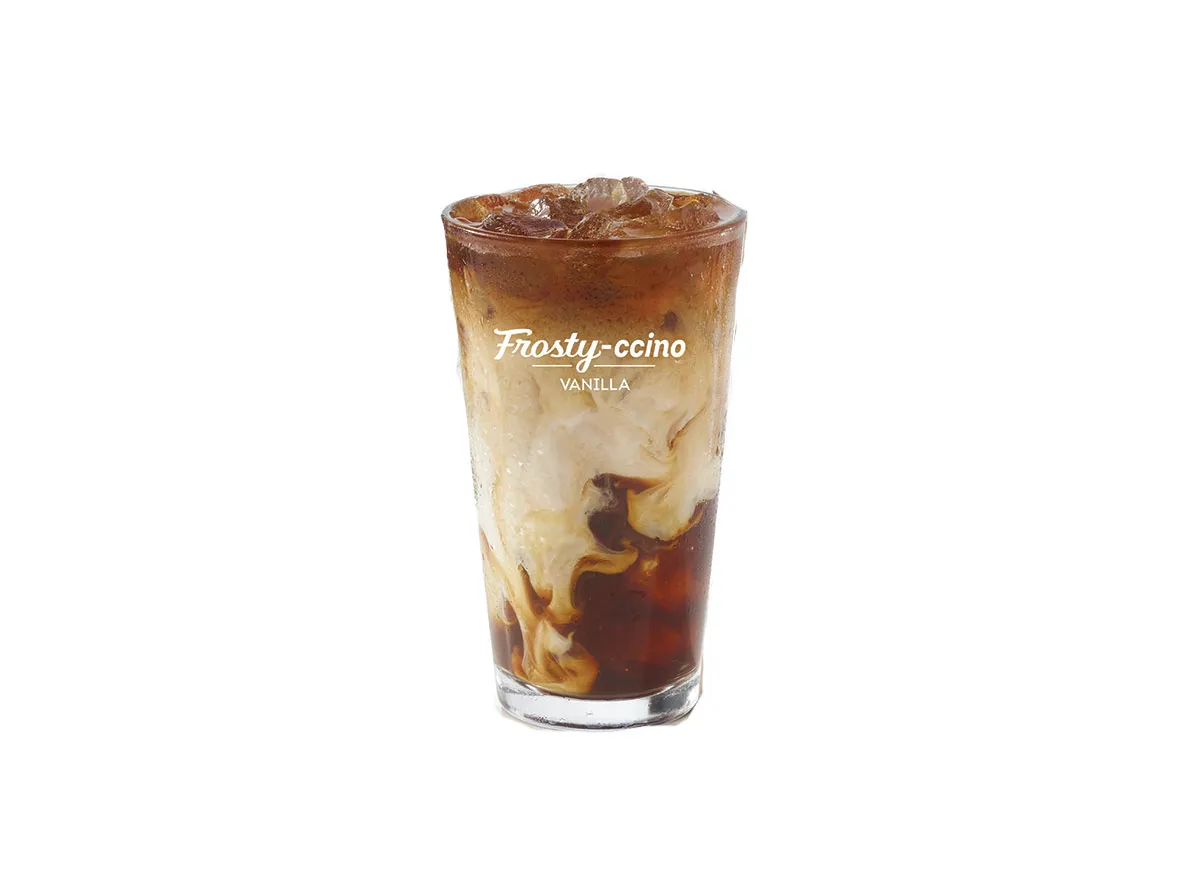 You grew up with Wendy's beloved chocolate (or vanilla) Frosty, but have you tried the Frosty-ccino? At the beginning of March, Wendy's rolled out an all-new breakfast menu, and one of the 22 new items included a coffee beverage inspired by both the Frosty and Starbucks' own Frappuccino. Of course, nothing can match the longstanding Frappuccino, but the Frosty-ccino is still very delicious and refreshing. At Eat This, Not That! we prefer the Frosty-ccino as it has significantly fewer calories, fat, and sugar than its vanilla Frappuccino counterpart. Try it yourself to see which beverage reigns supreme.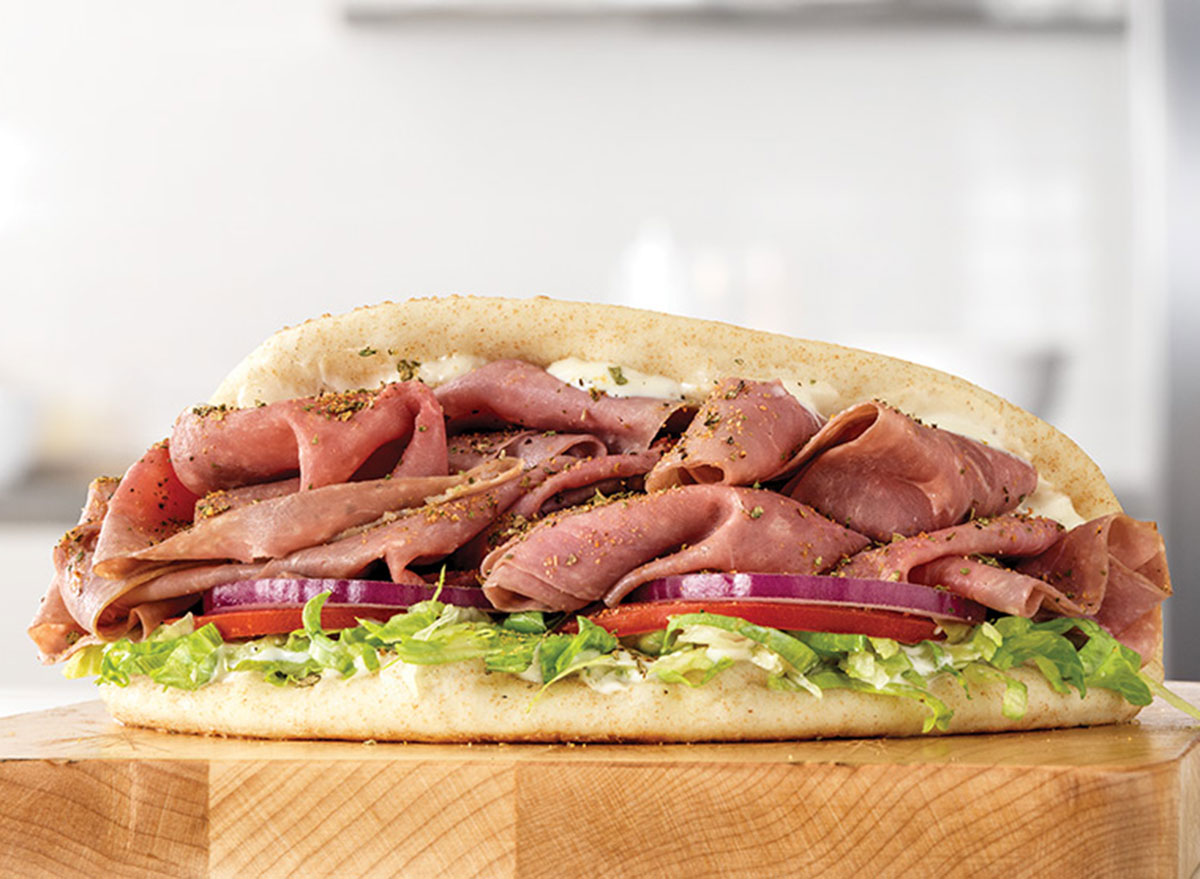 Arby's is known for its classic roast beef sandwiches, seasoned curly fries, and its creamy Jamocha shakes. However, something you may not have known about the fast-food chain is that it offers a Roast Beef Gyro wrapped in pita and topped with the traditional works: Tzatziki sauce, Greek seasoning, red onions, tomatoes, and shredded lettuce.
McDonald's Guava & Creme Pie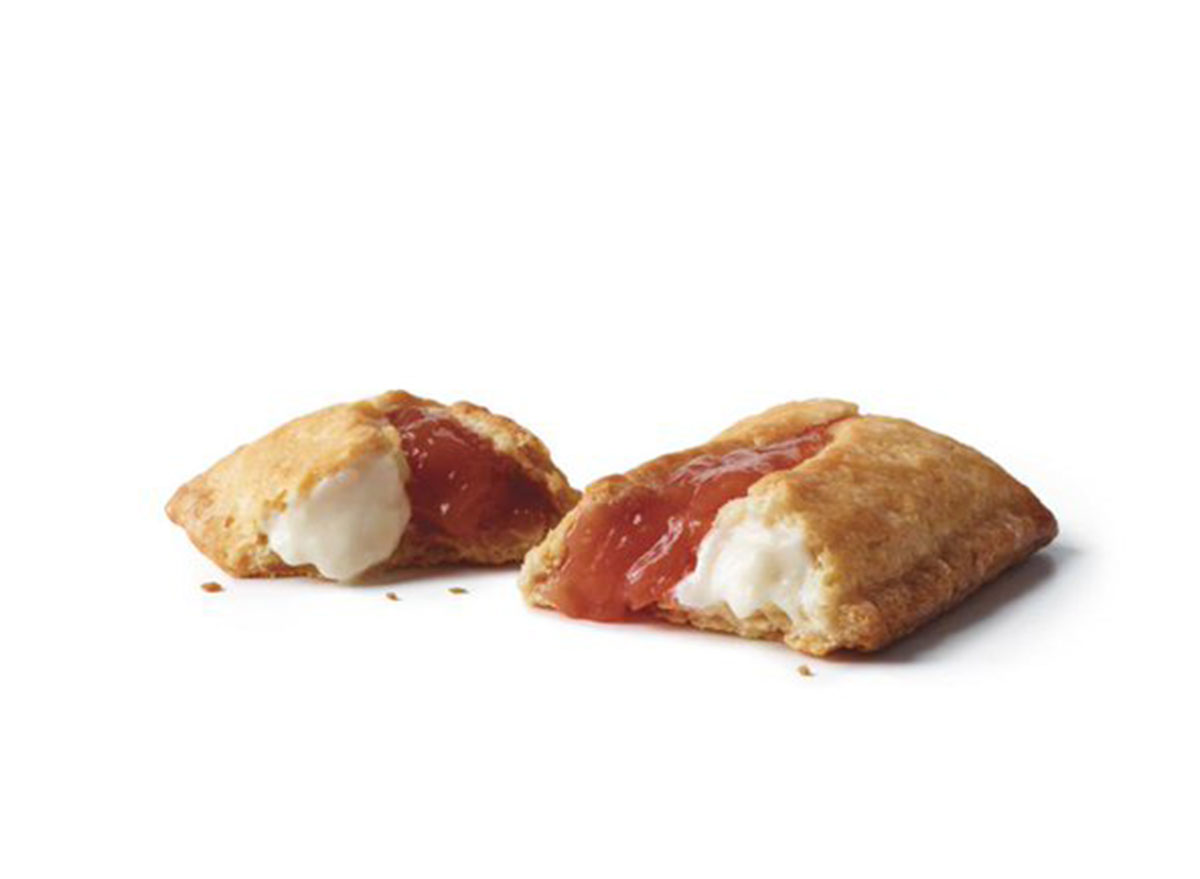 McDonald's fans living in Florida have likely seen this dessert before, with the trend (allegedly) first popping up in 2016. However, the special pies recently reemerged in select McDonald's locations across the U.S. Keep your eyes peeled for it the next time you go through the drive-thru window!
Popeye's Buffalo Ranch Tenders
Last week Popeye's introduced Buffalo Ranch Tenders for a limited time this summer. They are a part of a special $5 combo meal, which includes three classic tenders marinated in Louisiana seasonings and drizzled in a brand new spicy Buffalo Ranch sauce. You also get a choice of one side, one biscuit, and buttermilk ranch sauce for dipping.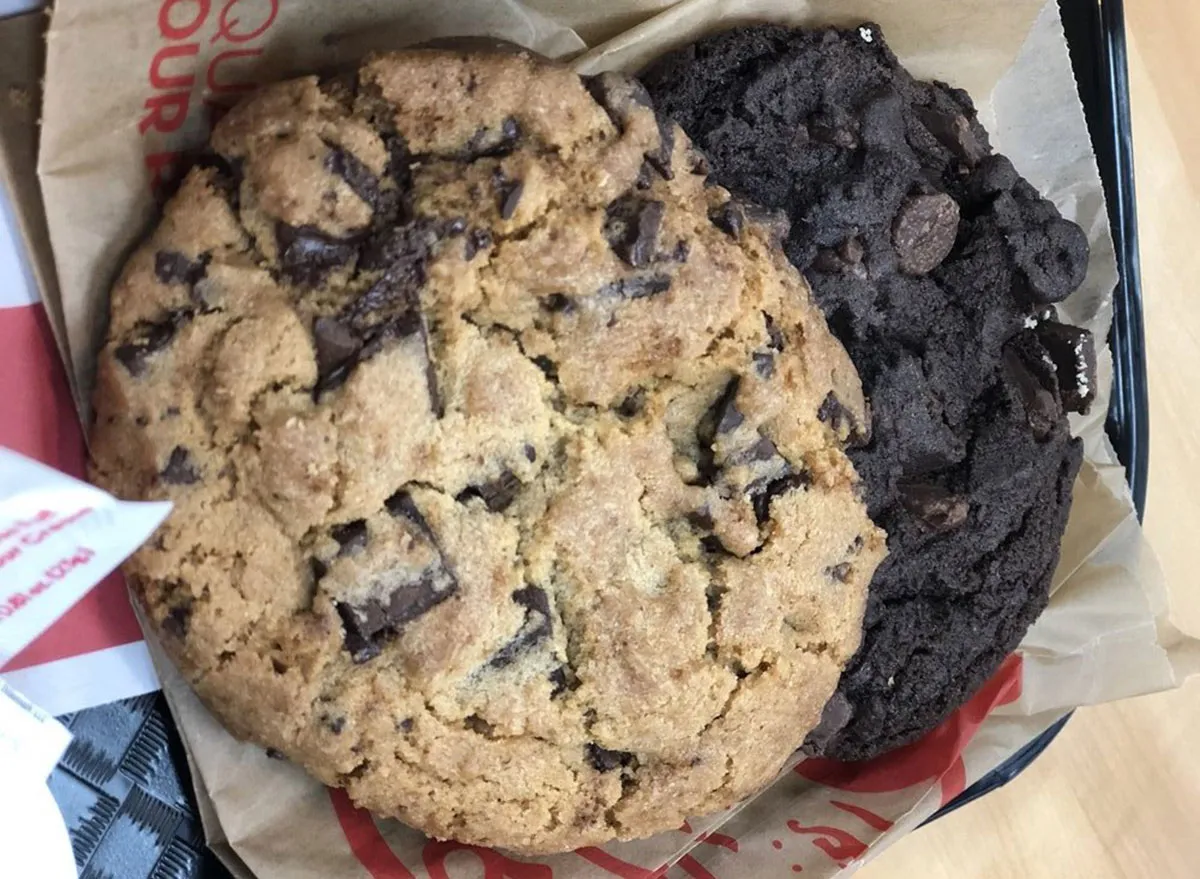 Wait, Wendy's sells cookies? In 2017, the popular fast-food chain dropped Double Chocolate Chip, Chocolate Chunk, and Sugar Cookies, each of which contains between 290 and 330 calories. Oh, and did you know Wendy's also has a Frosty Cookie Sundae? As the name would suggest, the sundae is made with a vanilla Frosty base and topped with bits of the Chocolate Chunk cookie and drizzled with Ghirardelli Chocolate Sauce.
Burger King's PB&J Jamwich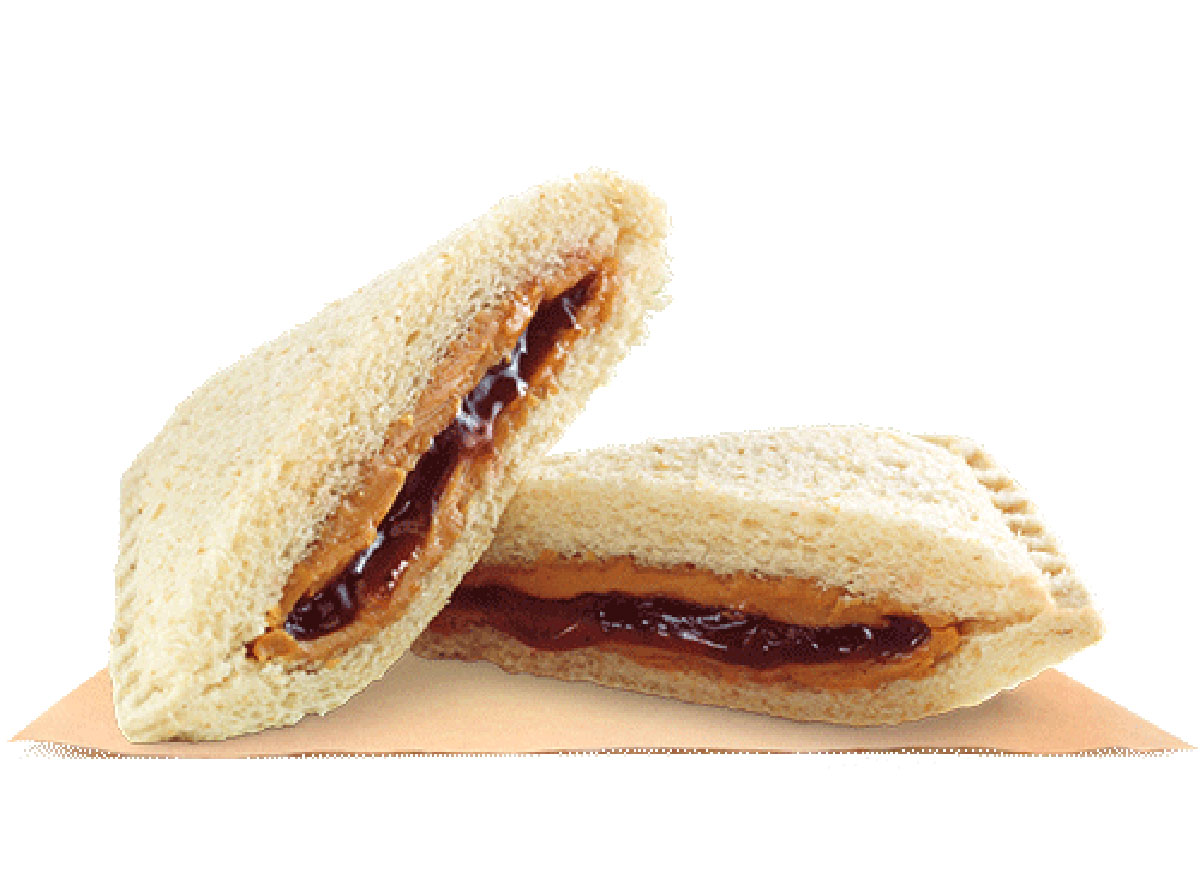 The PB&J Jamwich is one of the kids' meal offerings at various (but not all) Burger Kings across the country. It also happens to be the only vegan kids' meal option at Burger King.
Five Guys Bacon Milkshake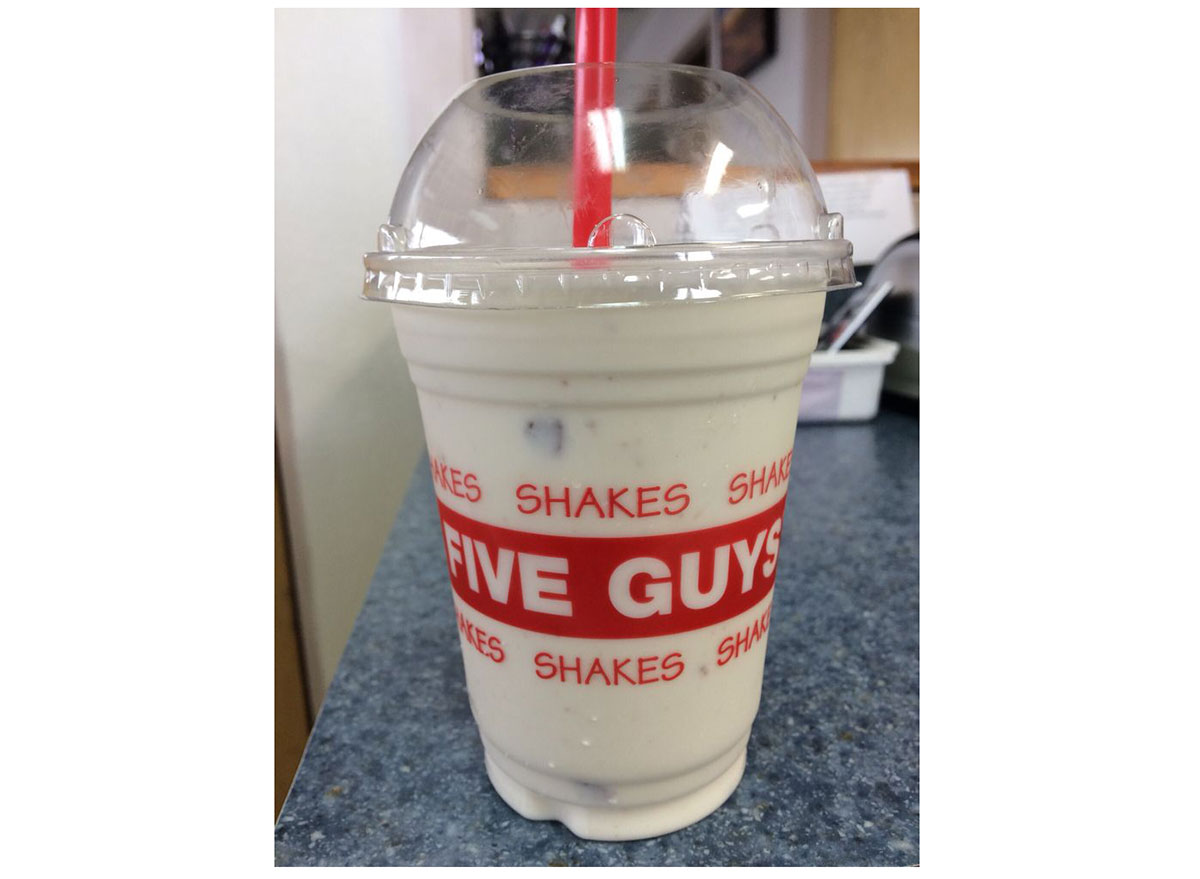 Five Guys is well-known for its loaded burgers and hot dogs and Cajun-style French fries, but a menu item that often gets overlooked is its Bacon milkshake. Yep, that's right bacon milkshake. So, what's in this sweet and savory dessert? The base is made of malted milk, strawberries, chocolate fudge, cocoa sauce, coffee, peanut butter that's sweetened with honey, salted caramel, bananas, Oreo cookies, Amarena sour black cherries, and crumbled Applewood Smoked bacon.6254a4d1642c605c54bf1cab17d50f1e