All the Menu Items Fast-Food Chains Stopped Selling This Year
This year was met with a lot of change, and even fast-food menus saw some major losses.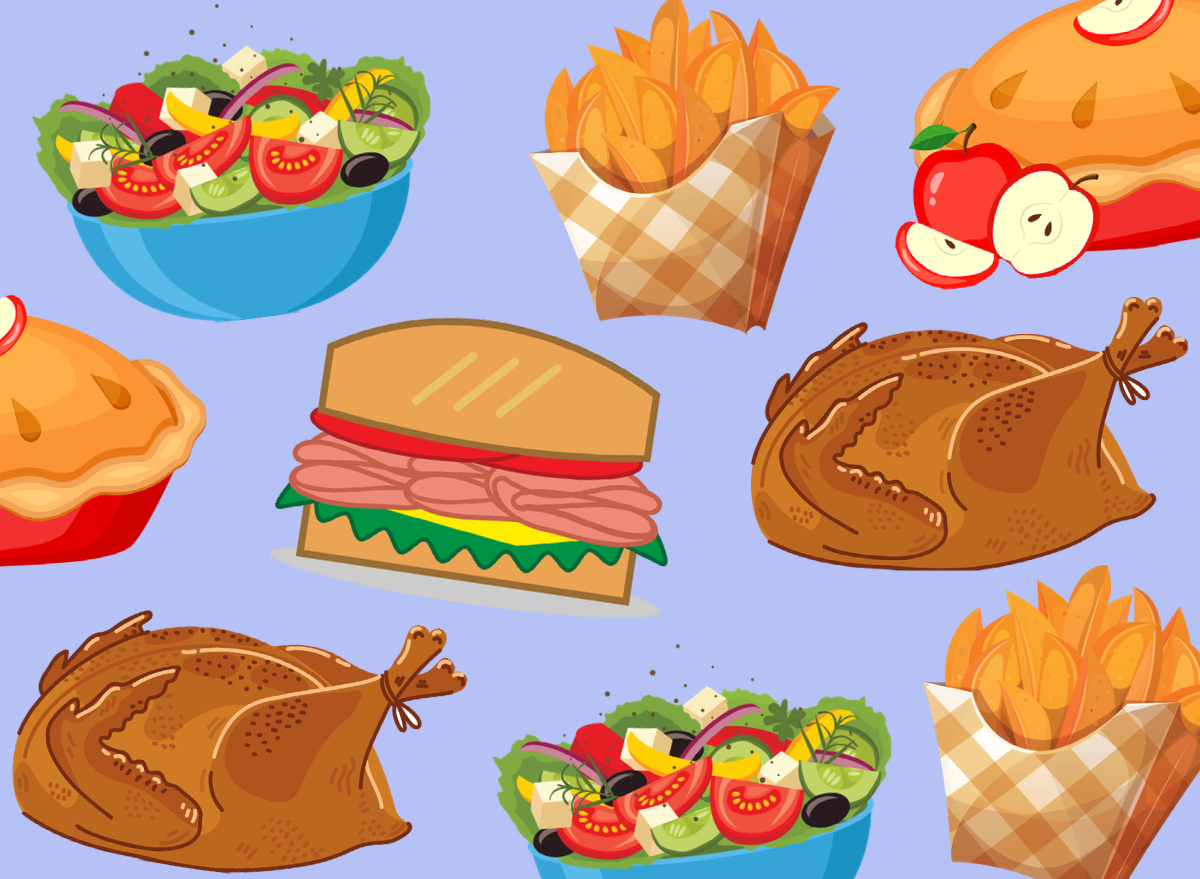 This has undoubtedly been a hard year, which means many people turned to comfort food. Fast food can fill the void, and it's a sigh of relief to get a taste of your favorite dishes, especially one that has maybe even been around since you were a kid. (We're looking at you, Taco Bell potatoes.)
But instead of giving the people what they want, some fast-food restaurants nationwide decided to downsize their menus and put many beloved menu options on the shelf with the McDonald's pizzas of yore. Hey, it really was a tough year for everyone.
To conclude a year everyone would much rather forget for the most part, here are all of the delicious fast-food items that were sadly discontinued in 2020. So you can say your final goodbye. And in case you need more of a reminder of other ways this year has been unlike any other, here are 15 Worst New Fast-Food Menu Items of 2020.
Dutch Apple Pie at Burger King
We have to give Burger King a pass here; it didn't mean to break our hearts. In a statement, a spokesperson said, "Burger King restaurants will no longer be offering the apple pie as part of our dessert menu since our supplier is no longer producing the product."
Now, your sweet tooth will have to settle for a milkshake, ice cream, or Hershey's Sundae Pie, although it just isn't the same as that gooey apple filling cradled in flakey pie crust.6254a4d1642c605c54bf1cab17d50f1e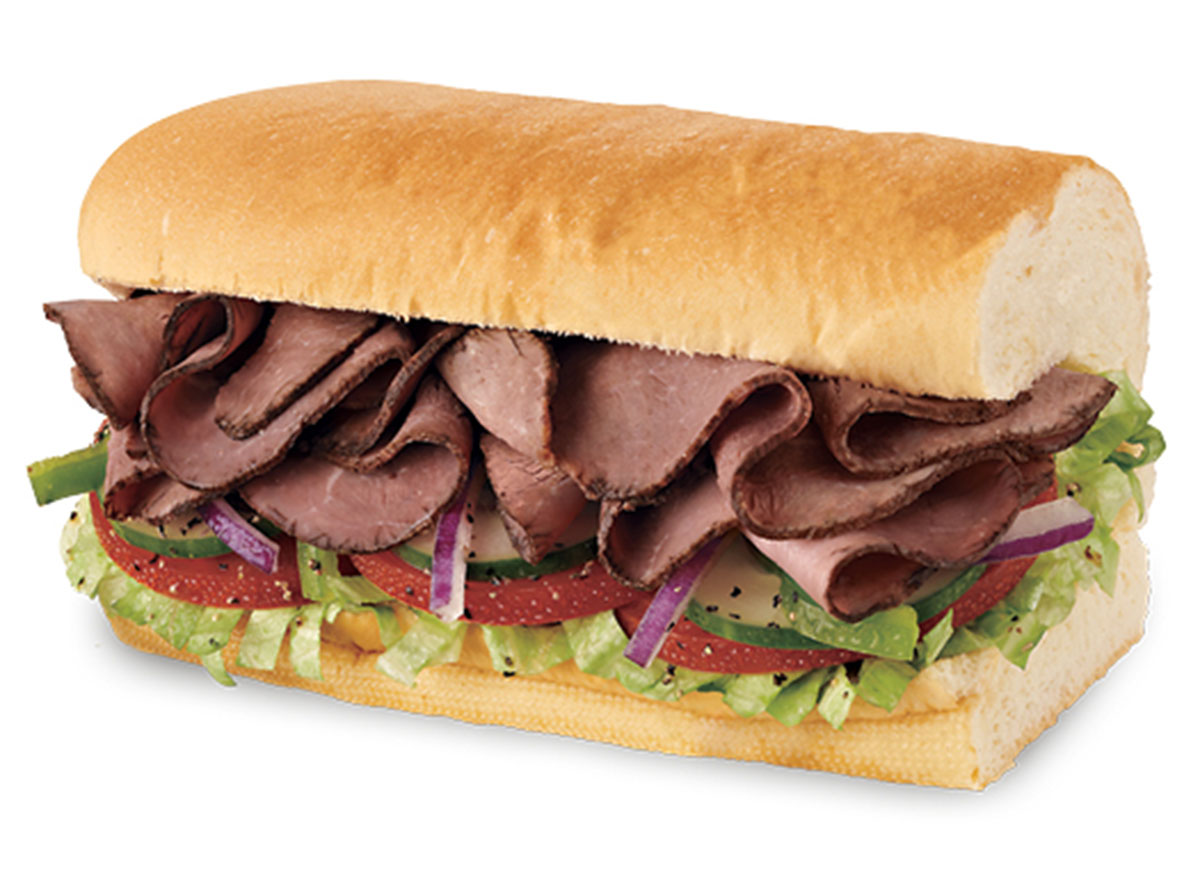 Without much warning, Subway kept its removal of roast beef from its menu pretty low-key, but those who went to order their favorite sandwich were quick to spread the word.
Twitter lit up with annoyed fans who found that their local Subway suddenly no longer carried the roast beef. Although the restaurant didn't release a statement on the decision, experts have speculated the reason is cost.
However, it seems Subway is already working on new menu items. New, limited options include spicy BBQ Chicken and Frank's Red Hot Buffalo Chicken subs.
Rotisserie Chicken at Subway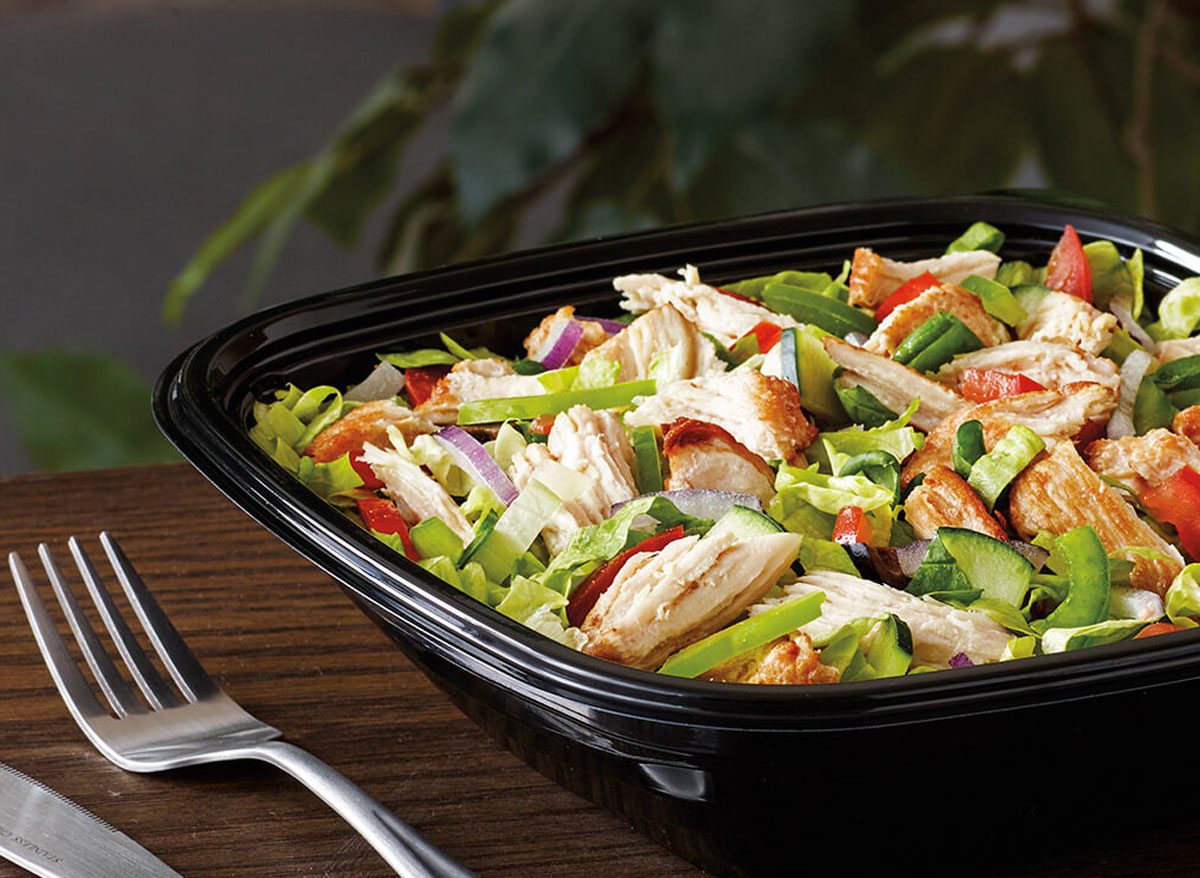 Along with the roast beef, Subway's rotisserie chicken was also removed from menus in 2020 without any details from the company. Twitter users were up-in-arms again, with one user saying Subway employees were even confused by the removal of this top-seller. Cost is again the assumed reason for removal, as the rotisserie chicken is likely more expensive than Subway's other chicken products, which include fillers to reduce the sourcing price.
Looking for more helpful tips? Your ultimate restaurant and supermarket survival guide is here!
Perhaps the slightly less controversial move to remove potatoes from the menu (have we mentioned Taco Bell?!), KFC decided to swap its thick-cut potato wedges for traditional French fries.
There's only room for one potato in this town, and after testing its new Secret Recipe Fries, KFC outlawed the potato wedges. Instead, carb-lovers can order fries "seasoned with a secret blend of herbs and spices and fried to crispy perfection," that KFC says have been 60 years in the making. Okay, fine—that actually doesn't sound like a terrible swap.
Buttermilk Chicken Tenders at McDonald's
When you think of chicken at McDonald's, McNuggets probably come to mind. But the fast-food giant's buttermilk chicken tenders are in a league of their own.
But they also have a tumultuous past. These chicken tenders debuted as Chicken Selects in 2004 and were removed nine years later. They returned in 2017 as Buttermilk Chicken Tenders (admittedly a much more appetizing sounding name) and it was clear how much customers loved them, as they sold out and have been on menus since … until now.
McDonald's pared down the menu during COVID-19, though, and these beloved chicken tenders are "temporarily" removed. But fans are speculating this menu item is simply just gone for good.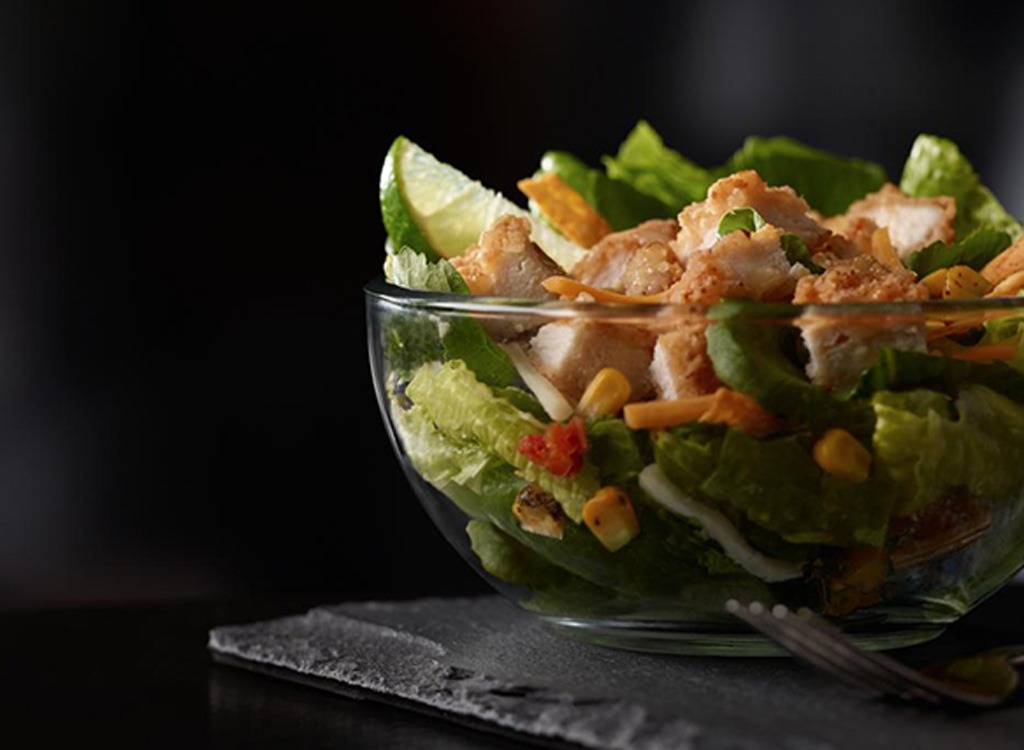 Thinking of ordering a lighter entrée or side at McDonald's? Think again.
In the spring, salads were removed with items like the Buttermilk Chicken Tenders because of the pandemic. Simplifying the menu also made operations more efficient during uncertain times. But over the summer, some of the removed items were put back on the menu.
Salads, one of the lesser ordered items at McDonald's, still have not returned to the menu. It seems like they might not come back.
In a tweet, one user asked, "Didn't @mcdonalds used to have side salads n stuff?" to which the restaurant responded, "We miss it too, we hope you find a new favorite soon."
Grilled Chicken at McDonald's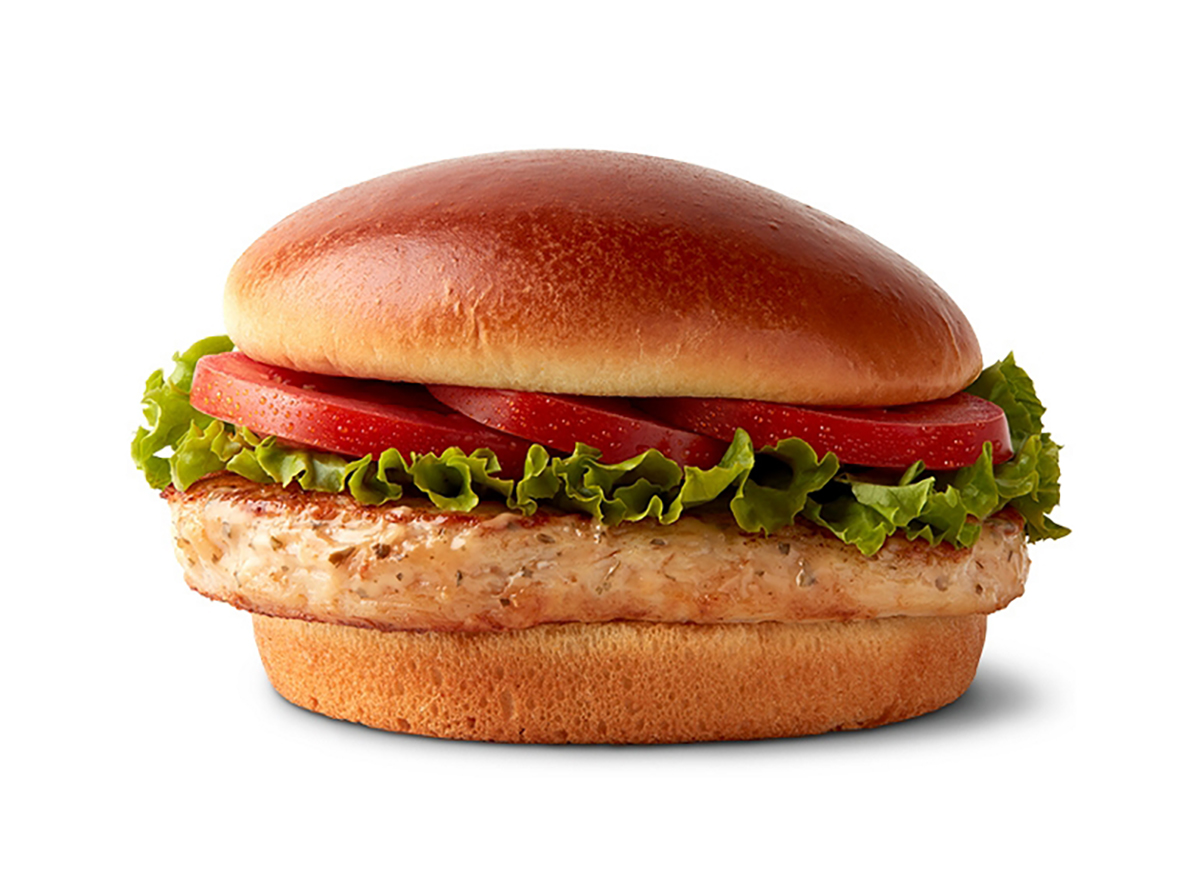 While other restaurants are offering more and more healthful, nutritious options, McDonald's nixed not only the salads, but the grilled chicken sandwich and seemingly healthier sides, like the yogurt parfait.
The grilled chicken sandwich is yet another menu item removed during the pandemic that fans wonder if it will ever return, or if it will go to the graveyard along with pizzas and McWraps. At least we have the McRib—sometimes?
Basically Everything at Taco Bell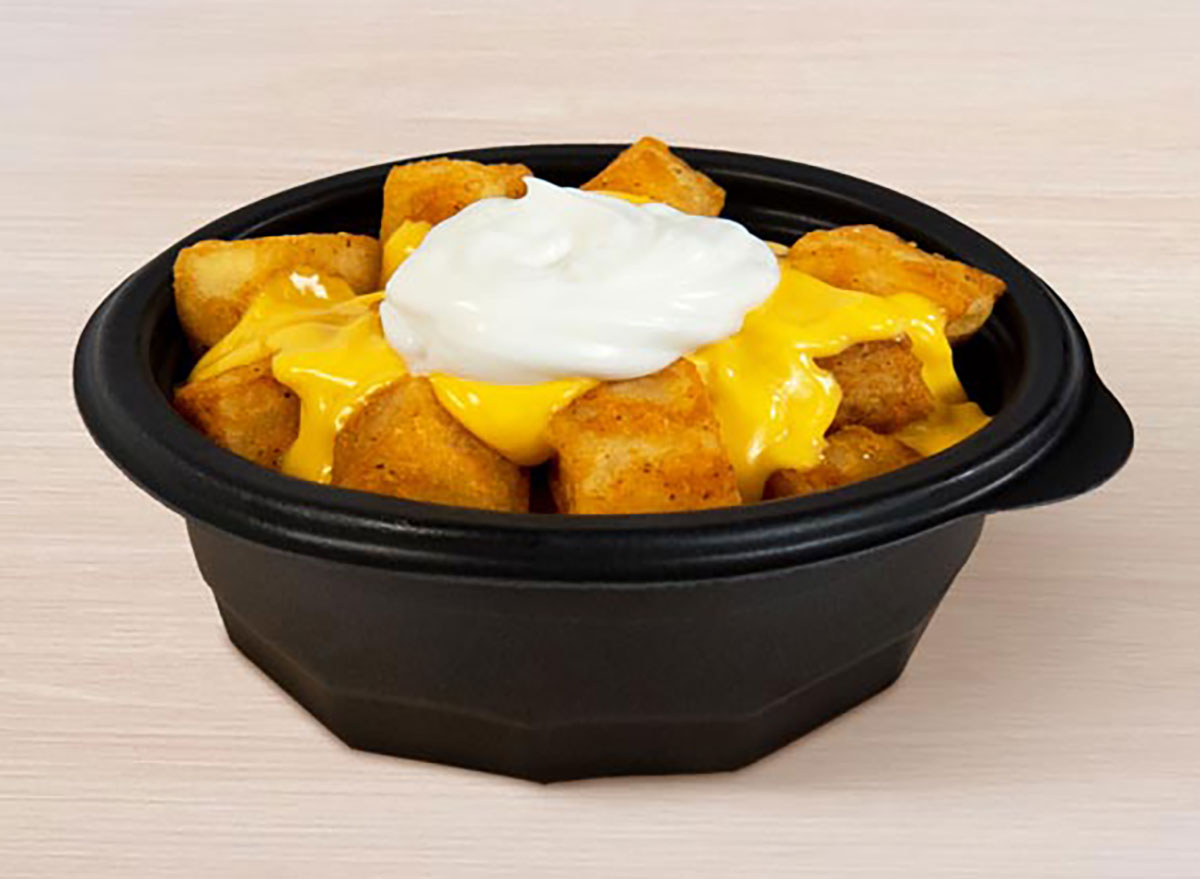 Taco Bell made headlines this year when it decided to majorly cut its menu, and many fan favorites were given the axe. This year, the chain restaurant removed potatoes, which means everything from the Cheesy Fiesta Potatoes to the Spicy Potato Soft Taco are no more.
It didn't stop there, either. That delicious Quesarito? Gone. Triple-Layer Nachos and Nachos Supreme were also removed from menus, along with the Beefy Fritos Burrito, the 7-Layer Burrito, and the Spicy Tostada.
Mexican Pizza at Taco Bell
If that wasn't enough, Taco Bell then announced the final menu item that would be removed in 2020 was the Mexican Pizza. There was even an online petition started to convince the chain not to get rid of this beloved item, but in November, the menu item was no longer available. If that's not betrayal, we don't know what is…
Paige Bennett
Paige is a Los Angeles-based editor and freelance writer. In addition to writing for Eat This, Not That!, she works as the content editor for Inhabitat.
Read more about Paige