15 Worst New Fast-Food Menu Items of 2020
Stay far, far away from these.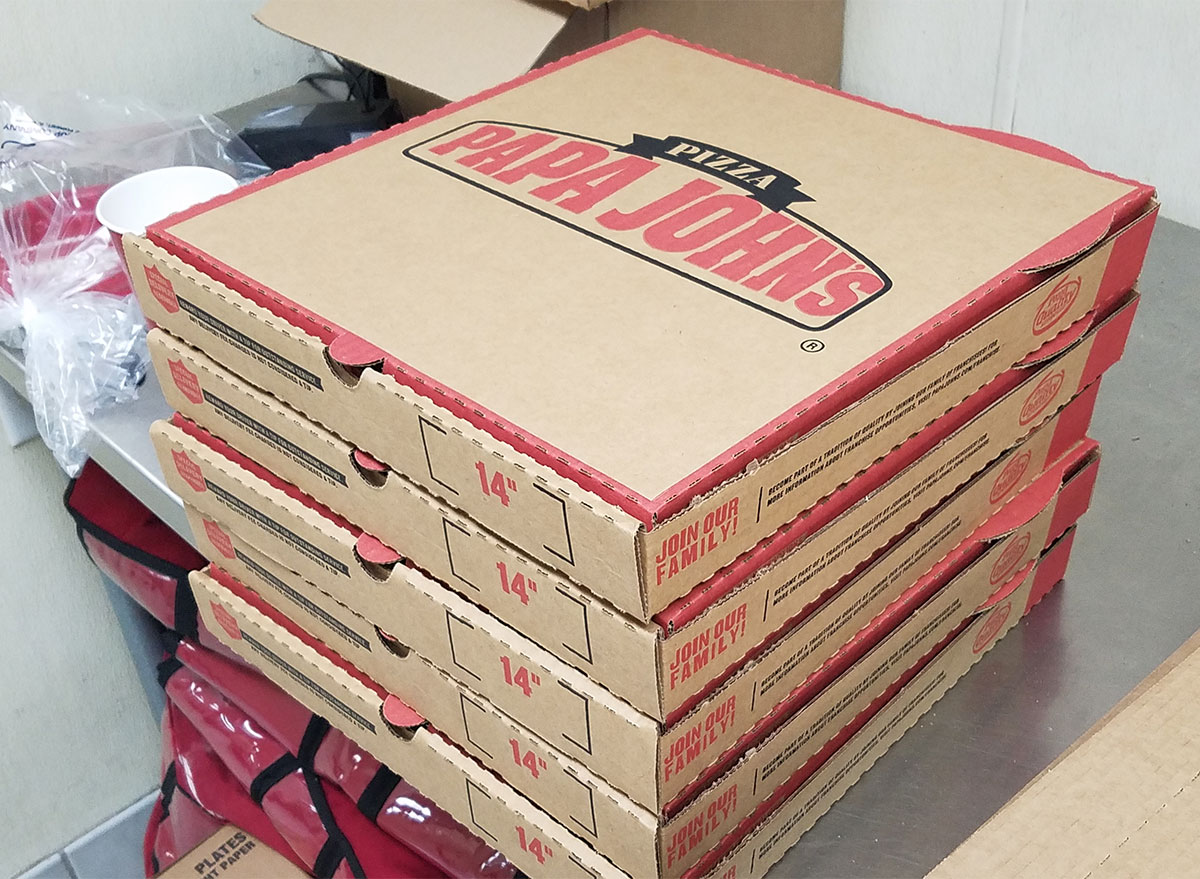 2020 has been a year of ups and downs, and that includes at the drive-thru of your favorite fast-food restaurant. While some items like plant-based burgers and hot chicken sandwiches were a major hit, other new menu items like chicken taco pizzas and spicy cheese curds were flops.
If you've been wondering what new fast-food menu items to steer clear of, keep reading. We've rounded up 15 of the worst new fast-food menu items of 2020.
And for more, don't miss these 15 Classic American Desserts That Deserve a Comeback.
Sonic is known for its witty commercials and '50s-style drive-in menu. One item that returned to the menu for a limited time this year was the BBLT. The sandwich started with a brioche bun, then loaded on bacon, more bacon, lettuce, tomato, and mayo. While all of this sounds good, the sandwich alone was 660 calories and had a massive 1,350 milligrams of sodium.
Jack in the Box Triple Cheese & Bacon Curly Fries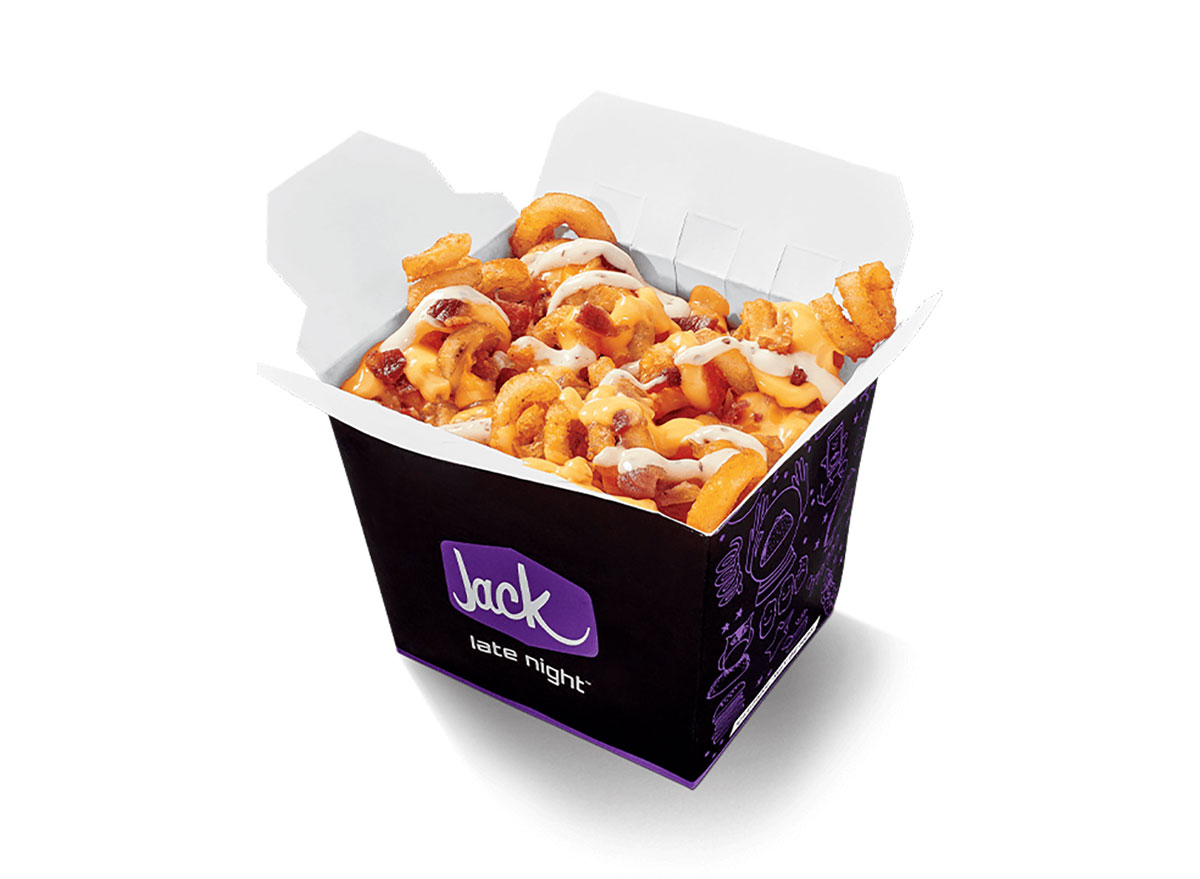 The Triple Cheese & Bacon Curly Fries from Jack in the Box might look tempting on the menu board in the drive-thru, but they should definitely be skipped. The limited-time menu item packed a massive 790 calories, of which 500 were from fat.
Papa John's Grilled Buffalo Chicken Papadia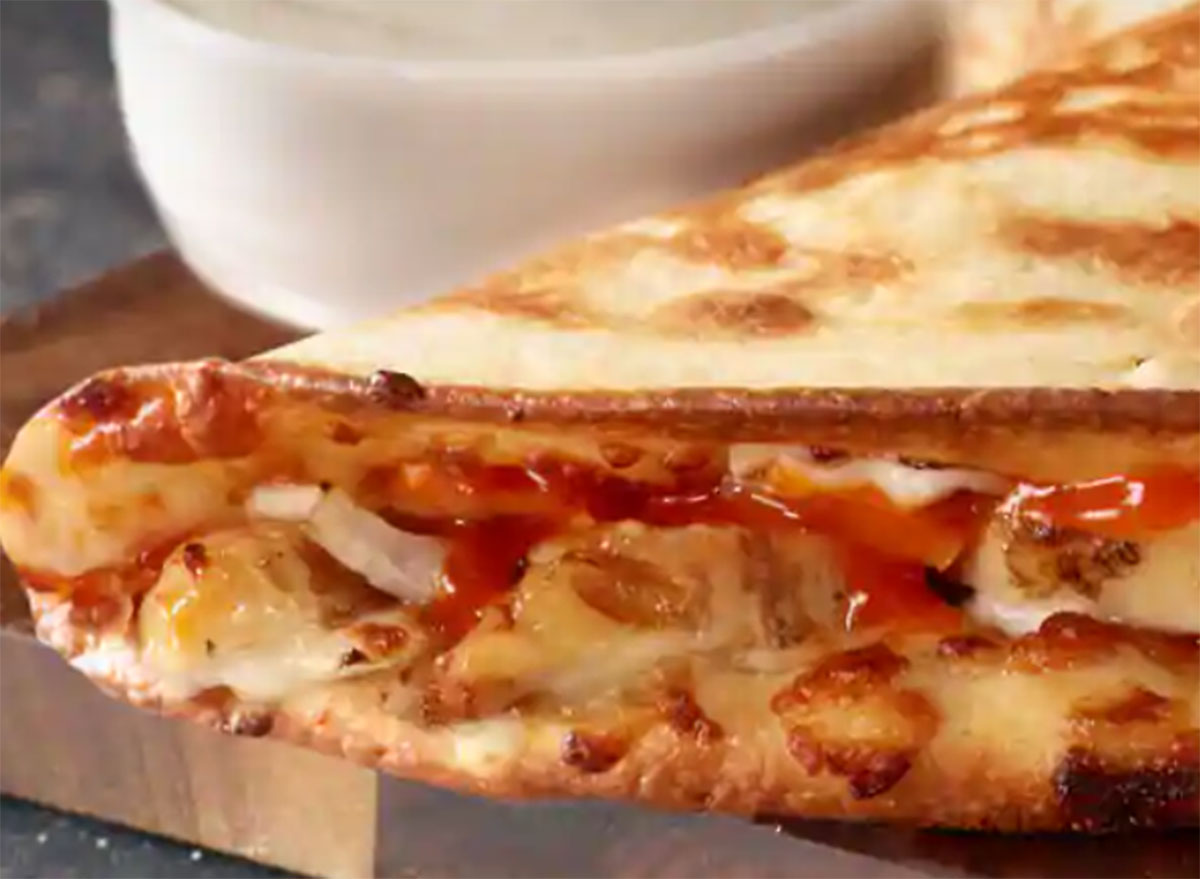 The Grilled Buffalo Chicken Papadia was coined as an alternative to buffalo wings because it's portable and easy to eat. The Papadia is loaded with grilled chicken, onions, cheese, buttermilk ranch, and buffalo sauce. The part flatbread, part taco creation has a huge 920 calories and 2860 milligrams of sodium, making this one of the worst things you can get from a fast-food chain.
Carl's Jr. Prime Rib And Cheddar Angus Thickburger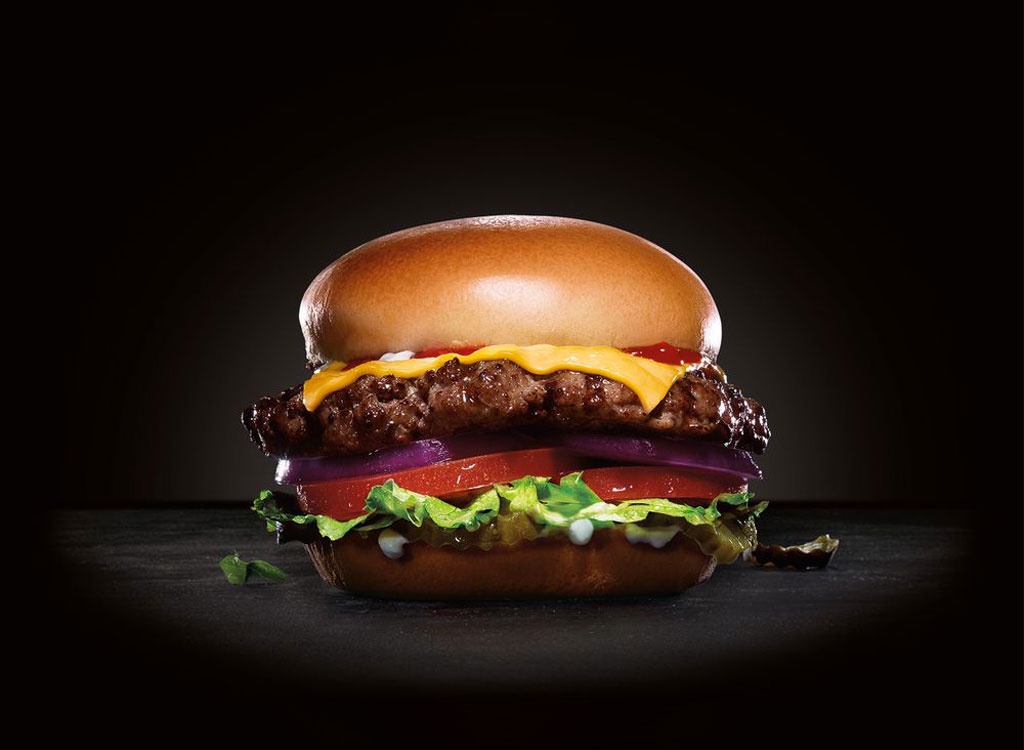 Carl's Jr. is known for its over-the-top combos, but one that just didn't hit the mark in 2020 was the Prime Rib And Cheddar Angus Thickburger. The 1/3-pound, charbroiled Angus beef patty was topped with sliced prime rib, cheddar sauce, and caramelized onions and served on a toasted bun. The entire burger looked like a greasy mess that one should not attempt to eat and expect to stay clean.
Little Caesars Extramostbestest Italian Sausage Pizza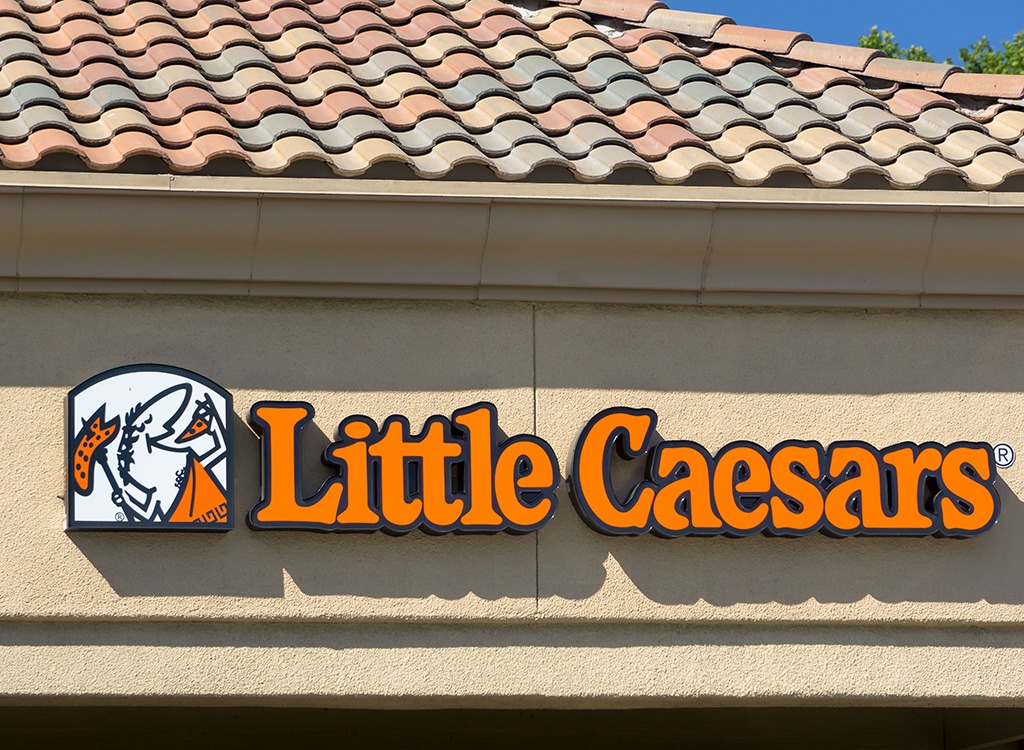 Even though the name says this pizza is the "Extramostbestest," this pizza is not any of those adjectives. The pizza is a riff on the fast-food chain's classic Italian Sausage Pizza but offers up to 80% more sausage and 25% more cheese. And while that might be good for some, the pizza ends up being too greasy to enjoy more than one slice.
Arby's Deep-Fried Turkey Club Sandwich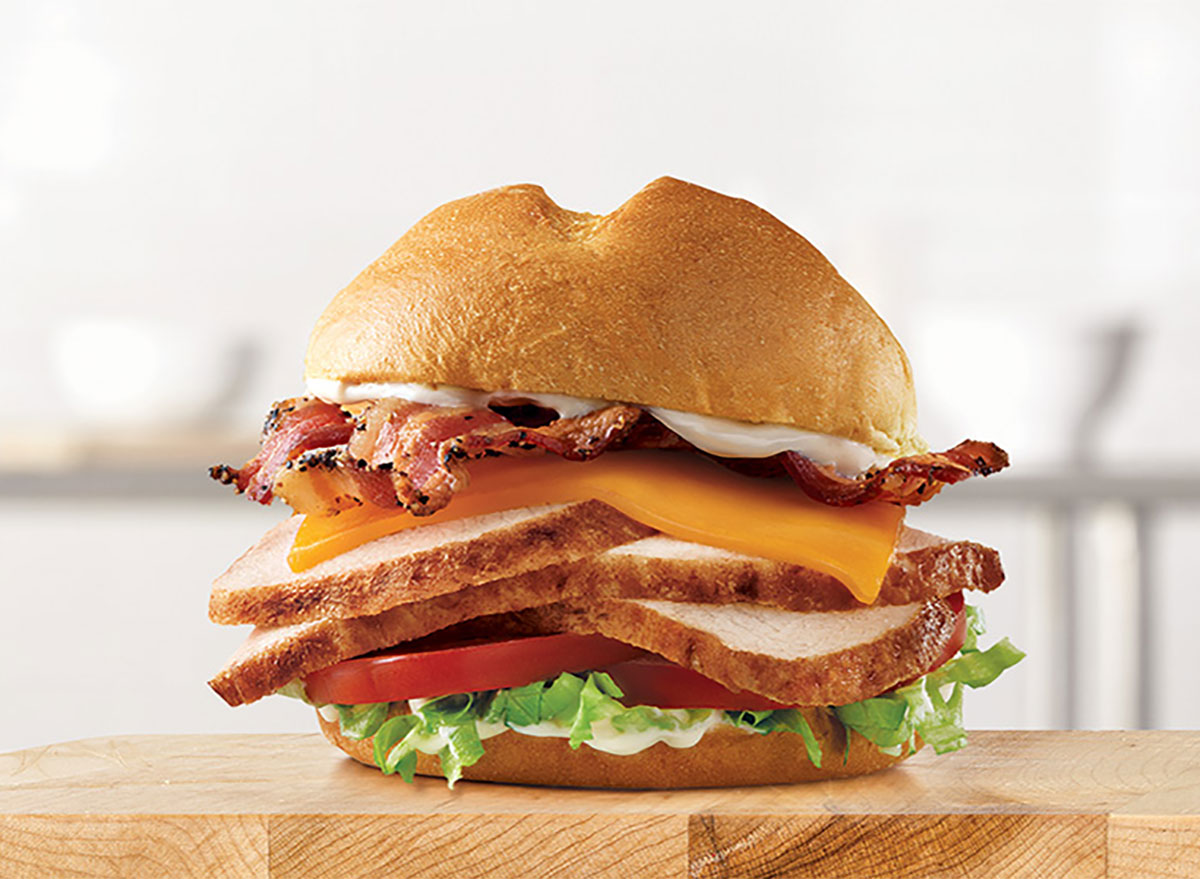 Club sandwiches are a classic, and fried turkey is a favorite on many Thanksgiving Day tables. But that doesn't mean the two should be combined. The fried turkey tastes more like an oven-roasted turkey and doesn't have a ton of flavor. The sandwich comes topped with bacon, but the bacon flavor overpowers the delicate turkey.
A&W Sriracha Cheese Curds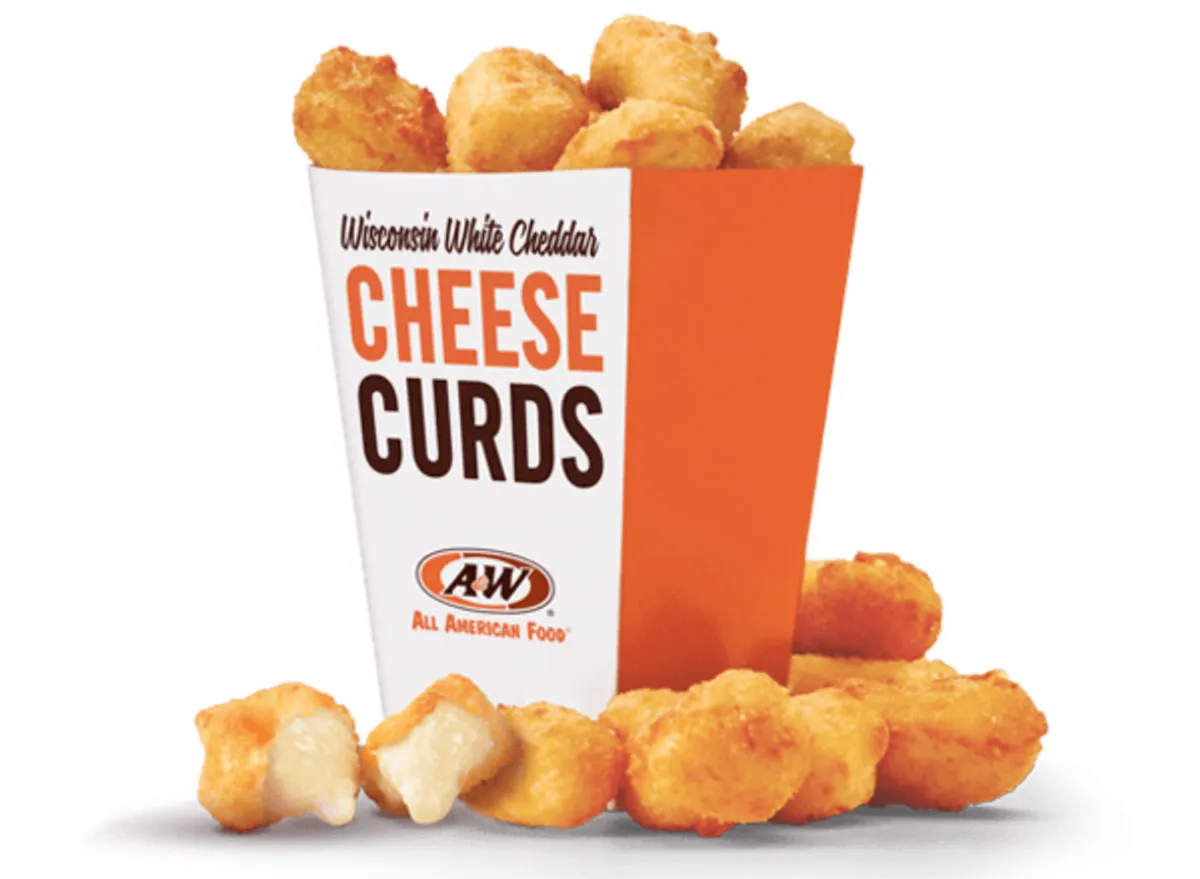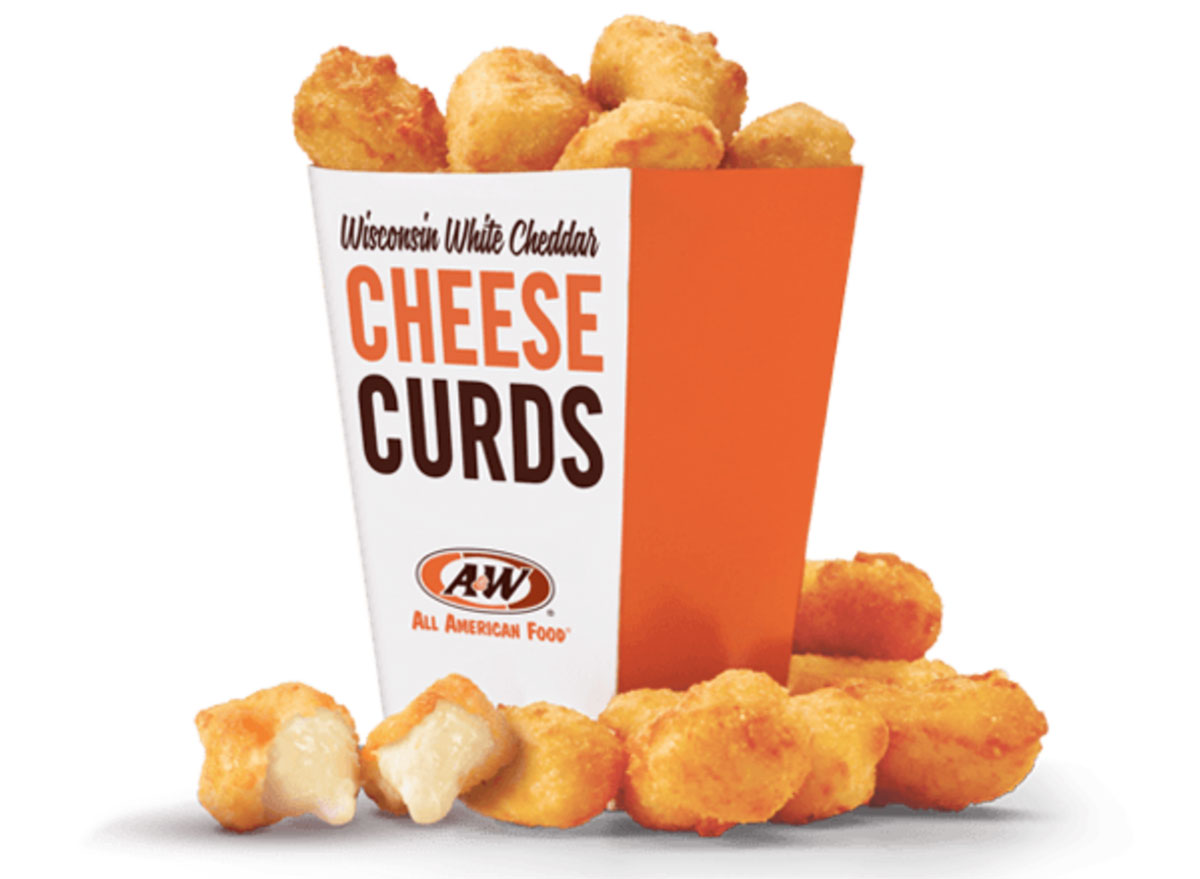 This limited-time A&W menu item was made with Wisconsin White Cheddar Cheese. The cheese curds were meant to be just as spicy as the fiery hot sriracha sauce in the name but fell short of delivering on heat.
Chick-fil-A Honey Pepper Pimento Chicken Sandwich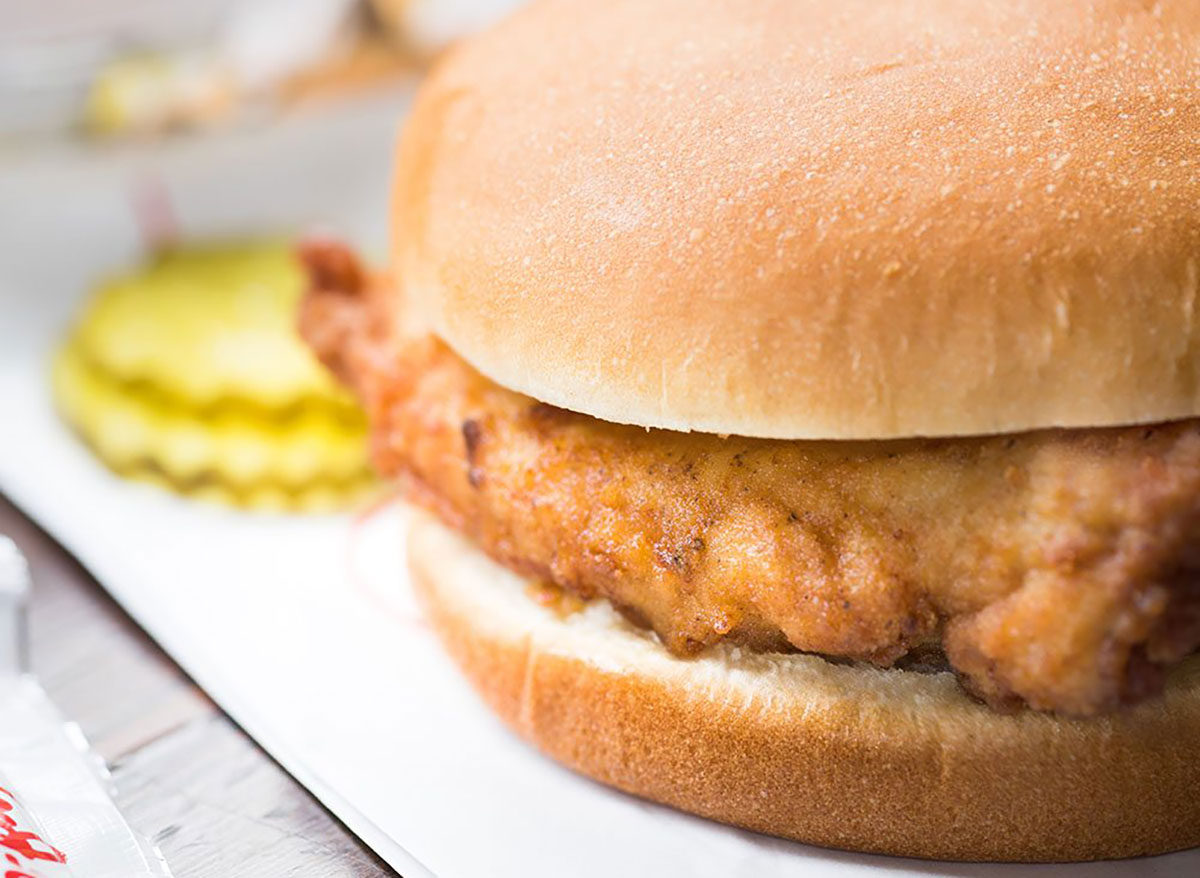 Chick-fil-A tested the new Honey Pepper Pimento Chicken Sandwich in South Carolina this year. The classic Chick-fil-A sandwich was topped with sweet and spicy pimento cheese, which sounds awesome. But because the chicken is so hot coming out of the fryer, the pimento cheese melts quickly and makes a big mess. The only plus side of this sandwich is letting the pimento drip over your waffle fries to get every last drop of cheese.6254a4d1642c605c54bf1cab17d50f1e
Domino's Chicken Taco Pizza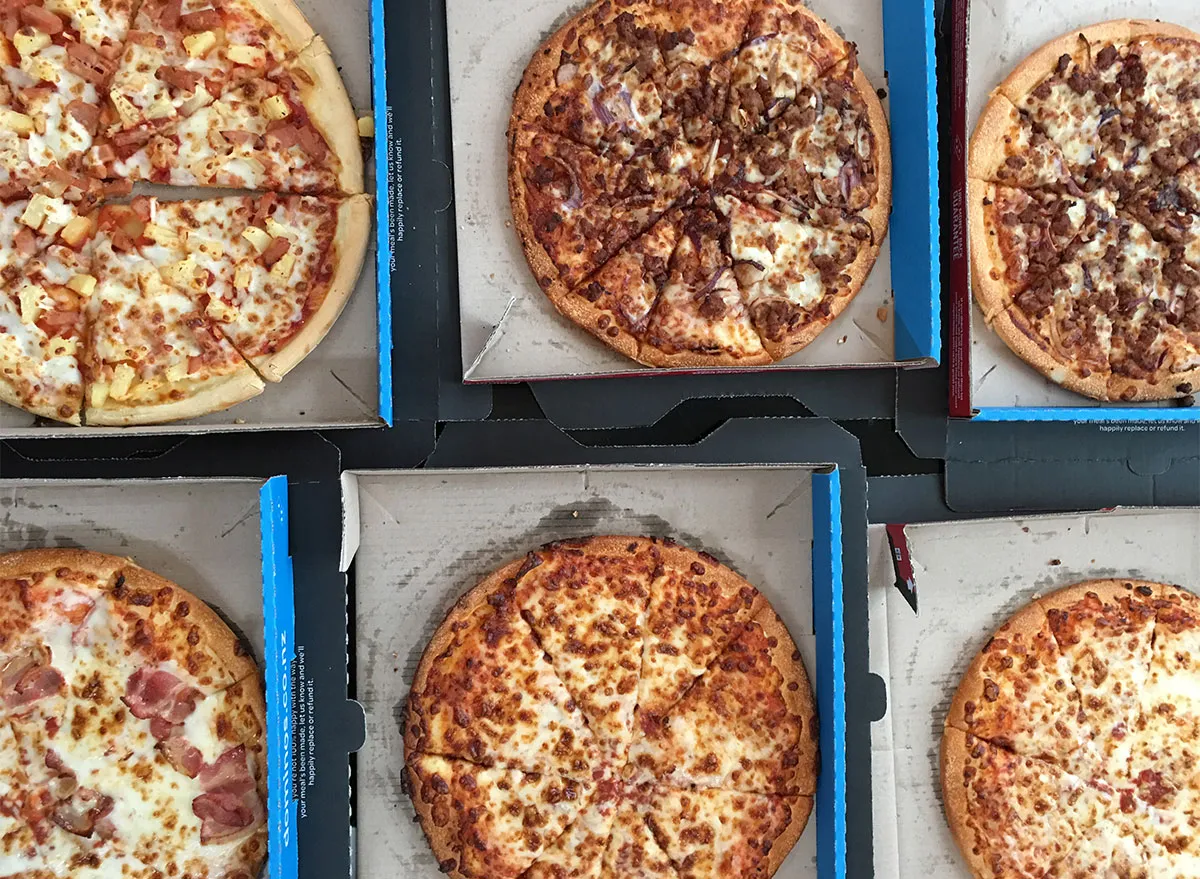 Tacos and pizza are some of the most popular fast-food menu items, but that doesn't mean they should be combined. The Chicken Taco Pizza from Domino's comes topped with American cheese, taco seasoning, grilled chicken, fresh onions, green peppers, diced tomatoes, provolone cheese, and cheddar cheese. The one item that doesn't seem to belong here is the American cheese, which tastes super-processed on the pizza.
Dunkin' Bacon And Cheese Rollups
Who wouldn't want a handful of bacon and cheese rolled up in a soft tortilla for breakfast? The portable breakfast features cherrywood-smoked bacon and American cheese nestled together in a flour tortilla. While these might seem tempting to order, the American cheese does not do the bacon any flavor favors, making these new menu items worth skipping.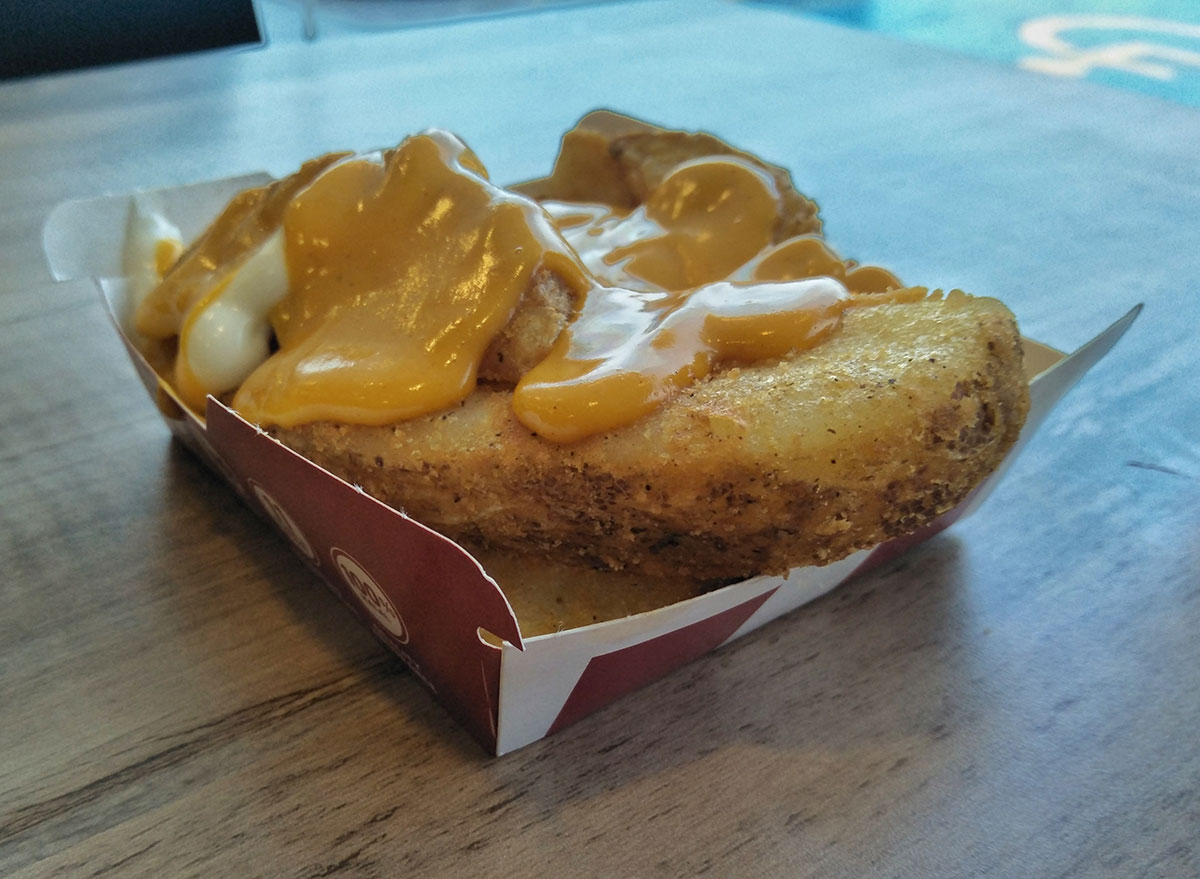 In a sad turn of events, KFC decided to replace its iconic potato wedges with the new Secret Recipe Fries in 2020. The fries are supposed to be loaded up with the exact same 11 herbs and spices that are part of the secret recipe for the fast-food chain's chicken. But they're underwhelming in a fast-food world that's overloaded with fries.
It seemed like 2020 was the year for fast-food chains to team up with celebrities for menu collaborations. The J Balvin Meal from McDonald's is nothing more than a Big Mac, a medium fry with ketchup, and an Oreo McFlurry. The worst part about ordering this is that you have to hope the ice cream machine at your McDonald's is working to get all of the components.
Popeyes Cajun-Style Turkey
For a limited time this year, Popeyes brought out whole Cajun-style turkeys that people could take home for Thanksgiving. The turkeys were pre-cooked, so all you had to do was heat them up. But the turkeys were pretty expensive at almost $40 each and still took just as long to reheat as a raw turkey takes to cook.
Zaxby's Signature Sandwich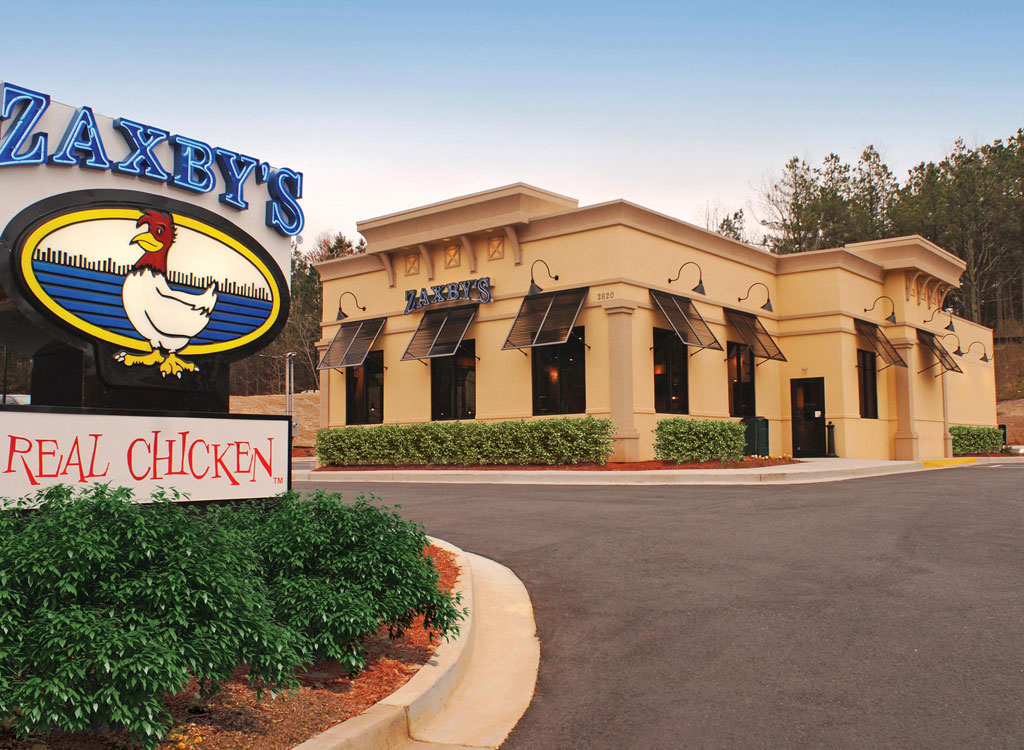 The chicken sandwich wars this year were fierce, but one sandwich didn't come out on top. The Zaxby's Signature Sandwich is somewhat boring with just chicken, pickles, and a choice of Zax Sauce or Spicy Zax Sauce. And the fact that Zaxby's was late to the party doesn't help them gain the notoriety for this new menu item that other new chicken sandwiches got earlier in the year.
Burger King Reduced Methane Emissions Beef Whopper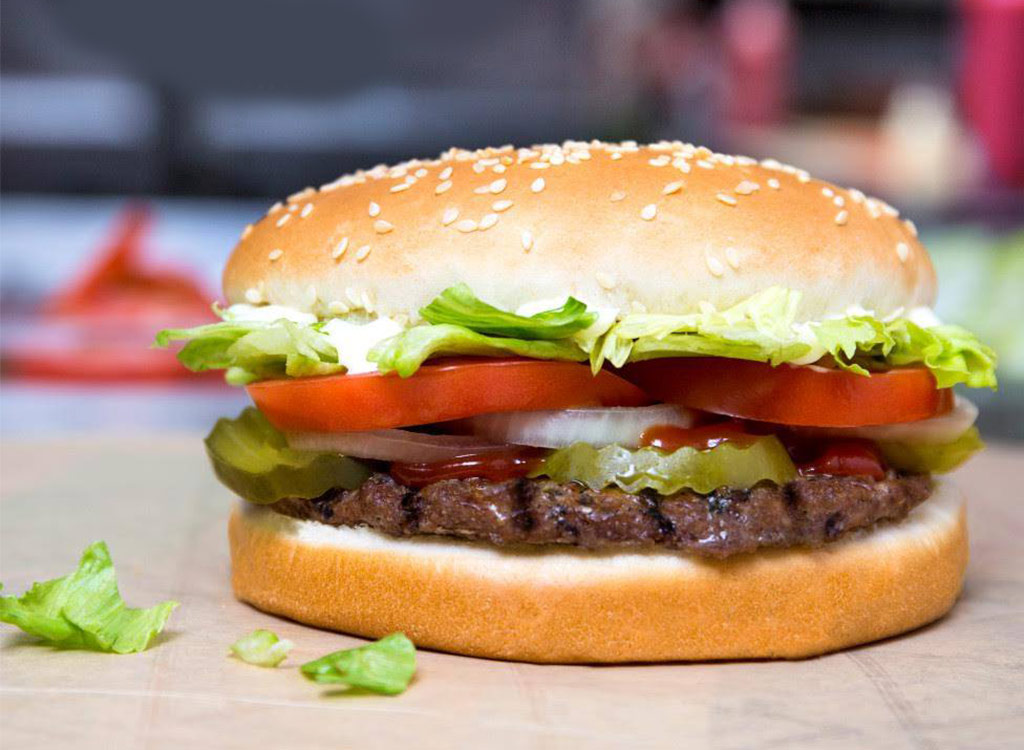 The Reduced Methane Emissions Beef Whopper from Burger King had a lot of hype when it debuted earlier this year as part of the fast-food restaurant's commitment to the environment. The burgers tasted exactly the same as a regular Whopper, but all of the hype of the new "better for the environment" burger made this a viral food trend of 2020. Of course, we're all for saving the environment—but when the Impossible Whopper is just as tasty as the meat version, why bother with this one?
For more, don't miss these 108 most popular sodas ranked by how toxic they are.
Megan duBois
Megan duBois is a travel and lifestyle journalist with bylines across the internet and in print at Delish, Conde Nast Traveler, Travel + Leisure, Yahoo Lifestyle, and more.
Read more about Megan