7 Fast-Food Chains That Don't Use 100% Organic Beef in Their Burgers
There are only two actually do take the organic beef route!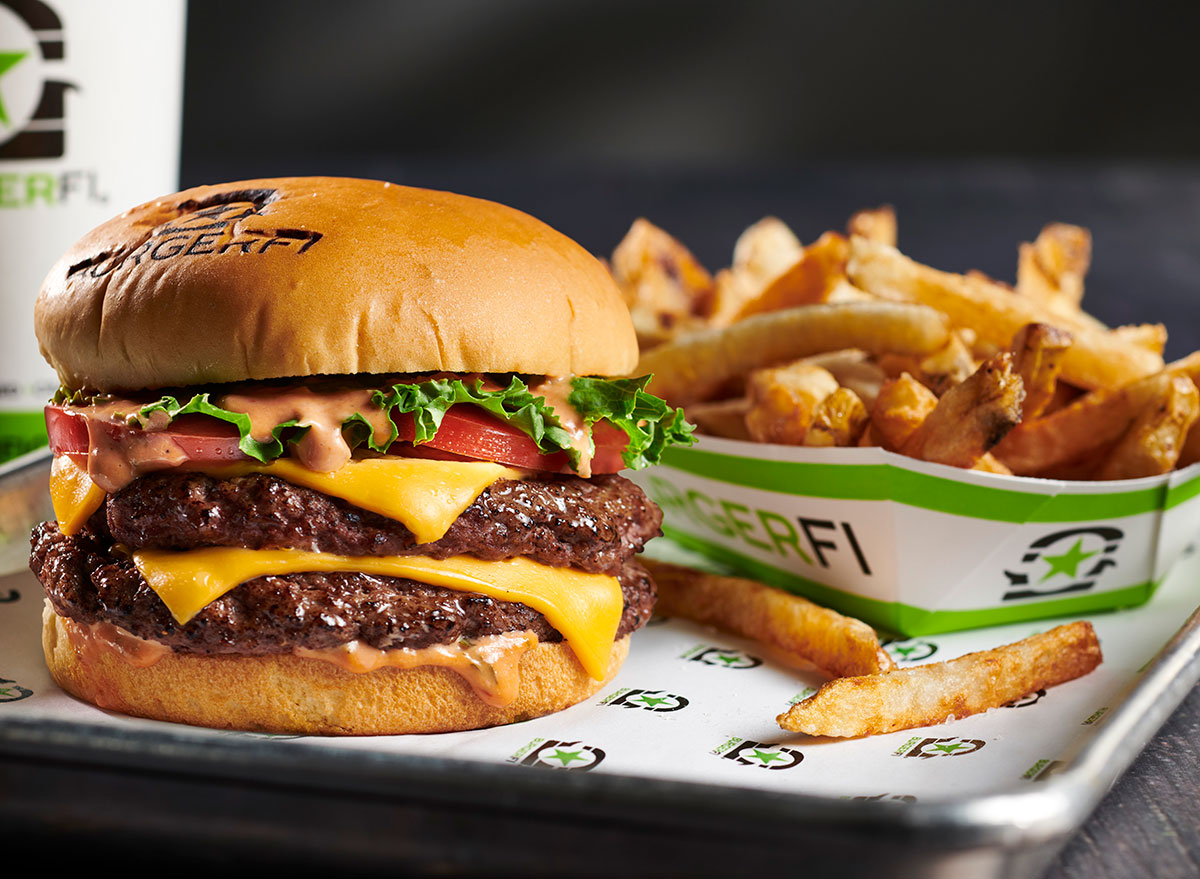 It probably isn't shocking that most fast-food burger joints don't use organic beef to make their burgers. In fact, given how much more expensive it is to raise cattle that can be processed into certifiably organic beef, the real shock is that there are in fact a couple of burger chains that do offer organic meat.
According to recent USDA data, organic beef products are 50%—or $3.32 per pound—more expensive than conventional beef products." That's a lot of extra cost when you're talking billions of burgers sold per year. Then, considering the fact that burgers are already a lower profit margin food it isn't surprising that many won't spend the extra for organic, especially where there is no real customer outcry for it. Fast-food chains actually make much better profits on soft drinks, which cost very little to source.
While many fast-food restaurants do offer 100% pure beef very few offer organic beef. Some offer grass-fed beef if you're looking for a different flavor profile and potentially less fat as grass-fed beef tends to be less marbled. Here are seven chains that don't offer organic beef and two that do.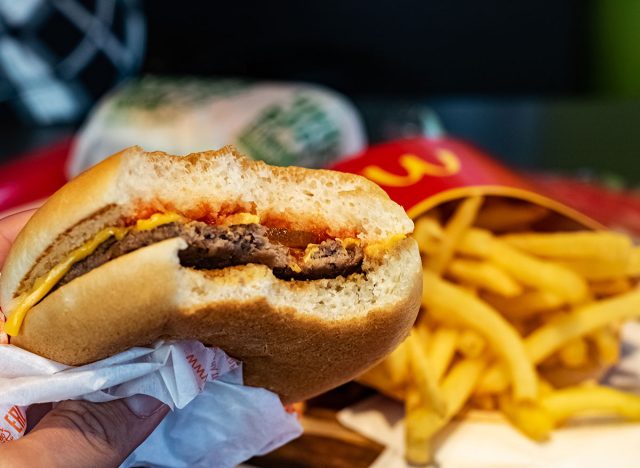 McDonald's burgers taste great and that's because the largest fast-food chain in America uses 100% pure ground beef. The chain's Quarter Pounders are also made with fresh and never frozen ground beef. All the rest of McD's burgers are made using frozen meat. The burgers are made with trimmings of cuts like the chuck, round, and sirloin which are ground and formed into our hamburger patties.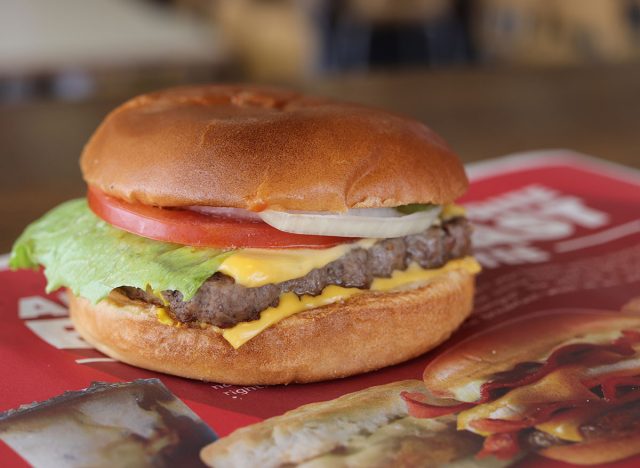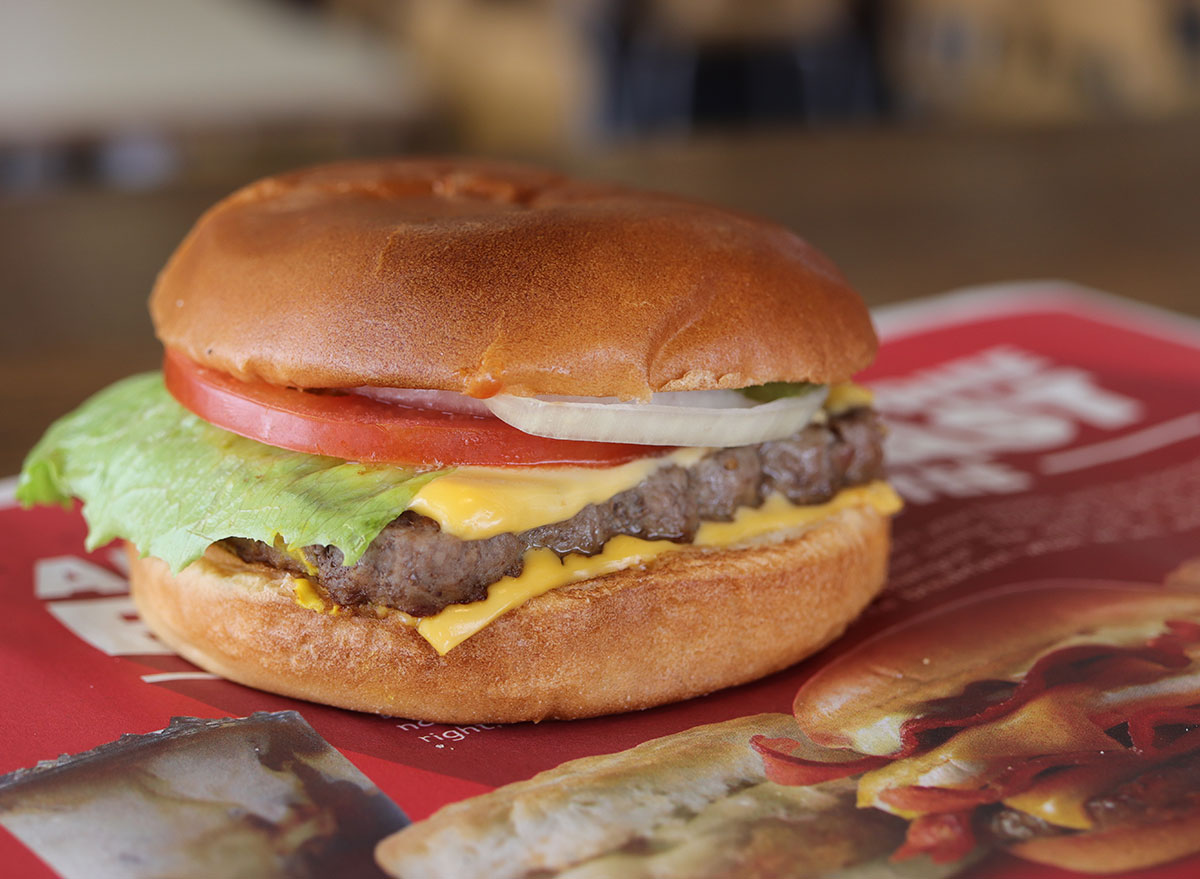 Wendy's takes things up a proverbial notch over McDonald's in terms of beef quality. No, the meat you are served there is not organic, but at least it really is fresh and never frozen (except in Alaska or Hawaii or in many foreign markets), a fact the chain shares again and again. And the beef has always been fresh, never frozen, since Dave Thomas opened the first Wendy's in 1969.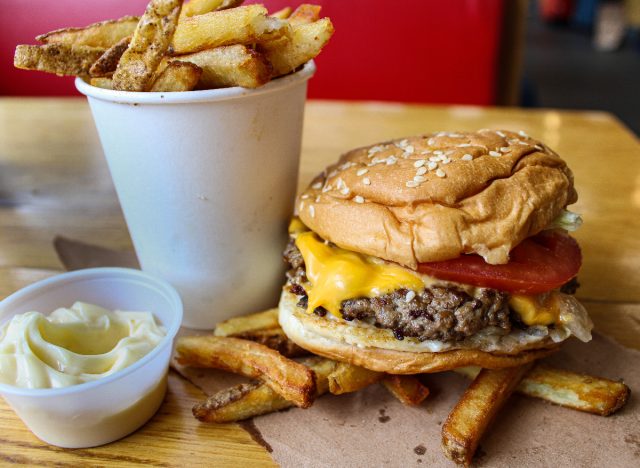 Like Wendy's, Five Guys is also big on the fresh and never frozen of it all; the chain proudly states on its website that at a Five Guys, you'll find coolers but never freezers. And the meat you'll find in those coolers is an 80/20 blend of USDA ground beef, per Mashed. It's not organic, but it's not made with trimmings, either.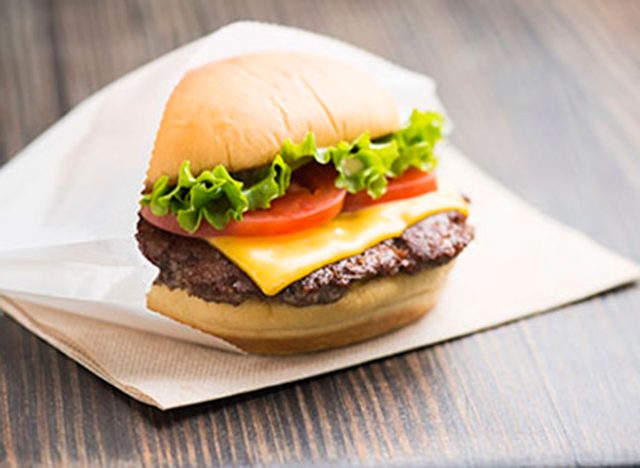 You're not going to find an organic burger on the menu at Shake Shack, but you can be sure the burgers you do get from this chain will be free of antibiotics. The company makes it a point to only ever offer antibiotic-free beef and to source meat from animals raised in humane conditions.6254a4d1642c605c54bf1cab17d50f1e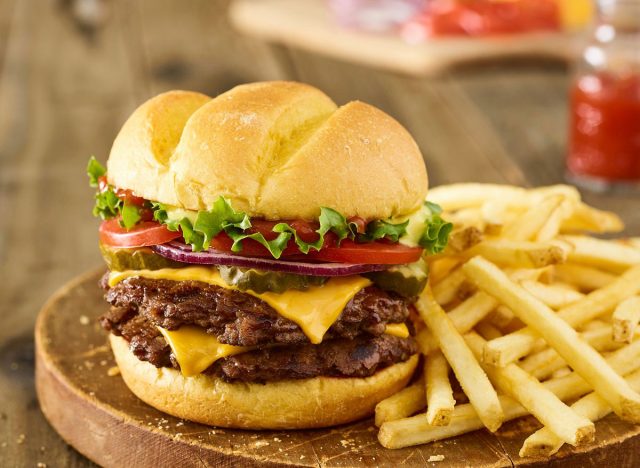 Smashburger uses only 100% Certified Angus Beef in its burgers, and like the word organic, that's a phrase that's officially recognized. Per the chain's site, to be called Certified Angus Beef, the meat "must pass 10 science-based specifications for quality." The page adds: "With less than 8% of all beef in the USA meeting these qualifications, Smashburger uses 50% of this supply."
Like Smashburger, Mooyah only offers 100% Certified Angus Beef burgers. And like many chains on our list, that beef is never frozen. As to the chain's claim that its burgers are higher in quality than most steak, we'll leave that call to you.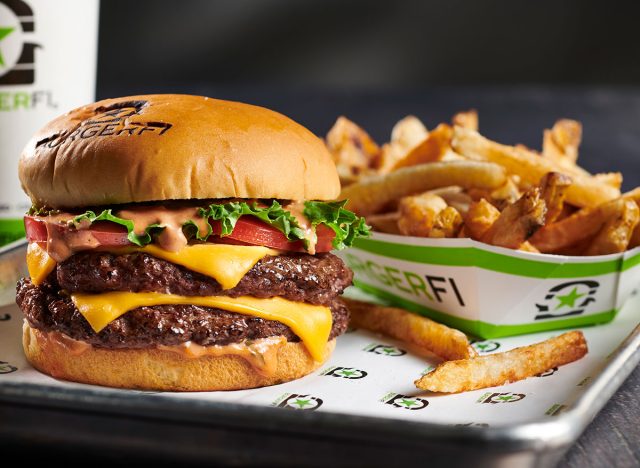 BurgerFi is near the top of the proverbial barrel when it comes to ground beef quality. It's not organic, to be clear, but the chain does offer A-Grade Angus Beef, per a press release published a couple of years back. Being a newer chain, BurgerFi has grown up, as it were, in an era of ever-increasing customer awareness.
The Two Fast-Food Chains That Do Use Organic Beef: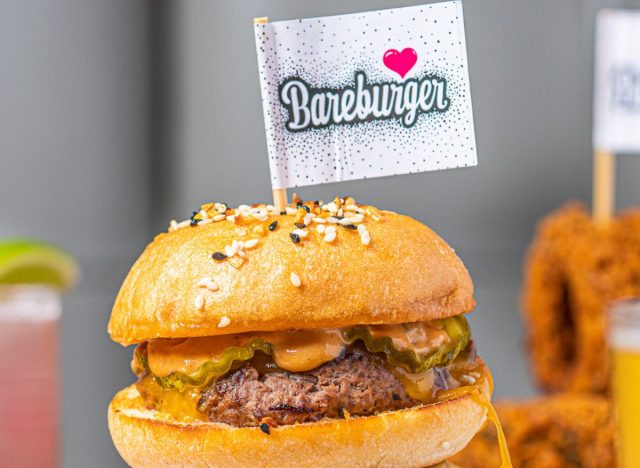 To be fair, Bareburger is more of a fast-casual burger joint than a fast-food joint (and one that sells beer and wine, FYI), but as it's also one of the only chains that offers organic burgers, it gets the nod. Though note that its burgers are not always organic—per the chain's site, Bareburger is "committed to creating the tastiest burgers using local, organic, all-natural, and sustainable ingredients whenever possible.
Elevation Burger is a 100% organic fast-food chain. And they want you to know it. Exhibit A? This copy from the chain's site: You'll notice we use the word 'organic' a lot, and it's not because we have a limited vocabulary. Far from it, actually. The term is one of the very few the USDA certifies and enforces, and we've earned it through pointed effort." So, there you have it: you want a fully organic fast-food chain? This is the one.
Steven John
Steven John is a freelancer writer for
Eat This, Not That!
based just outside New York City.
Read more about Steven