9 Foods You Should Always Stock In Your Kitchen, According to a Chef
Professional cooks swear by these basic kitchen essentials.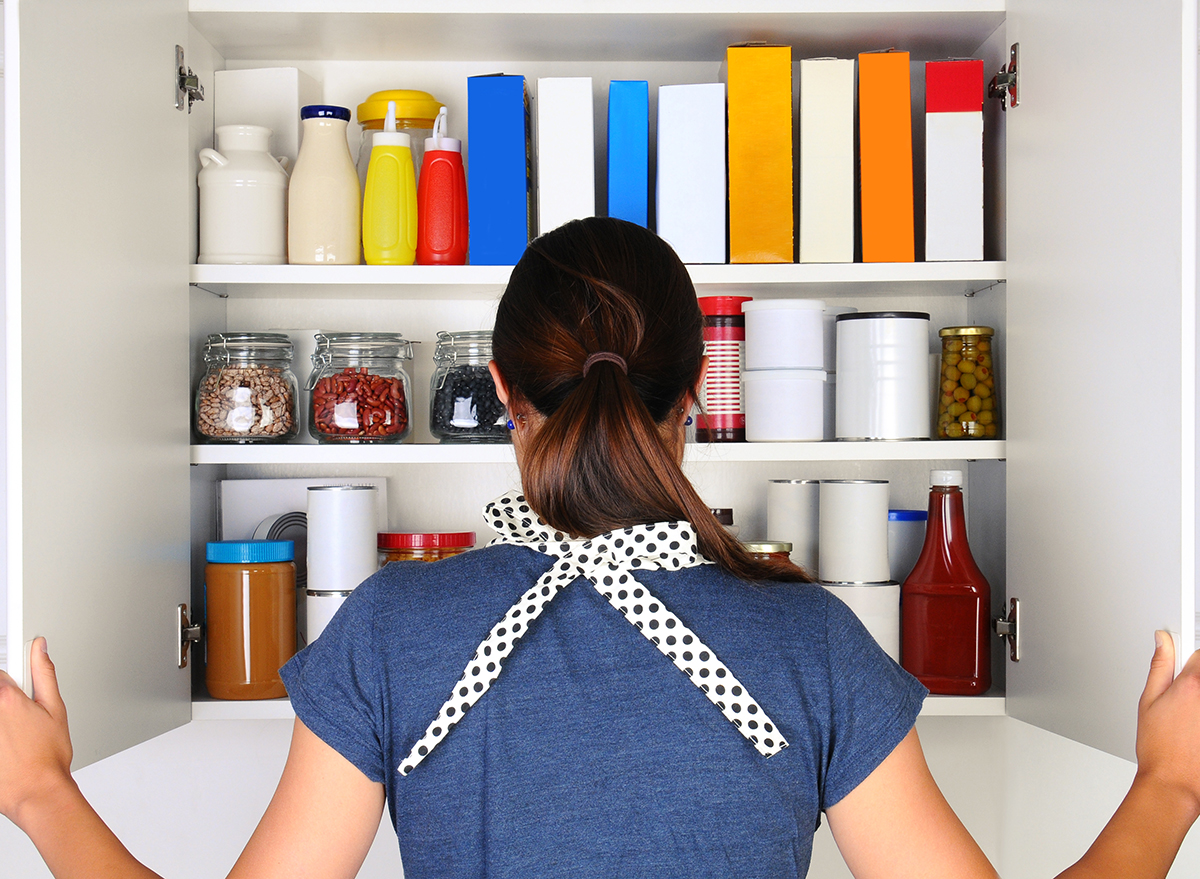 The product recommendations in this post are recommendations by the writer and/or expert(s) interviewed and do not contain affiliate links. Meaning: If you use these links to buy something, we will not earn a commission.
There's a running joke in the restaurant industry that if you go to a chef's home and look in the fridge, all you'll find are condiments. It's true that many full-time chefs eat most of their meals at the "office." And when they come home, the last thing that professional cooks want to do is get out their knives and fire up the stove. 
However, when the time comes to whip up a delicious meal for one or to impress a crowd, there are a few kitchen staples the professionals swear by.
I'm a food writer and trained chef, and here are nine things that I always have on hand in my kitchen.
Walk into any restaurant kitchen, and you'll probably find a case of Diamond Crystal Kosher Salt. The classic red and white box has been an icon for decades, and though it recently got a makeover, the product is still as reliable and familiar as ever. Kosher salt has three-dimensional, hollow crystals that are the right texture and shape for pinching and sprinkling over anything from soup to cake batter. It's also lower in salinity, gram for gram, than table salt and sea salt, which makes it easier to work with so you can avoid oversalting your food.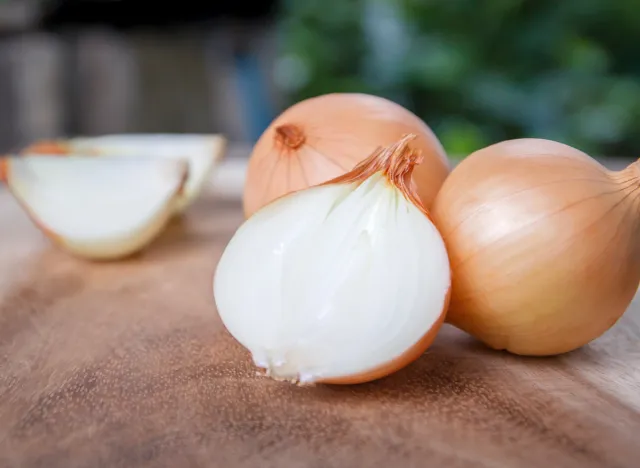 From France to Mexico to Thailand, onions are a foundational flavor of many global cuisines. They have a subtle sweetness that you can enhance with low, slow caramelization. Or, they can go spicy and savory, with the addition of dried or fresh seasonings. Plus, their long shelf life makes onions easy to keep on hand, even if you're not using the kitchen daily.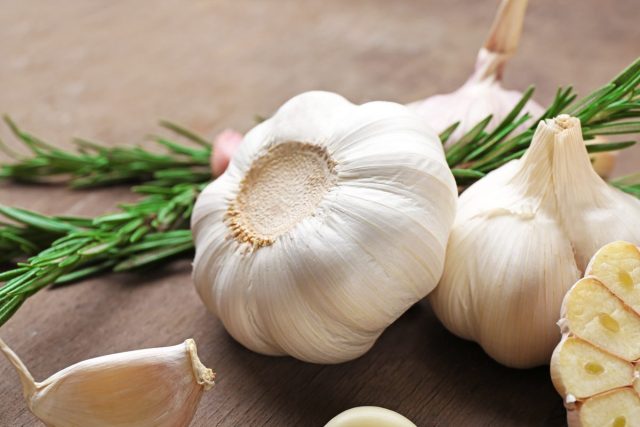 Onions' more concentrated, umami-rich cousin, garlic is another foundational flavor you'll find around the world. These fragrant little cloves can stand alone, simply roasted and smeared on toast, or play a delicious supporting role in anything from pasta sauces to curries to baked goods.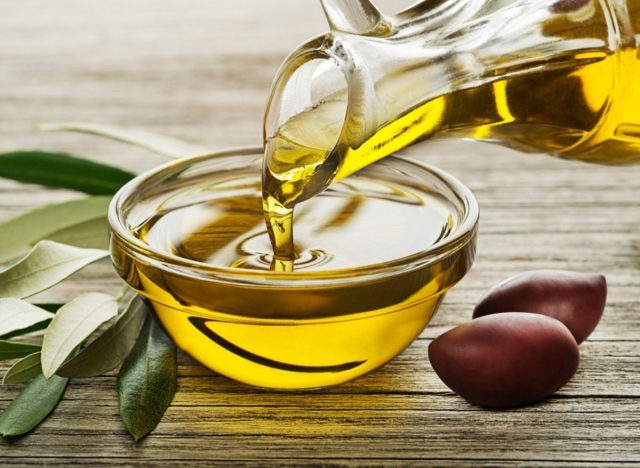 Cooking fat is a must for slicking skillets, greasing baking pans, and giving body to dressings and dips. And olive oil is a beloved standby for many chefs. It doesn't have the highest smoke point (for that, opt for avocado, cultured oil, or beef fat), but it is one of the most versatile oils in the kitchen. Your best bet is to keep one bottle of slightly cheaper cooking oil and a second of robust and flavorful oil to drizzle over finished dishes. Graza makes a great set that has you covered with both varieties of olive oil. 
You certainly don't need a dozen different grain varieties in your pantry at all times. But keeping a few options on hand, such as quick-cooking white rice and some nutty quinoa or farro, will give you the variety you need to round out most meals with hearty carbs.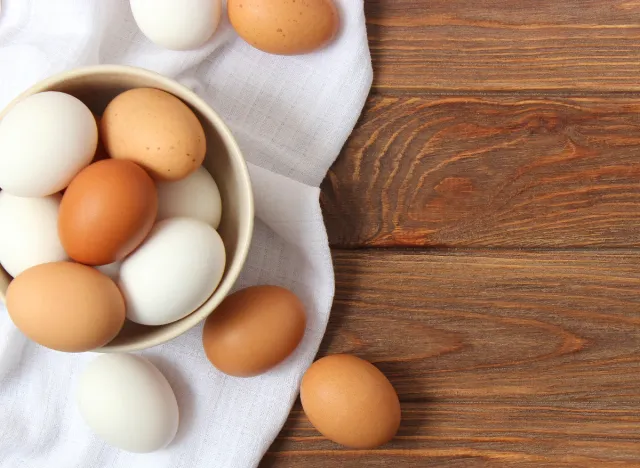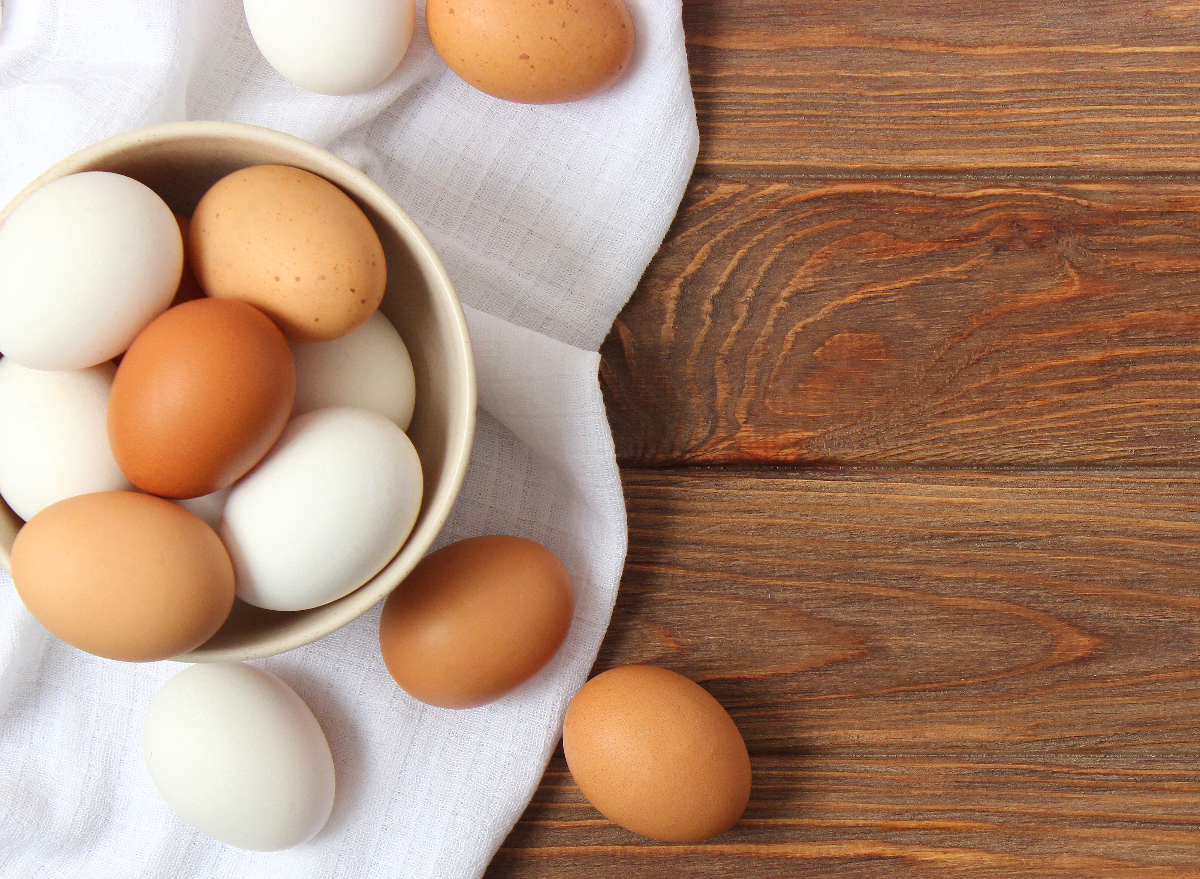 Eggs are a primo protein to have in the fridge. If you only have time to cook pasta for dinner, fry up an egg while the noodles cook, toss it on top, and you have a well-rounded meal with some healthy fats and protein in the mix. A scramble or omelet also makes a quick breakfast, lunch, or dinner all on its own. 
The key to striking a restaurant-quality flavor balance in any dish is to add salt, acid, and fat in the right proportions. And too often, acid gets left out. Adding a splash of vinegar to greens or a soup just at the end of cooking can brighten up the entire dish and round out the flavors in your mouth. If you're only getting one kind of vinegar, chose your favorite, but lighter vinegar like apple cider and red wine are more versatile than sweeter balsamic. If you'd rather have flavorful options, experiment with unique blends like Meyer Lemon Honey from Acid League. 6254a4d1642c605c54bf1cab17d50f1e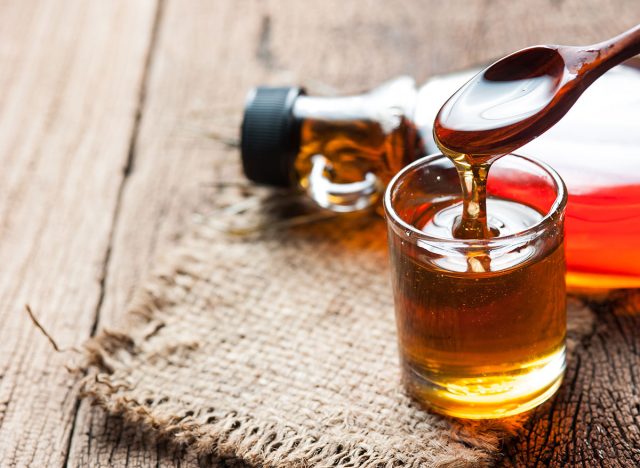 Another foundational flavor is sweetness. And unless you do a lot of baking, you don't necessarily need to keep pounds of granulated white sugar on hand. Other delicious (and cheffy) ways to get some sweetness into your meals include pure maple syrup (my favorite comes from Vermont-based Runamok), honey, and dried fruit.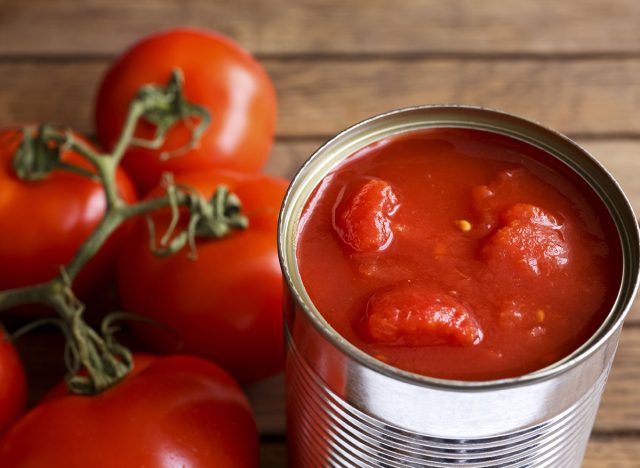 Canned tomatoes are another highly versatile ingredient that can operate as the star of the show (say, in marinara or tomato soup), or fade into the background in a chili or braised meat dish. Look for quality San Marzano tomatoes from Cento or San Marzano for the best flavor.
Lizzy Briskin
Lizzy is a trained chef, food writer, and recipe developer for print and digital outlets including Insider, Real Simple, and the Chicago Tribune.
Read more about Lizzy