7 Grocery Shortages You Could See This Summer
The global food crisis continues and 2023 has brought even more supply issues.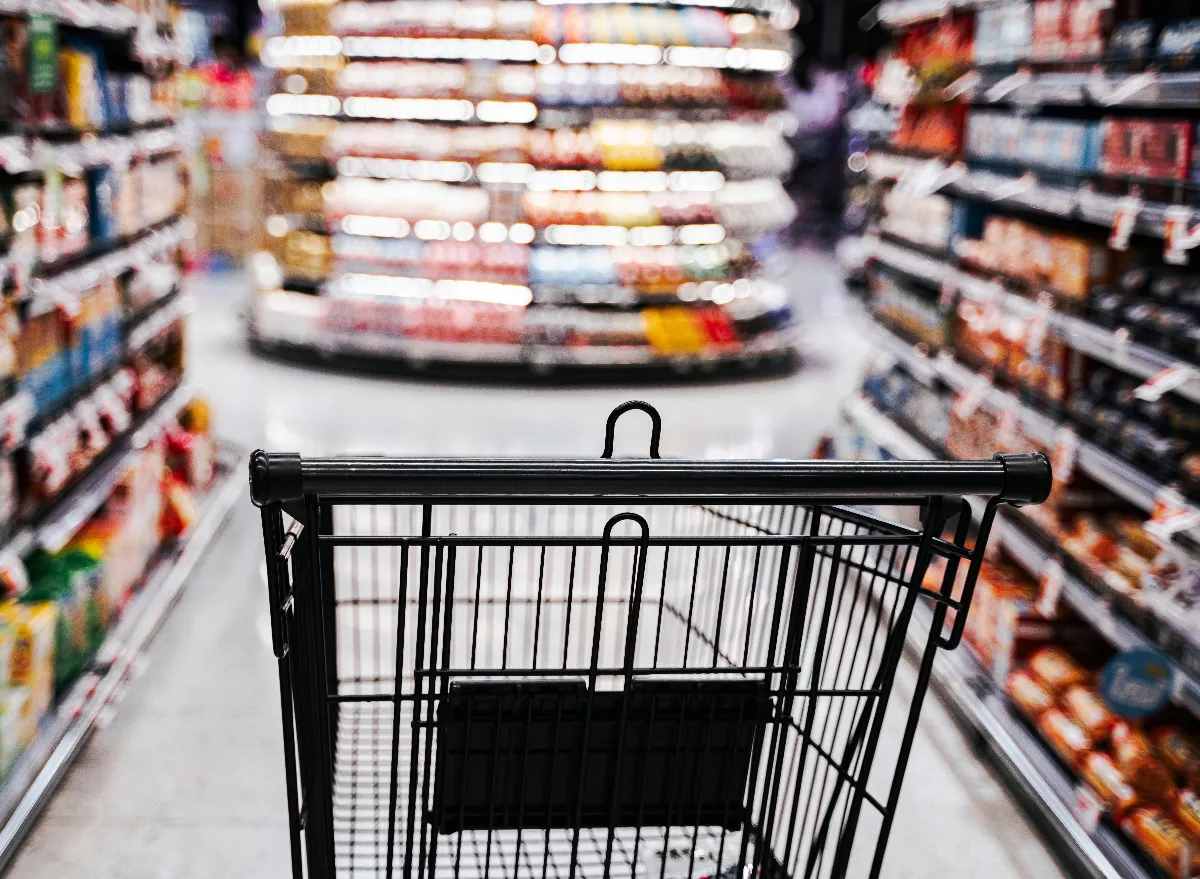 The recipe for a summer of fun may be missing a few ingredients this year. As we head into the warmer months, we're continuing to see food shortages spilling over from 2022. And, at the same time, a few new ones have sneakily popped up, making consumers wonder if higher prices and gaps on store shelves should just be accepted as the new reality. 
If you ask the World Food Programme, the answer would be "yes," unless drastic changes are made. The international organization labels what we're experiencing, even into 2023, as a "global food crisis." It estimates that over 345 million people are currently facing food insecurity and up to 828 million people globally are unsure of where their next meal will come from. 
Climate change, unprecedented fertilizer prices, and conflicts such as the Russian invasion of Ukraine are listed as the top causes for this worldwide catastrophe. And, prime examples stemming from all of these reasons can be seen in the new batch of shortages we're likely to face heading into the next few months.
Read on to discover what foods and drinks could be in low supply, potentially putting a damper on those summer holidays and cookouts. 
Wheat and Bread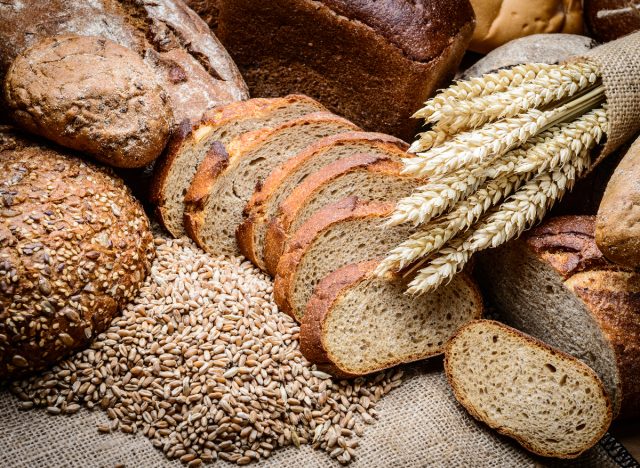 Since both Ukraine and Russia are major exporters of wheat–together responsible for over 25% of the world's total–potential for a global wheat shortage has been on everyone's mind the past year or so, since the Russian invasion began in early 2022.
Now, well into 2023, some believe we dodged the crisis altogether due to Ukraine's higher-than-expected wheat outputs last year–just 25% below its average level–and with higher-than-average exports coming out of other countries like Canada. But, Americans are still feeling the negative effects, specifically in the form of continued high prices. The Consumer Price Index shows that most wheat-based products are still priced at anywhere from 8% to 17.5% more than they were this time last year, with the biggest increases reported for white bread and in the category of flour or prepared flour mixes. 
American farmers in Oklahoma and Kansas also endured a lackluster winter growing season this year due to drought and snowfall–despite efforts to expand wheat plantings. So, with all considered, it looks like we're not out of the "wheats" just yet. 
Sugar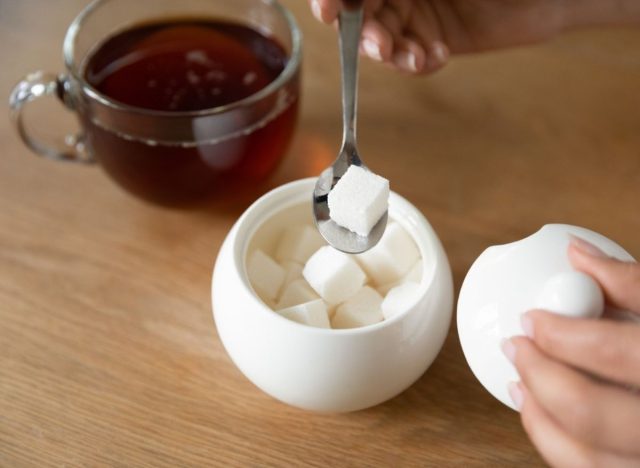 Summer 2023 may be a little more bitter than sweet due to a looming sugar shortage. The price of sugar has already hit decade highs this year, and is currently sitting at a cost almost 13% higher than what consumers faced last year. 
Some of the latest price jumps have come following the announcement that India–a top exporter of sugar–will not raise its export quota for the season ending in September. Additionally, other sugar producing countries, including Brazil, Europe, Pakistan, Thailand, and China, won't have enough granules to go around or to make up the difference. These countries have experienced drawn out and significant rainy seasons this year, as well as generally bad weather resulting in smaller-than-normal sugar yields. 
These combined forces are expected to keep sugar prices high and could mean less options on the shelf later this year.
Rice
According to an analysis from the data and research firm Fitch Solutions, the drop in rice production predicted for 2023 will be the largest in nearly two decades—estimated to result in a deficit of approximately 8.7 million tons. 
The reason for this drastic decline is two-fold. First, the Russian invasion of Ukraine has strained rice supplies as people turn to other alternatives for wheat and grain. And second, abysmal weather including flooding and even monsoons have devastated areas in China–the world's largest rice producer–and in other rice-producing countries including Pakistan. 
These challenges have already contributed to a nearly 10% price increase for rice in the United States year over year, according to the Consumer Price Index. And, while Fitch predicts a bounce back in supply levels by next year and into 2025, the situation could get worse before it gets better. Sounds like it might be worthwhile this summer to dip your toe into the world of rice substitutes such as quinoa, couscous, or even vegetable-based options like cauliflower rice. 
Strawberries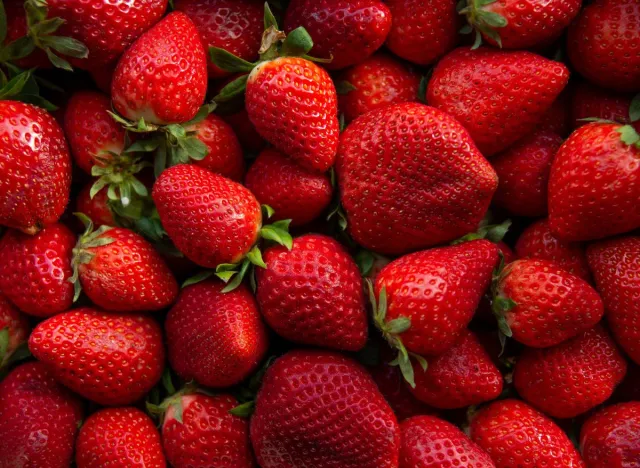 If you've noticed gaping holes in the produce section lately where the strawberries are supposed to live, you're not alone. According to Produce Blue Book, the strawberry industry has been forced into a period of historically low volume compared to demand for much of spring 2023. 
California–the state which produces 90% of the strawberries consumed in the U.S.–has experienced an unprecedented amount of storms and rainfall this year which has flooded farms. Blue Book estimates that just the regions of Oxnard and Santa Maria alone have received 19.50 to 22.75 inches of rain since the beginning of 2023–more than the last three years combined. 
These problems in California additionally hit at a time when areas of Florida and Mexico were wrapping up their own strawberry seasons, further exacerbating the problem. And, on top of it all, a popular variety of Kirkland Signature Frozen Organic Strawberries sold at Costco were recalled back in February due to a Hepatitis A outbreak. 
There is light at the end of the tunnel as strawberry growers farther north in states like North Carolina and New York begin their own harvesting season. But, supplies could remain low into the early days of summer, causing consumers to pay just a little bit more for that strawberry shortcake or berry pie, or to seek out other sweet alternatives altogether.
Tequila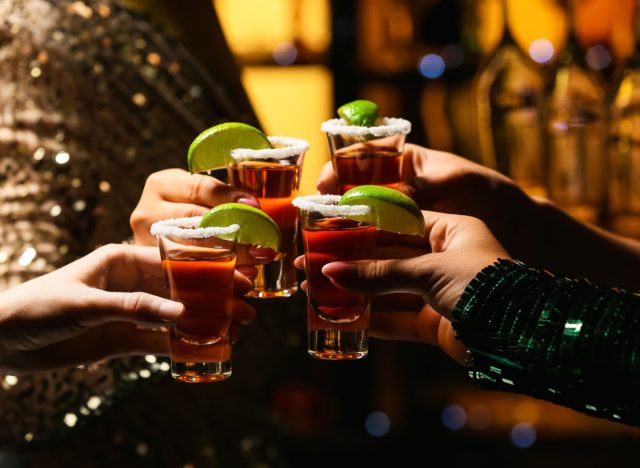 We hope you got your fill of tequila during Cinco de Mayo, because the spirit's production has been on the rocks in recent months, potentially leading to higher prices and lower stock very soon. And, margarita lovers can chock it up to climate change, specifically affecting Mexico. 
Mexico is a major producer of tequila and houses some of the largest and most iconic names in the game including Jose Cuervo, Don Julio, Jimador, and Patrón. But, lately, extreme weather like extended drought, heat, and massive storms have left the industry shaken (not stirred). This unpredictable and variable weather has taken its toll on agave plants, whose sap is used as a main ingredient in both tequila and its close cousin mezcal. 
Additionally, these weather patterns are doubly bad since they also disrupt the work of agave's largest pollinator: bats. "You wouldn't have tequila if you had no bats, because that's the only thing that pollinates the agave plant that makes tequila," Ron Magill, the communications director and a wildlife expert at Zoo Miami, previously told CNN. 
Rapidly growing demand for both tequila and mezcal doesn't help either. The combination of the two currently sits as the second largest revenue-generating spirits category, inferior only to vodka, according to the Distilled Spirits Council of the United States. This intense demand has made it even harder for agave farmers to get outputs back on track. 
Oranges & Other Citrus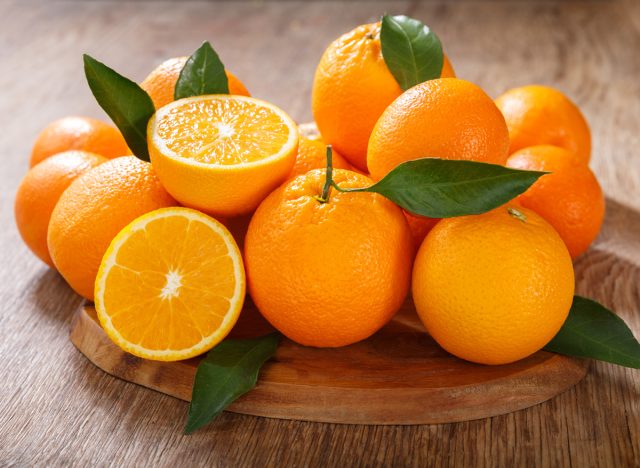 A disease known as huanglongbing (HLB), or citrus greening, is largely to blame for the nation's current orange shortage and the subsequent inflated juice prices seen across the country. This phenomenon–which is both incurable and fatal–has ravaged Florida's orange crops this growing season. With this disease factored in, as well as other lasting effects from Hurricane Ian back in September, the Sunshine State is expected to produce under 50% of the oranges it was able to last year. 6254a4d1642c605c54bf1cab17d50f1e
California has attempted to pick up the slack–set to take the lead as the top orange producer in the country, doubling Florida's production this year. But, even while California squeezes out every drop it can, domestic orange production during the 2022-2023 season is still estimated to be 25% below last year's, according to the USDA National Agricultural Statistics Service (NASS) Crop Production report. 
And, oranges are not the only citrus fruit which could be affected. The report also states that grapefruit production is also forecasted to be down this year by 12% and lemon production by 9%. 
Mayonnaise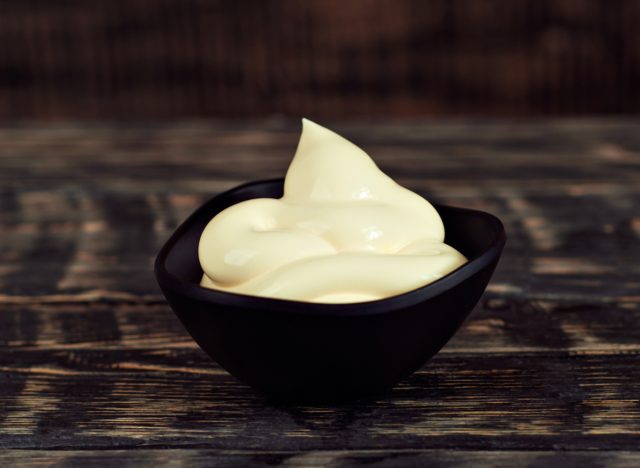 Rumors of a mayonnaise shortage started spreading earlier this year–yet another unfortunate repercussion of the ongoing egg crisis. Eggs–which are a main ingredient in the making of mayo–have been costly and hard to come by recently, due to last year's Avian bird flu outbreak.
Even more panic around the condiment's availability ensued after top seller Hellman's announced it would be ceasing its sales in South Africa. The brand, owned by Unilever, said the decision was made due to "highly inflationary import costs" and overall low demand in the region. But, consumers continue to express worry around what this could mean for the product in other markets, including in the U.S.